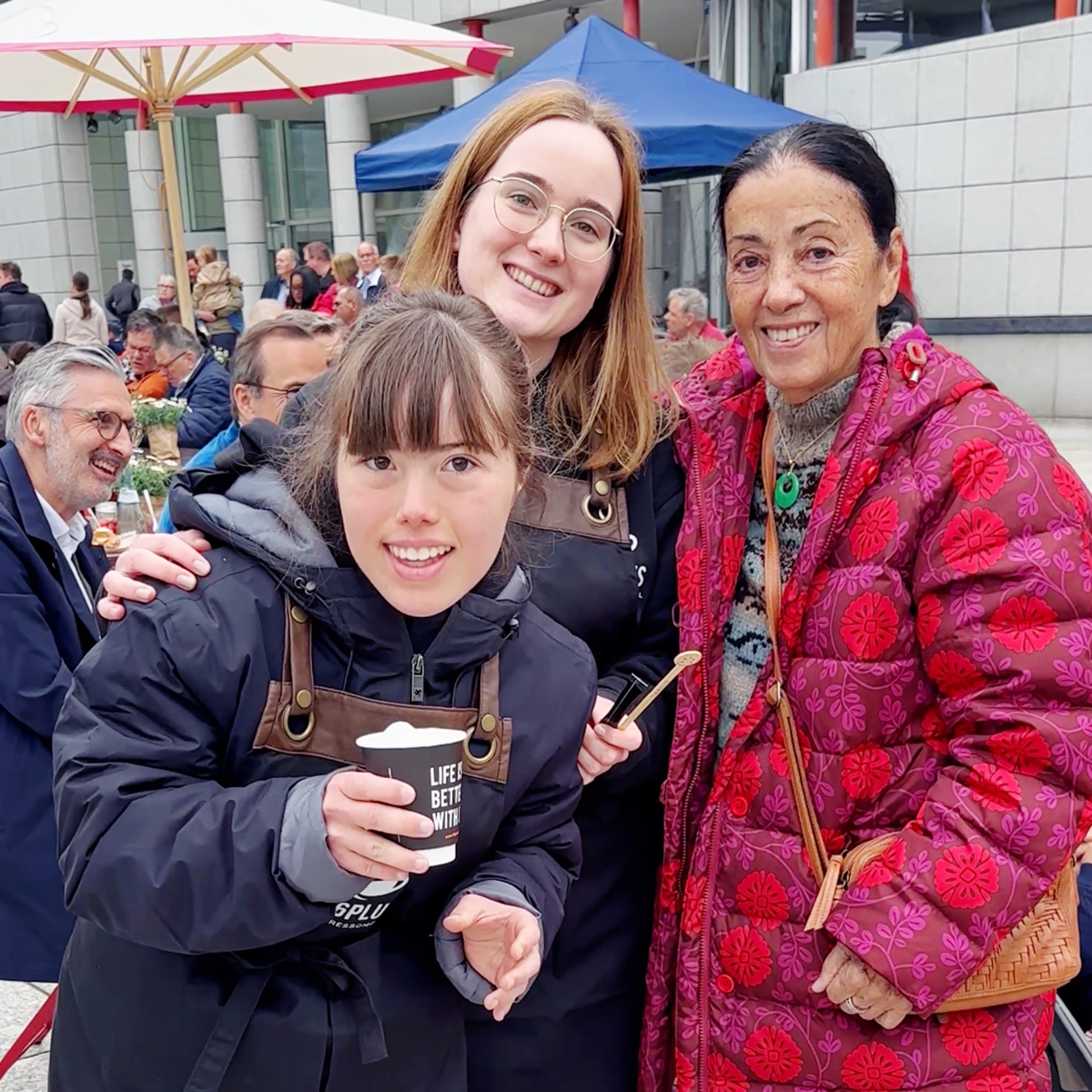 14 Mai

46PLUS ESPRESSOMOBIL AT THE WÜRTH CAMPUS FESTIVAL

Today's Mother's Day involved lots of good coffee, miles of smiles, beautiful encounters, Aperol Spritz with my fellow moms and hanging with the people who are dearest and nearest to me. 

Our 46PLUS Espressomobil had the great pleasure of serving coffee at the Campus Würth Festival in Künzelsau. Holy moly – more than 800 cups sold today, so far our record! 

Absolute highlight was not only when Juliana and Anni got to serve cappuccino to the inside out beautiful Carmen Würth who is such a huge inspiration to so many of us, but when Yannik met Prof. Dr. Reinhold Würth again showing him our 46PLUS photo calendar with the image of them we took 17 years ago.