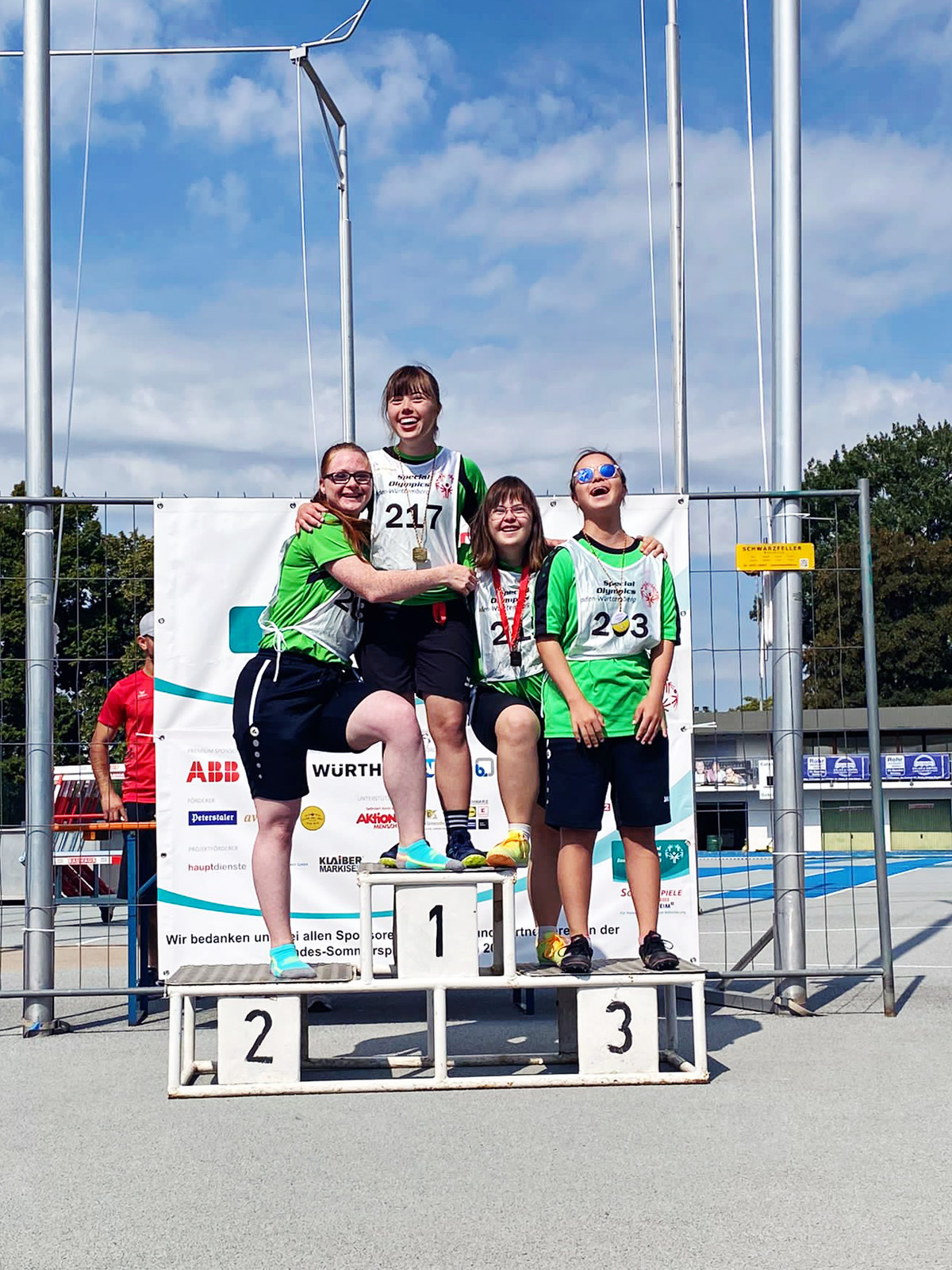 17 Jul

SPECIAL OLYMPICS IN MANNHEIM

She's legitimately smiling big and bright returning from the State Special Olympics in Mannheim with three medals in her sports bag.

You might be wondering why there has been another Special Olympics event so close after our participation at the national Special Olympics in Berlin not even three weeks ago. The State Special Olympics in Mannheim should have taken place in 2020, but had to be postponed due to Corona.

More than 700 athletes and Unified partners competed in 19 sports. Our big 46PLUS delegation competed in track and field athletics, and we are super proud of our outstanding team and our incredibly awesome coaches.