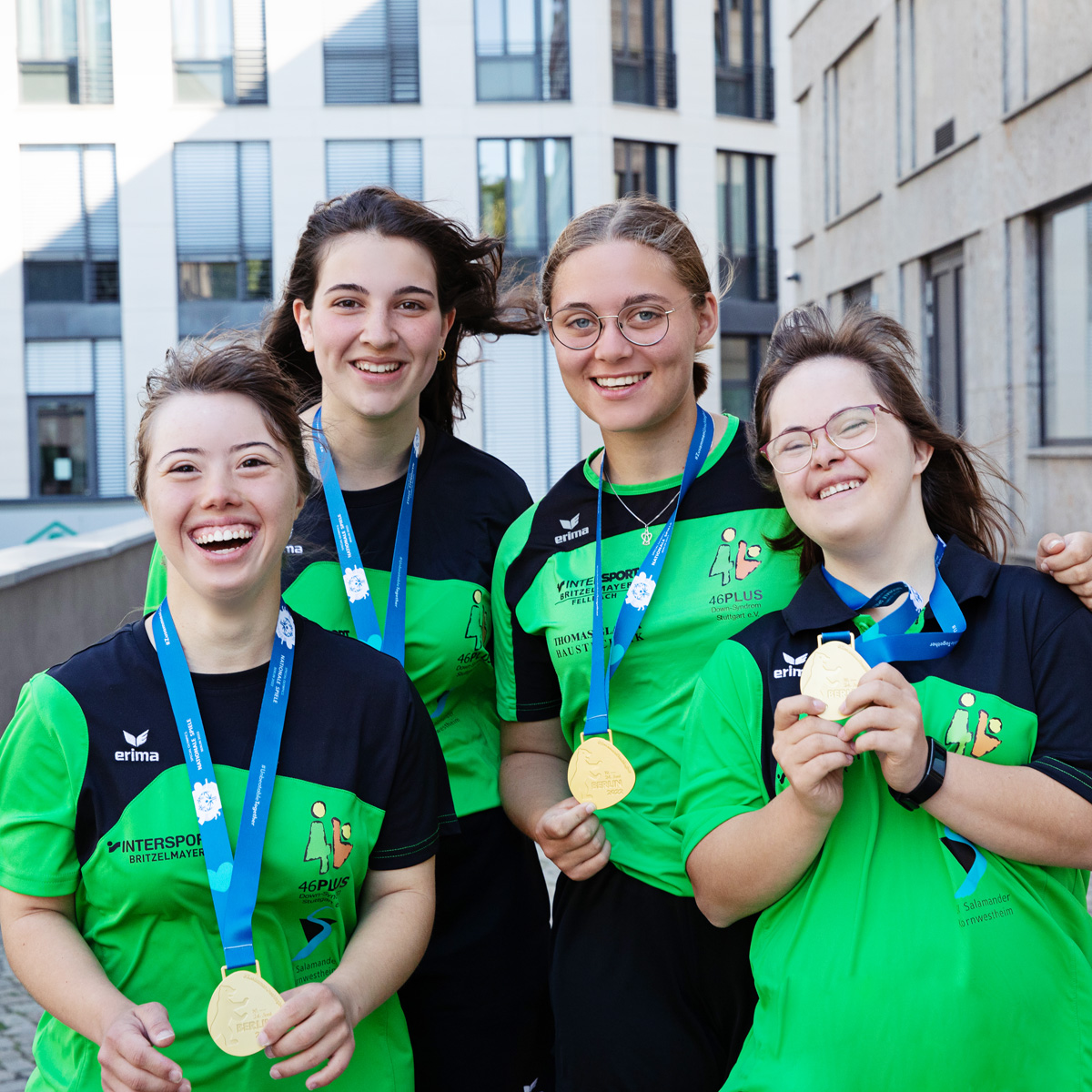 27 Jun

NATIONAL SPECIAL OLYMPICS IN BERLIN

Last week was top of all pops. Our 46PLUS delegation of 40 people just returned from the national Special Olympics Berlin and we are still on cloud nine. What an amazing event this has been. Our athletes competed in long jump and 100 meter dash. And in the supreme discipline: the Unified Relay Race, of which we had three teams this year, in which two of the four athletes have down syndrome.

Please enjoy some images of last week, of many BFF, a pretty neat girl gang, a super cool boy group, lots of medals and models, enthusiastic cheerleaders, superproud moms and dads, miles of smiles, lots of tears of joy, and the best trainers and organizers of the world who deserve an extra gold medal!