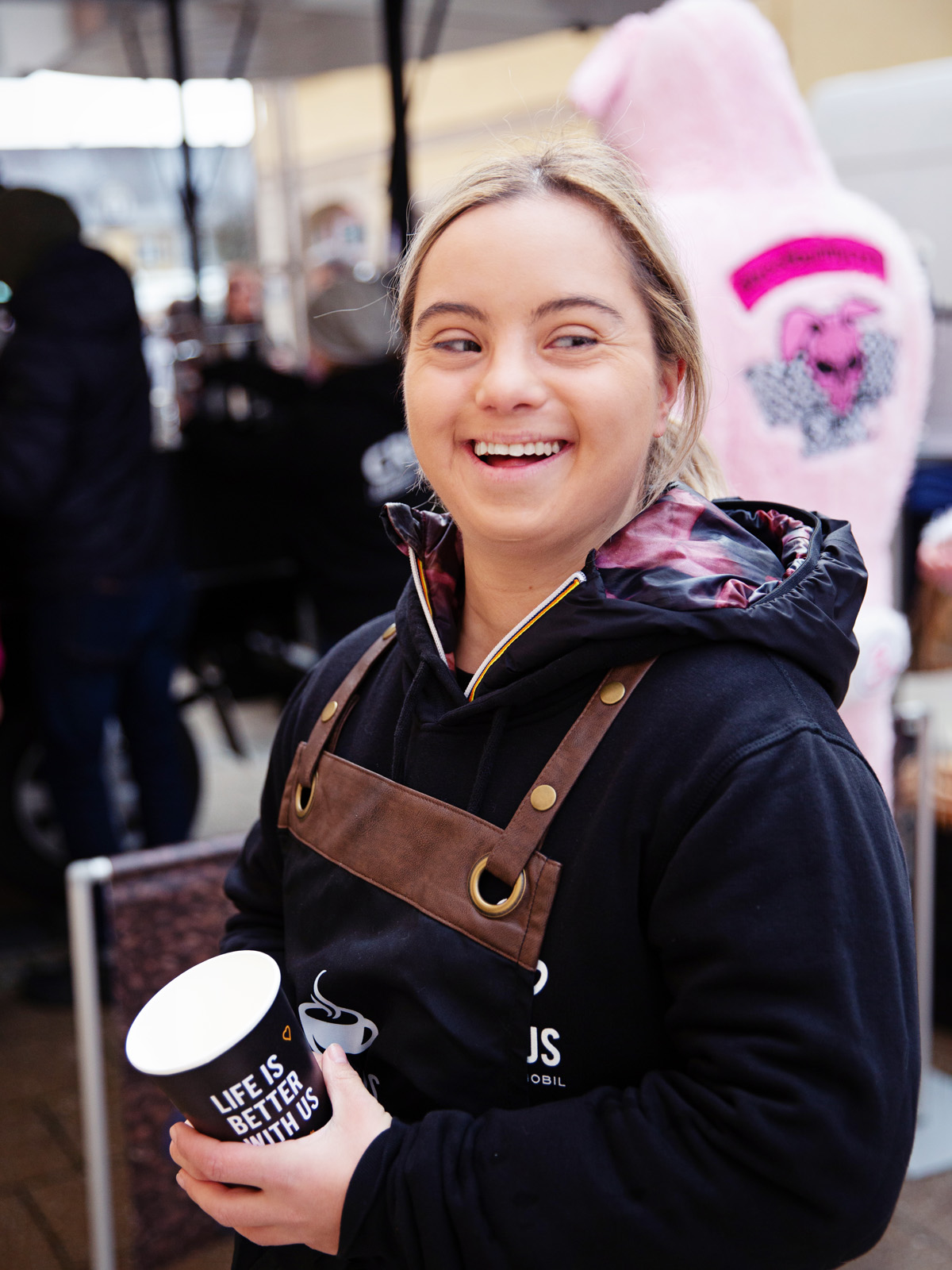 11 Apr

SATURDAY MORNINGS ARE FOR FARMER MARKETS AND COFFEE

Saturdays are for farmer markets and coffee. This weekend we had the great pleasure of treating the visitors of the beautiful "Ludwigsburger Wochenmarkt" with our coffee specialties, teas and hot chocolate. What an incredible event this has been. A big thank you to tRAGWERK e. V. – the local charity group for equal opportunities – who helped us to get our foot, I mean mobile espresso bar, on the market. These guys are amazing, we immediately loved their enthusiasm and fantastic support.

Our sweet barista Mara has been working once a week in their inclusive Café L'ink for a few months now and couldn't be happier. Therefore they were immediately delighted to join forces with 46PLUS and get together last weekend for this joyful espresso event.

We feel so blessed that the response on our 46PLUS Espressomobil is beyond amazing. People always leave our little "booth" happier, which might be due to the yummy espresso we serve. But I rather believe it's the cheerful encounters with our baristas whose positive vibes and contagious smiles affect just about everyone.

We were also super thrilled when the rad Streetbunnycrew once again paid us a surprise visit with their hands full of Easter goodies for the whole barista crew. We often think that thanks to the 47th chromosome of our kids we are always so lucky to get to know so many fabulous people we otherwise probably would have never met.

Please enjoy a few images of our event and get into the Easter spirit.