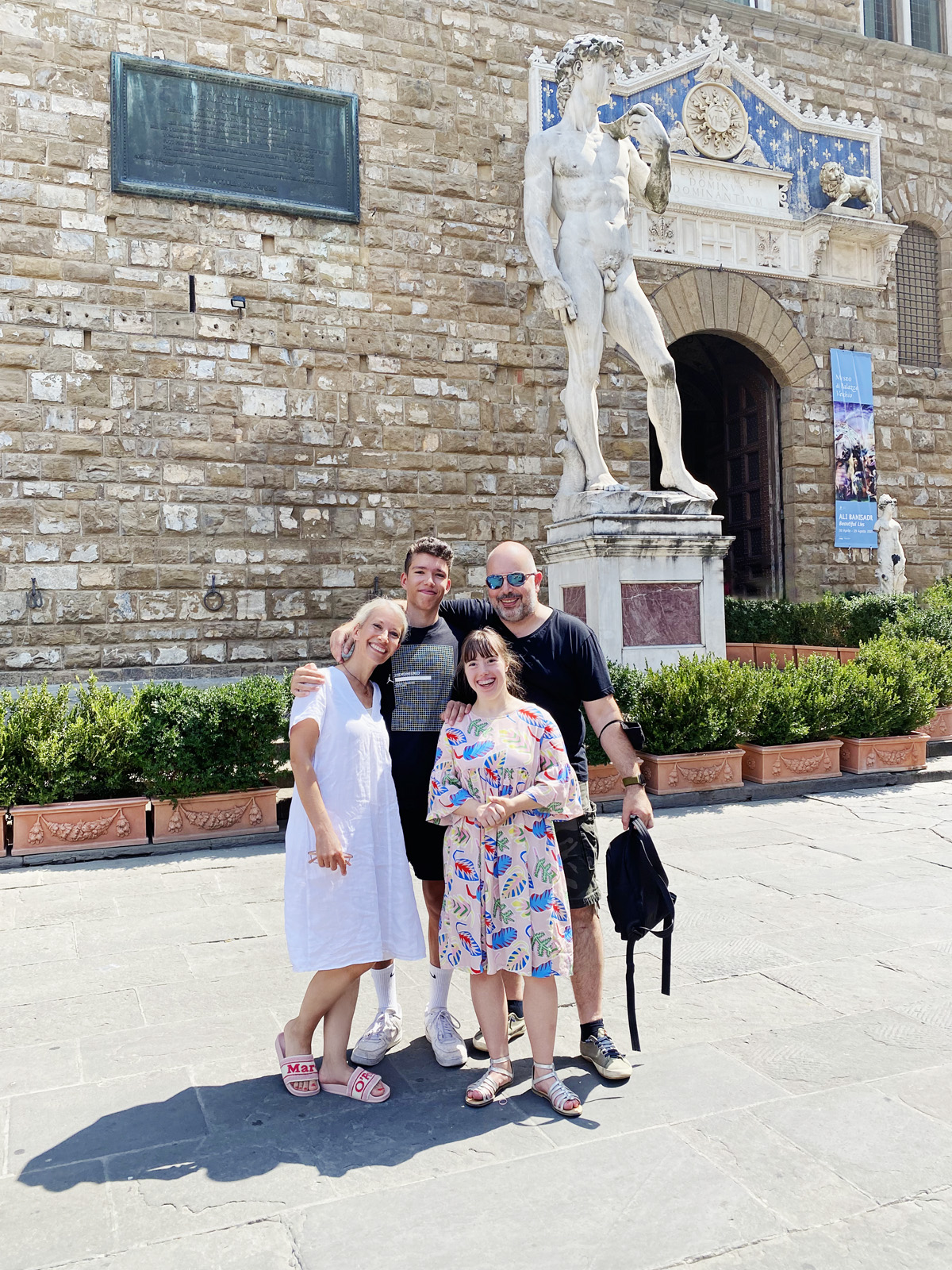 13 Sep

MAGNIFICENT FLORENCE

As a young student Martin fell in love with the city of Florence when he got to spend a few months there to study some Italian. And ever since the Tuscan capital has a special place in his heart.

How fortunate I am that not only our hearts match, but also our love for Italy and almost everything Italian. So after a week at the beach and by the pool doing absolutely nothing, and I mean nothing (il dolce far niente), we not only got acclimated to the hot Italian temperatures in August, but also were ready to explore some of the greatest art and architecture in the world.

Our bucket list had everything from its breathtaking masterpieces, topped by Michelangelo's David, Botticelli's Birth of Venus, and Brunelleschi's heavenly dome, to some of the most delicious ice-cream parlors, luscious gluten-free restaurants and my favorite pharmacy.

Please enjoy a great many pictures, probably half of them taken by my darling muse Juliana and her smartphone. This is probably the first vacation ever I have been on so many pictures ;-).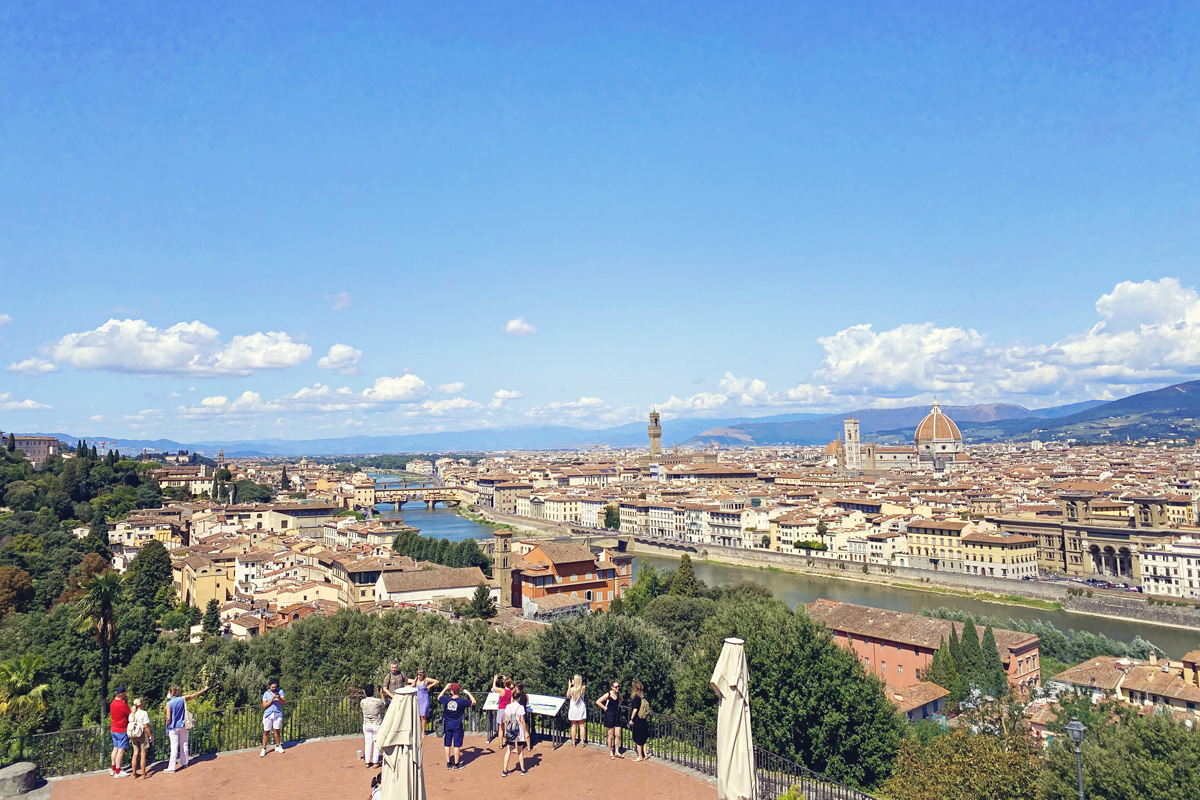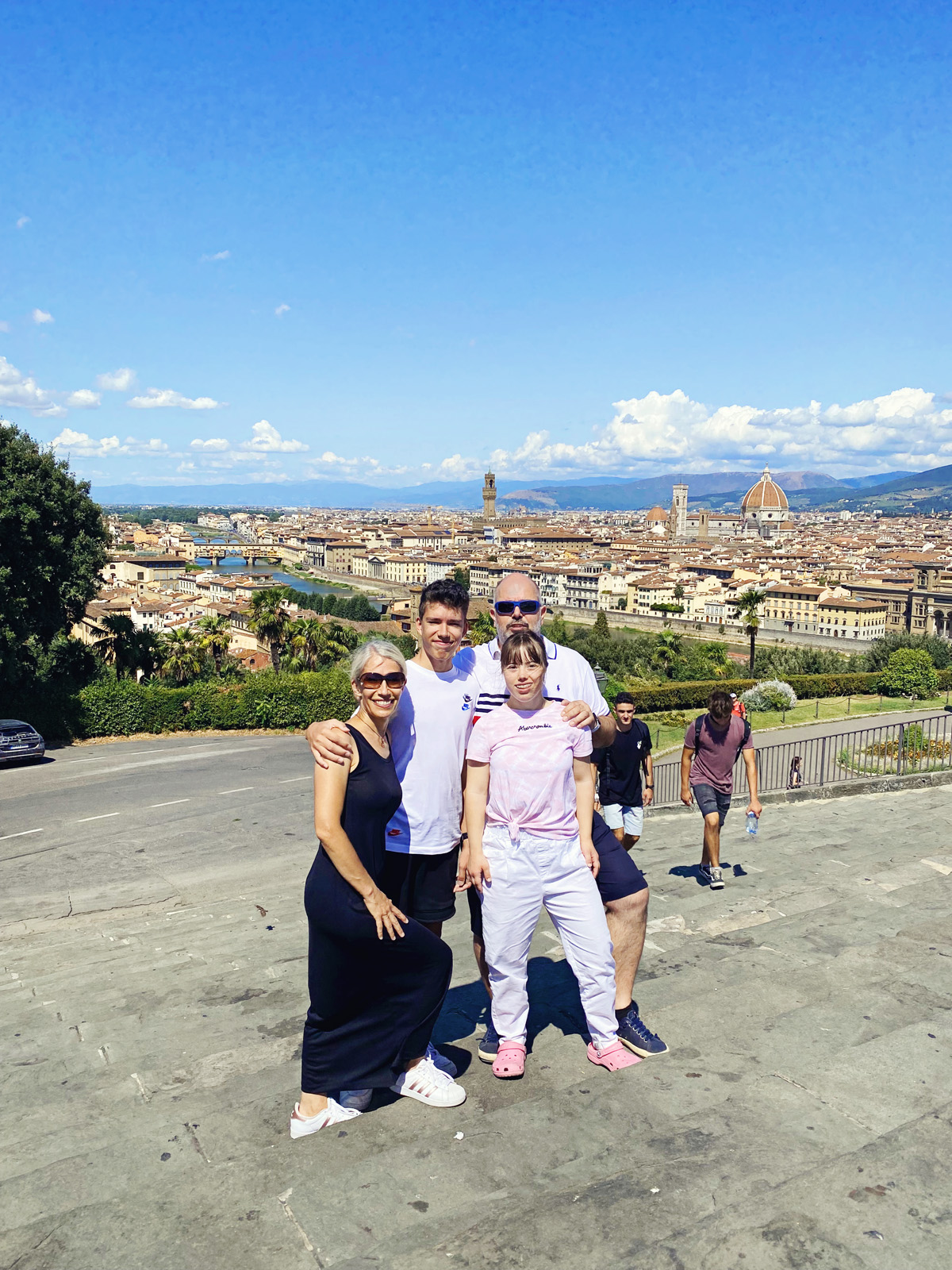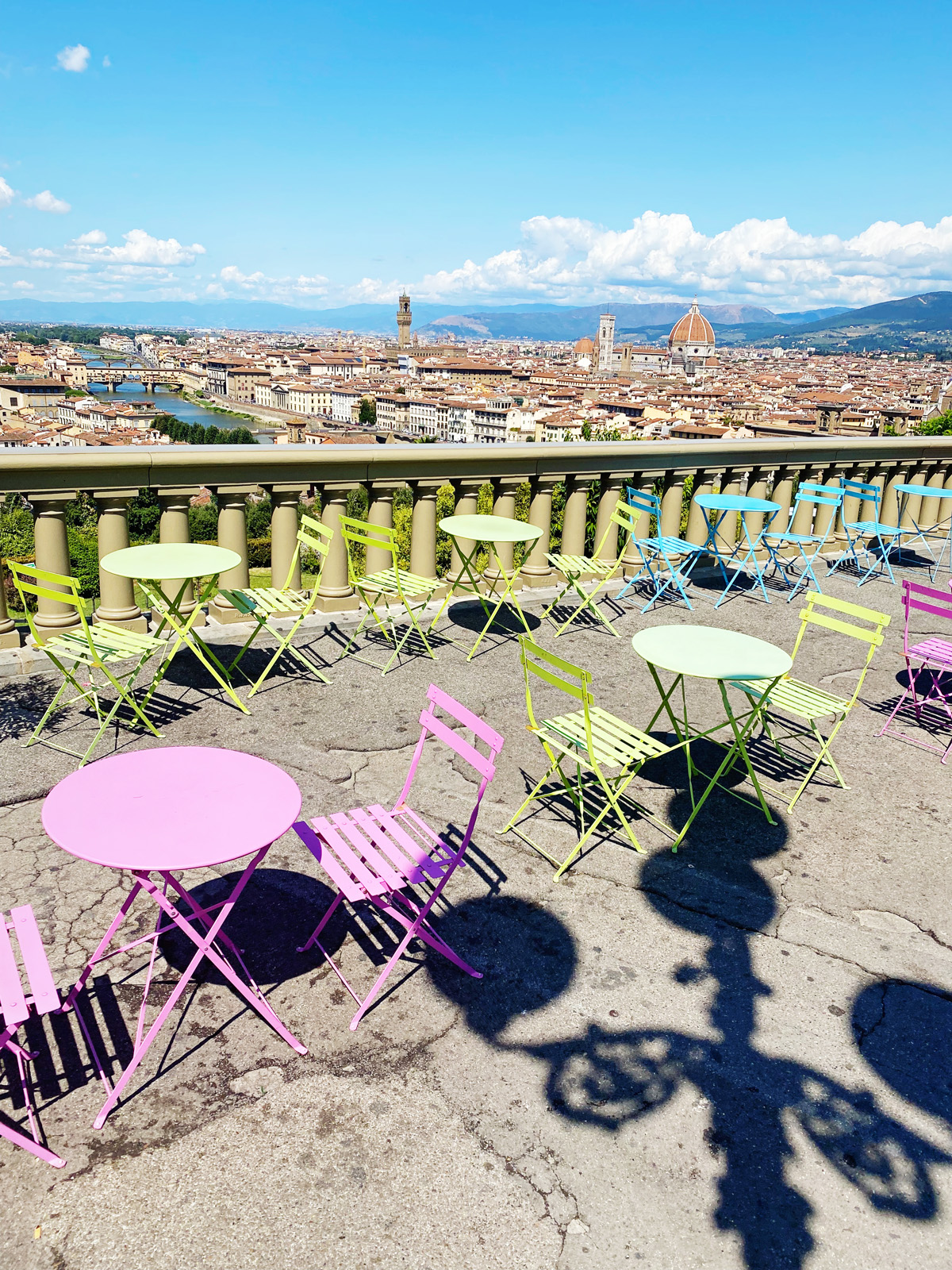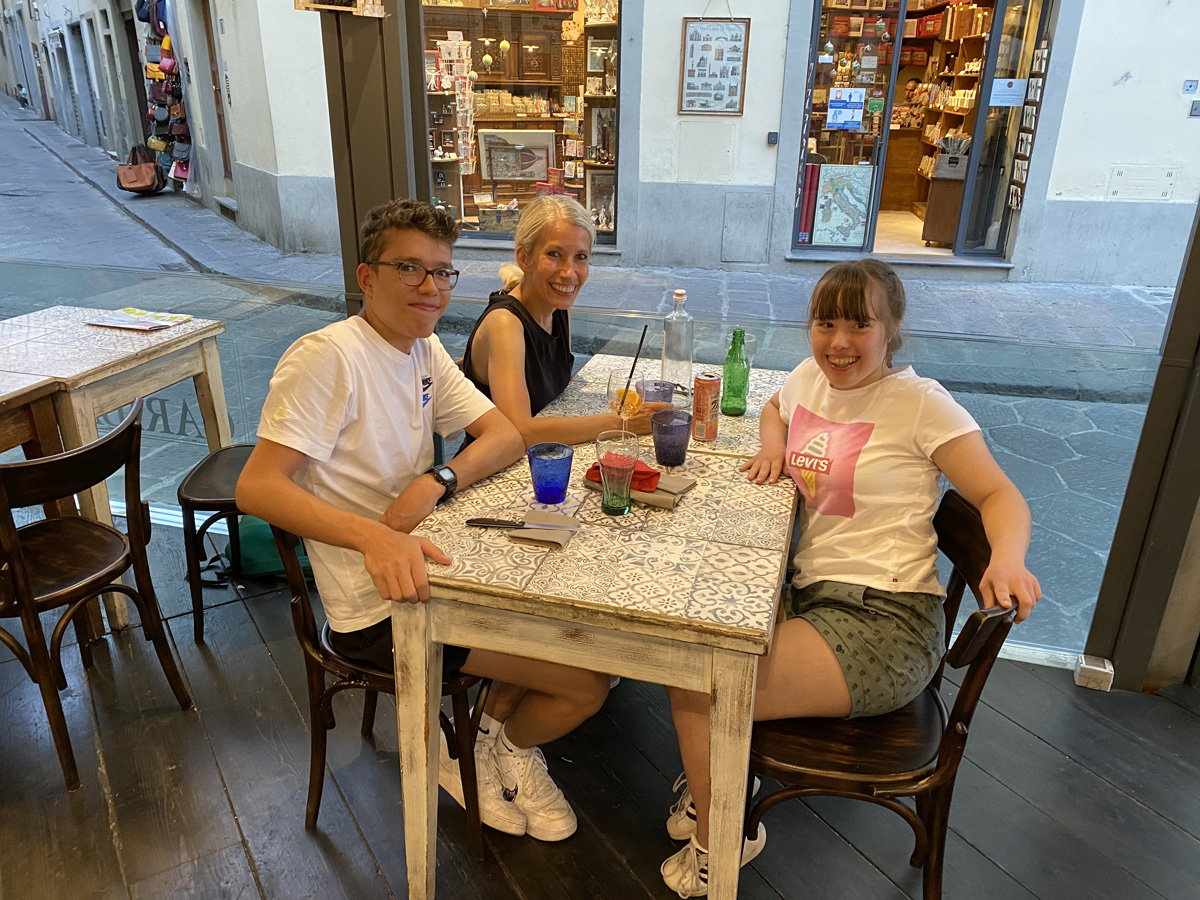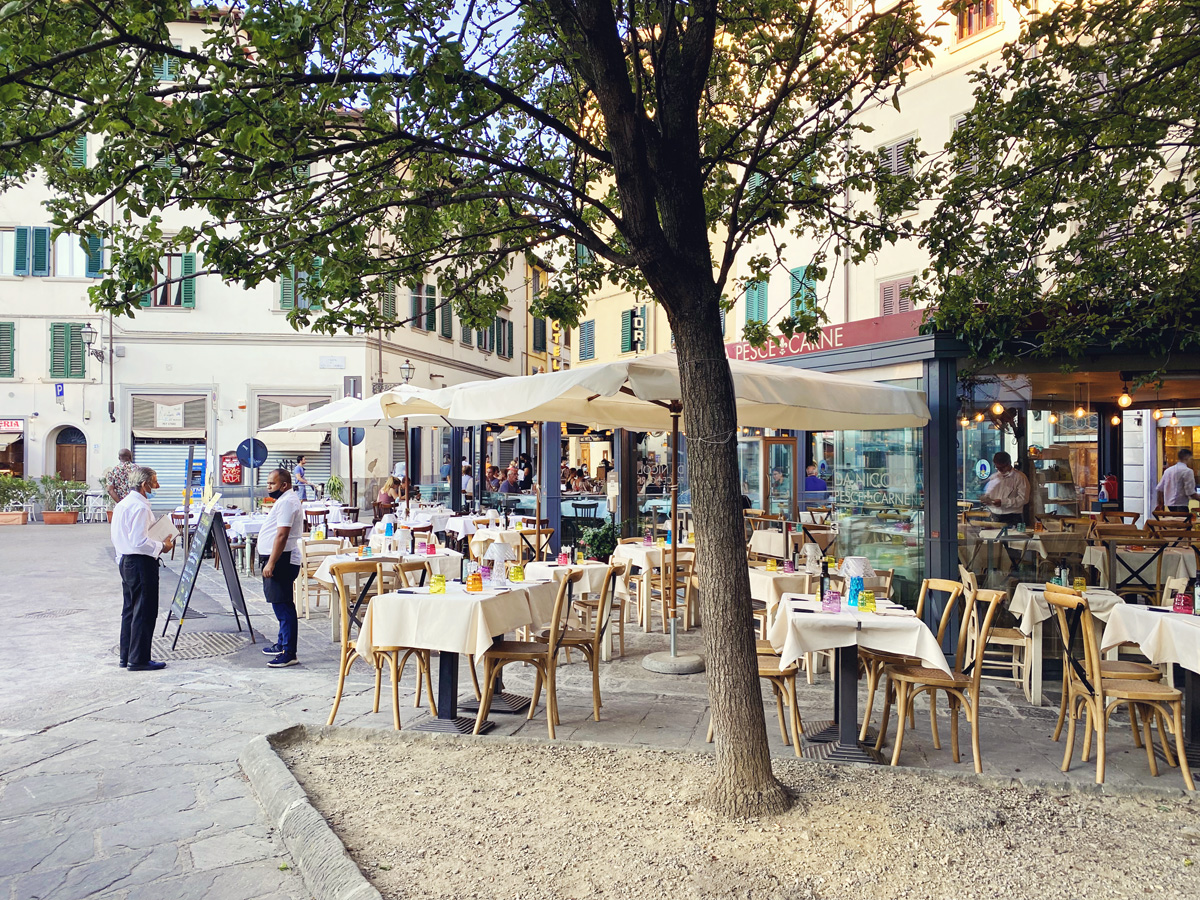 Meanwhile Italy has become a paradise for celiacs. So many options for all gluten-free foodies of all tastes and palates to choose from. Juliana found her new favorite restaurant – il Trattoria da Garibardi –  just close to our stay, and we went there often! 😉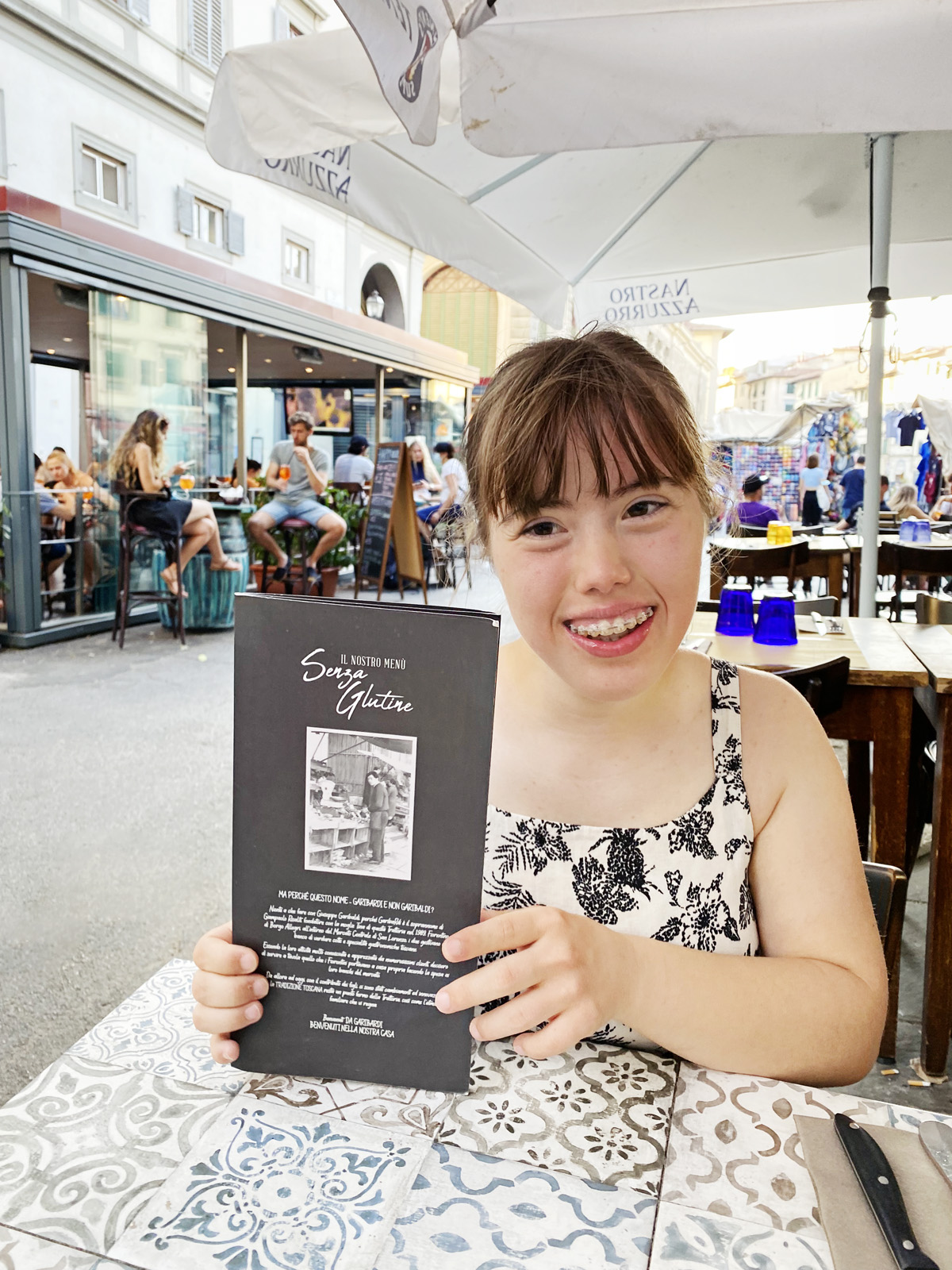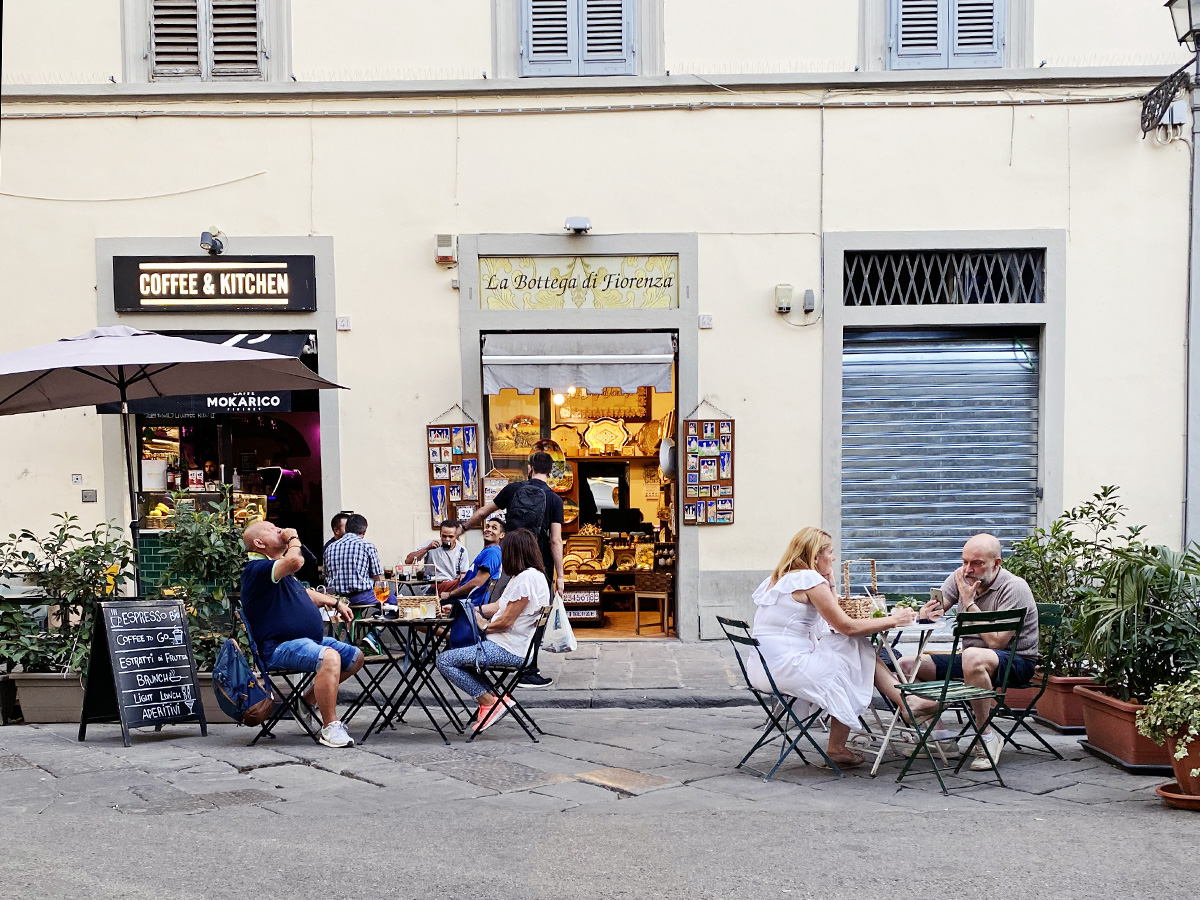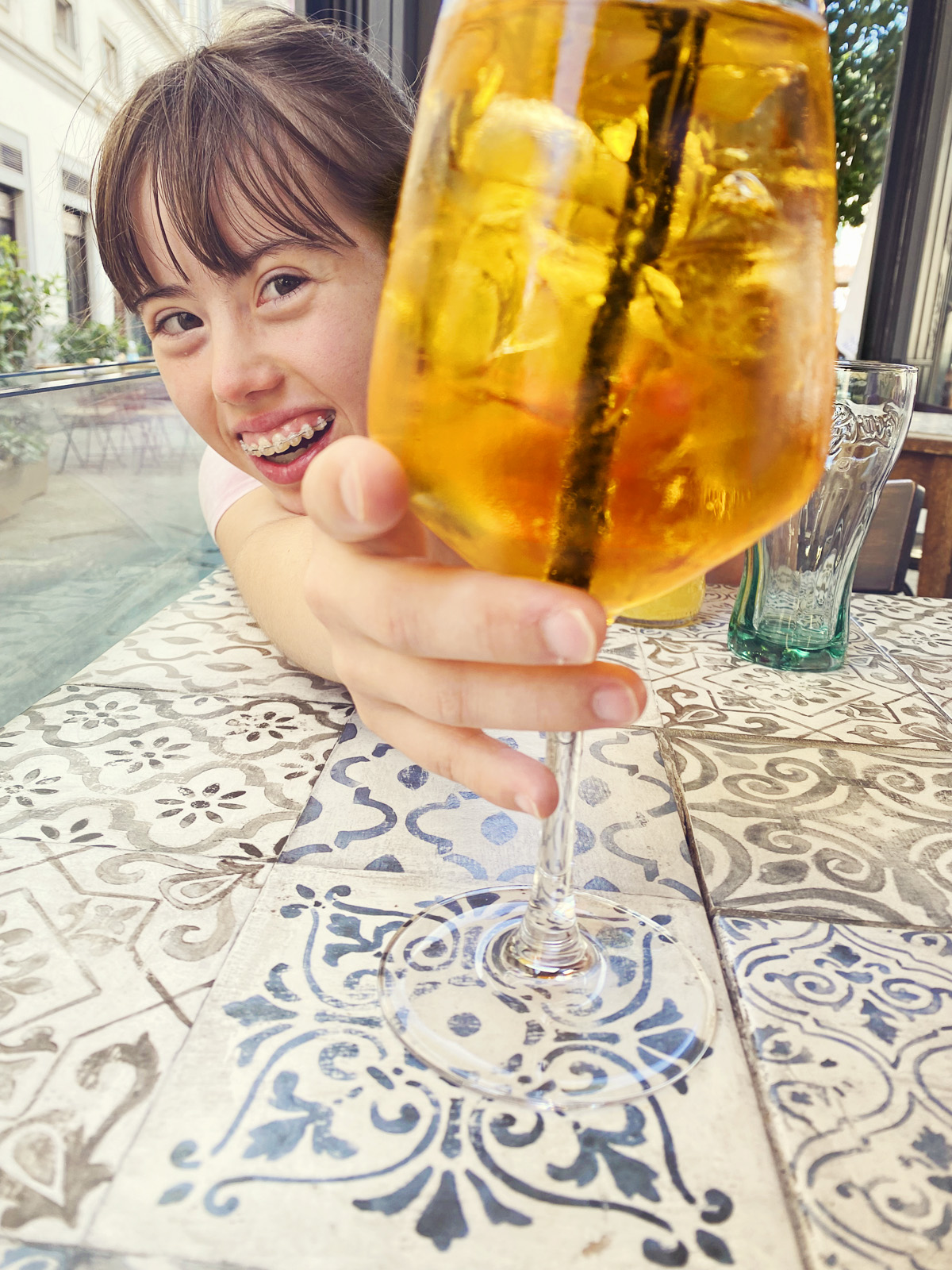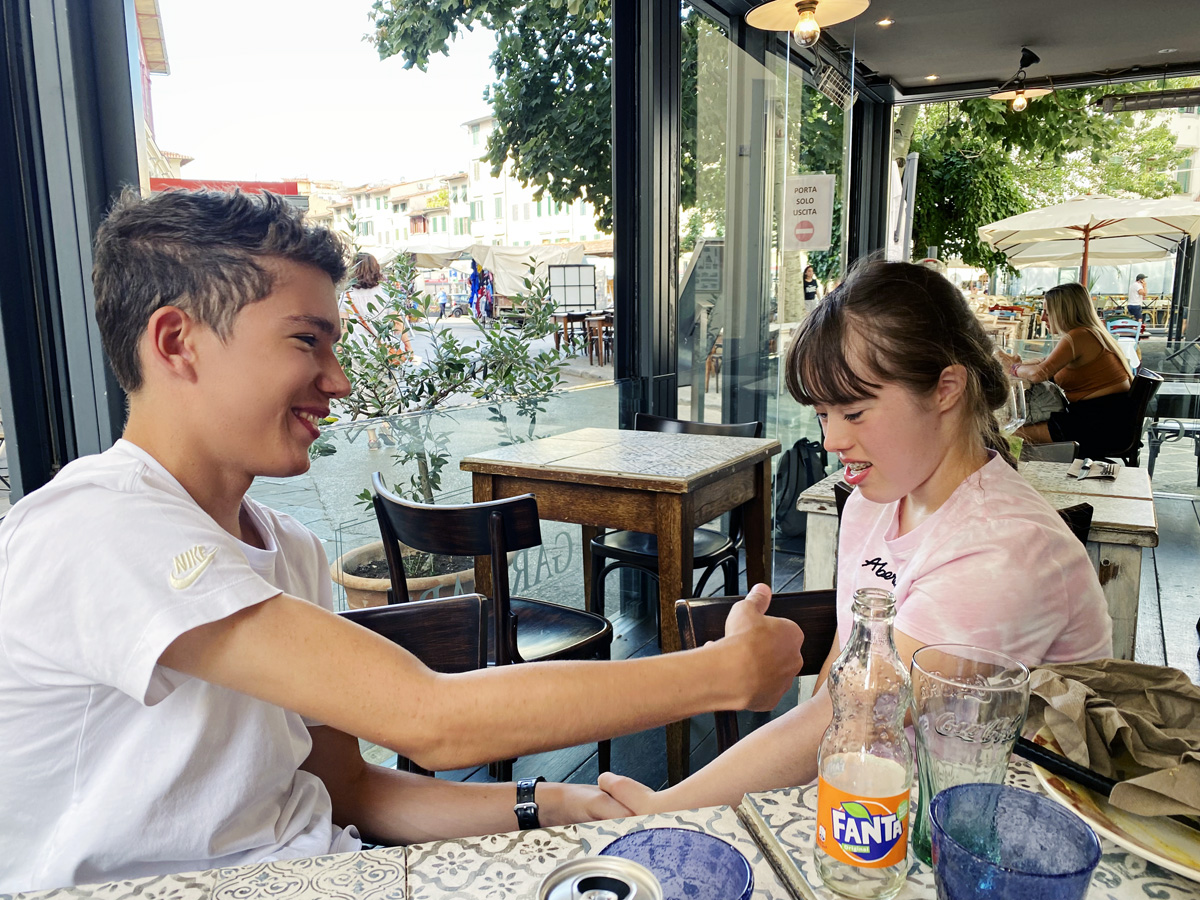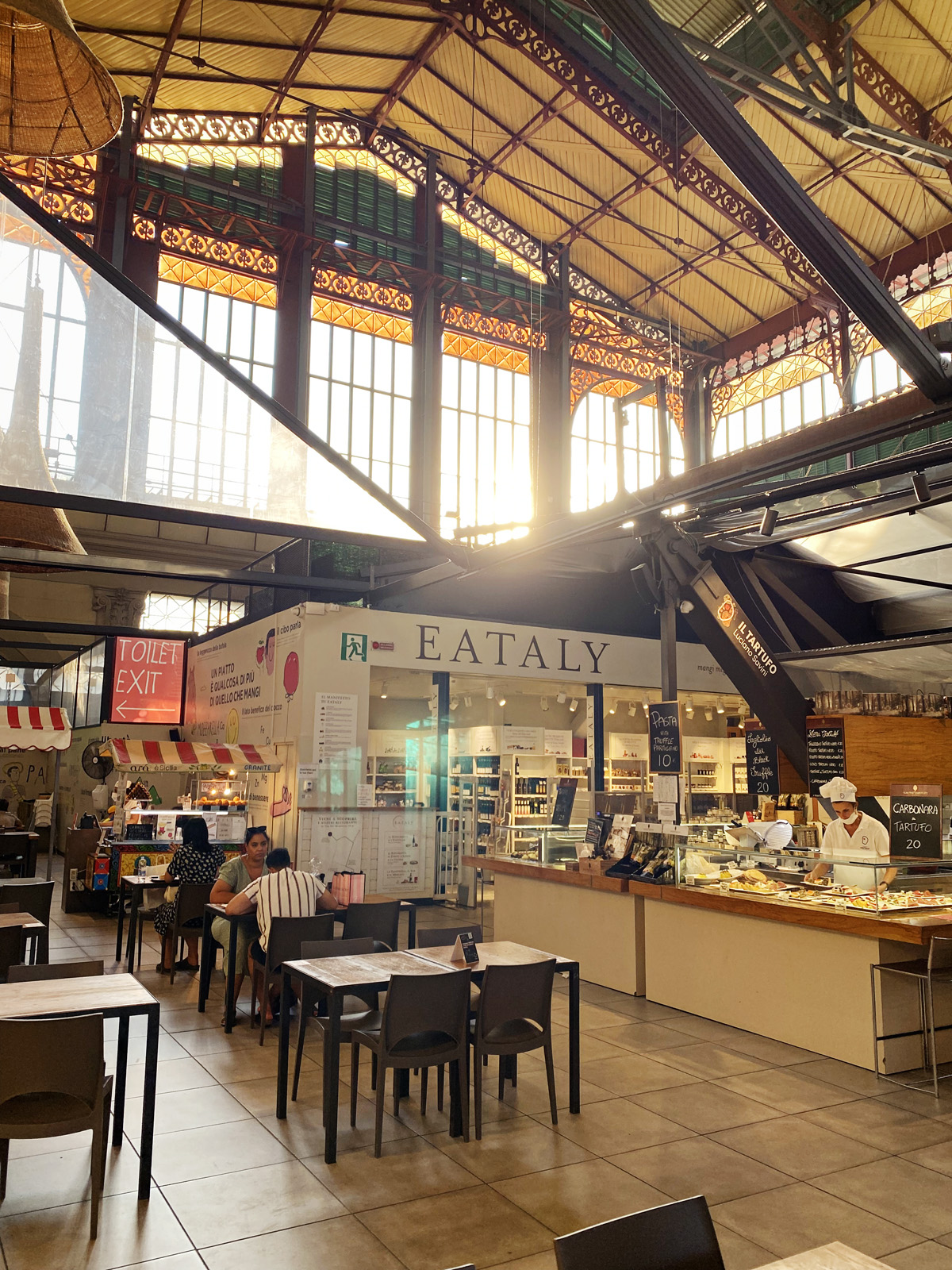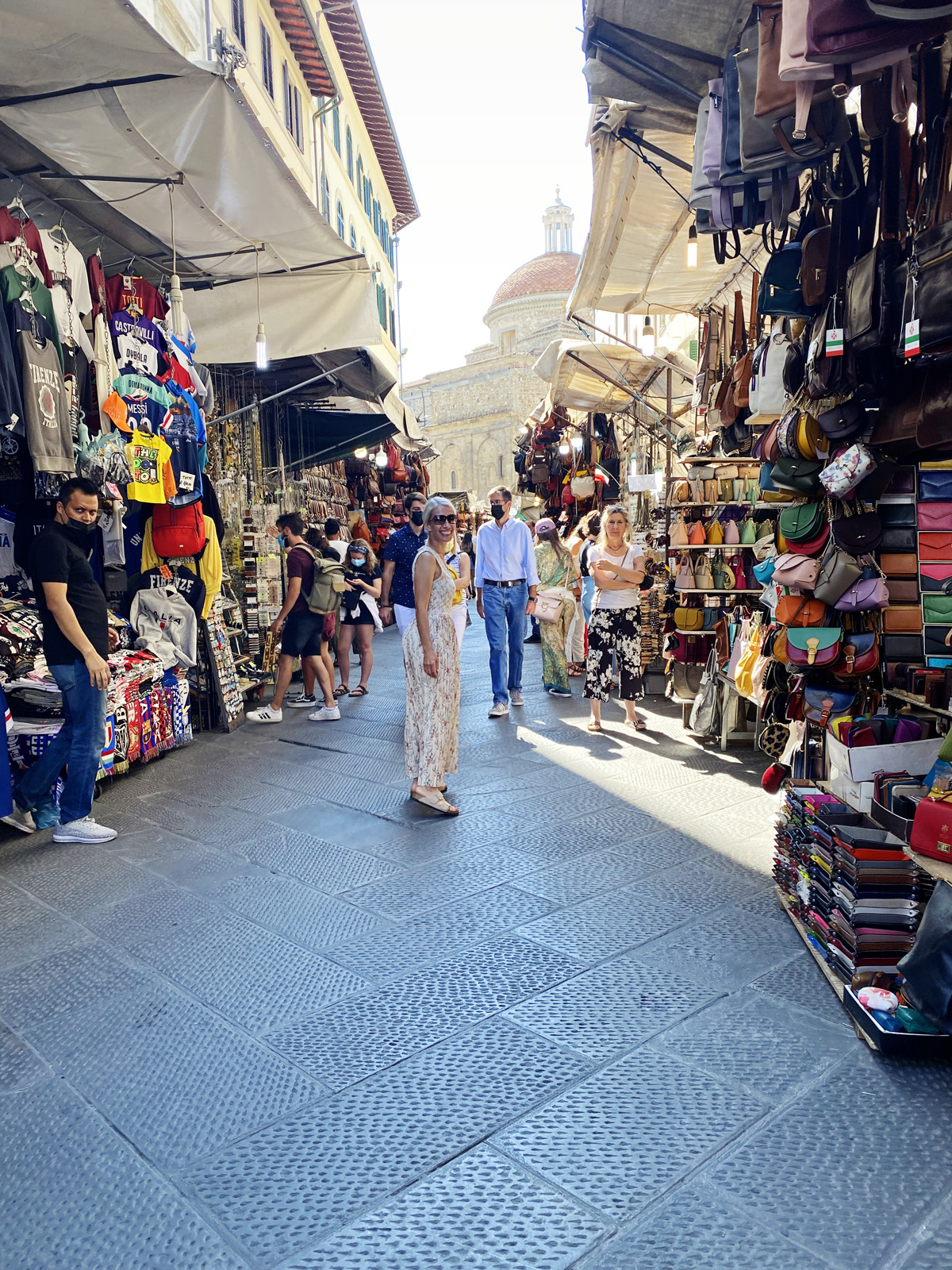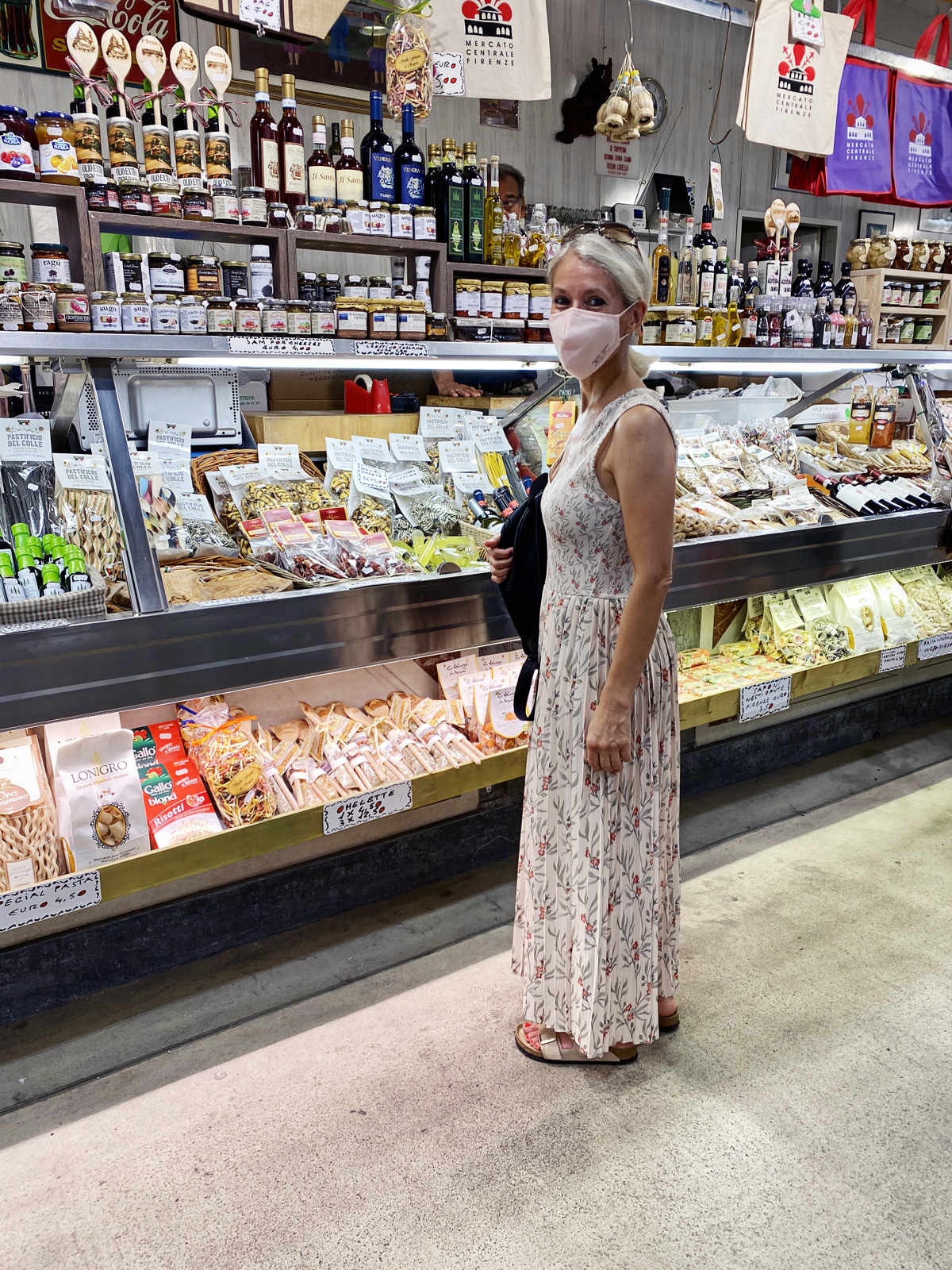 Luckily in Florence you are always within a short walking distance from everything. Therefore we happened to walk by and enjoy looking at the dreamily beautiful Duomo several times a day. It is especially breathtaking around sunset when it is illuminated against a deep blue sky.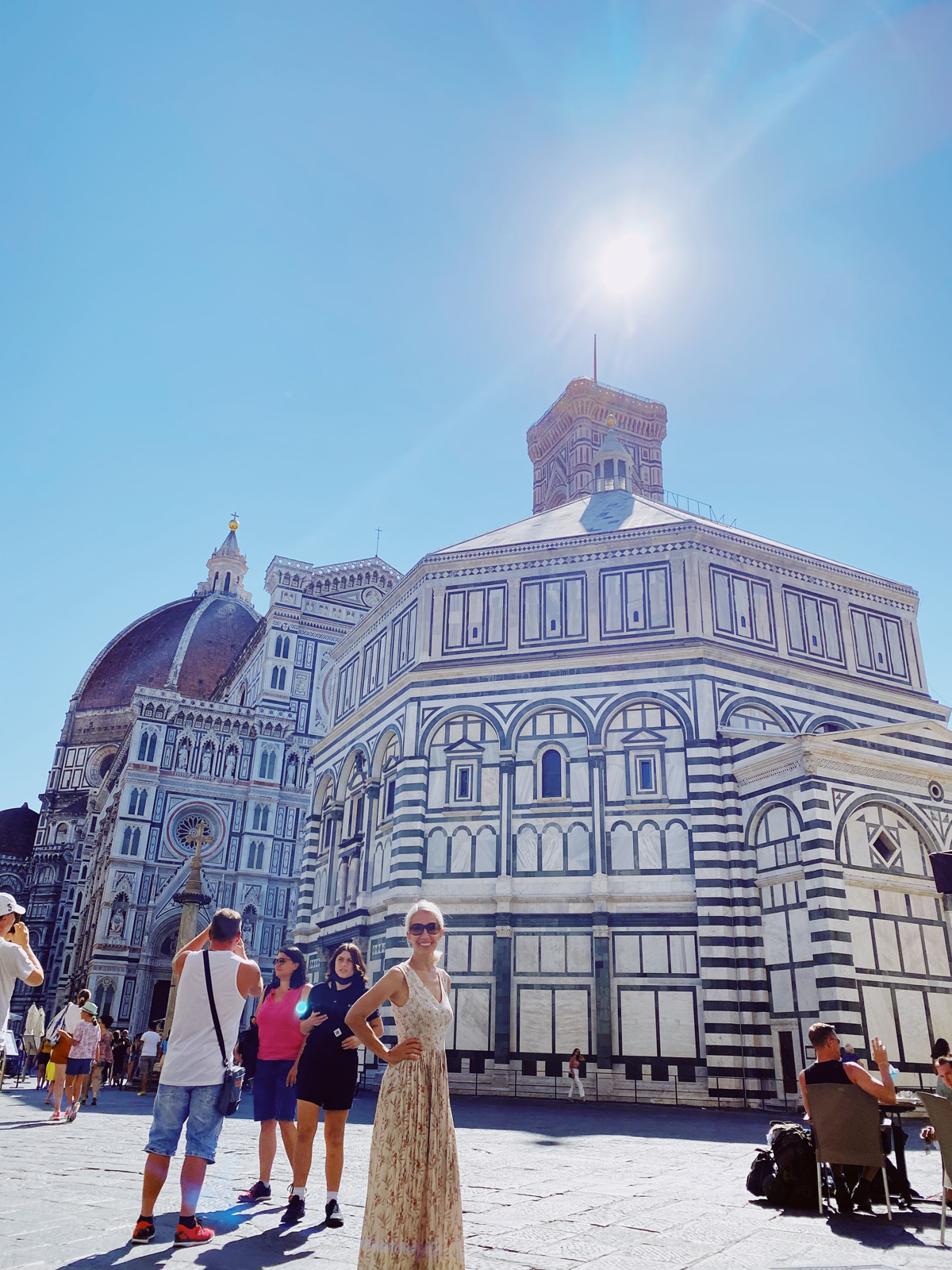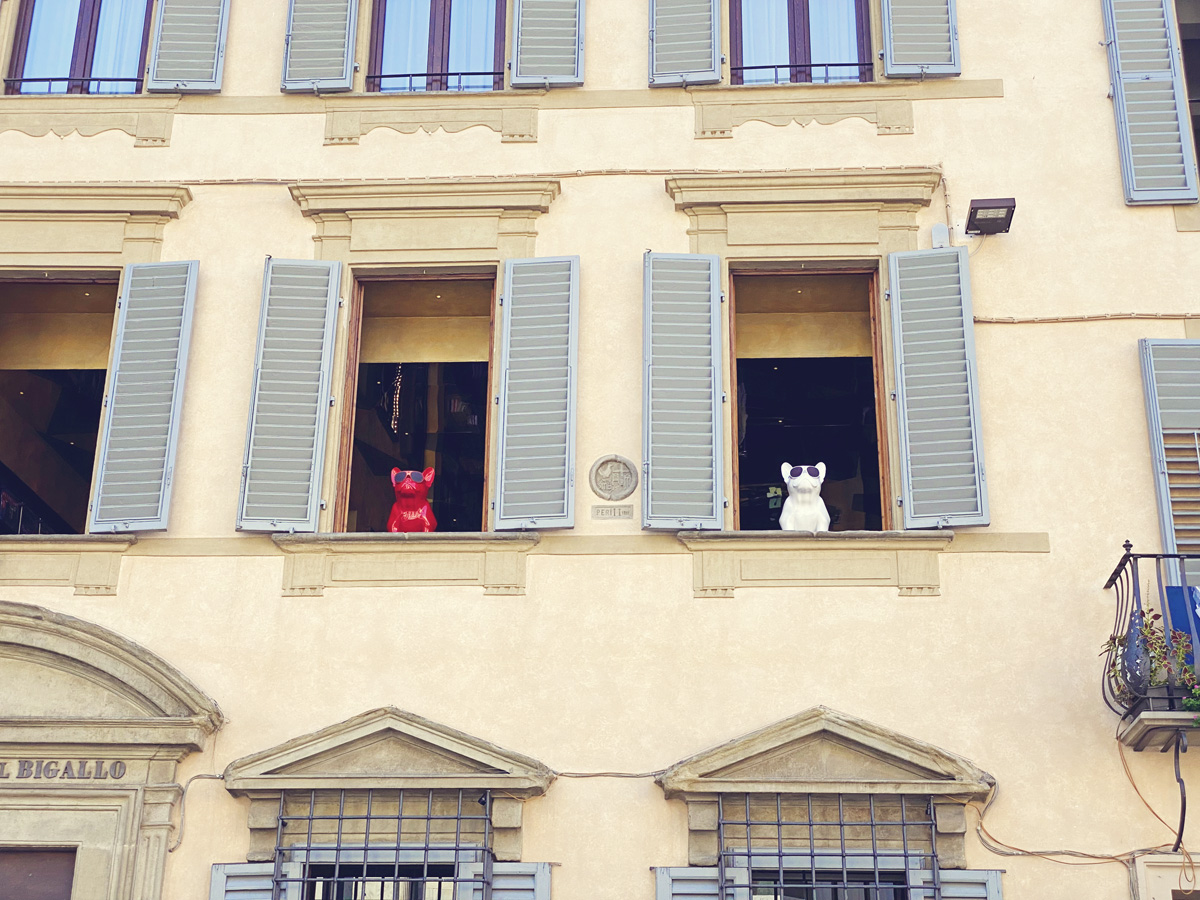 Where else in the world can you stroll the same pedestrian streets walked by Michelangelo, Leonardo da Vinci and Botticelli while savoring the world's best ice cream!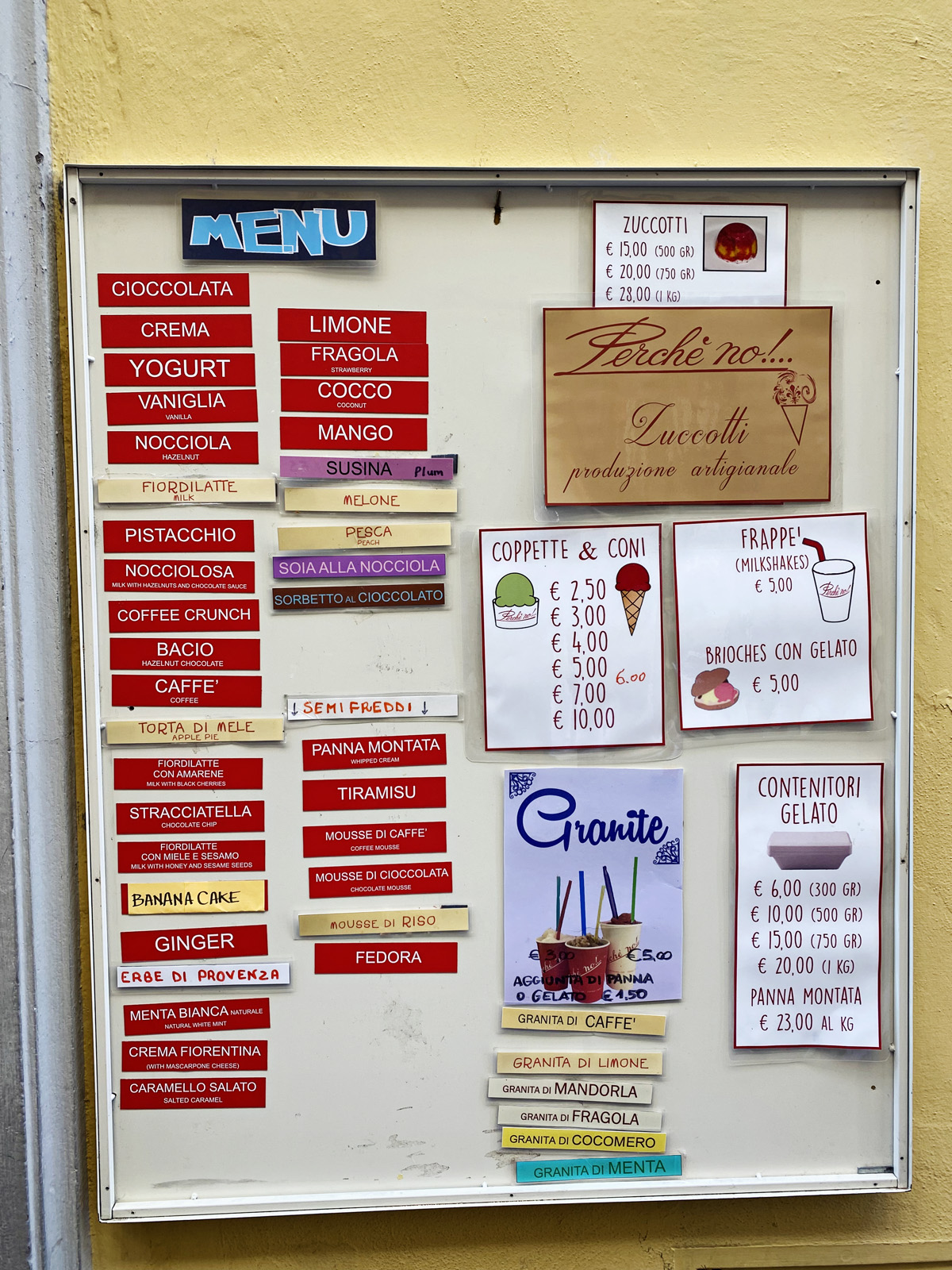 Her favorite ice cream parlour because it's all gluten-free – my girl in heaven!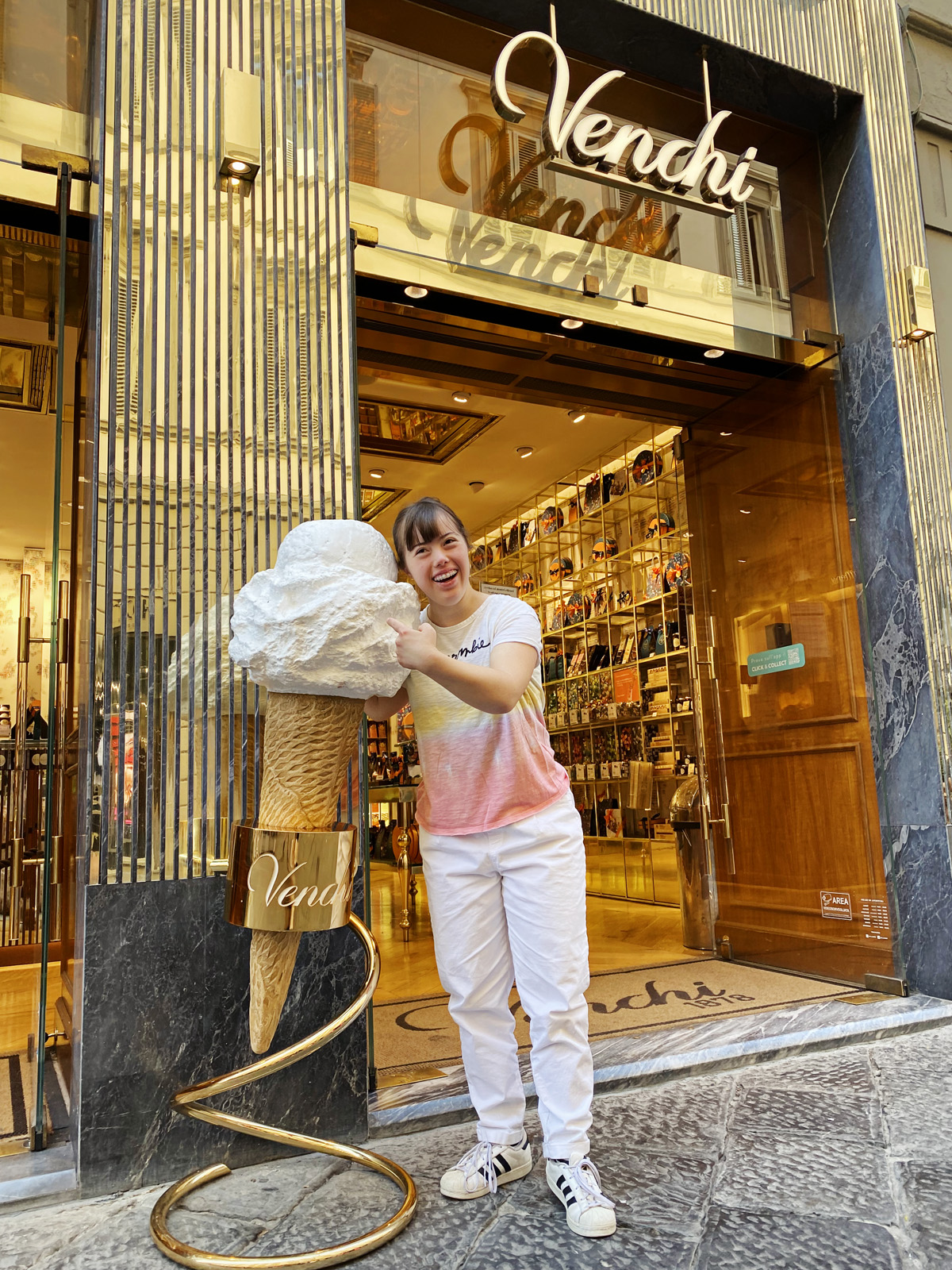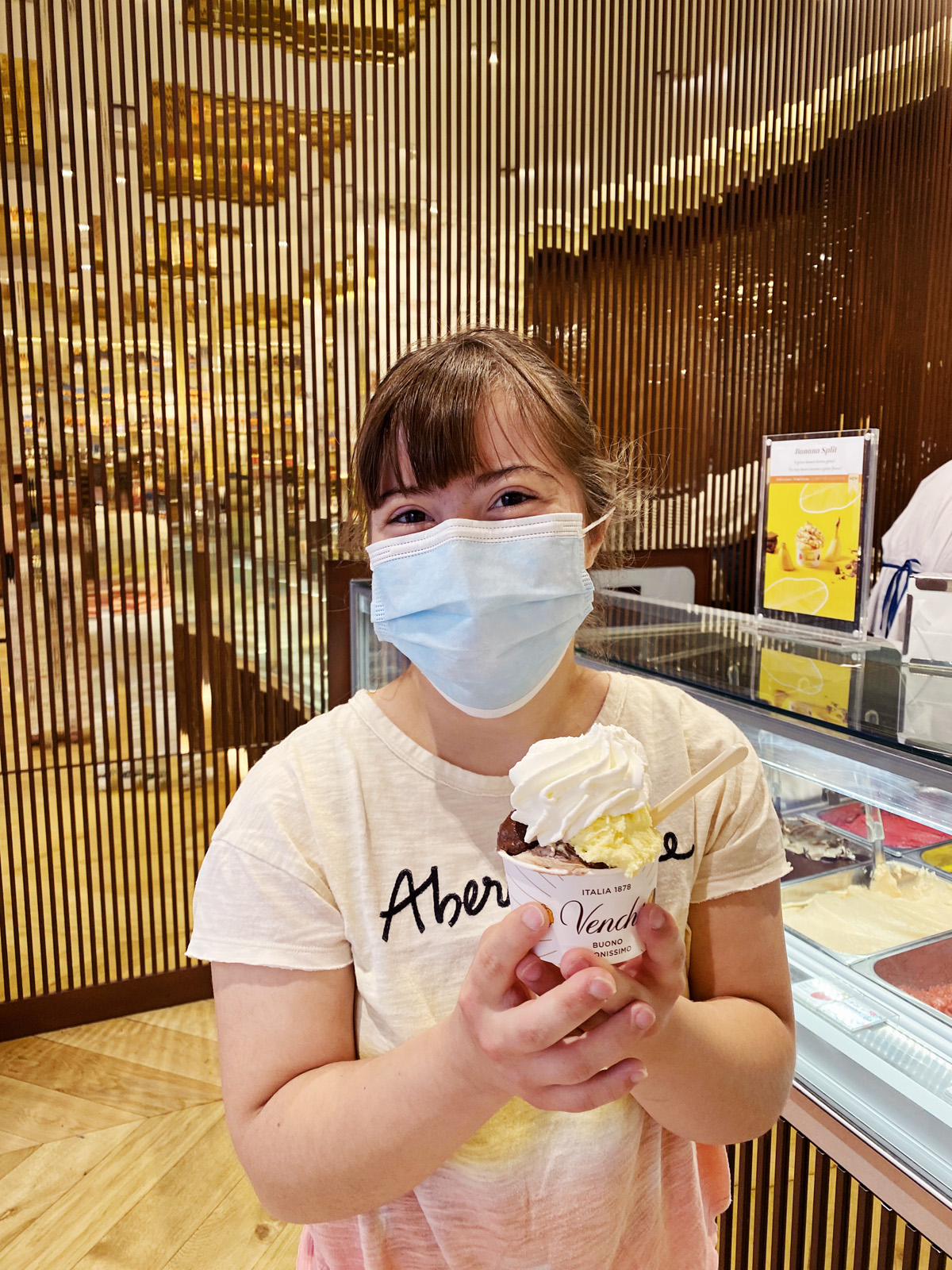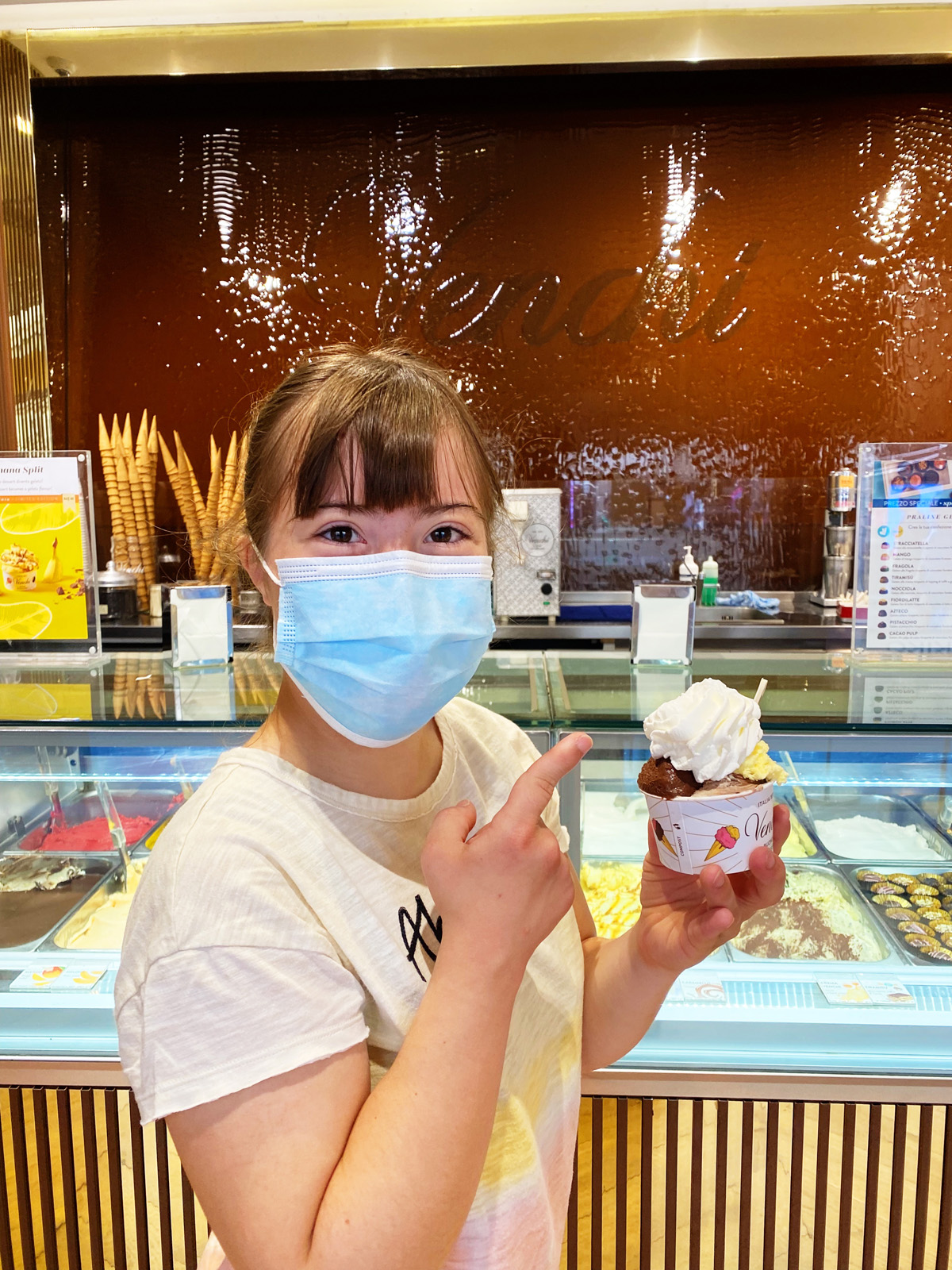 Since we (had to) choose travelling in the hottest month of the year, I promised my family to book a hotel with a little pool so that we have the chance to cool off after strolling the city. Of course the adjacent bar did help, too! 😉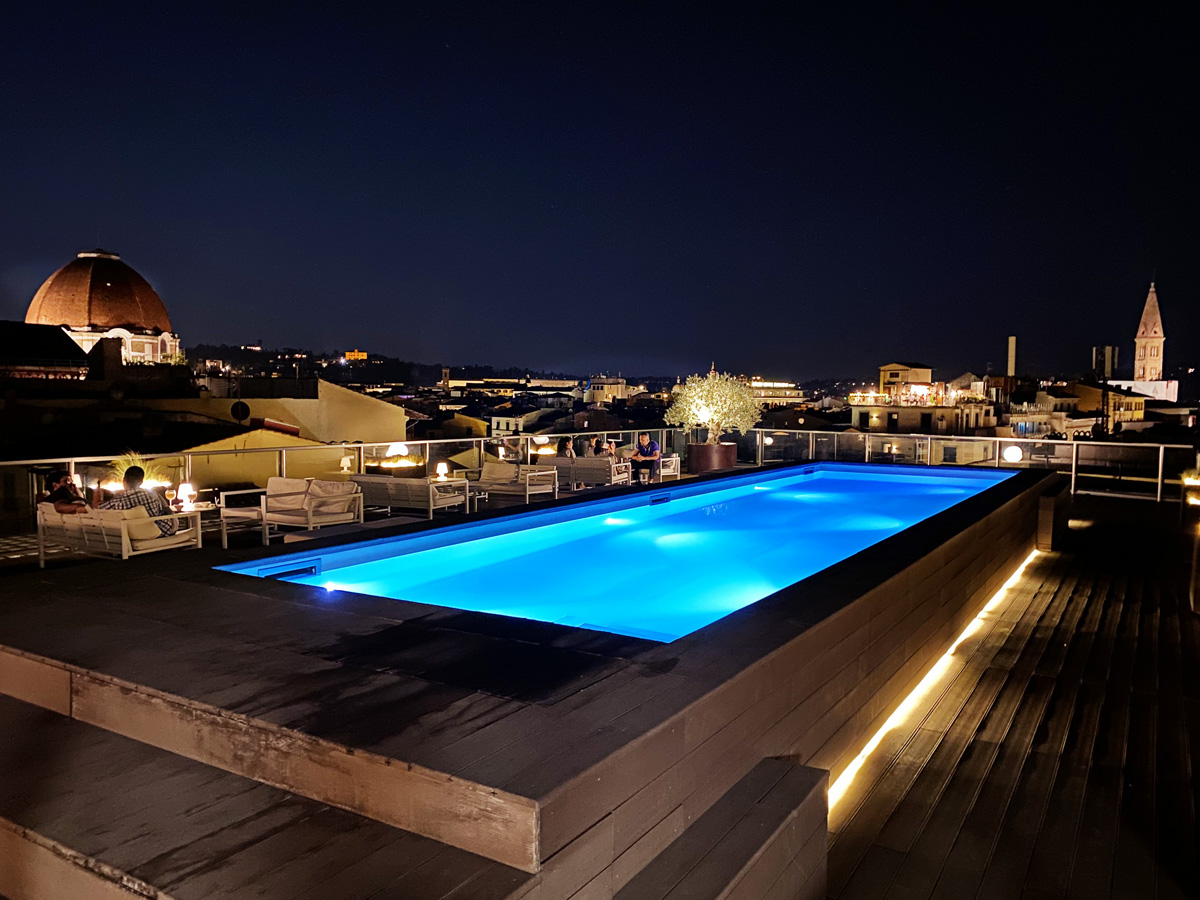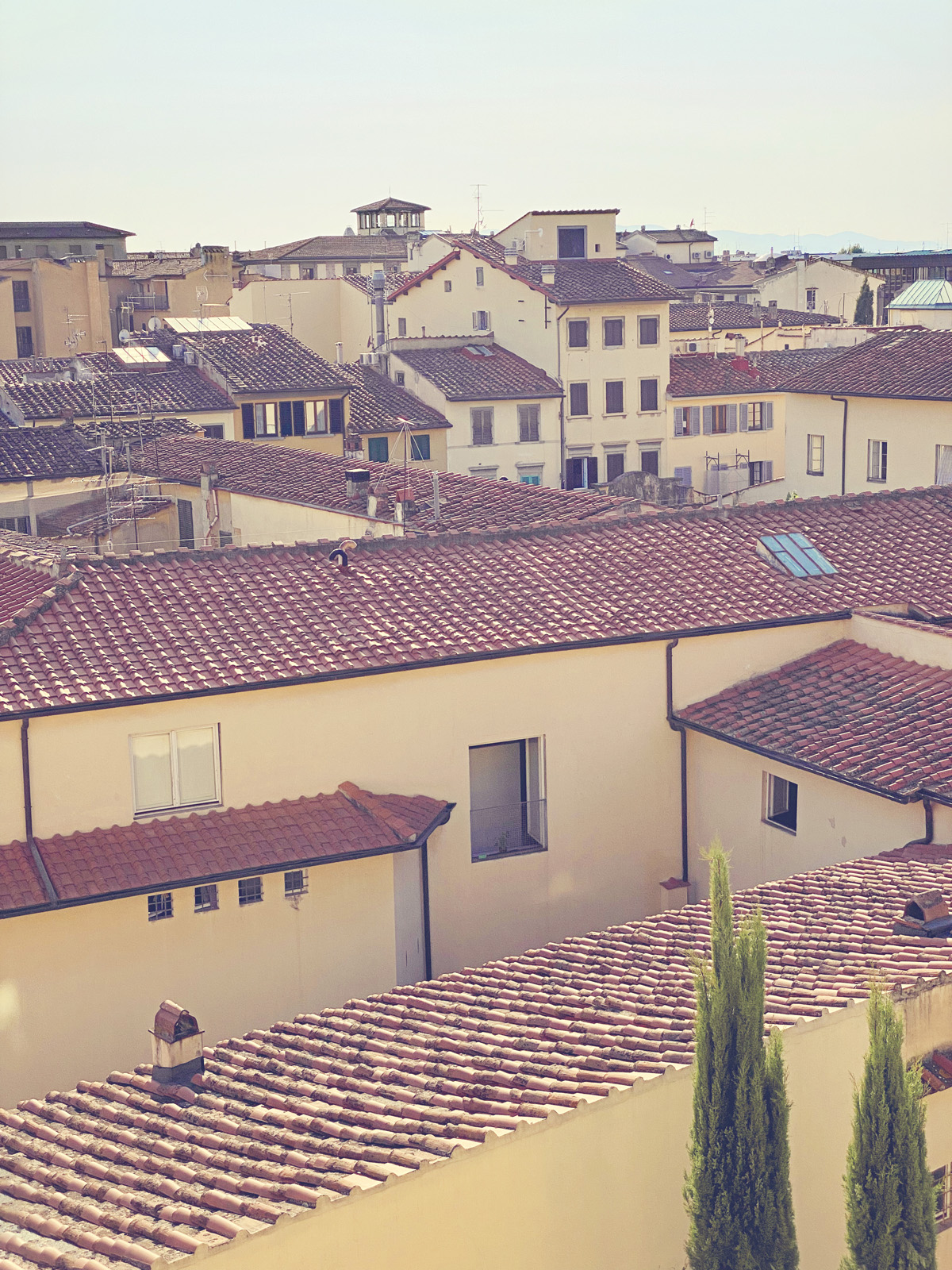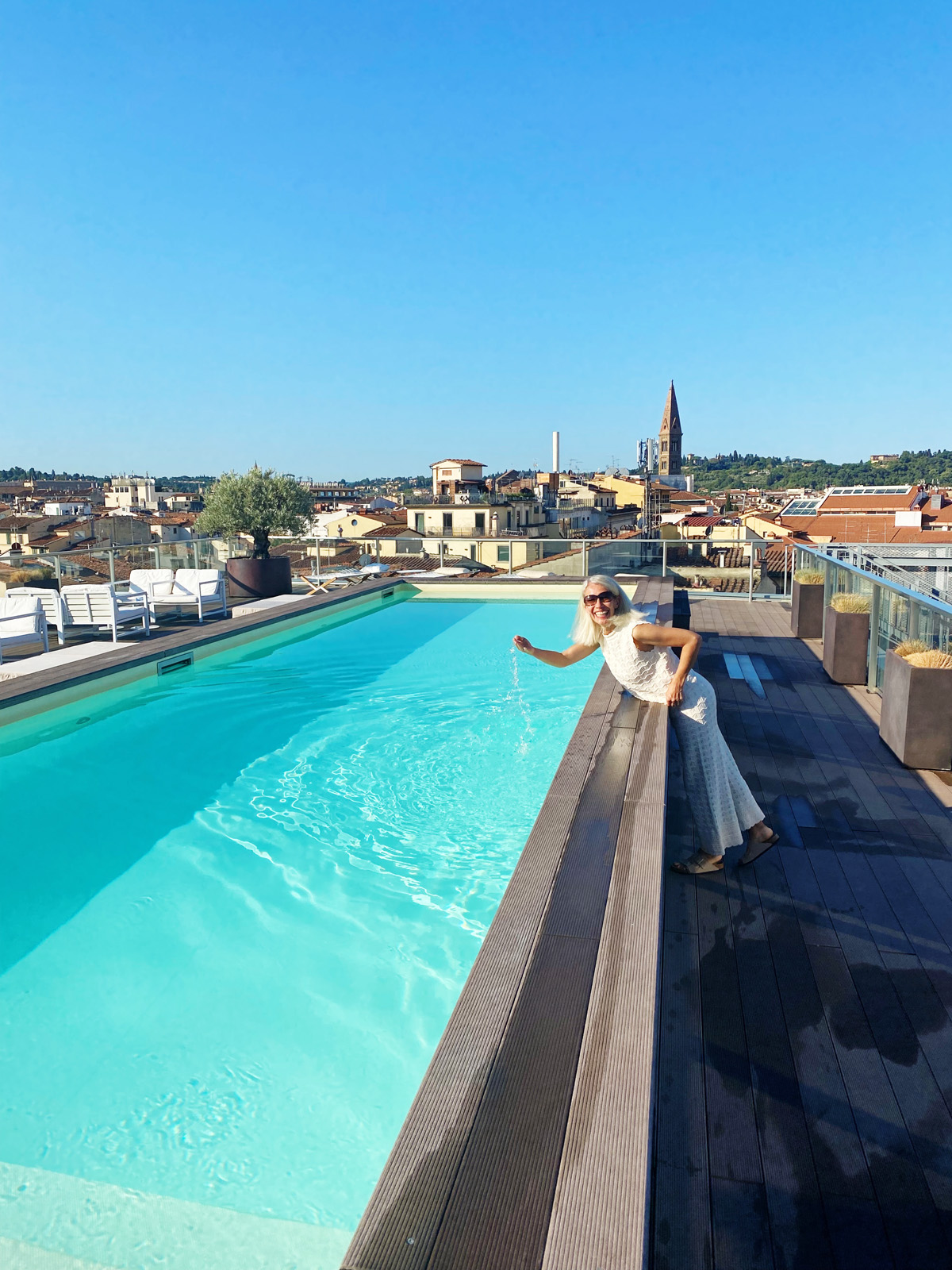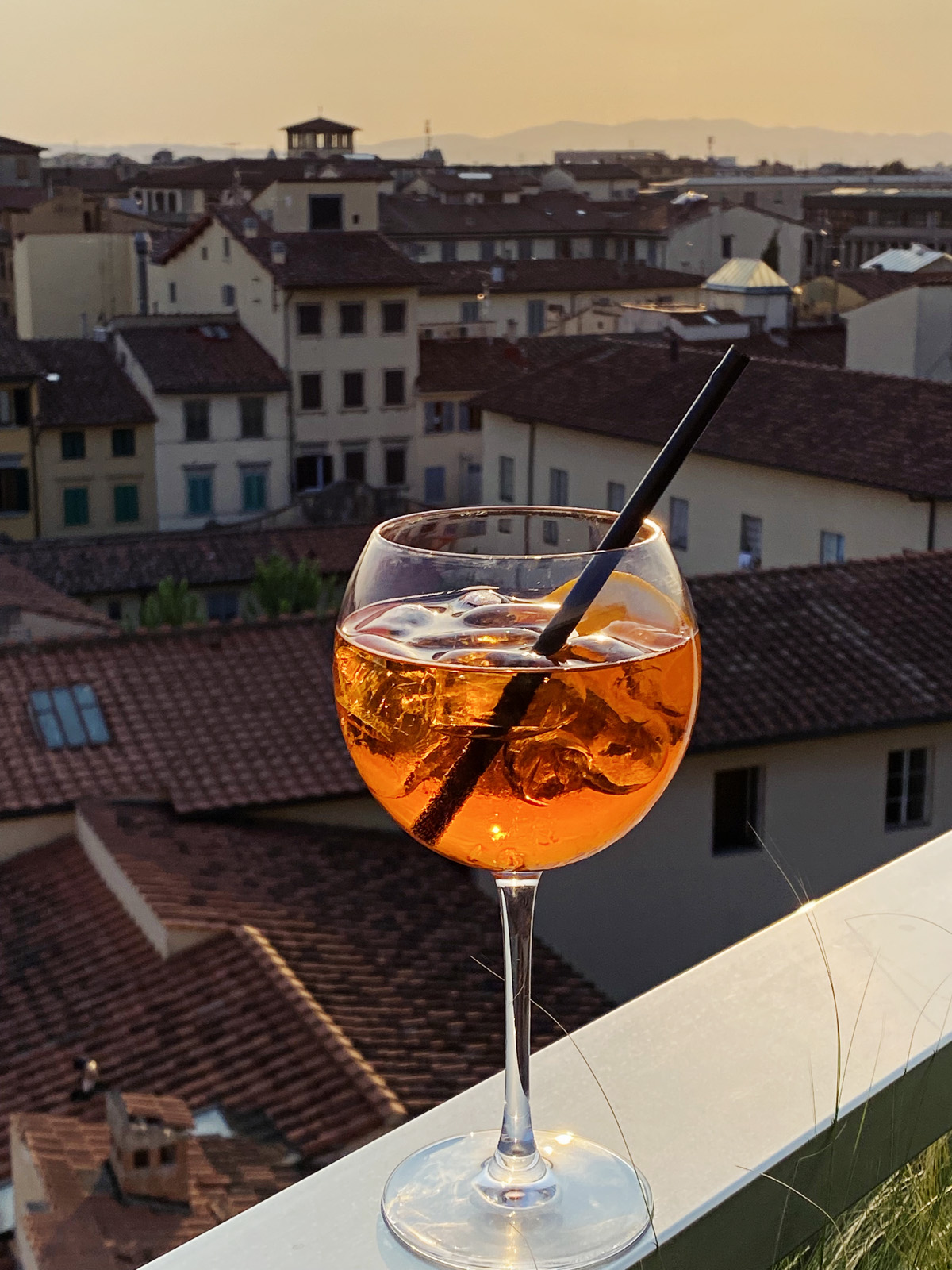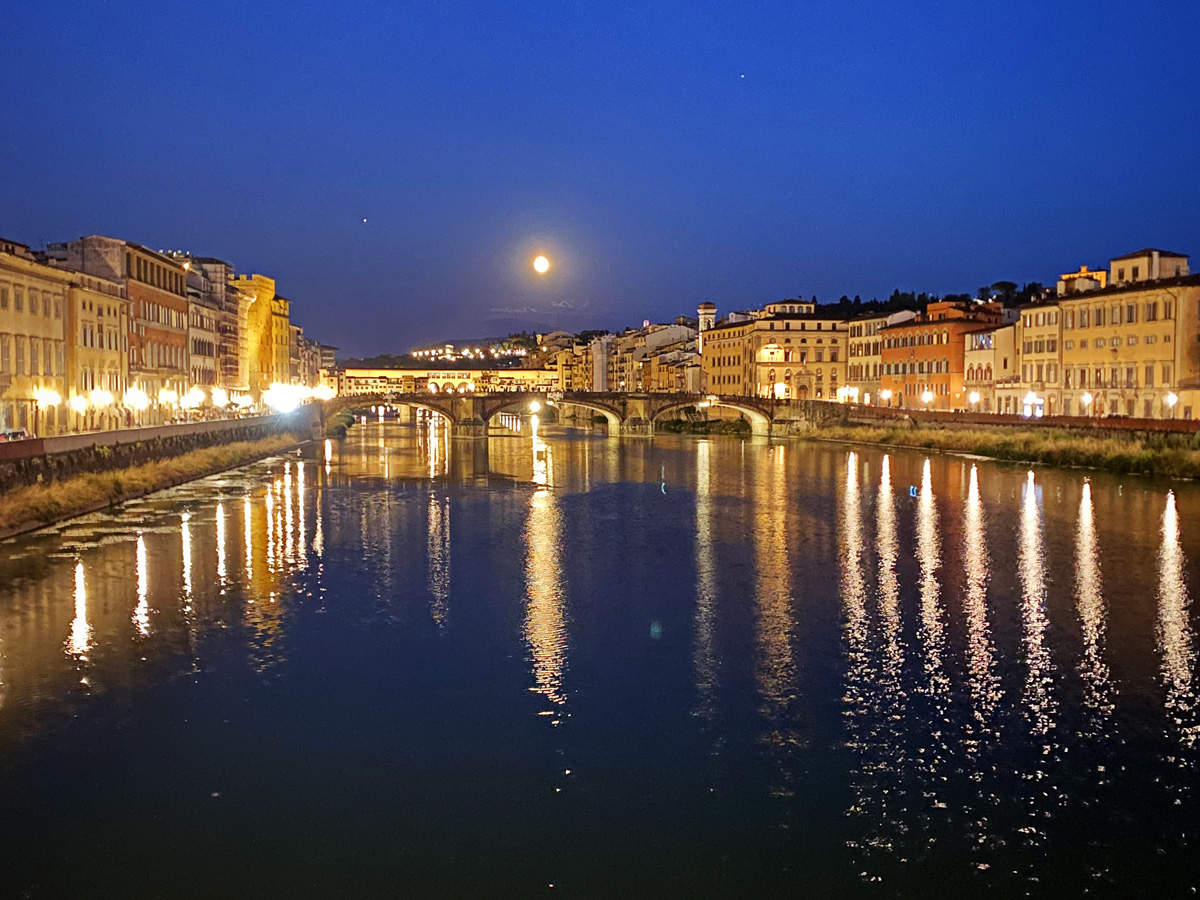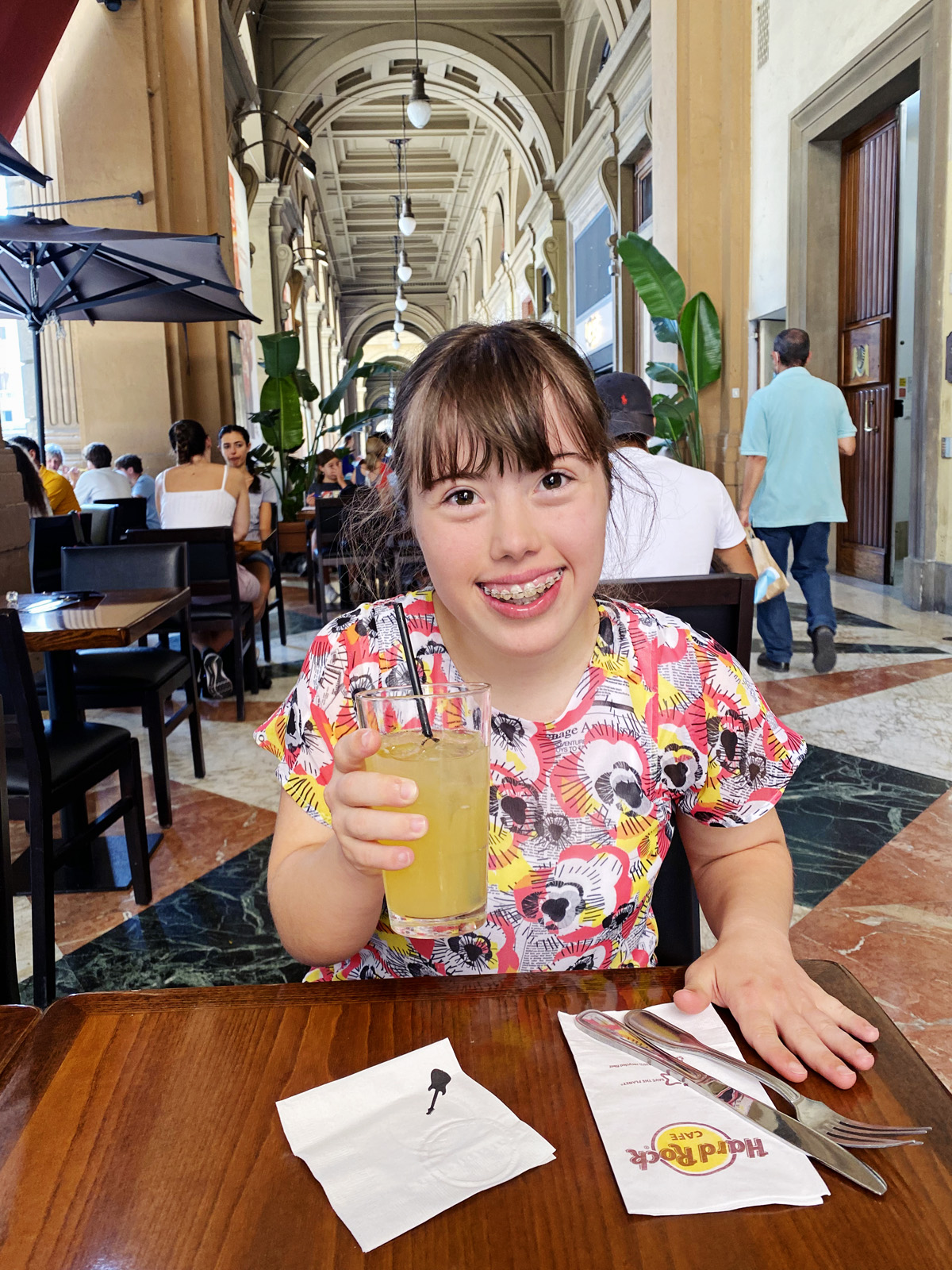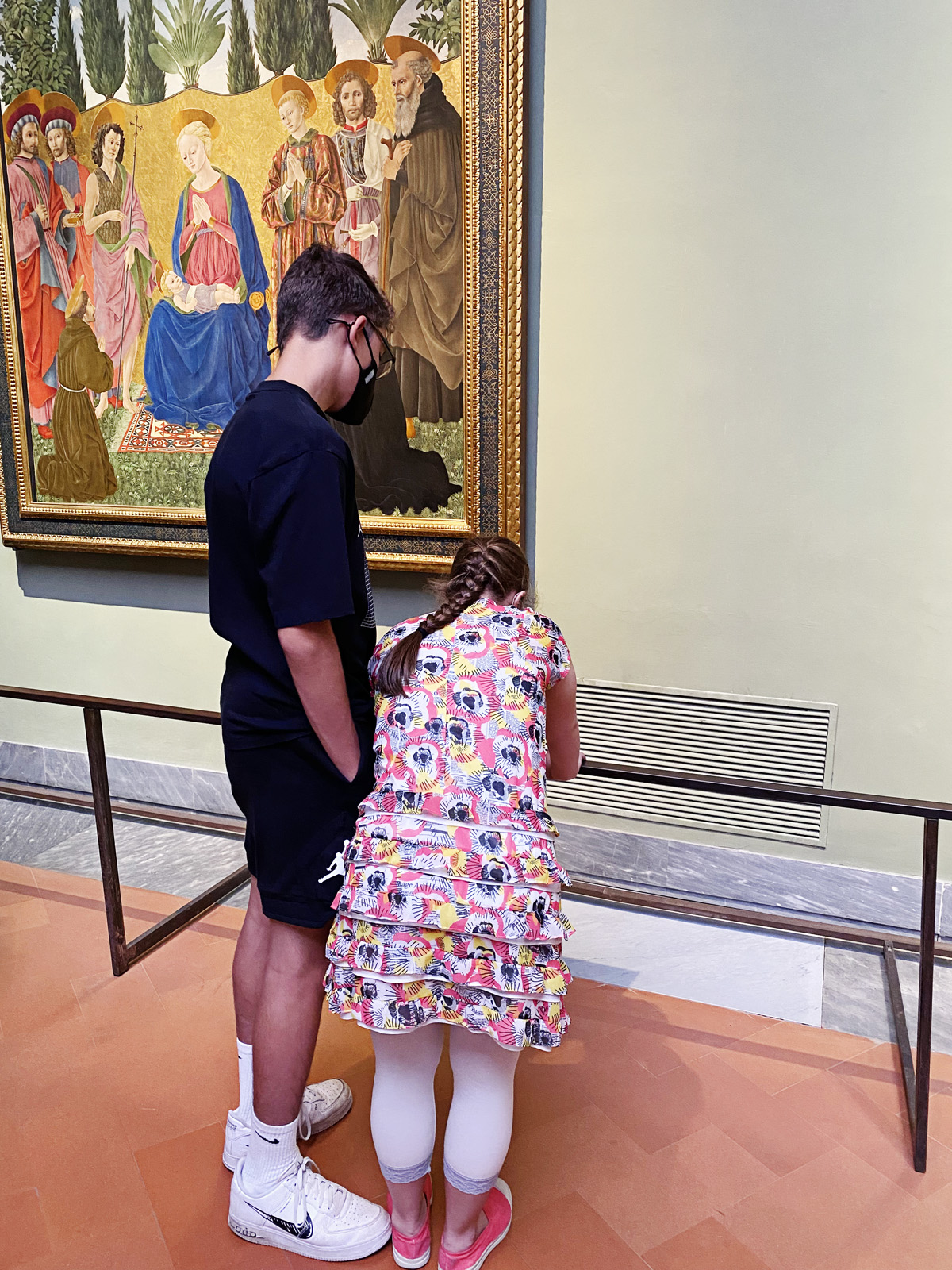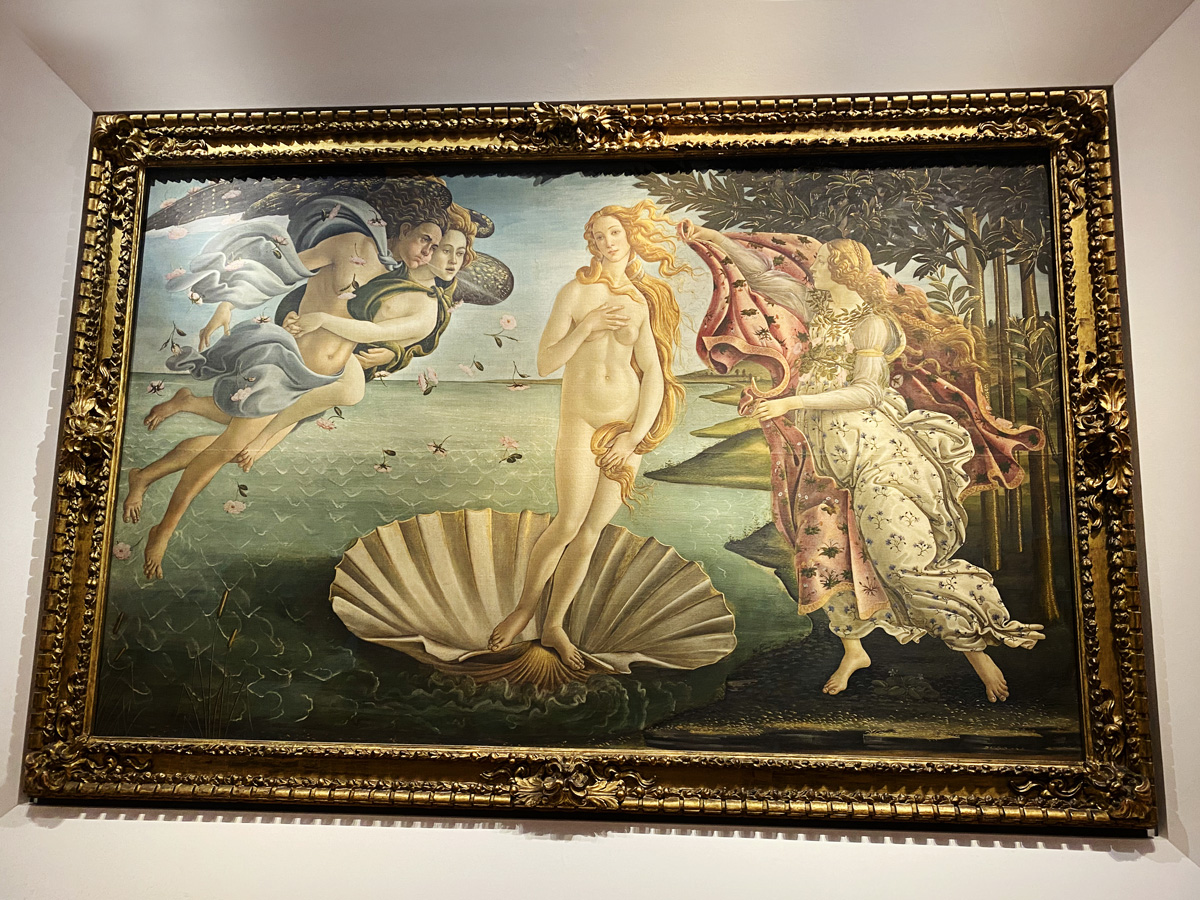 Before Florence I had no idea my kids are that interested in art. 😉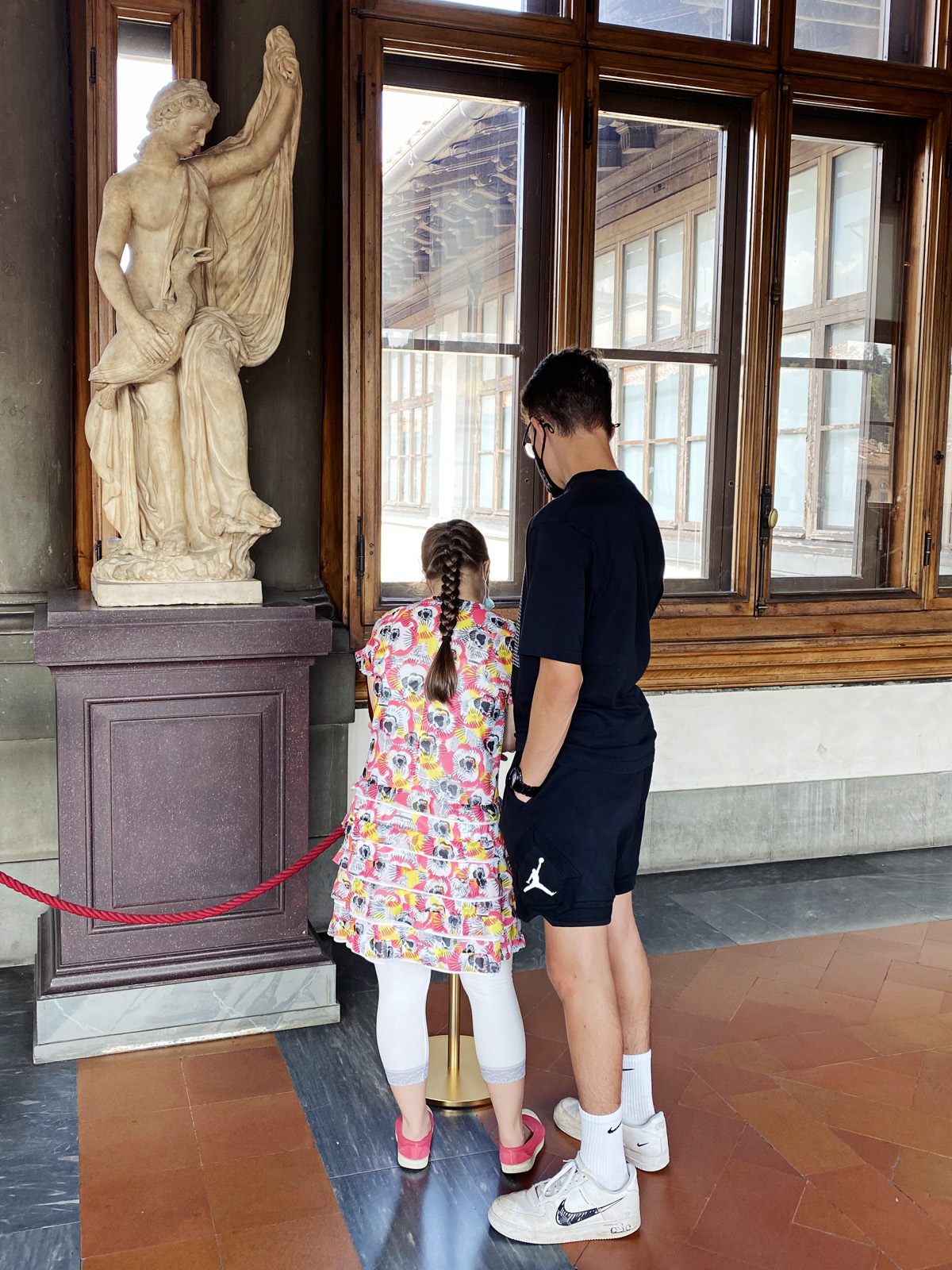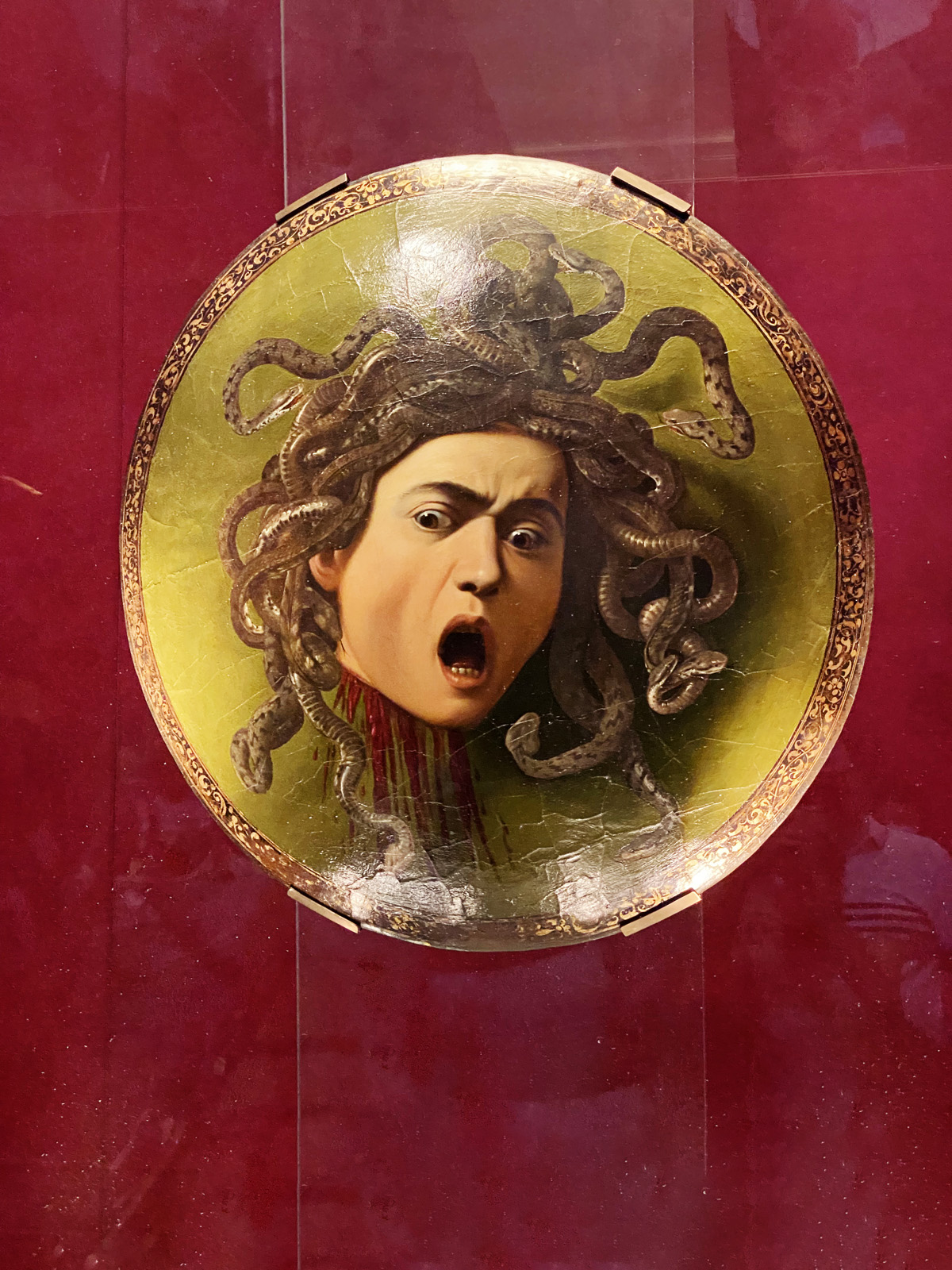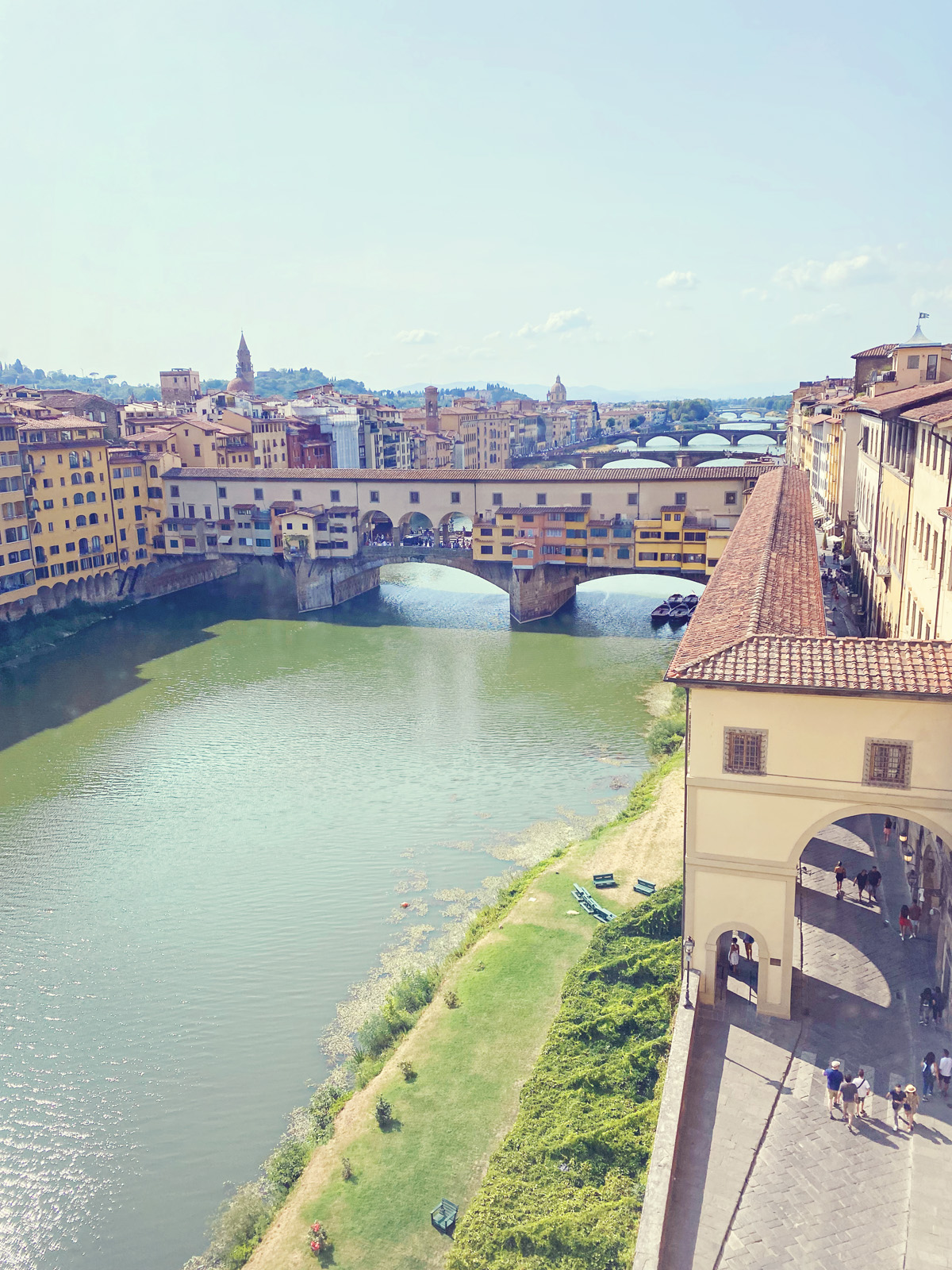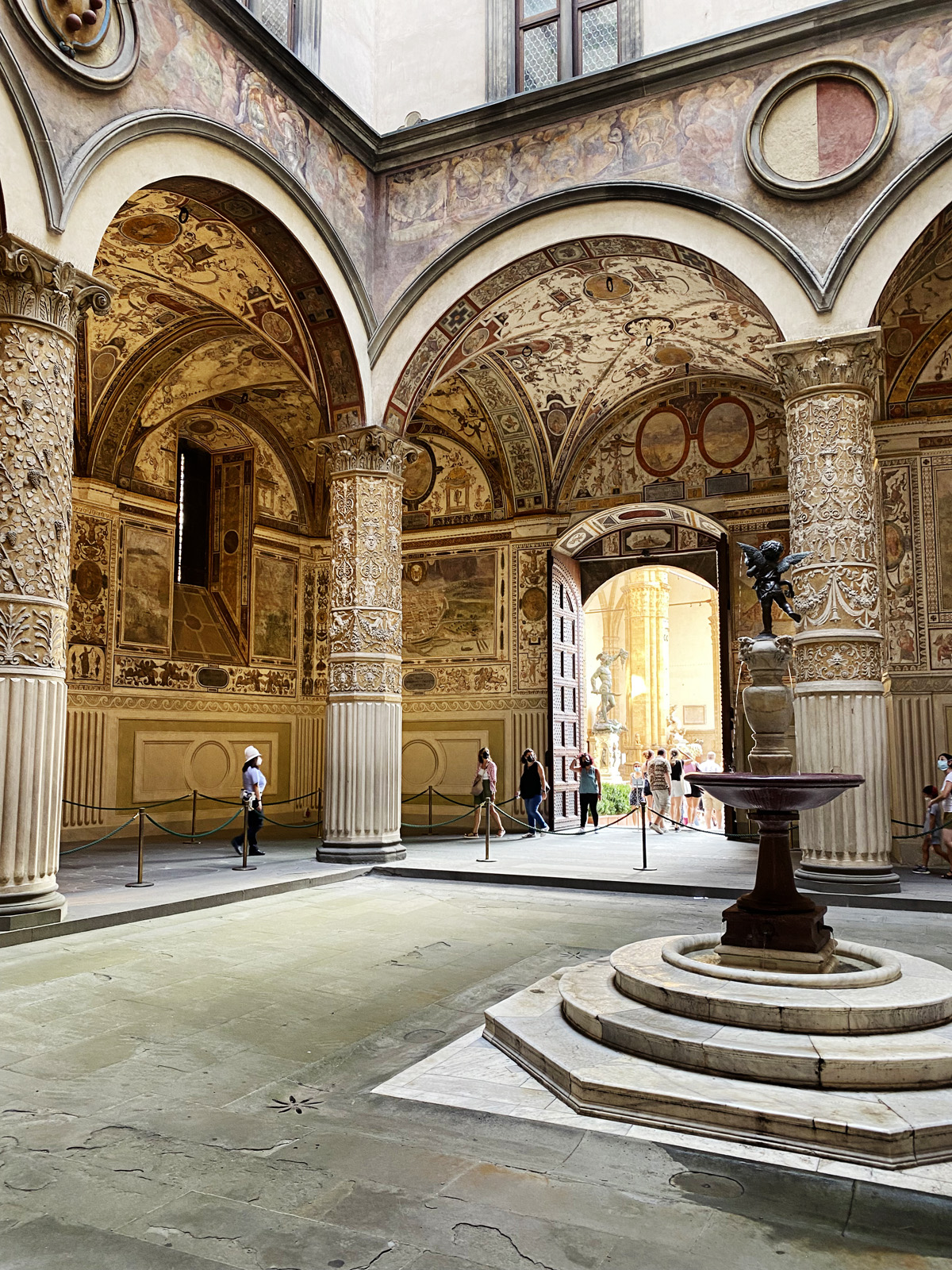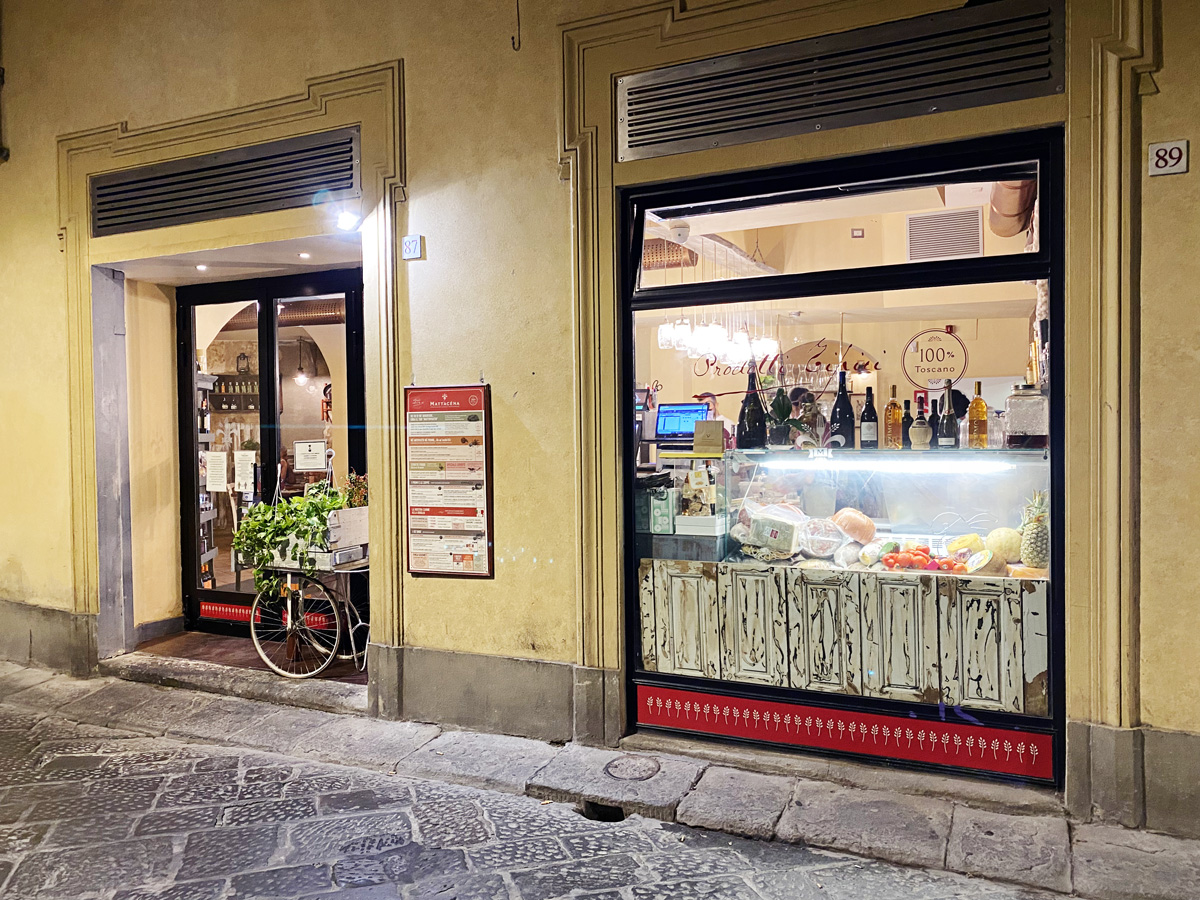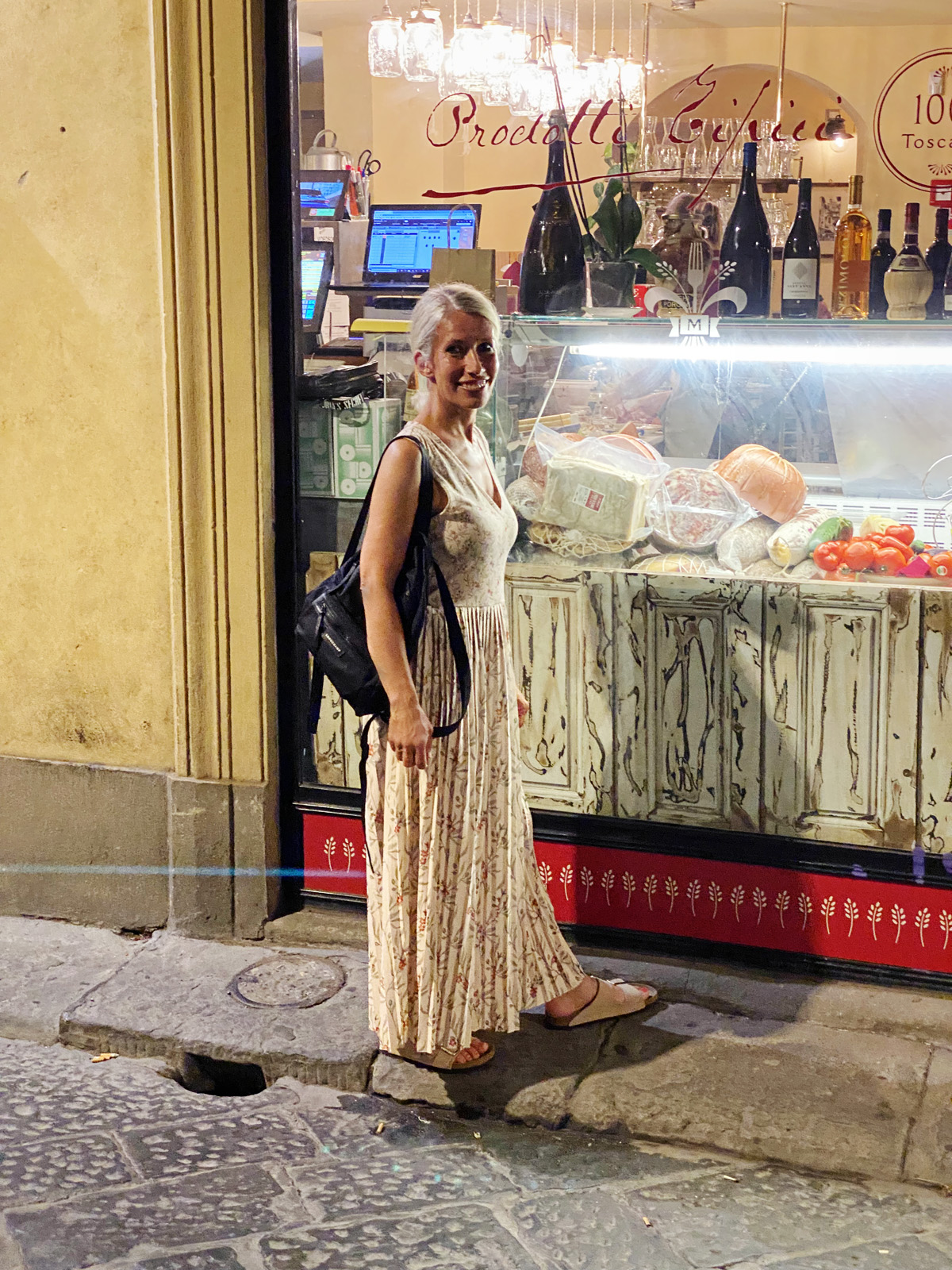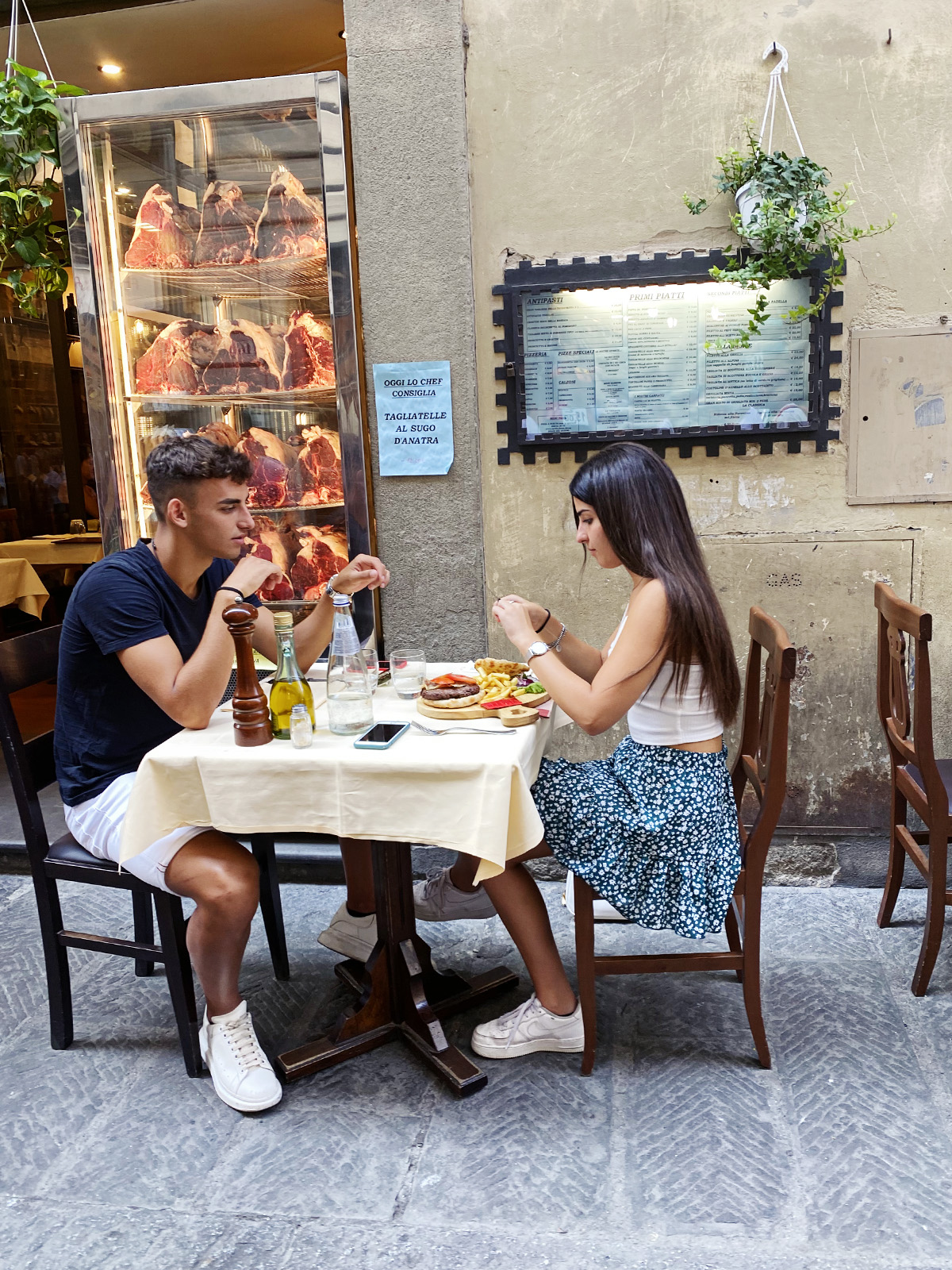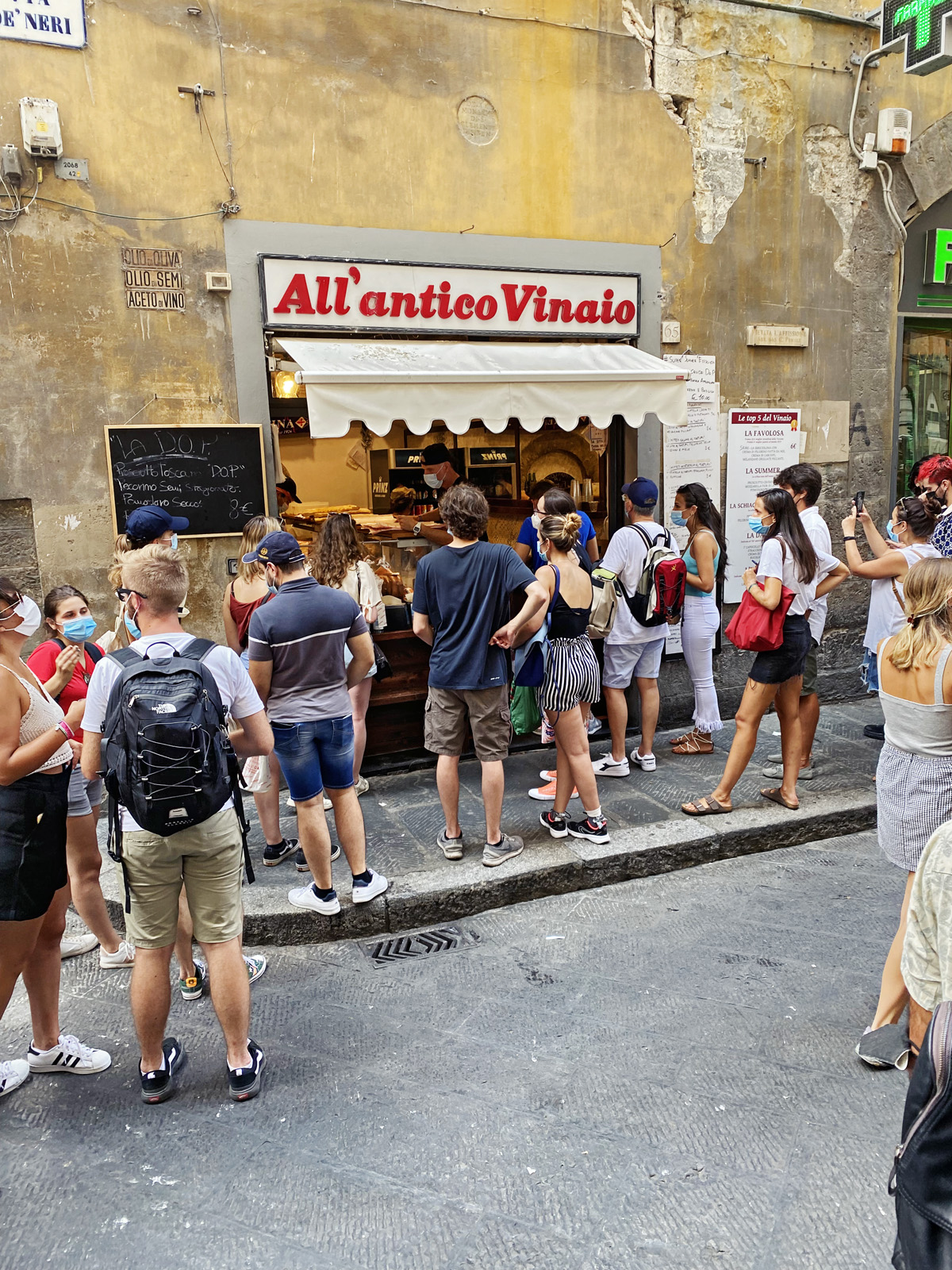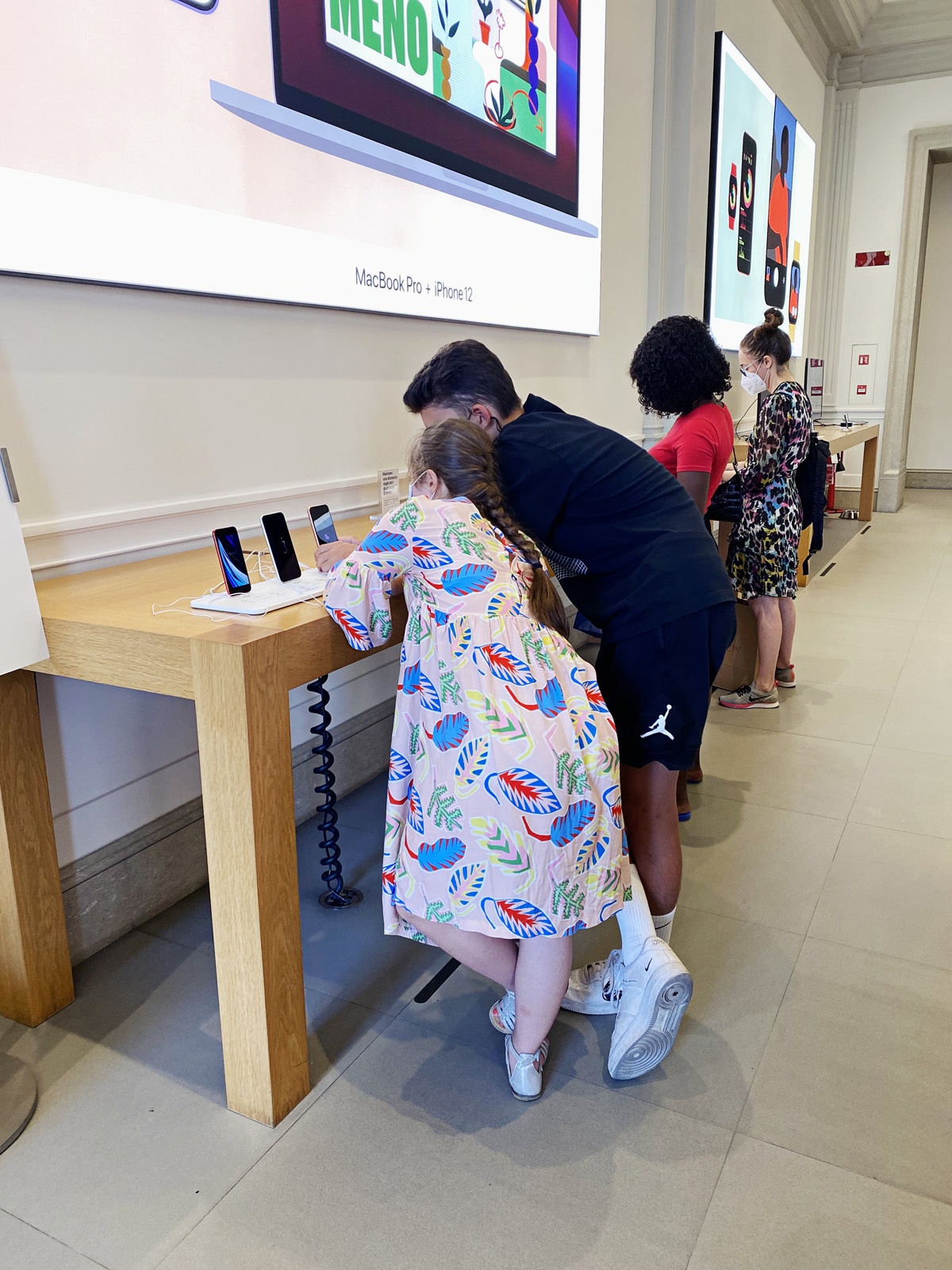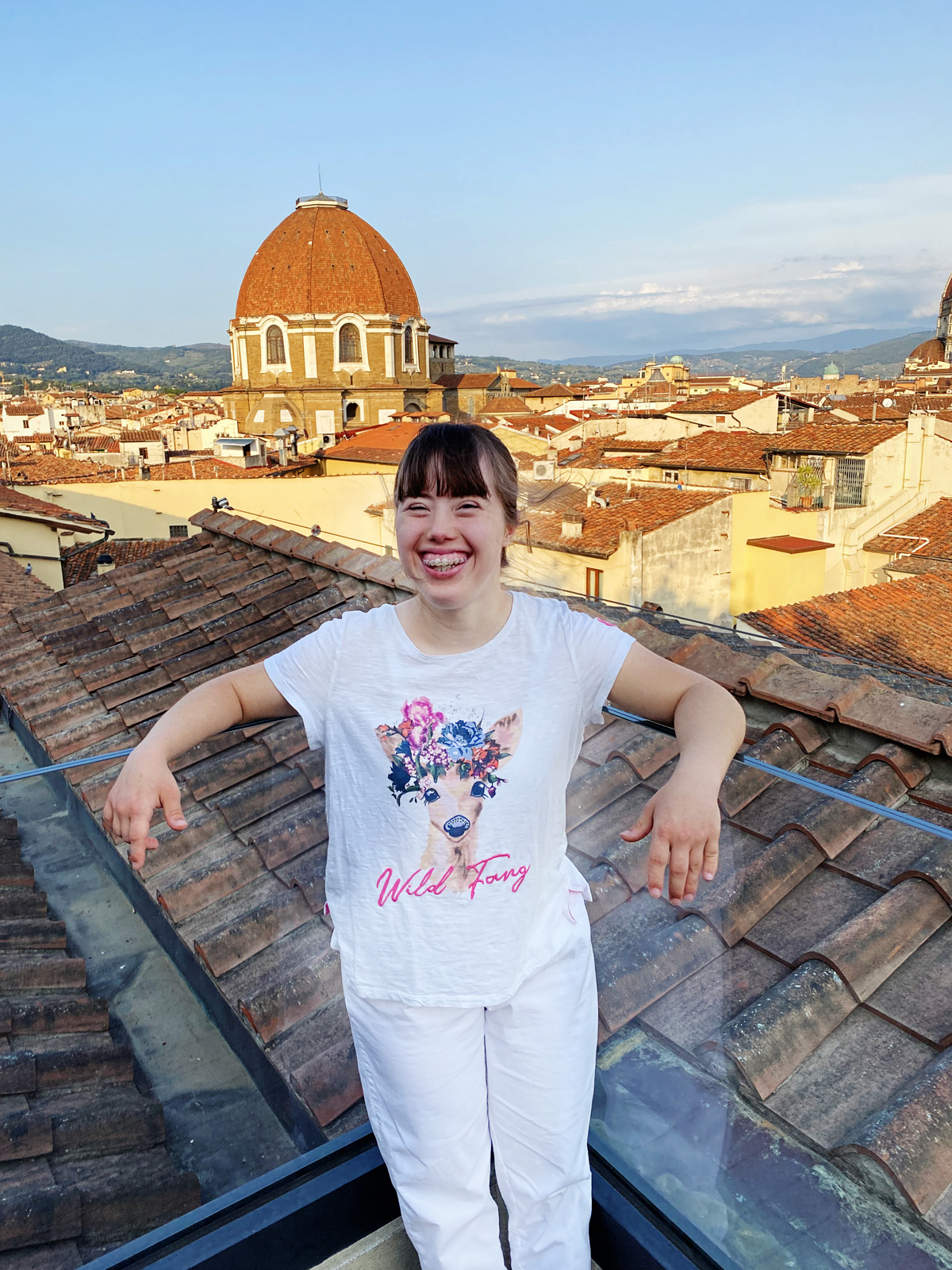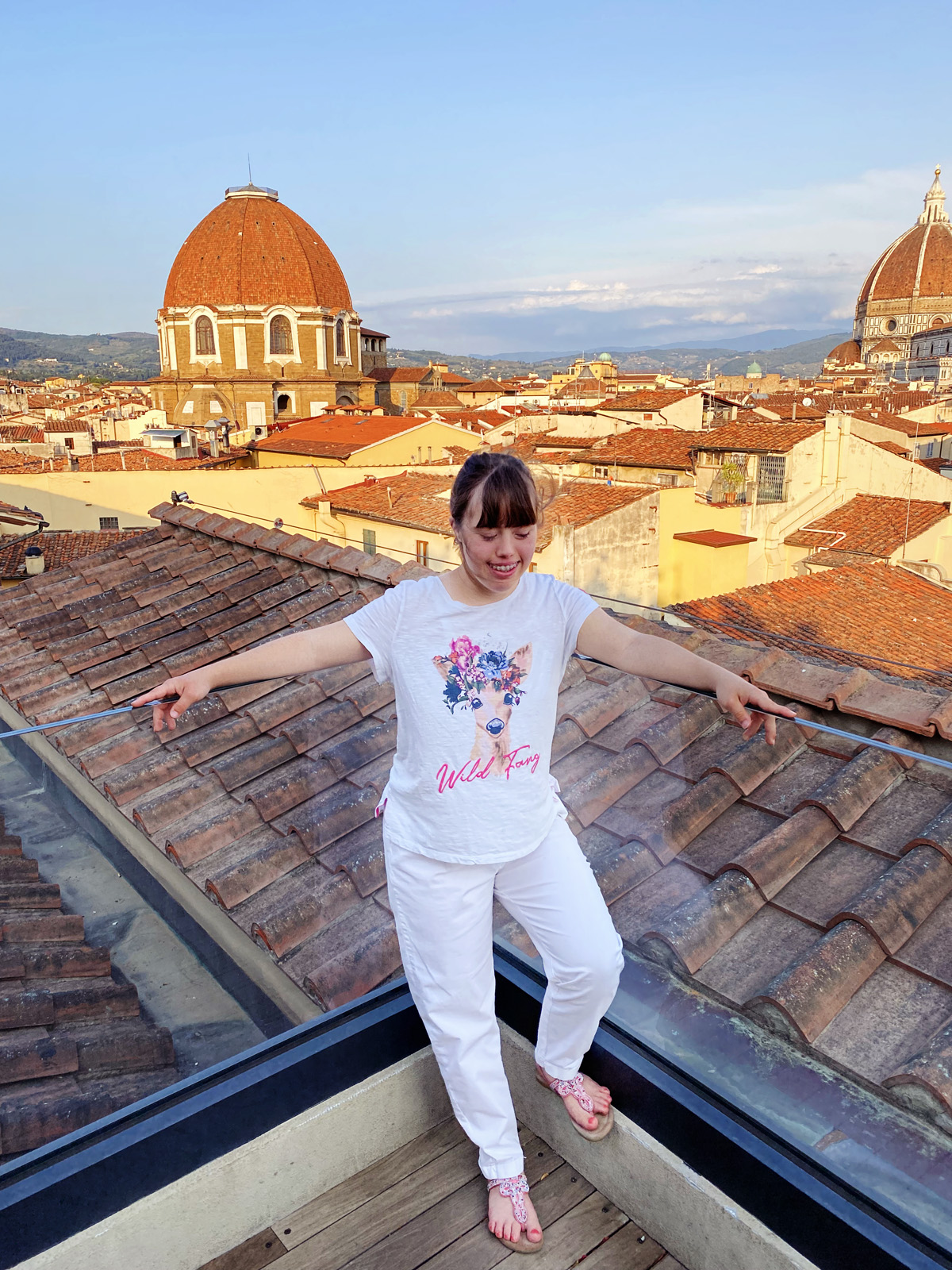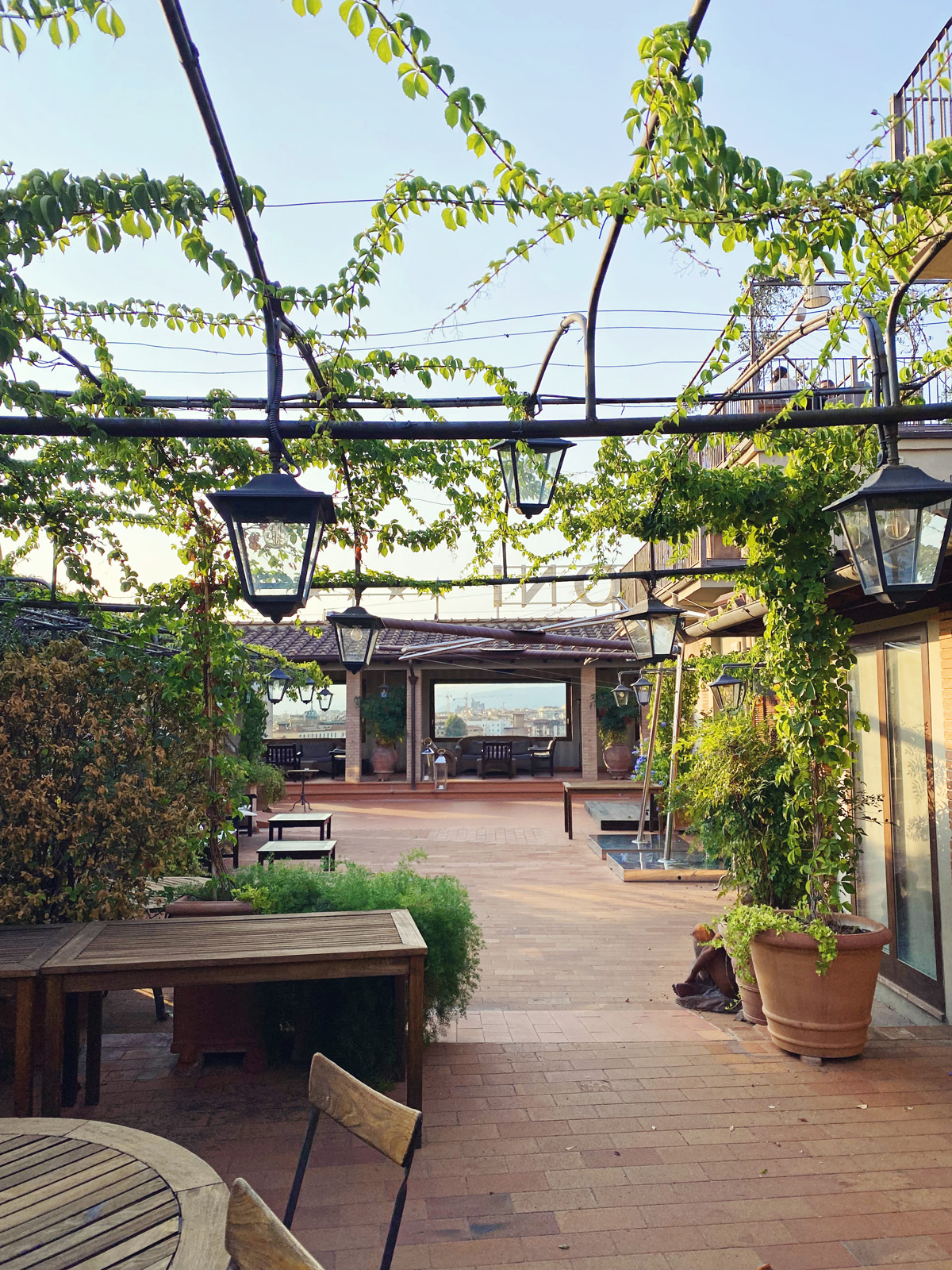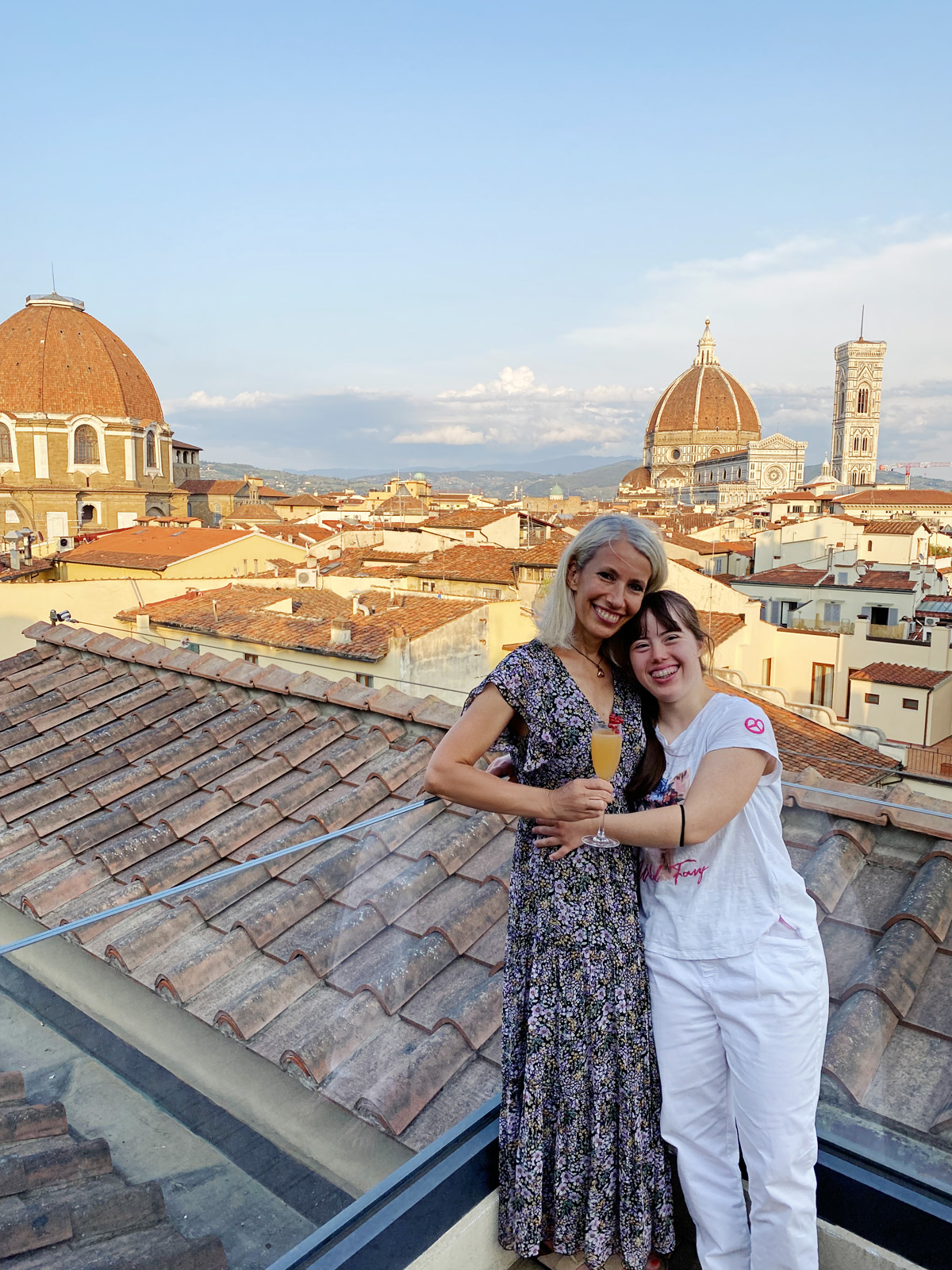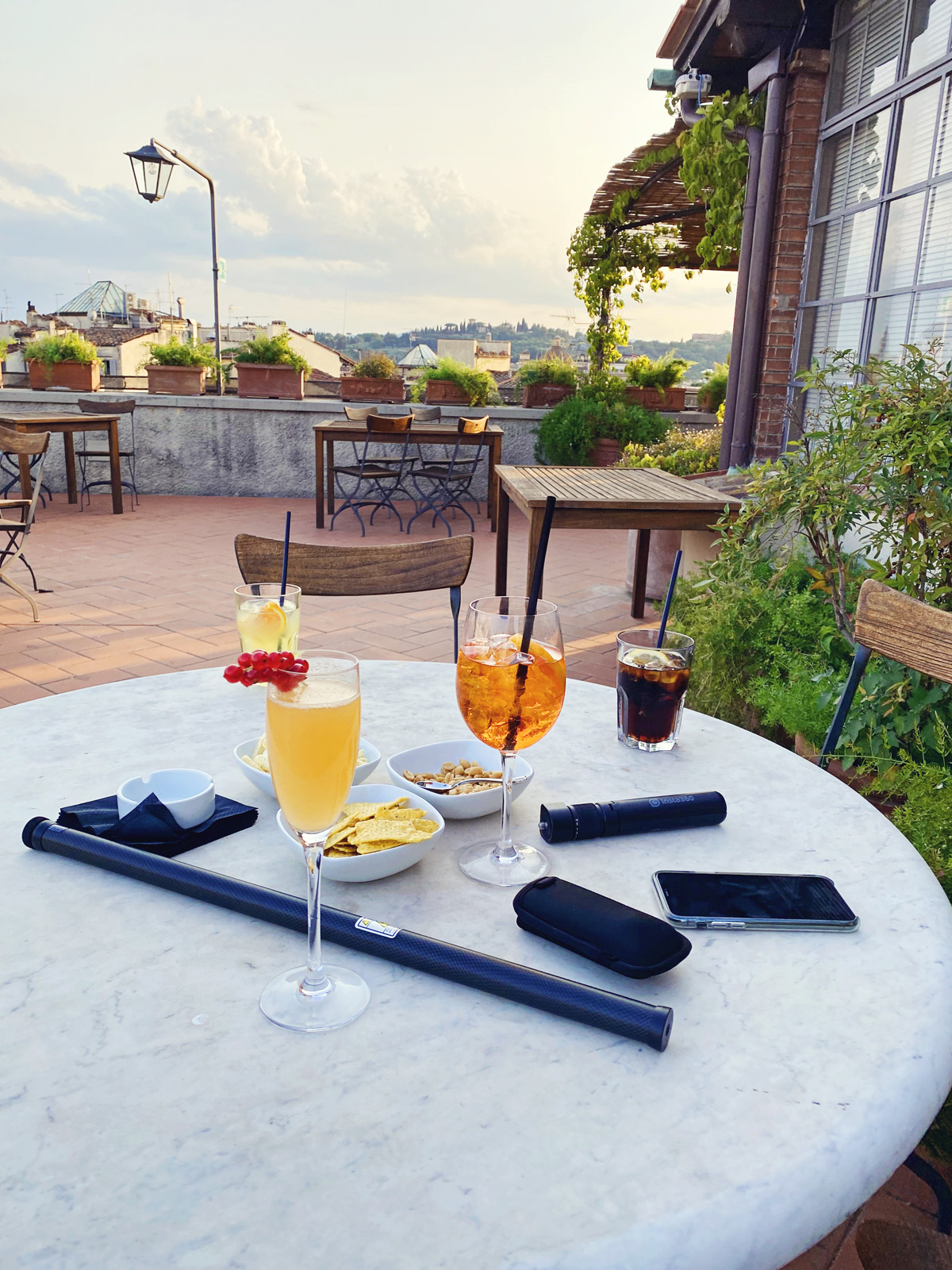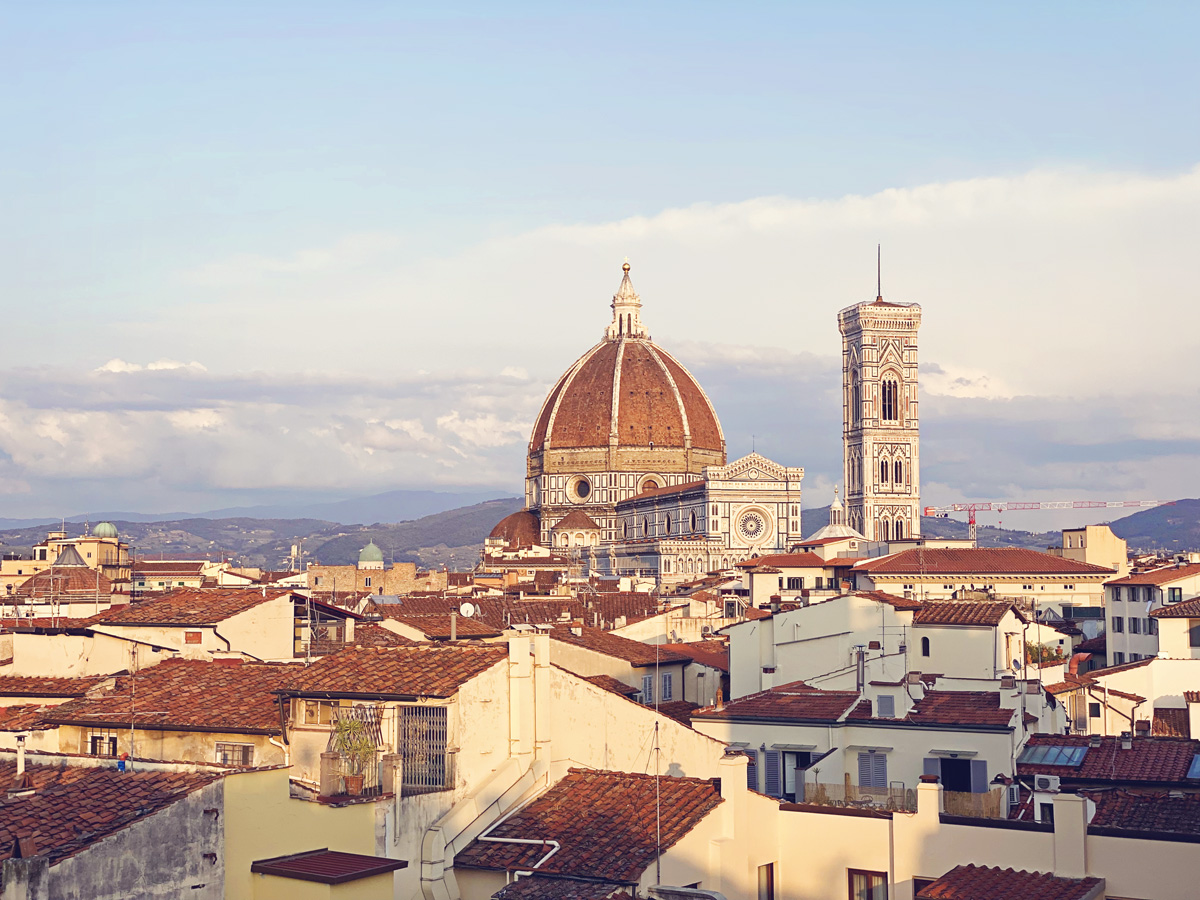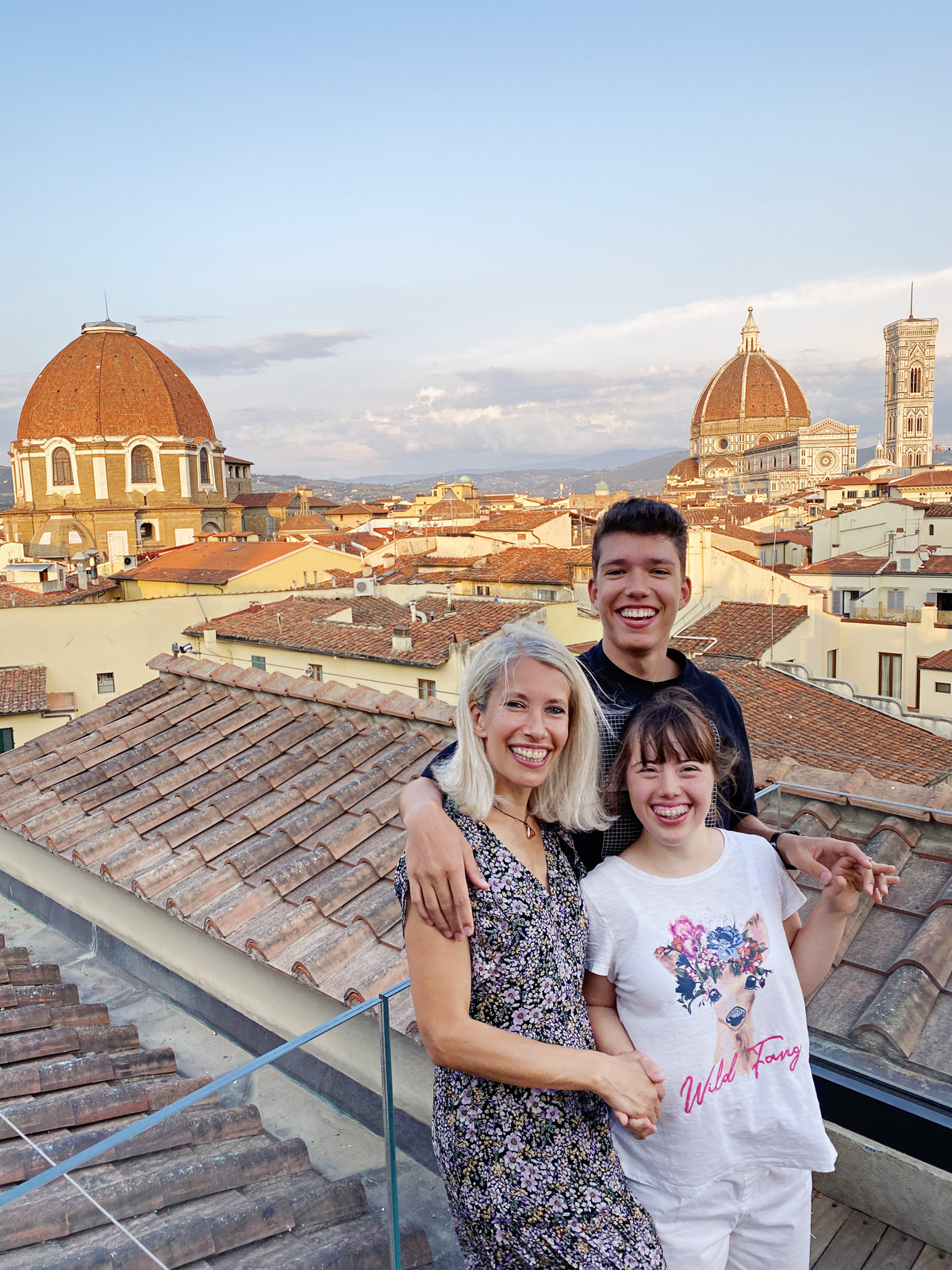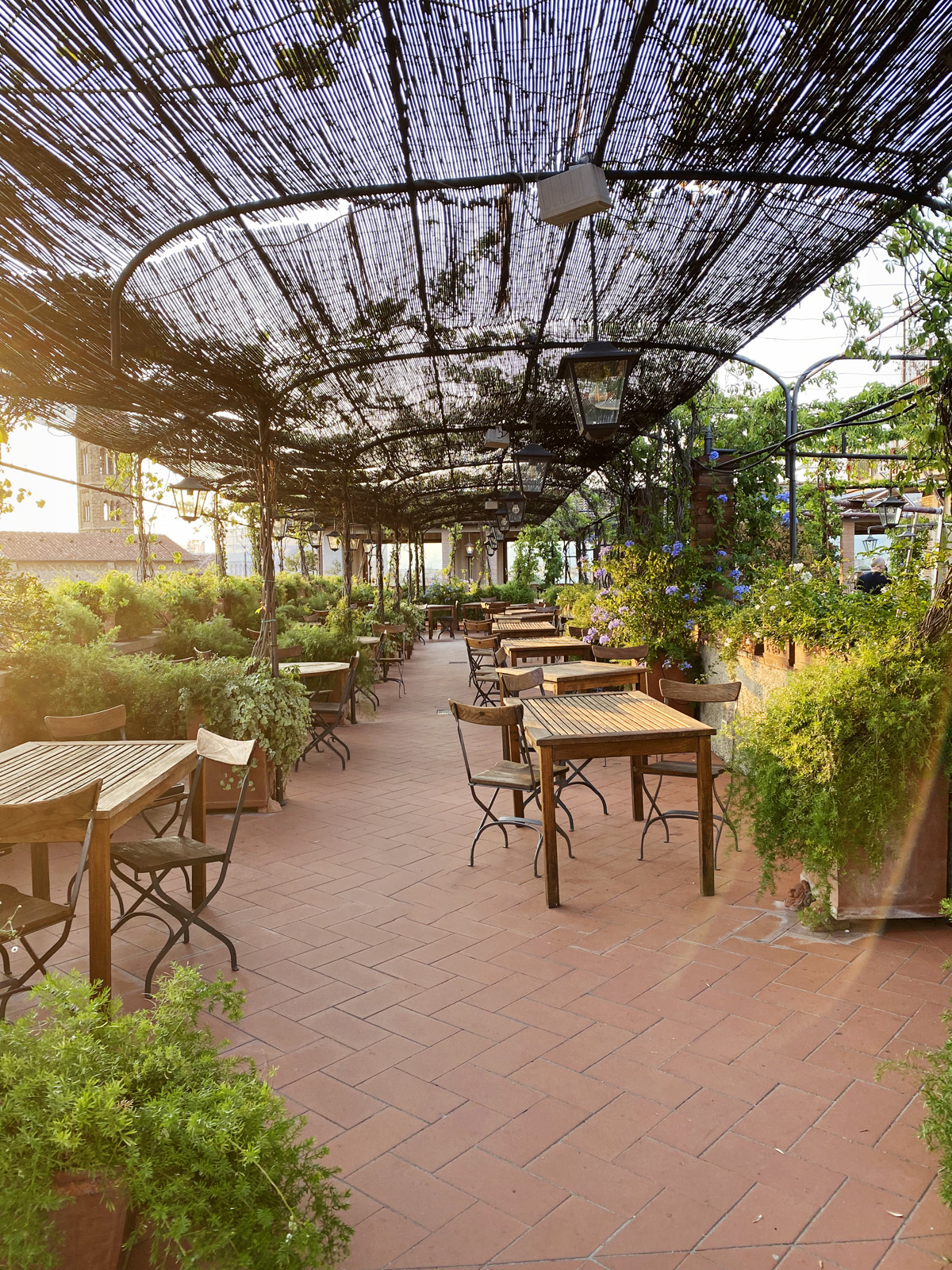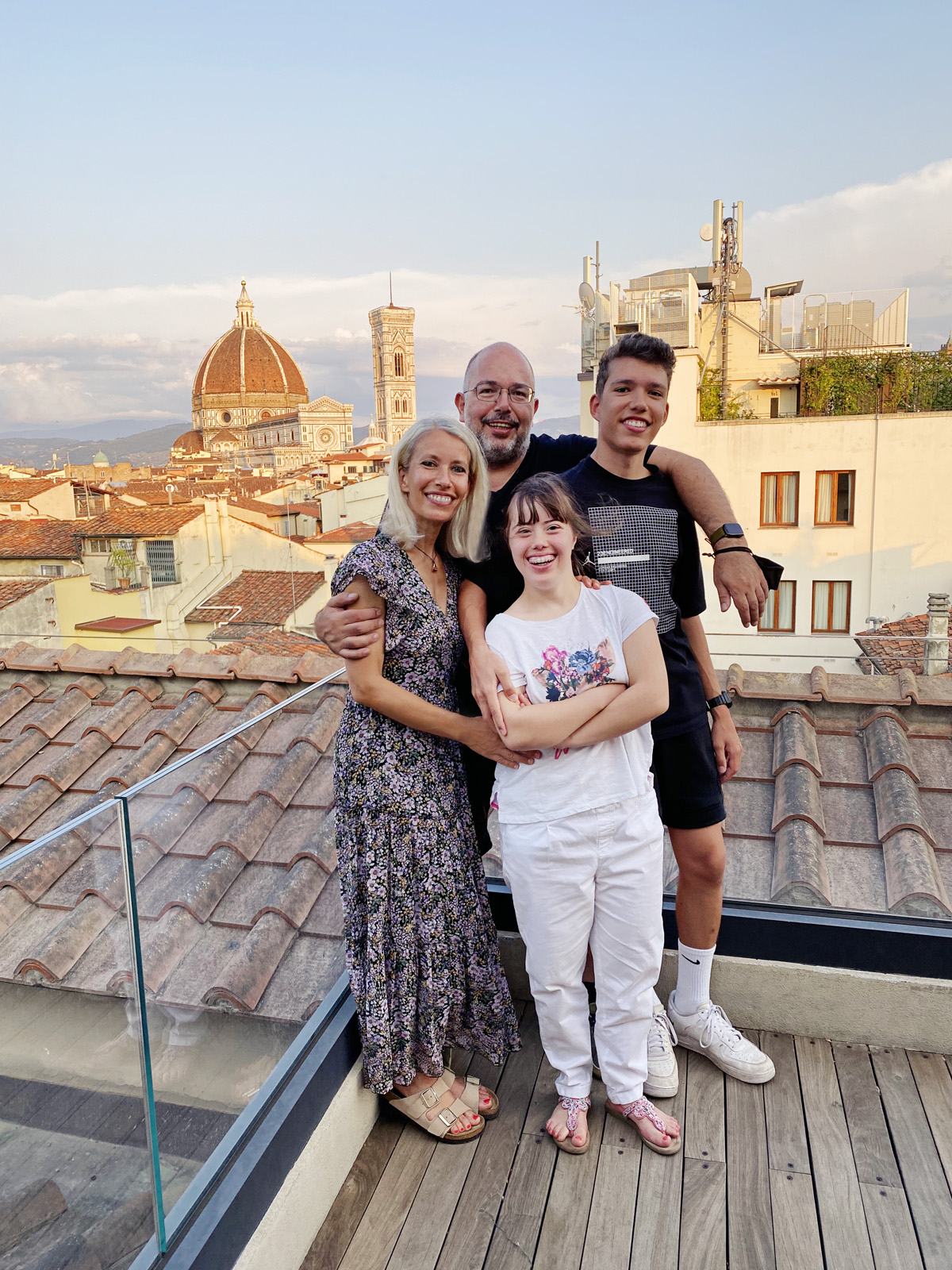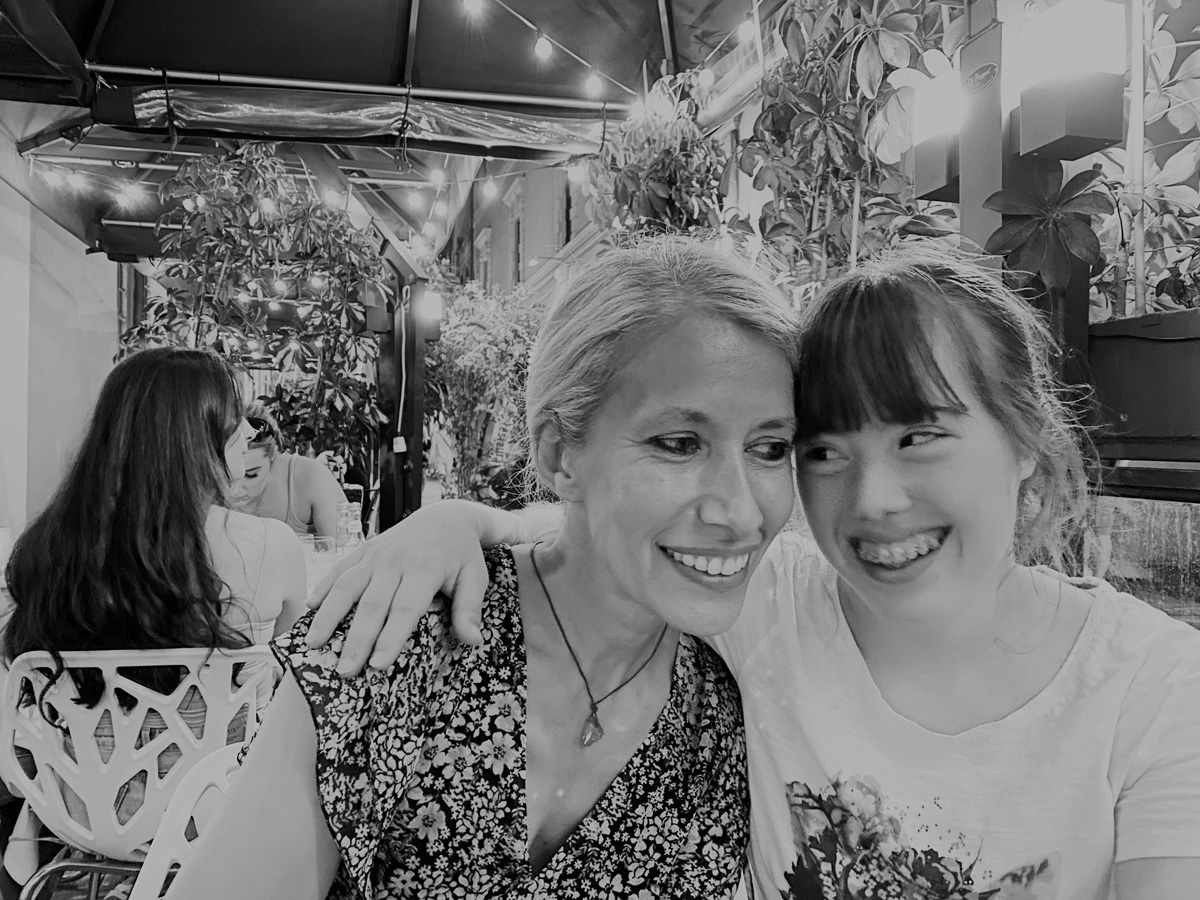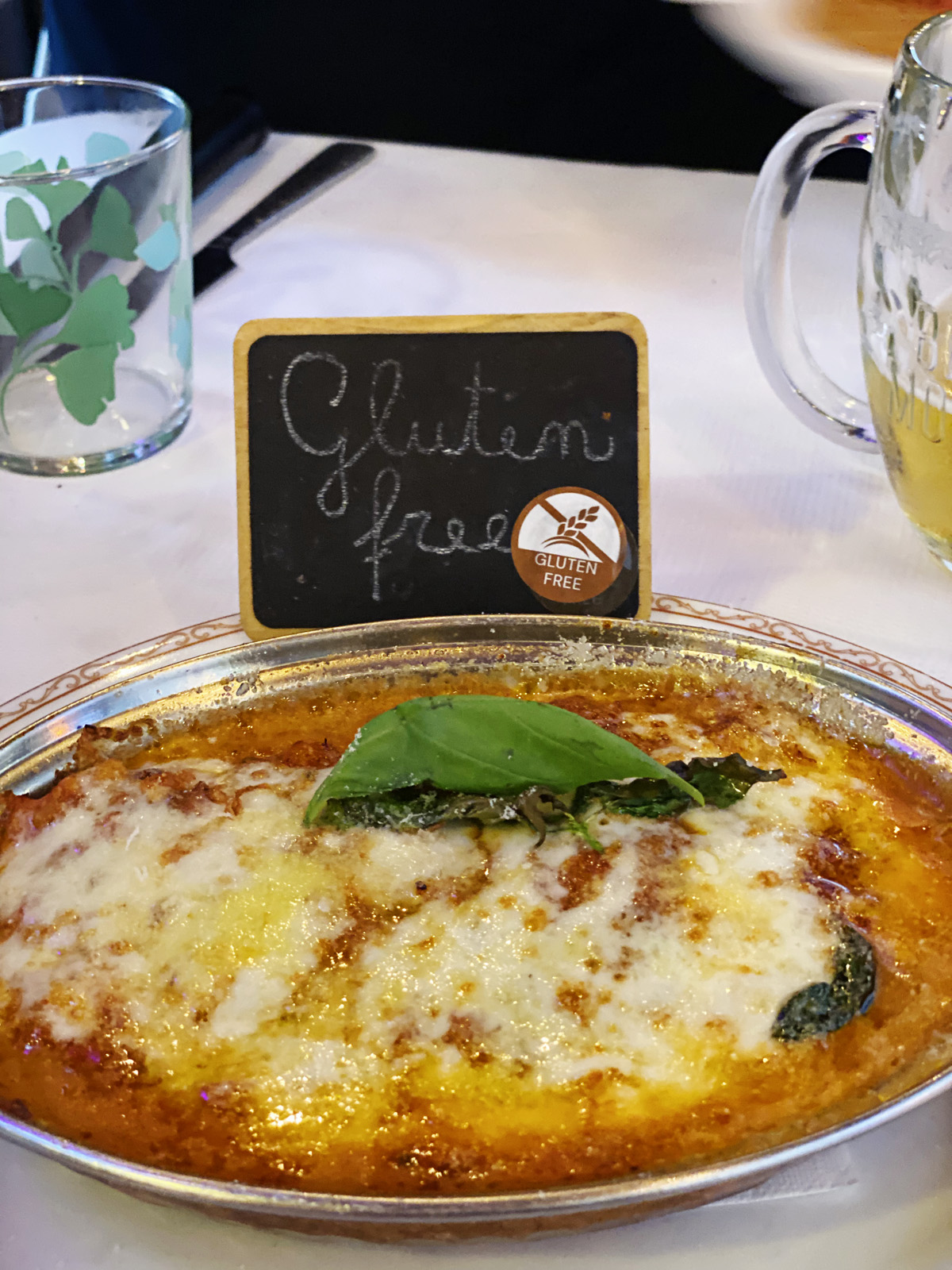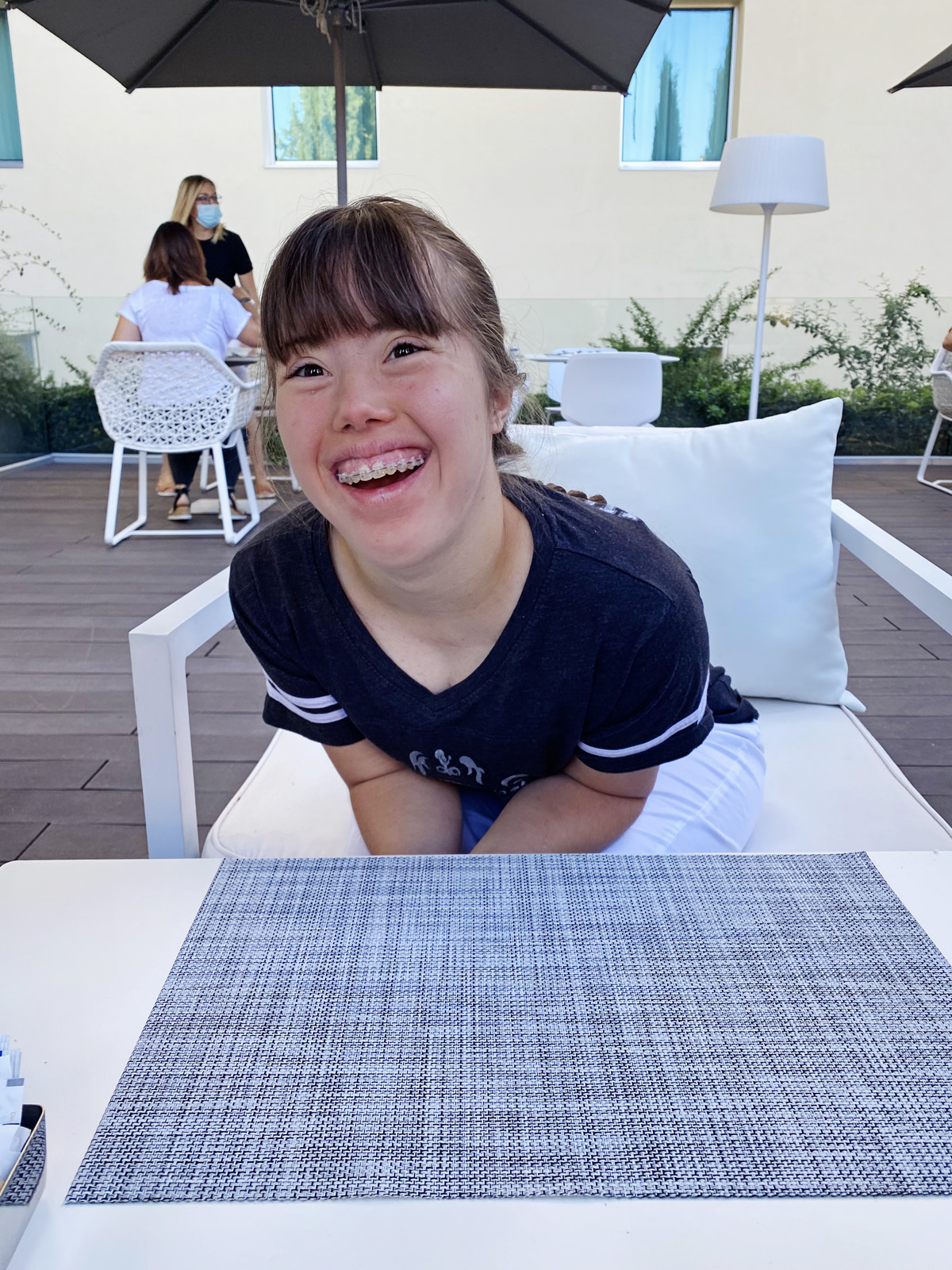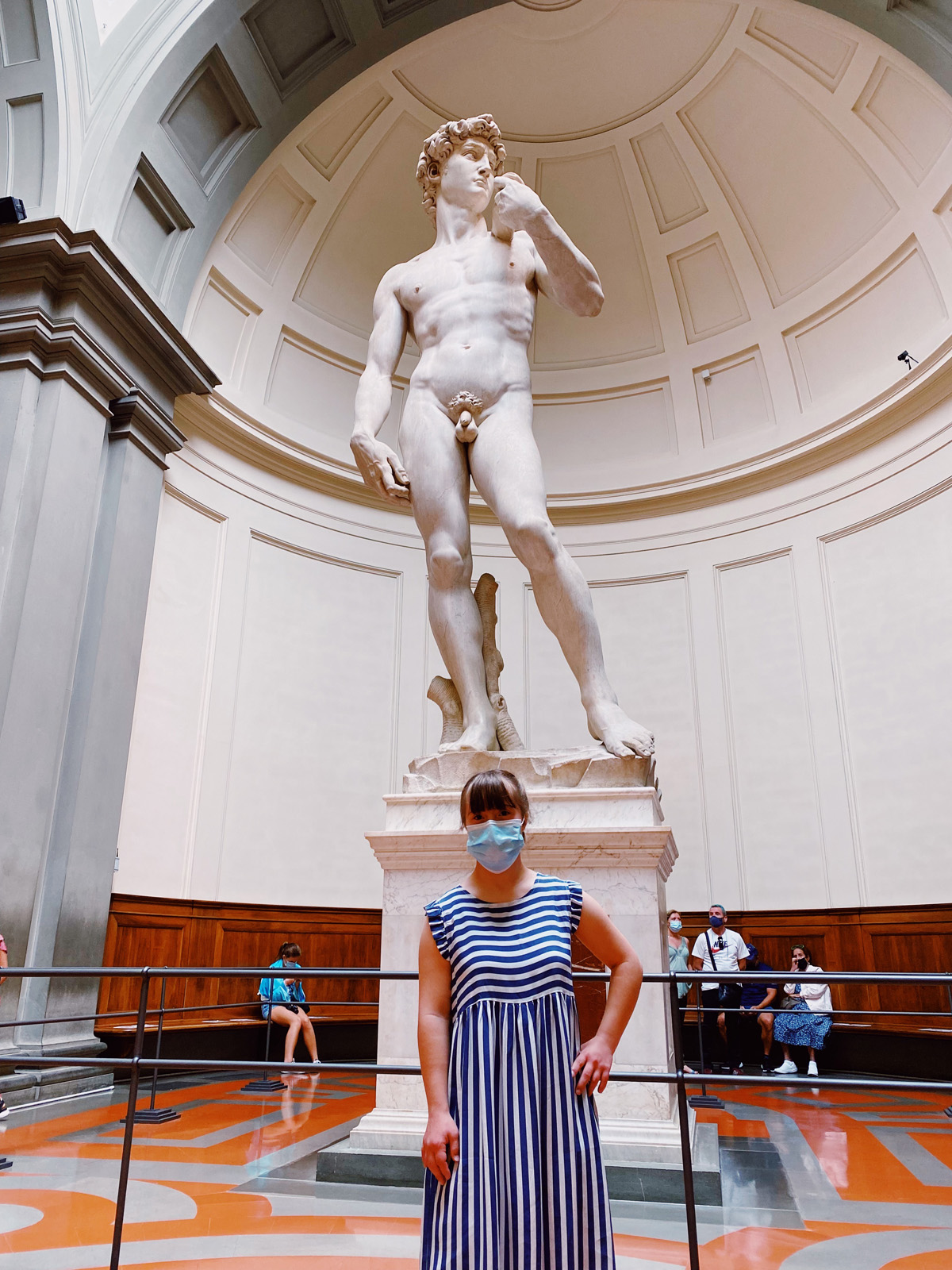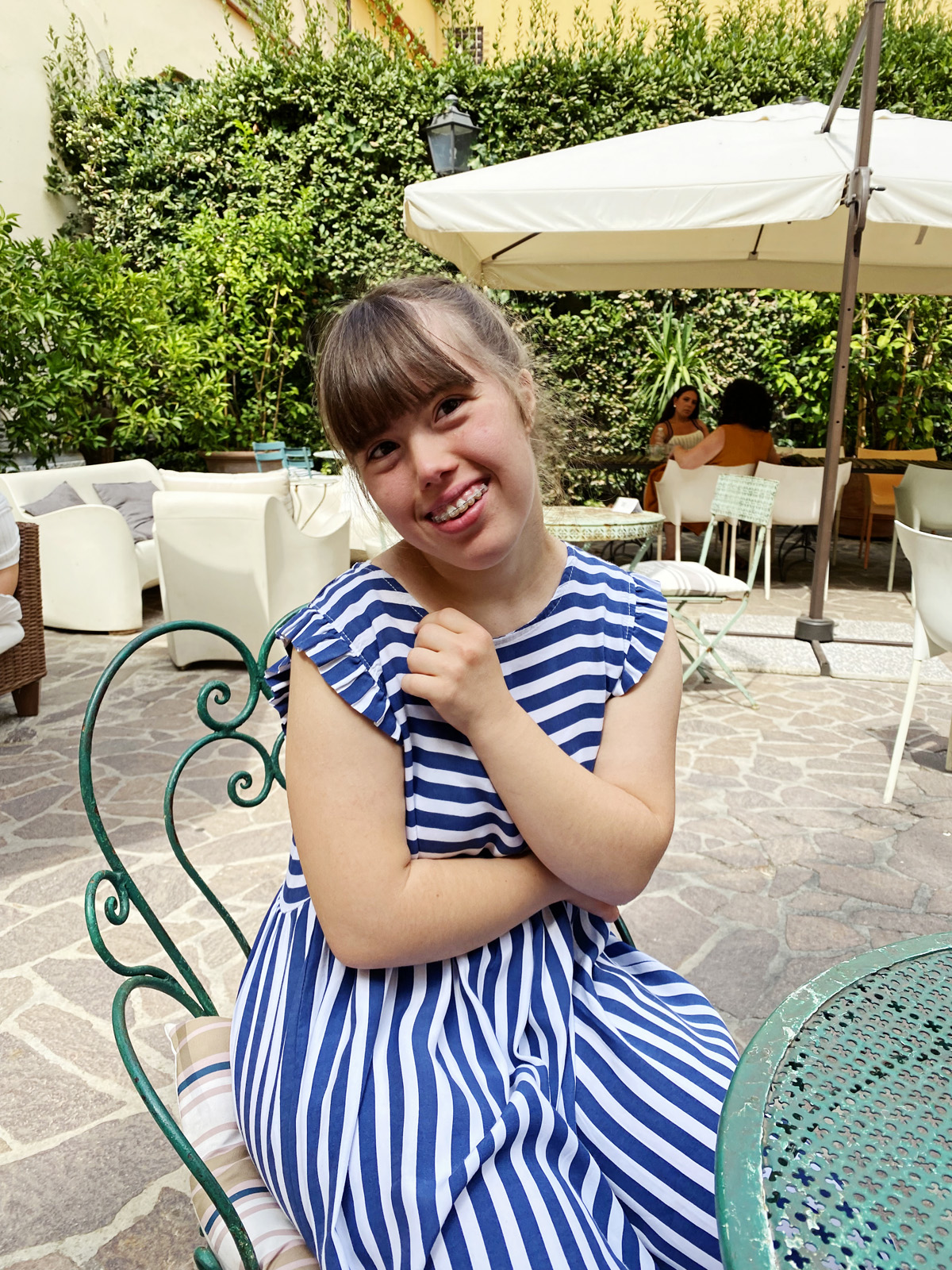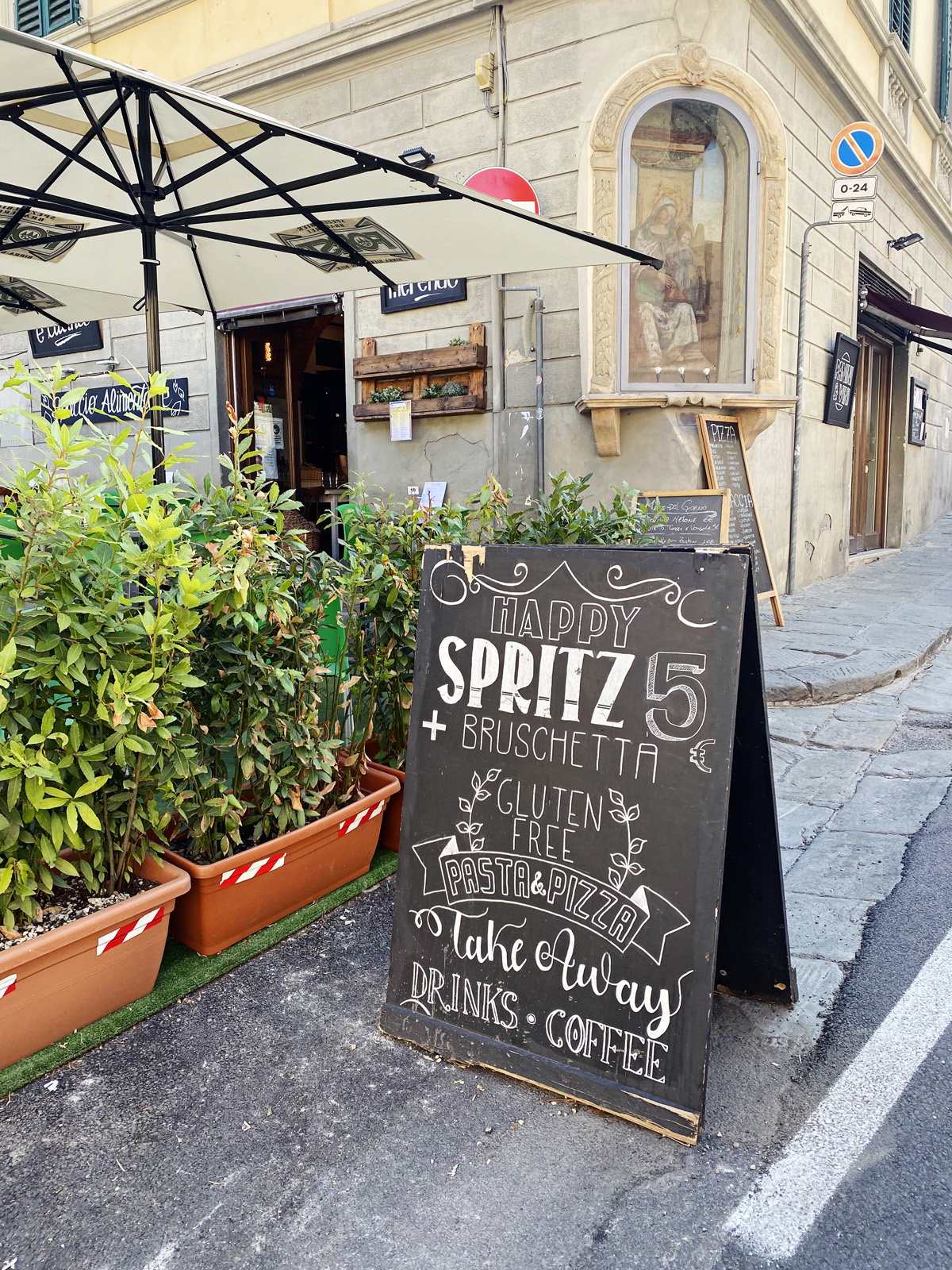 I have been to Florence several times before, but every time I fall newly in love with this city. Walking among all the art and architecture and the sheer scale of the churches and statues trying to comprehend the size and grandeur kinda feels like being Alice in Wonderland.