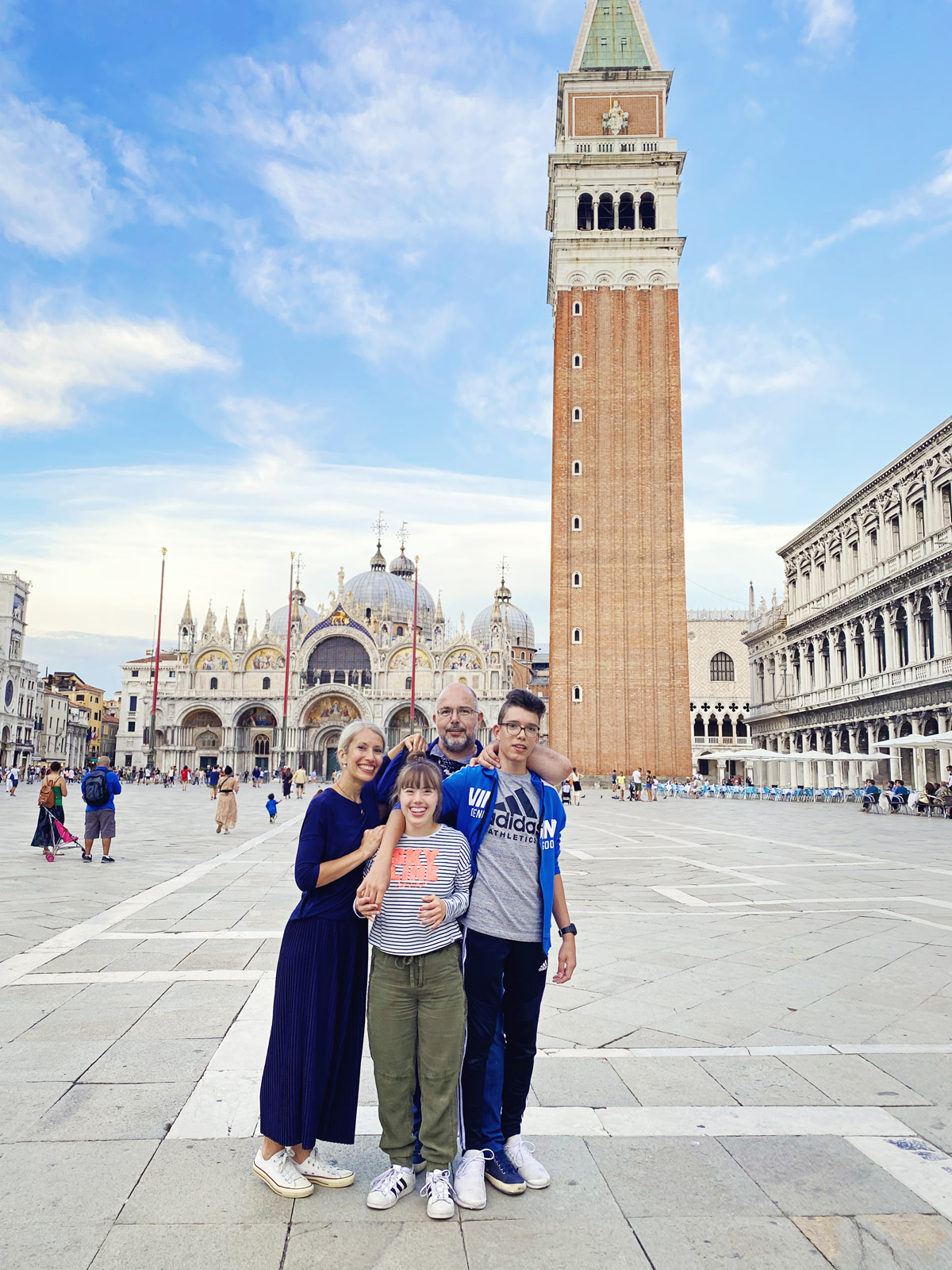 13 Sep

5 THINGS WE LOVED IN VENICE

After a quite relaxing week at the Adriatic coast, we were up to a little cultural adventure and spent our second week in one of the most beautiful and iconic places in this world: the floating city of Venice. Although it's probably also the most touristy place in the world, to me it's just completely magic. To list just five things we loved in Venice is a pure understatement, but I wanted to keep it simple. I could certainly fill a book with all things I loved in Venice. 
STAYING IN A HISTORIC OLD PALAZZO
There is an old saying "There is good in every evil" which translates for this wild time and our trip: Venice was not overcrowded and a lot of hotels were very reasonably priced. So we took our chances and booked our stay in the heart of Venice in a charming 18th century palazzo waterfront hotel (a former theater and rumor has it that Vivaldi started his career there) directly at the Canal Grande.
Again, a big shout out to the Italians who took covid-19 measurements quite seriously, hand sanitizers on every floor, no breakfast buffet, but ordering à la carte at your allocated breakfasting time slot and eating area outside in their beautiful court-yard garden.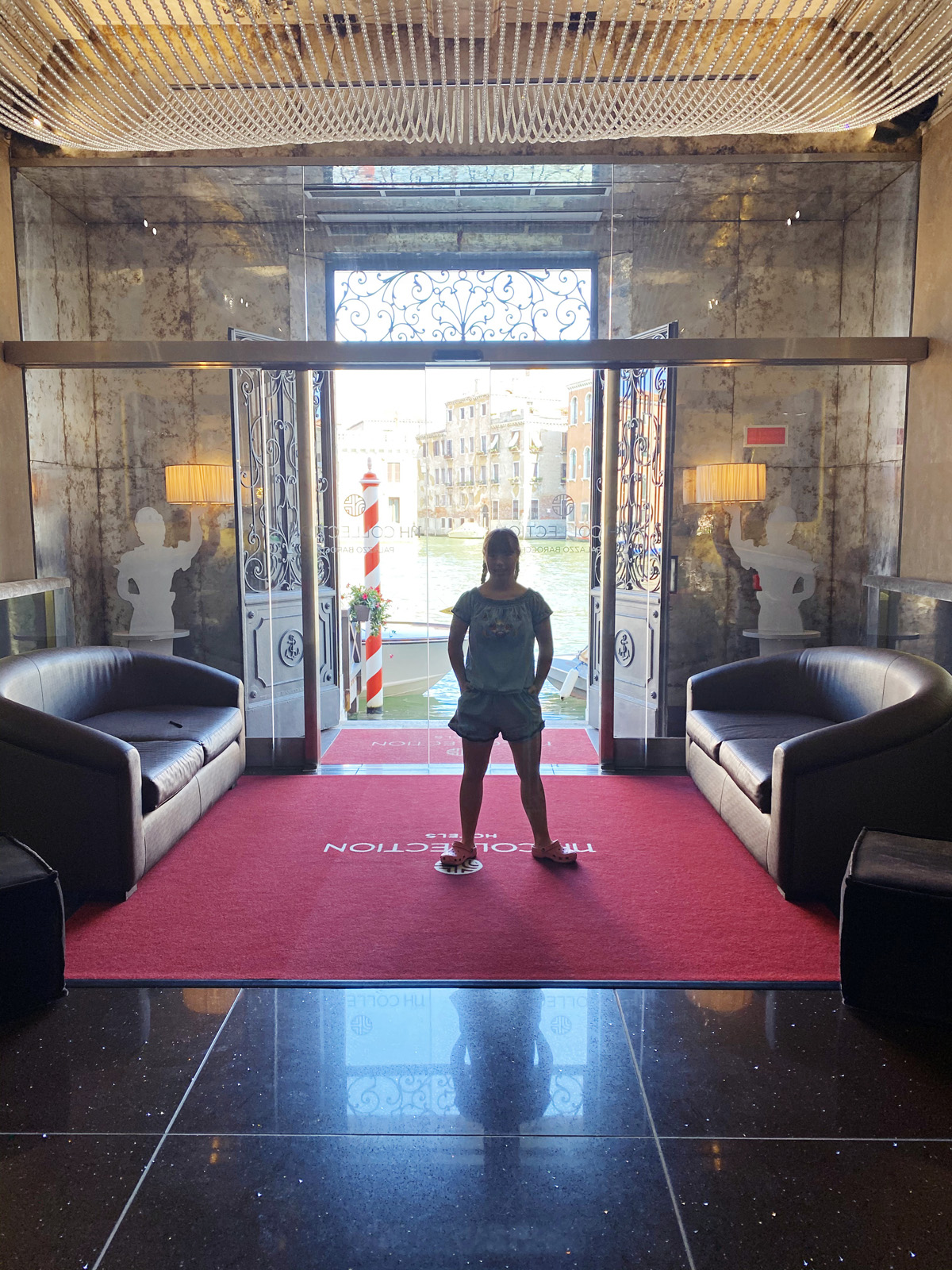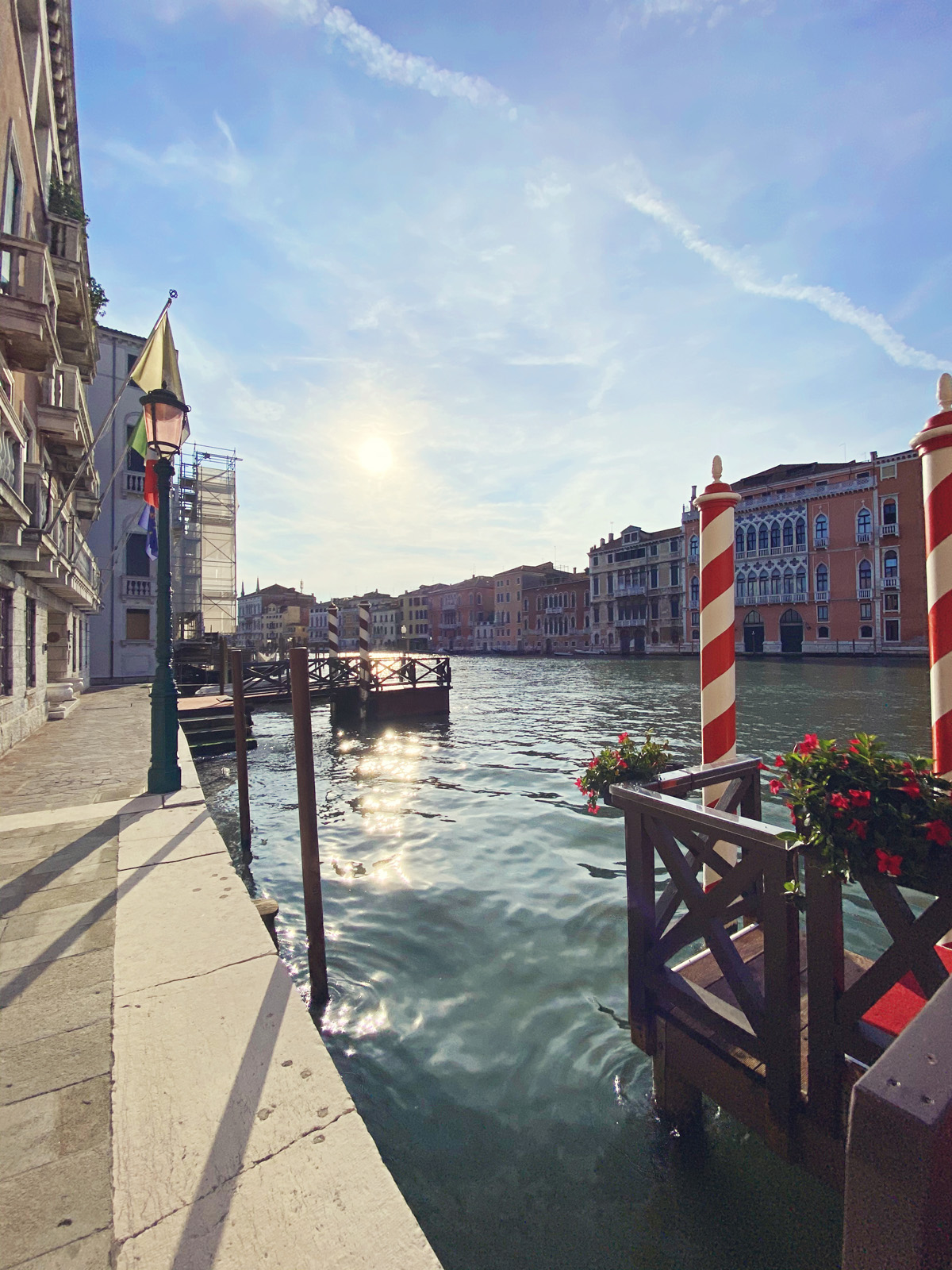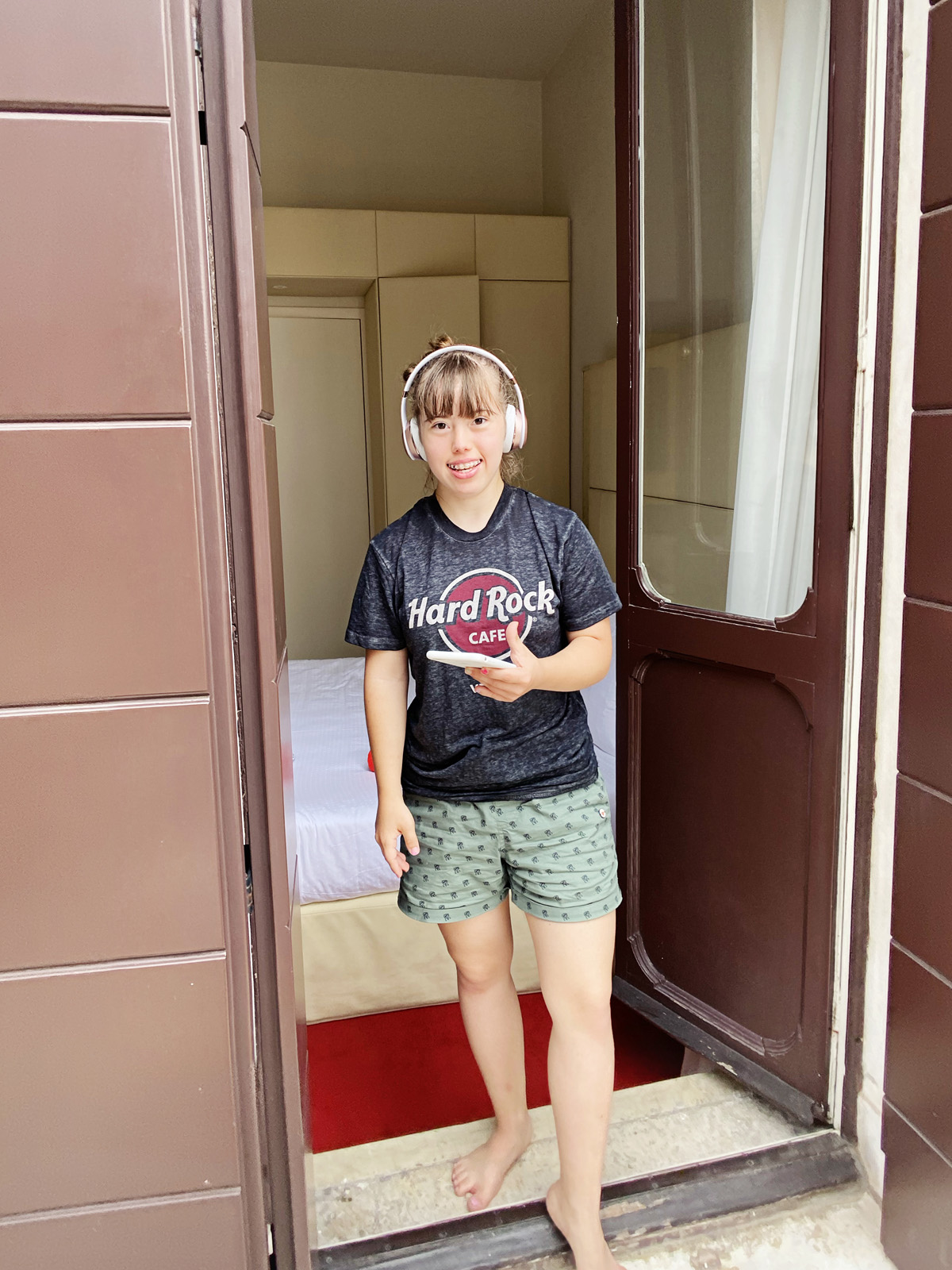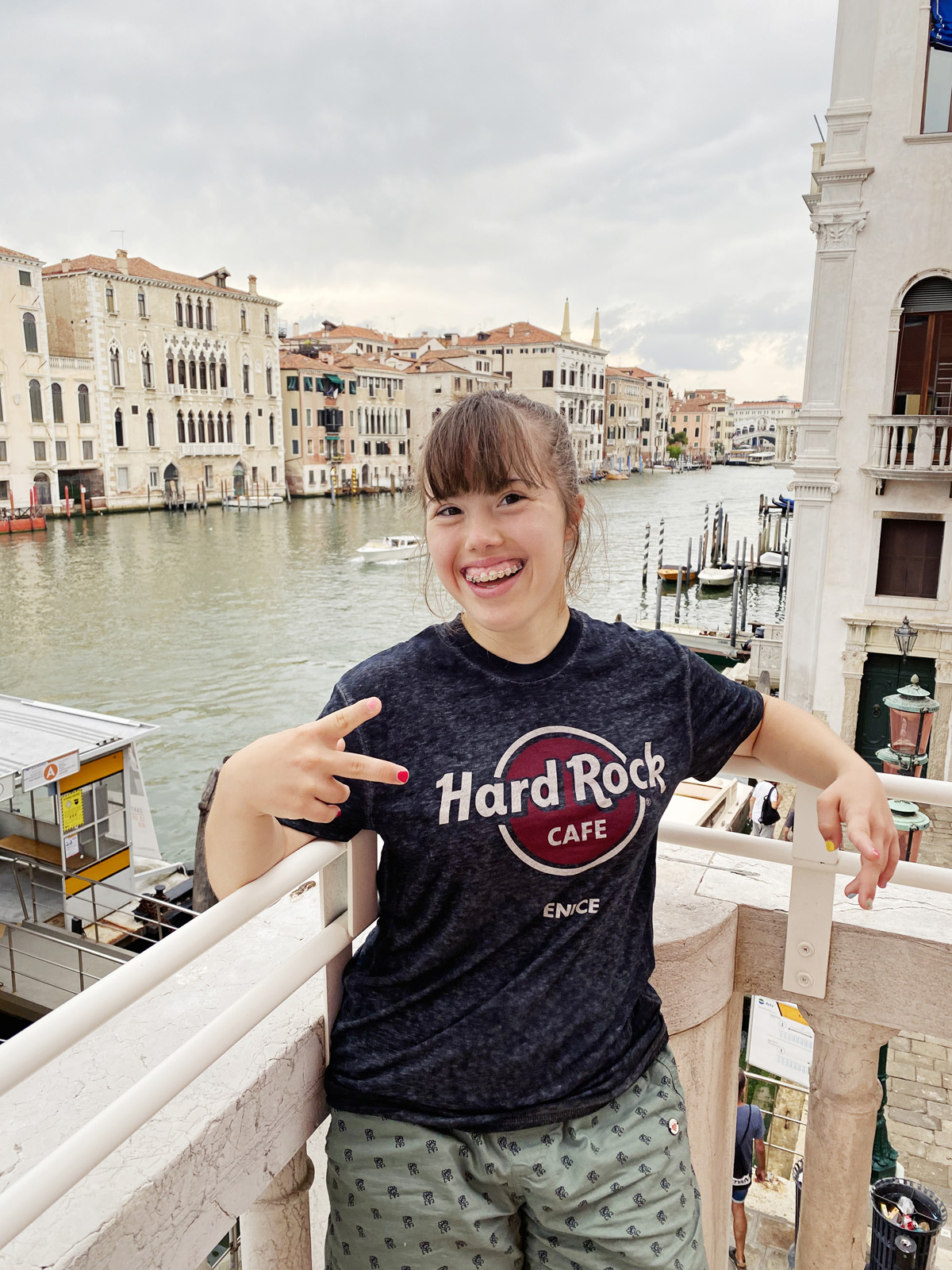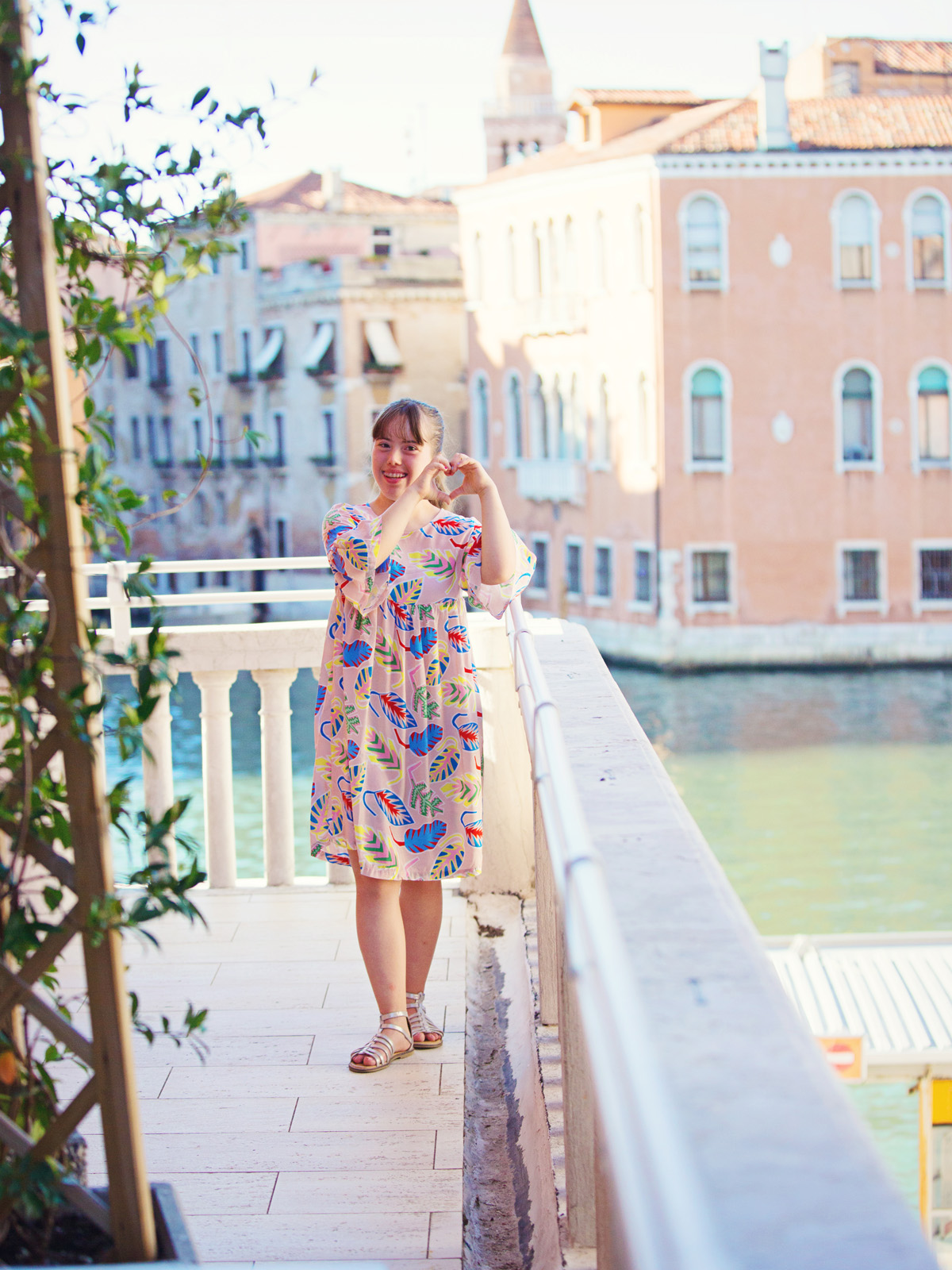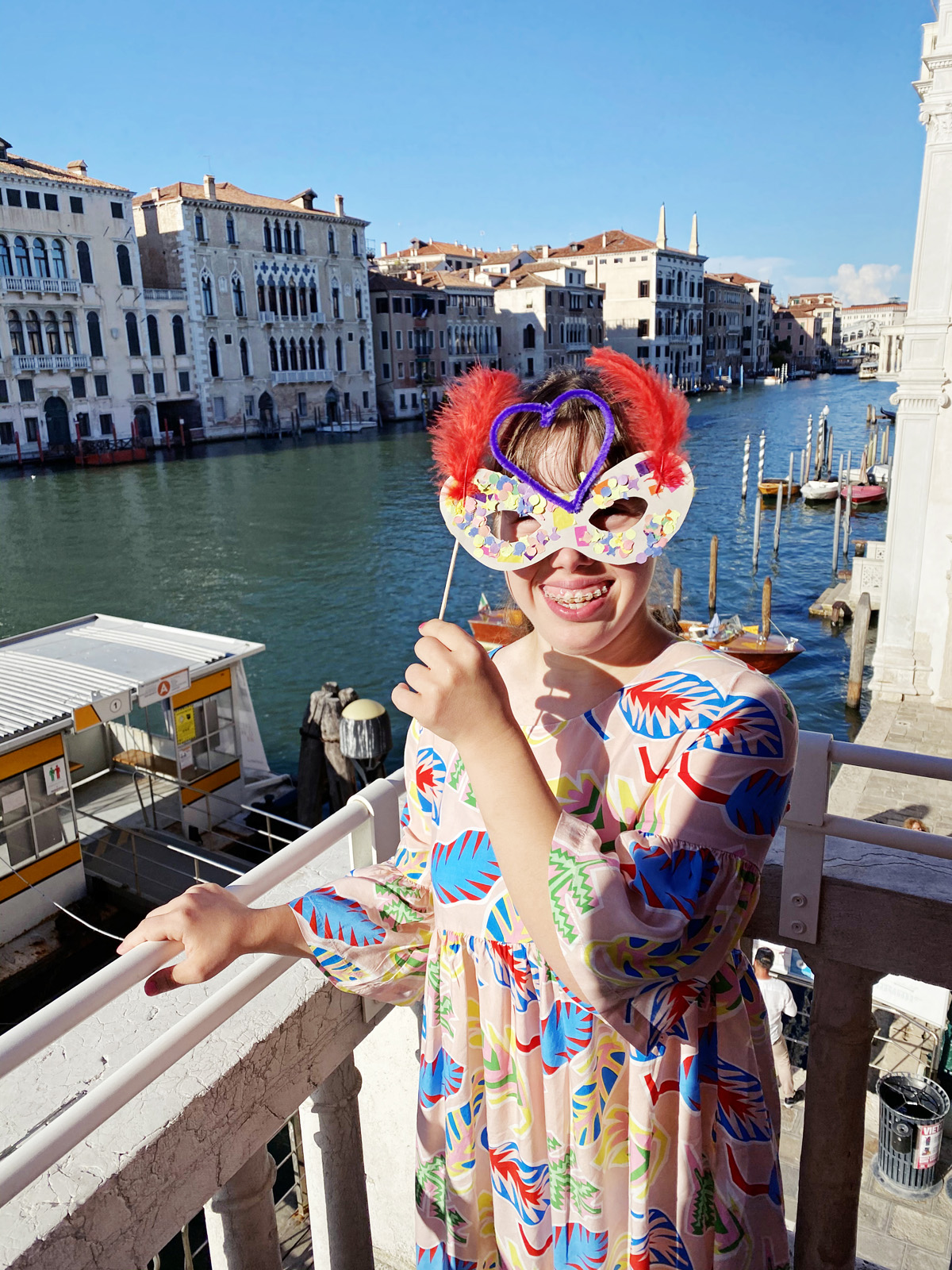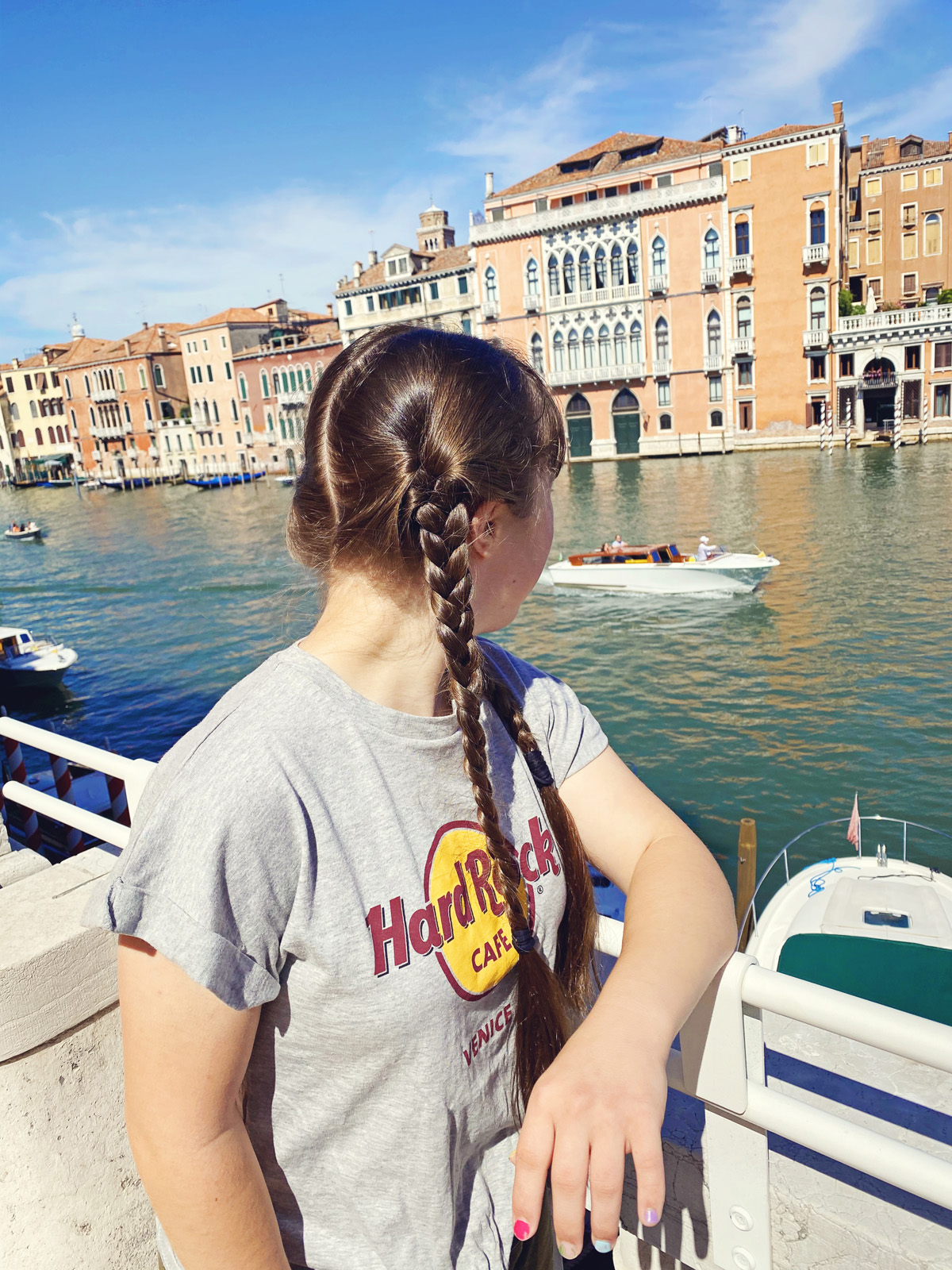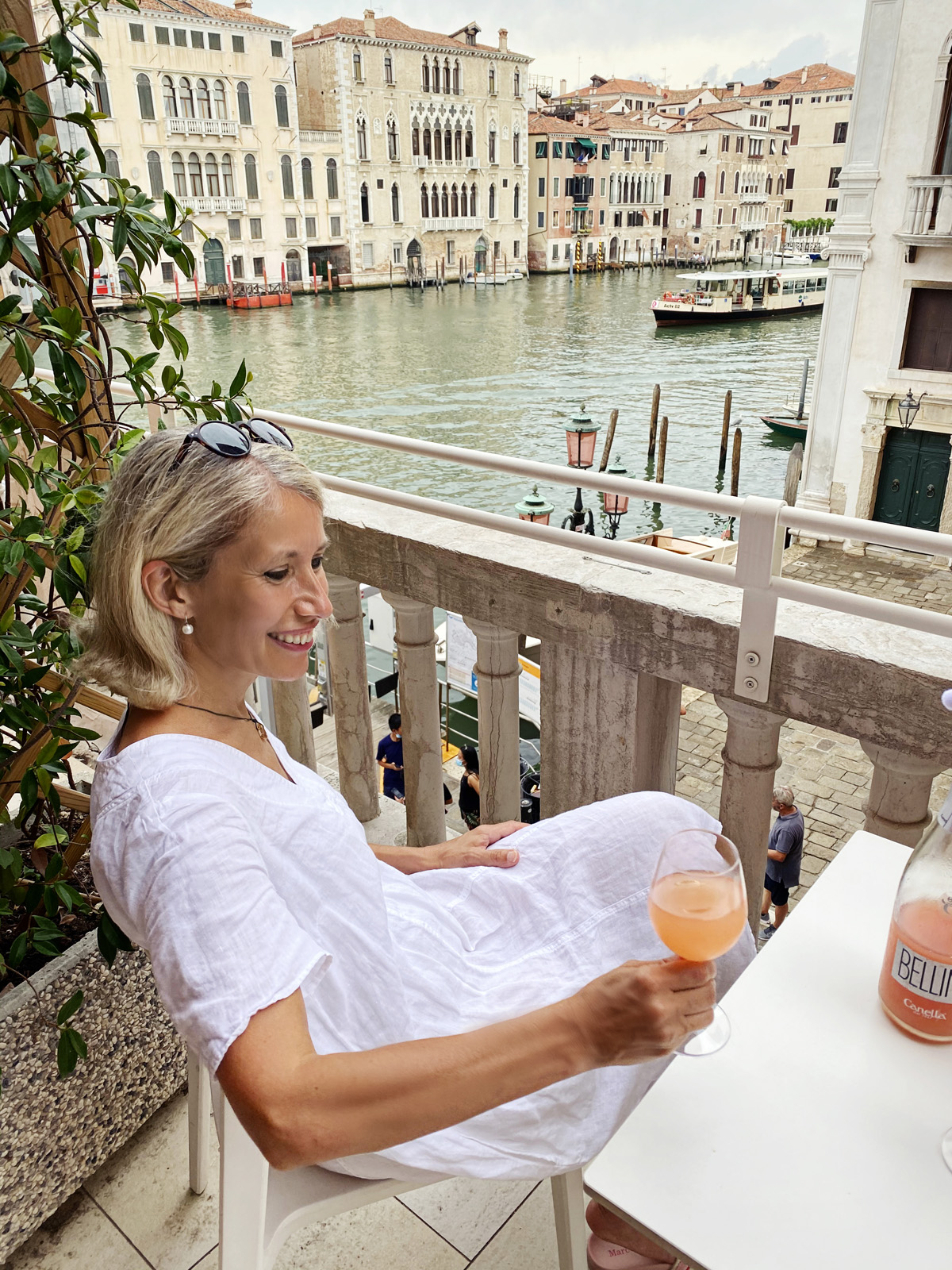 Overlooking the beautiful and luxurious Aman Hotel (where celebrities like George Clooney and Bastian Schweinsteiger celebrated their weddings) and the Rialto Bridge.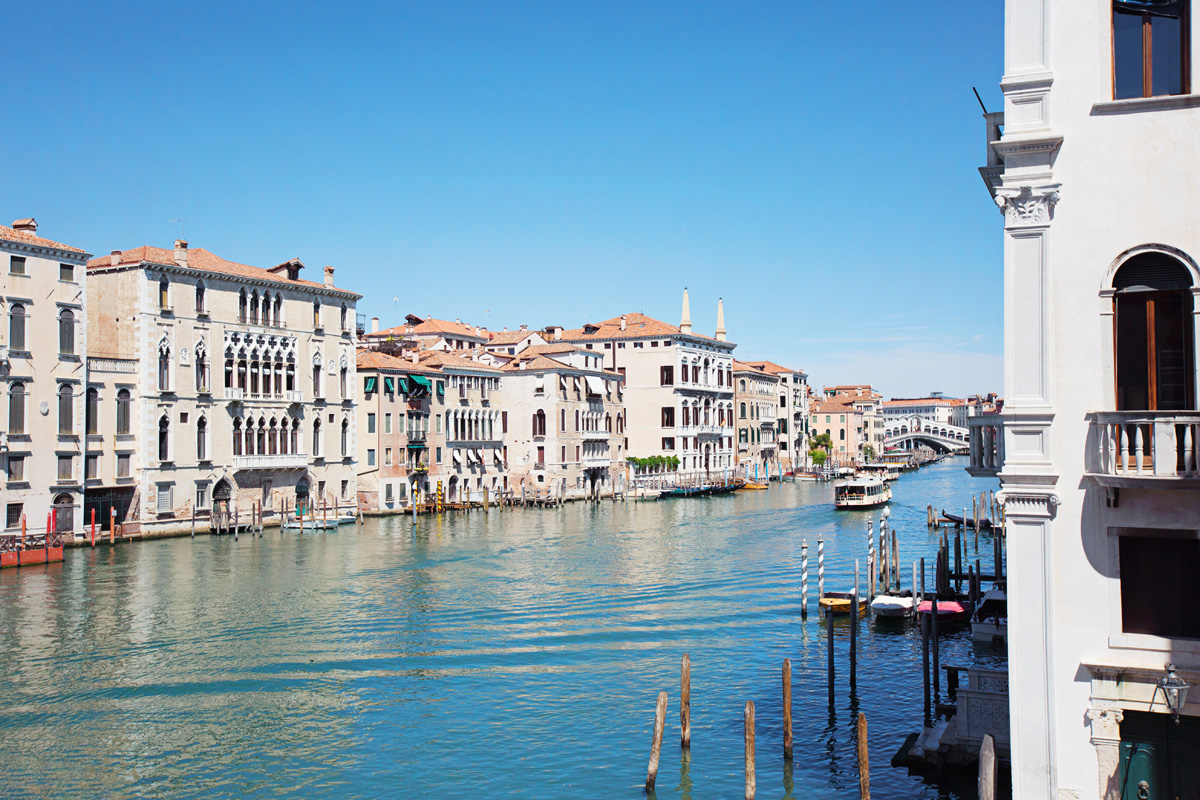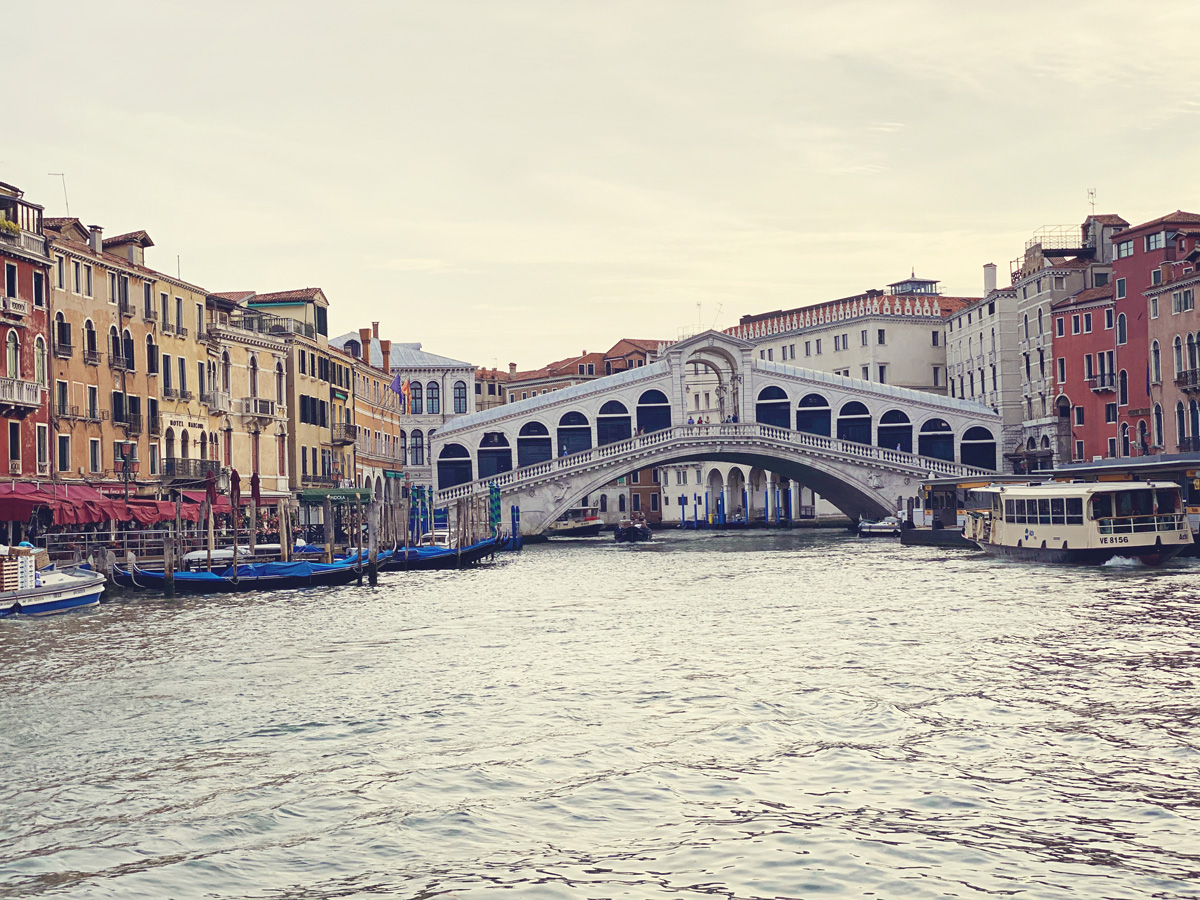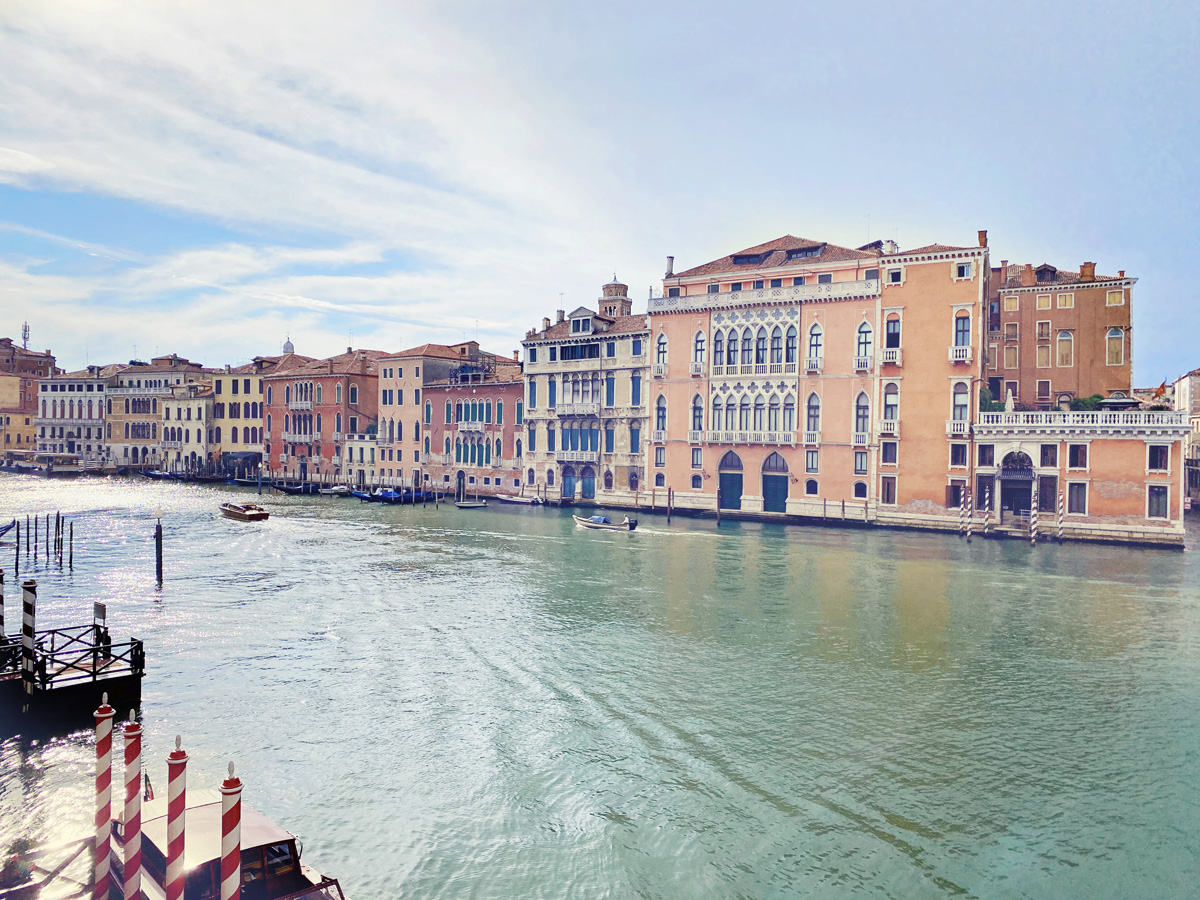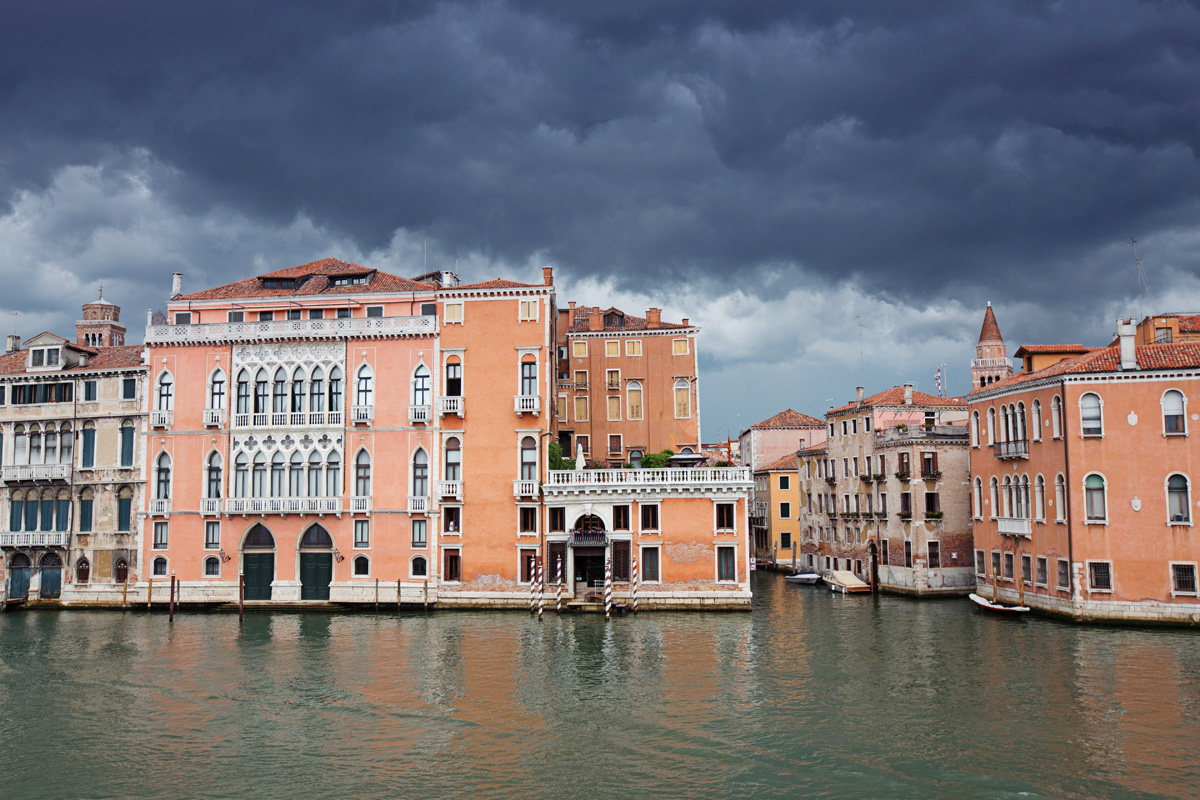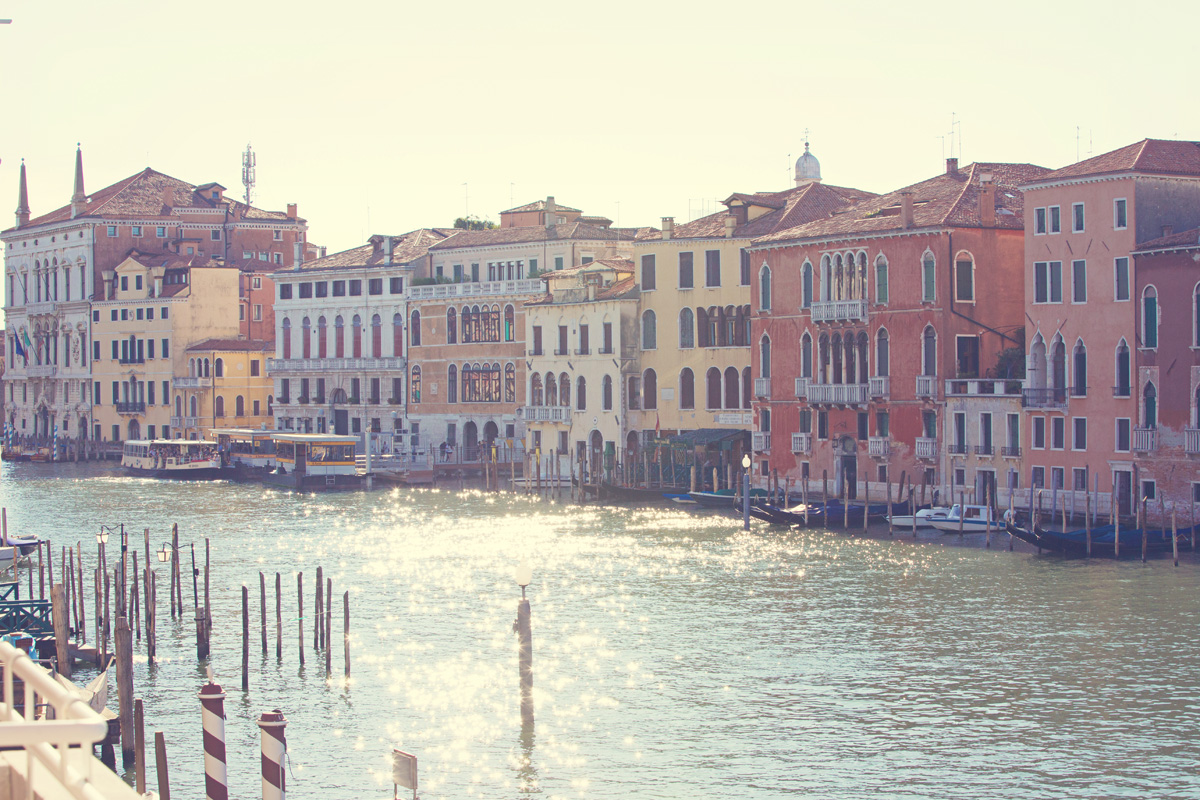 GETTING LOST
There are hundreds of good reasons why you should get lost in Venice. Not only will you discover so much more of the city's beauty and charm, when you lose yourself among its little winding back streets and narrow canals, it also feels very adventurous. I encouraged my kids as often as possible to leave their phones back in the hotel, and gave Nico our (analog) map and asked him to be our tour guide, guiding us to all the places of our little Venice bucket list. What an experience this has been. Not only did we get lost so so many times, and oftentimes walked in circles. He also could not believe how we could have possibly survived and navigated before the era of Google maps. Very medieval 😉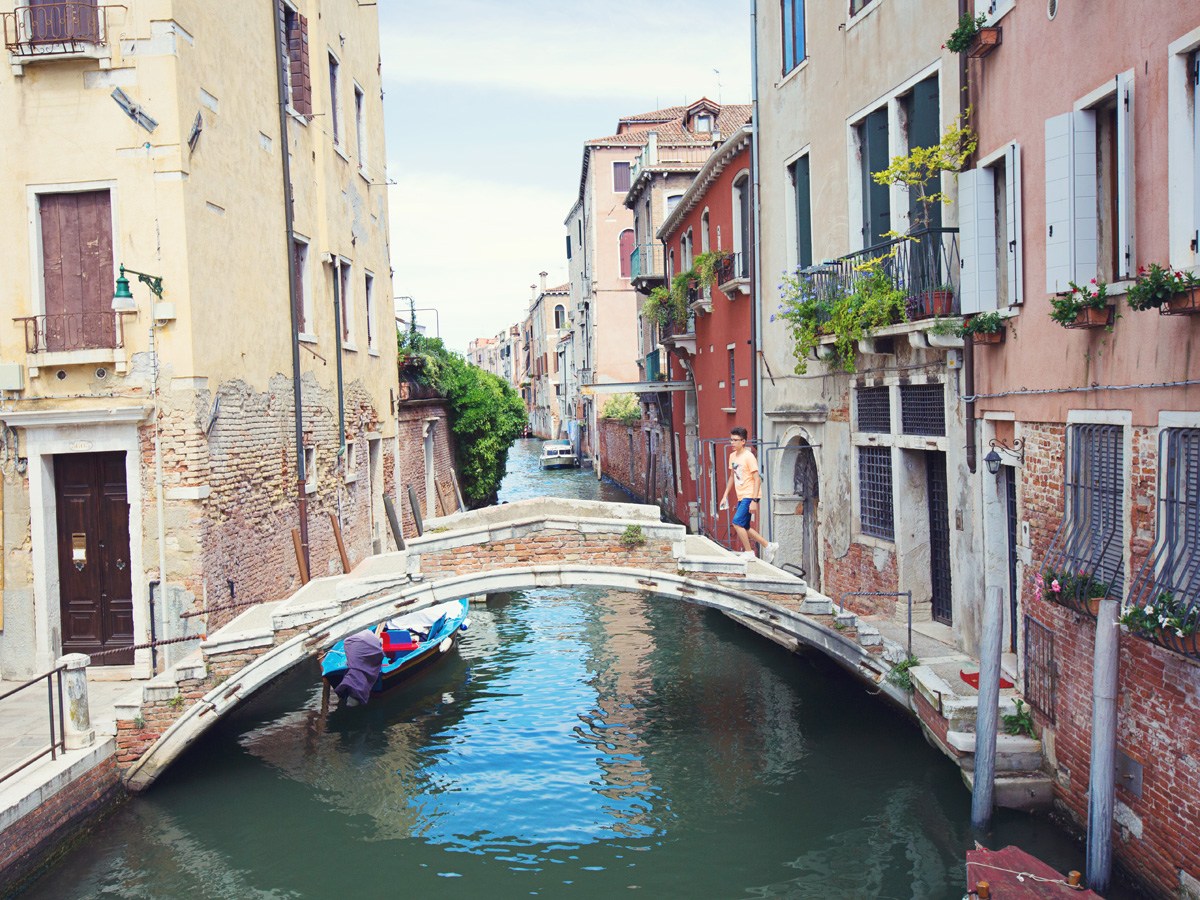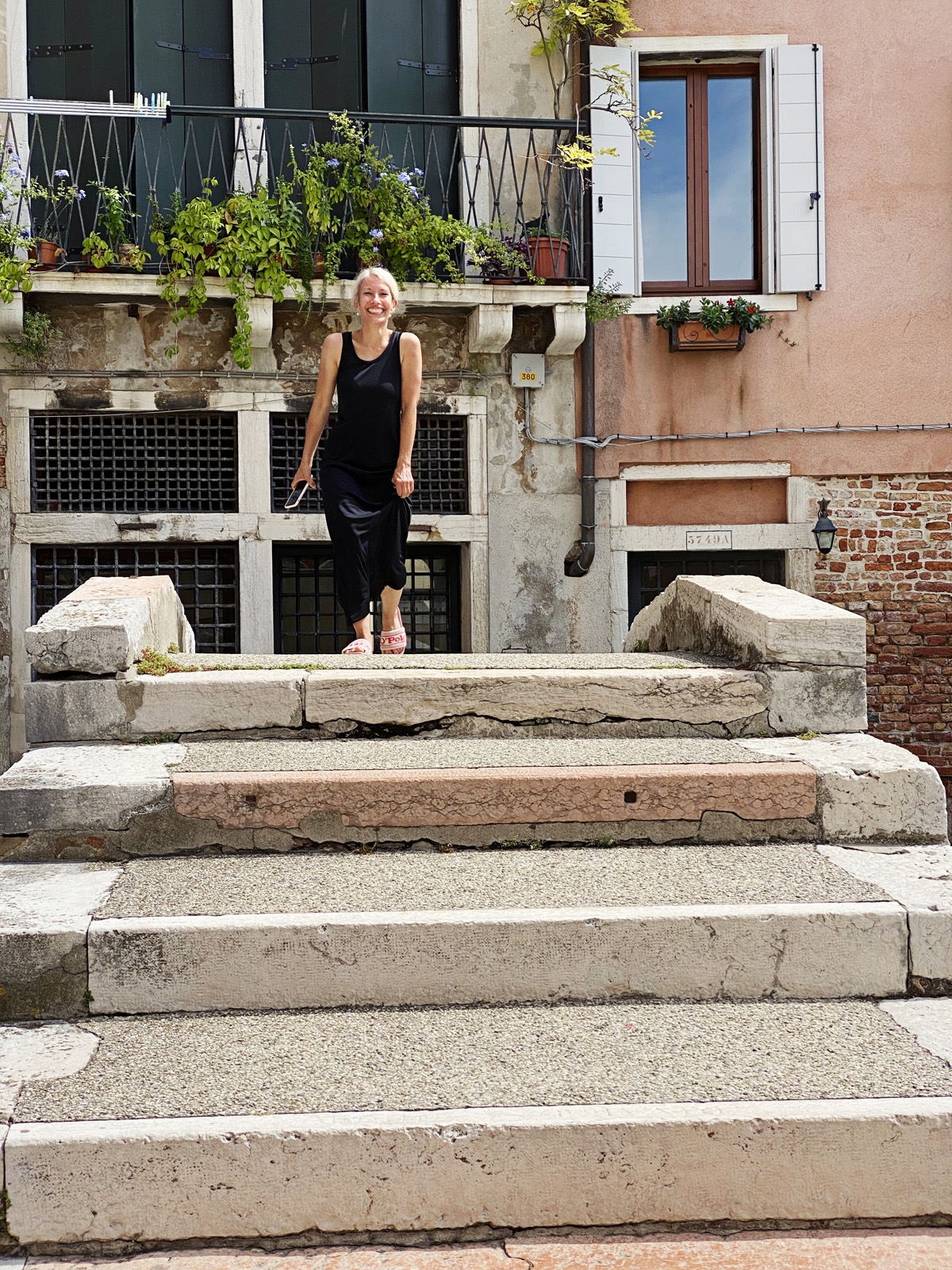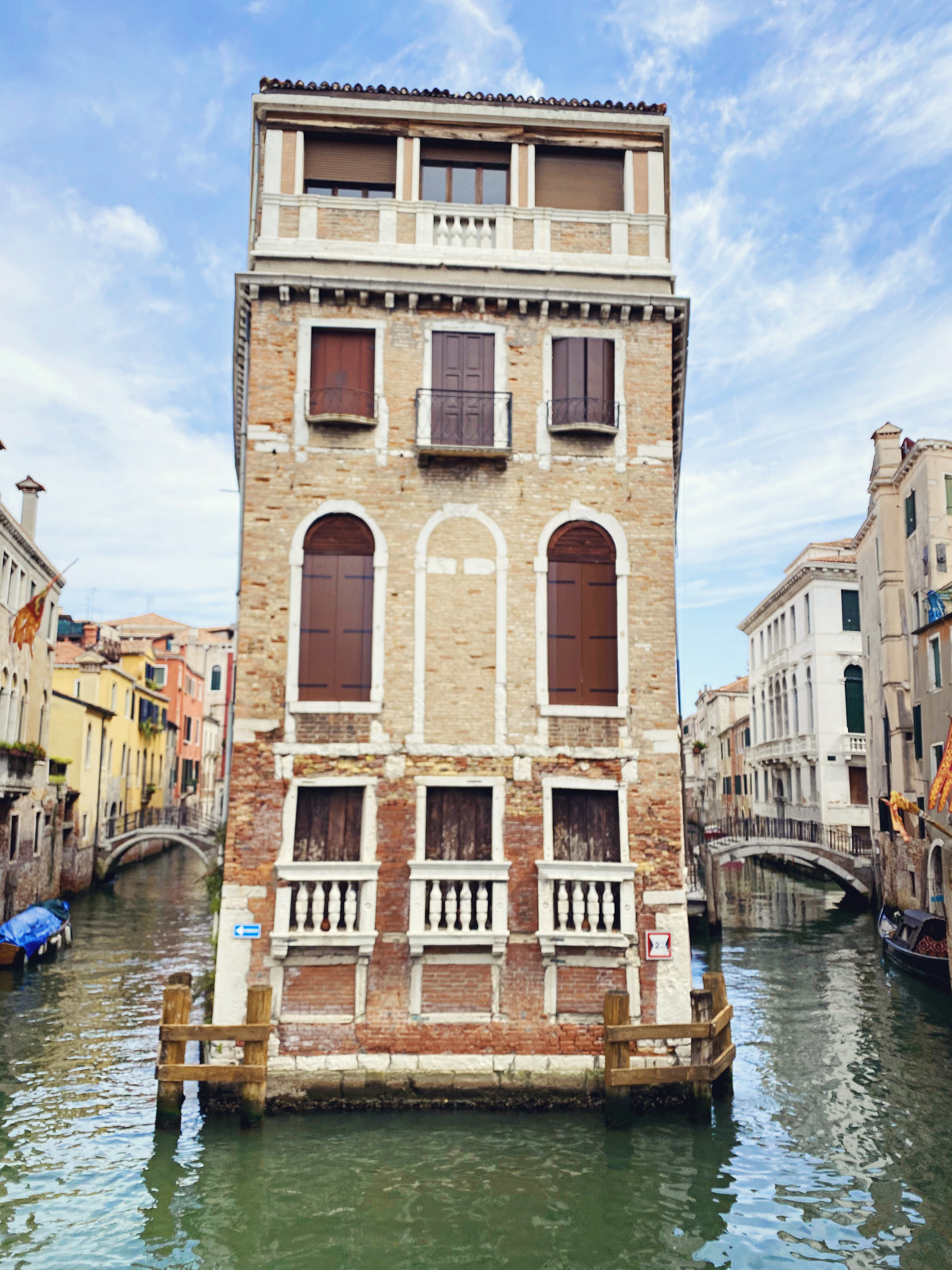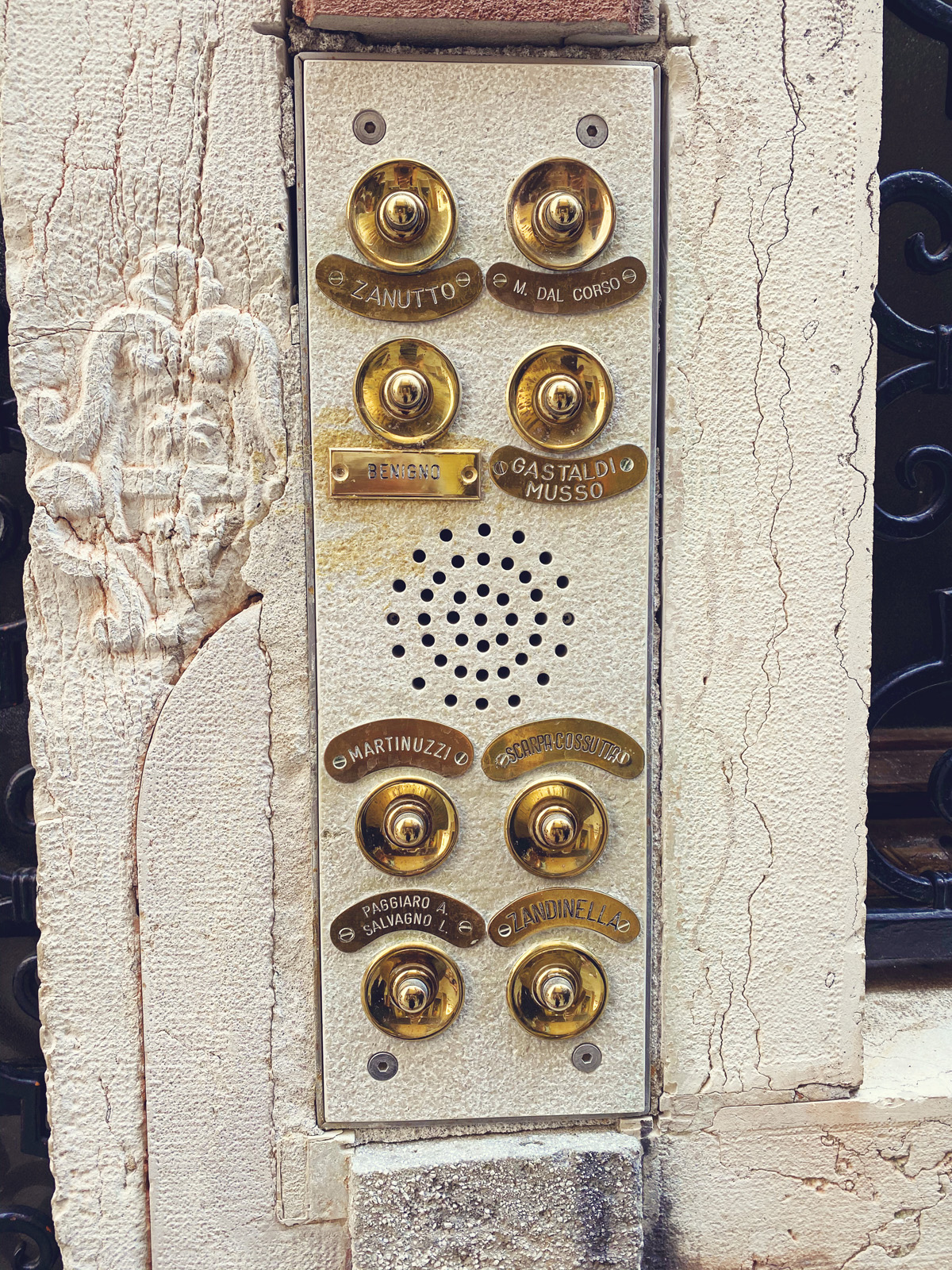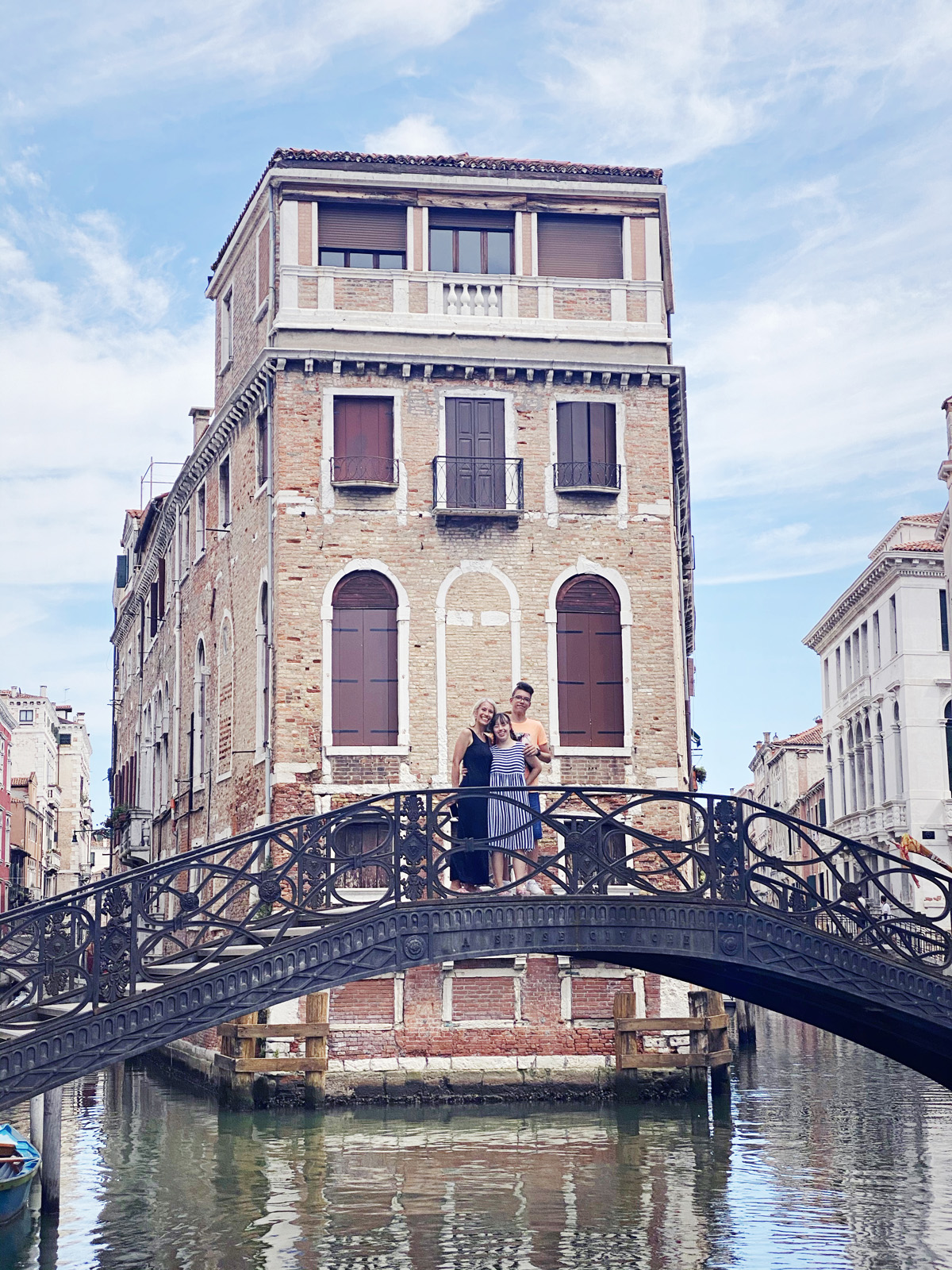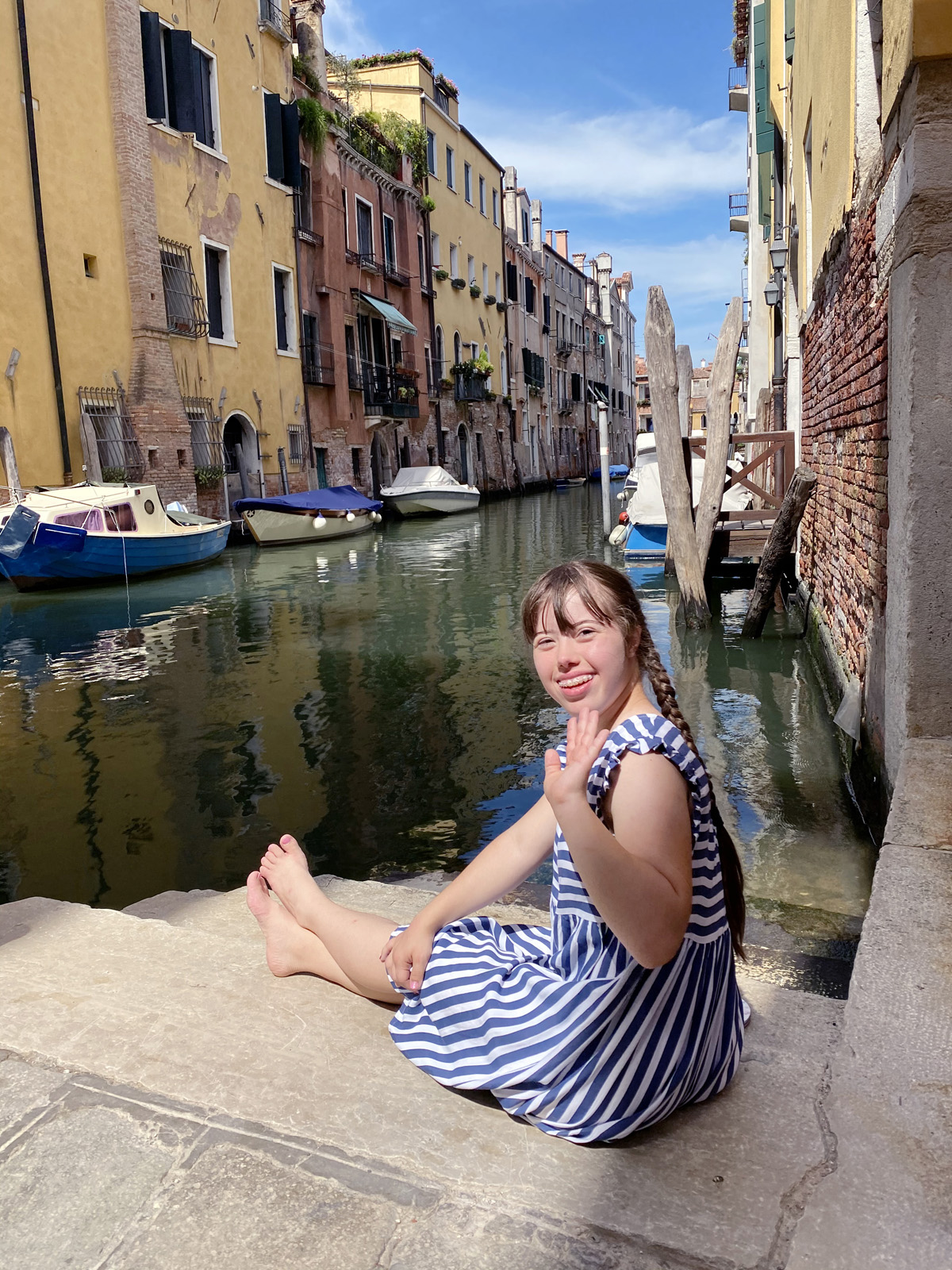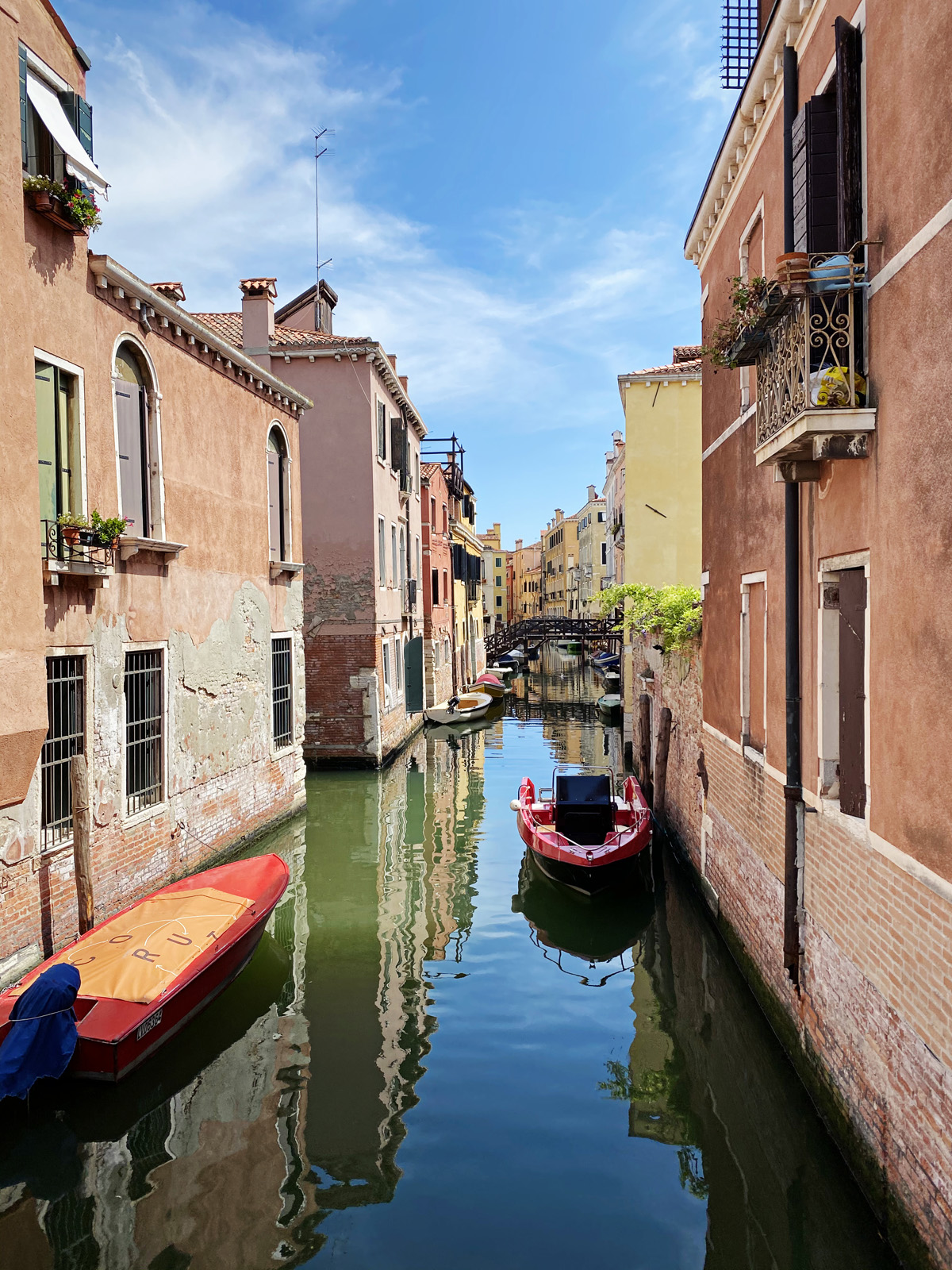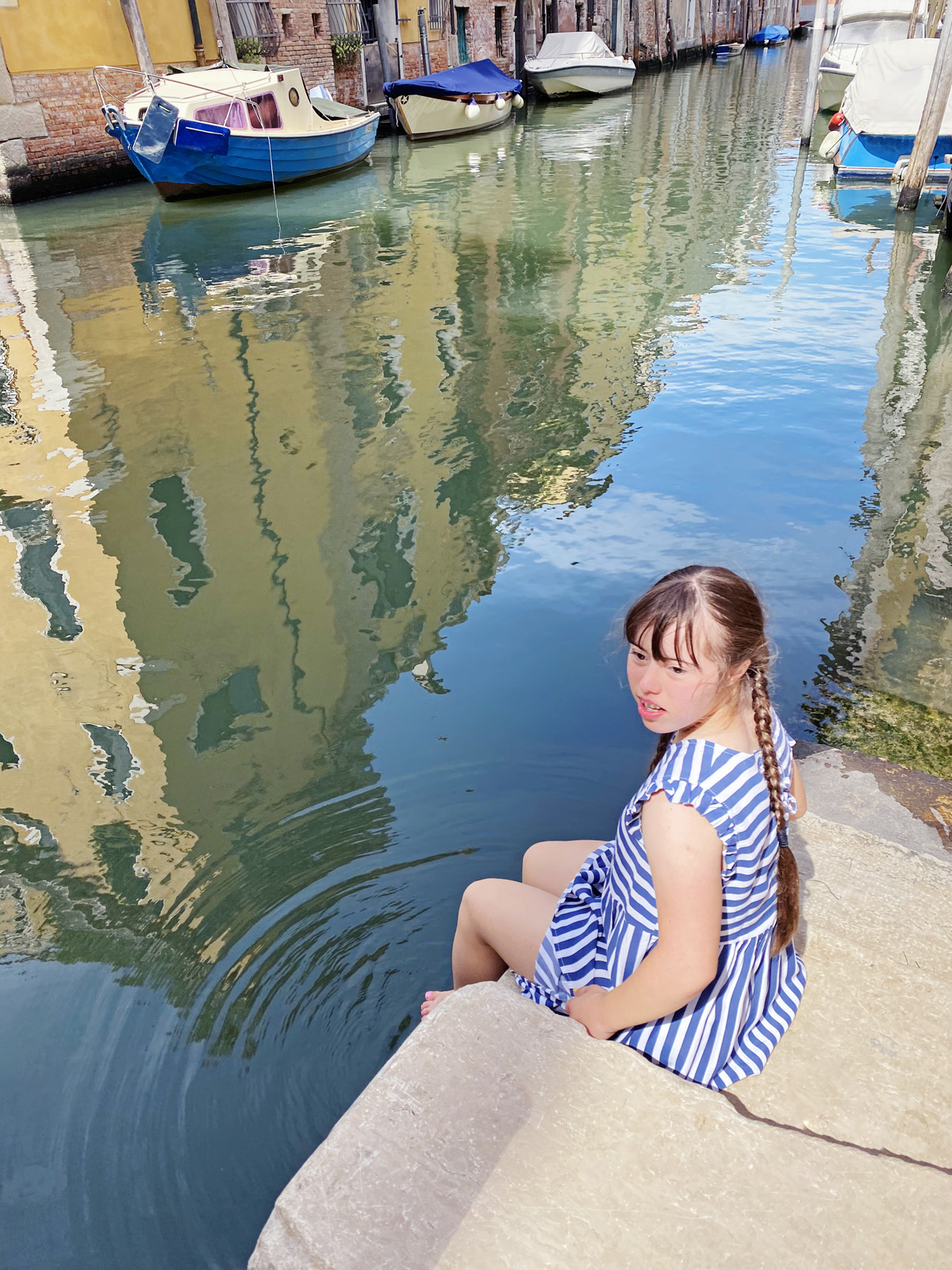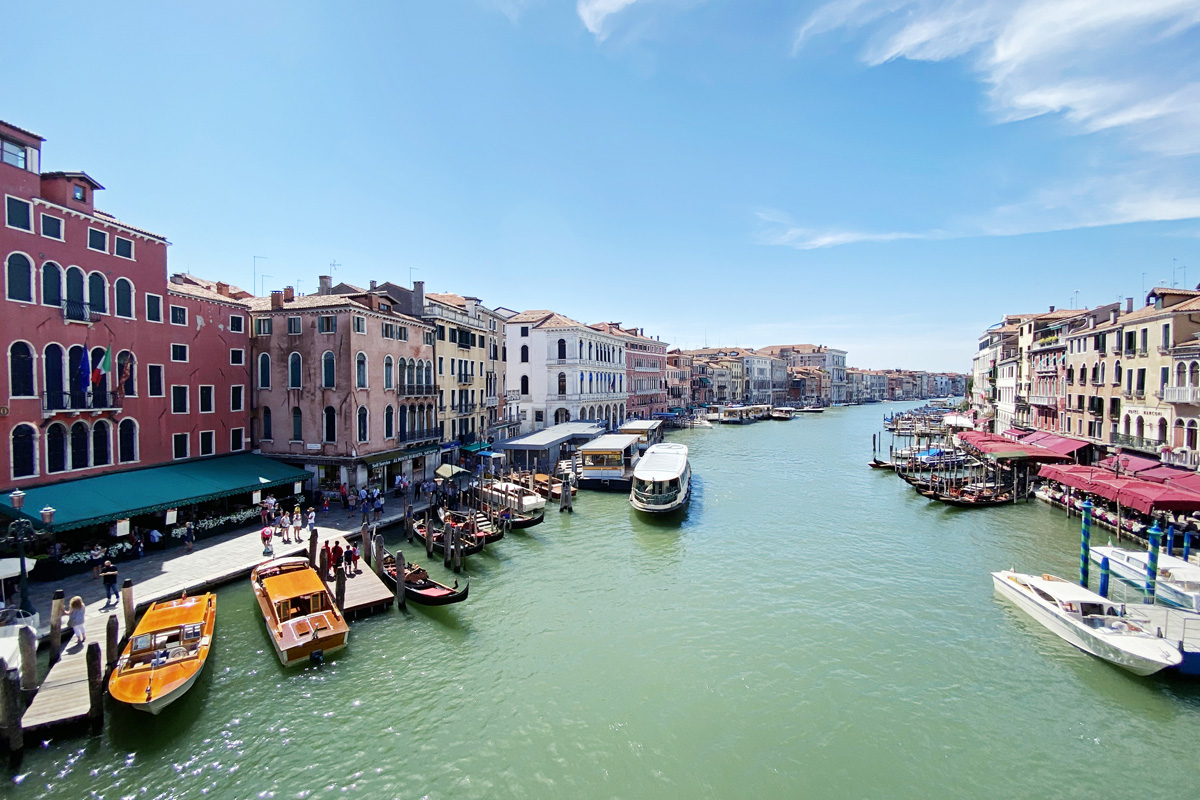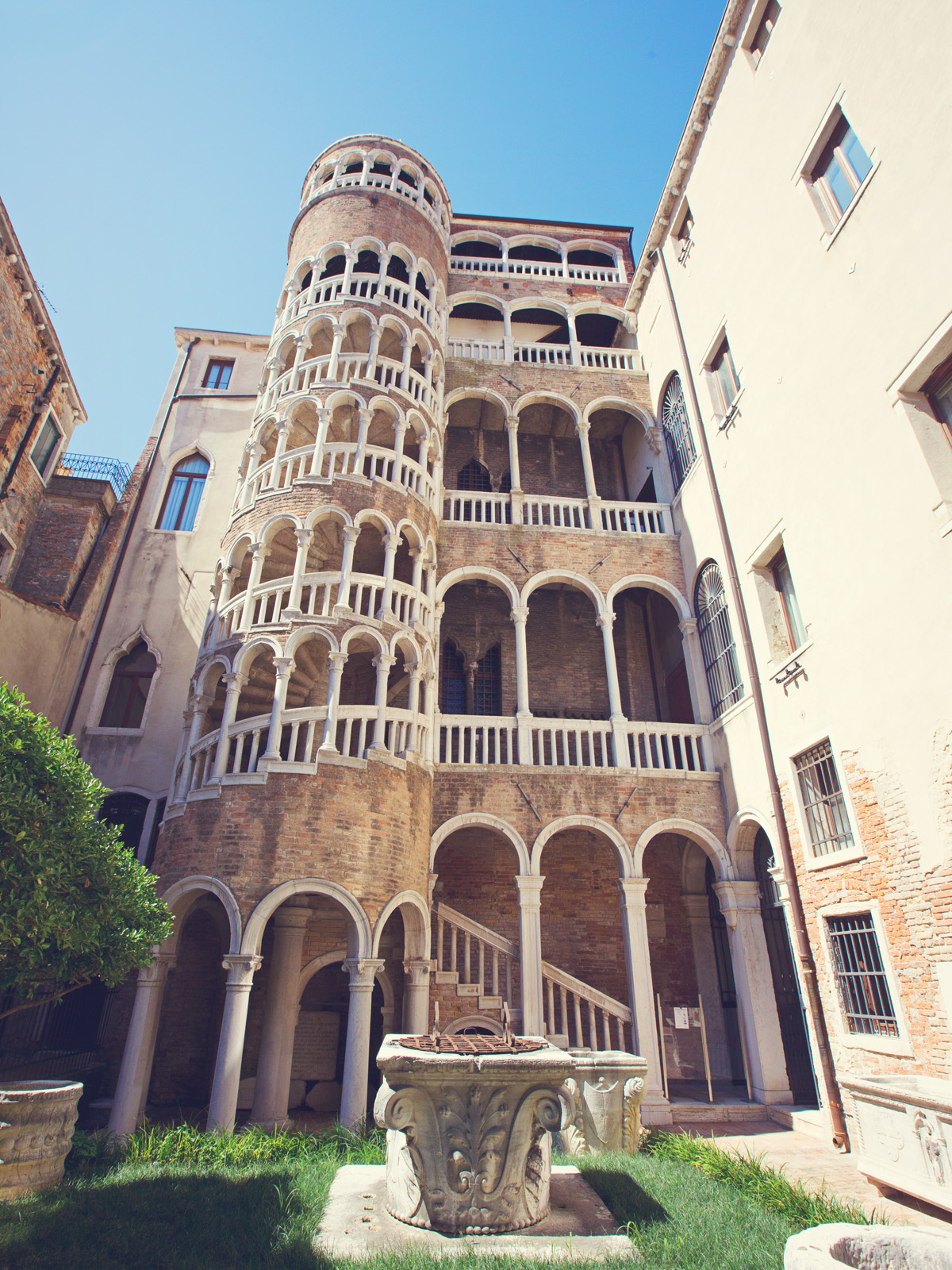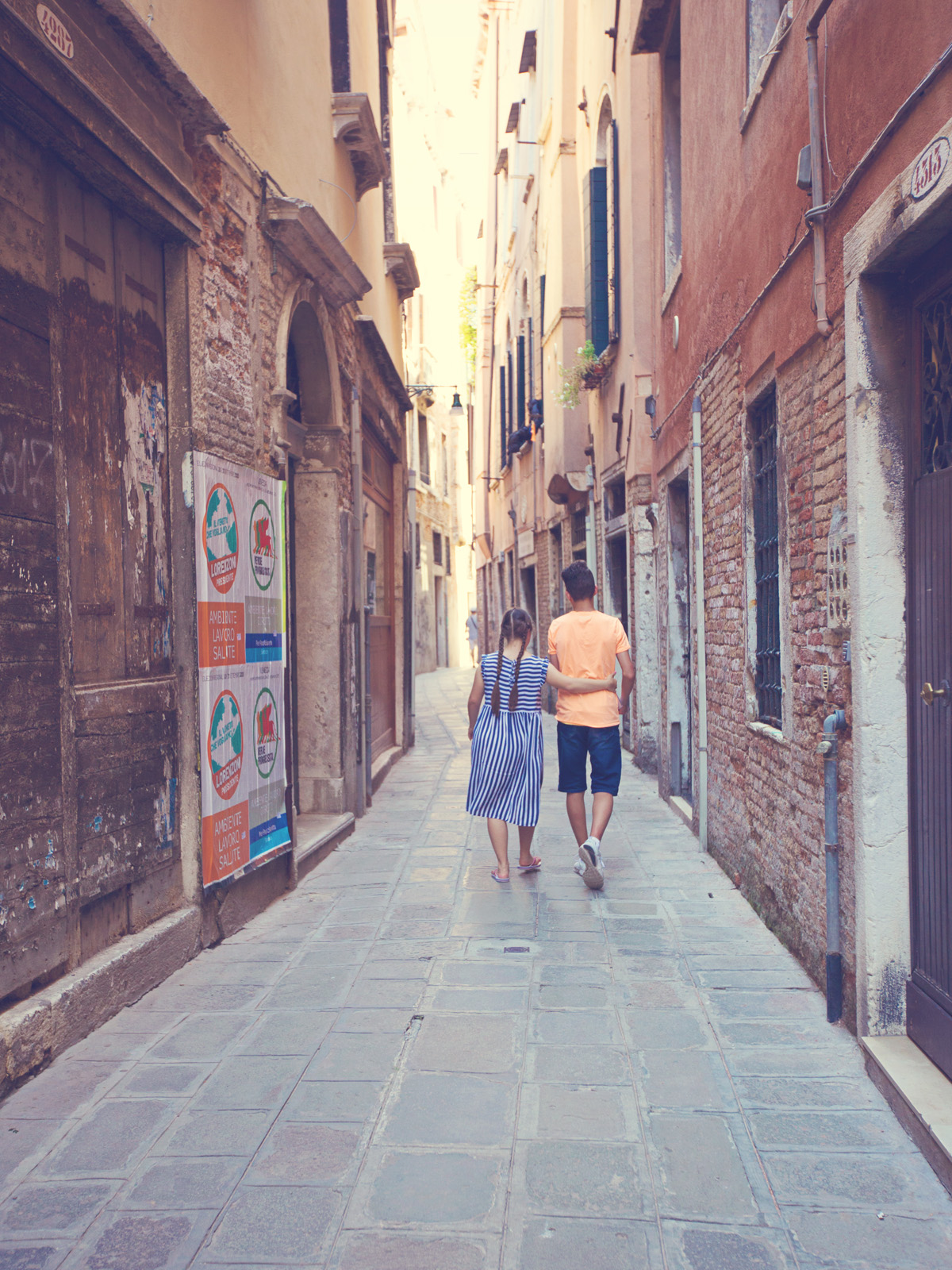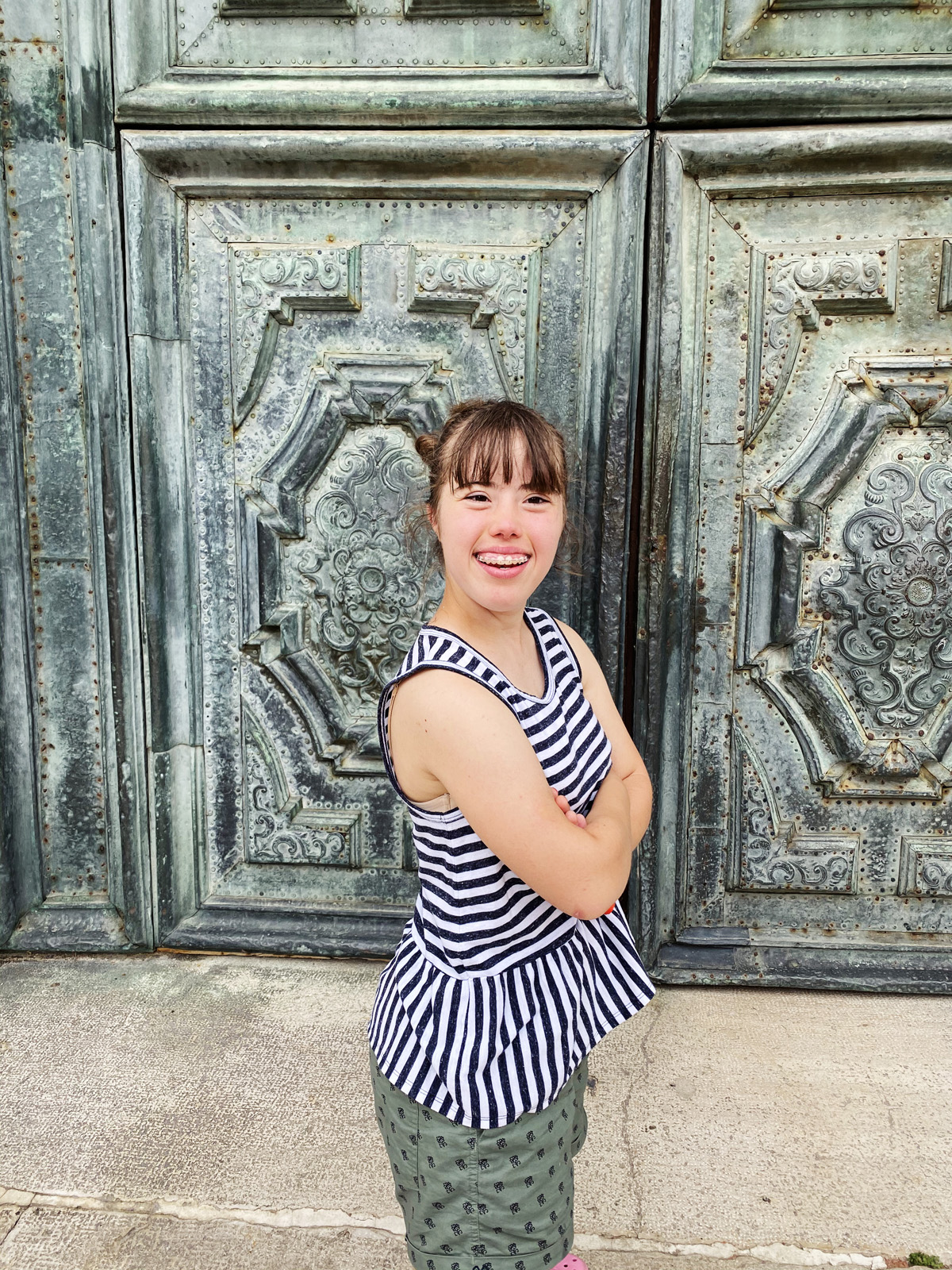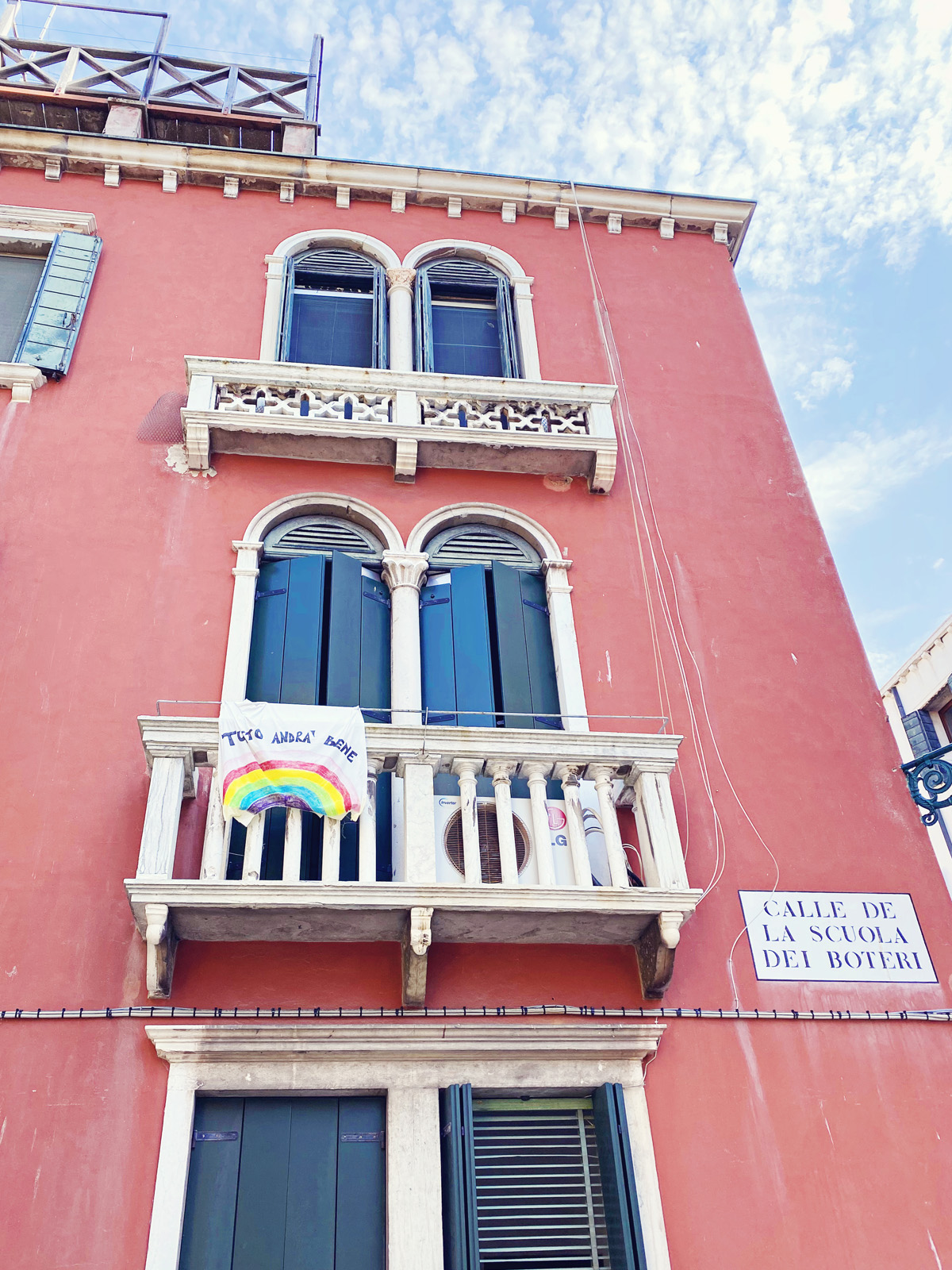 This might just be the most beautiful and unique bookstore in the world: the Libreria Acqua Alta.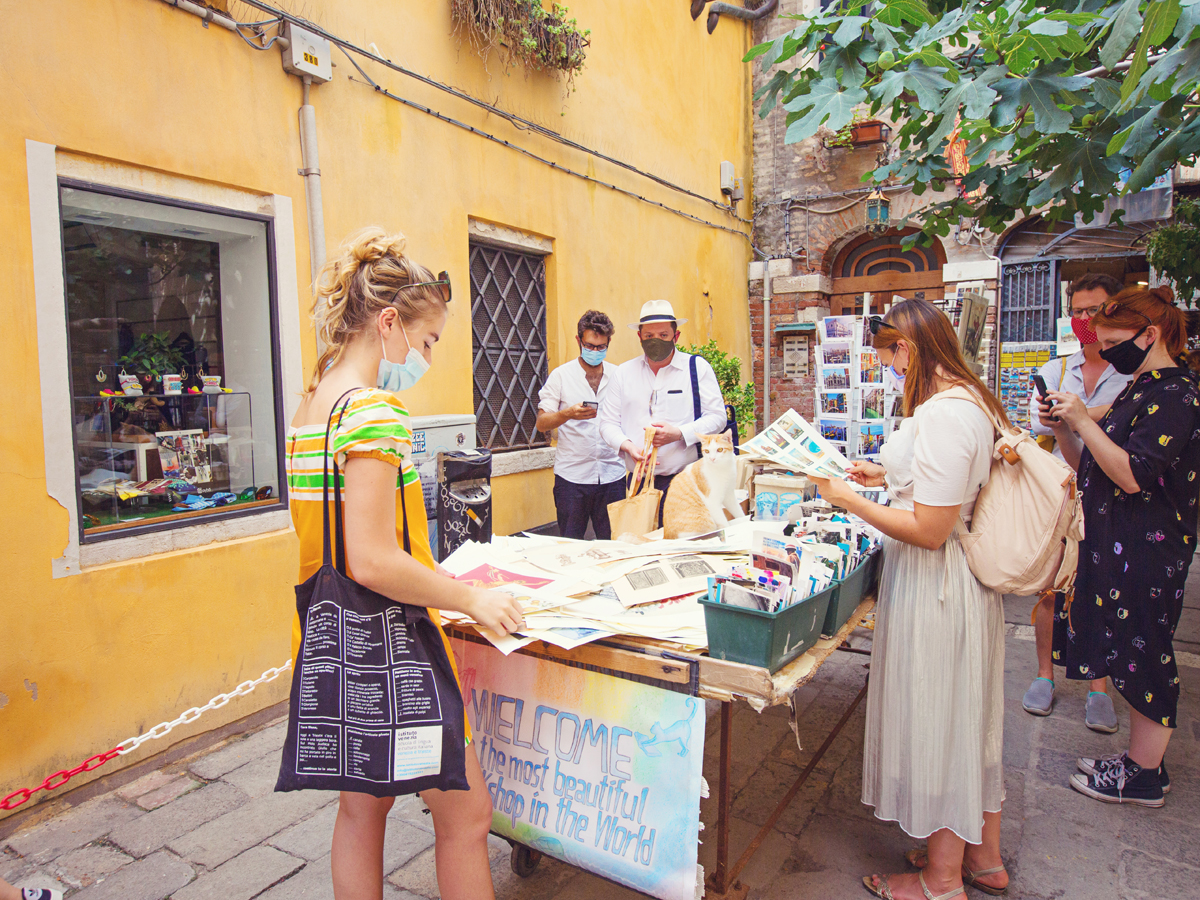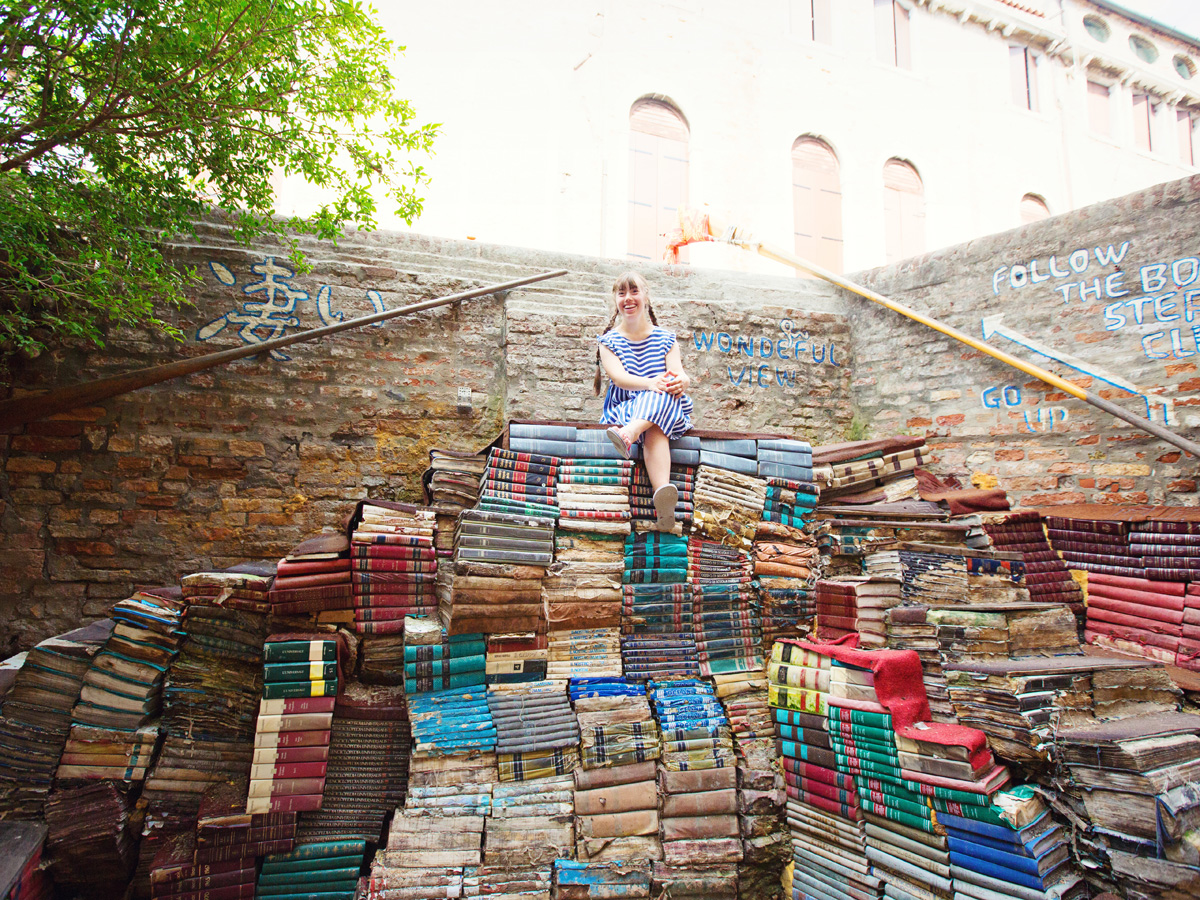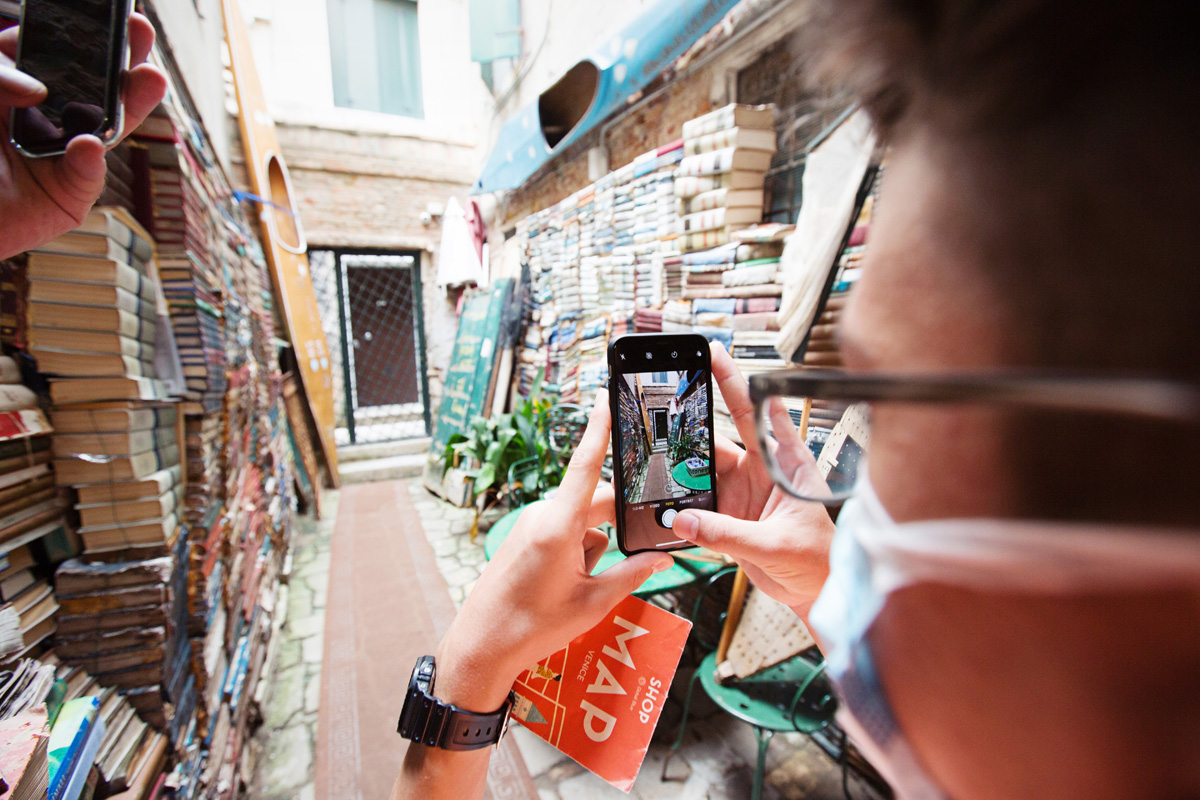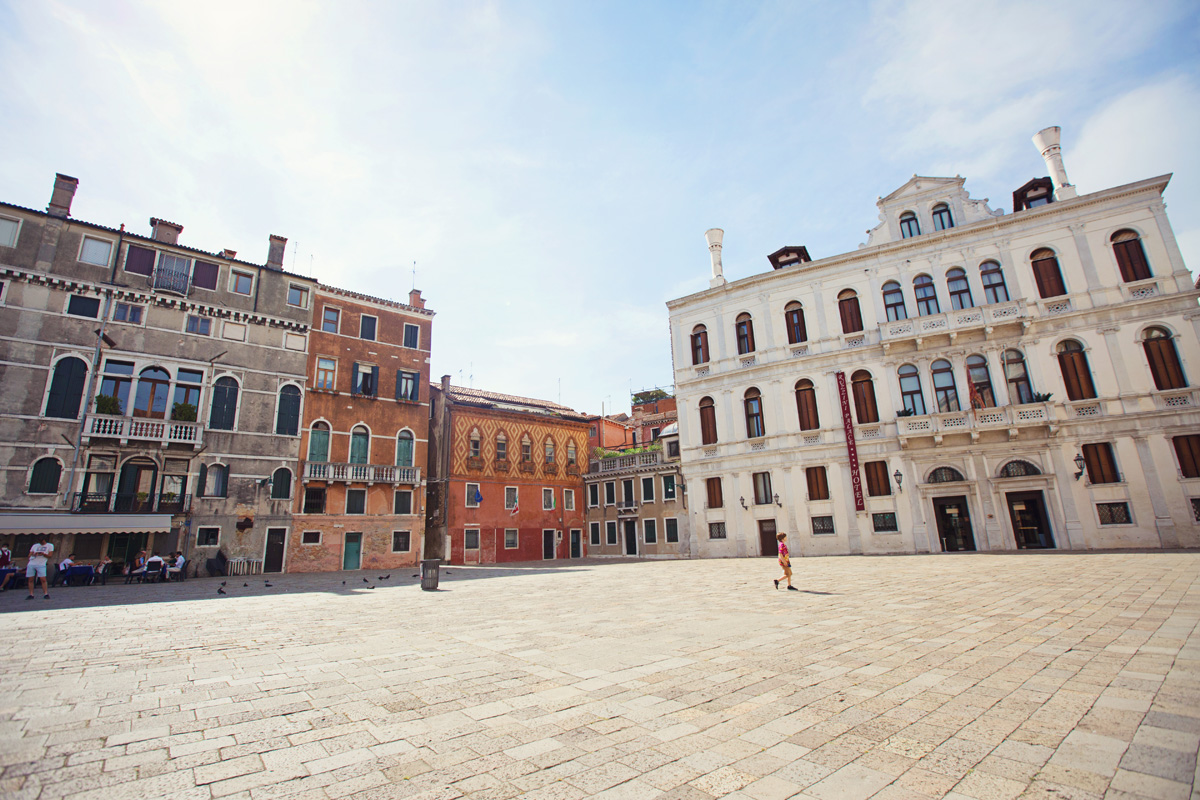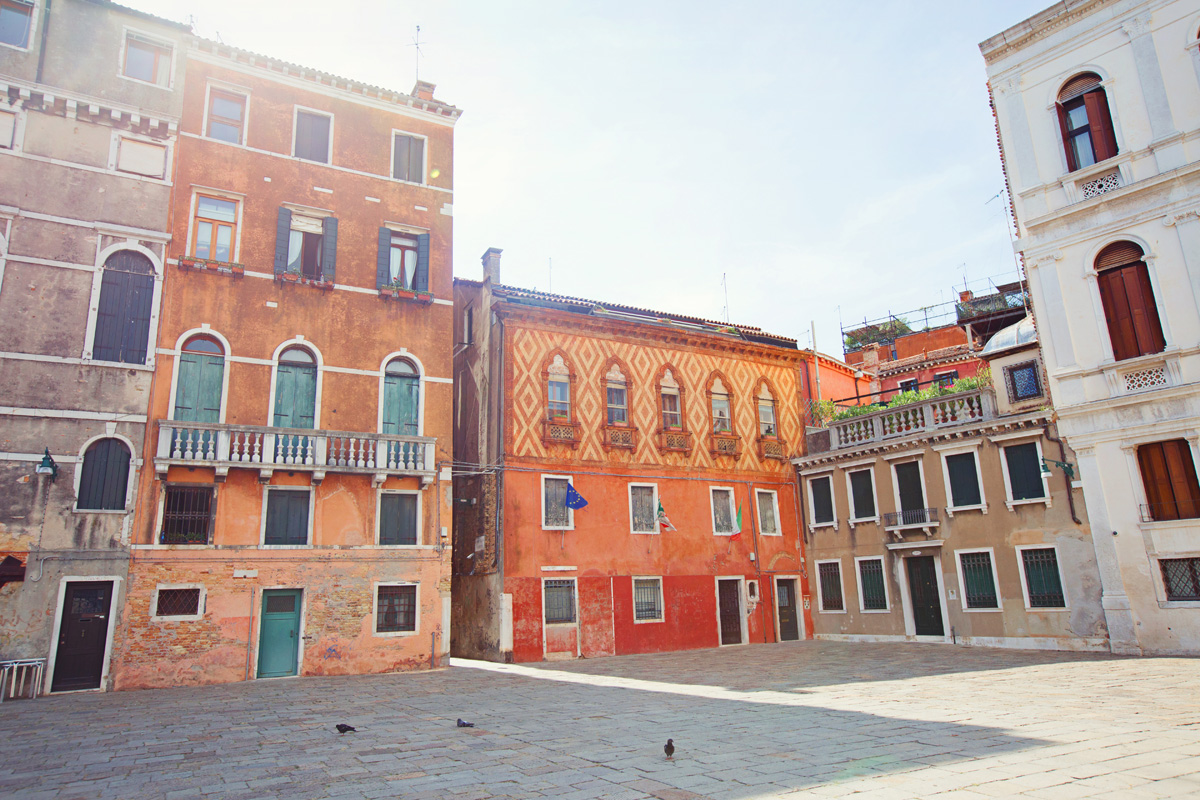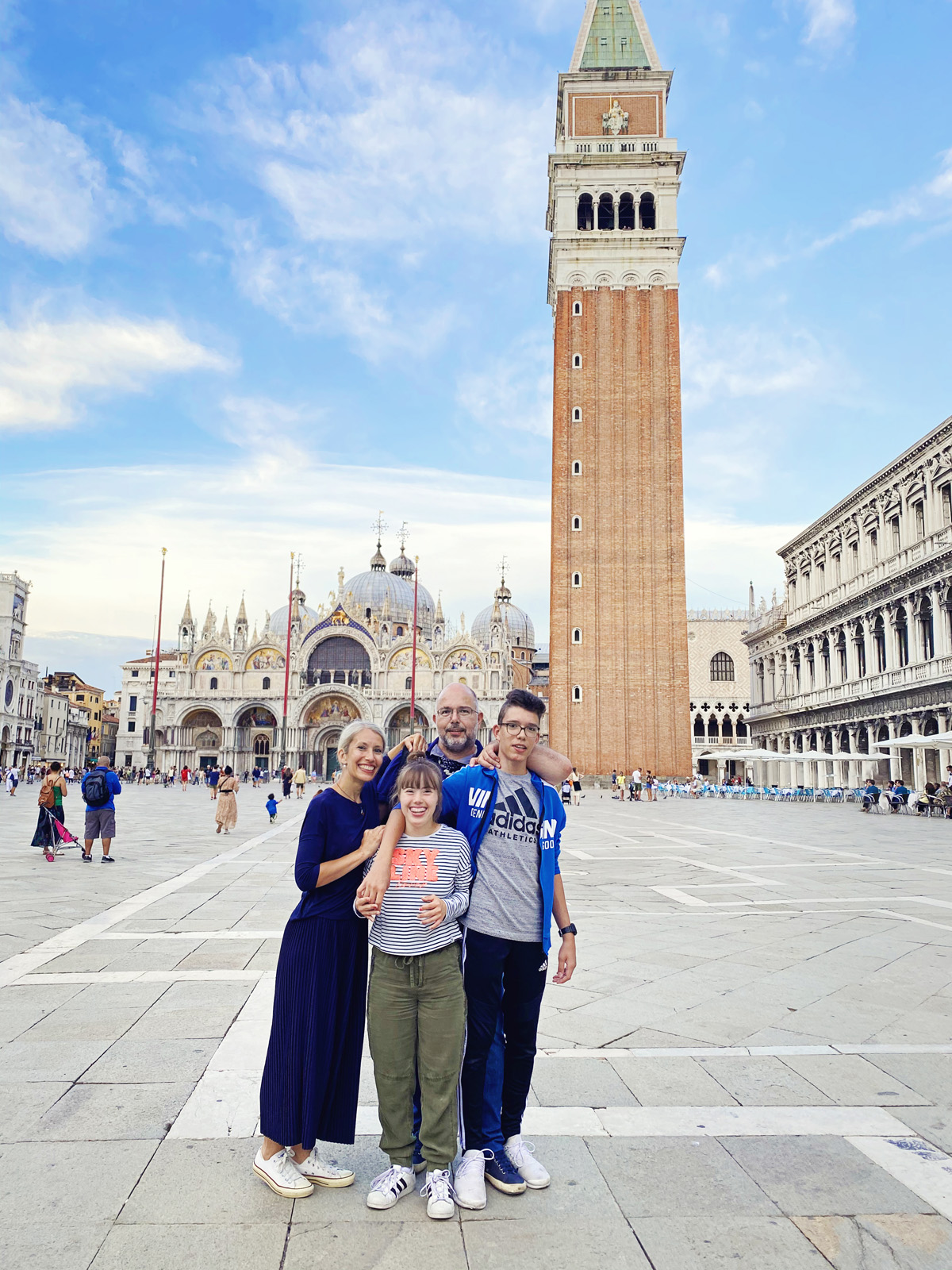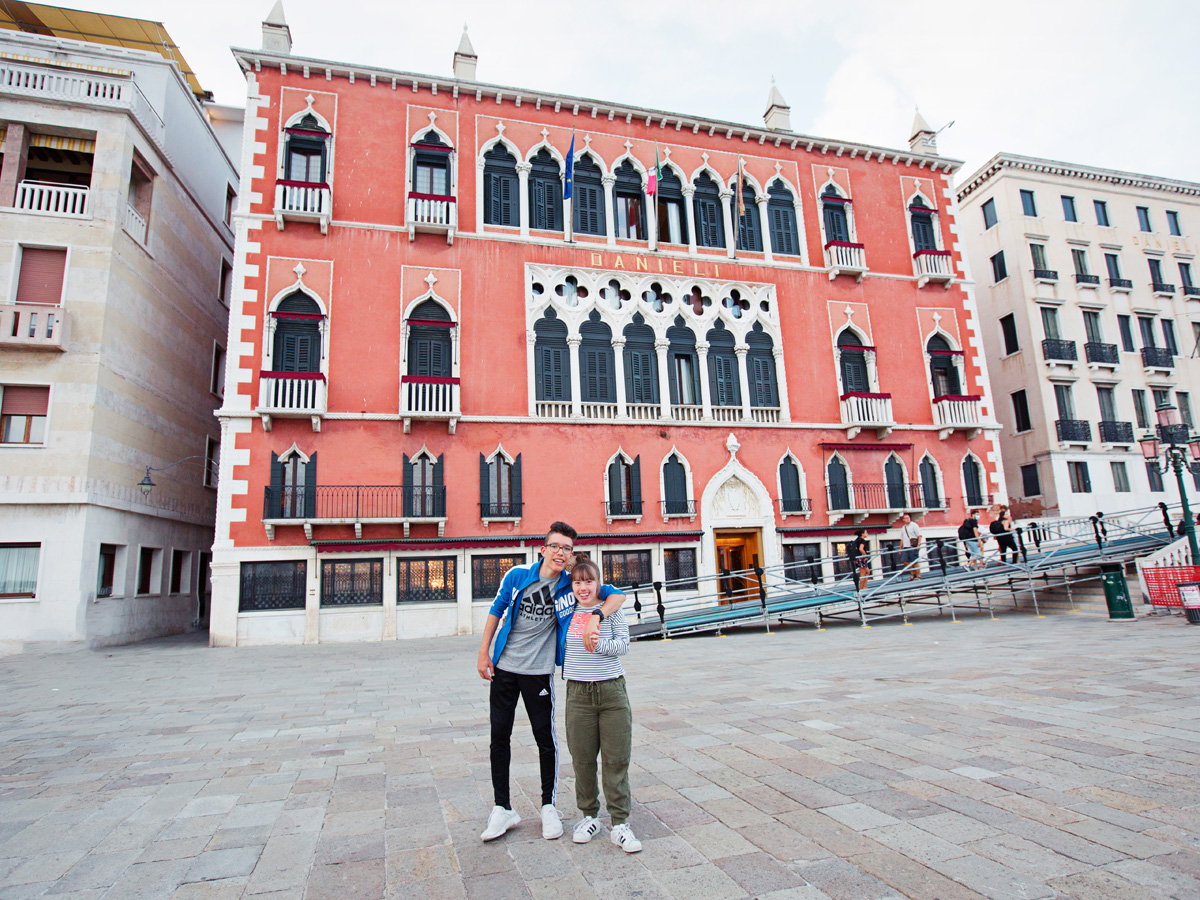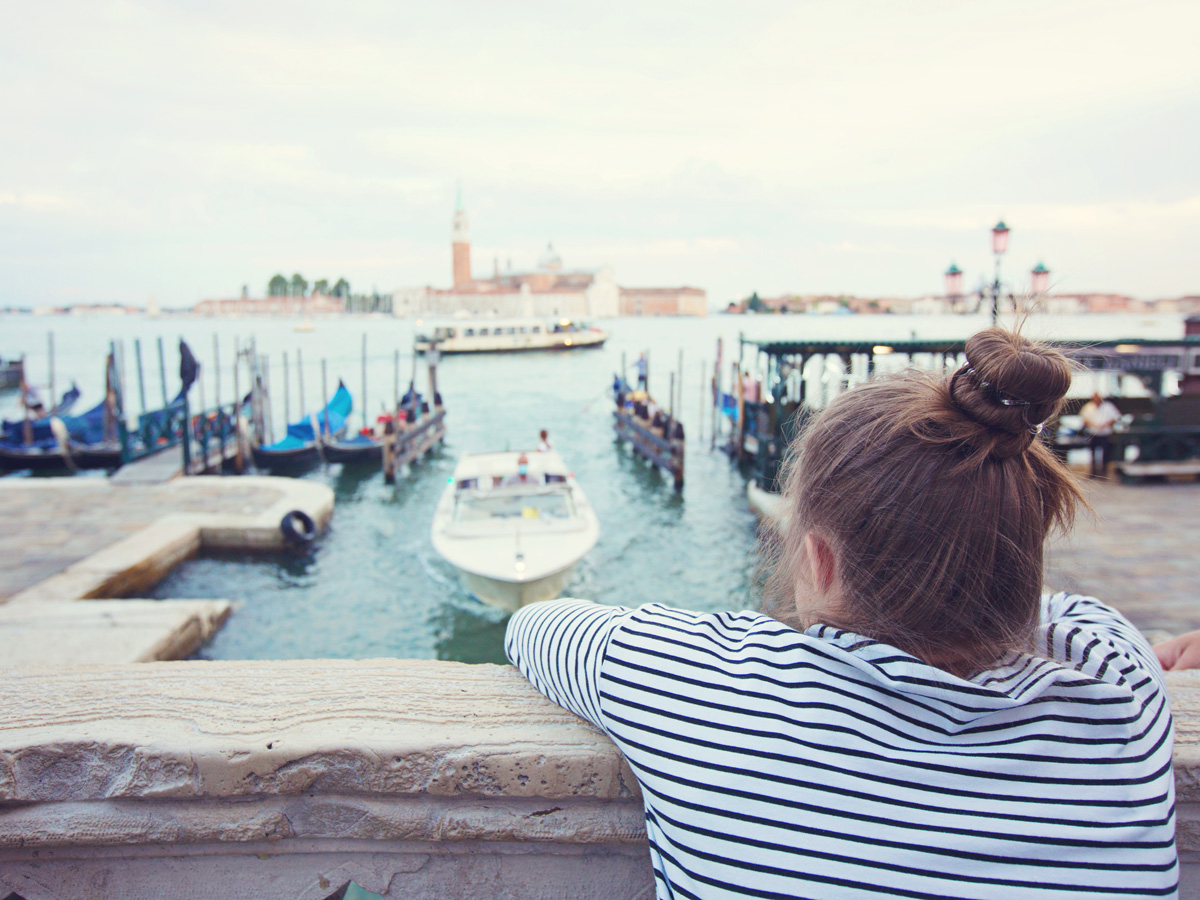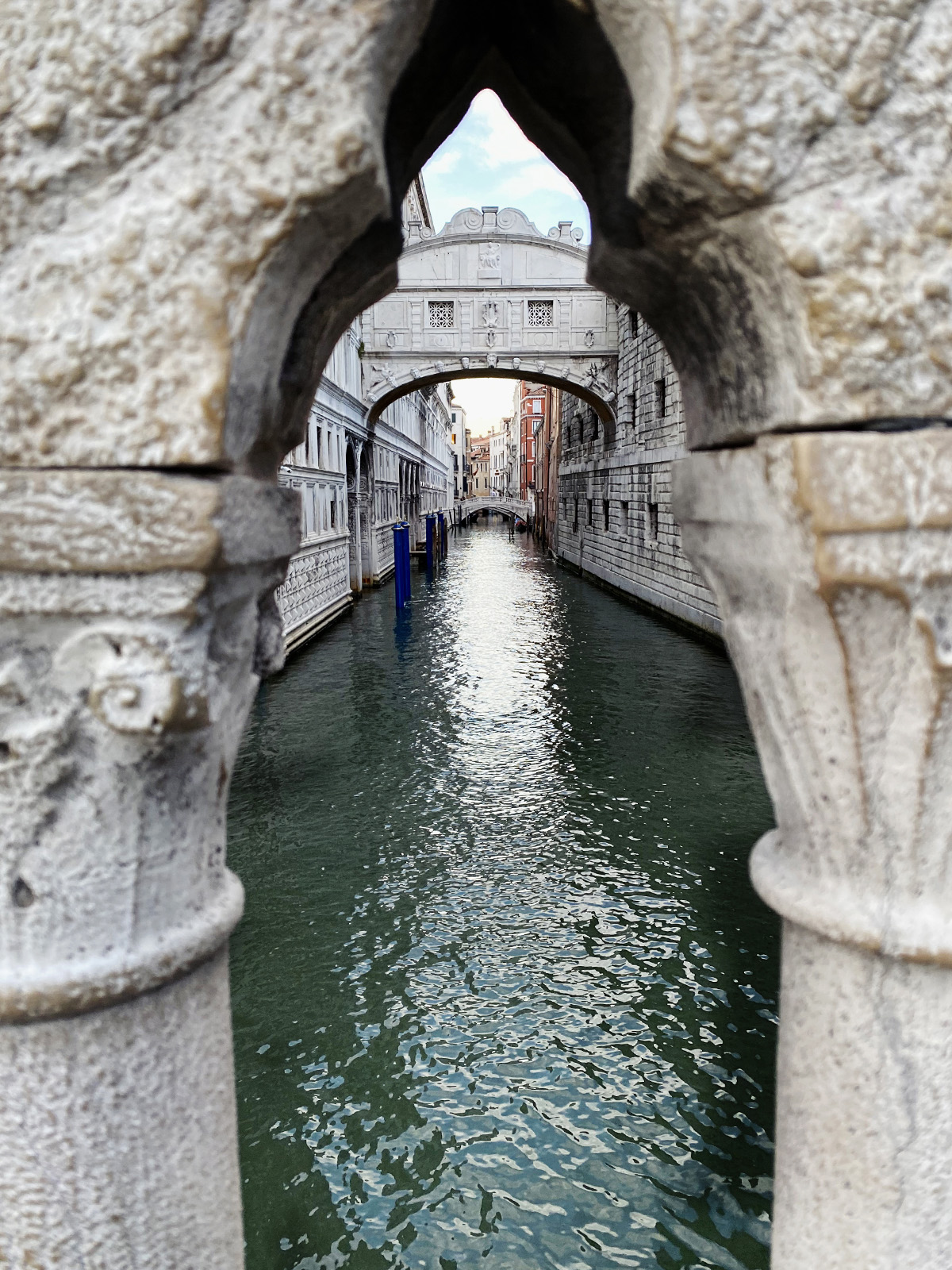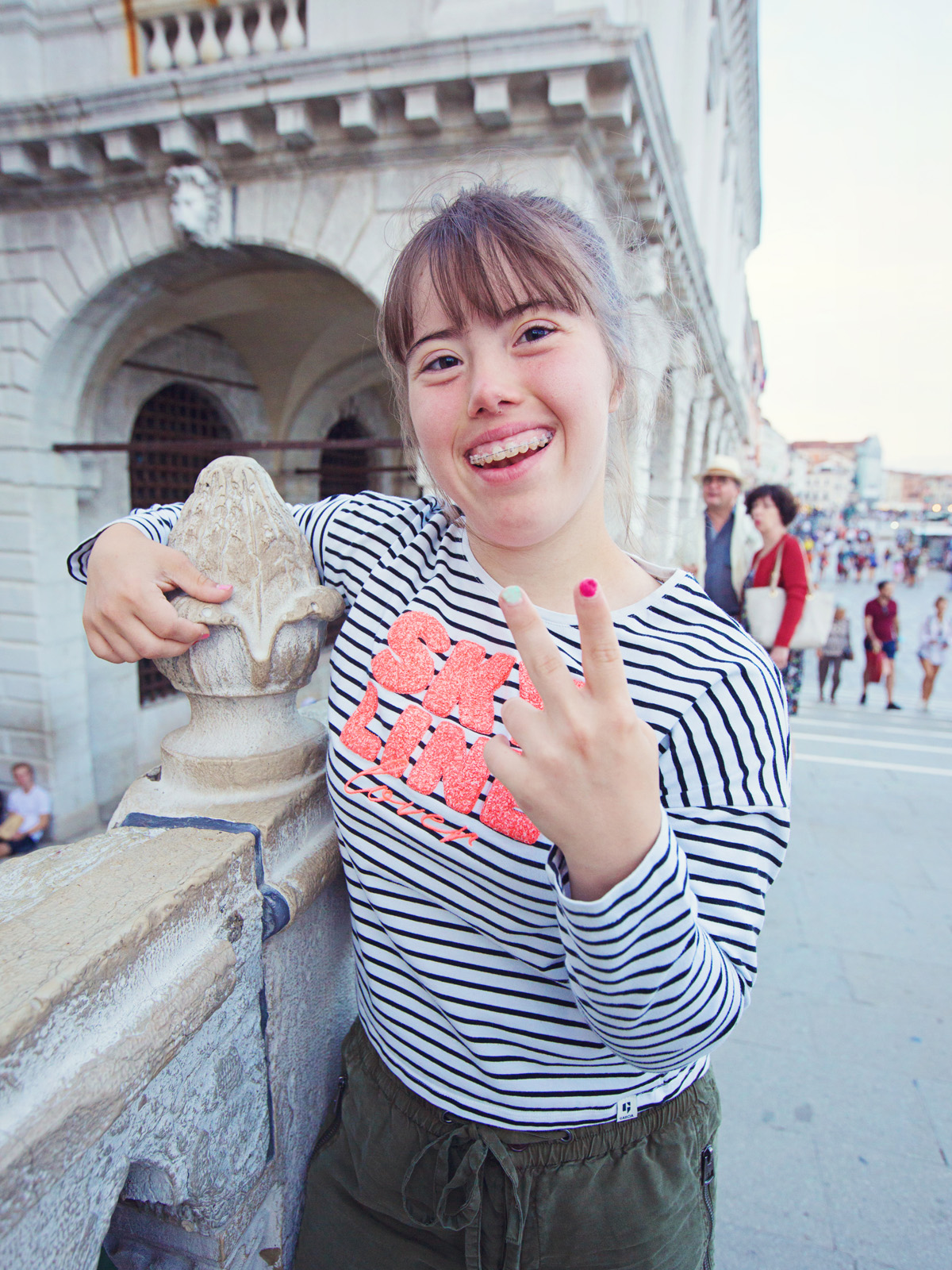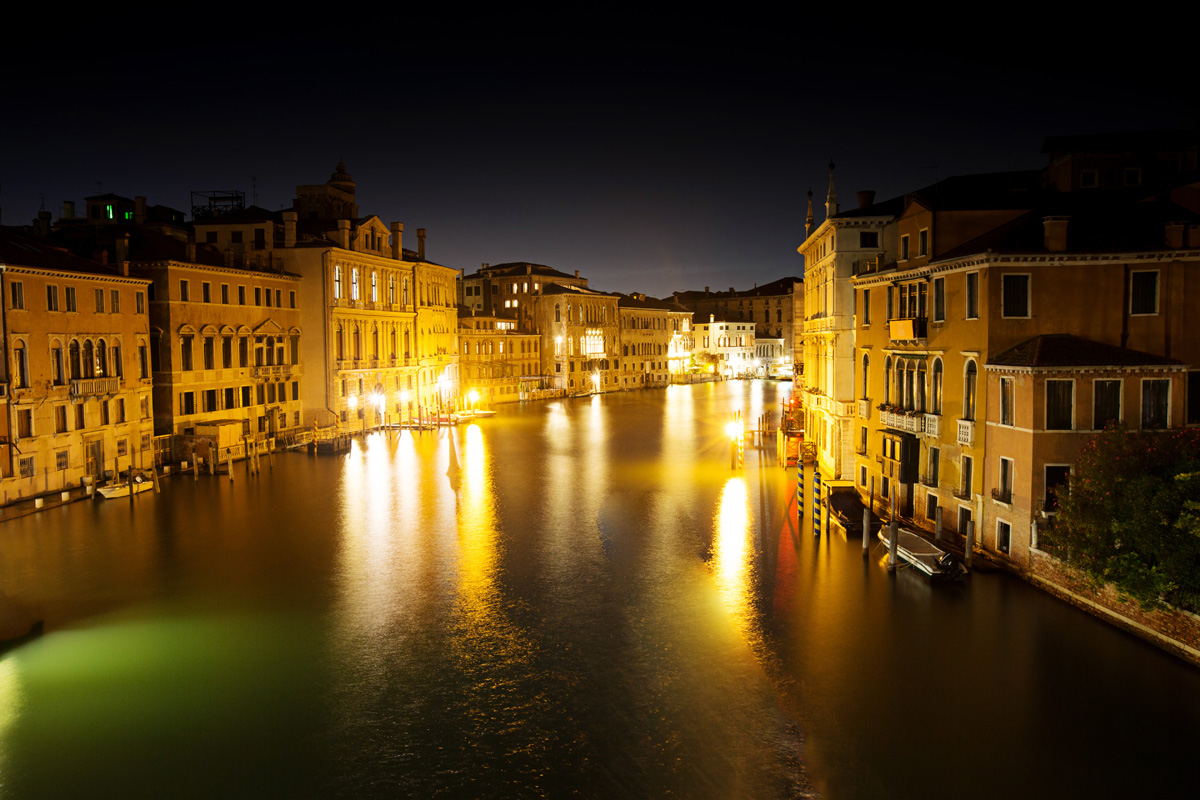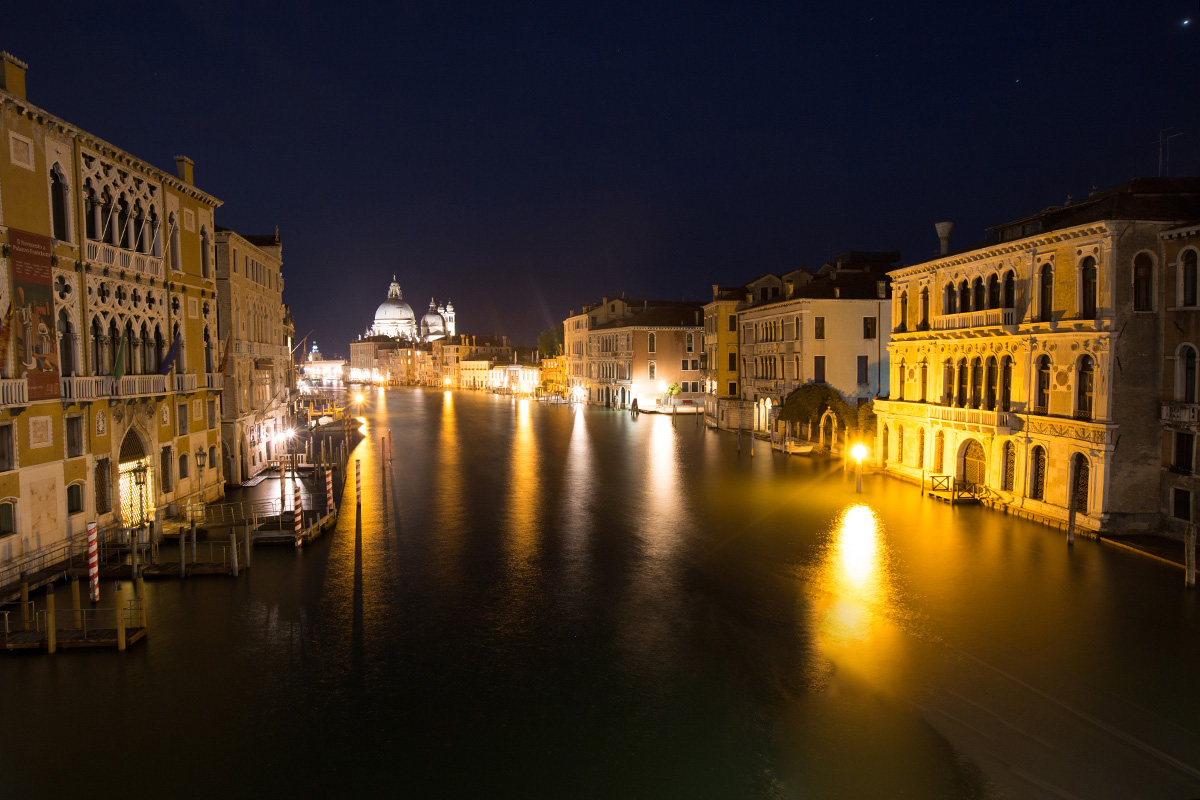 EXPLORING VENICE AT DAWN
Luckily Martin and I are early birds by nature (or maybe we already suffer from senile insomnia? 😉 ), so I didn't have to convince and drag him out of bed to get an early start on Sunday, let the kids sleep in and stroll through Venice before breakfast when it's at its most magical. Of course, it also helped that our hotel was only five minutes away from San Marco. The streets and canals were so peaceful and quiet – no hustle and bustle – and the golden light that comes with dawn and lights up all the beautiful buildings is a photographer's dream. We also very much enjoyed walking around in pleasant temperatures: 23° C instead of the hot 33° C during the day.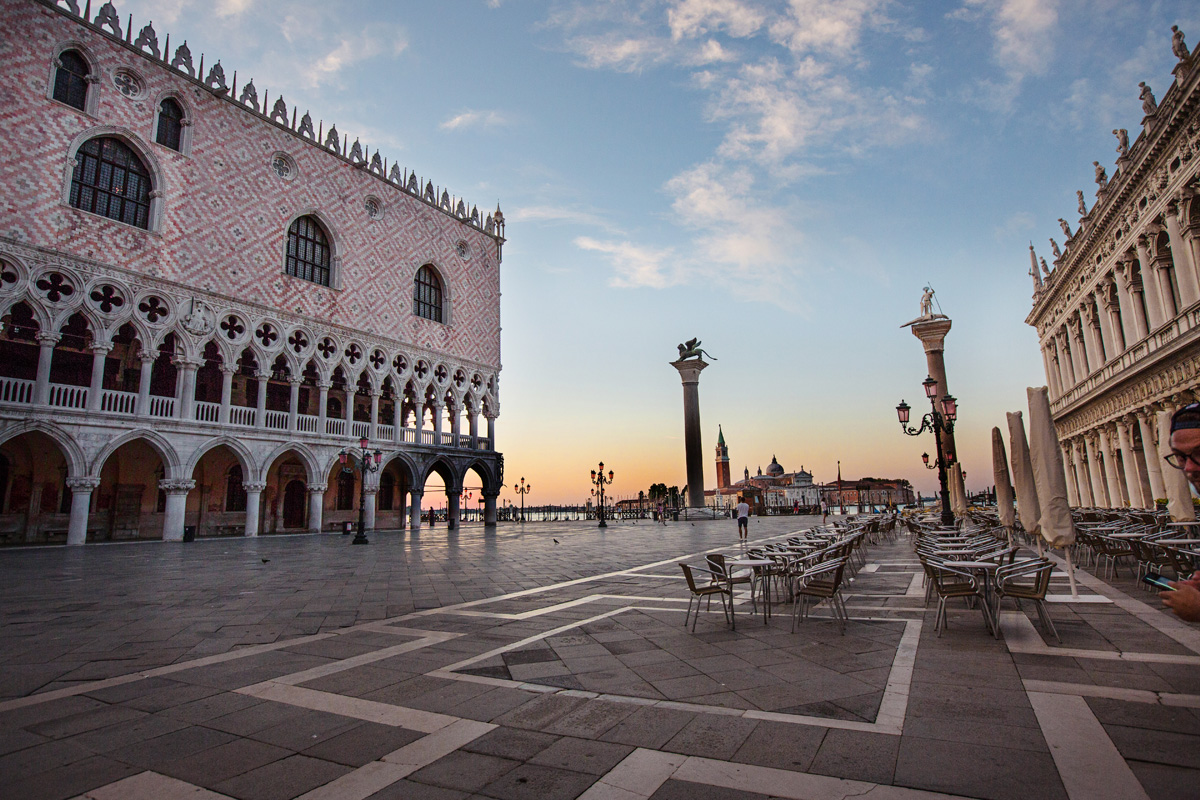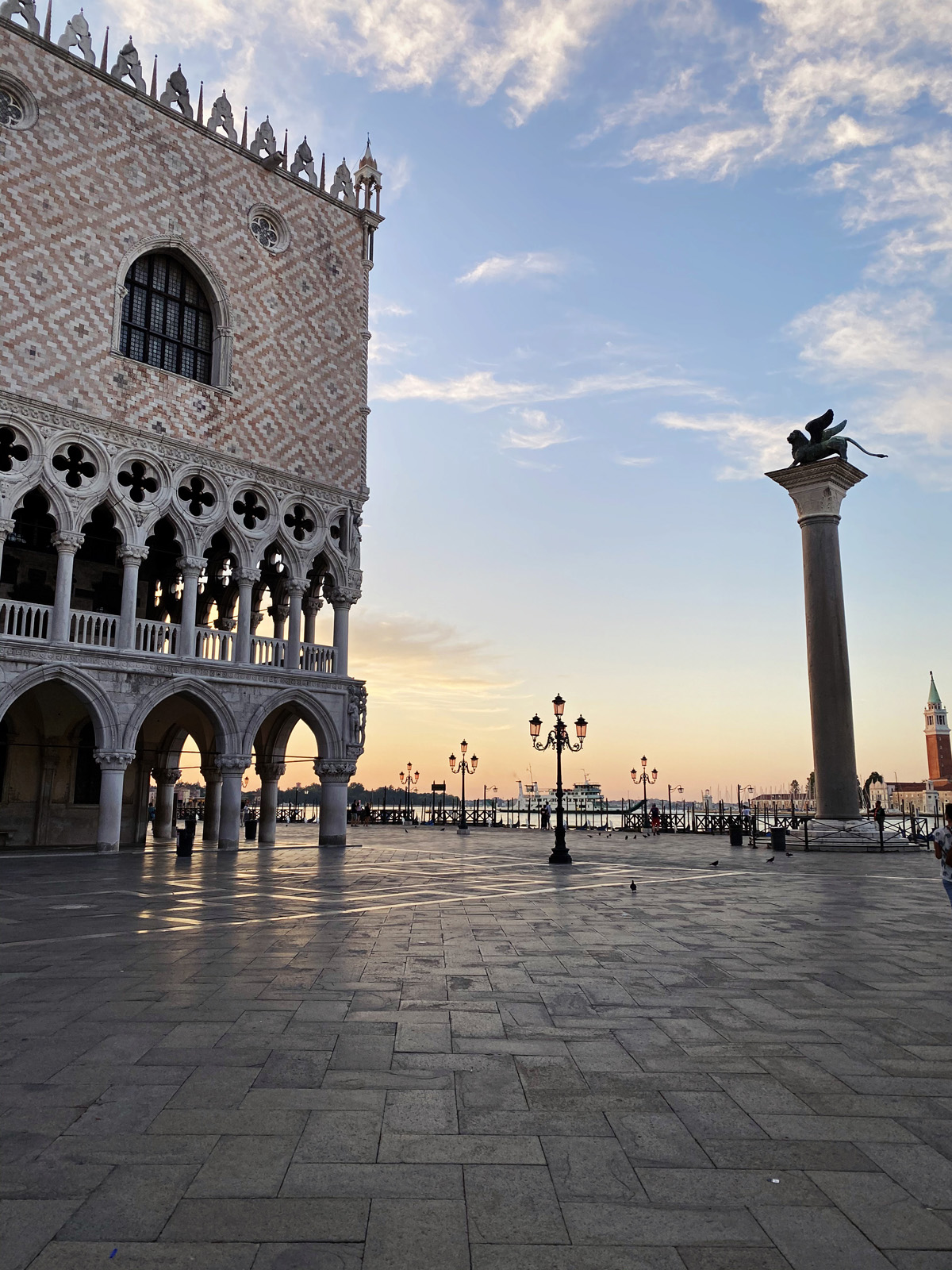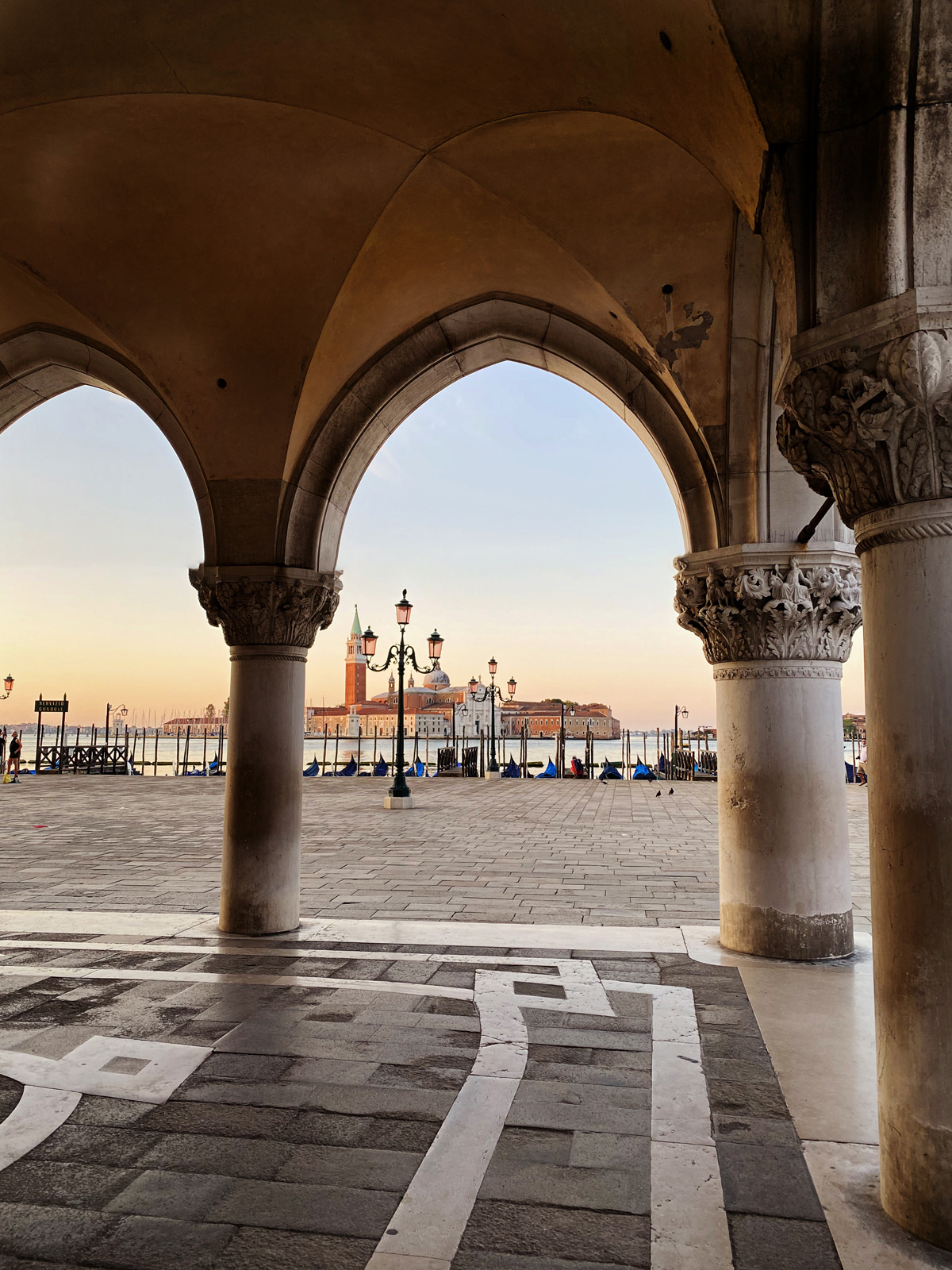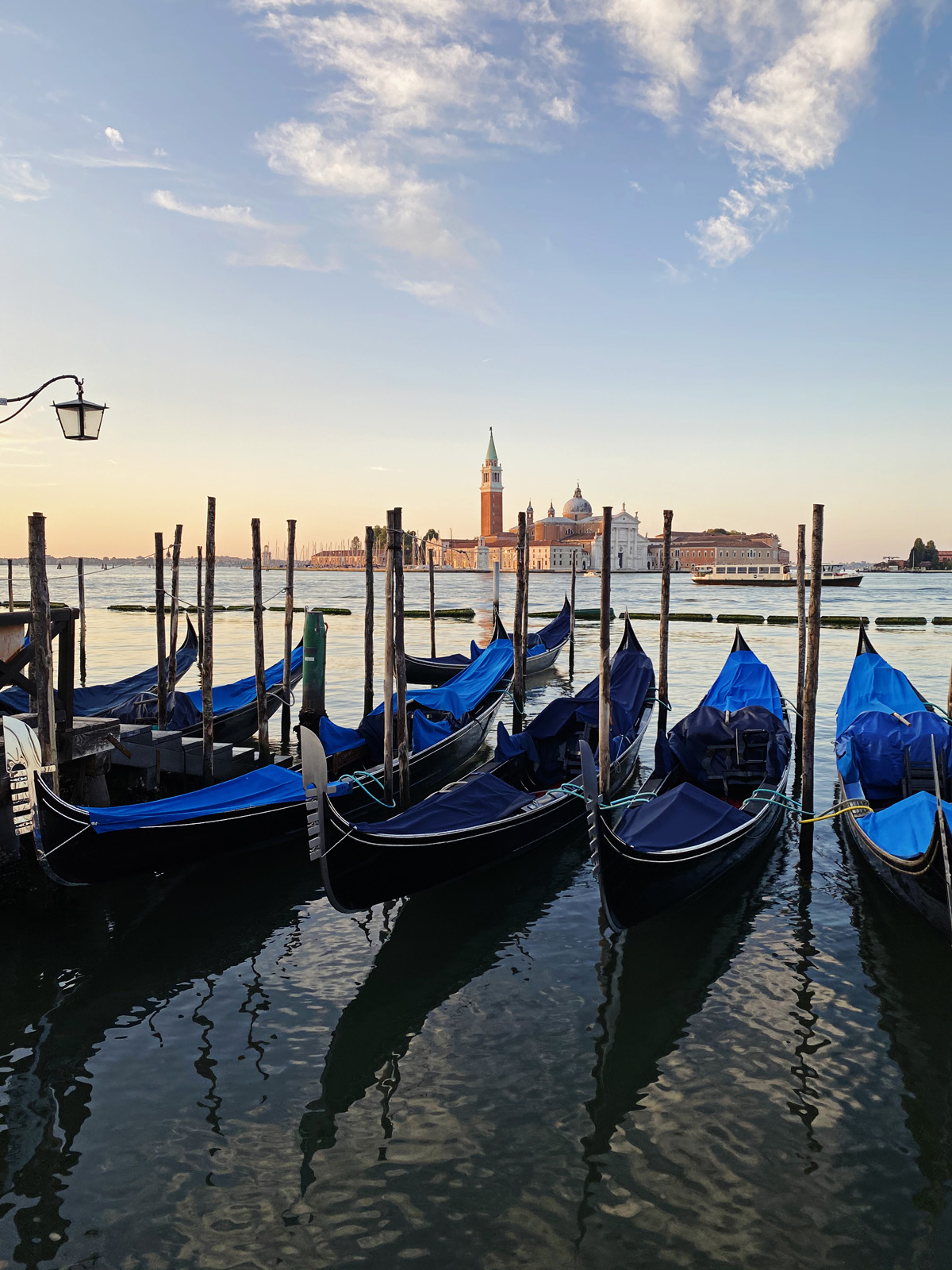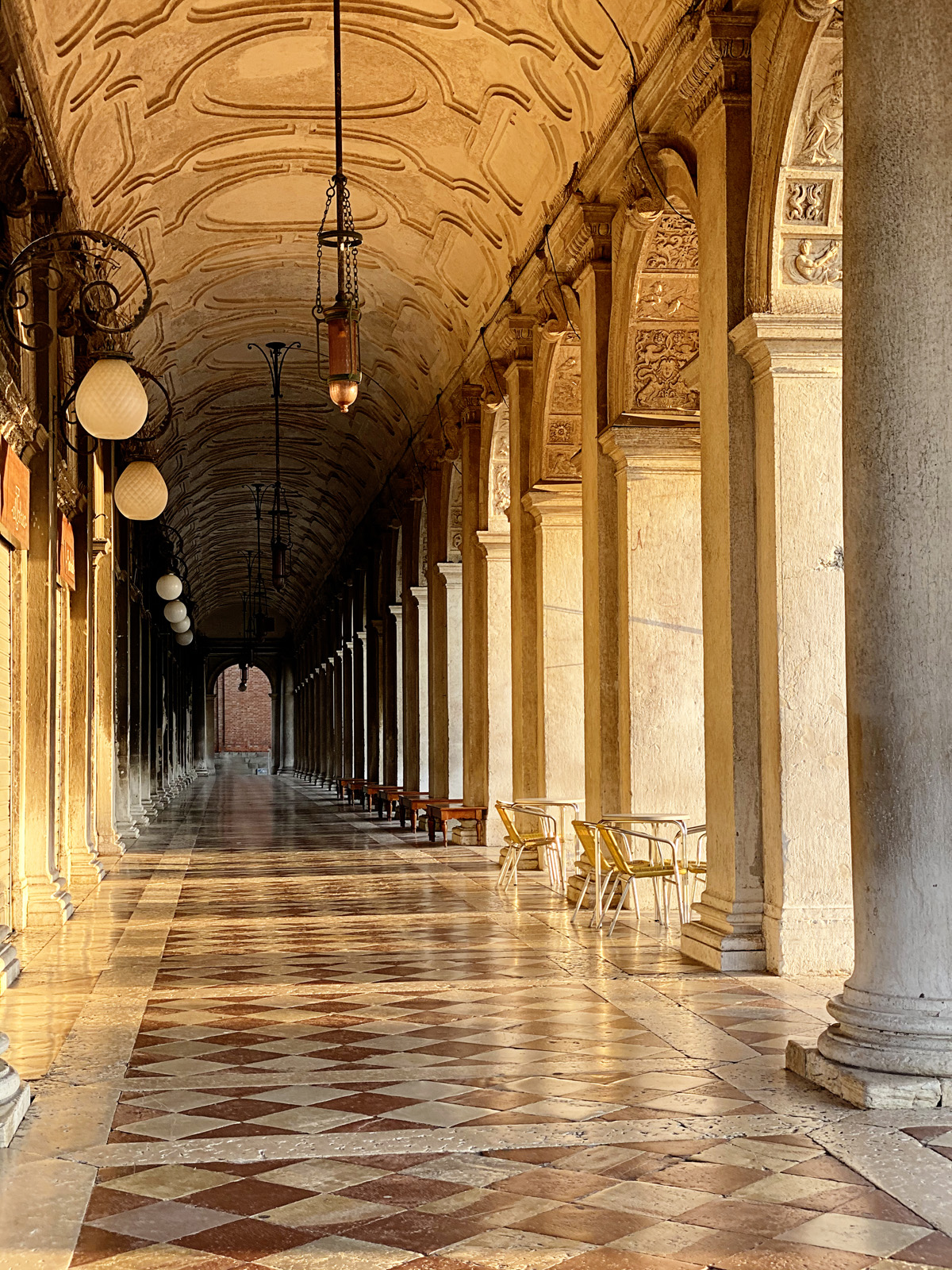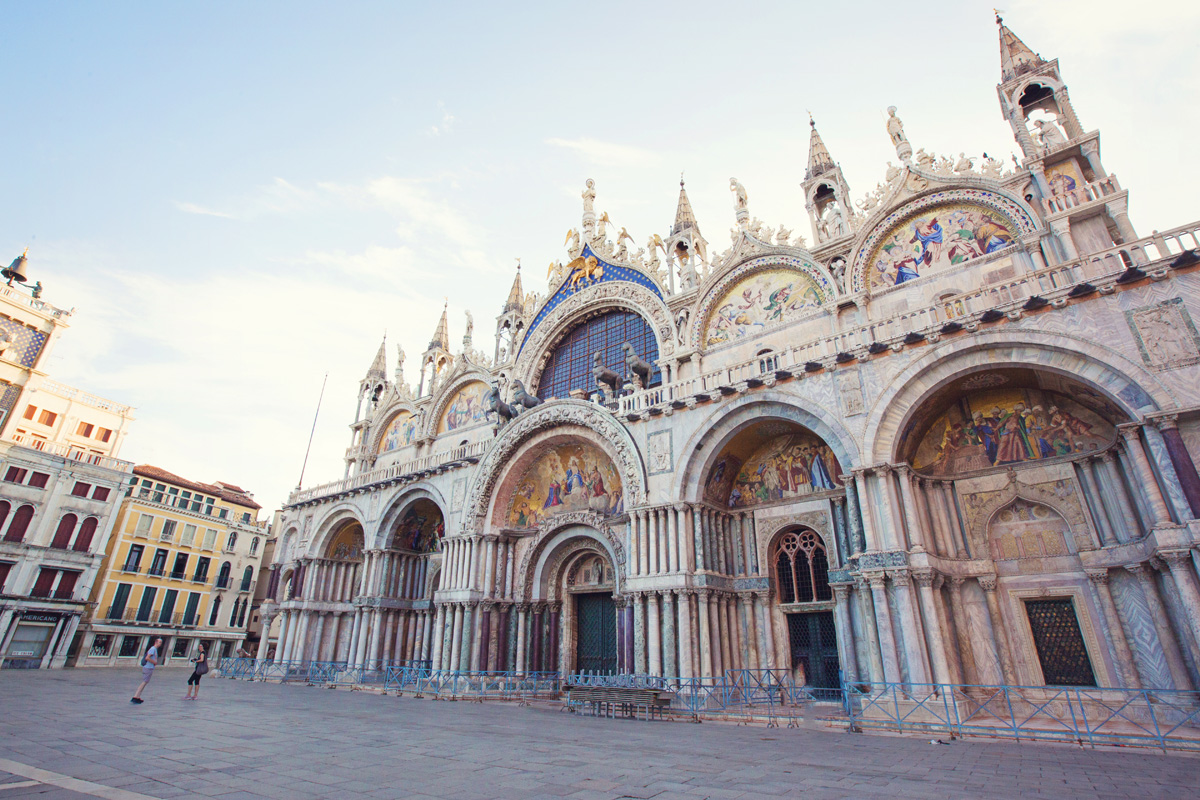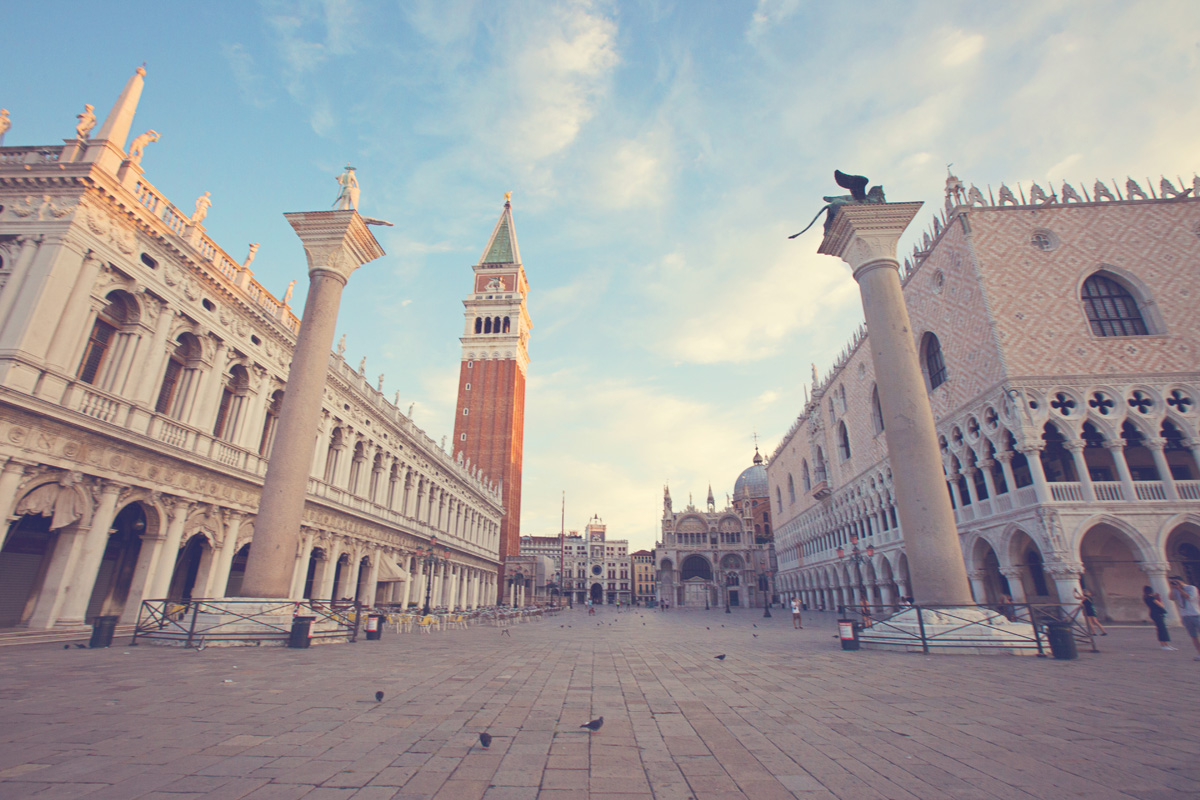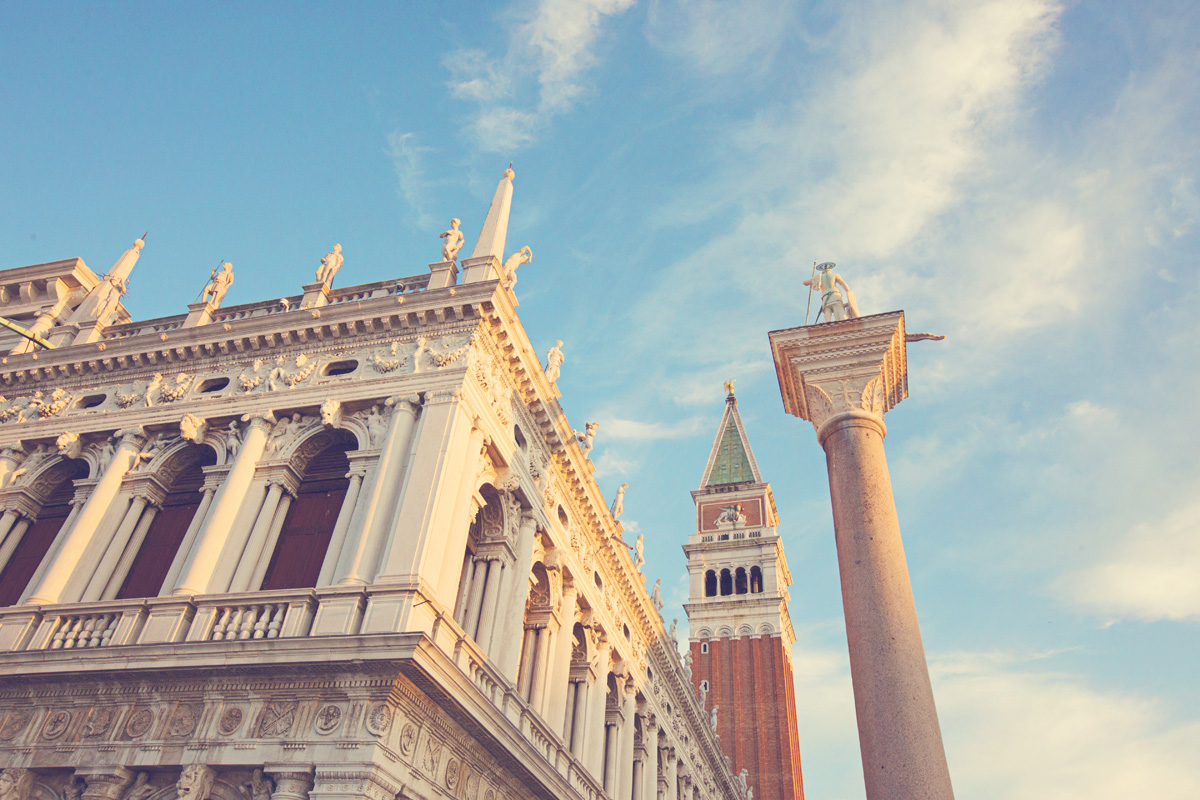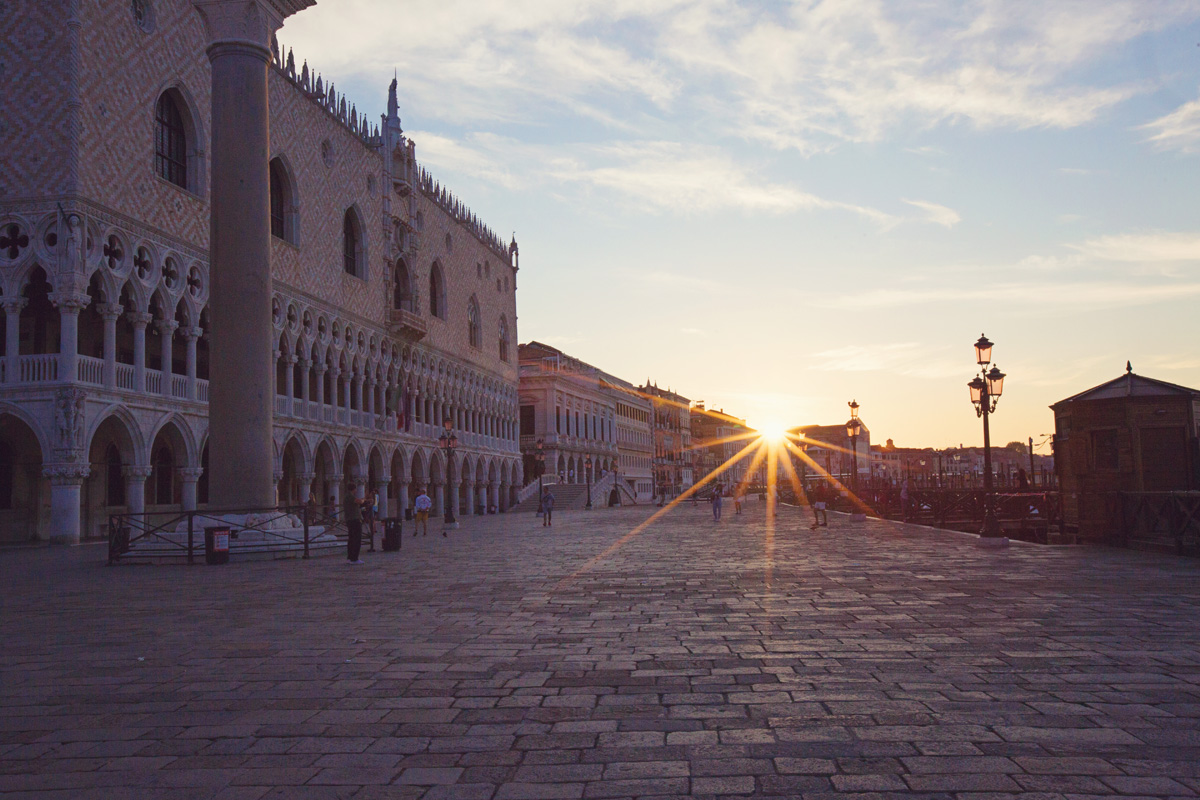 TAKING A GONDOLA RIDE
I know it may be very cliché and very touristy, but a gondola ride through the canals was on the very top of our Venice bucket list. In our opinion these fourty minutes are worth every cent.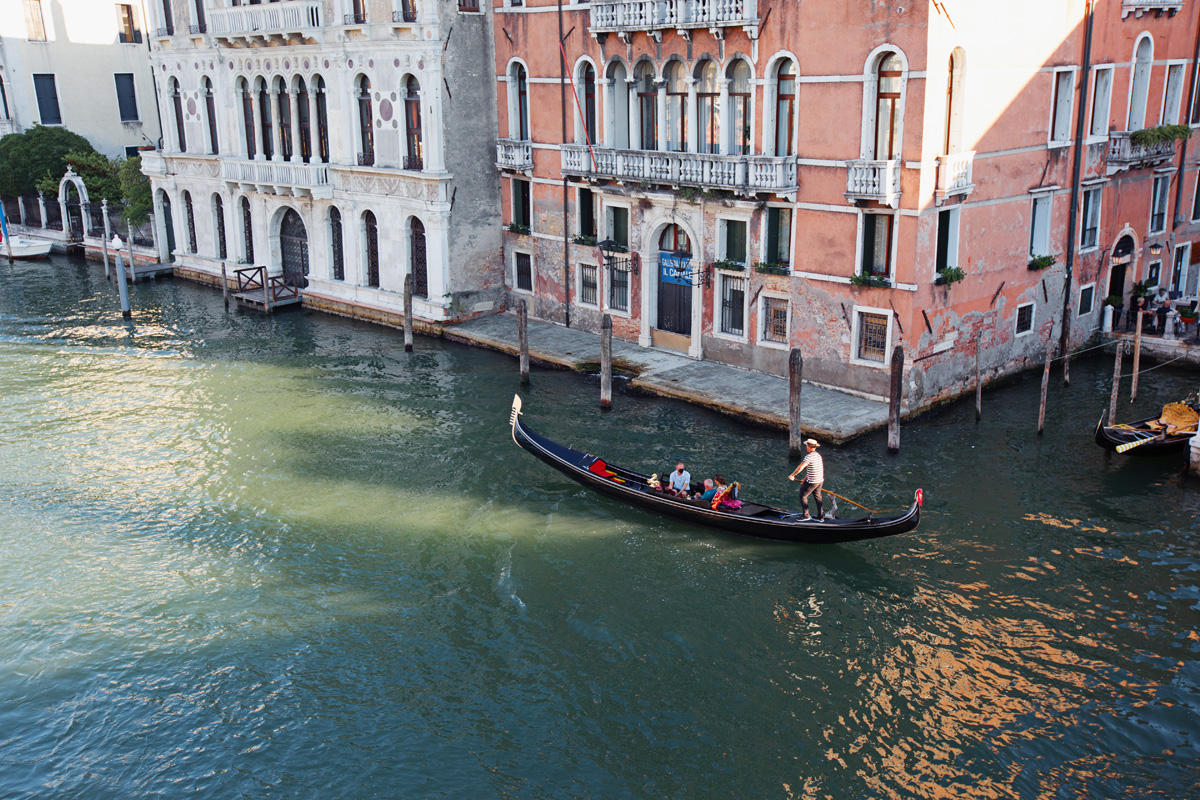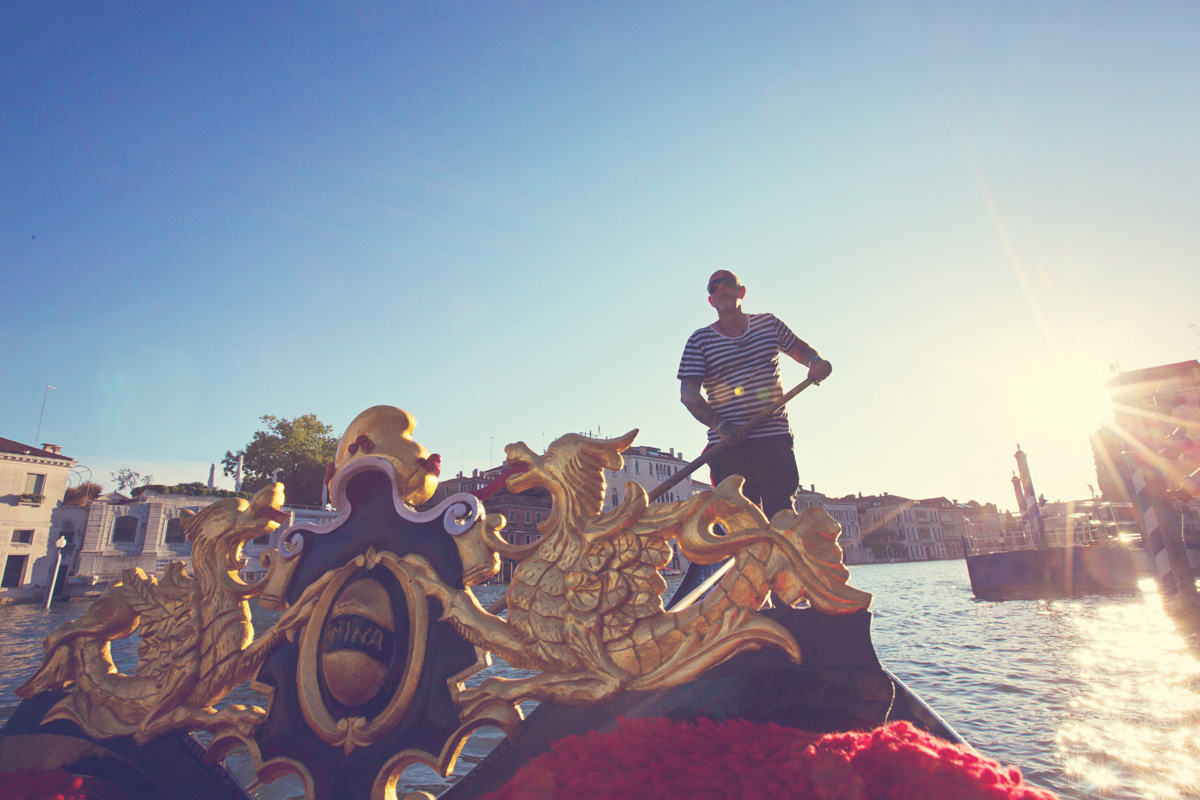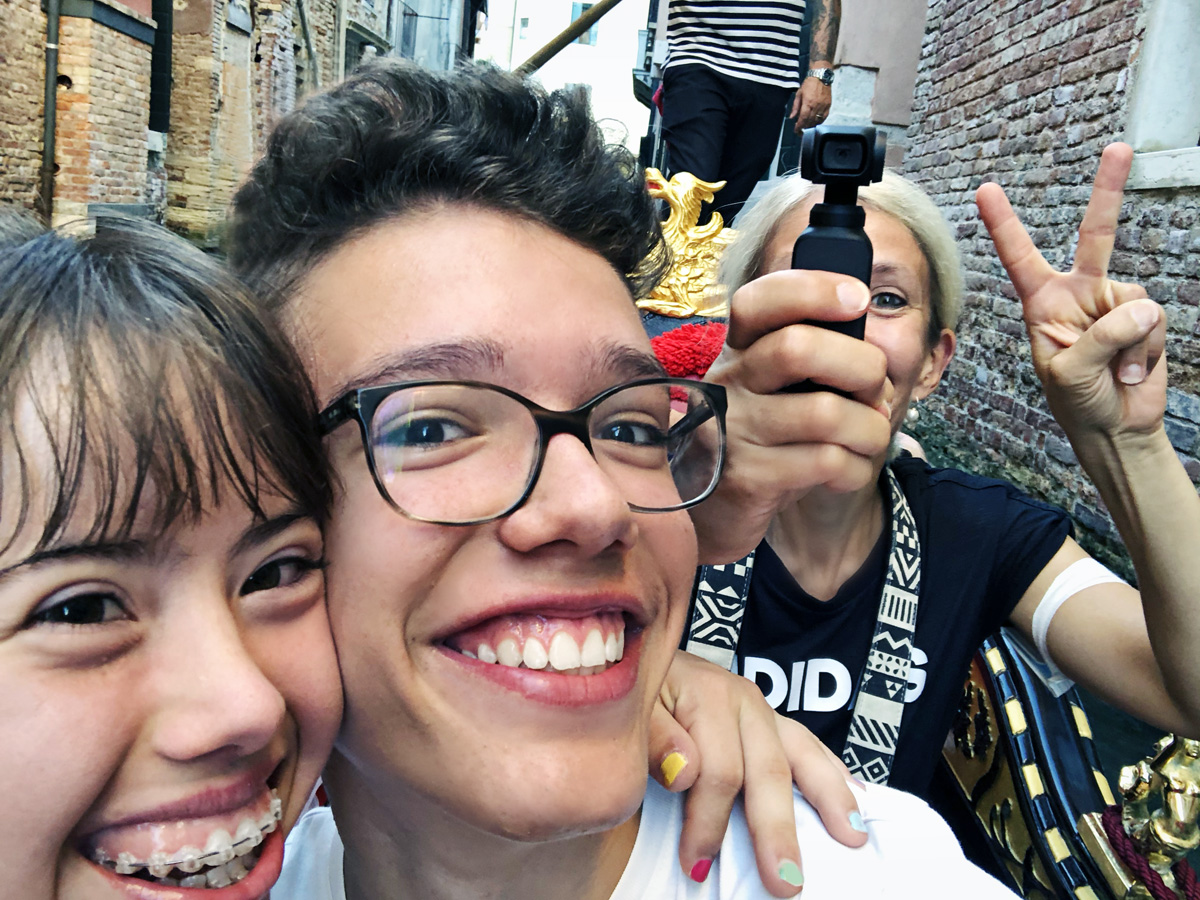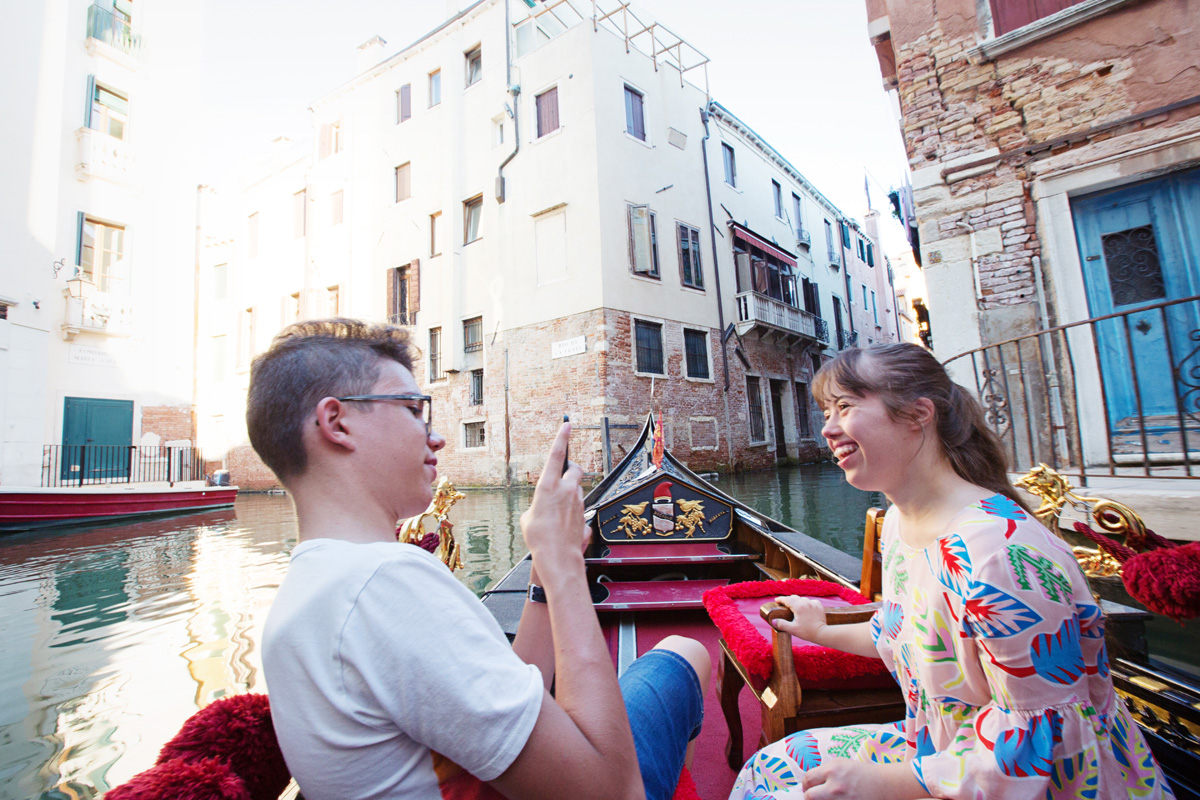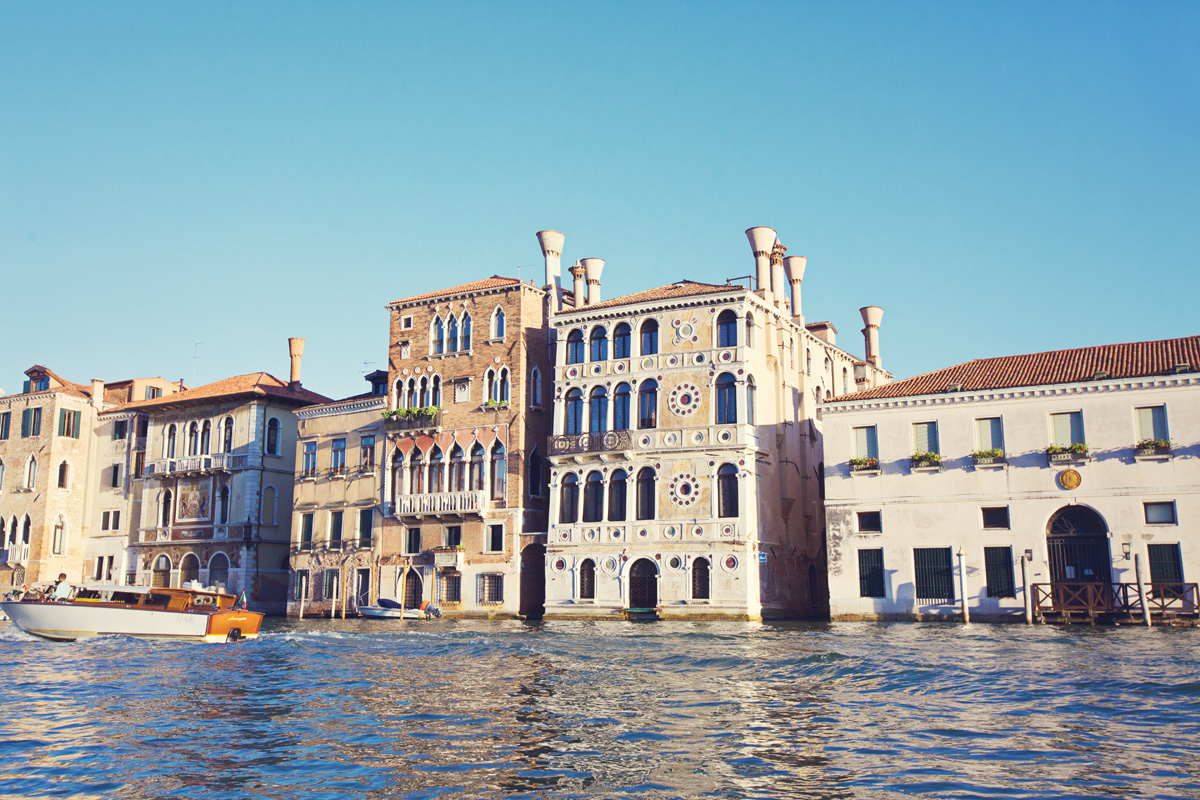 SAVORING THE DELICIOUS ITALIAN CUISINE
Italy is not only our favorite country, we also love the Italian cuisine. Getting lost in Venice and ending up in one of the many cute little authentic Italian restaurants was something we enjoyed to the fullest. Most of them even offered glutenfree pasta and pizza – Juliana in paradise! That being said when the kids happened to discover the canalside Hard Rock Café and got super excited, I have to admit we couldn't resist either and spent two dinner nights there, sitting outside, sipping on neat drinks, indulging in burgers and fries, and getting bitten by dozens of mosquitos at the same time all of us, ugh!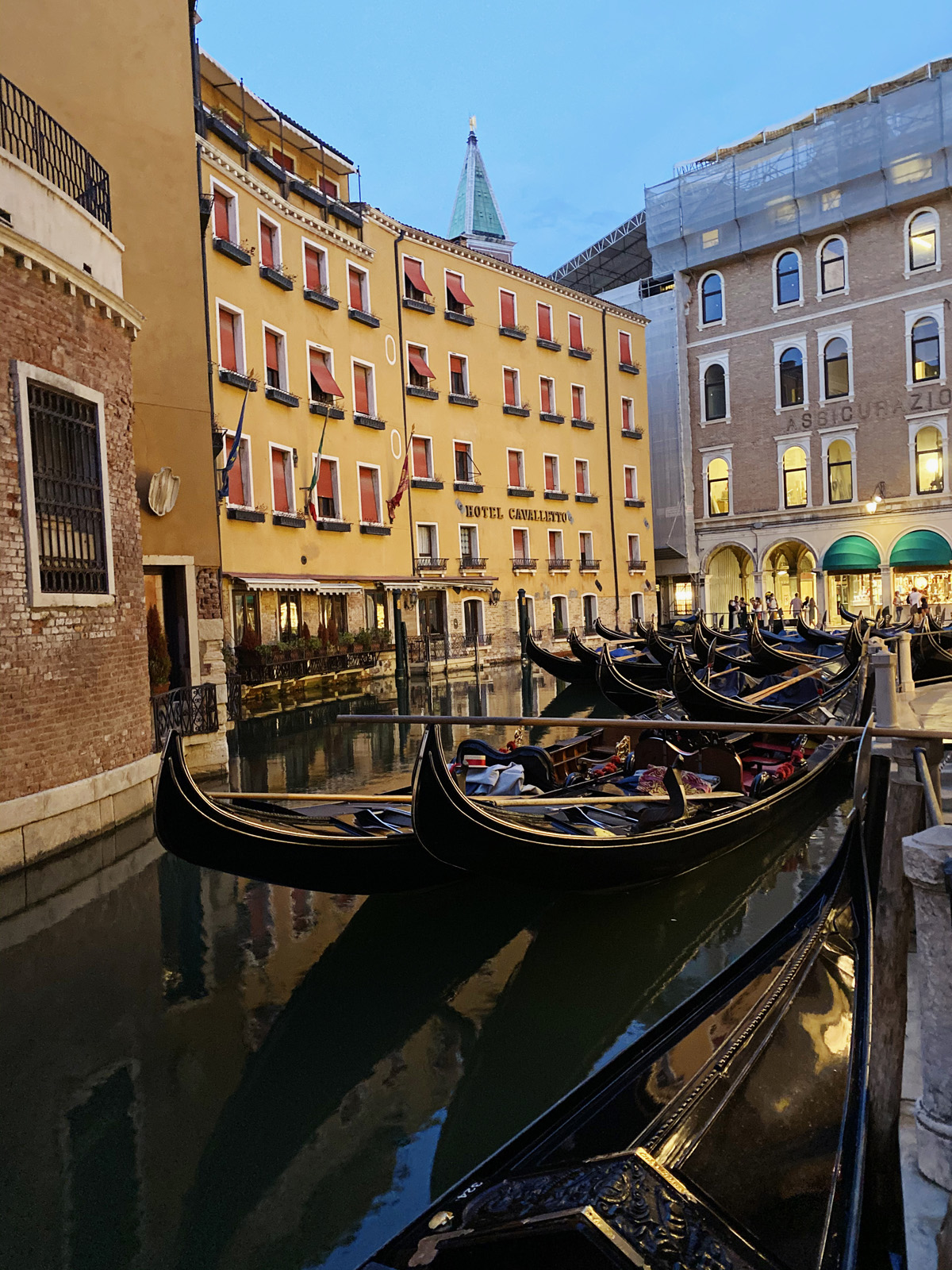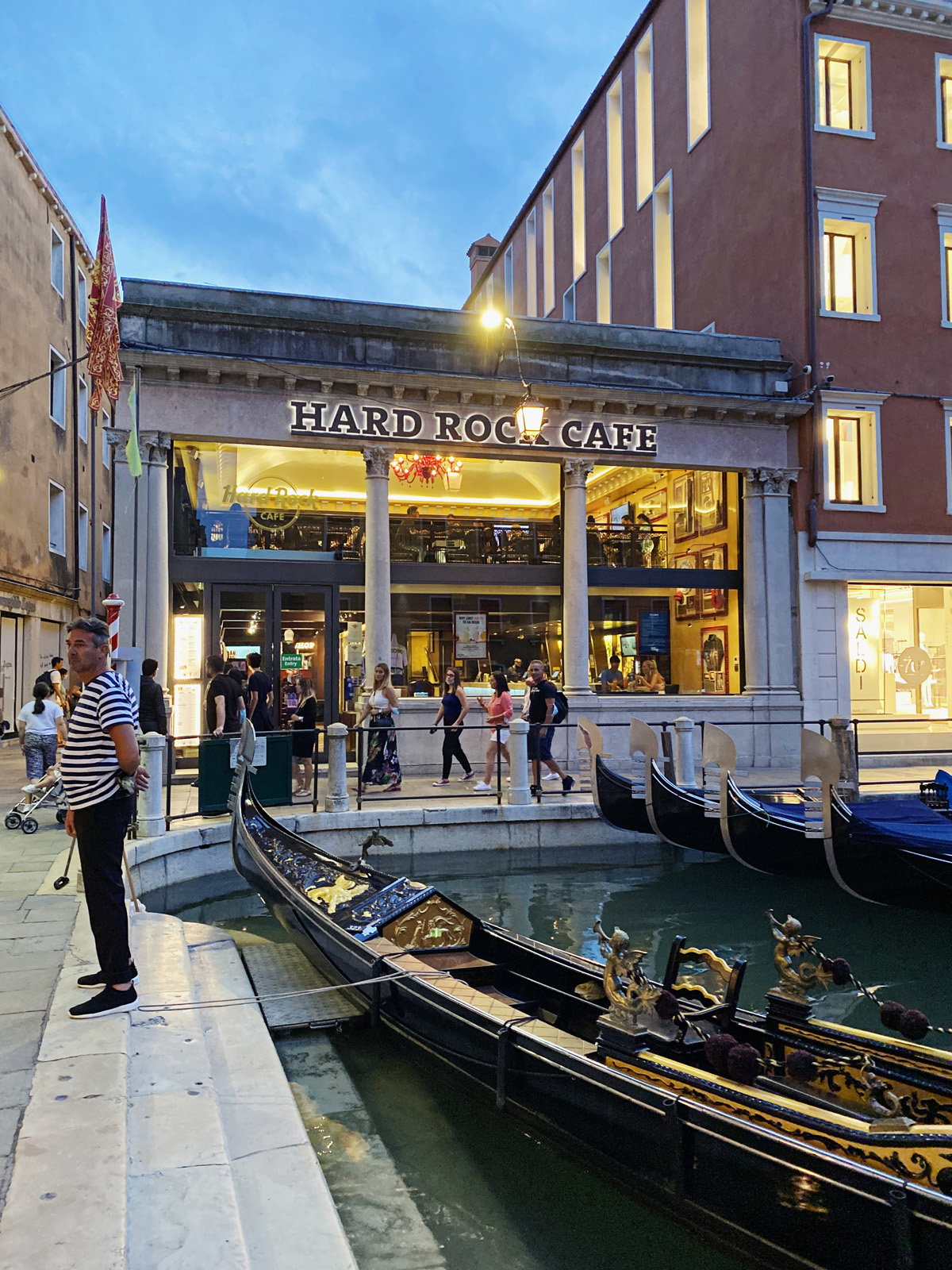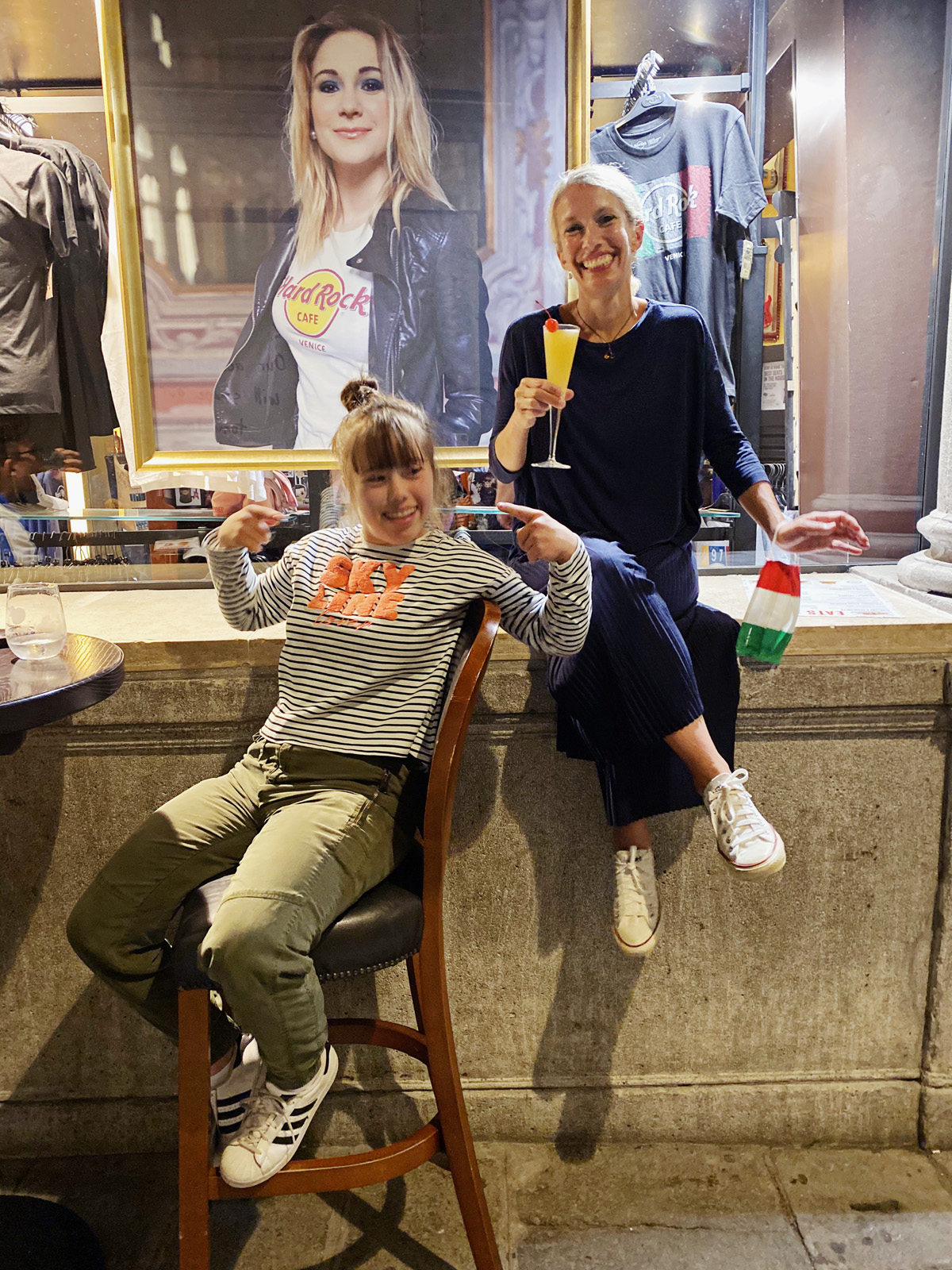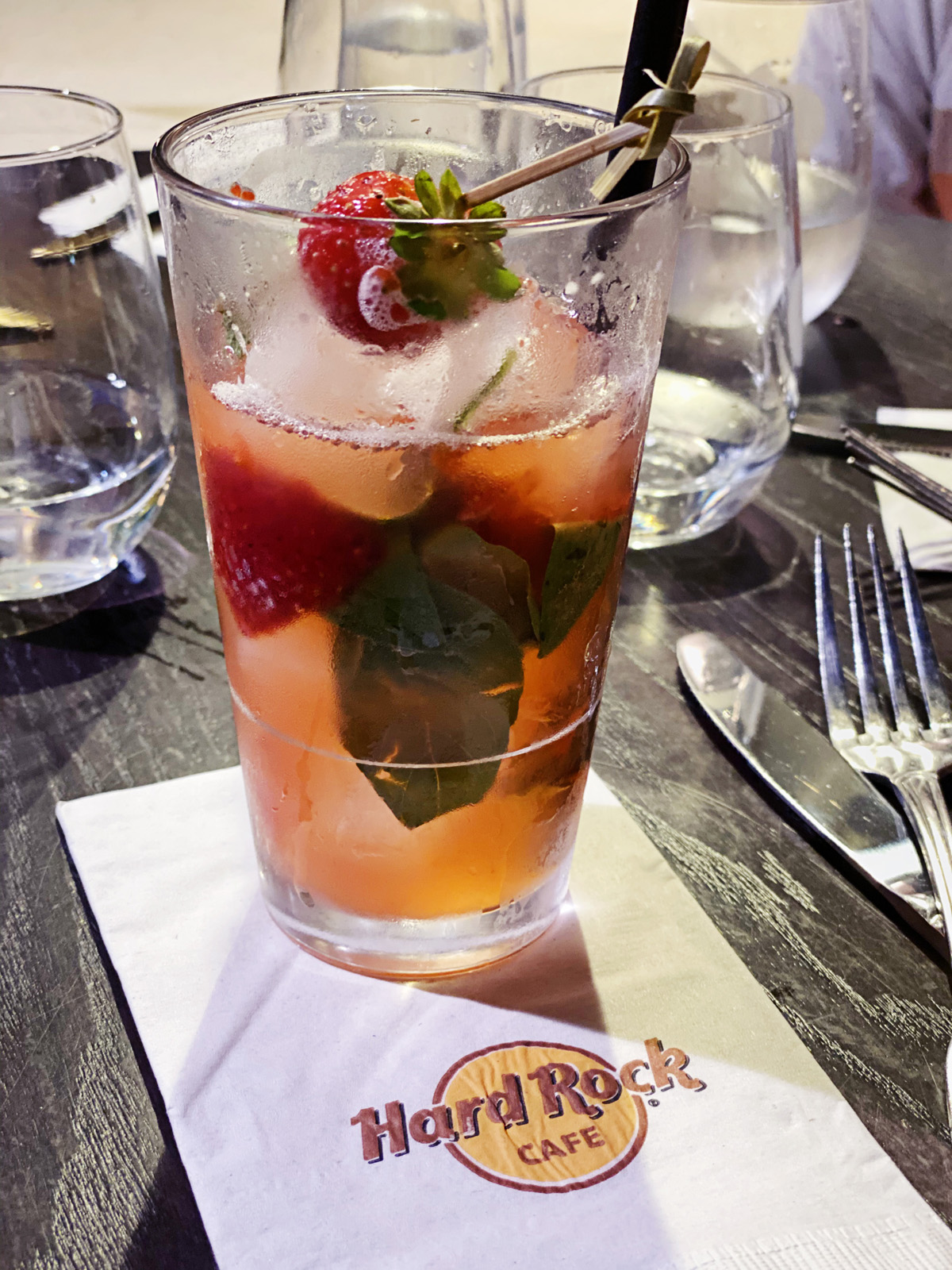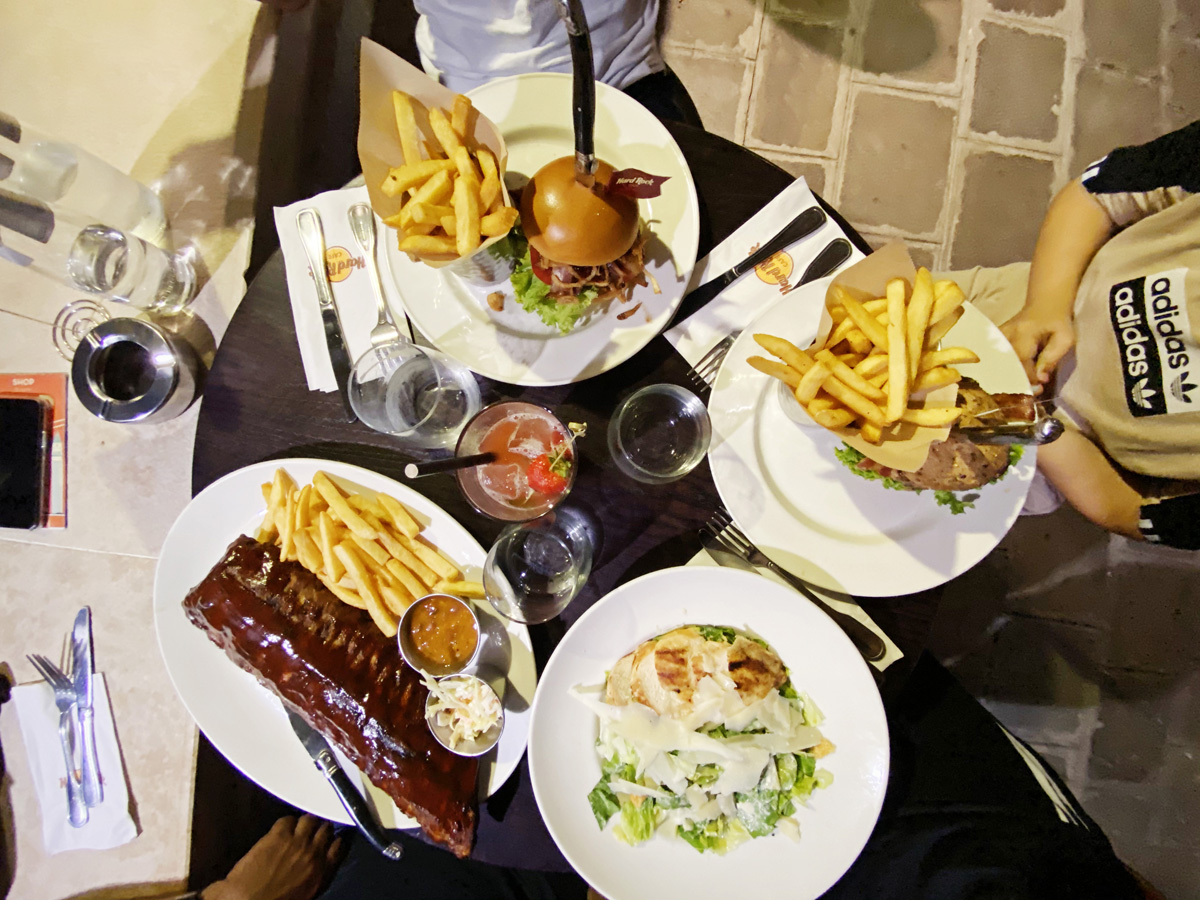 My new favorite drink: Bellini 🍹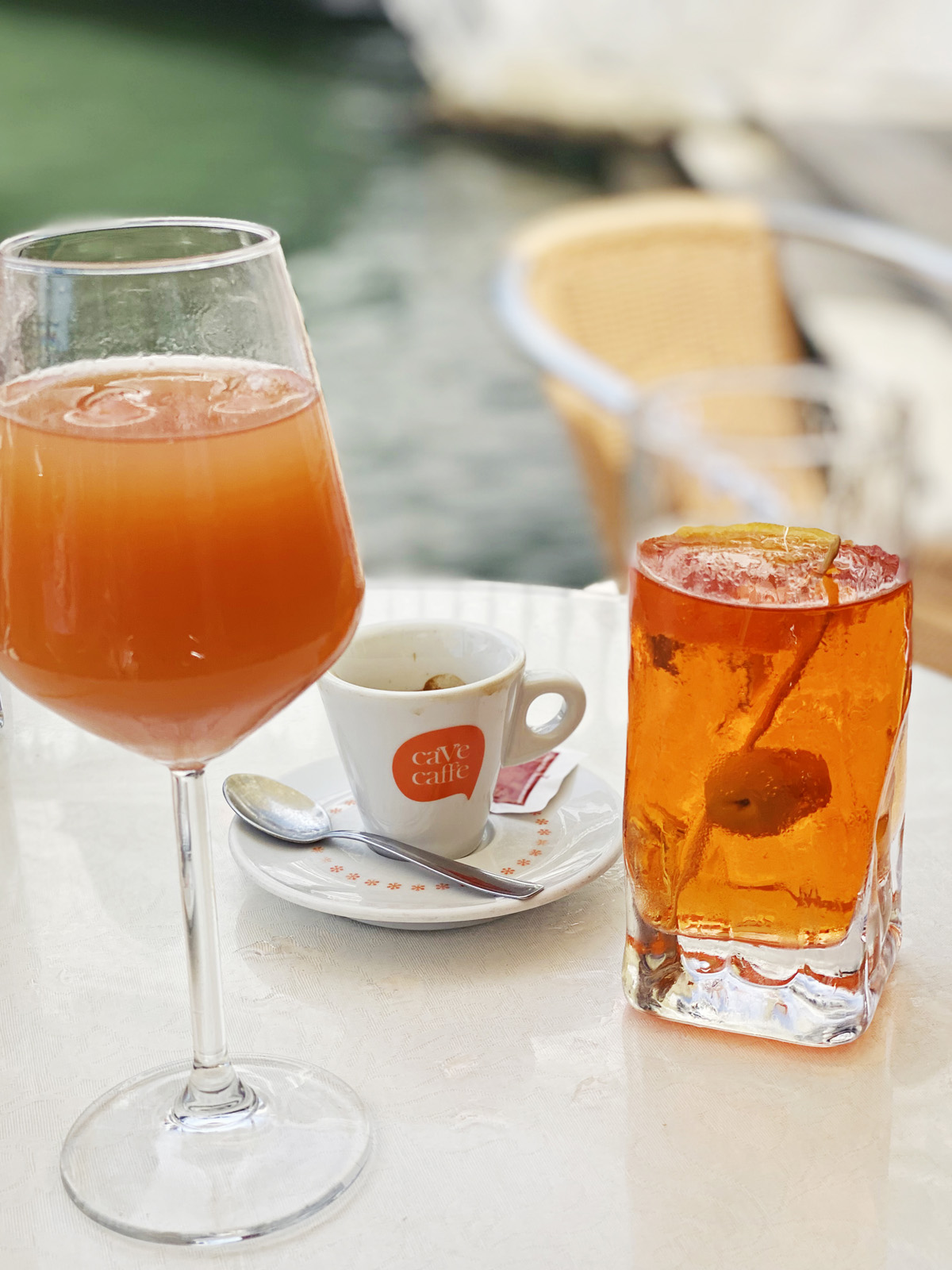 One evening we escaped the crowds around St. Mark's Place, hopped onto the vaporetto (waterbus) over to Giudecca, a hidden gem of an island with a beautiful long promenade to stroll along and lots of cafés and restaurants directly at the waterfront.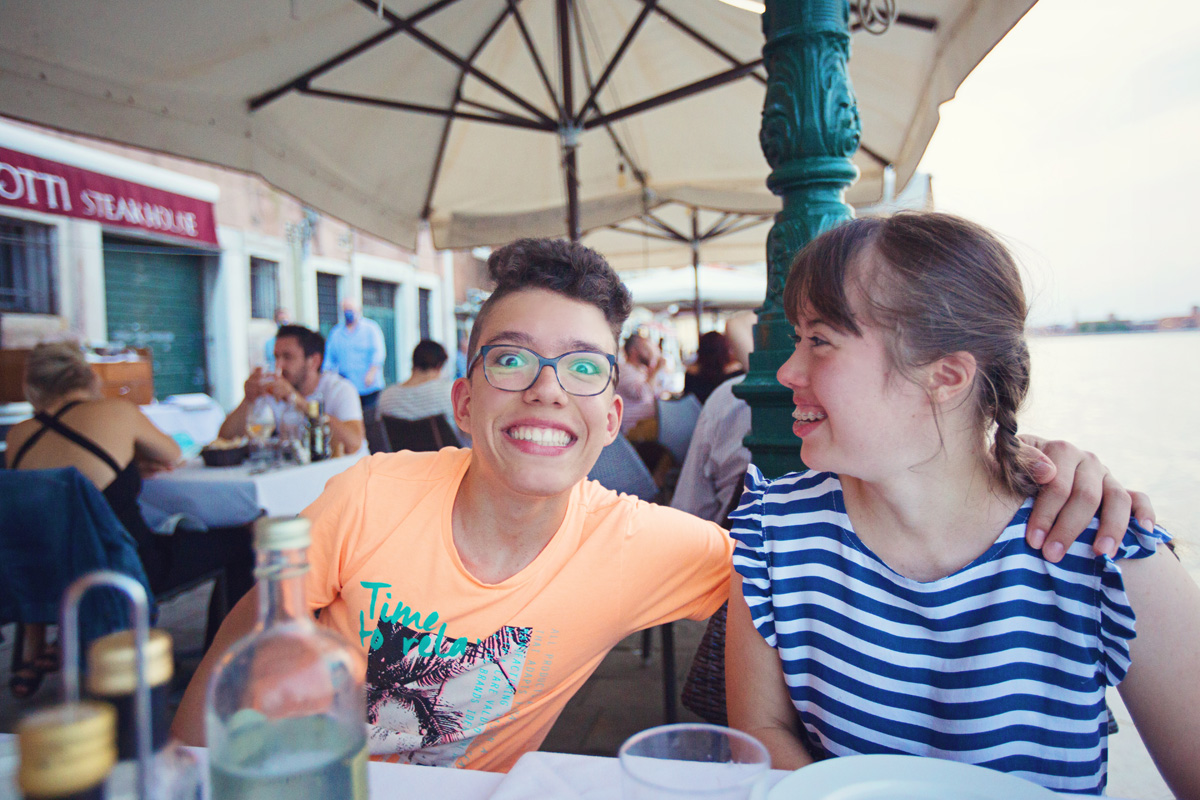 After Nicolas and I had watched a documentary about an Italian restaurant chef who every morning gets up early to buy the freshest produce at the famous Rialto market, we knew we had to go there too and treat all our senses. Rumors have it that the Rialto mercado takes place since 1097.