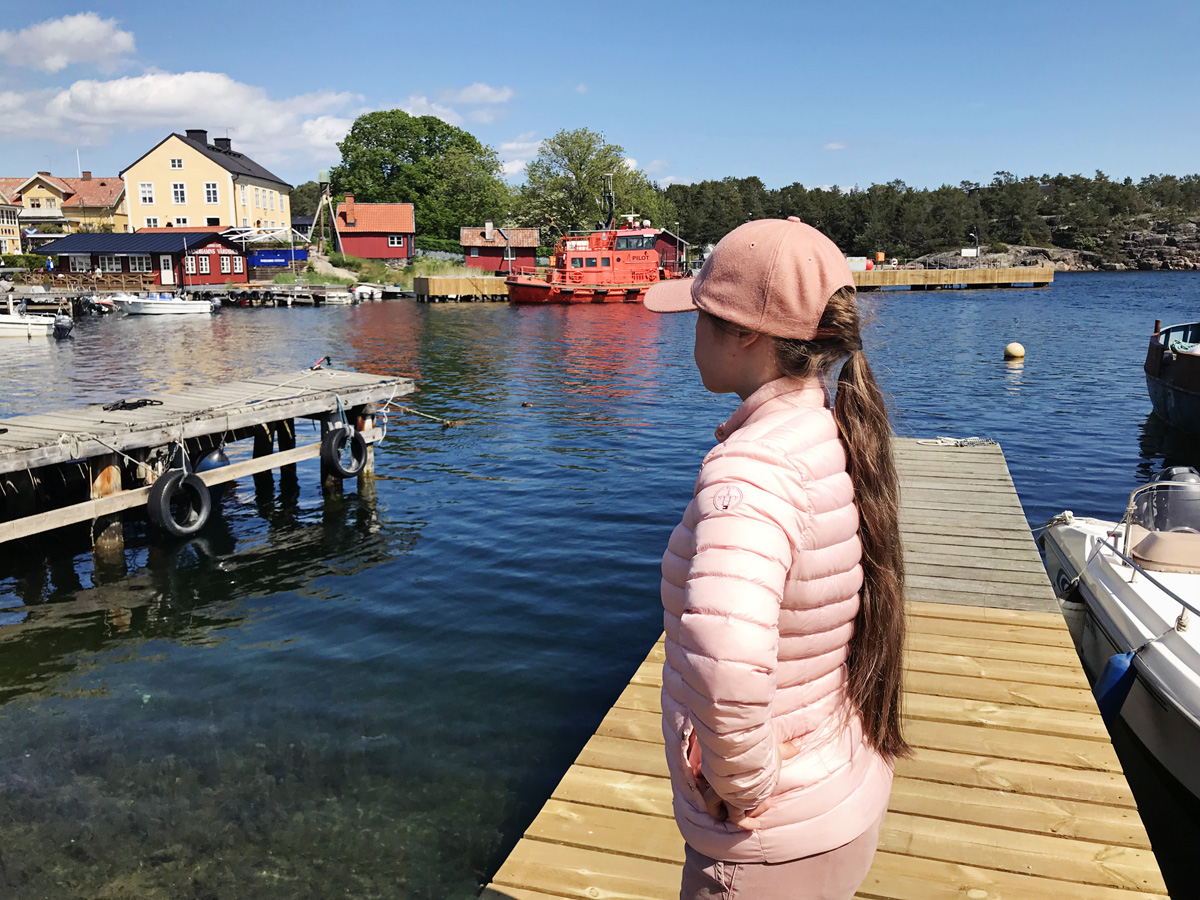 20 Jun

10 THINGS WE LOVED IN SWEDEN

Being an Italian at heart and only functioning and thriving in warmer temperatures, I seemed to never really being attracted to visit Europe's Northern countries (aside from a few short stays in Denmark and Stockholm). My interest in these countries slowly and luckily changed in the last eight years or so when I not only became friends with some wonderful people from Scandinavia, I also really fell in love with Scandinavic design and its clean, simple lines and minimalism.

We just returned from our trip to Sweden where we had the pleasure of visiting family, and now I fully understand why this Scandinavian wonderland ranks high on the lists measuring the quality of life, equality and happiness. It really seems like a fantastic place to live.

I made a (rather random) list of ten things we loved about Sweden just for fun, please enjoy a few (smartphone-only ;-( ) impressions.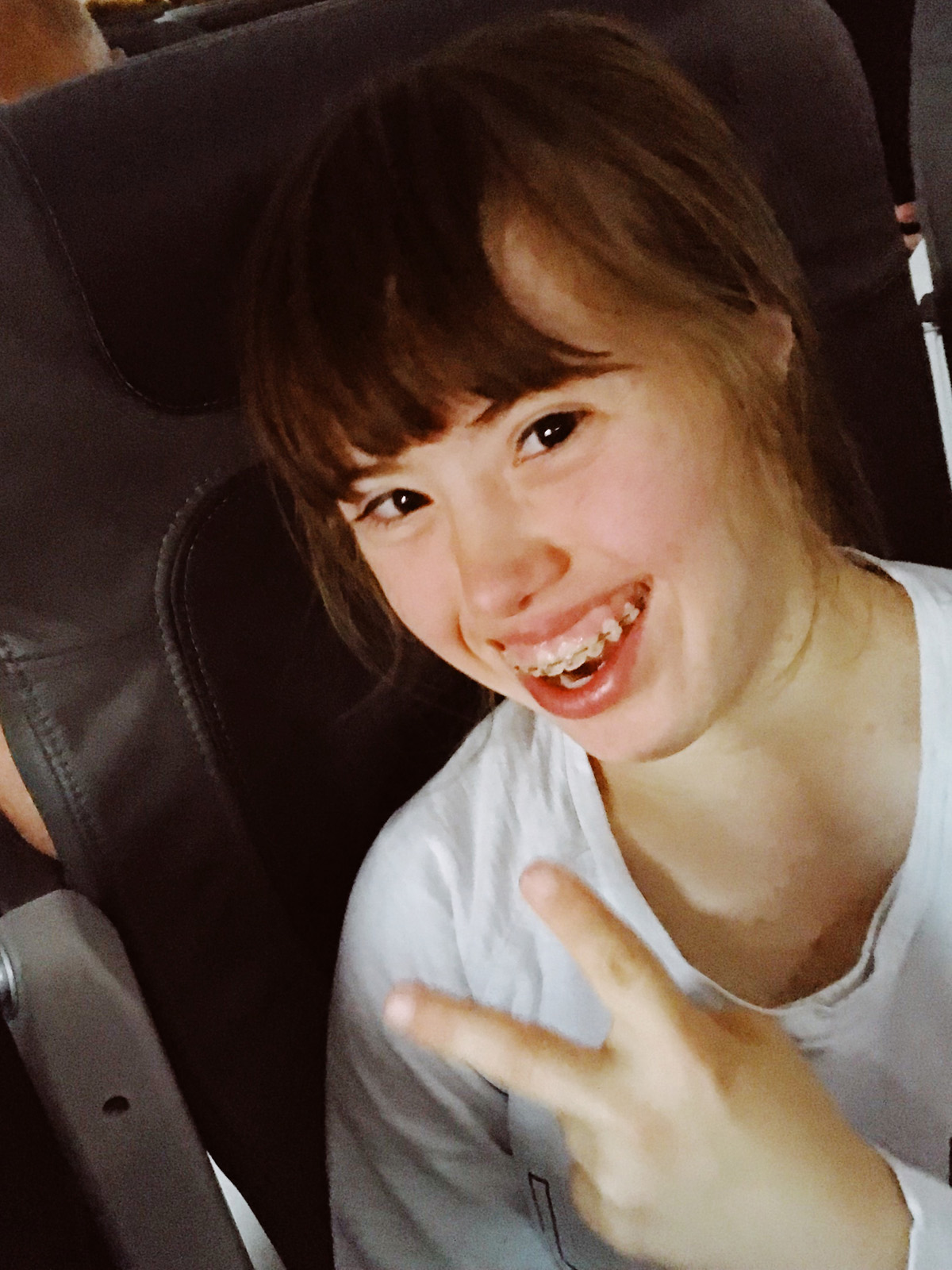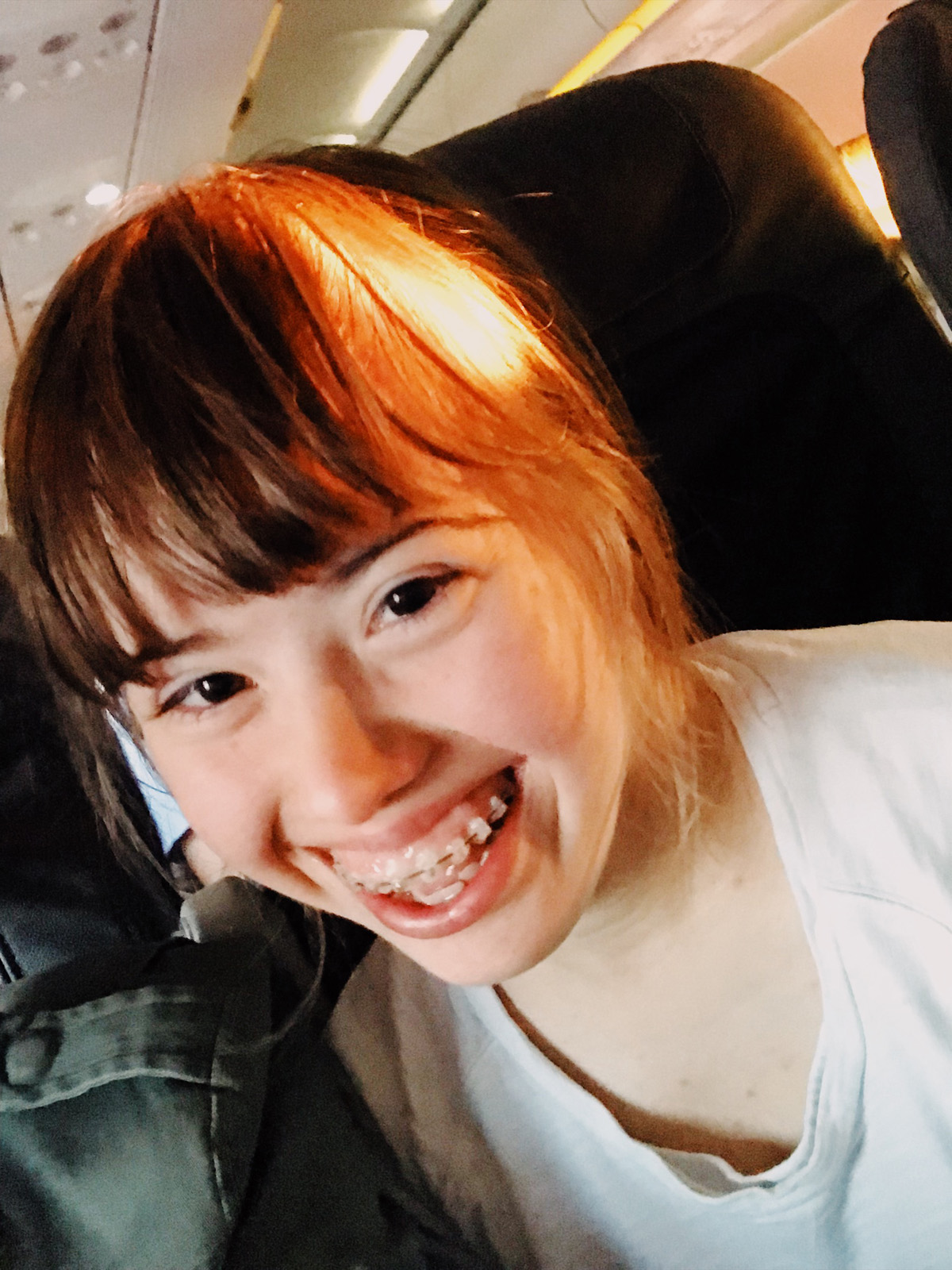 FJÄDERHOLMARNA
It had taken us quite a while to figure out how the ferry boat system in Stockholm works. So it was no surprise that one time we accidentaly jumped on the wrong boat and ended up on this beautiful little gem of an island. We were immediately so intrigued by it that we decided to come back one time for dinner.
The day we returned it was so foggy that it was very mysterious. You could hardly see a ship passing by, but you could hear it. Our noses took us right to the smokery and restaurant Rökeriet where they offer cold and hot-smoked archipelago classics like salmon and shrimps – so delicious!
And, of course, my nose took me right to the Mackmyra Svensk whiskey destillery who has an archipelago warehouse for their whiskey in some of the amazing old navy caverns on the island.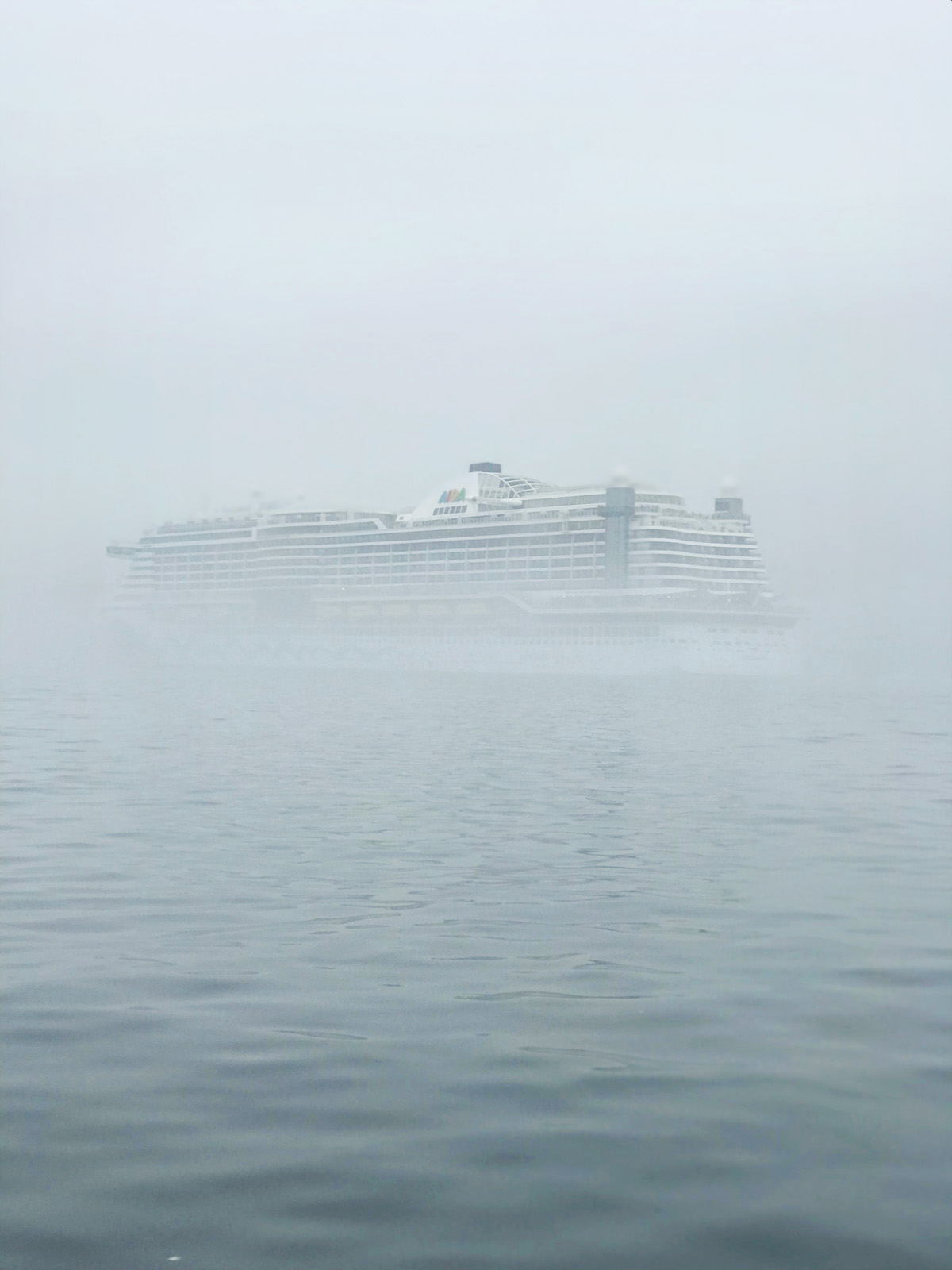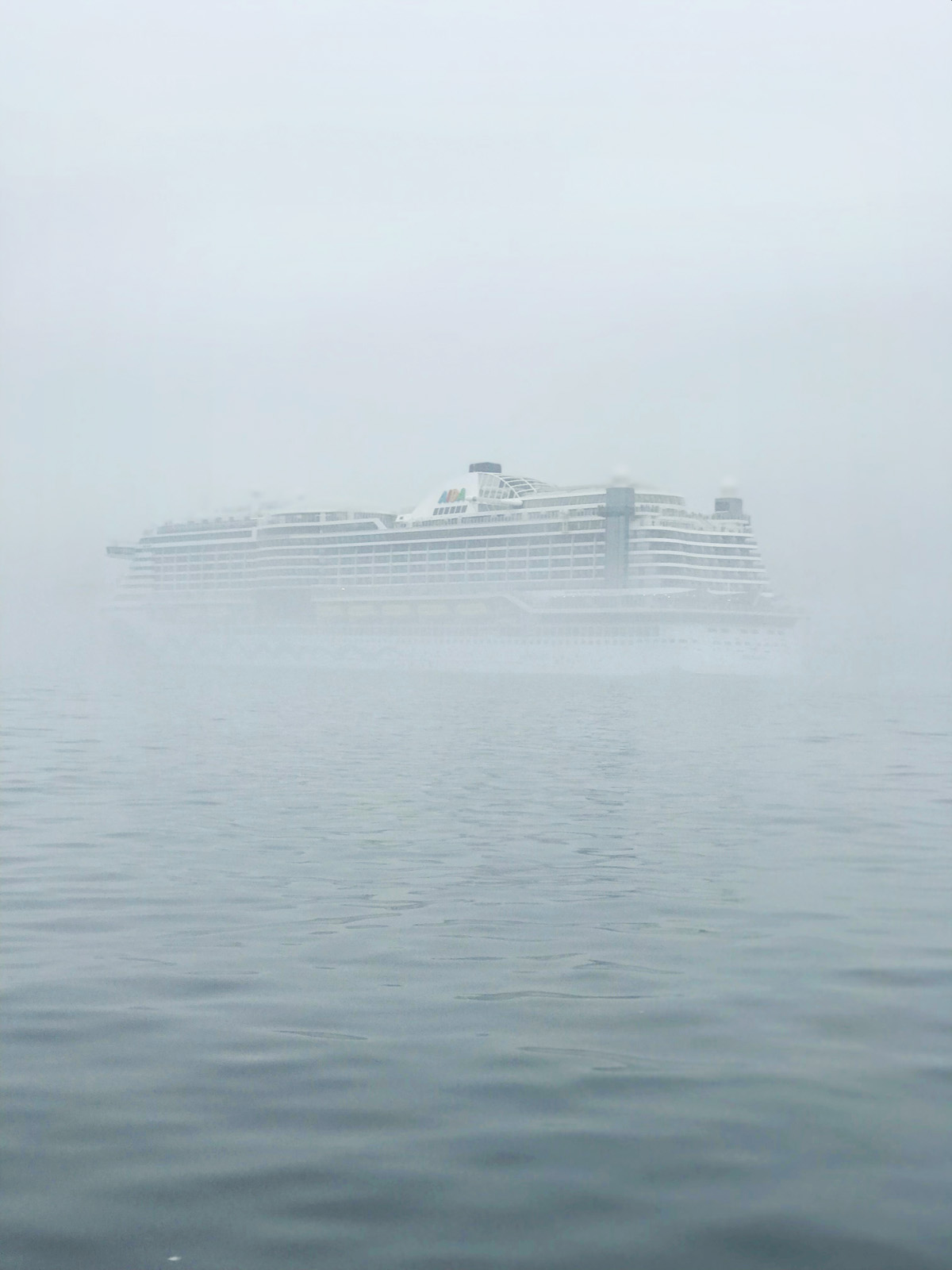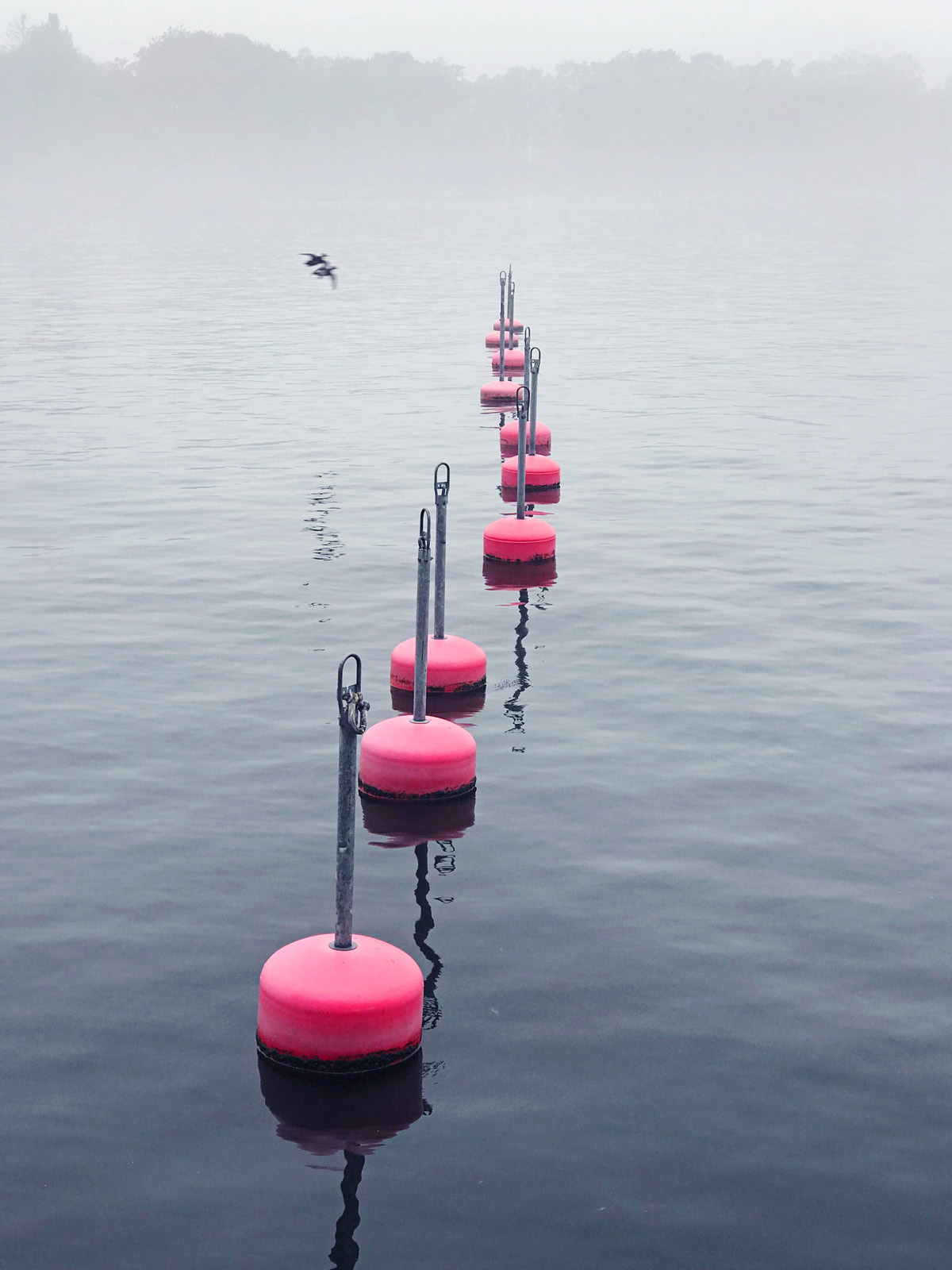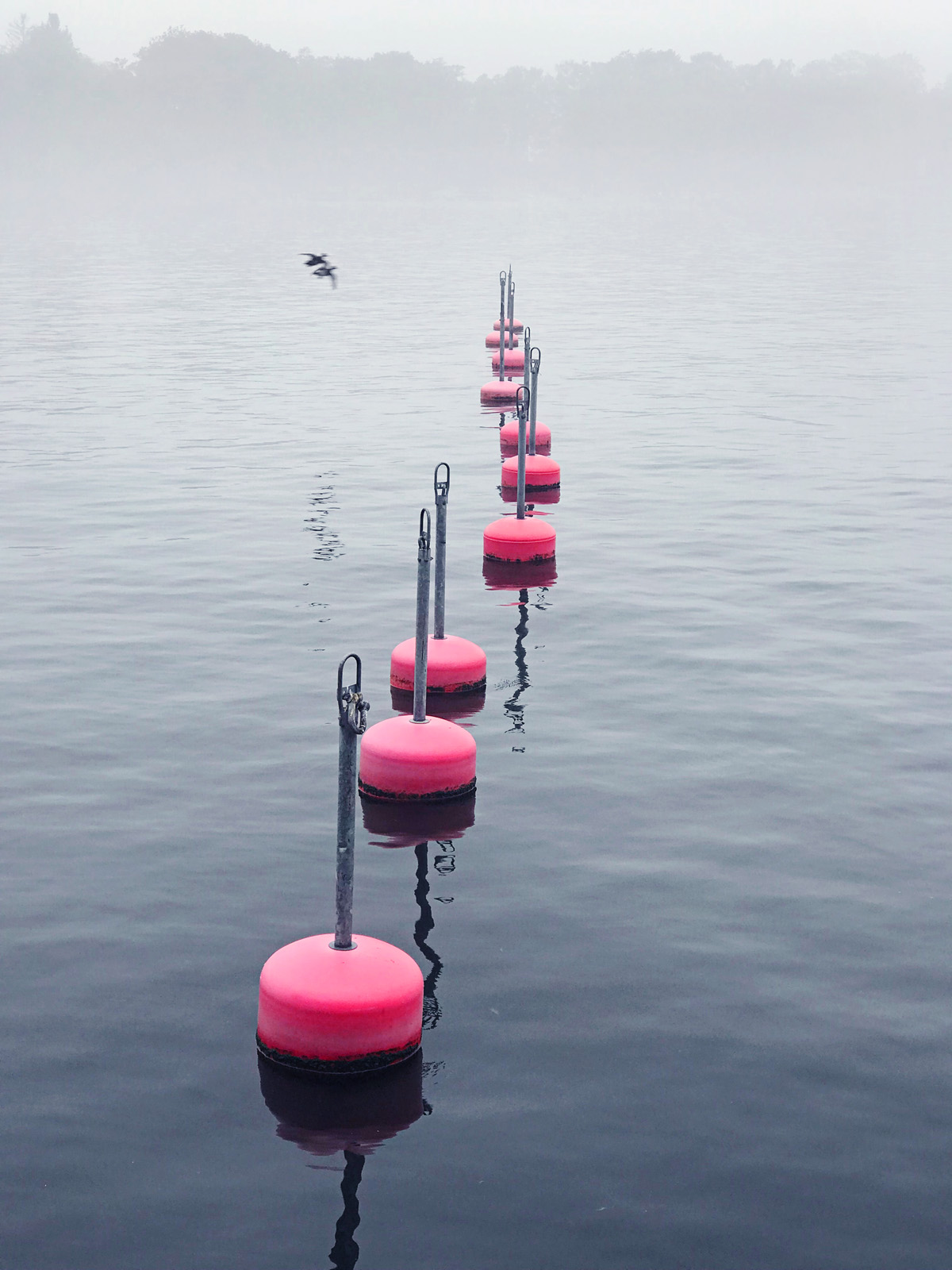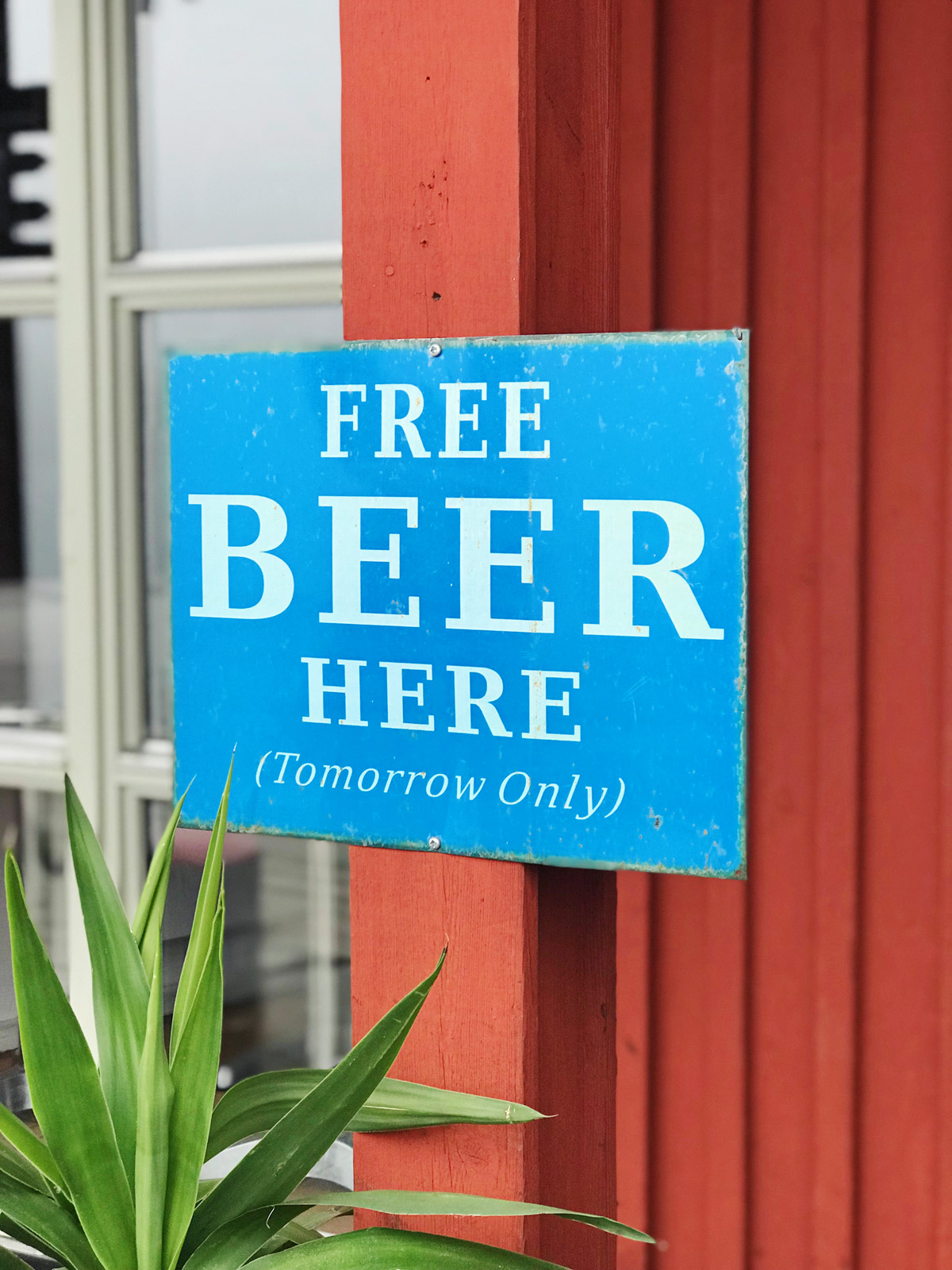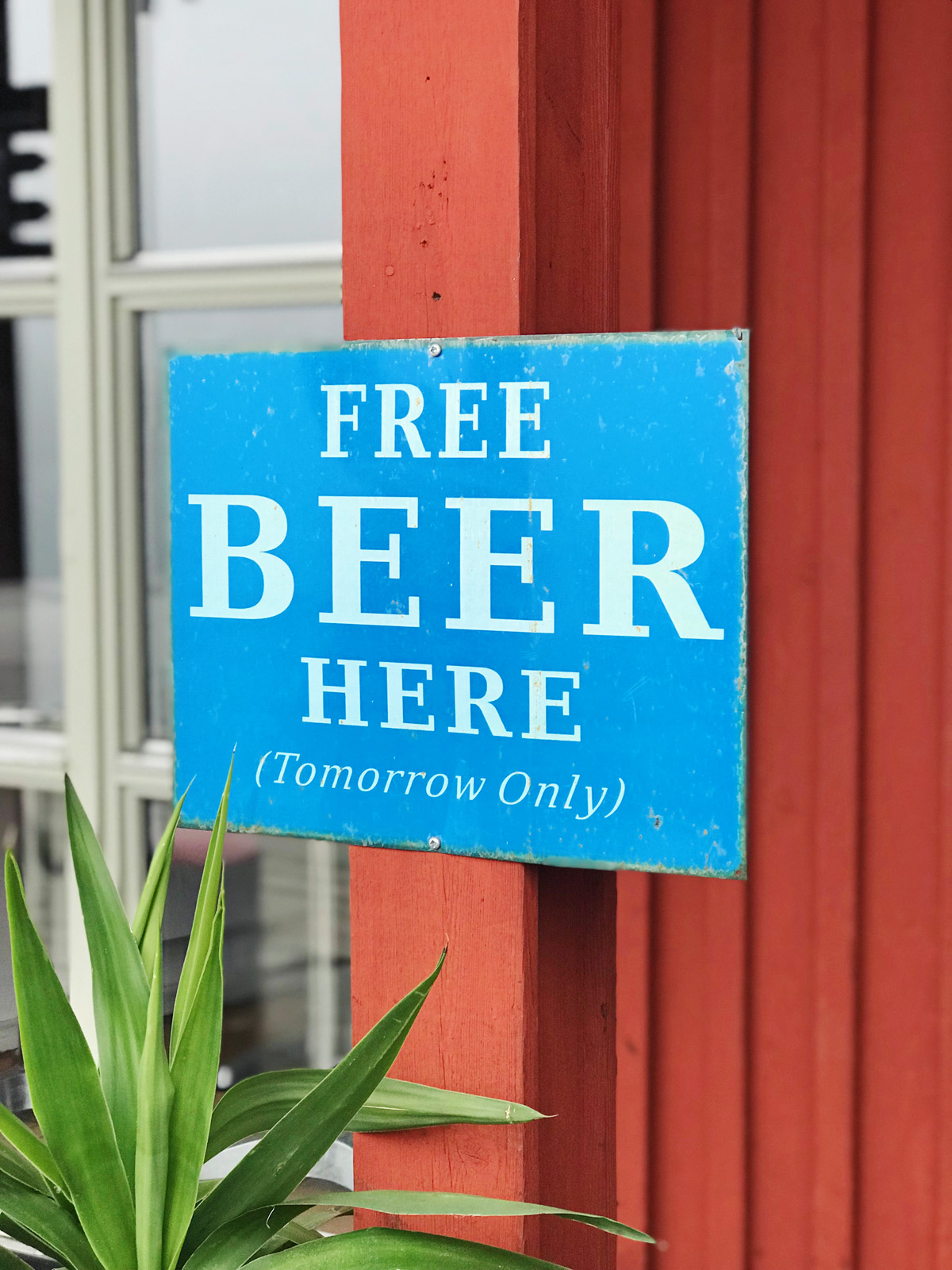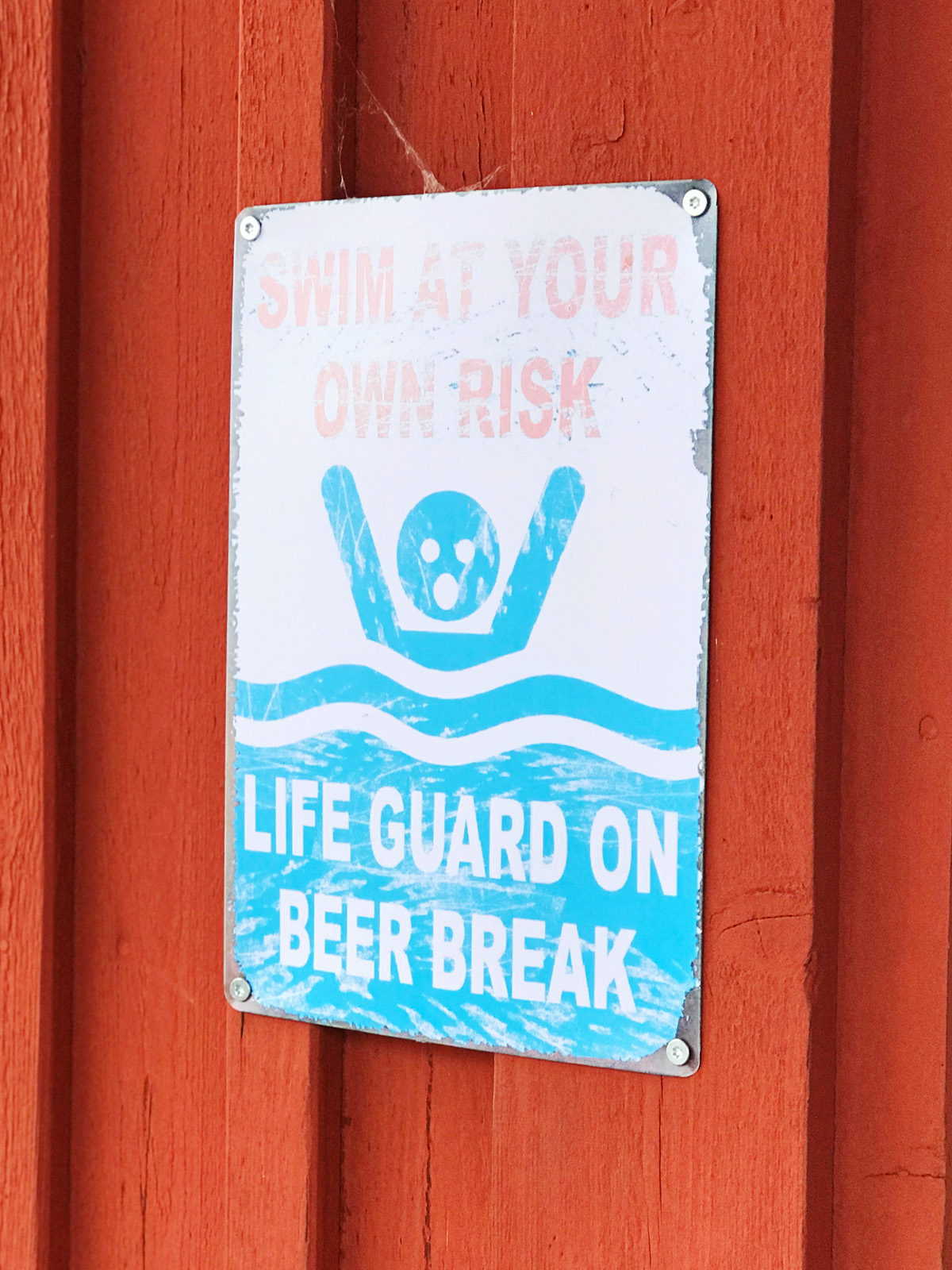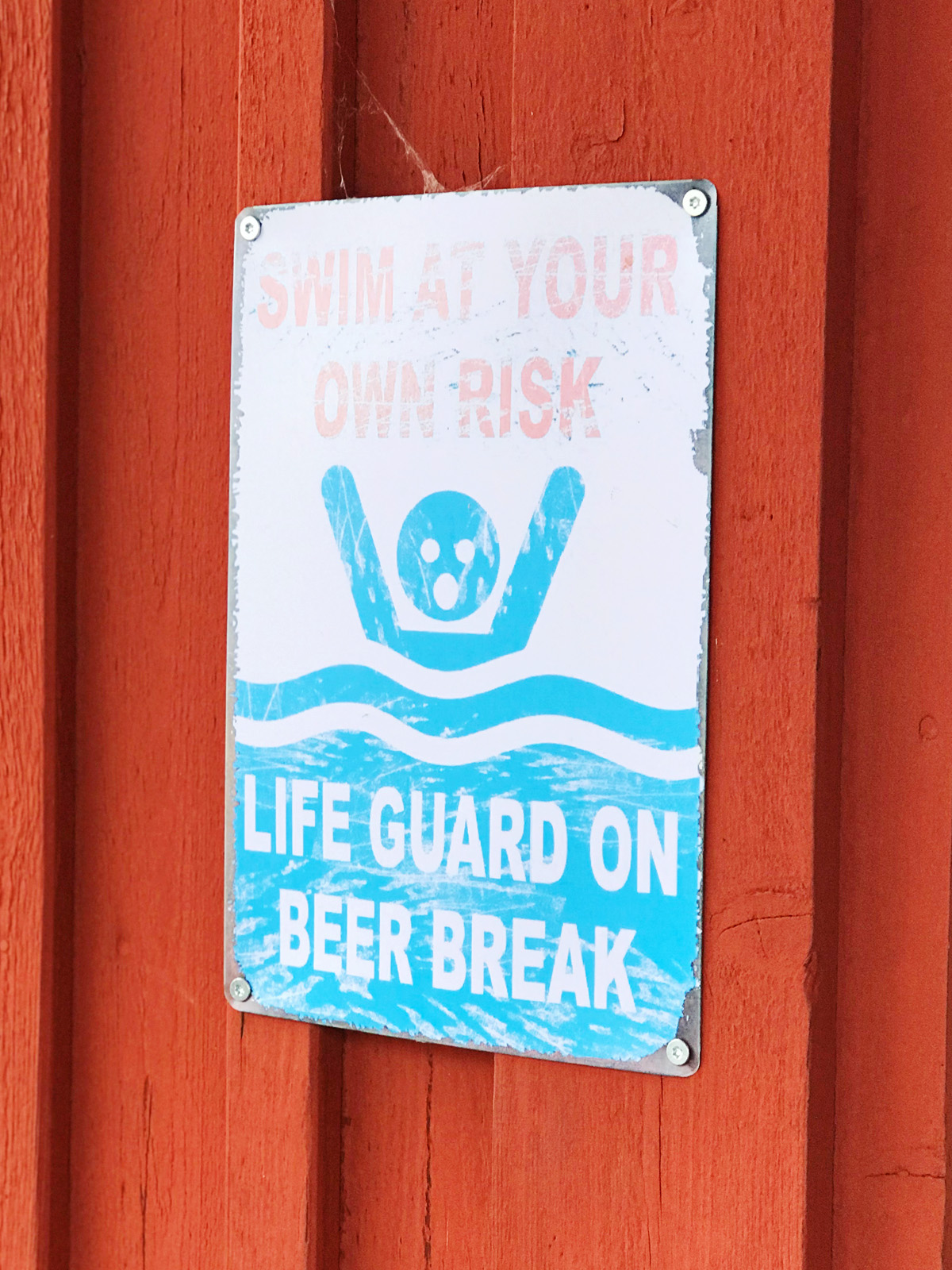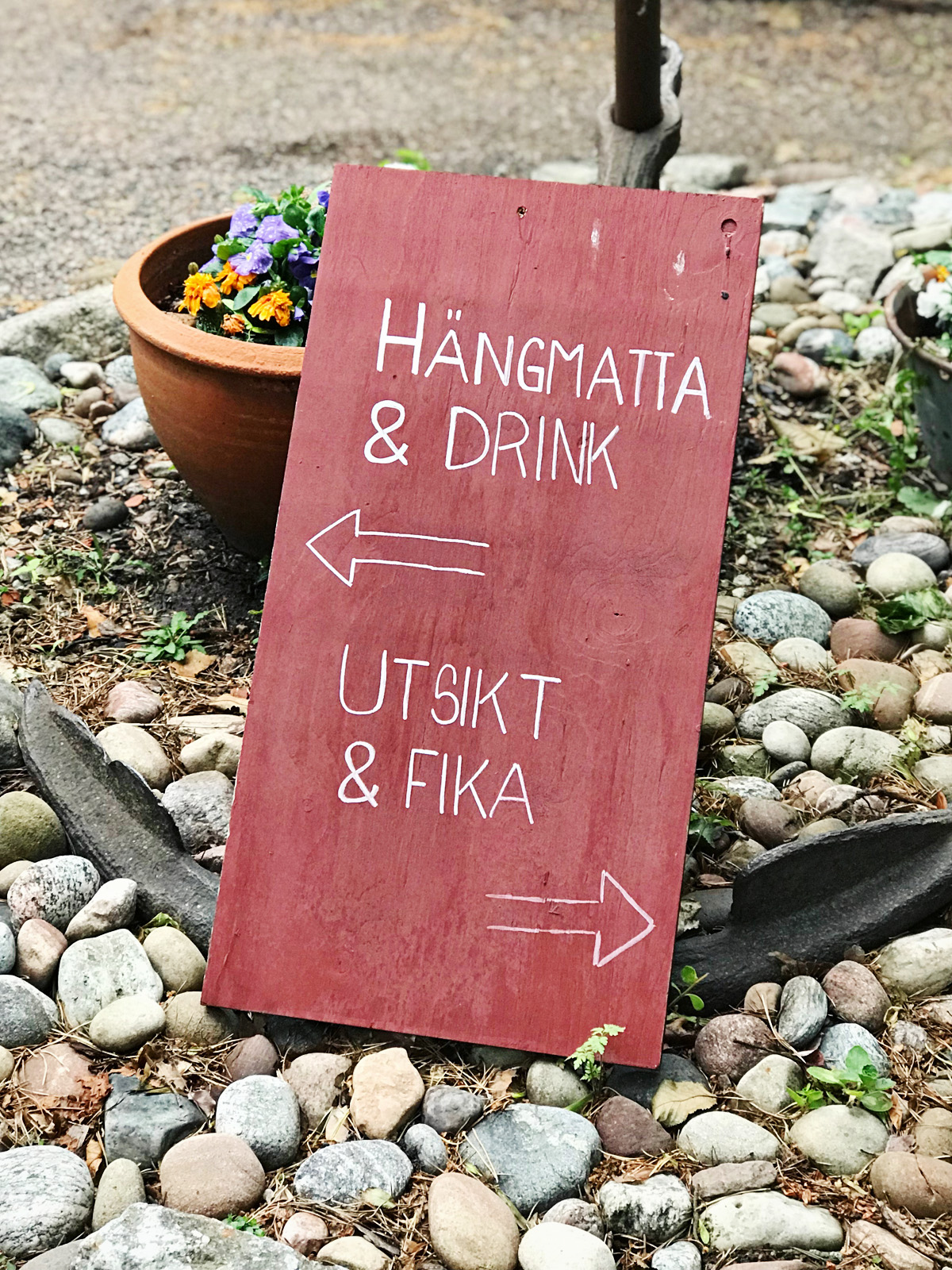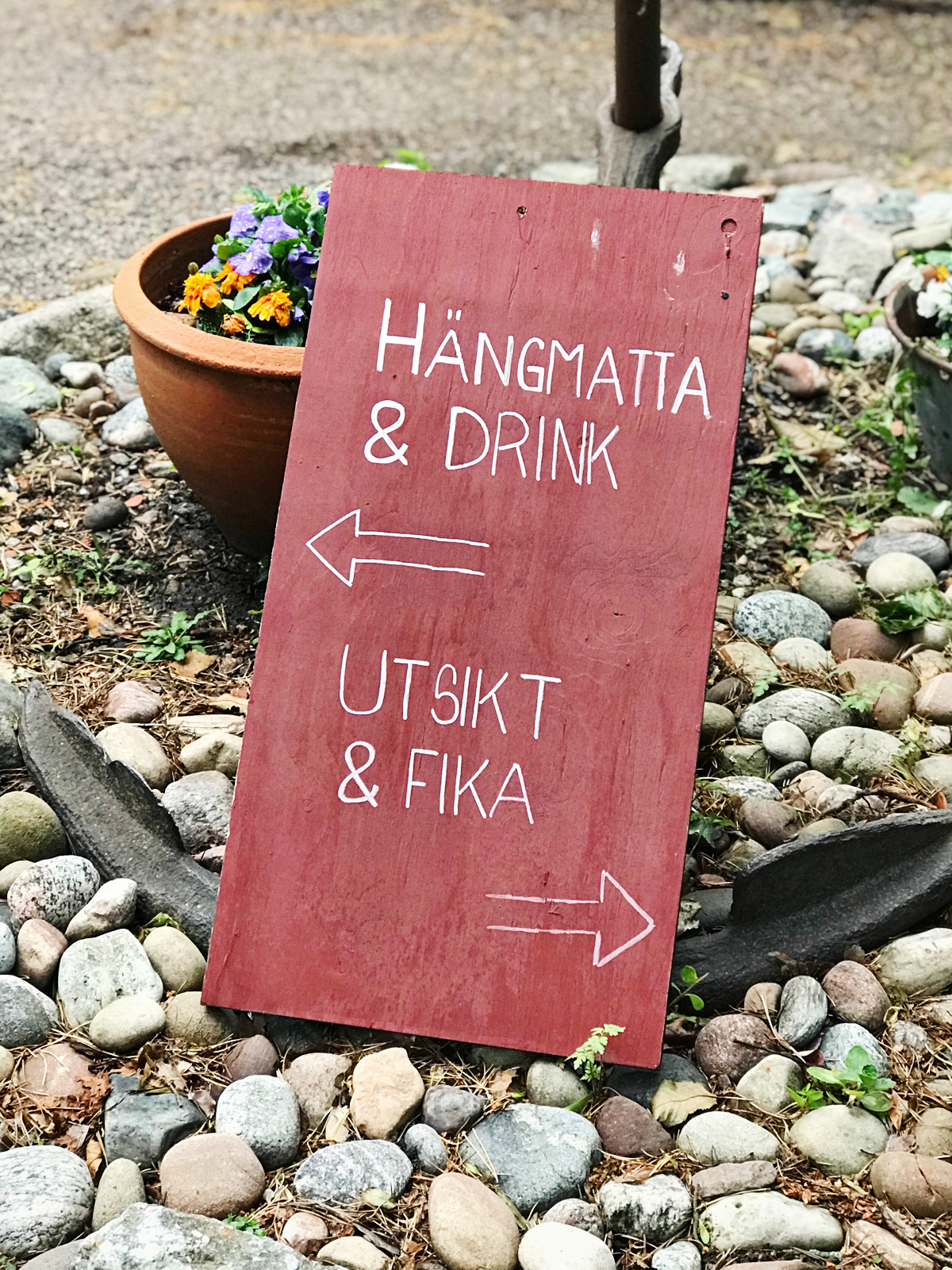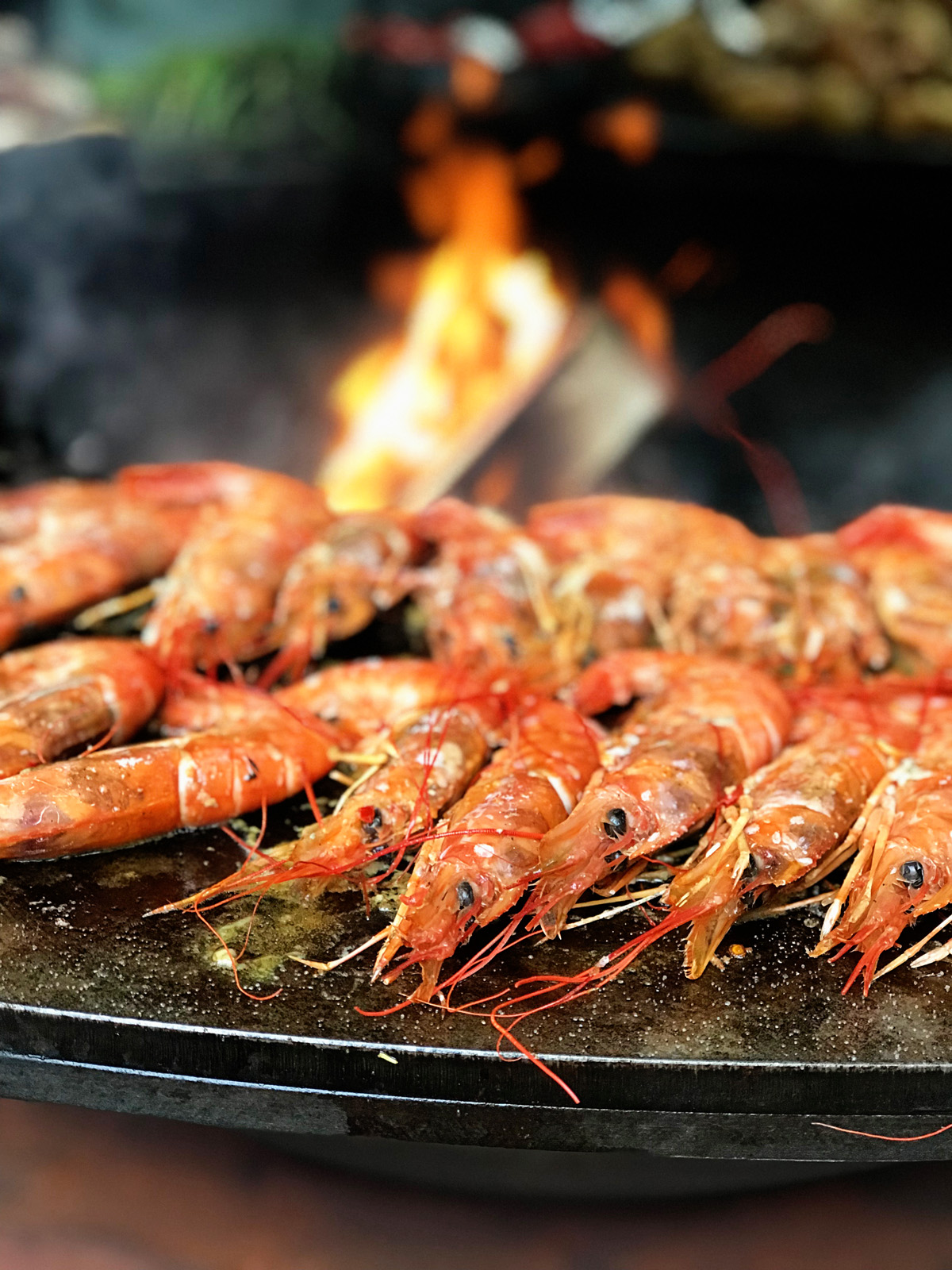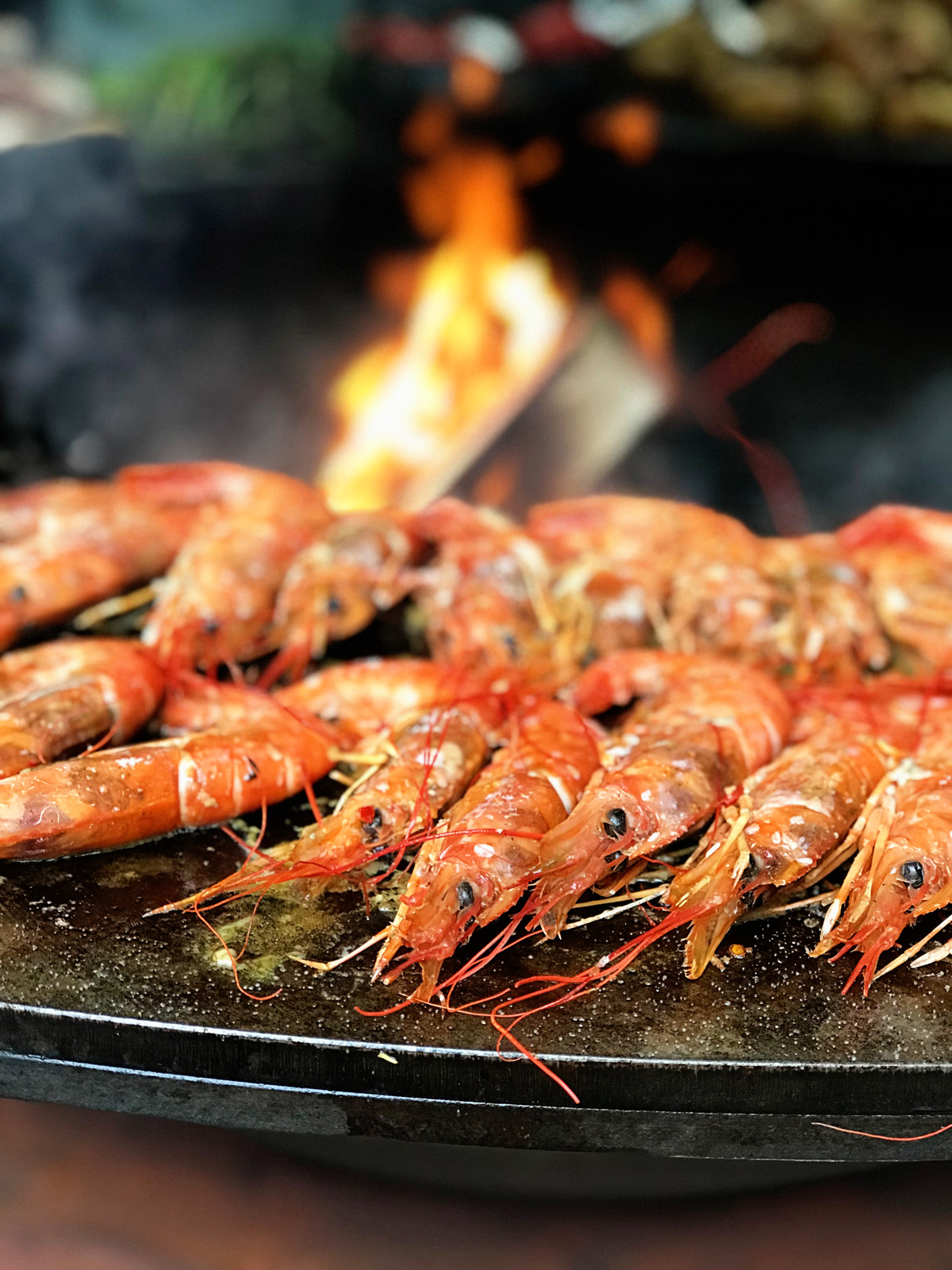 SANDHAMN
Sweden has tens of thousands charming small islands that extend around the capital city of Stockholm. We took the ferry and enjoyed hundreds of rocky, forested islands on our way to Sandhamn, a little island full of small timber shops, fancy restaurants and cute cafés surrounded by the distinctively Swedish red and yellow timber houses.
The day we stayed on this island they happened to film season 7 of  "The Sandhamn Murders" which was pretty exciting to observe. I hadn't heard of this series before, but now I have to watch season 7, ha!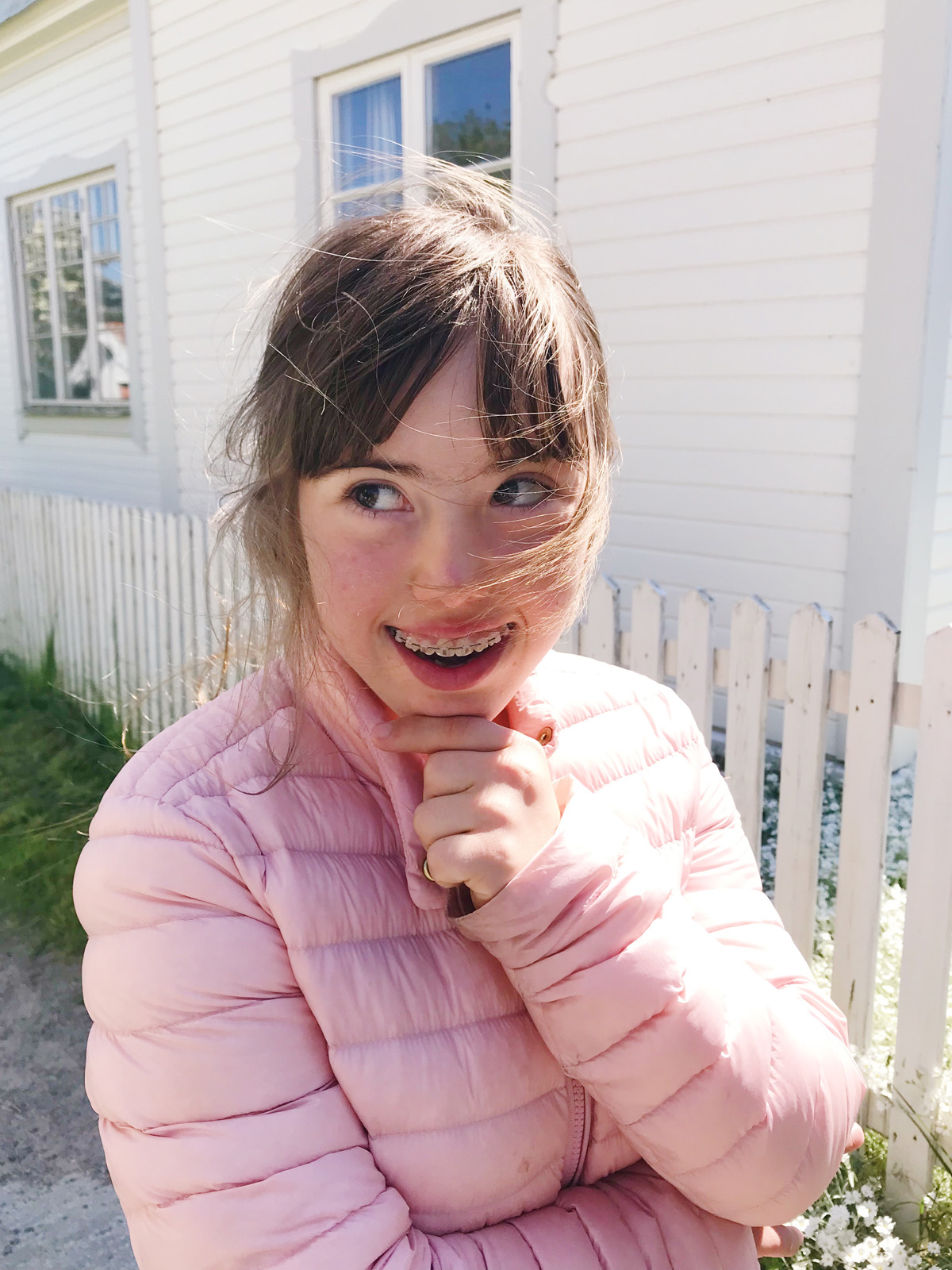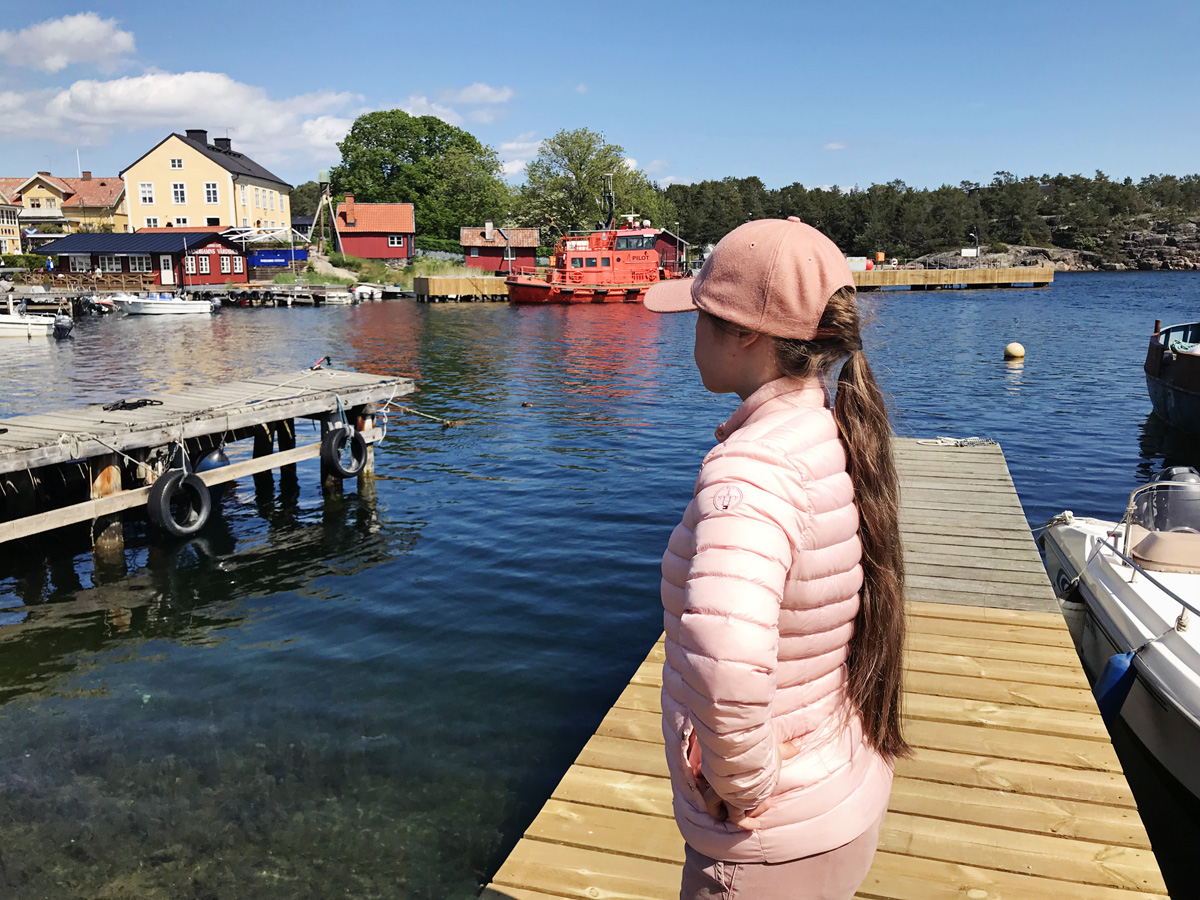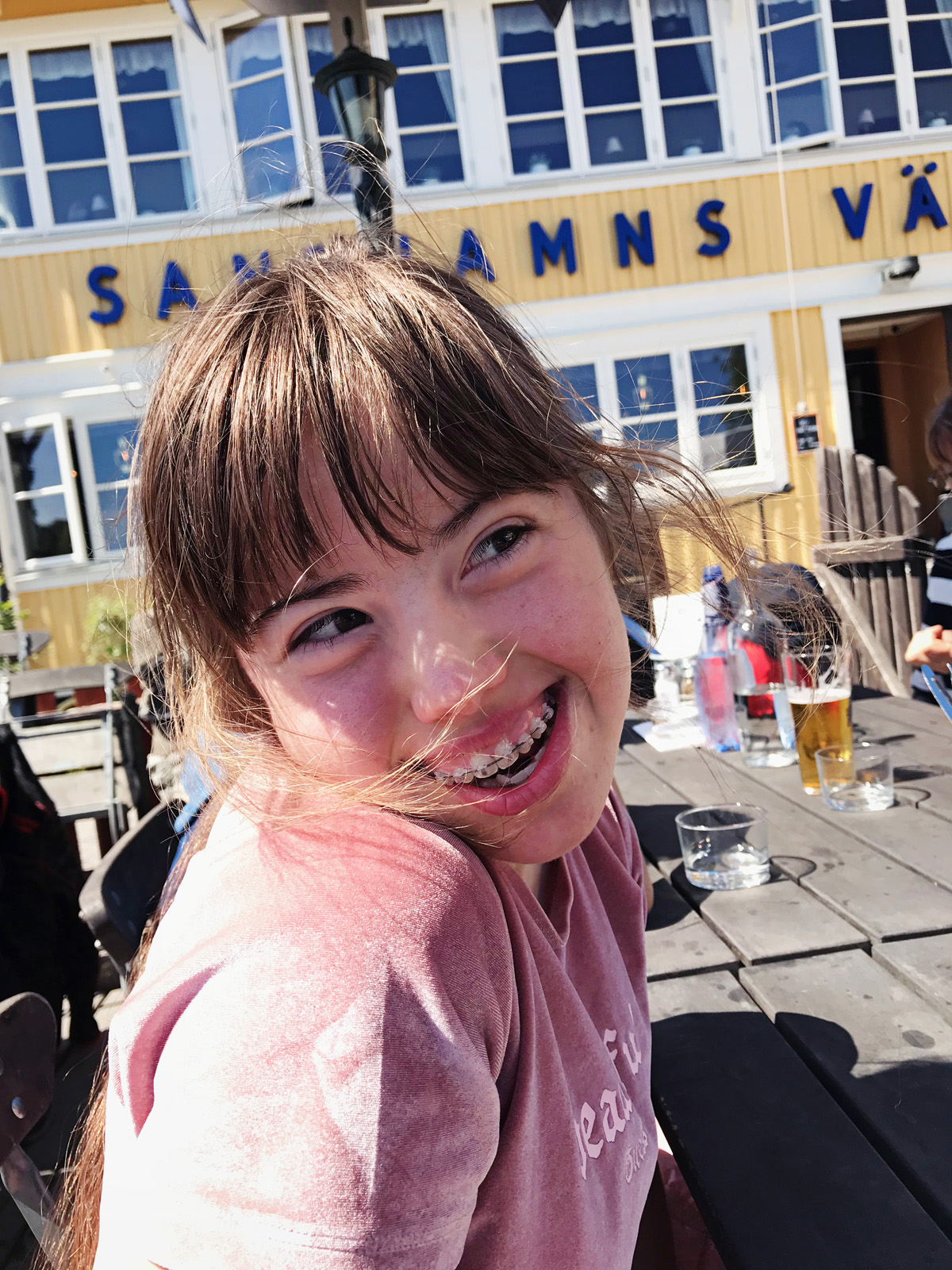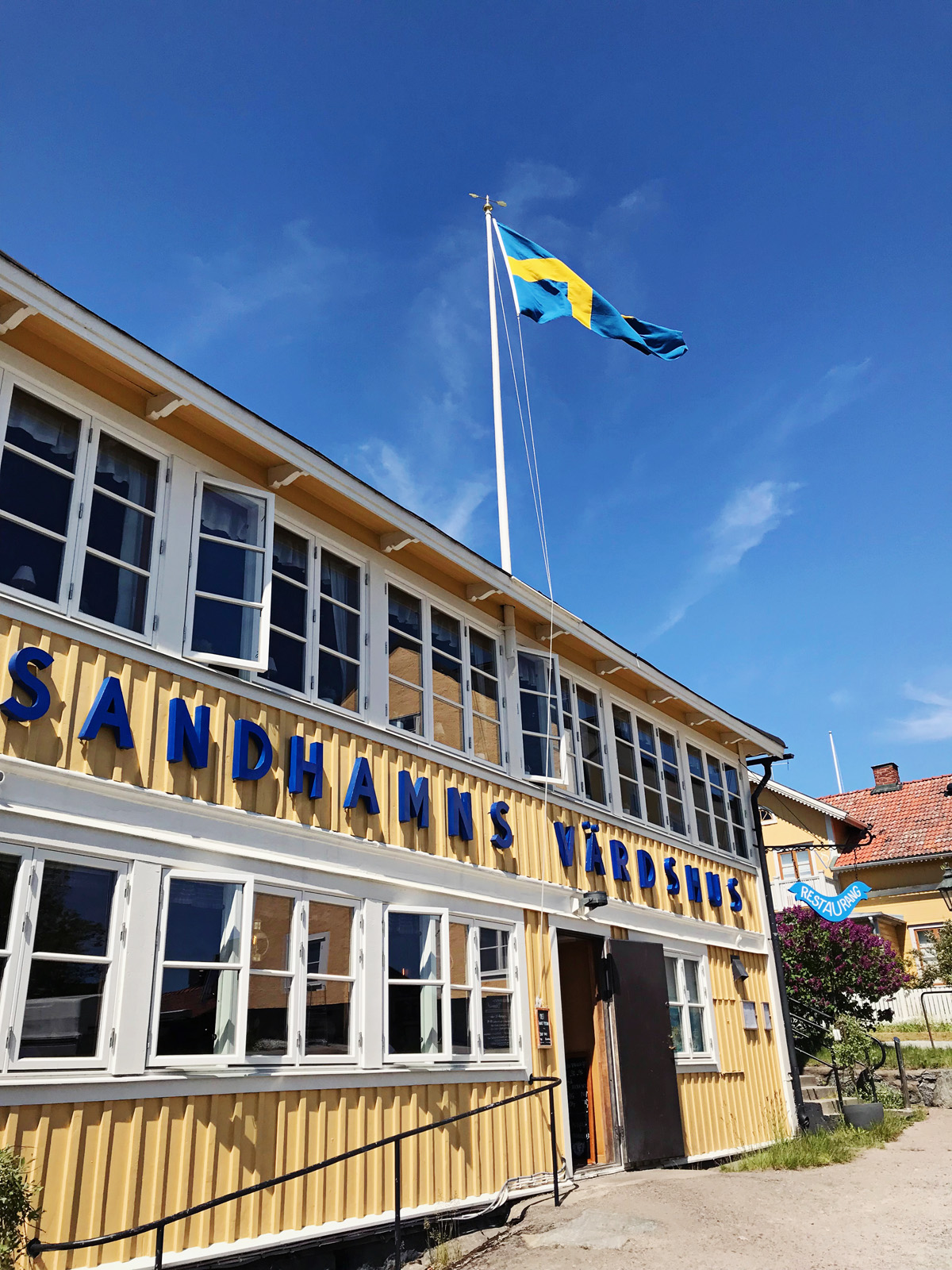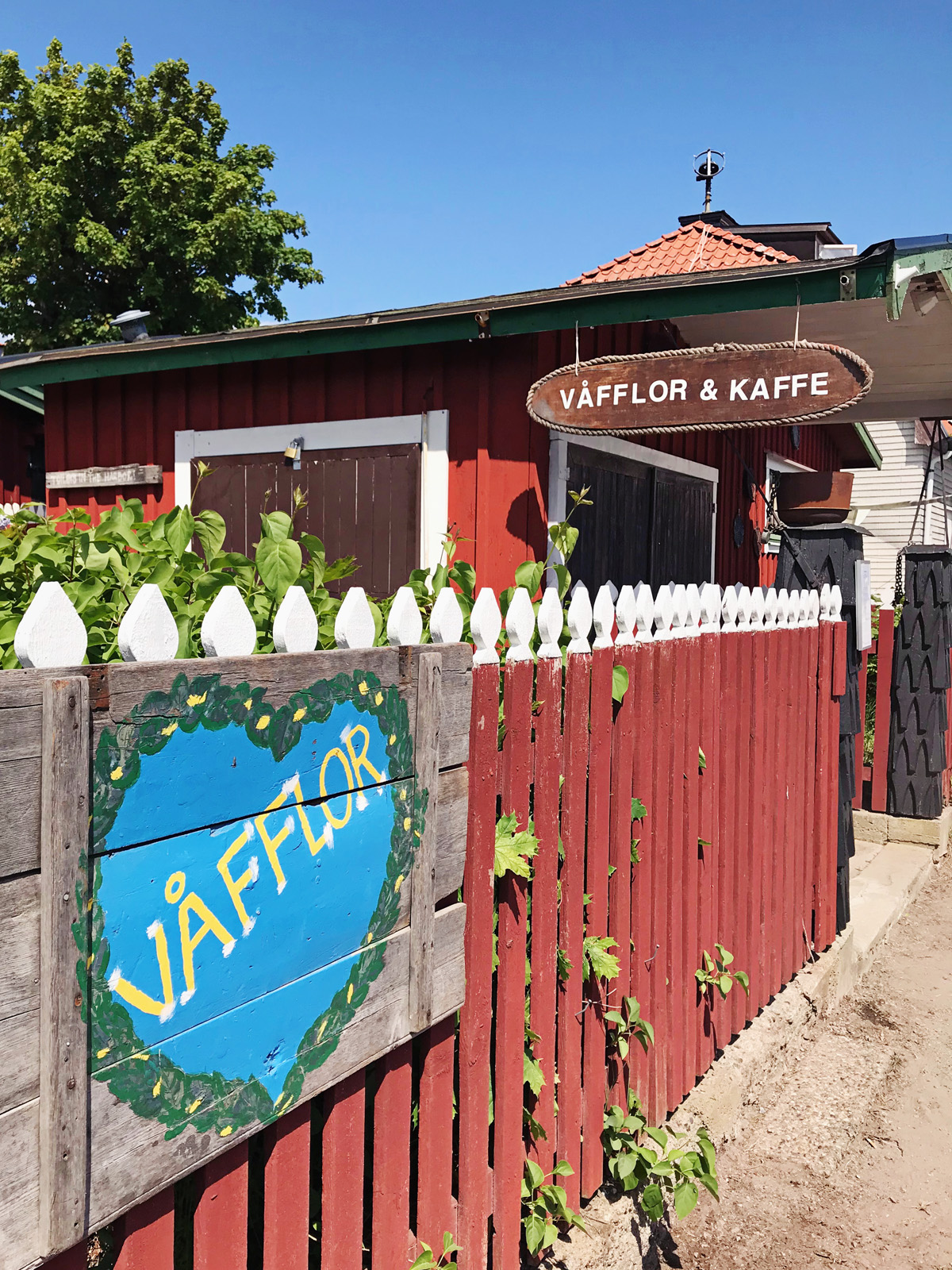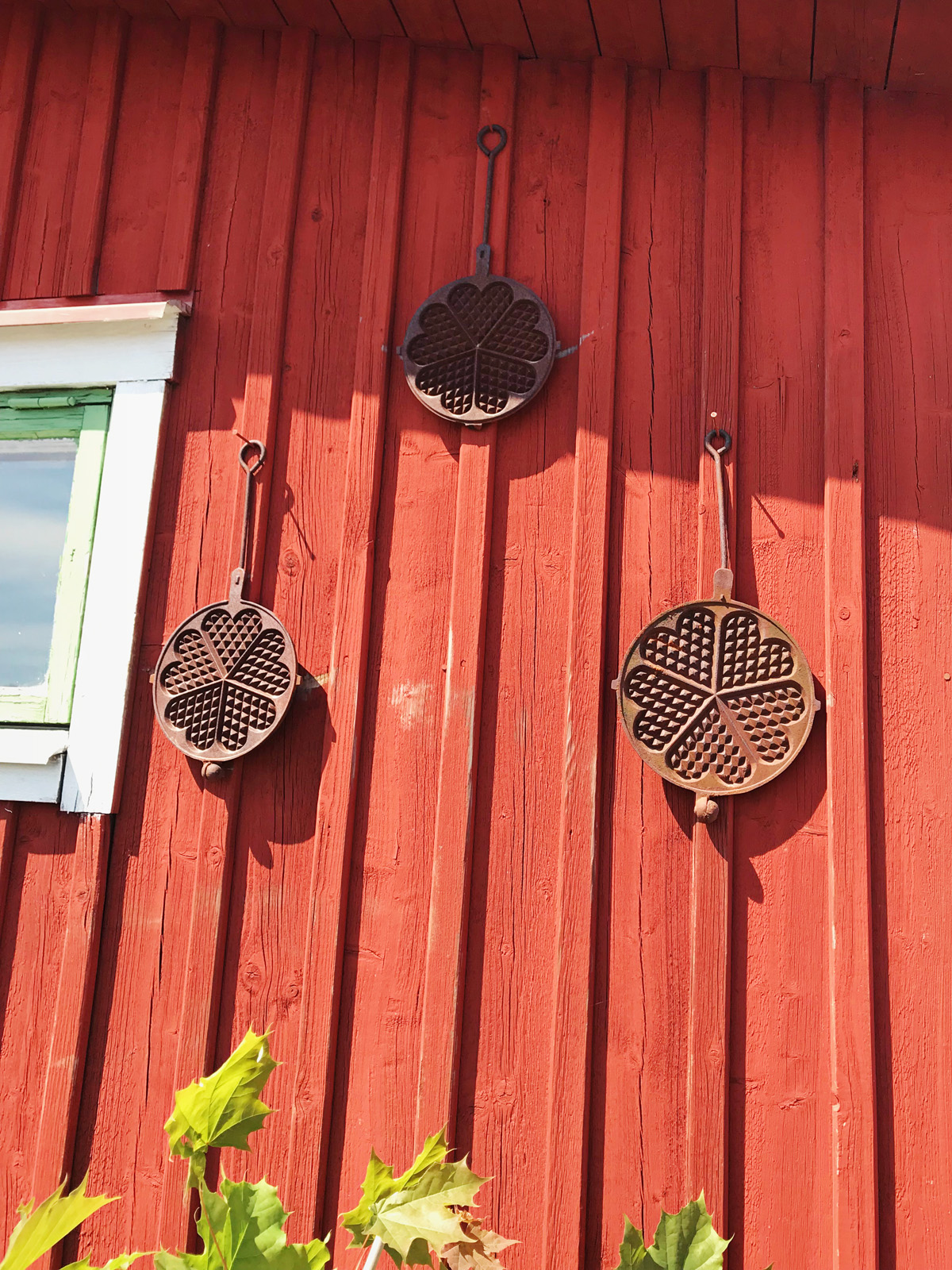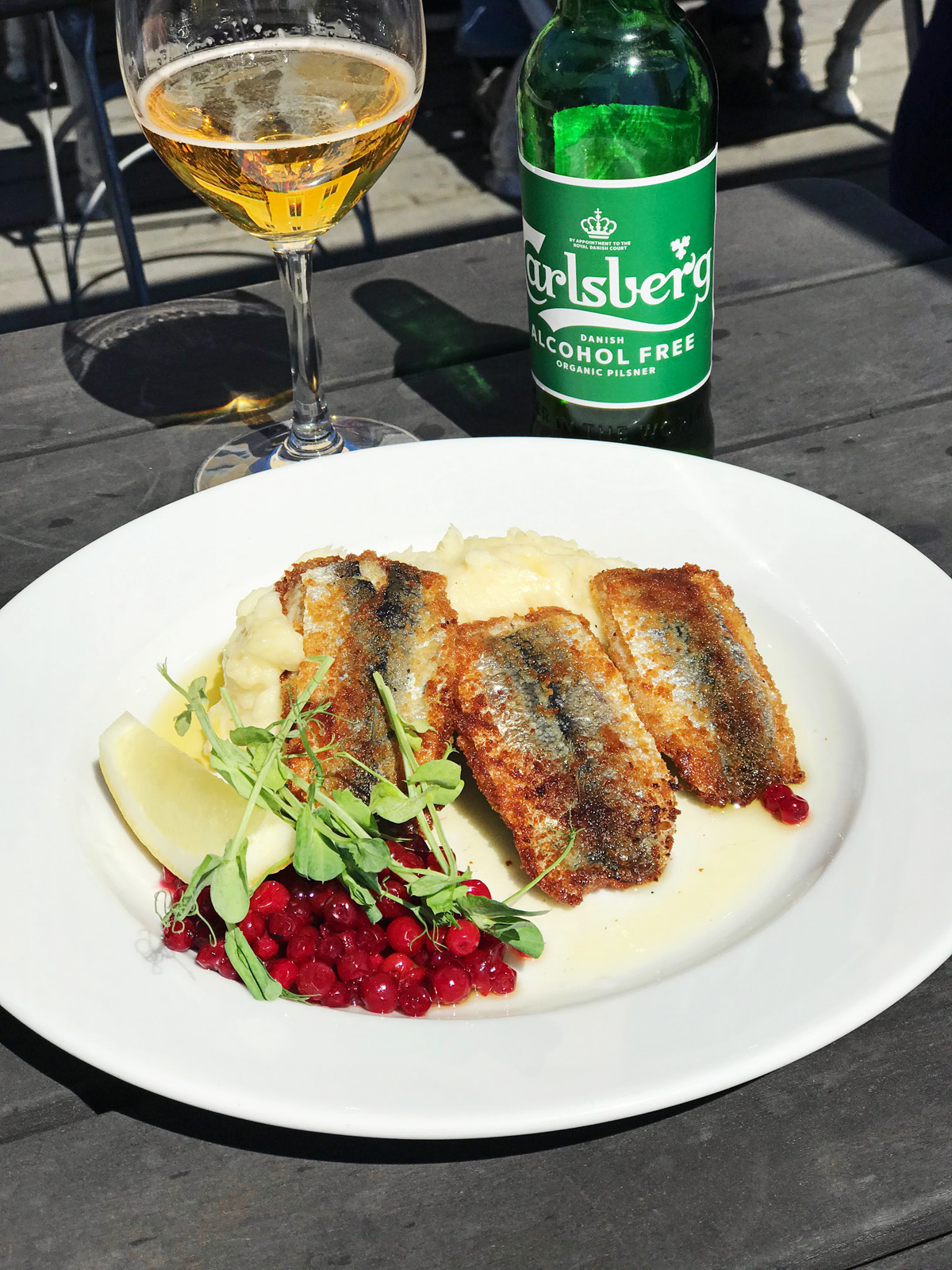 NACKA STRAND
Martin's lovely aunt has been living and working in Sweden for many decades, and now we fully understand why she never returned to Germany. When we searched for a hotel to stay in Sweden, we wanted it to be as close as possible to her house. Luckily this charming hotel was just around her corner and we loved it.
Nacka Strand is quite close to the city of Stockholm, but without the crowds and rather peaceful and calm. I guess I could have watched the boats, ships, ferries and cruises passing by all day long from our balcony. The little ferry station was just a couple of minutes away, so we jumped on the ferry boat several times a day which was fun.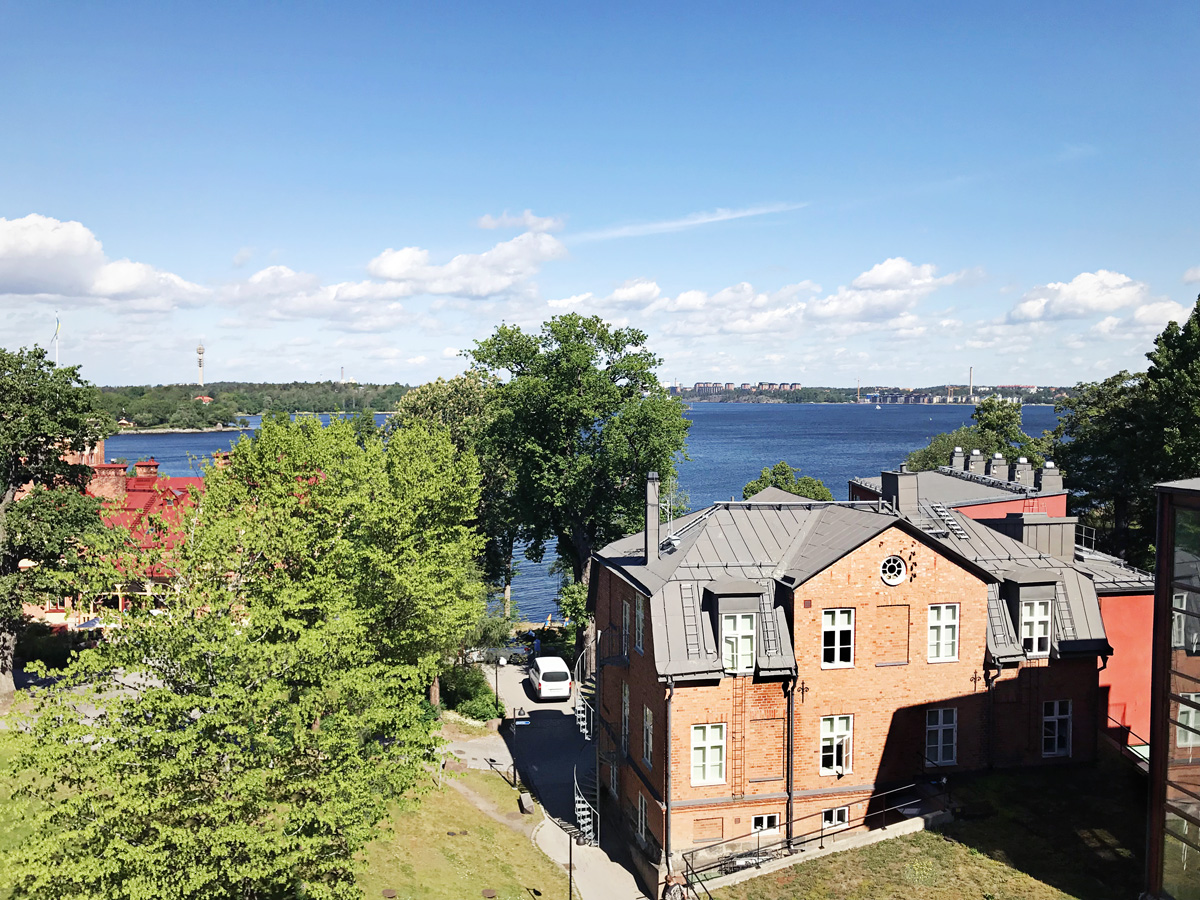 We really enjoyed our hotel. If I ever get to go to Stockholm again, I would stay here again.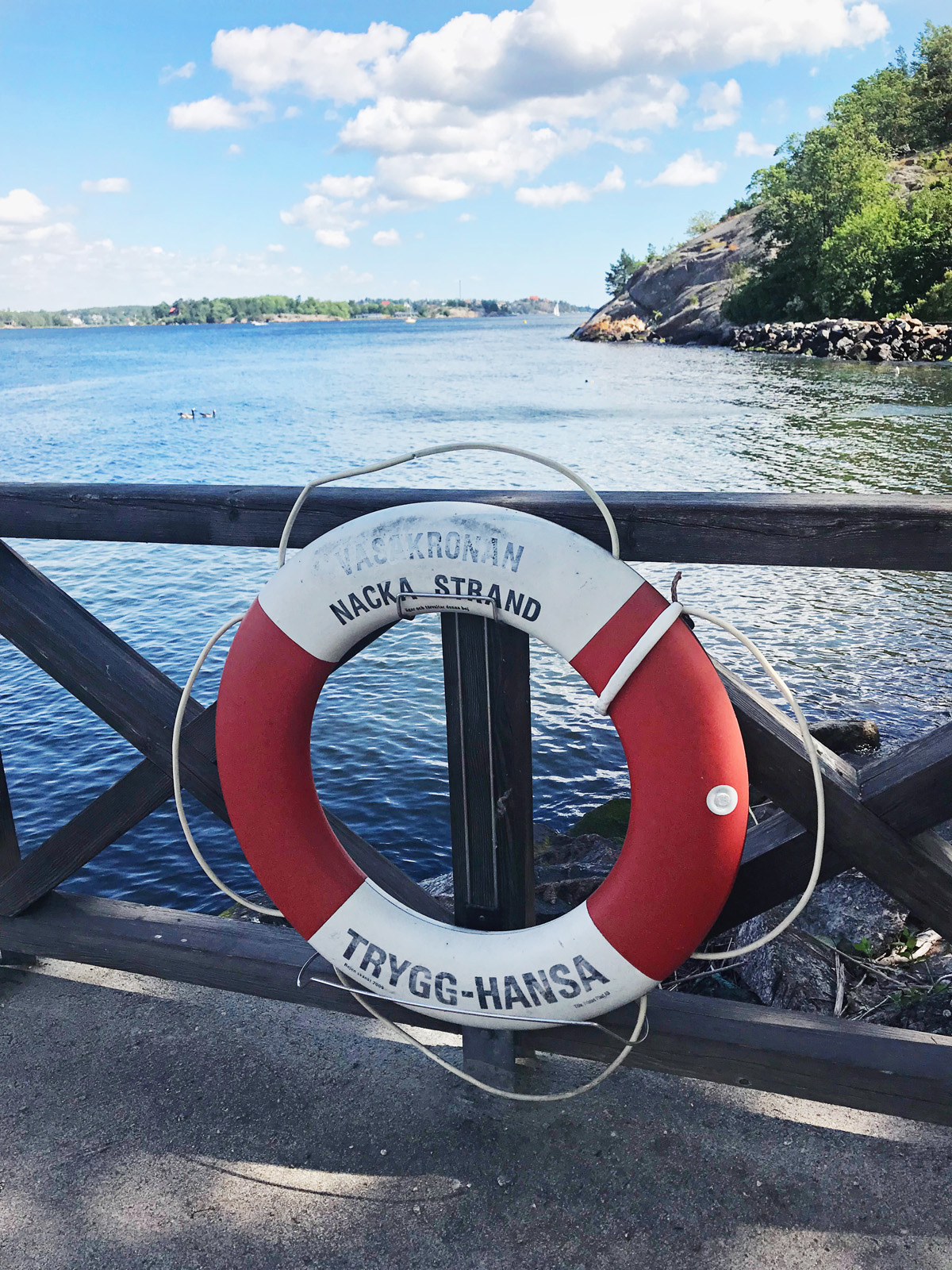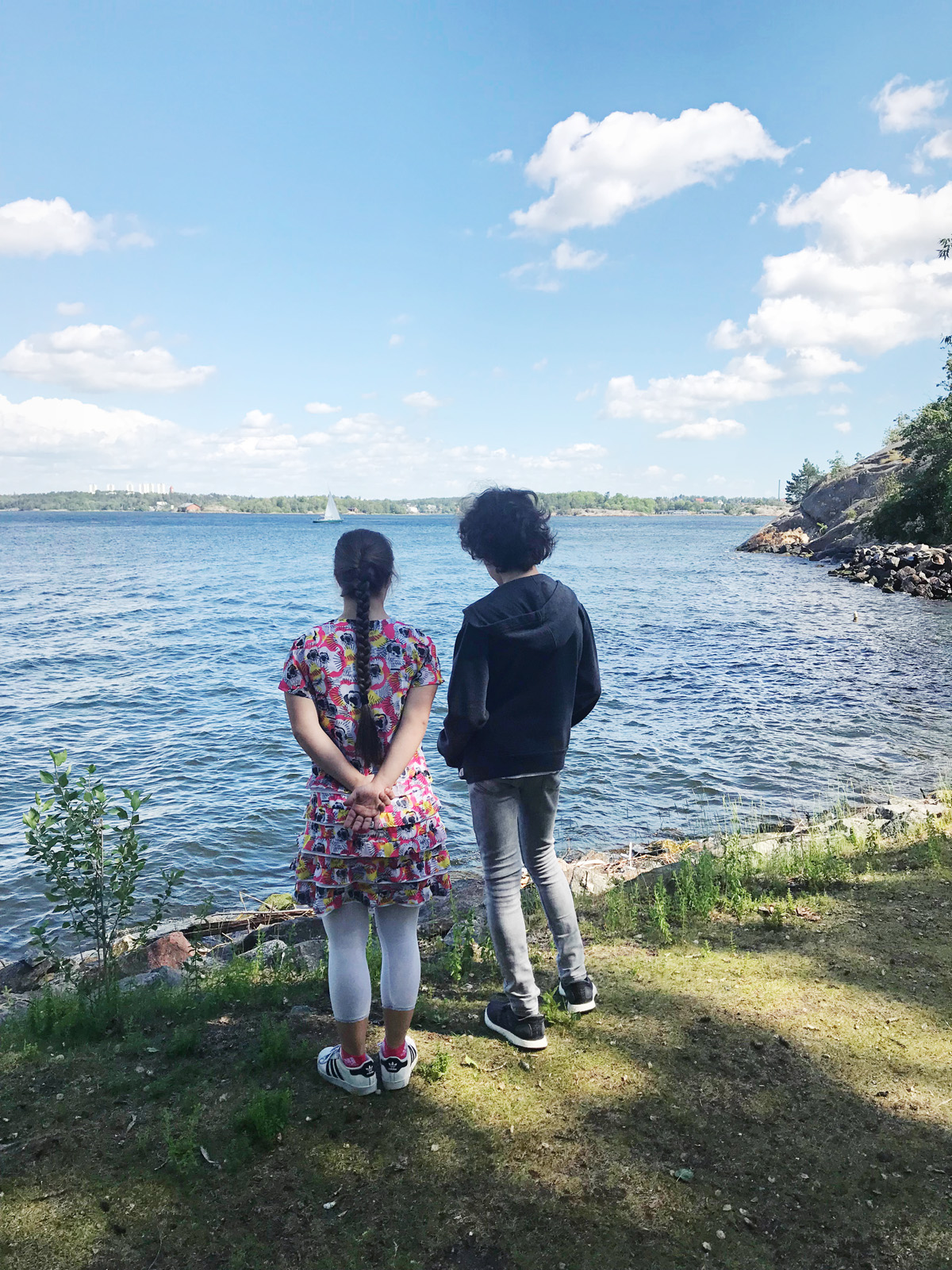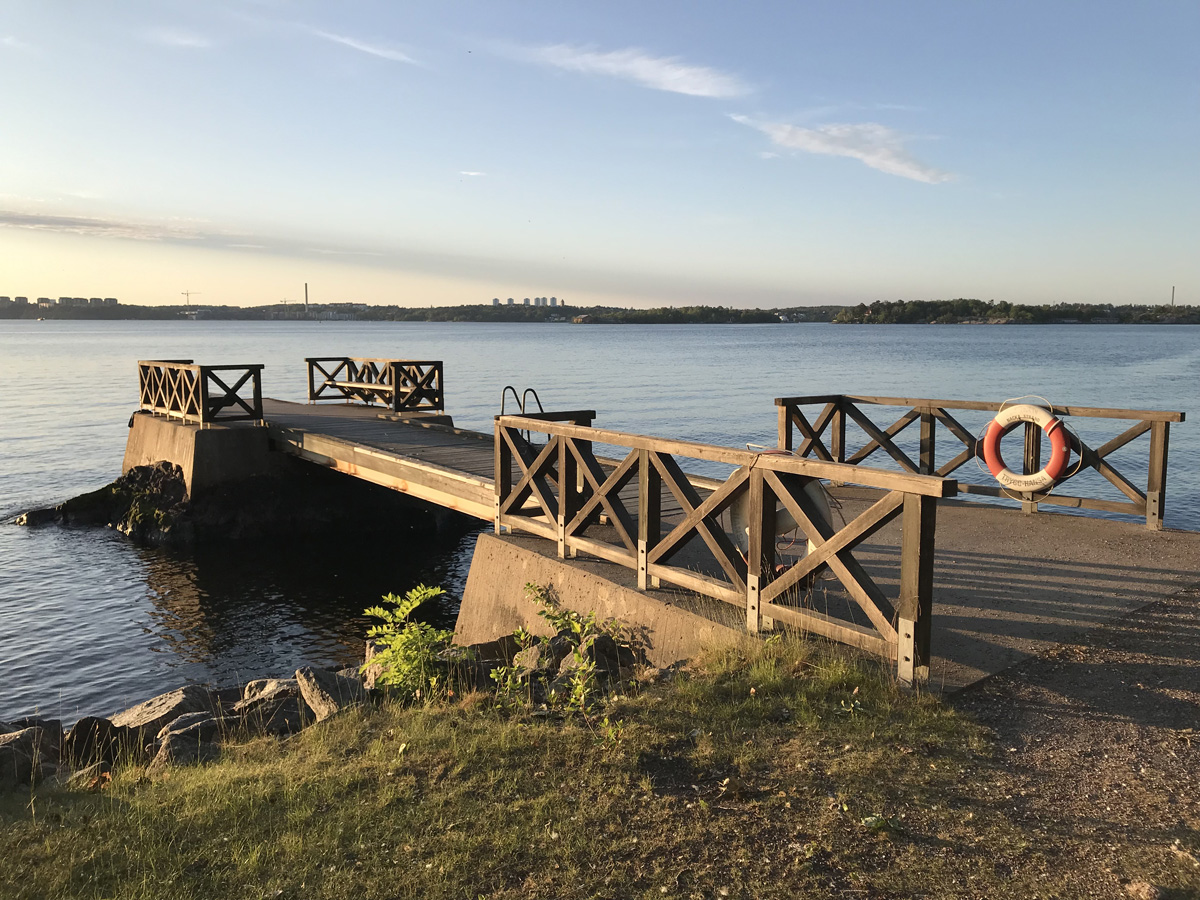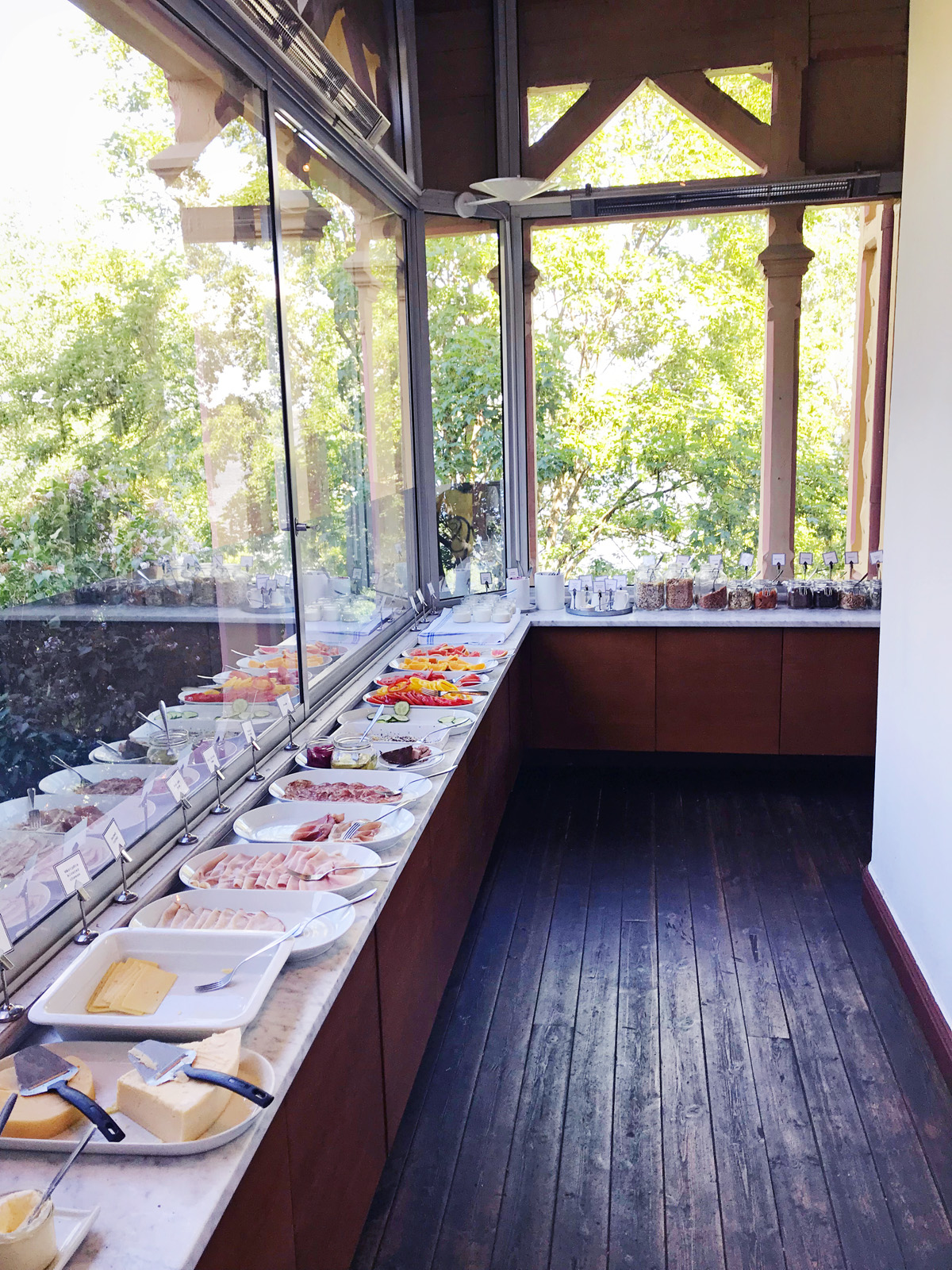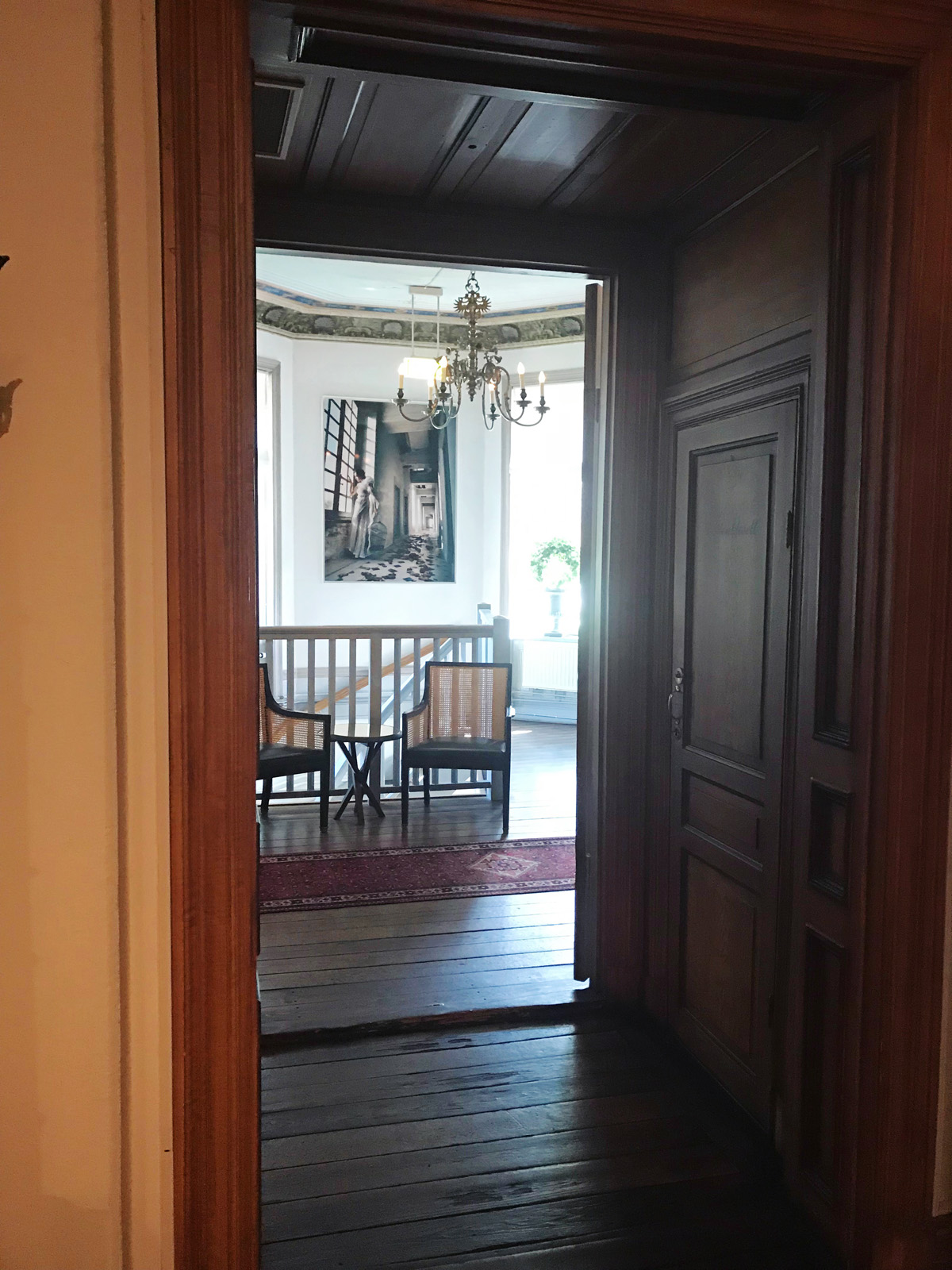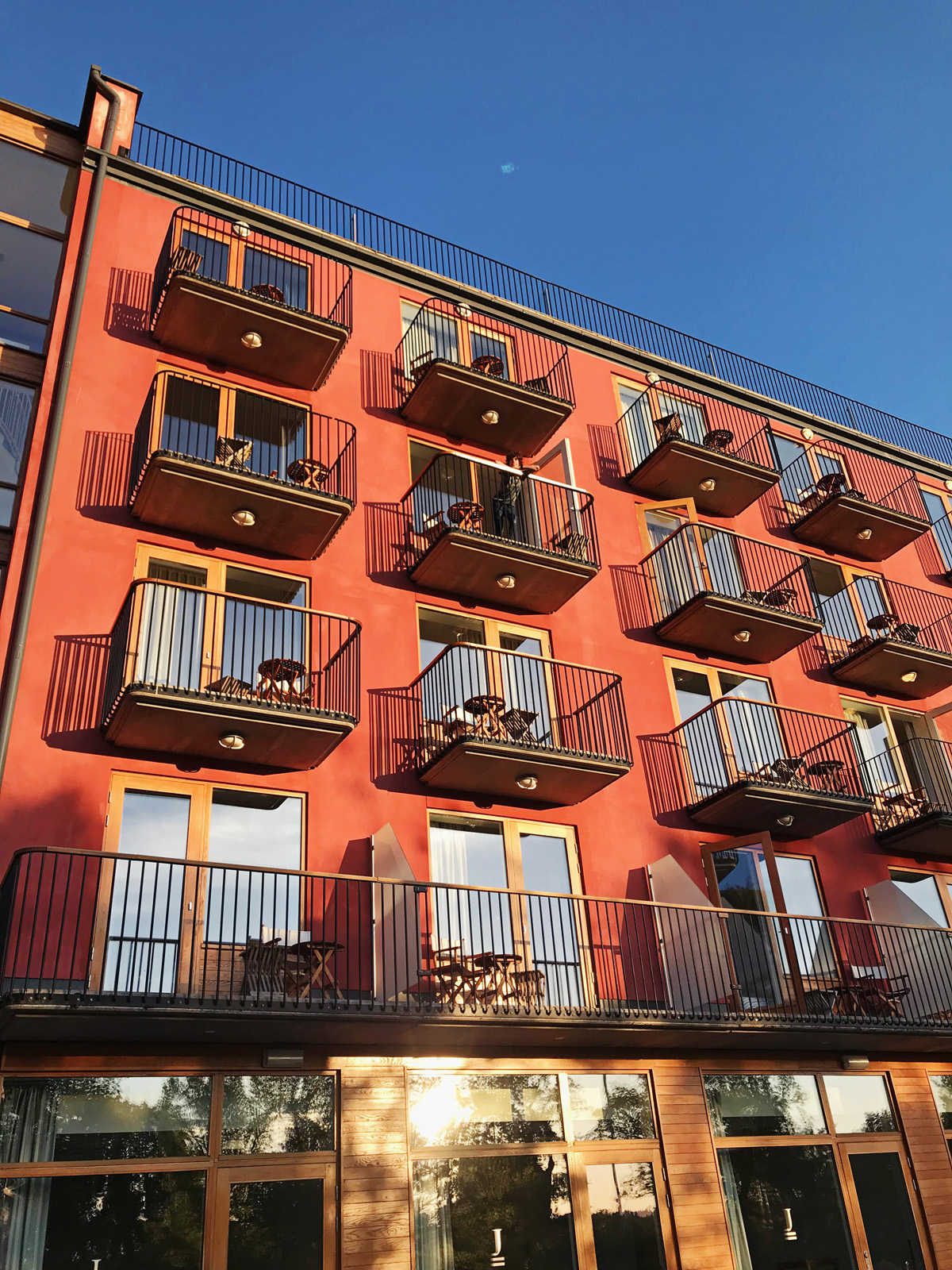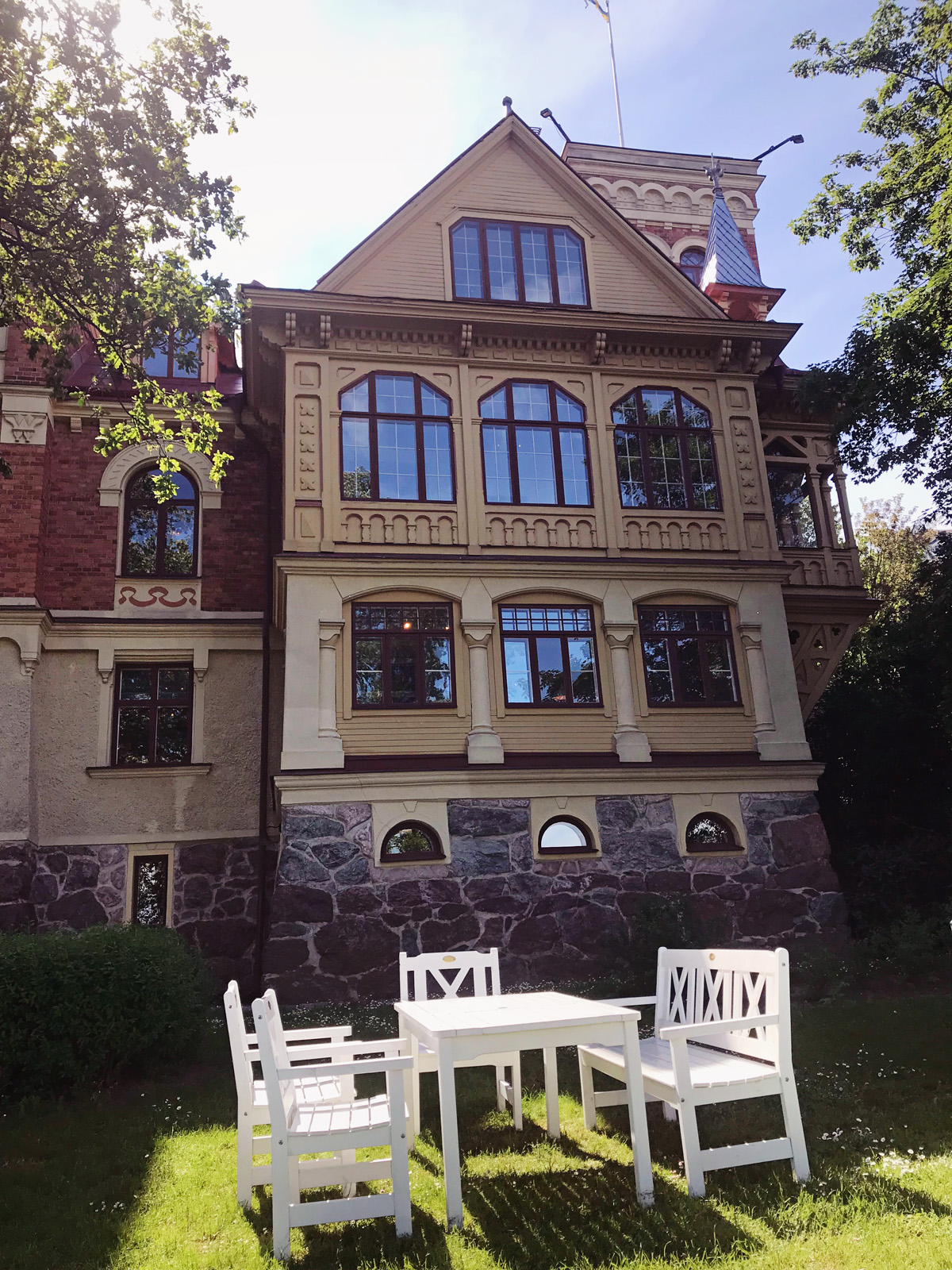 We are so grateful of having been invited by some locals to get a good insight in living the beautiful Swedish life.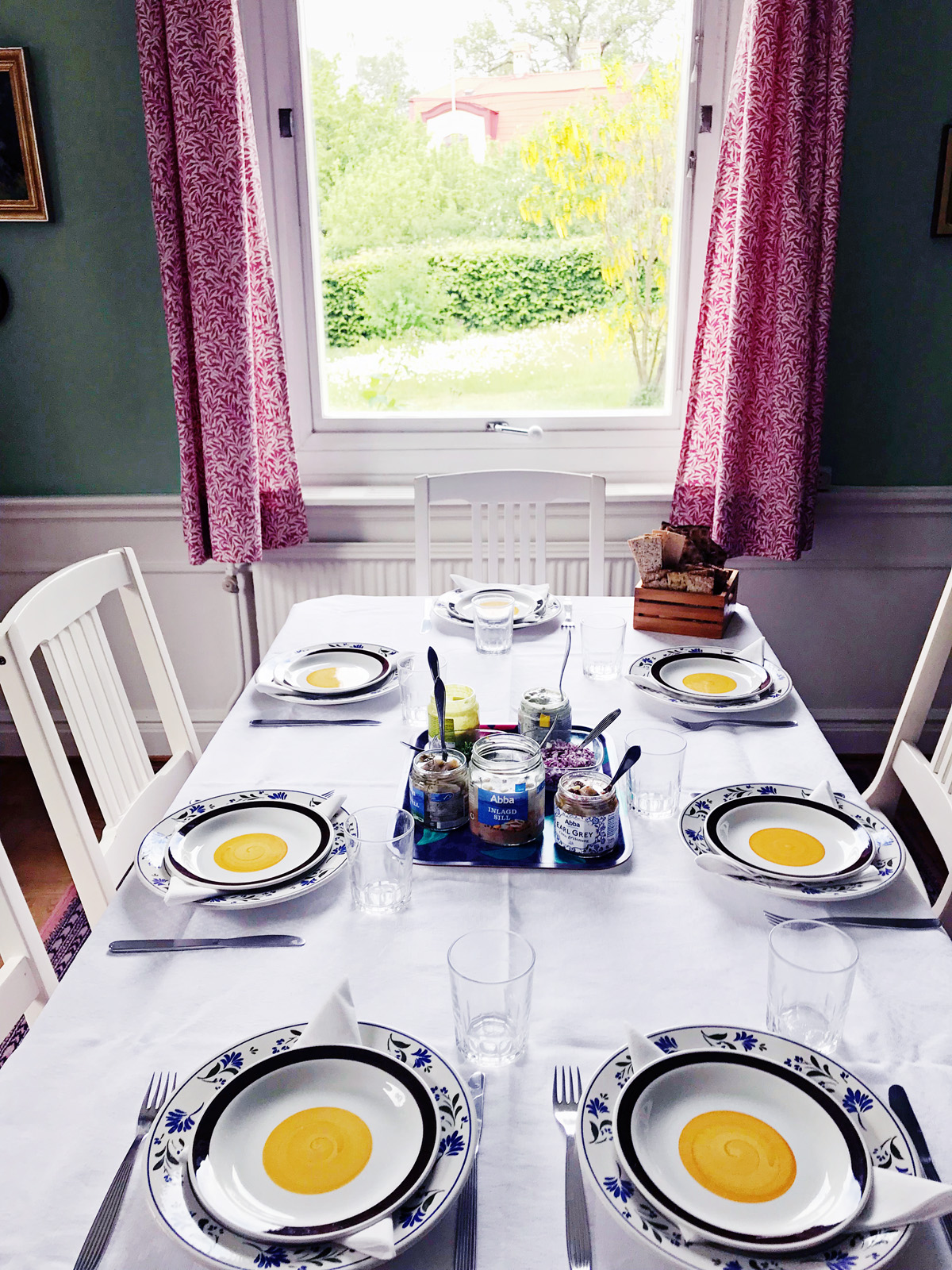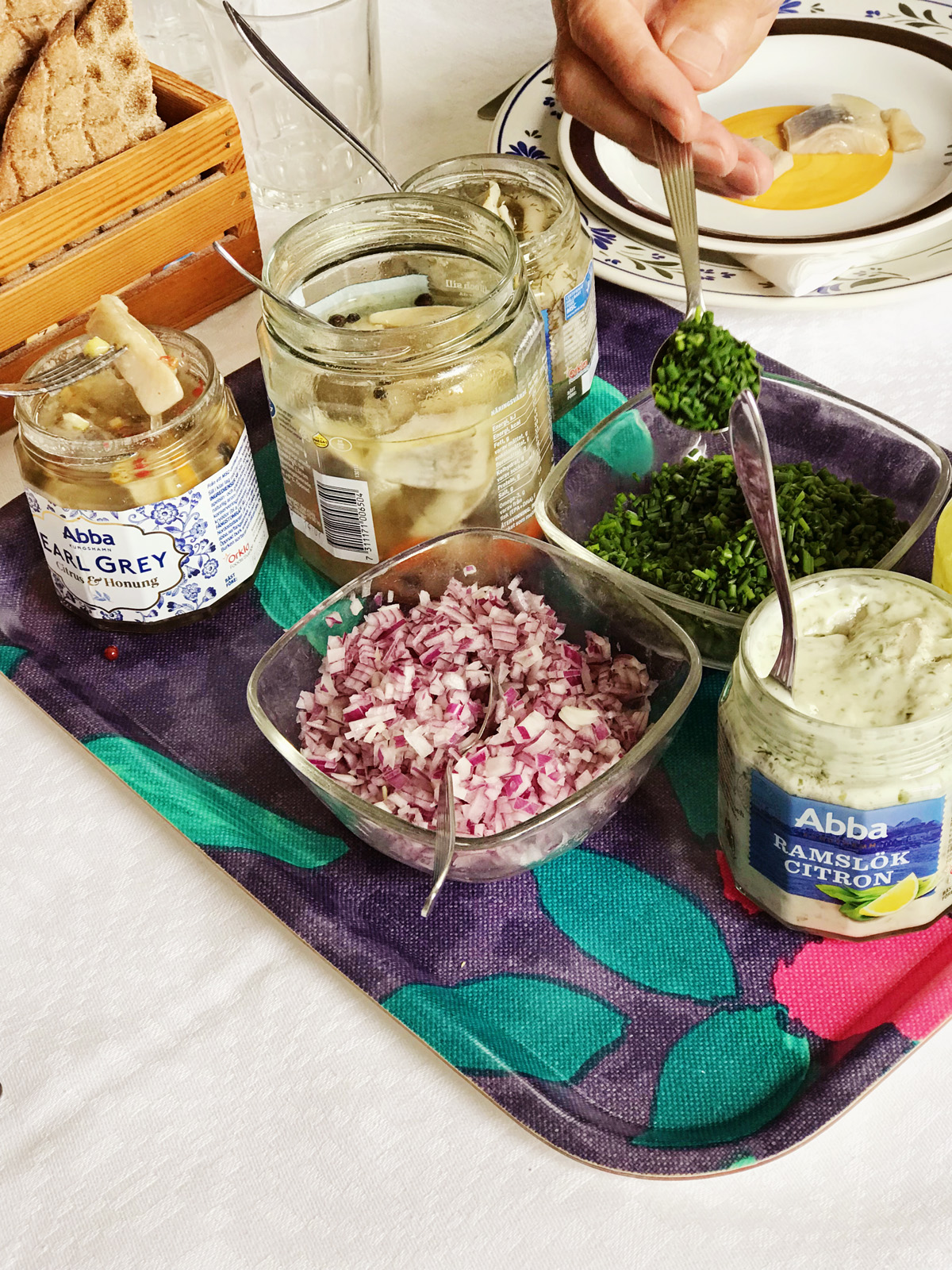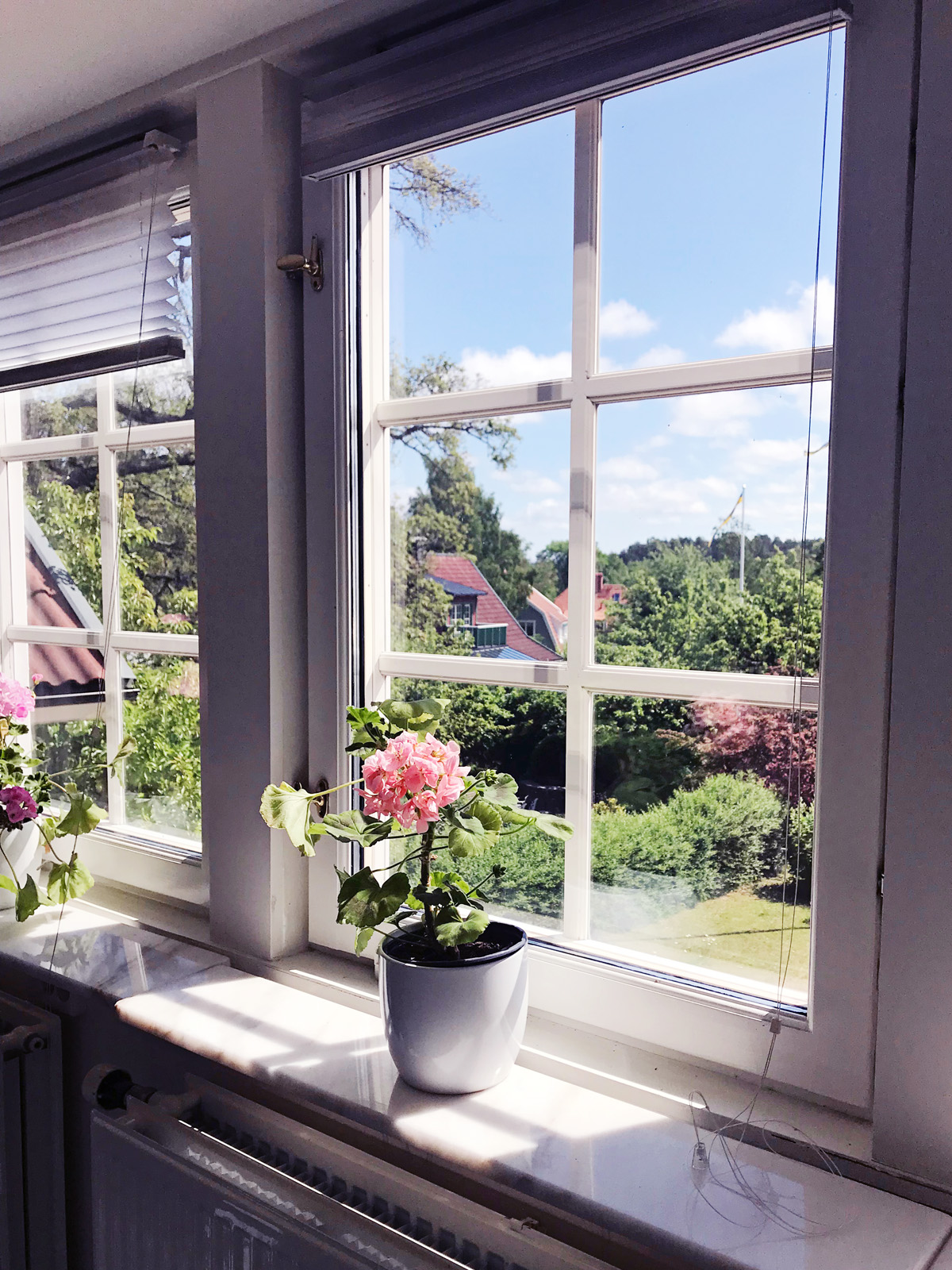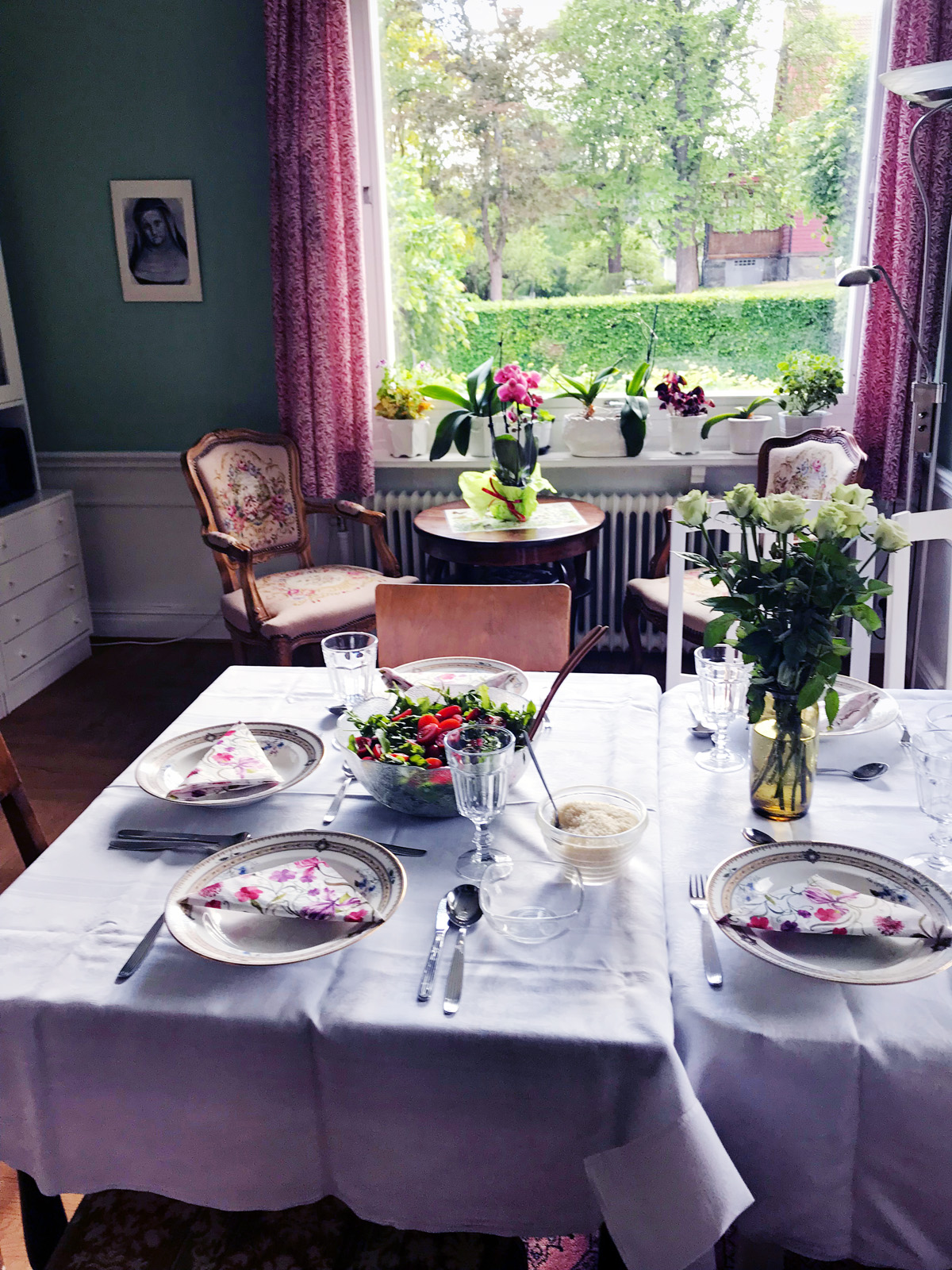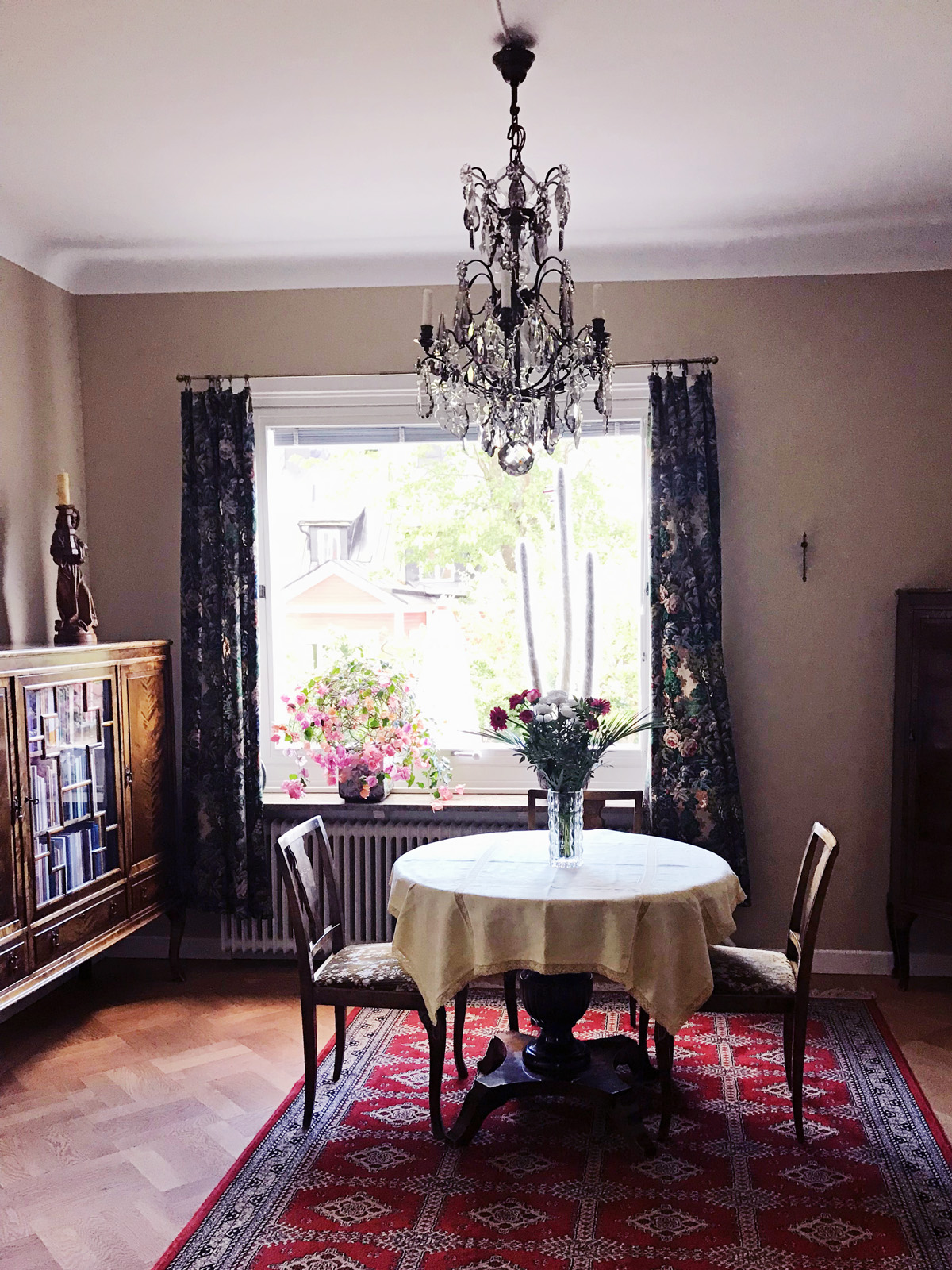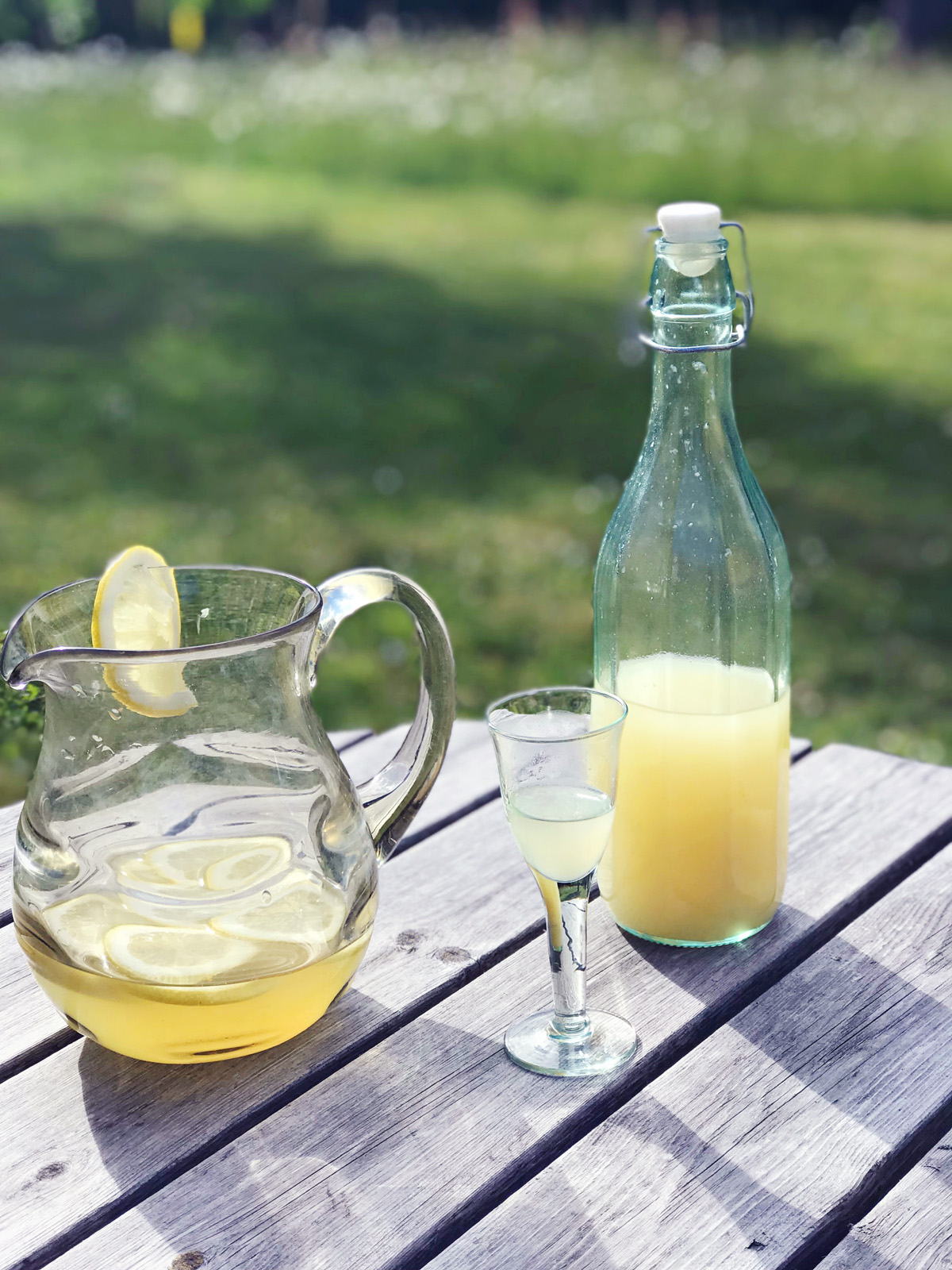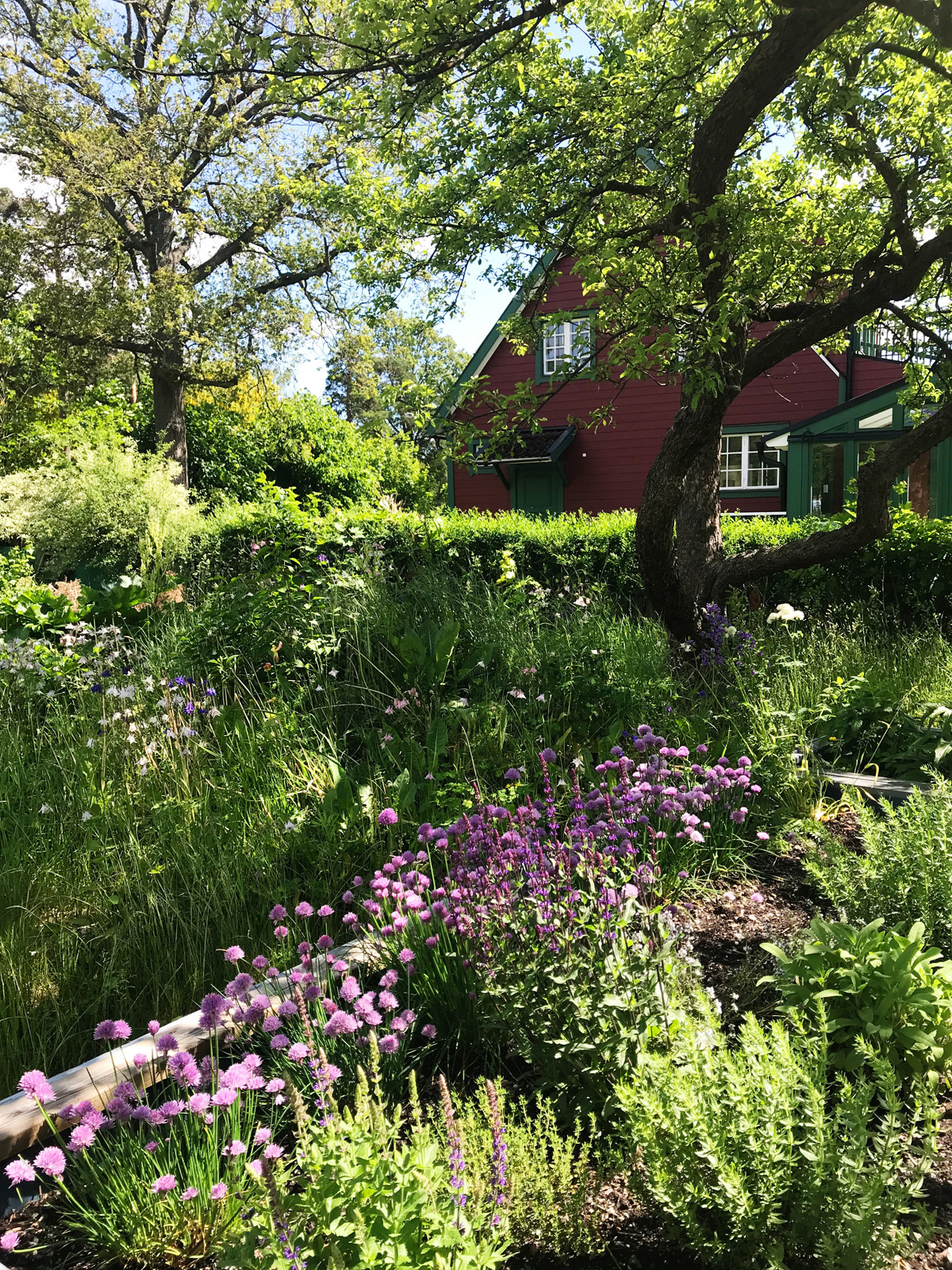 STOCKHOLM CITY
This fascinating city is definitely packed with tons of things to see and everything seems within walking distance. Of course we couldn't resist the temptation and rent some e-scooters which was so much fun. We watched the changing of the guard at the Royal Palace, and went into the Palace. We walked around Gamla Stan, the very enchanting old city, had lots of icecream and meatballs galore. One day it rained so hard (Martin and I were completely wet from hip to toes) that we took the metro. To our great surprise, we discovered some stations looked like some giant art galleries. They had been uniquely painted and decorated with incredible murals that take over the whole platform.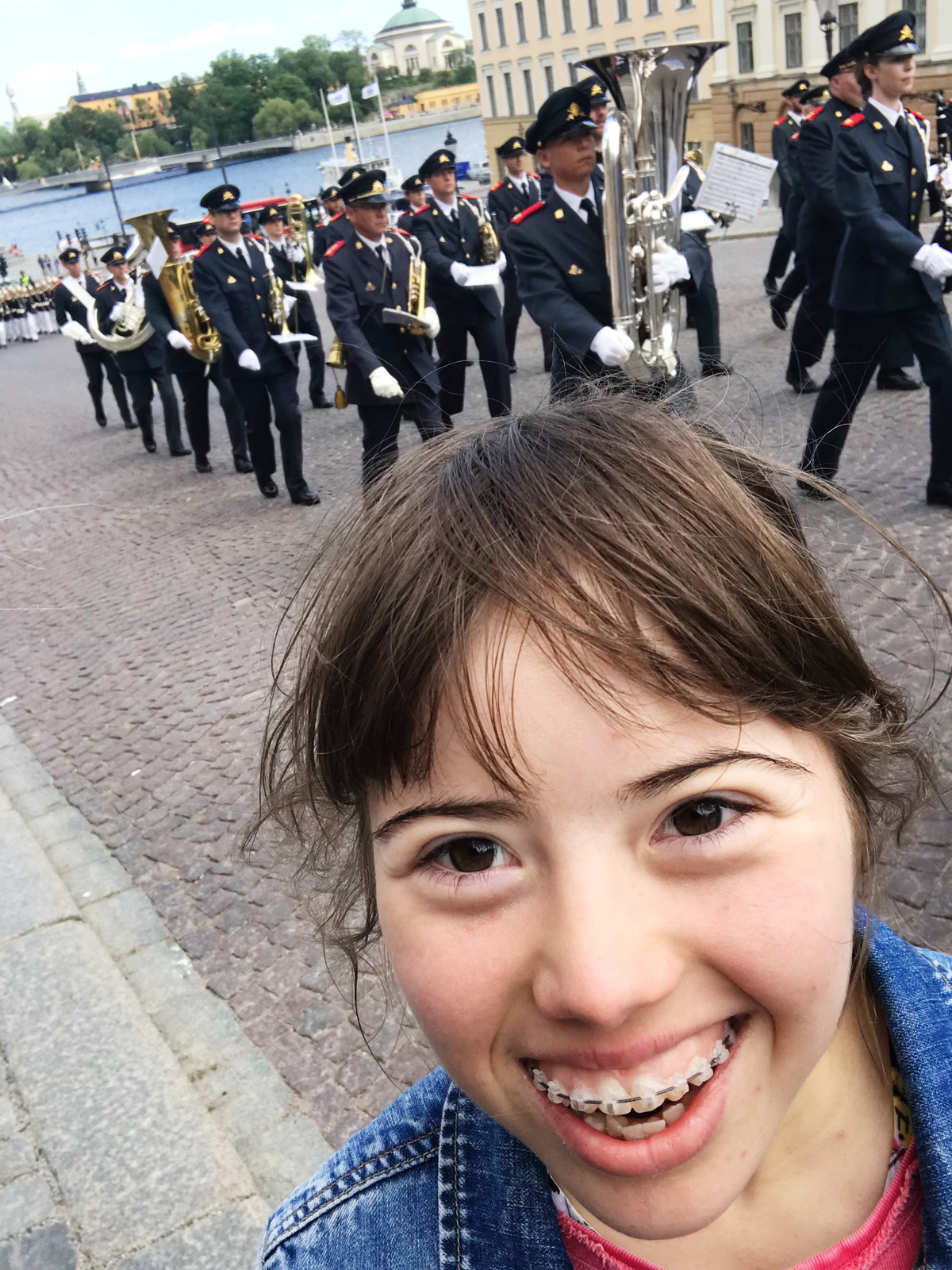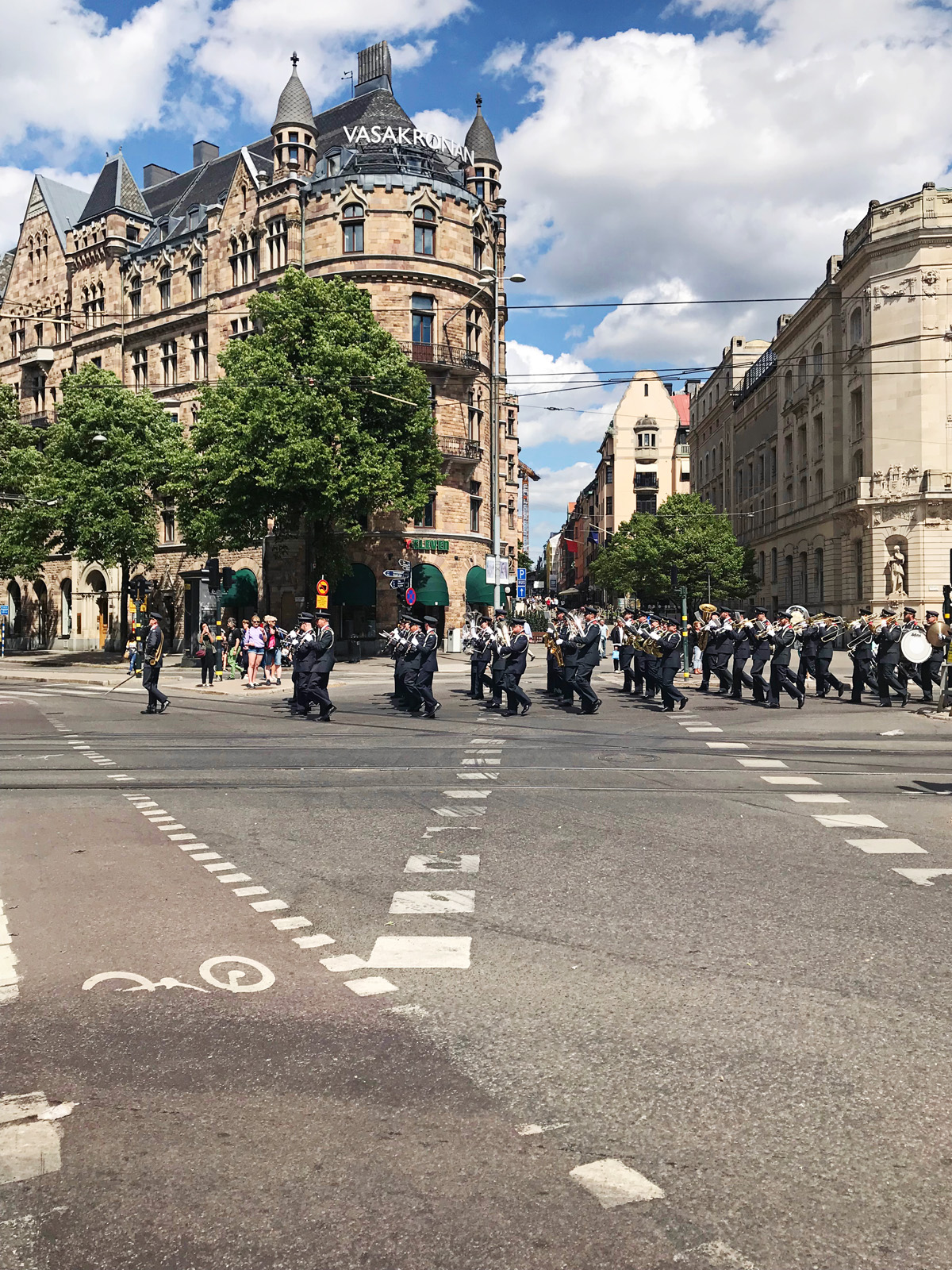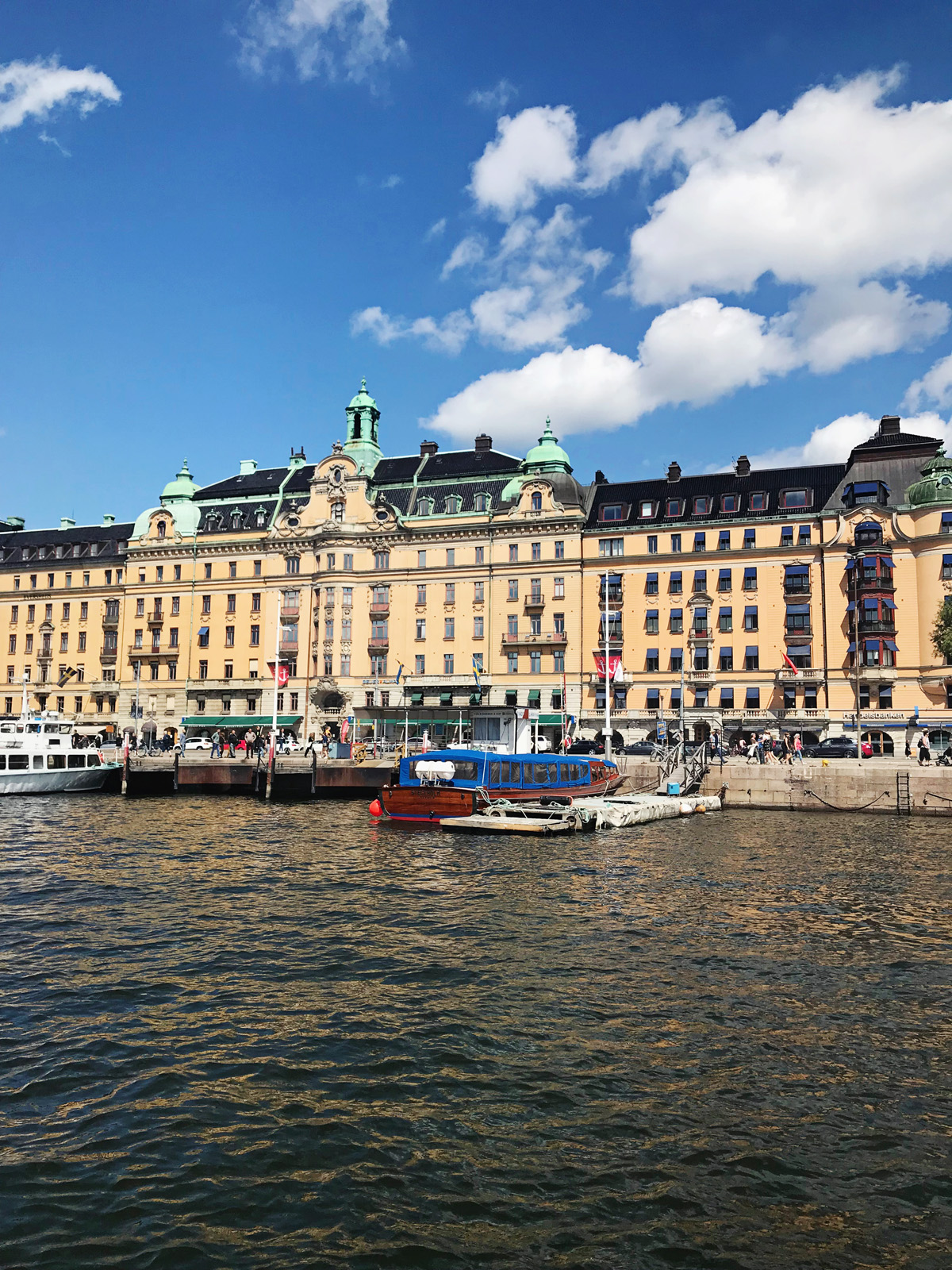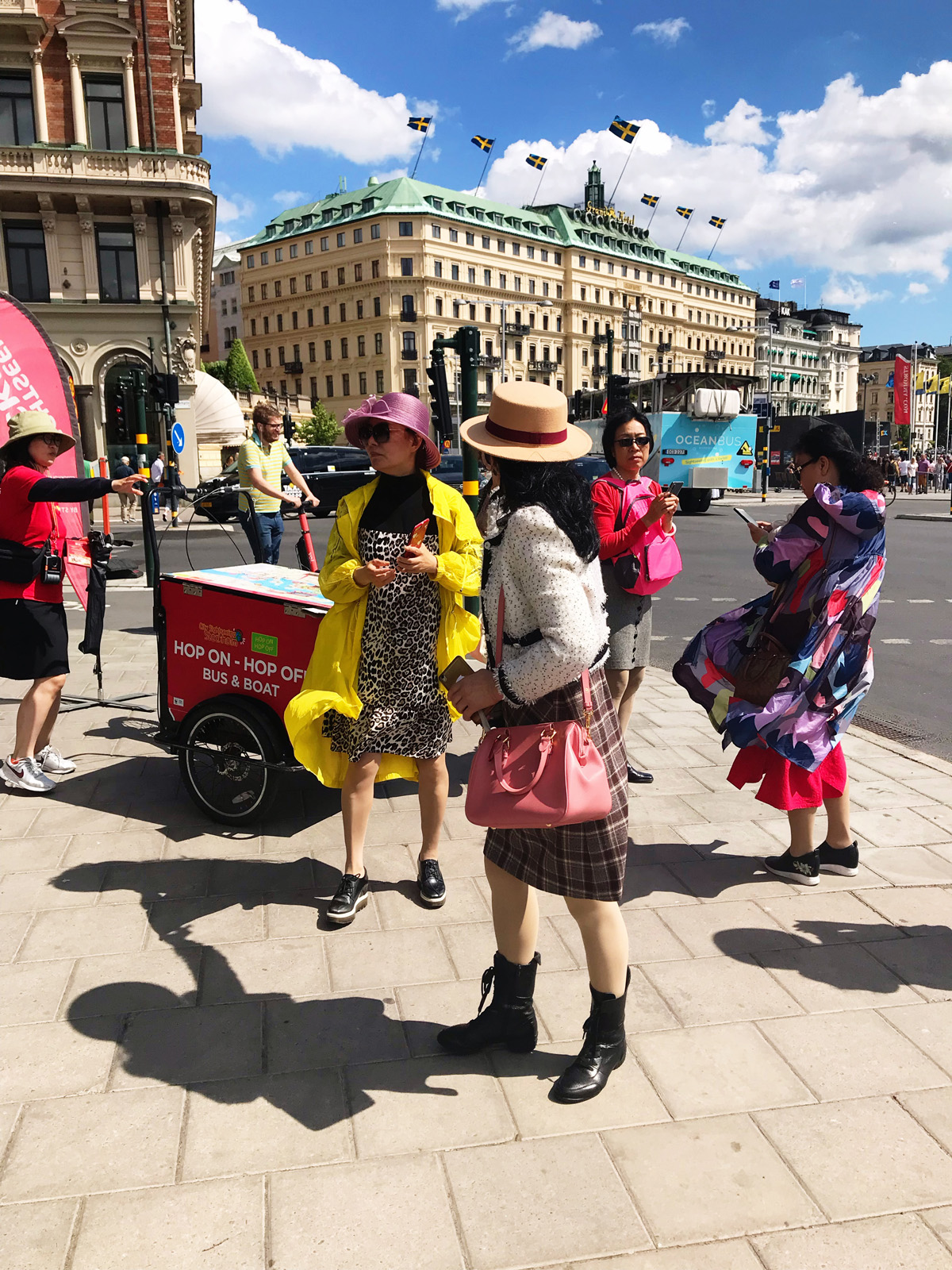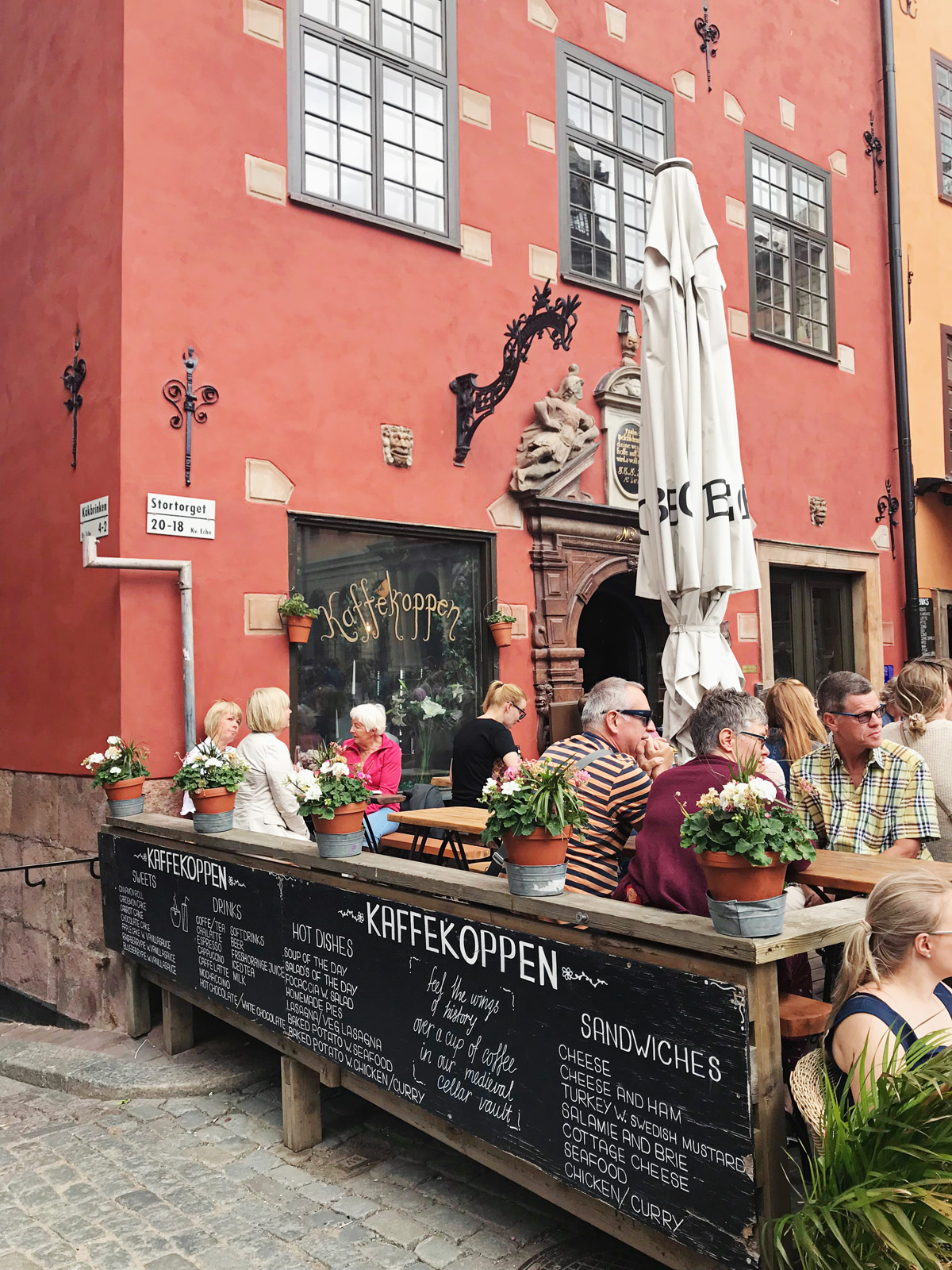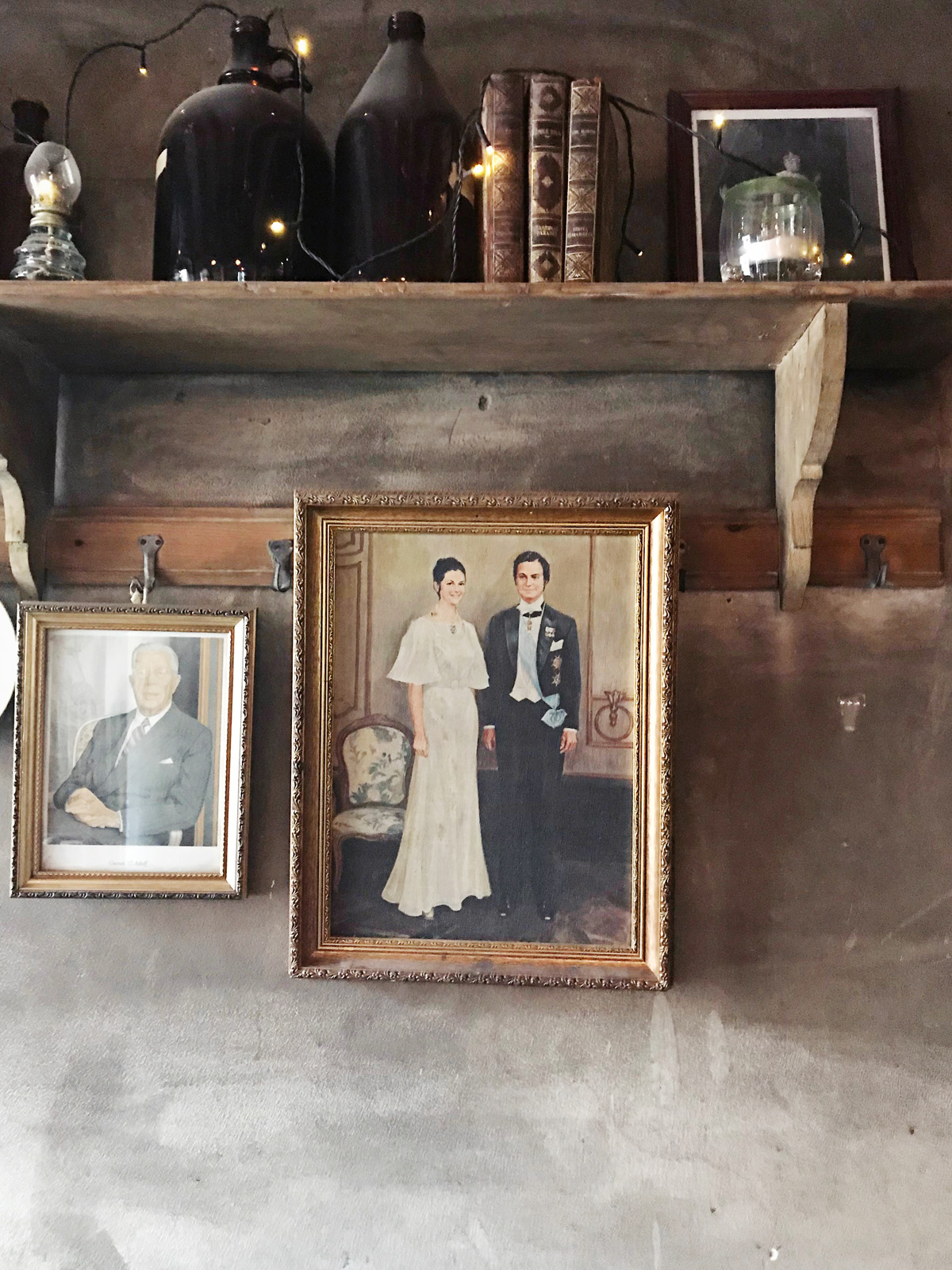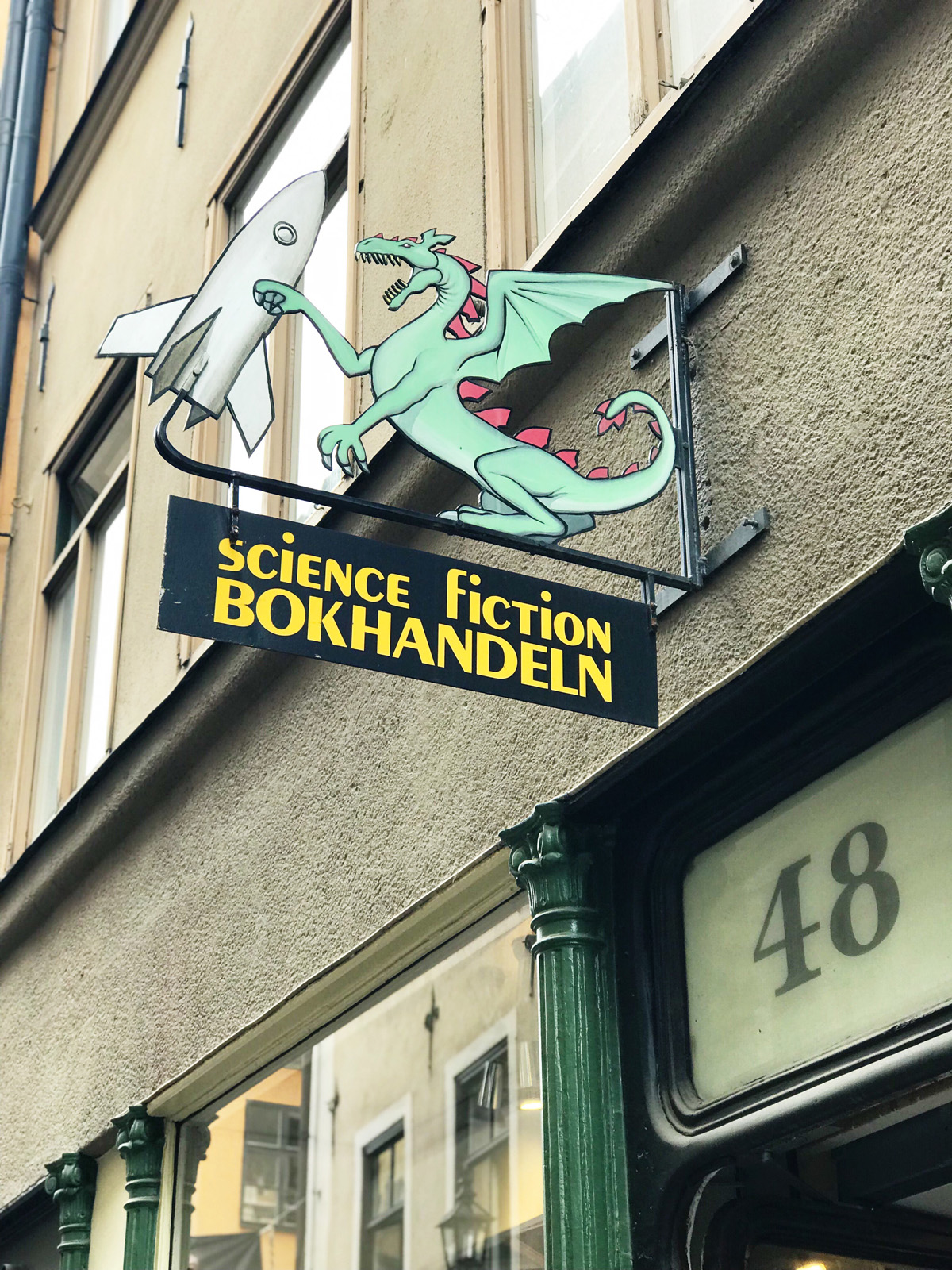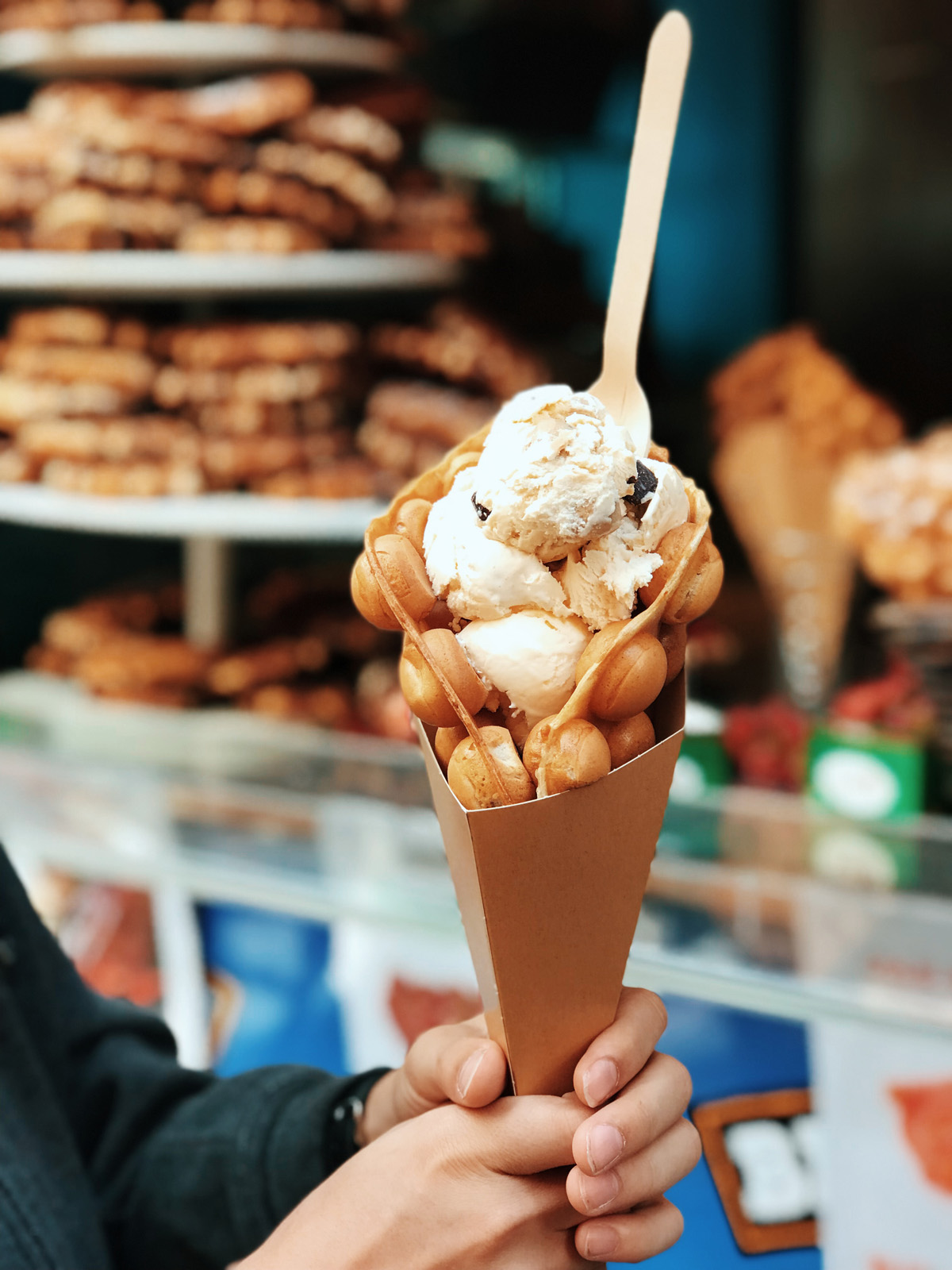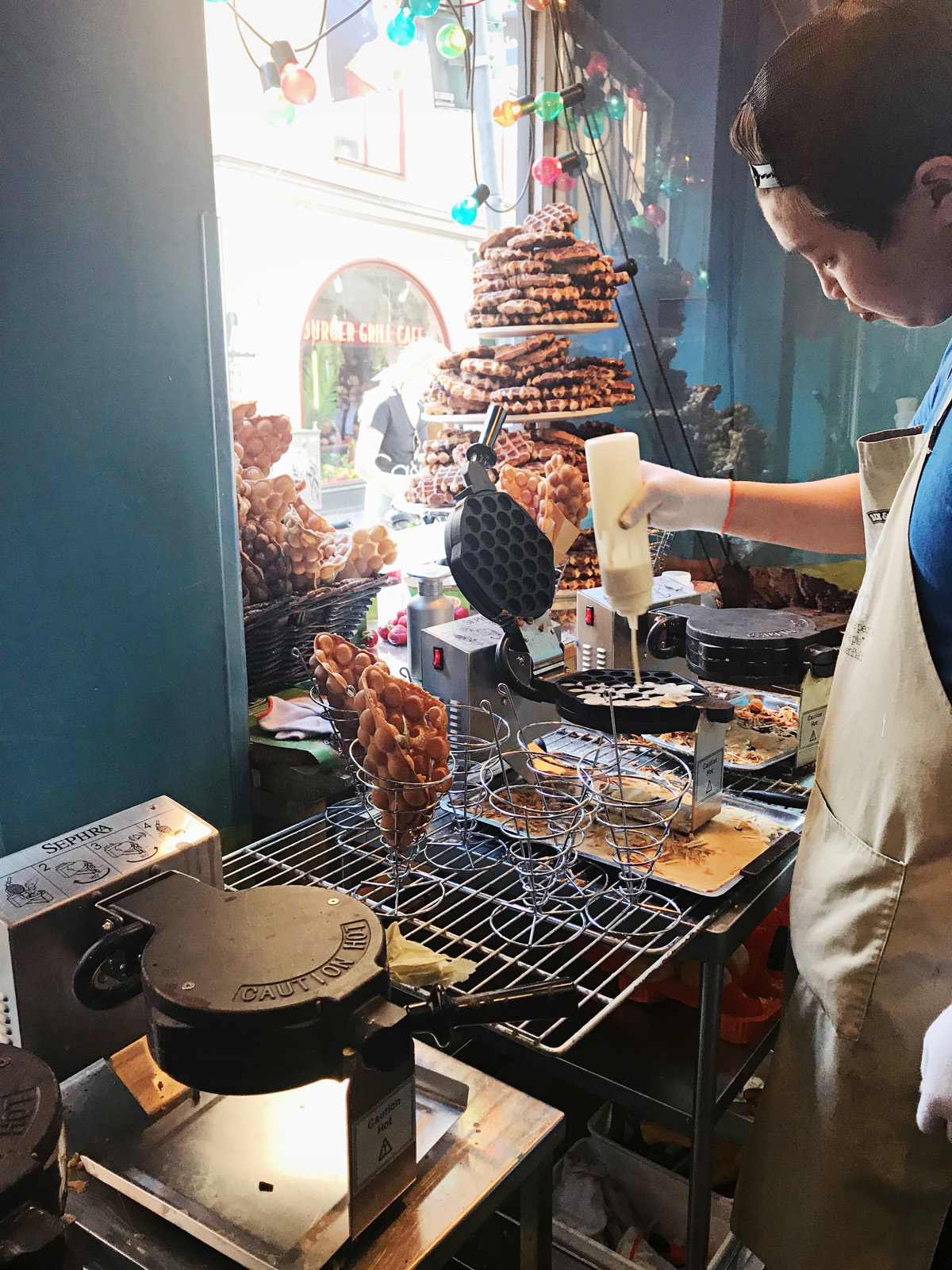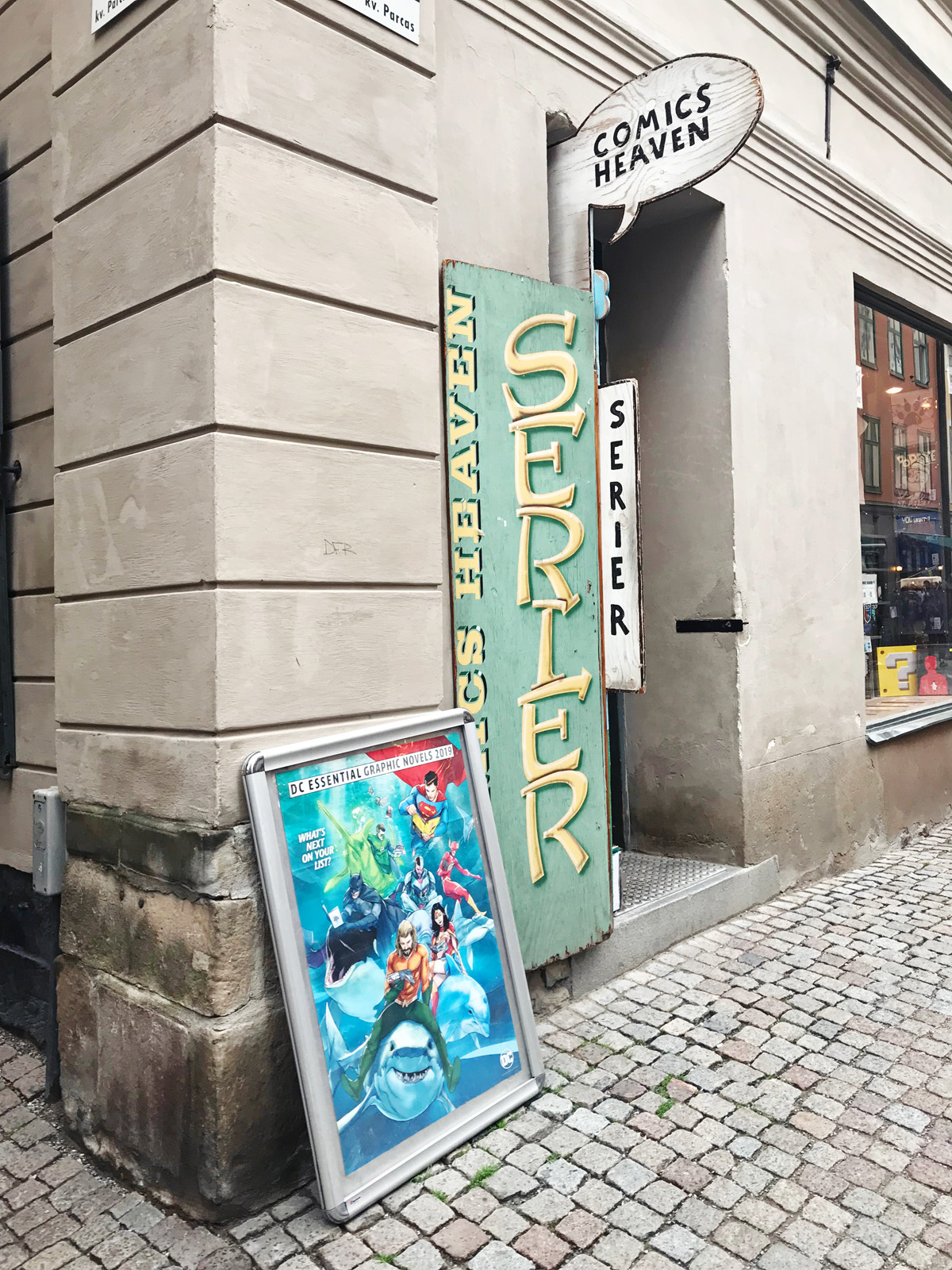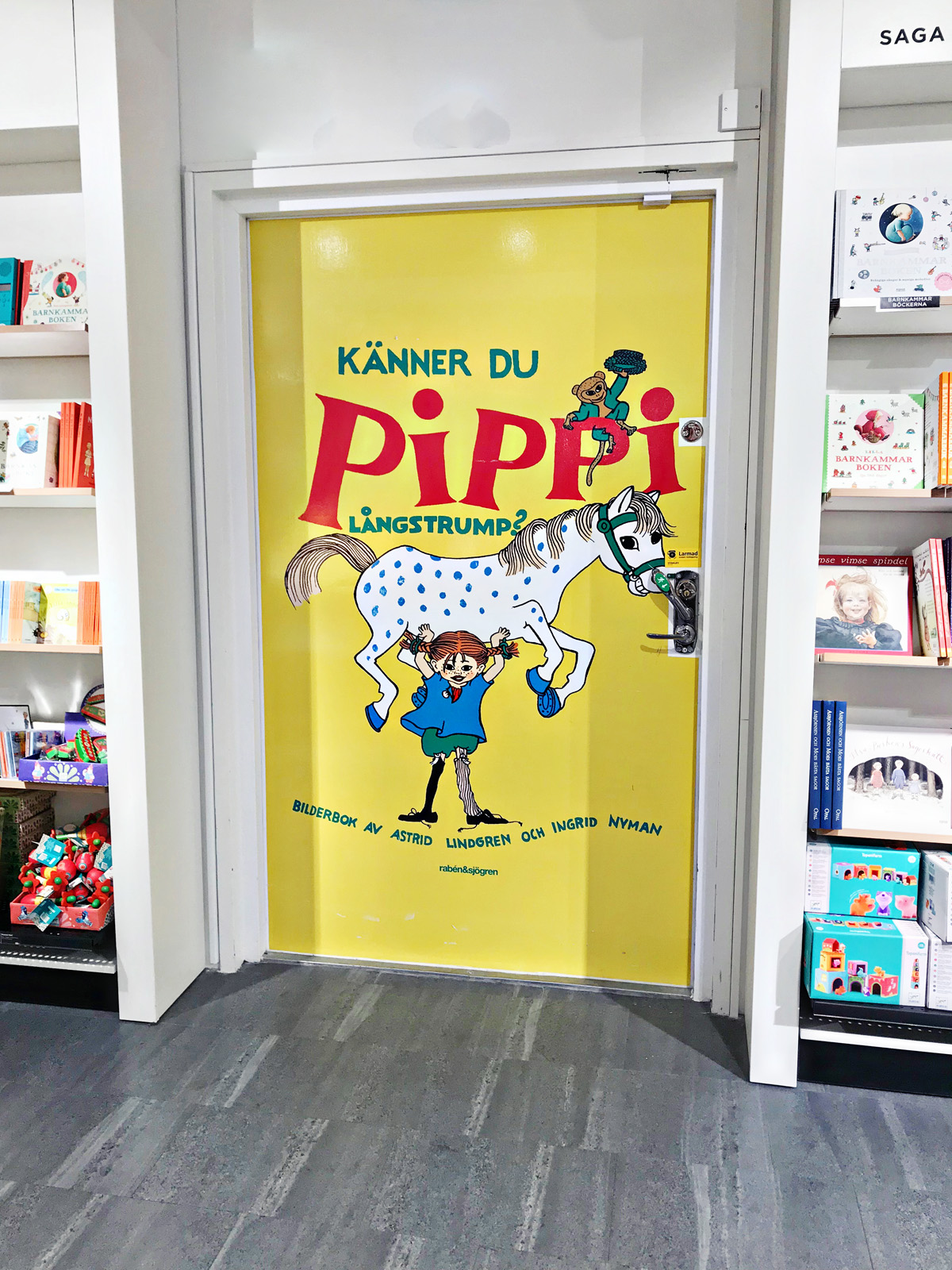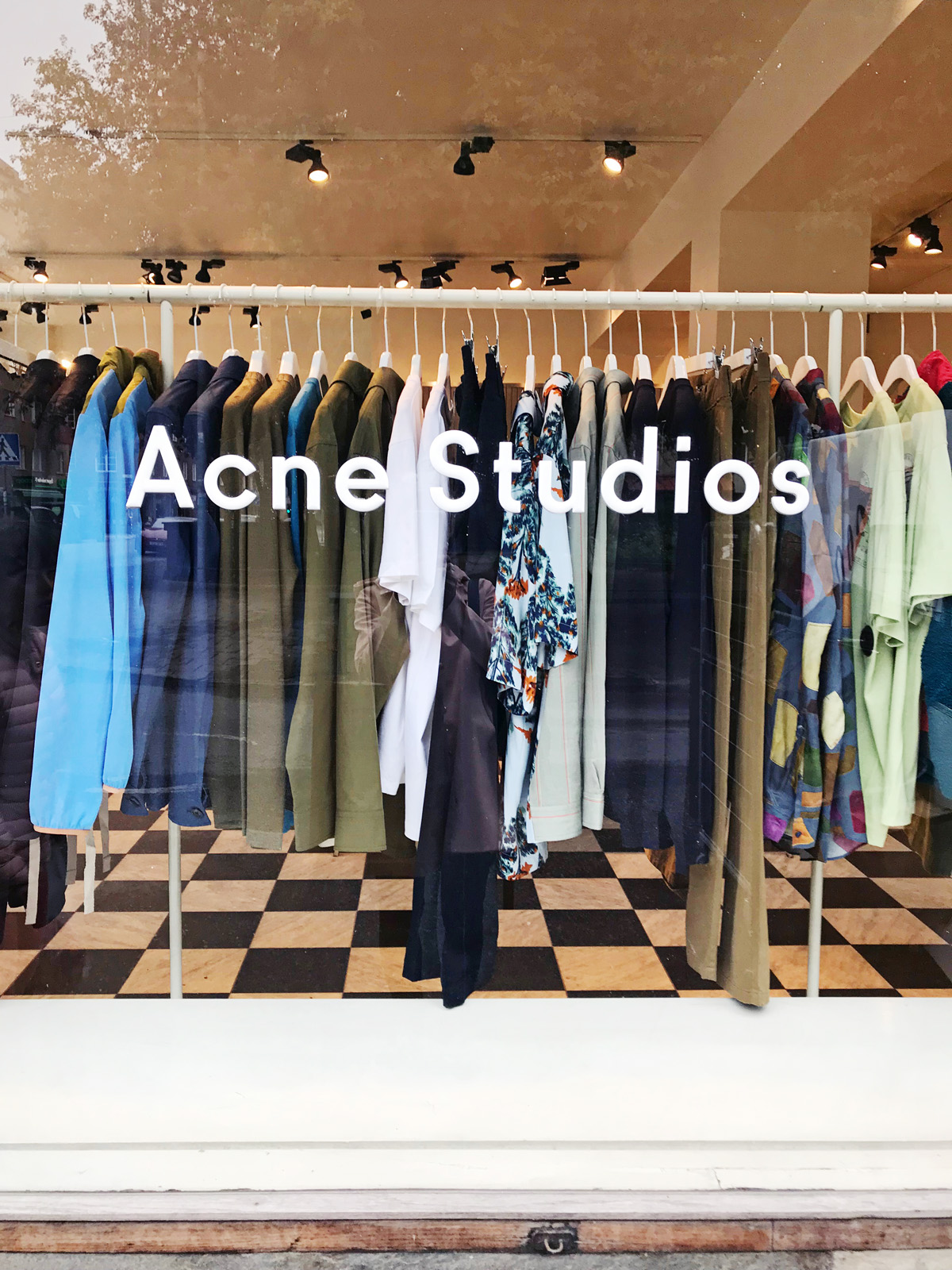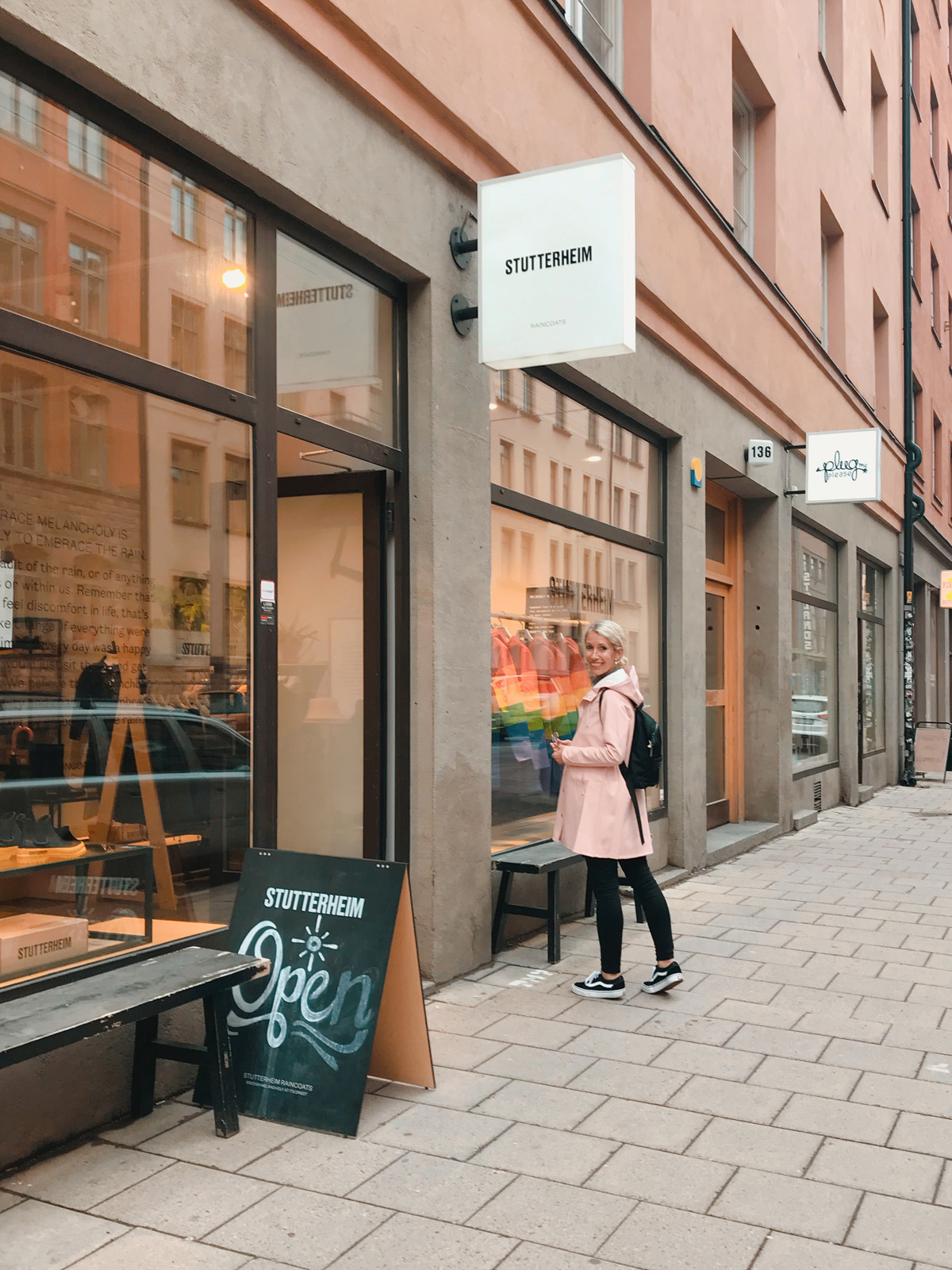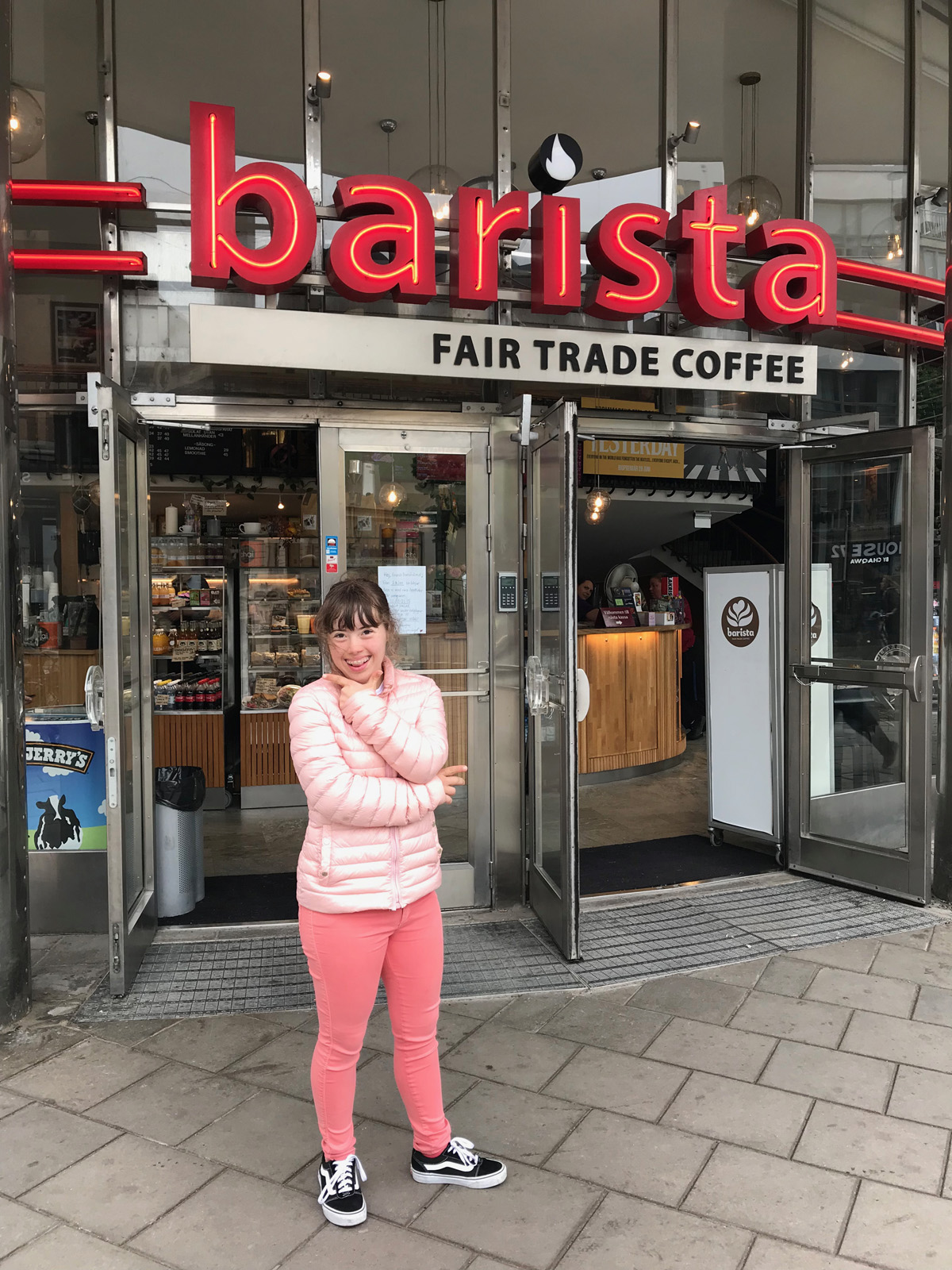 THE VASA MUSEUM
The kids absolutely loved the Vasa Museum where you can learn so much about life at sea in the 17th century. You could say the Vasa ship is basically Sweden's version of the Titanic. Only that it sank on its maiden voyage in front of the Stockholm harbor in 1628. It's the only preserved 17th century ship in the whole world, and a beautiful piece of naval history.
Next to the Vasa Museum is the Swedish sprit museum where Martin had to pay a visit. Nicolas also loved the Viking Museum.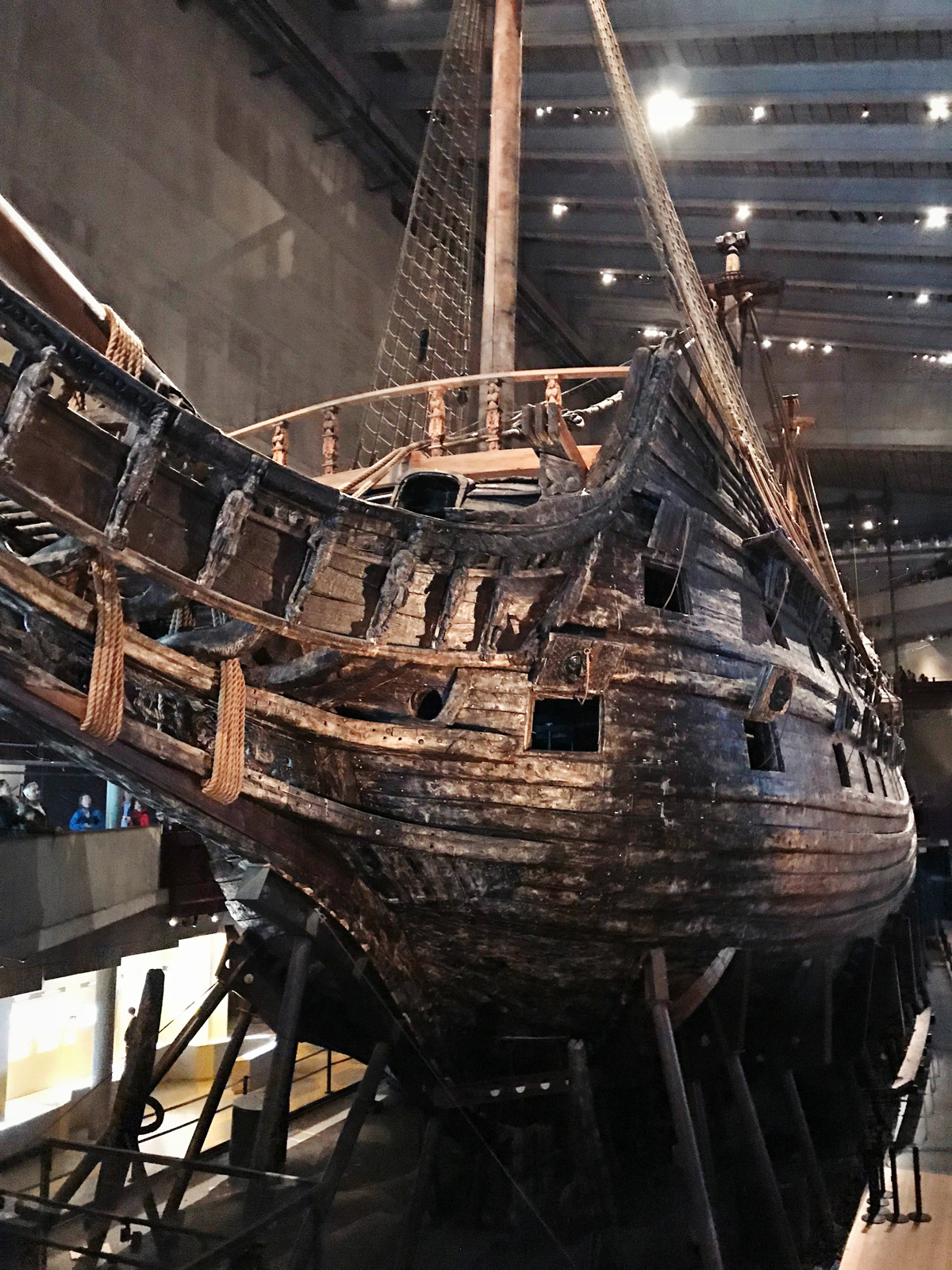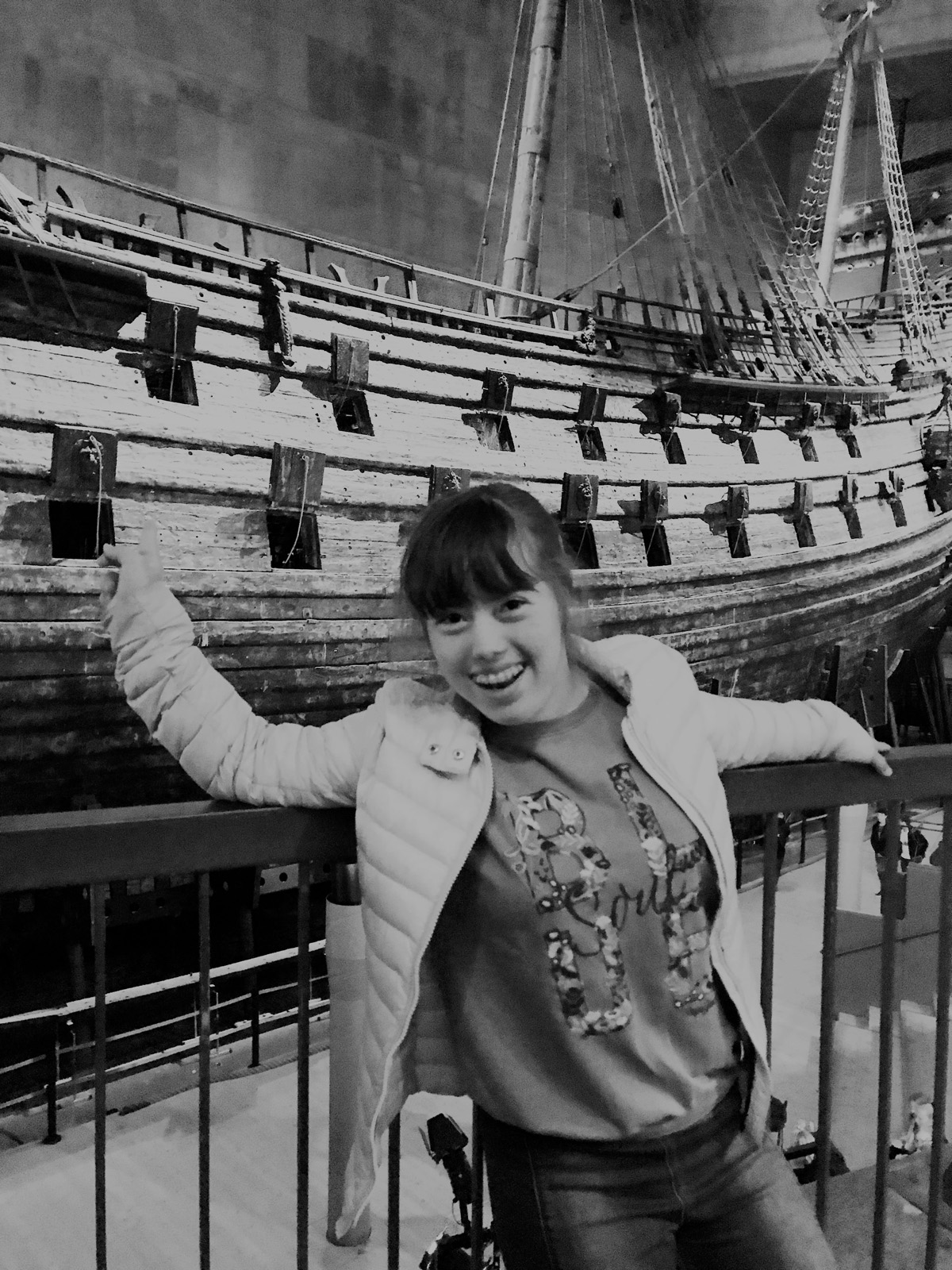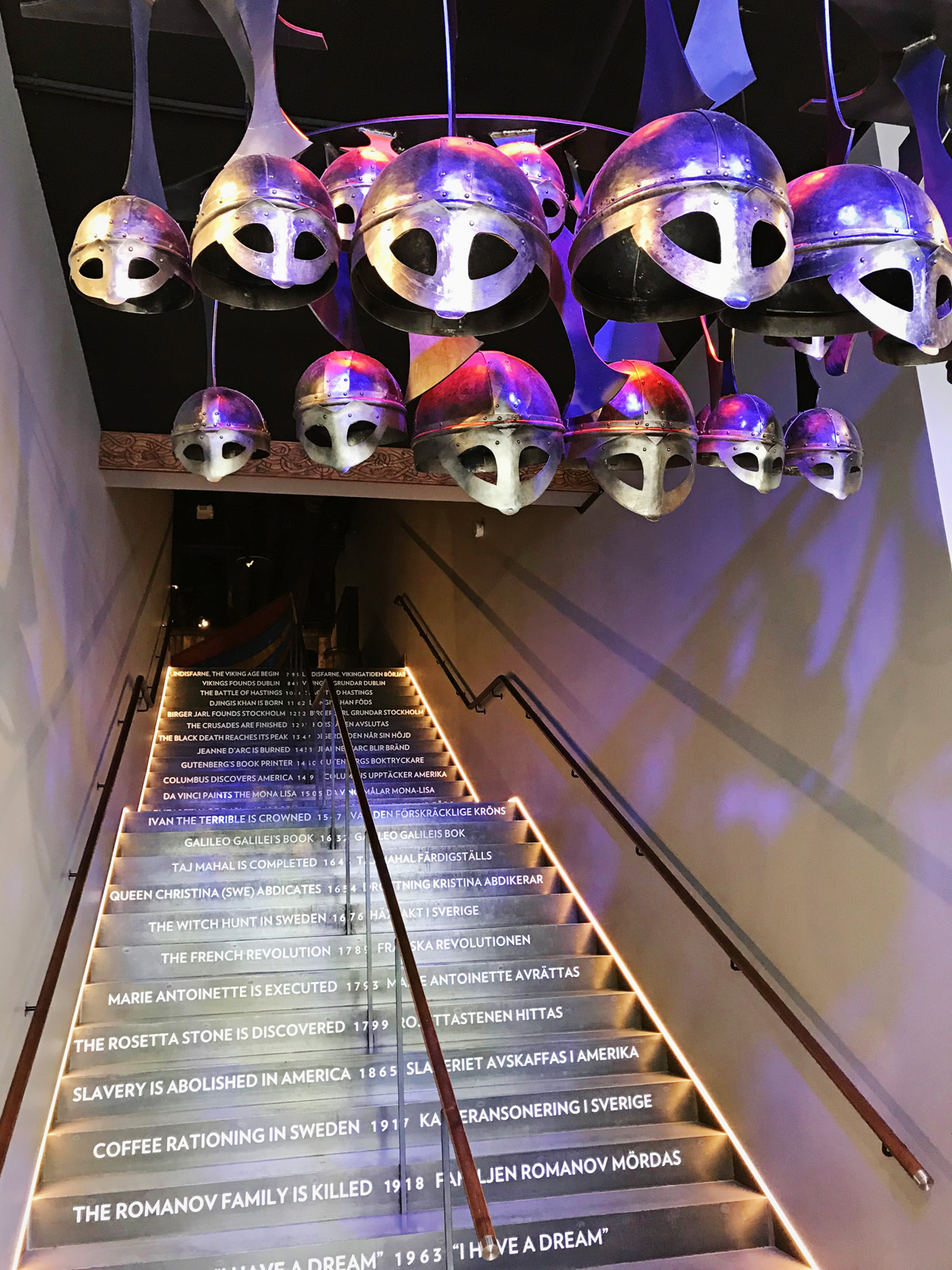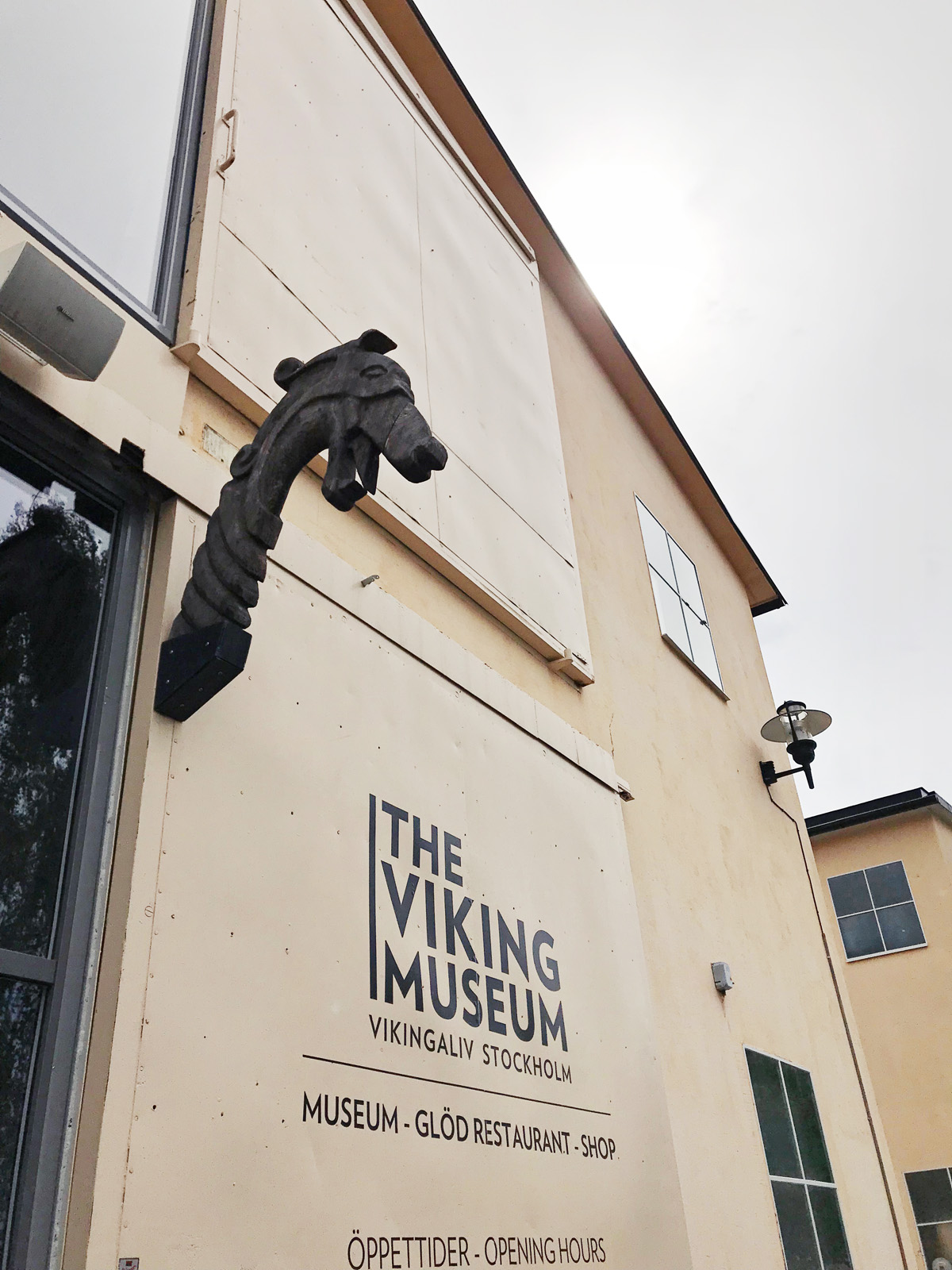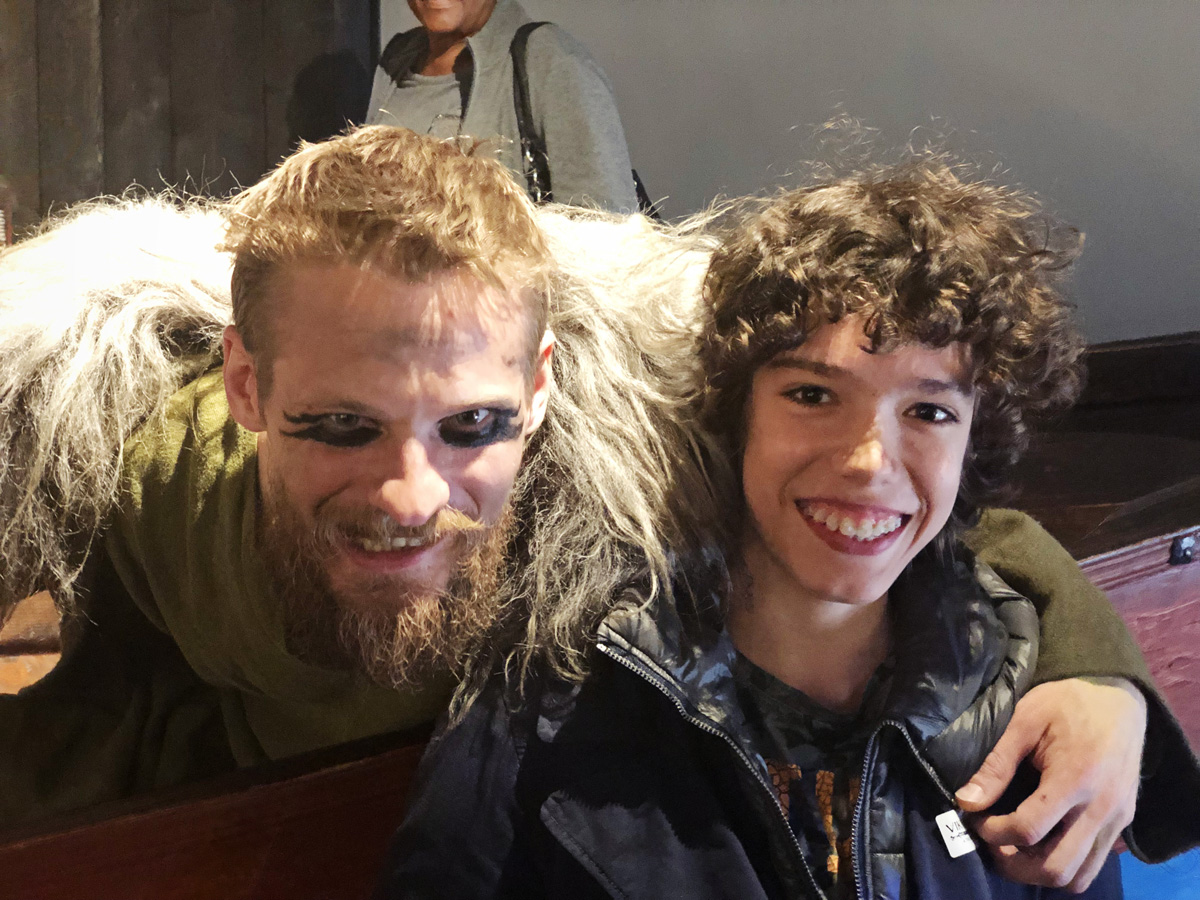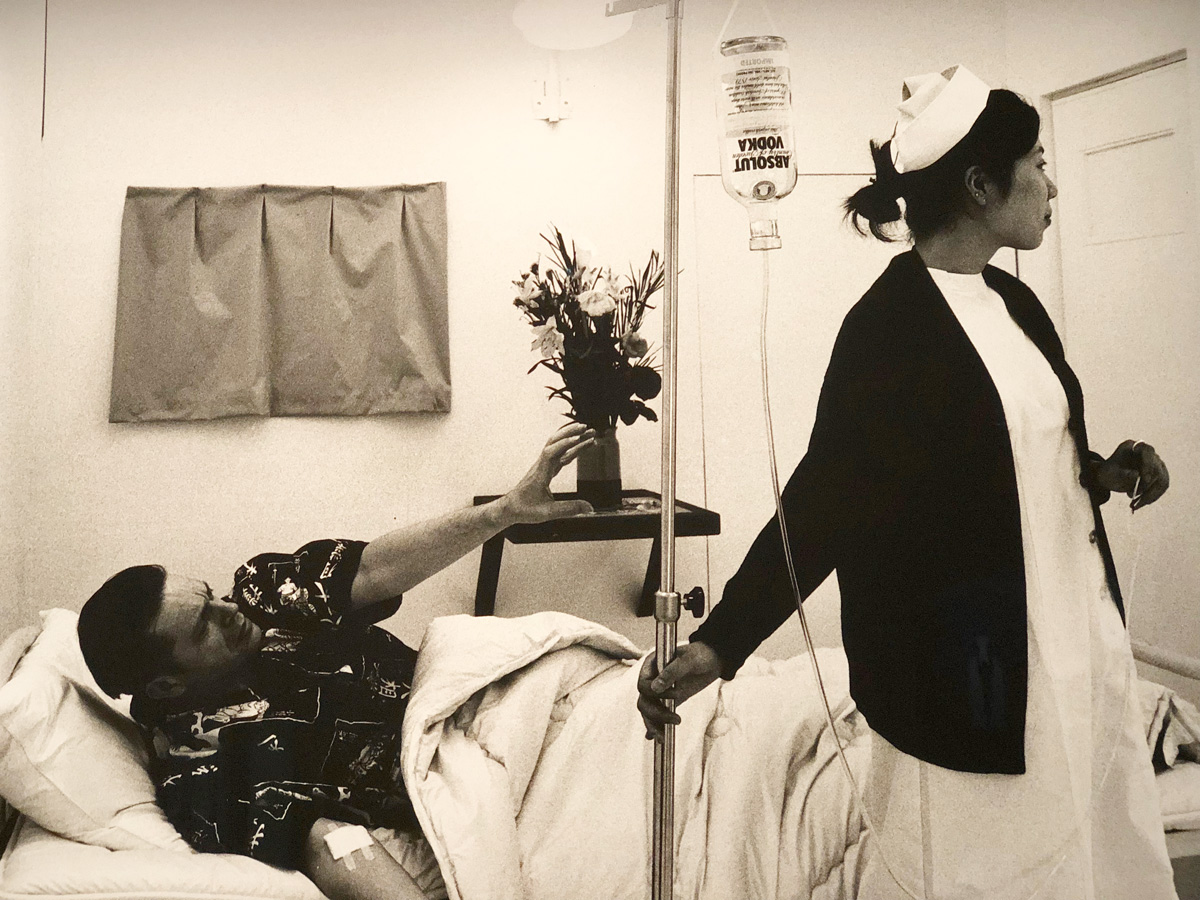 ABBA THE MUSEUM AND TIVOLI
Nicolas insisted that we go visit the joyful and magical world of Gröna Lund: the Tivoli amusement park. He just loves everything high, breathtaking, fast-paced and squeaky-feeling. I do not. I get my adrenaline fill with other things. Luckily the legendary Abba museum was just around the corner, so I could convince Juliana that we rather go there. We were absolutely delighted. The huge collection of memorabilia and footage is definitely well worth a visit Juliana loves the Mamma Mia! movies, and to me it brought back so many childhood memories. Abba is just legend!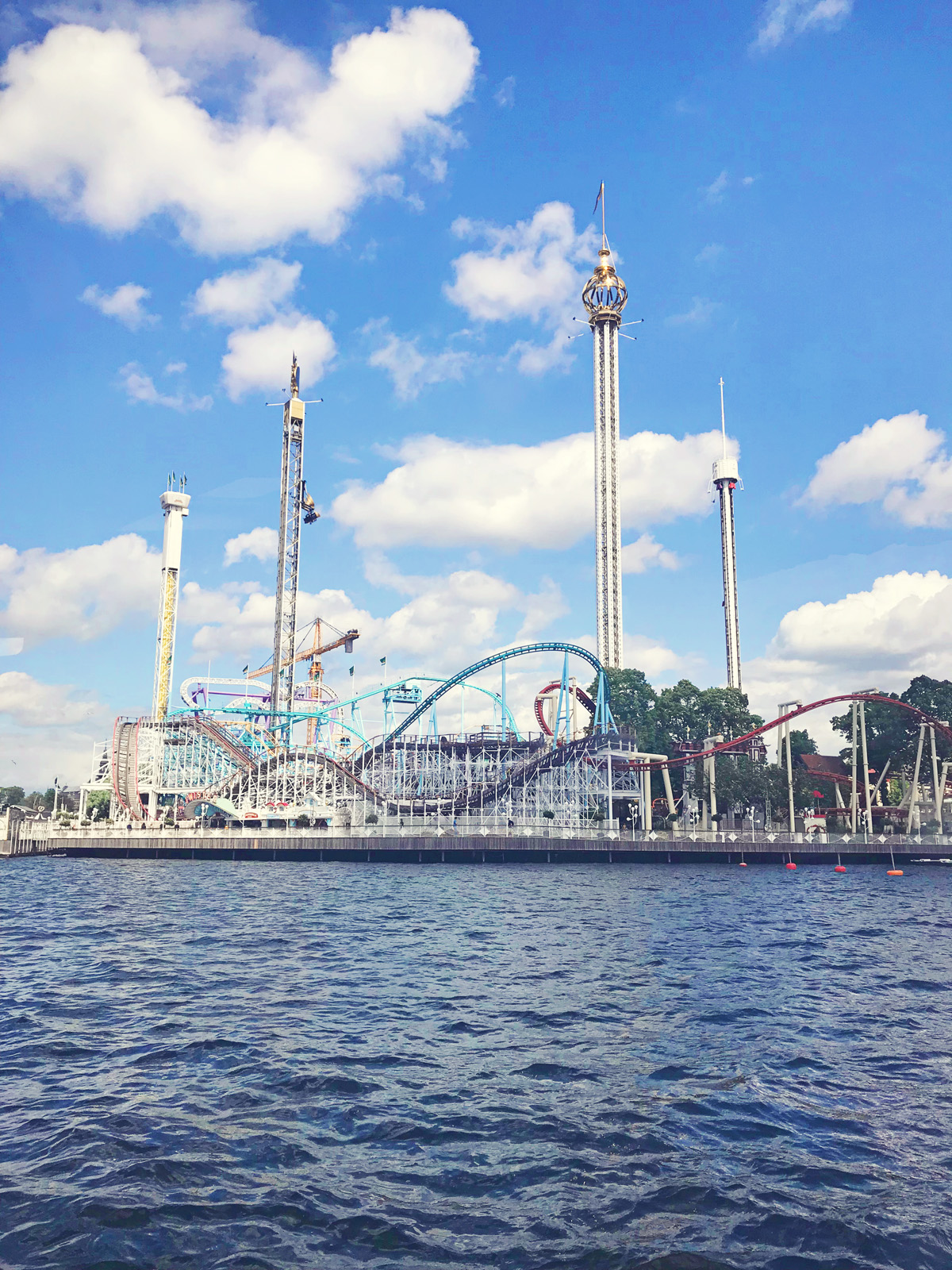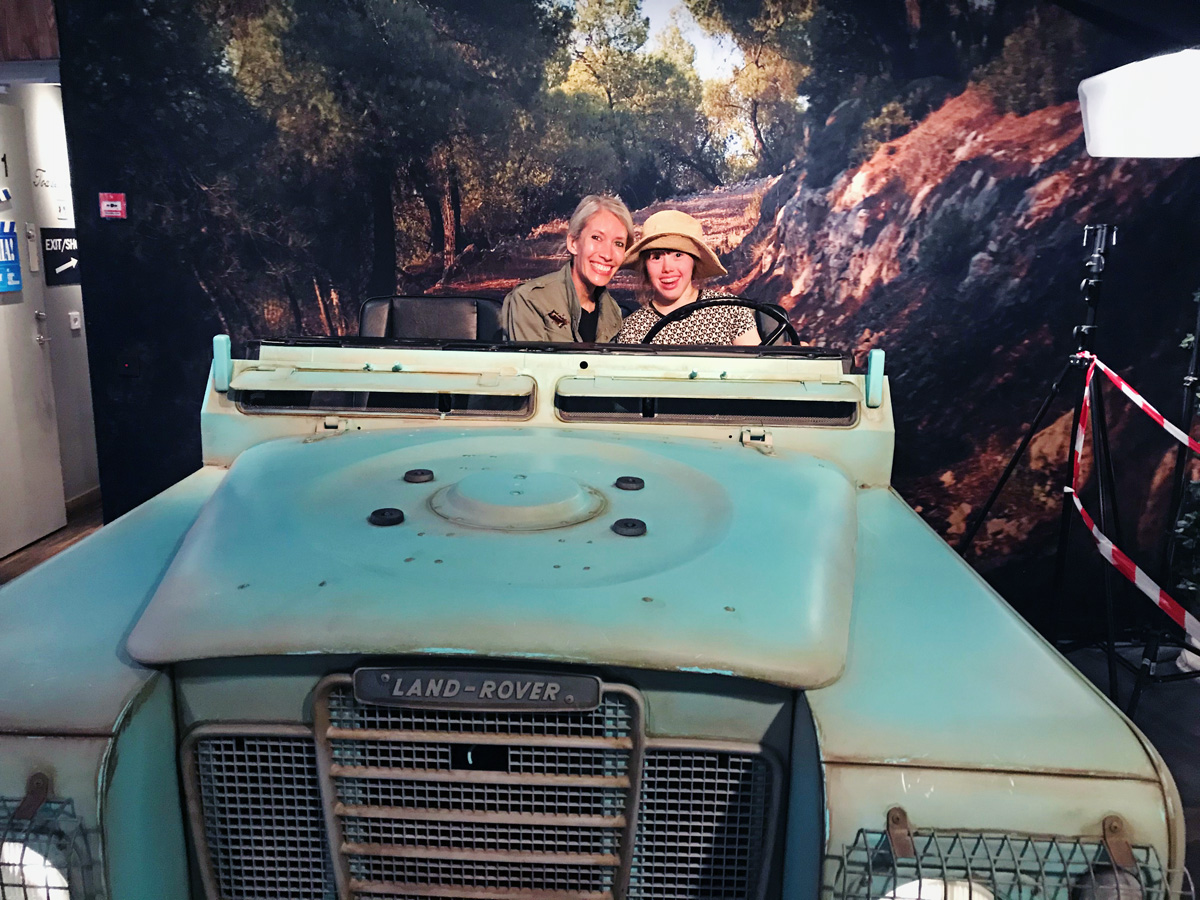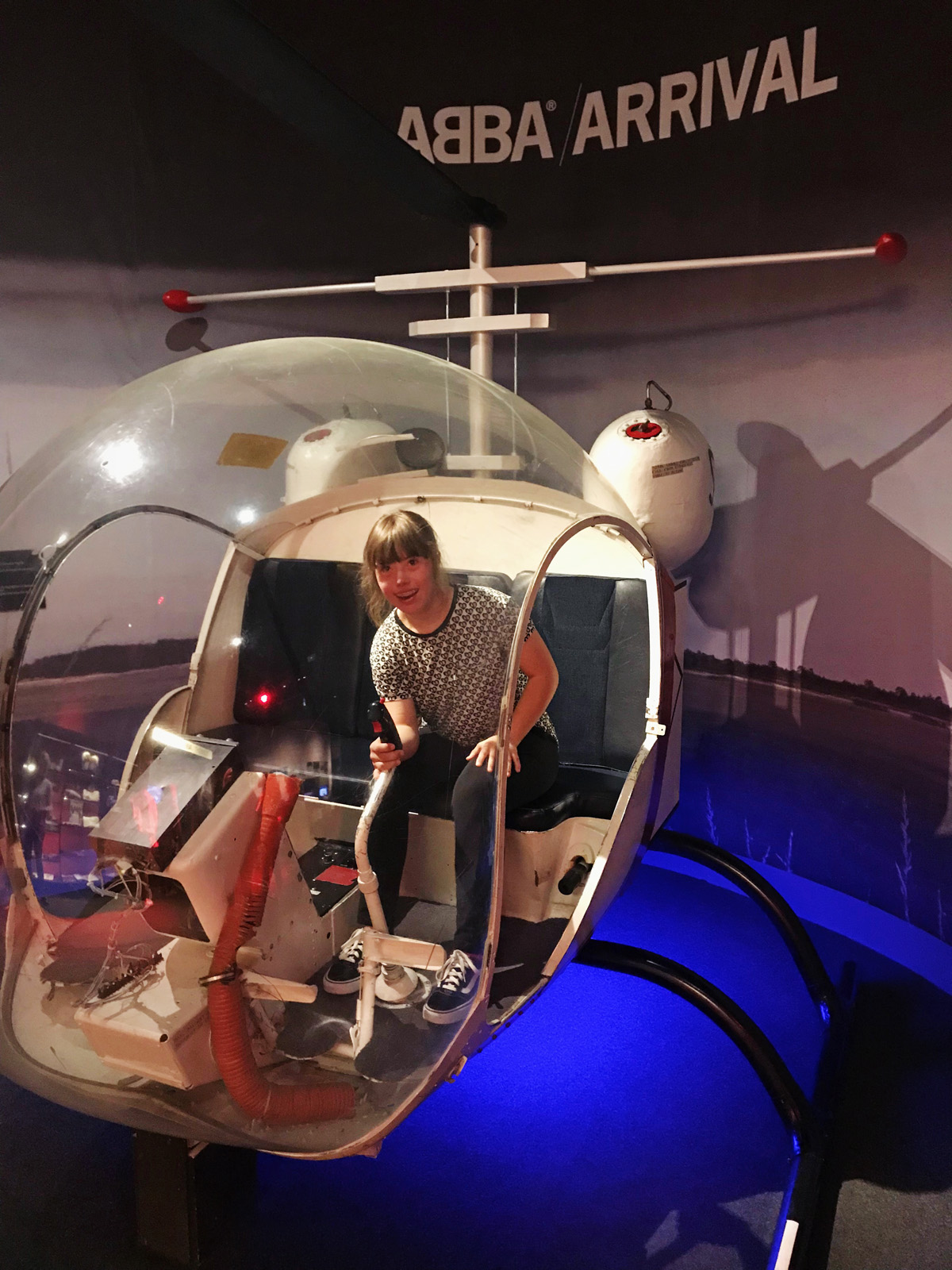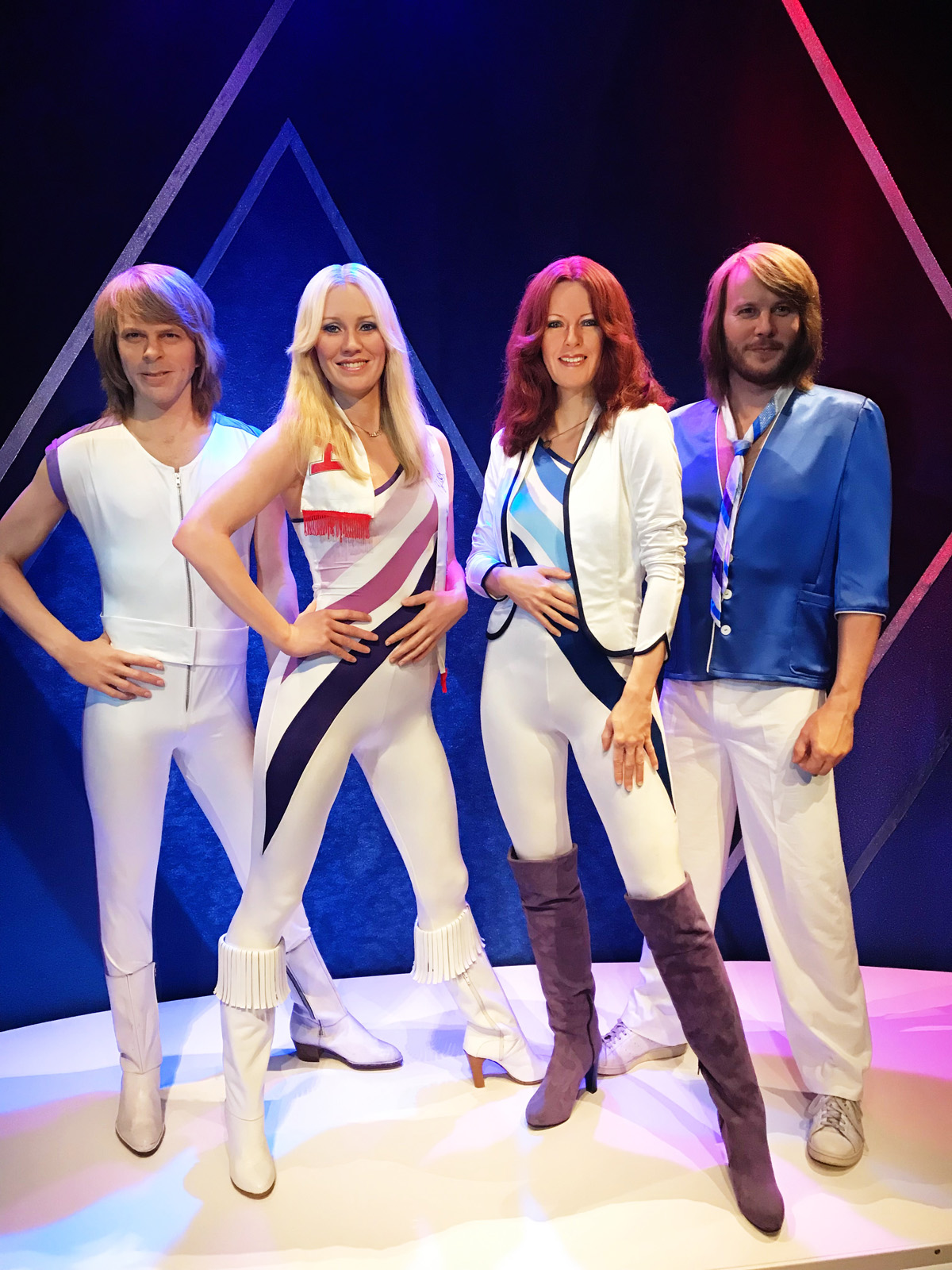 FOTOGRAFISKA MUSEUM
This stunning museum which is solely dedicated to contemporary photography is always worth a visit and ranked really high on my must-visit-list. The exhibitions always rotate, and there is no permanent collection. The gallery spaces are very roomy and the restaurant, bar, coffee shop and museum shop are almost attractions themselves. We enjoyed seeing art of the following photographers: Vincent Peters, Scarlett Hooft Graafland, and Mandy Barker.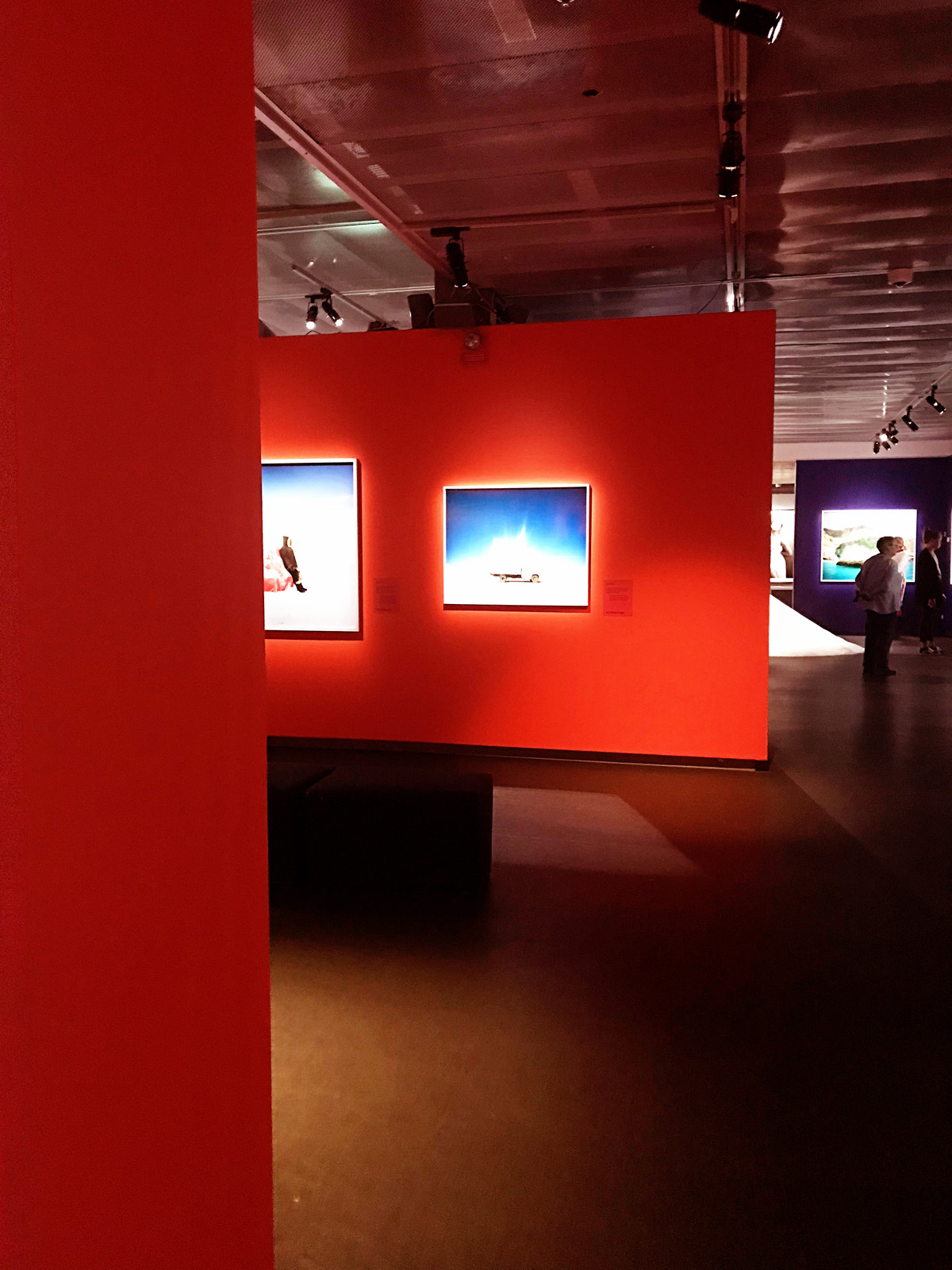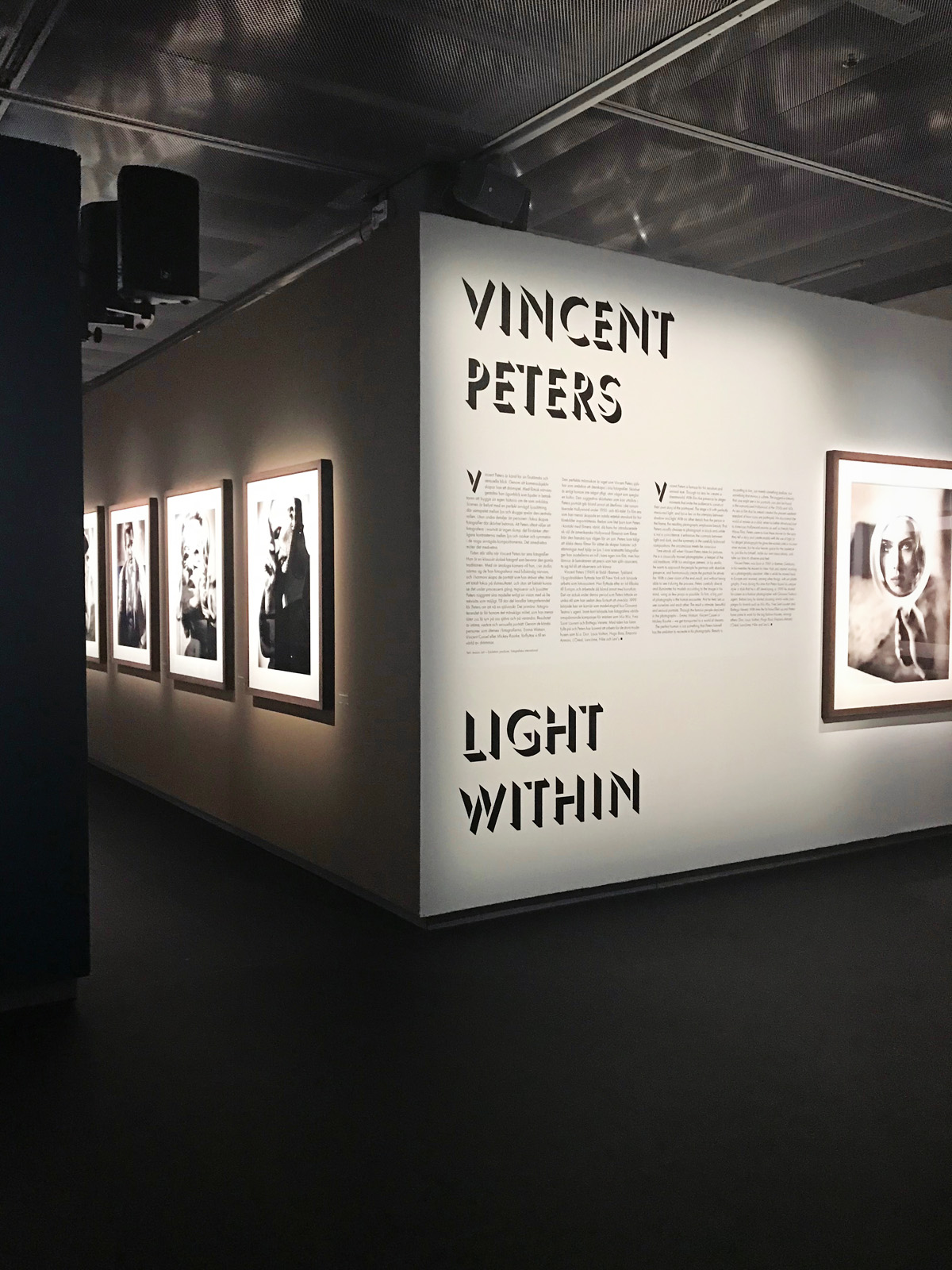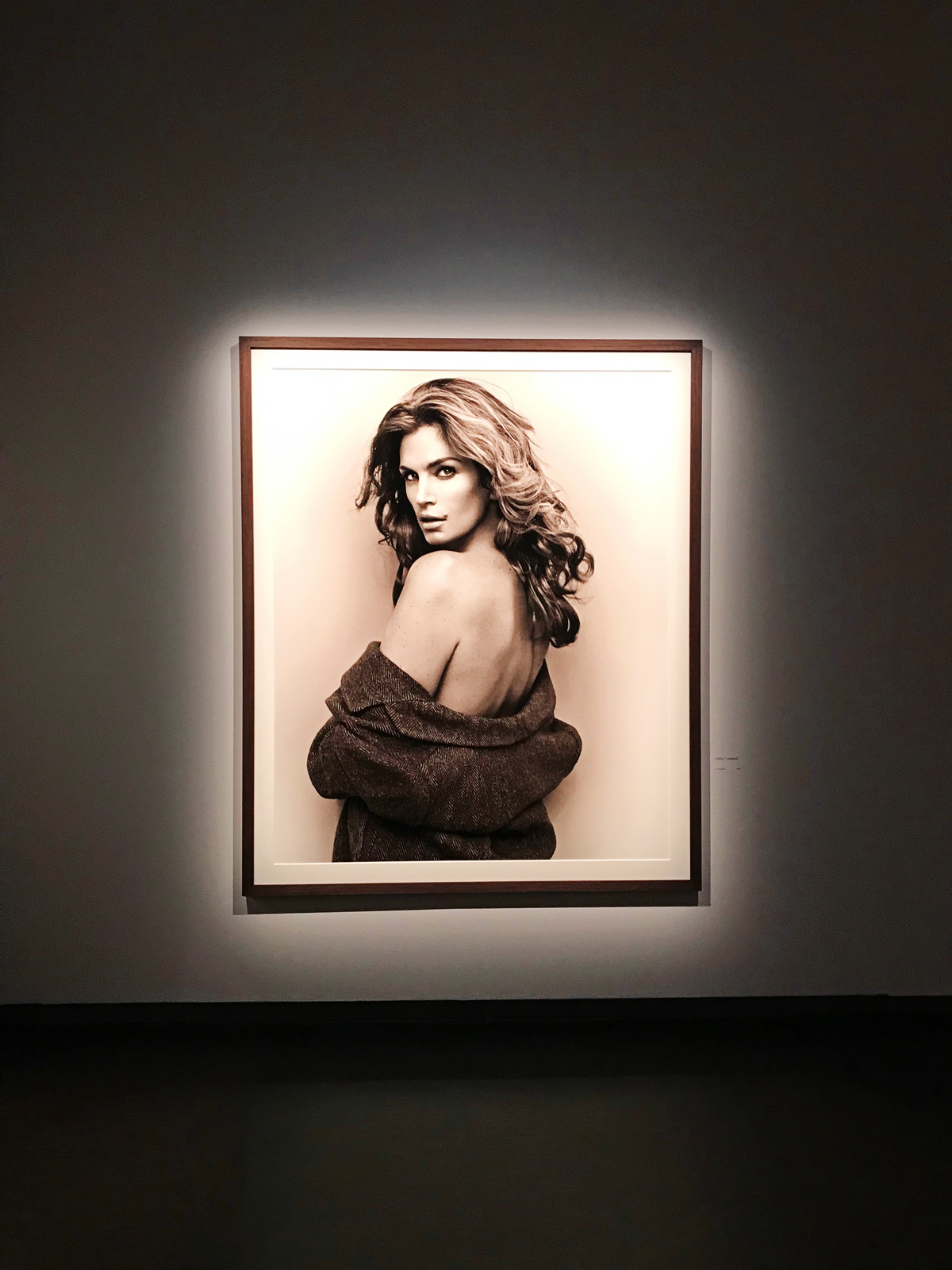 FIKA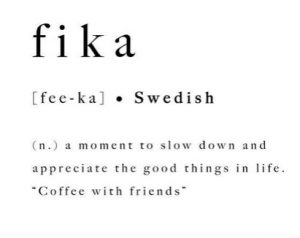 They say there are only few nations that drink more coffee than the Swedes. That makes them already my kind of people. 😉 Even on the ferry boats they offered free coffee. Just amazing. But they do not only fast coffee. There is also Fika! Fika is Swedish for a coffee break that's more about socialising and bonding with friends than drinking coffee. It's a legitimate reason to set aside a moment for quality time, oftentimes with something sweet along like cinnamon buns, cakes and cookies.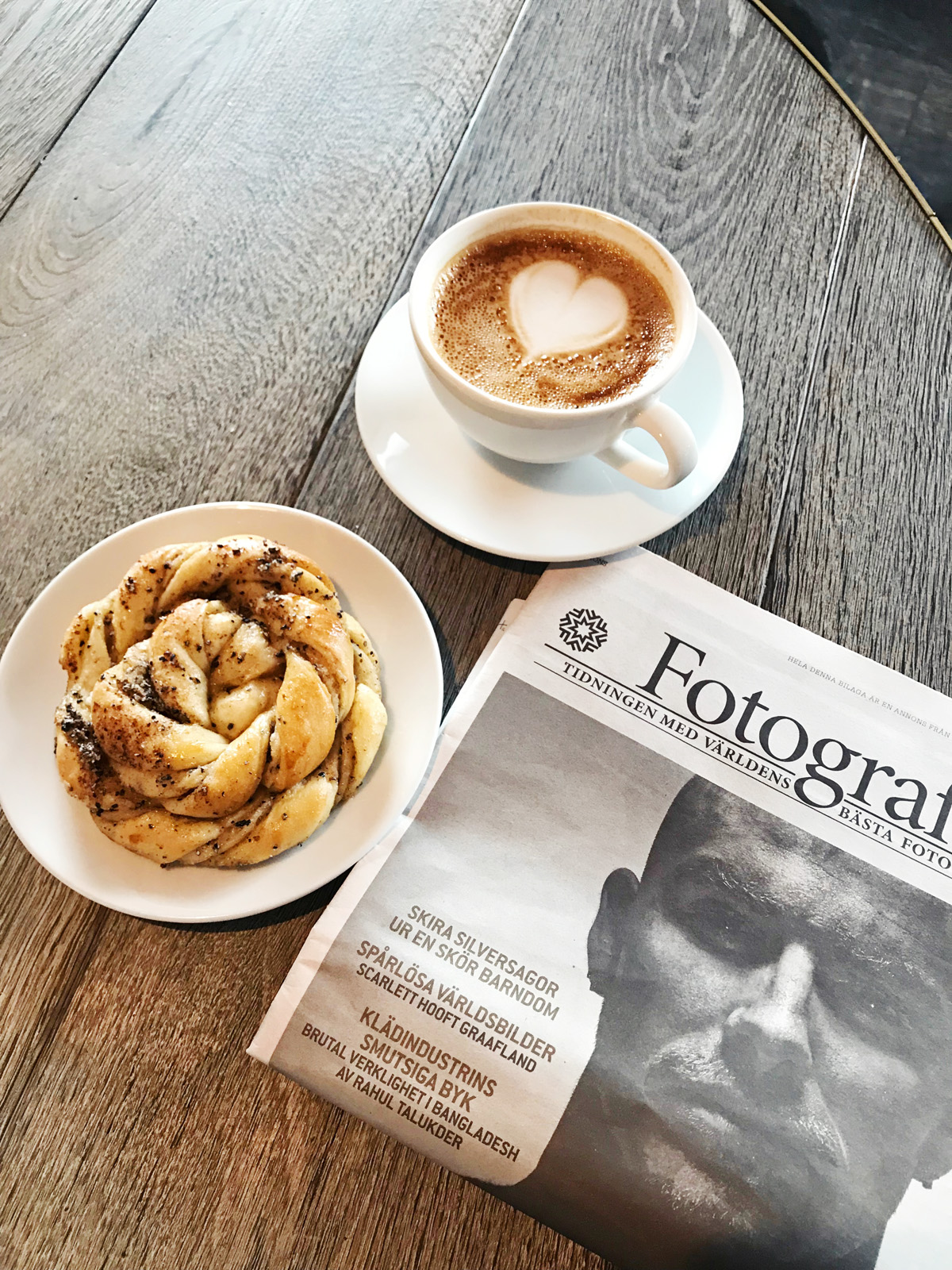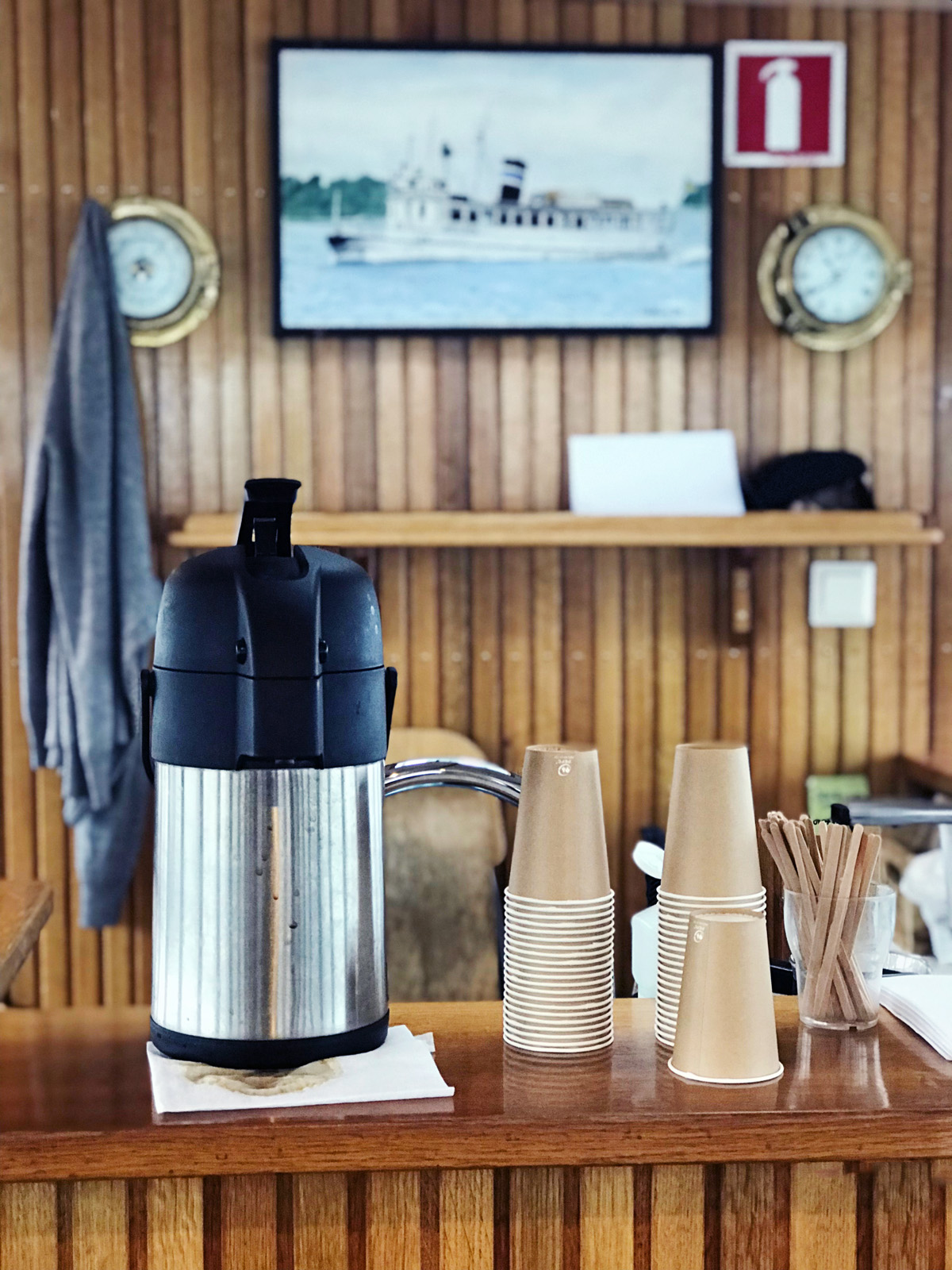 KÖTTBULLAR & CO.
This might sound really cliché, but we happened to have all these Swedish classics this week. I don't know how many meatballs Nicolas enjoyed, and luckily there was always something deliciously glutenfree for Juliana. To my great embarrassment I have to admit that I always had the famous lingonberries jam on my croissants for breakfast. Little did I know that they are like ketchup or mustard and are used to accompany a variety of dishes, from meatballs to pancakes to porridge, but it's rarely used on bread. I also loved pickled herring, the knäckebröd, and Swedish sausage.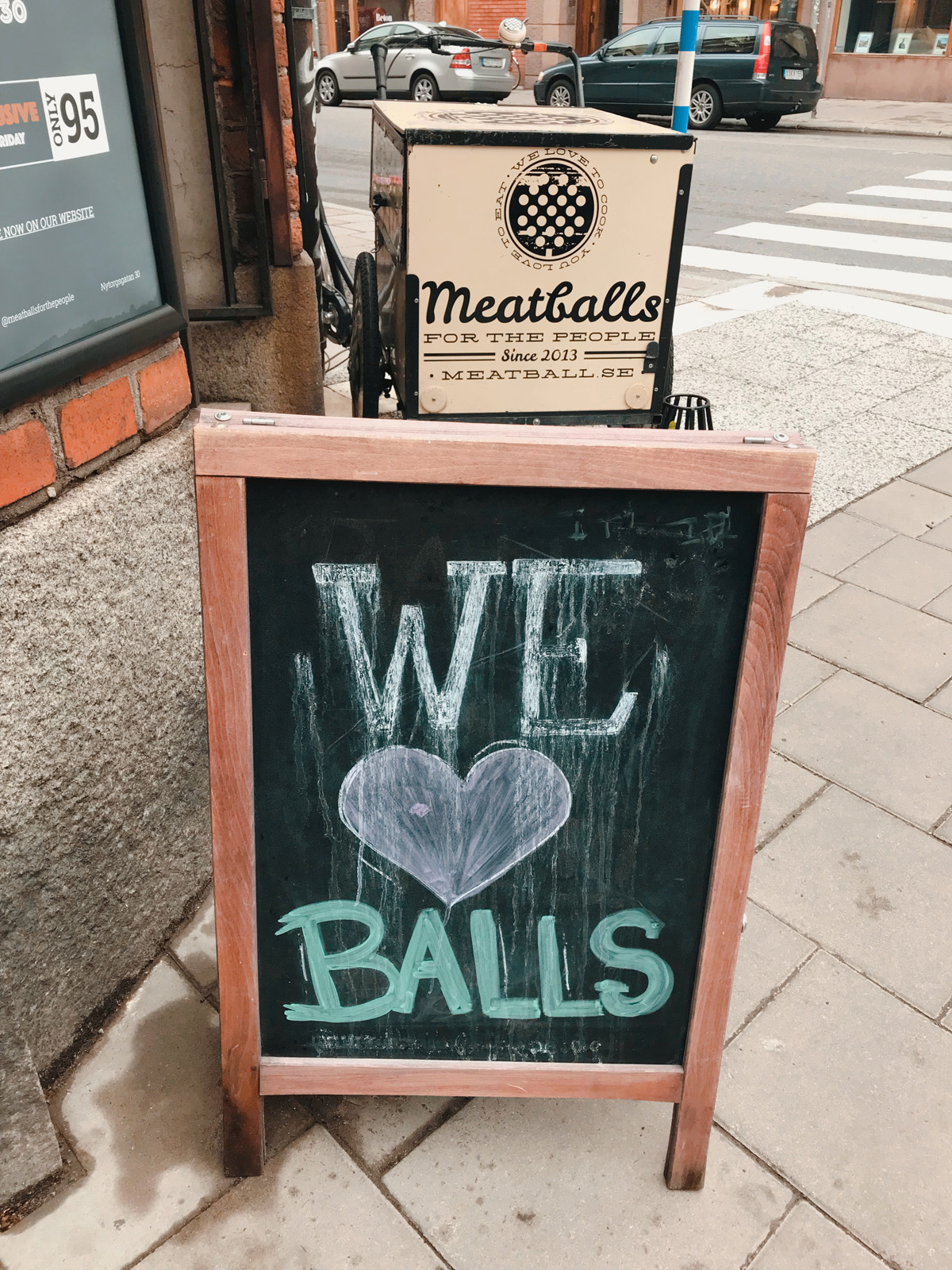 MIDSUMMER
I was probably most fascinated by the really long hours of daylight, the Swedish midsummer. At 11 p.m. it was still not dark … and when I woke up in the middle of the night at 3 a.m., it was already so bright outside that I thought I had overslept. 😉
Up in the very North of Sweden the country experiences at this time of year a pretty amazing phenomenon that is called the midnight sun where the sun doesn't completely set below the horizon which creates 24 hours of daylight. Farther south around where we stayed near Stockholm it creates the so-called "white nights" when the sun sets under the horizon but only enough so that it's not completely dark at night.