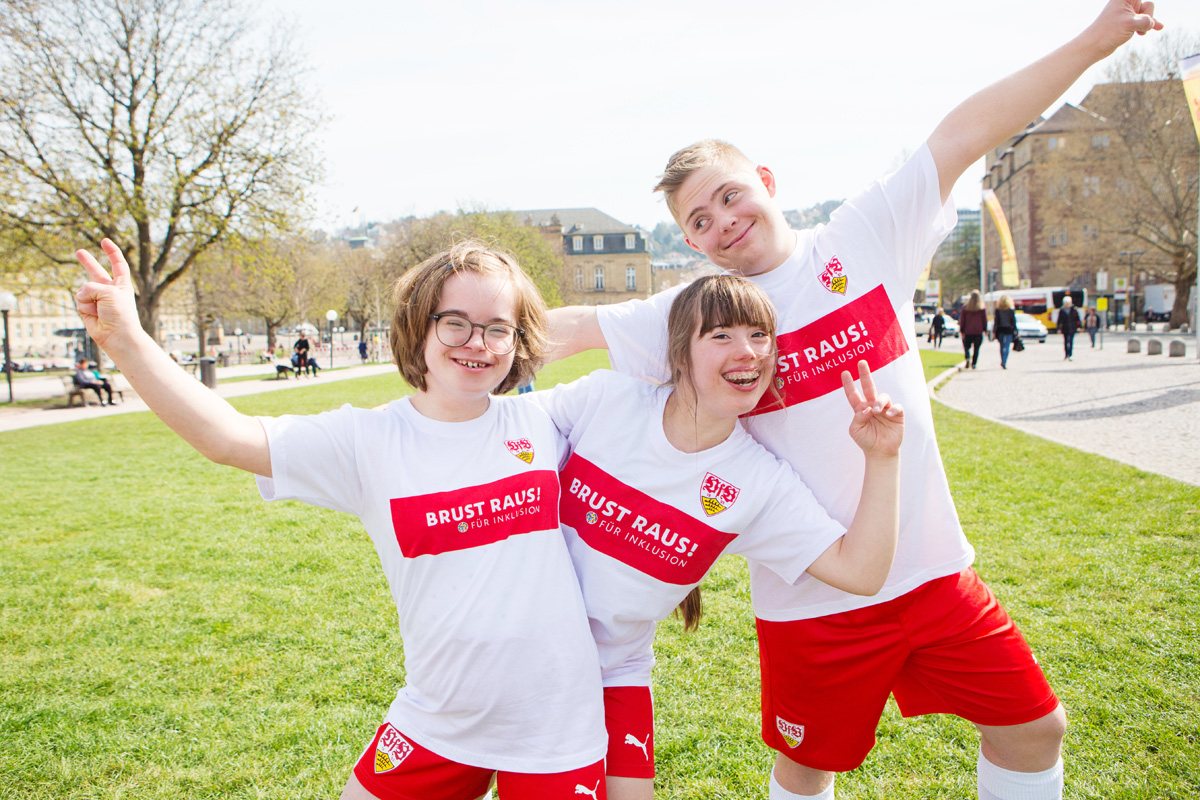 08 Apr

VfBFAIRPLAY – BRUST RAUS FÜR INKLUSION

Last week was all about soccer. Even better: last week was all about living inclusion. Our local soccer club, the VfB Stuttgart, had invited our kids – who got to train on Tuesdays on their soccer court – to participate in their #vfbfairplay action program. They got to practice soccer with our Minister-President, Winfried Kretschmann, raising awareness in the middle of the Schlossplatz in Stuttgart.

The next day our kids got to practice soccer on the VfB soccer court with four of the VfB's pros: Zuber, Aogo, Pavard and Akolo and they truly felt in soccer heaven. What a great opportunity!

Then Saturday was tops all over: They got to walk out of the tunnel with all their VfB idols onto the soccer field. What an intense moment for everyone! They were all super happy, and their happiness is definitely contagious … it's therapeutic, I swear!

My little soccer enthusiast Juliana had the great opportunity to be part of their #vfbfairplay #brustrausfürinklusion image campaign, and oh good gracious, I wonder when she'll fall from cloud nine.