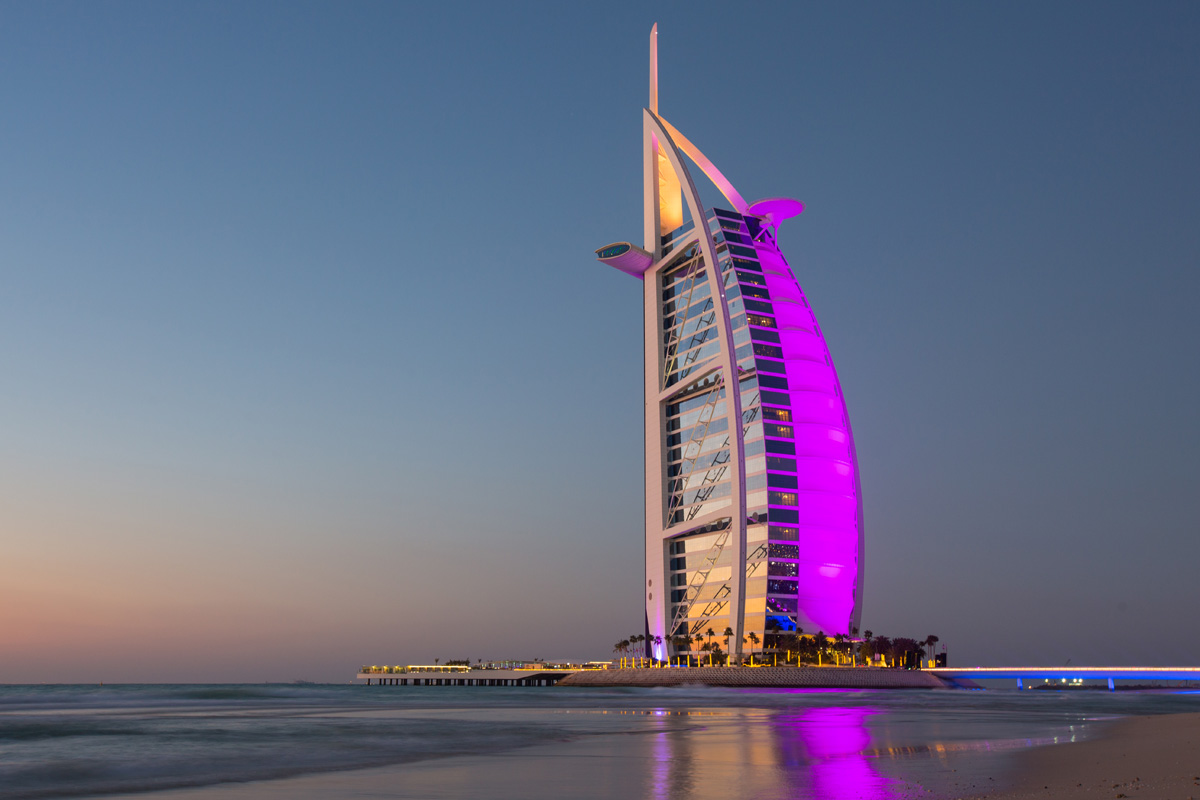 17 Mrz

DUBAI #6/6 – BURJ AL ARAB

I'll have to admit that my curious nature just couldn't resist the hype around the world famous seven-star hotel Burj Al Arab which rises out of its own man-made island 280 meters from the Jumeirah coast dominating the Persian Gulf coastline. It is a great example of stunning architecture with So my birthday this year came just in handy to wish for an afternoon treat and a little peek into this dreamy hotel.

We had to pick our jaws off the floor as we walked into the magnificent lobby of this glittering gem. First I had wished for an afternoon tea on the top floor in their Skyview Restaurant. Since it's a bar, persons under 21 years of age are not admitted. Ugh, what a bummer! My disappointment didn't last long though, since my husband surprised me with a table outside in their beautiful Scape Restaurant & Lounge. And luckily they were running a special this month "Tacos on the Terrace" prepared in a rad vintage foodtruck, the whole Burj Al Arab experience was not only quite affordable considering where you are, but unforgettable with watching the sun set from their terrace. The tacos were really out of this world delicious, and to top it all off for Juliana, most of them were even gluten-free.