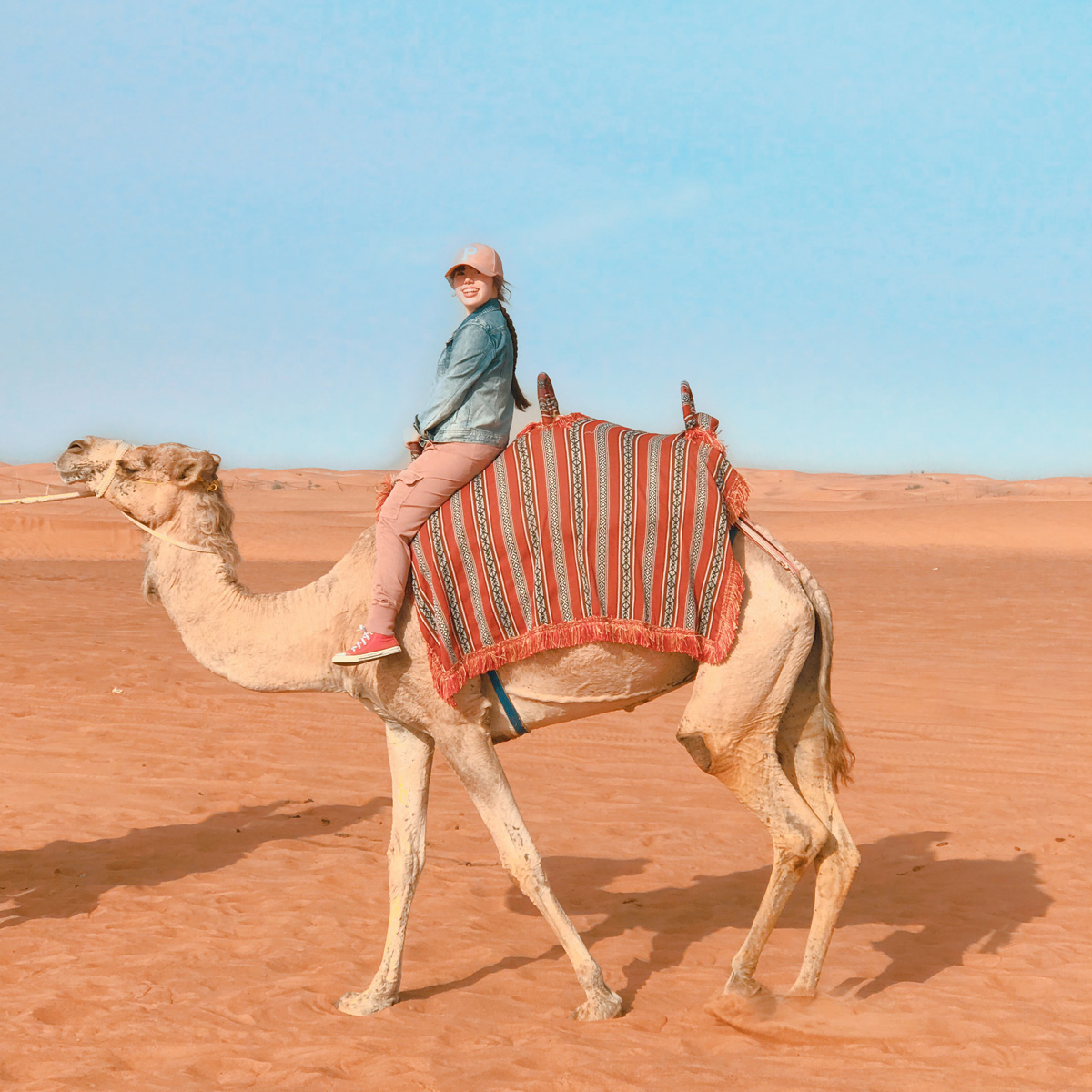 12 Mrz

DUBAI #2/6 – FROM DOWNTOWN DUBAI TO CAMEL RIDING IN THE DESERT

When I tell you our criteria for choosing a hotel location, you will most likely think we're nuts. Our hotel was close to the Dubai Mall and the Souk al Bahar market which offered a rich variety of restaurants with glutenfree food options. AND to top it all off, just next door to our hotel was a big supermarket that contained a whole shelf with glutenfree food. Can it get any better? Nope. Finding glutenfree food can sometimes be seriously challenging. If that is all covered … we feel safe and more than happy!

We went to the mall often, since it was just around the corner. You will be amazed that we didn't buy anything besides tons of jelly beans, lots of icecream and a pair of white sneakers which I had promised my cool 14-year-old for his birthday.  The Dubai Mall is so huge that you will definitely get lost among the over 1,200 shops and restaurants. We got lost several times. Usually our kids don't enjoy going to a shopping mall. But when they discovered all the giant candy stores, patisseries and the Aquarium they were sold. Juliana's favourite restaurant was the Italian "Carluccio's" at the boardwalk who offered some killer gluten free chicken pizza.

Outside the world's largest mall you'll find the largest choreographed fountain at the feet of Burj Khalifa. We really enjoyed the amazing light show of the dancing fountains every night. Either from our hotel room or from one of the restaurants gathered around the artificial Khalifa lake. I don't know whether I was more entertained watching this pretty extraordinary show with water, music and light or the totally impressed thousands of people capturing this highlight with their smartphones. 😉

Although I dragged almost all my lenses and my good ol' Canon camera to Dubai, most (if not all) of my images are just shot with my phone, because I felt so lazy and tired to carry all that heavy stuff around, ugh!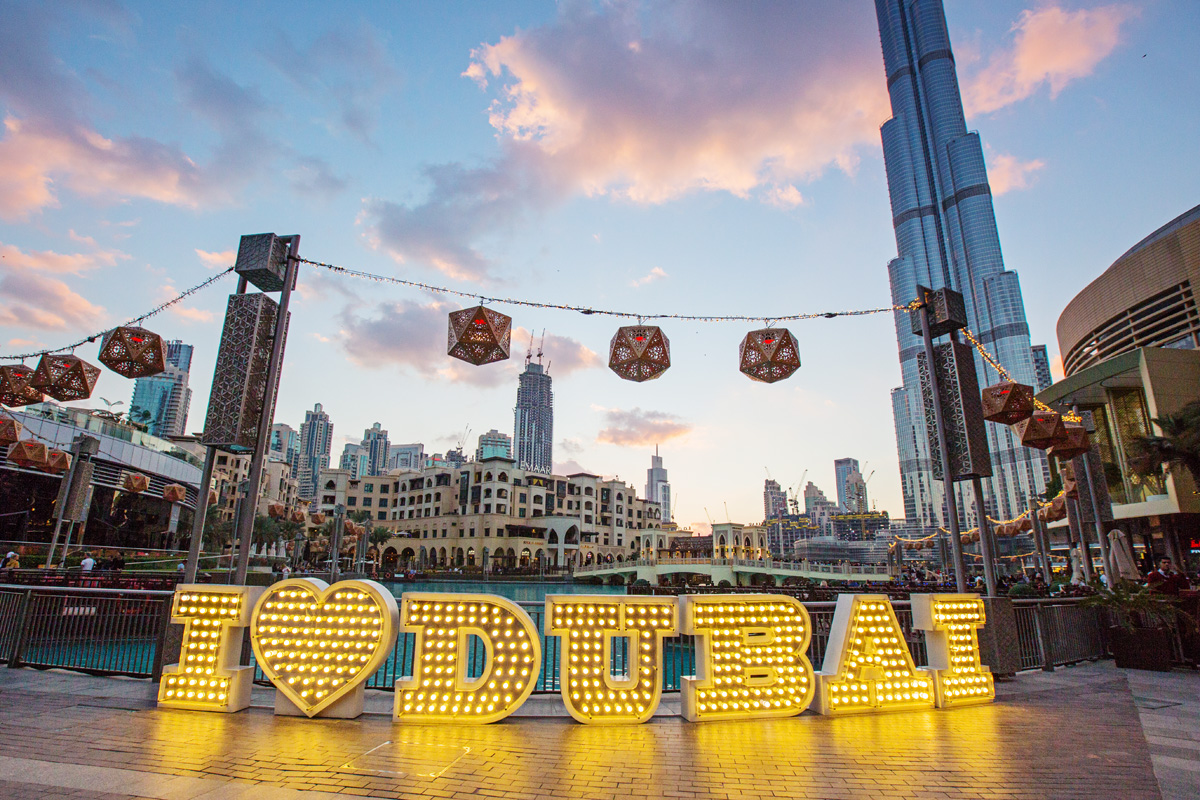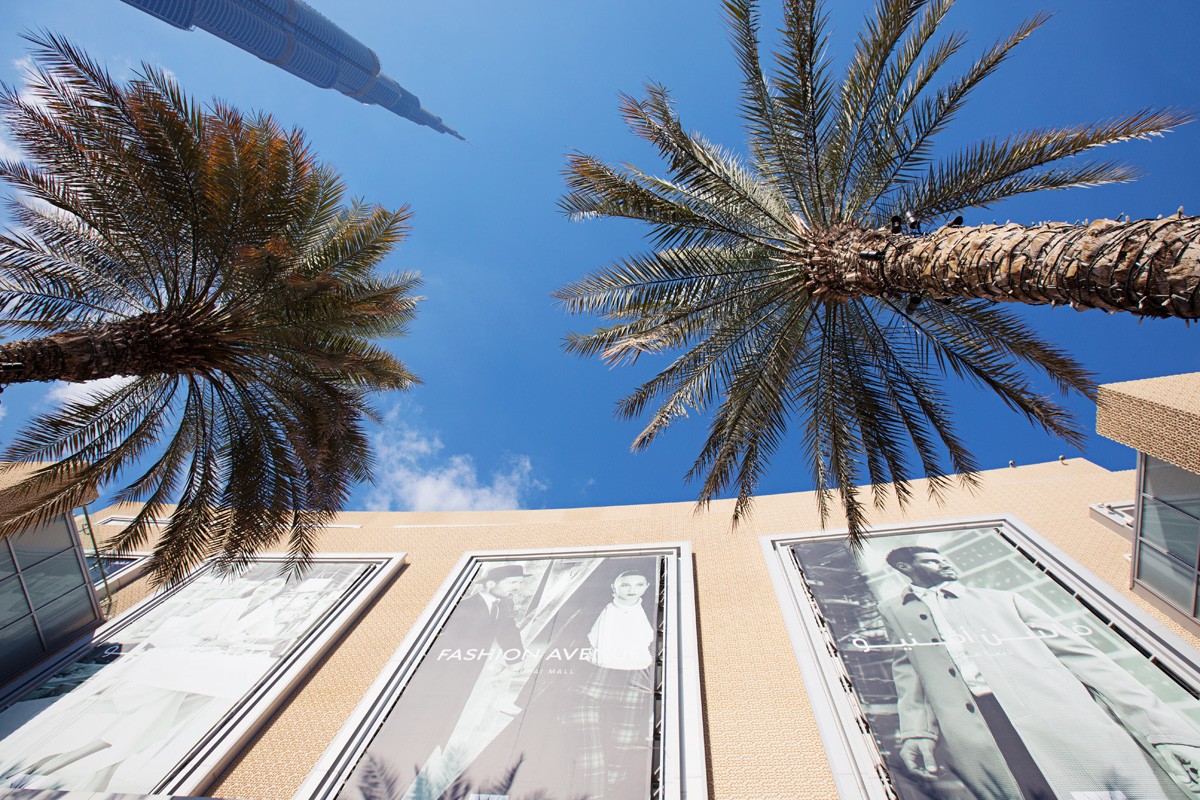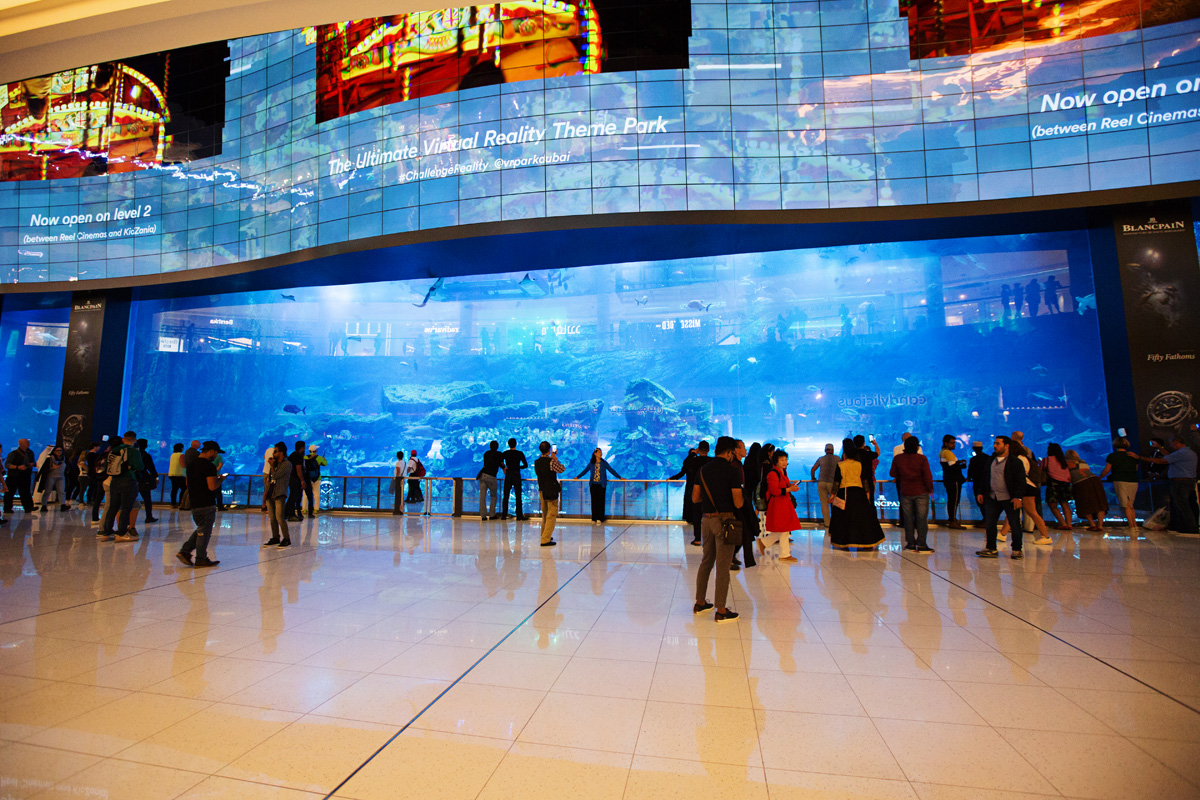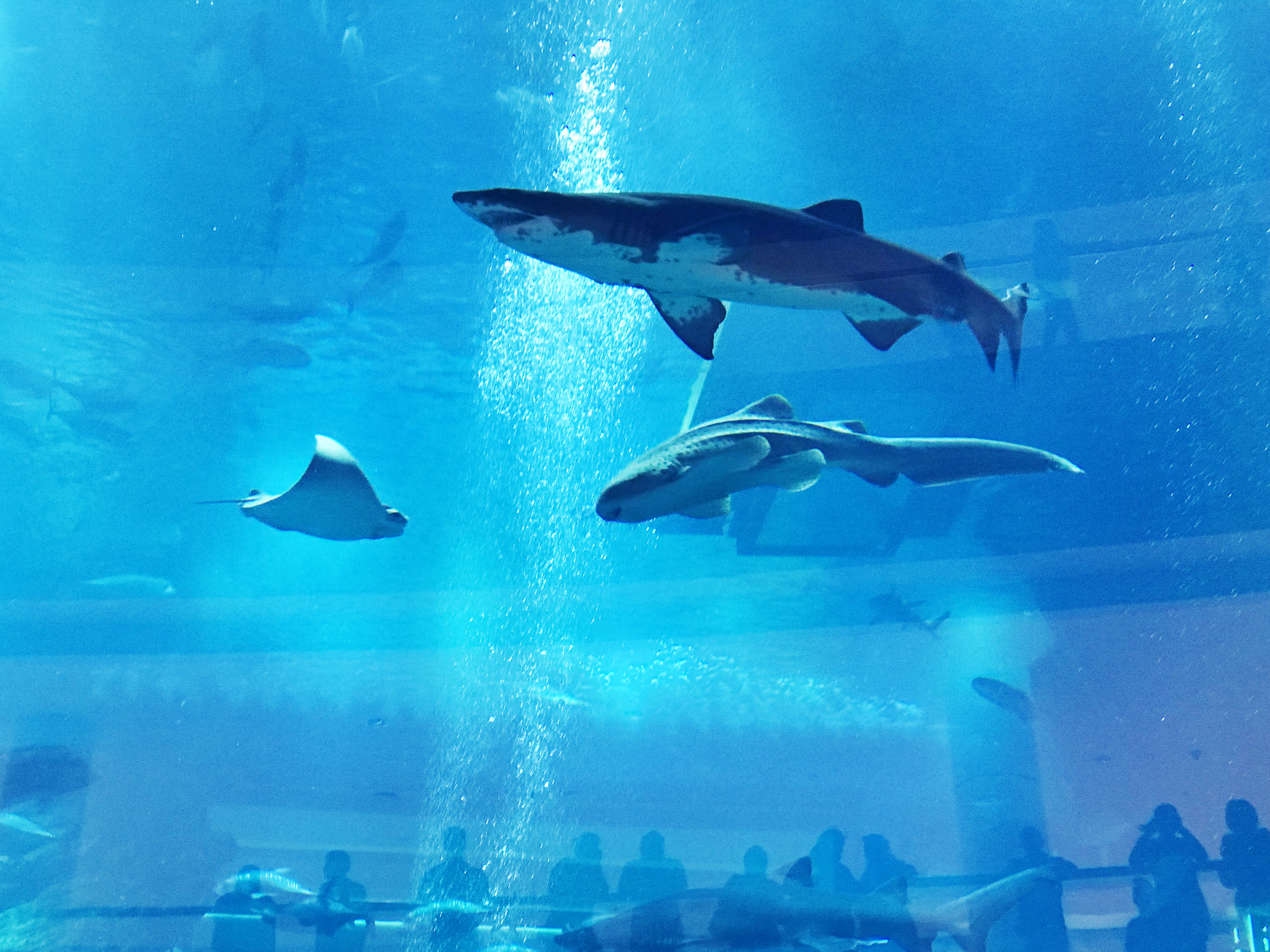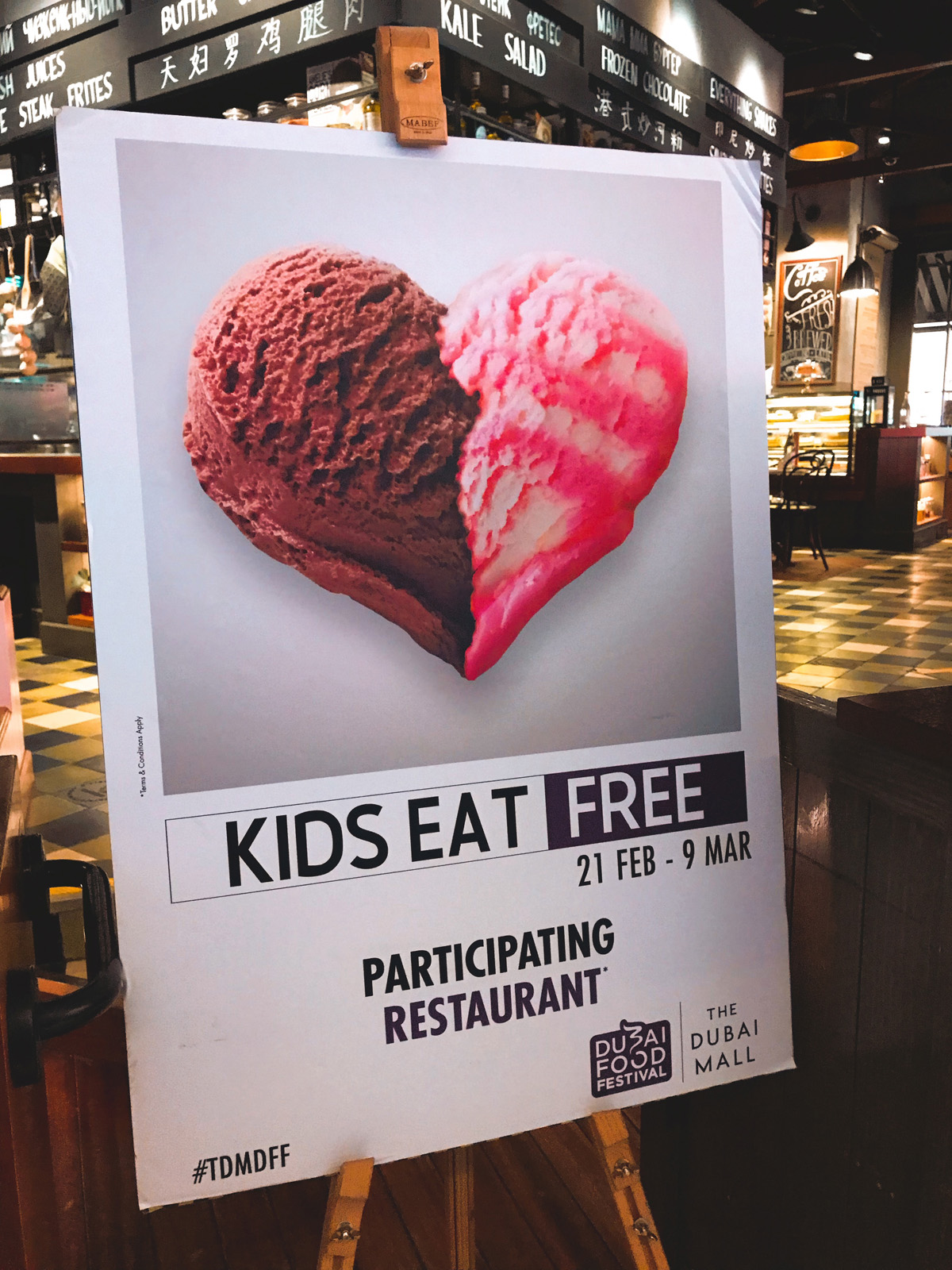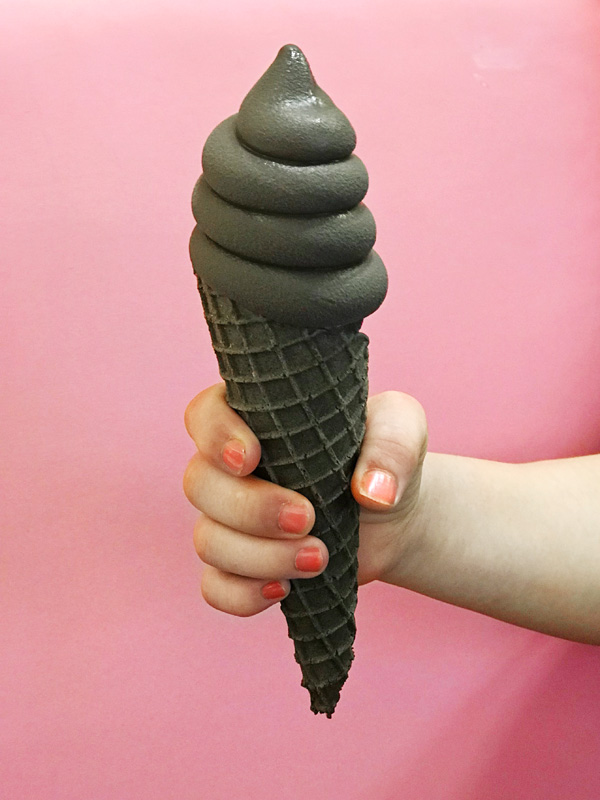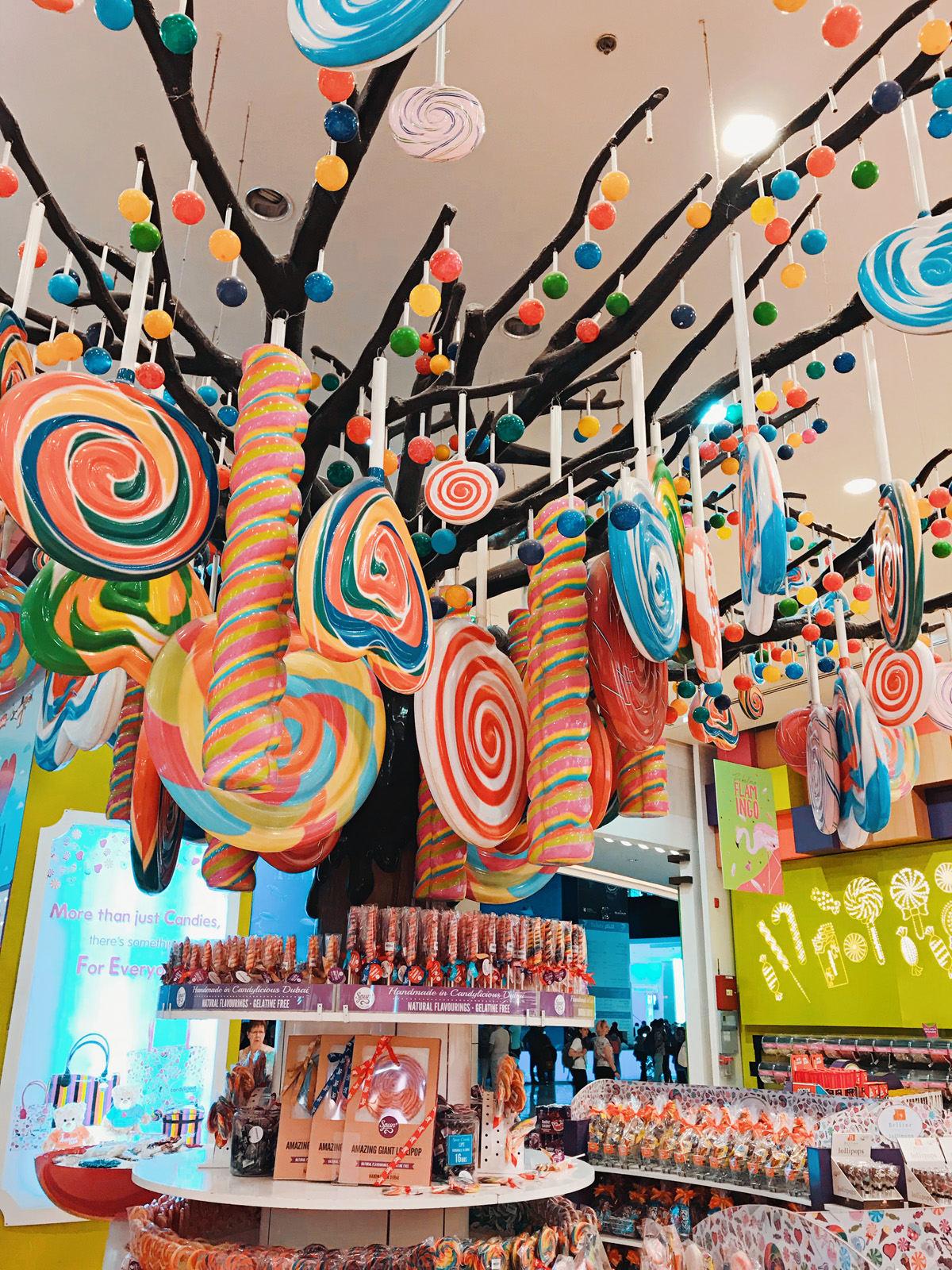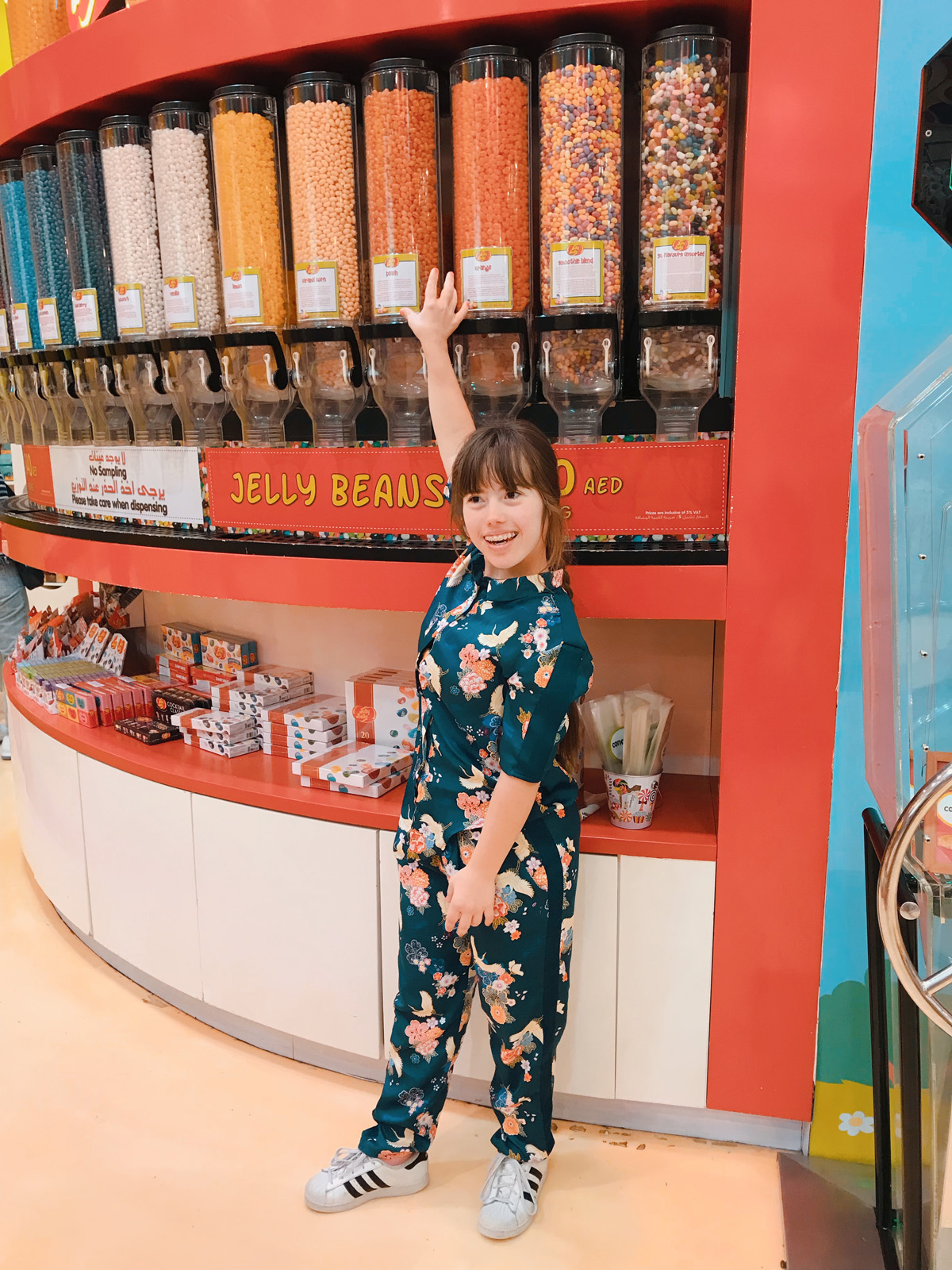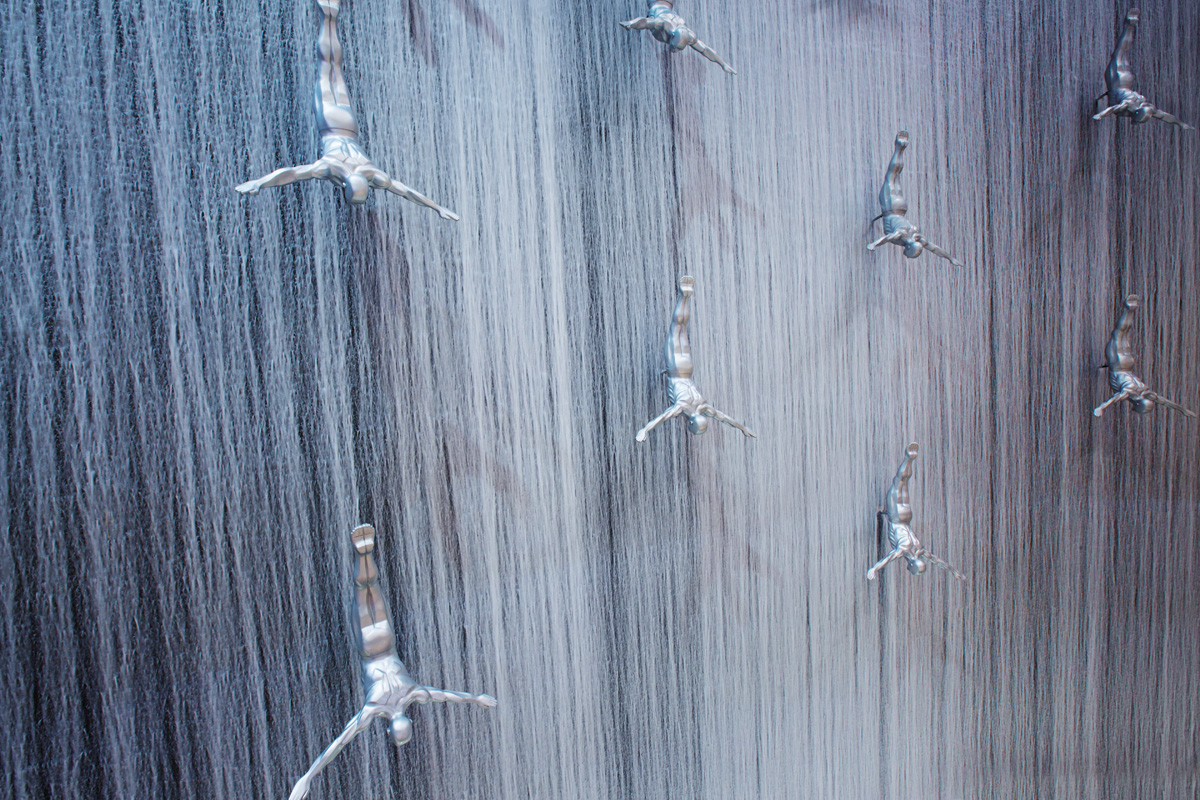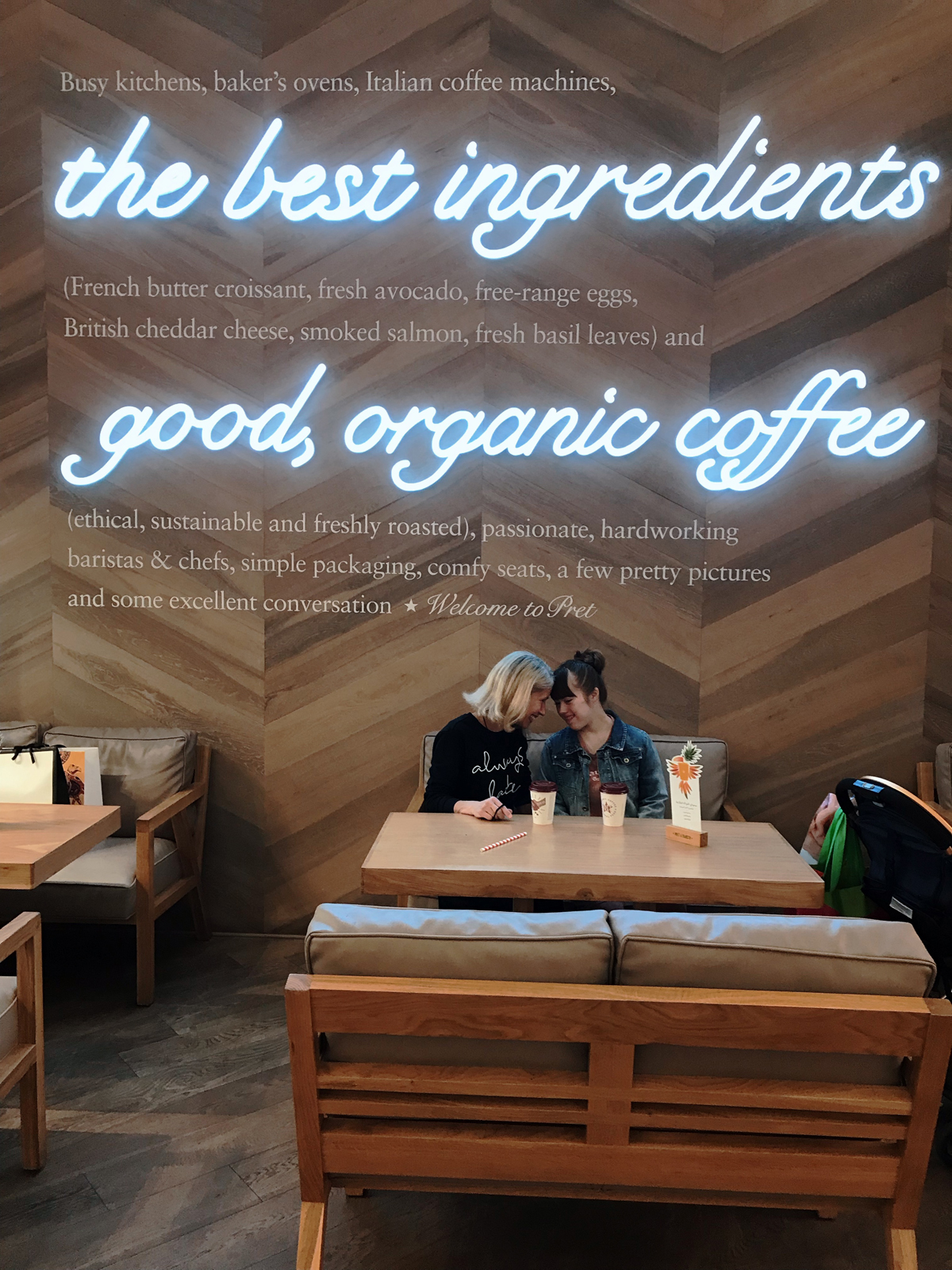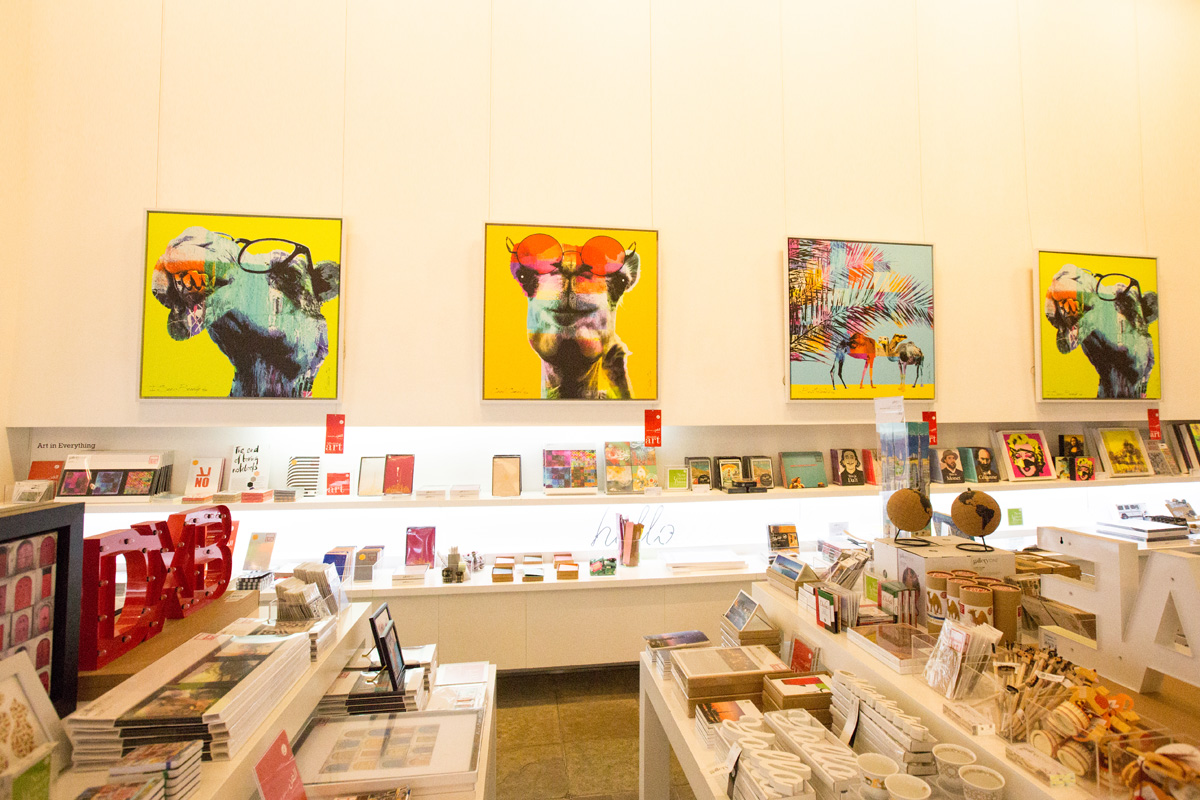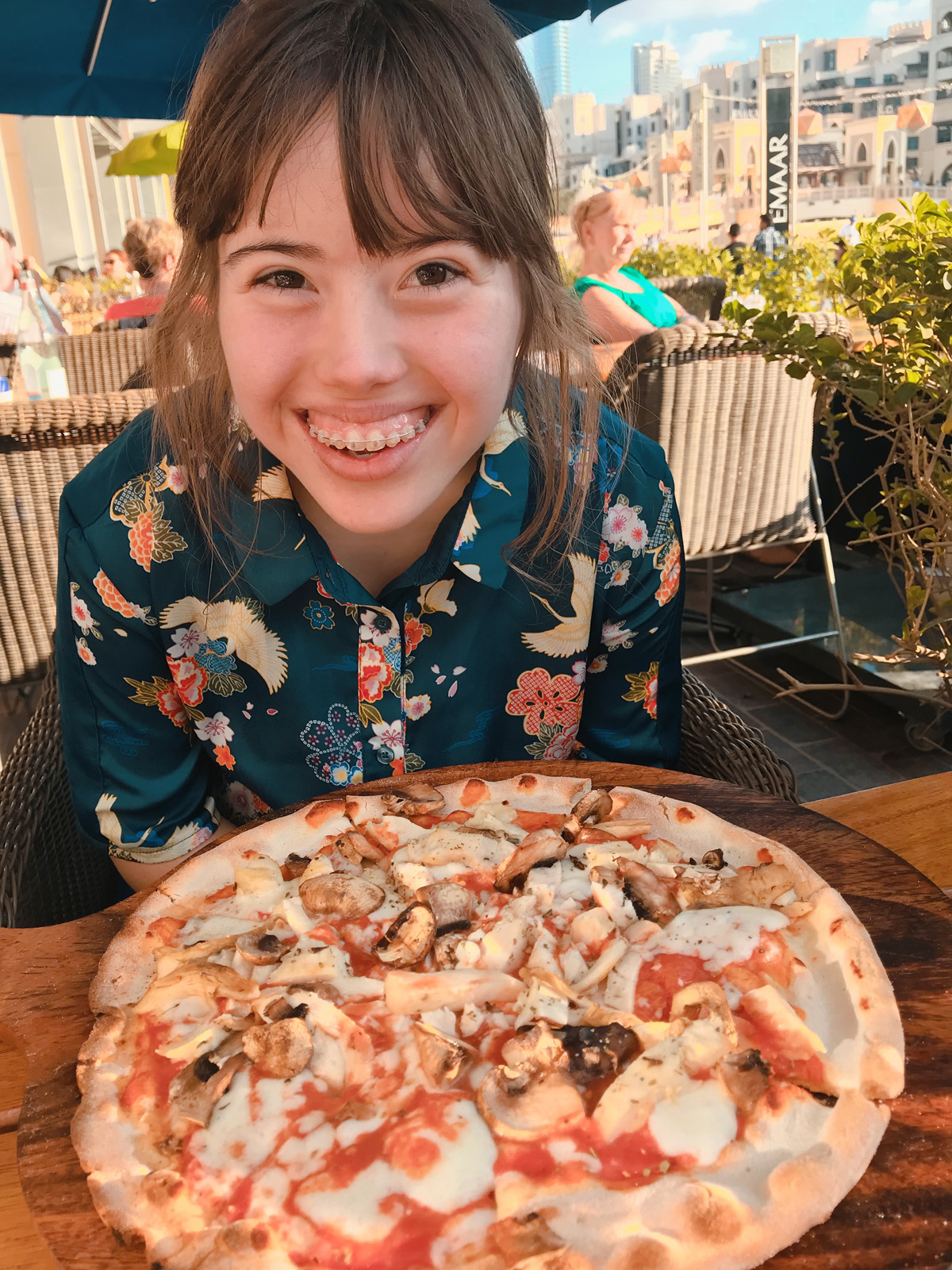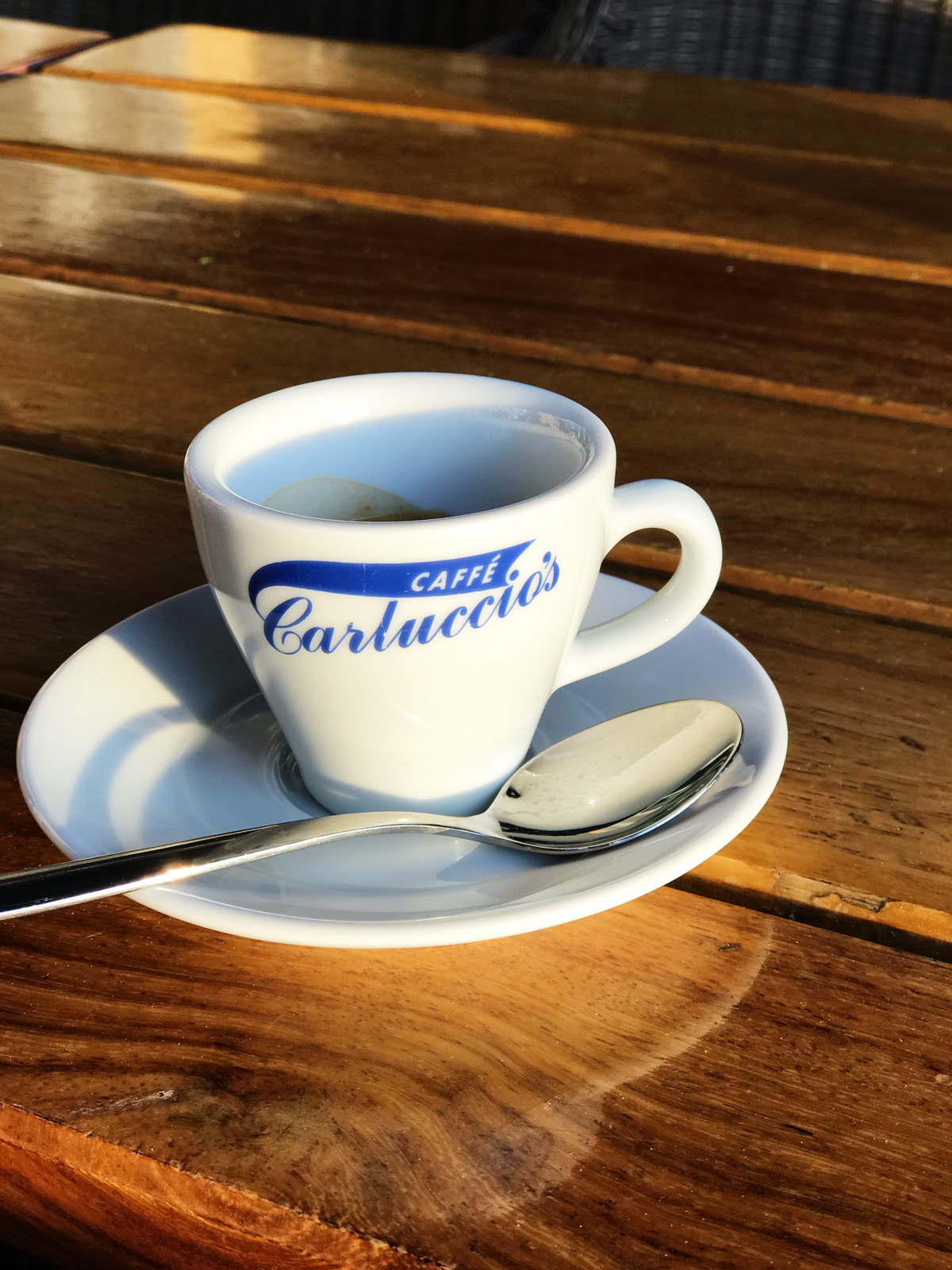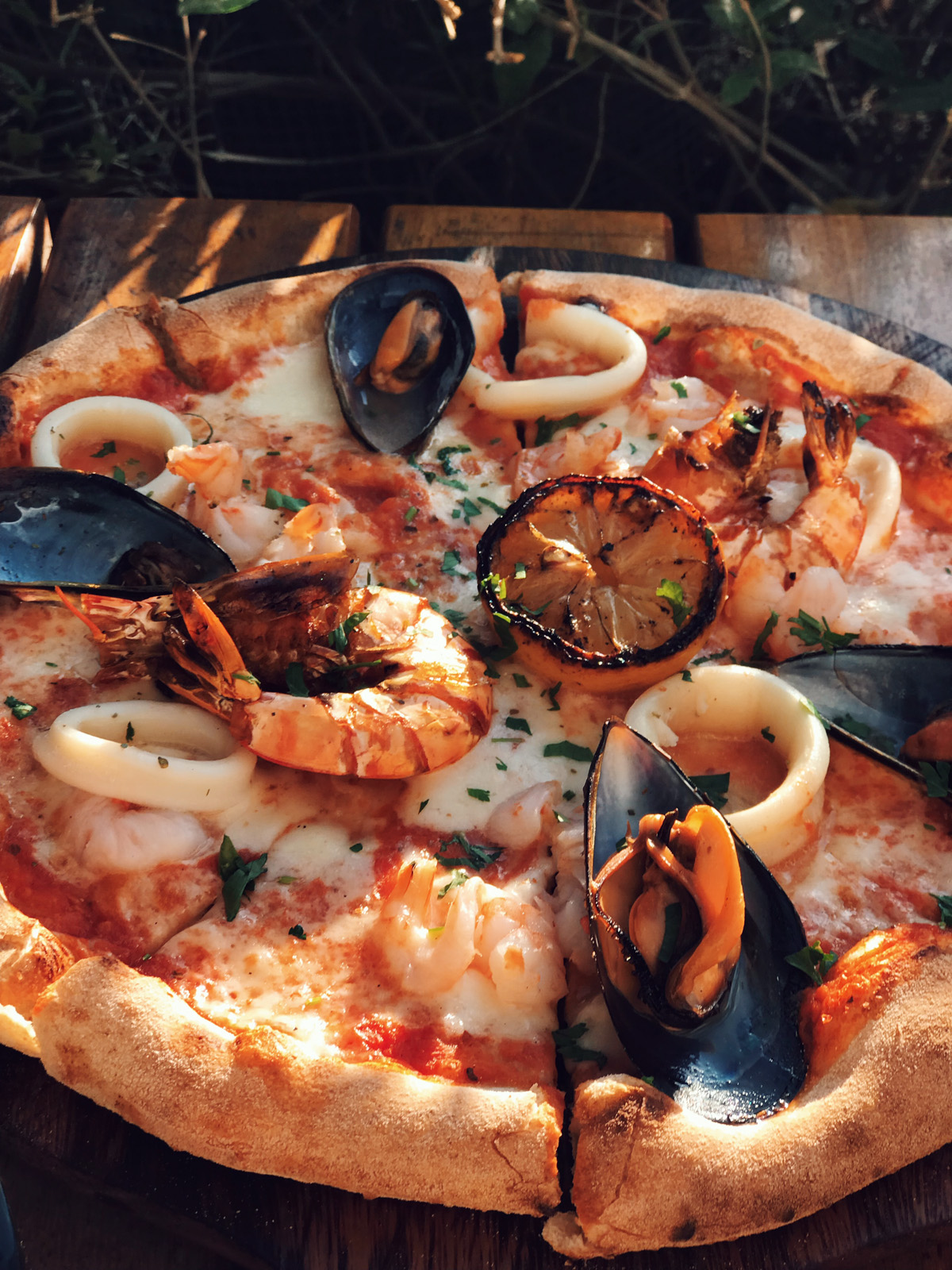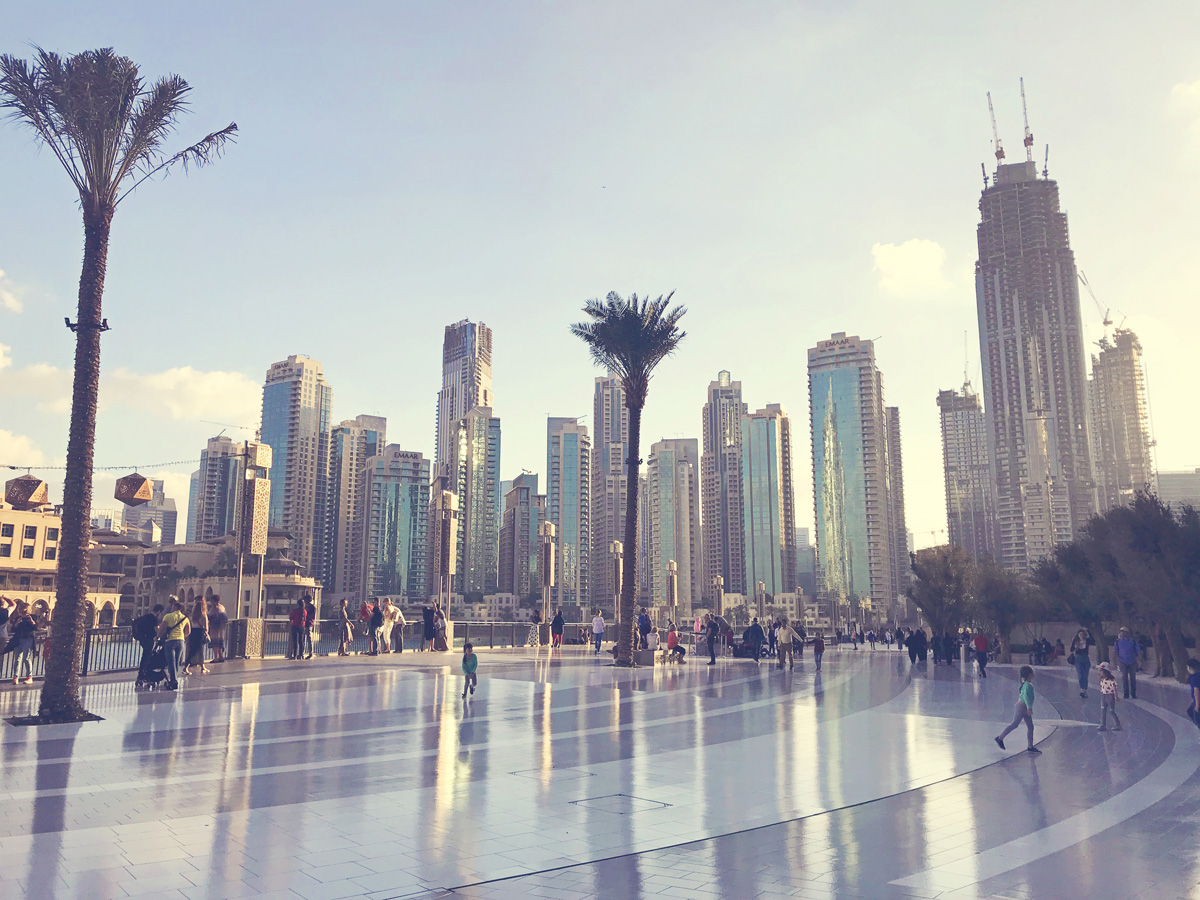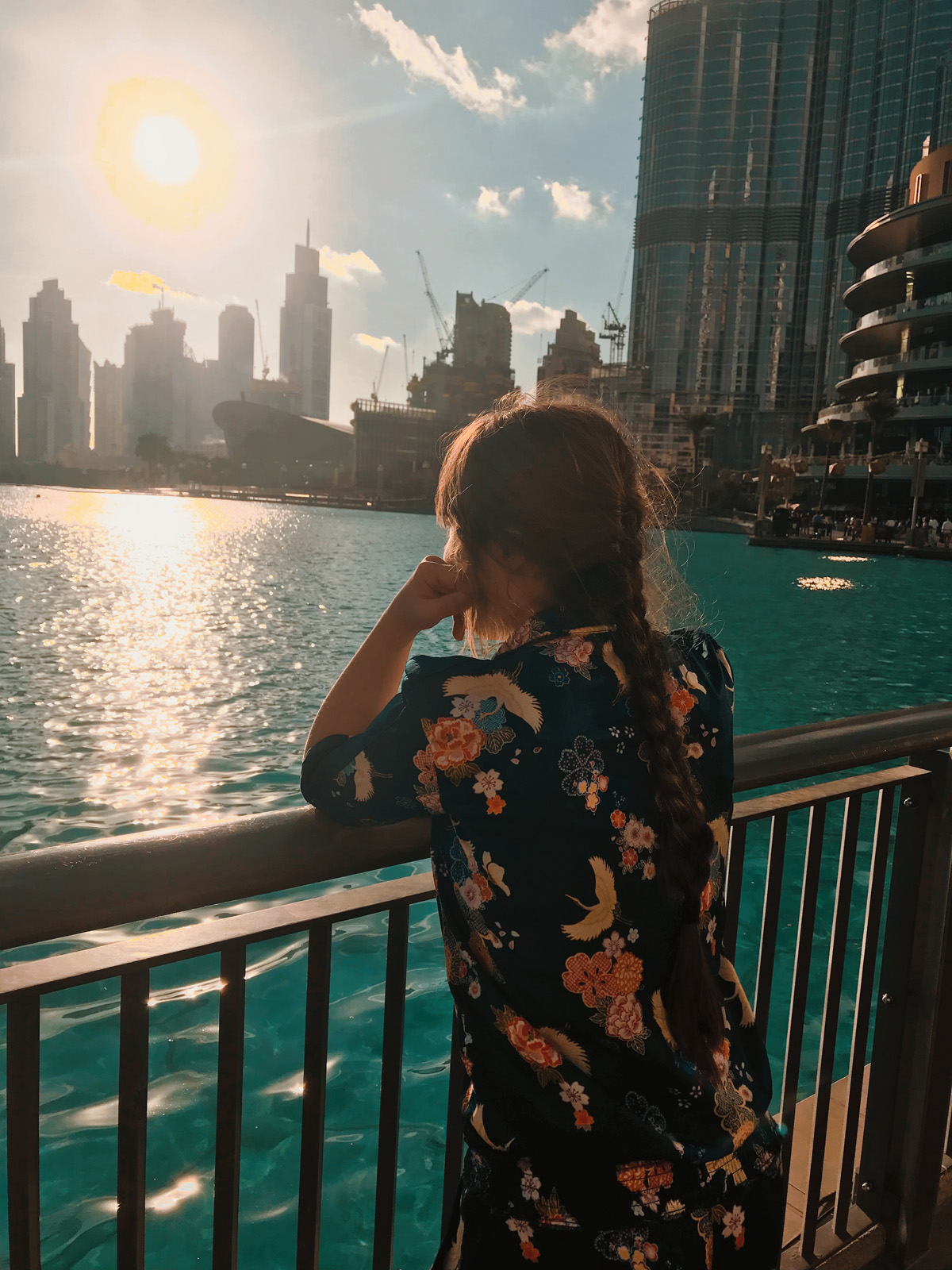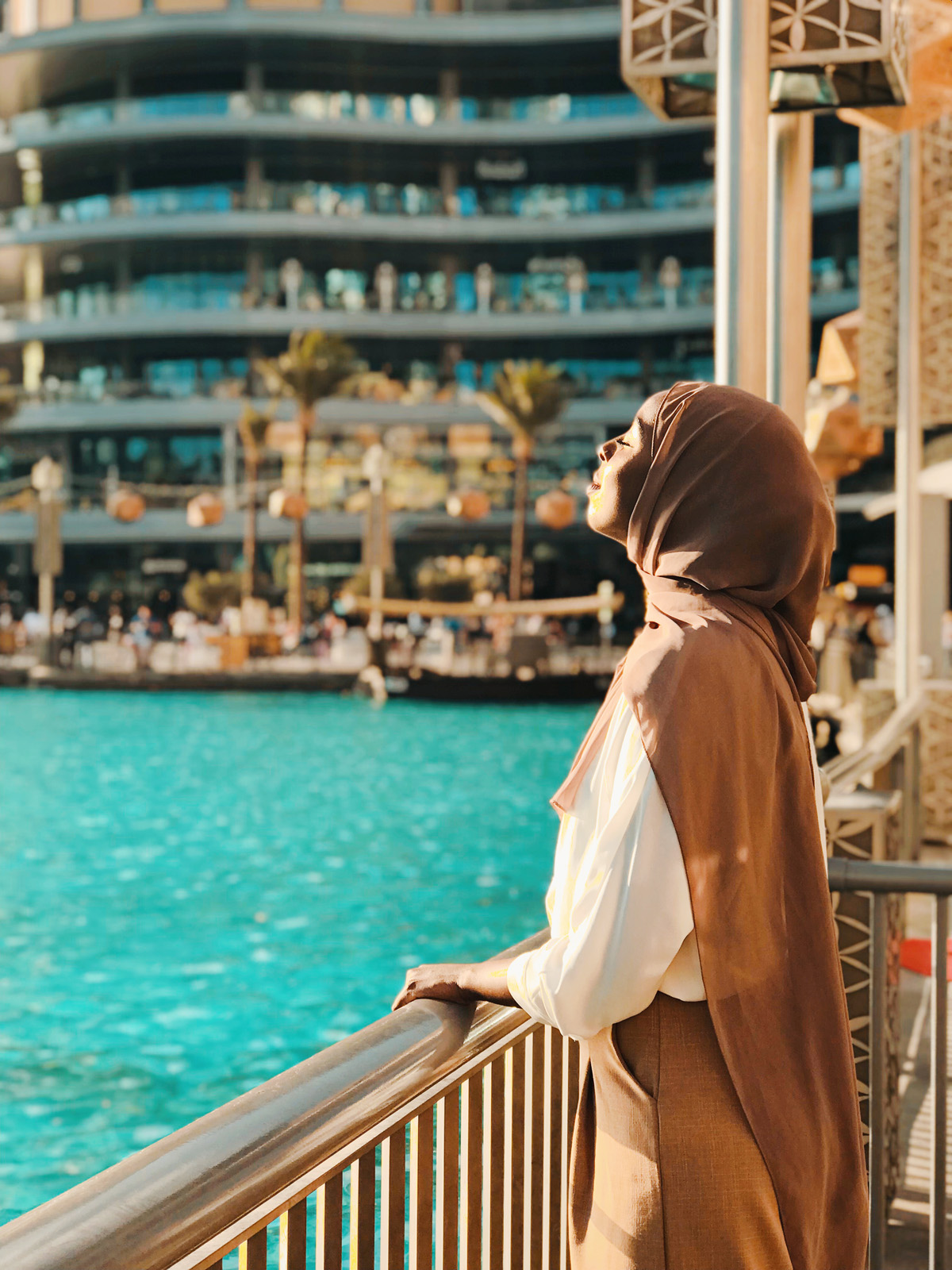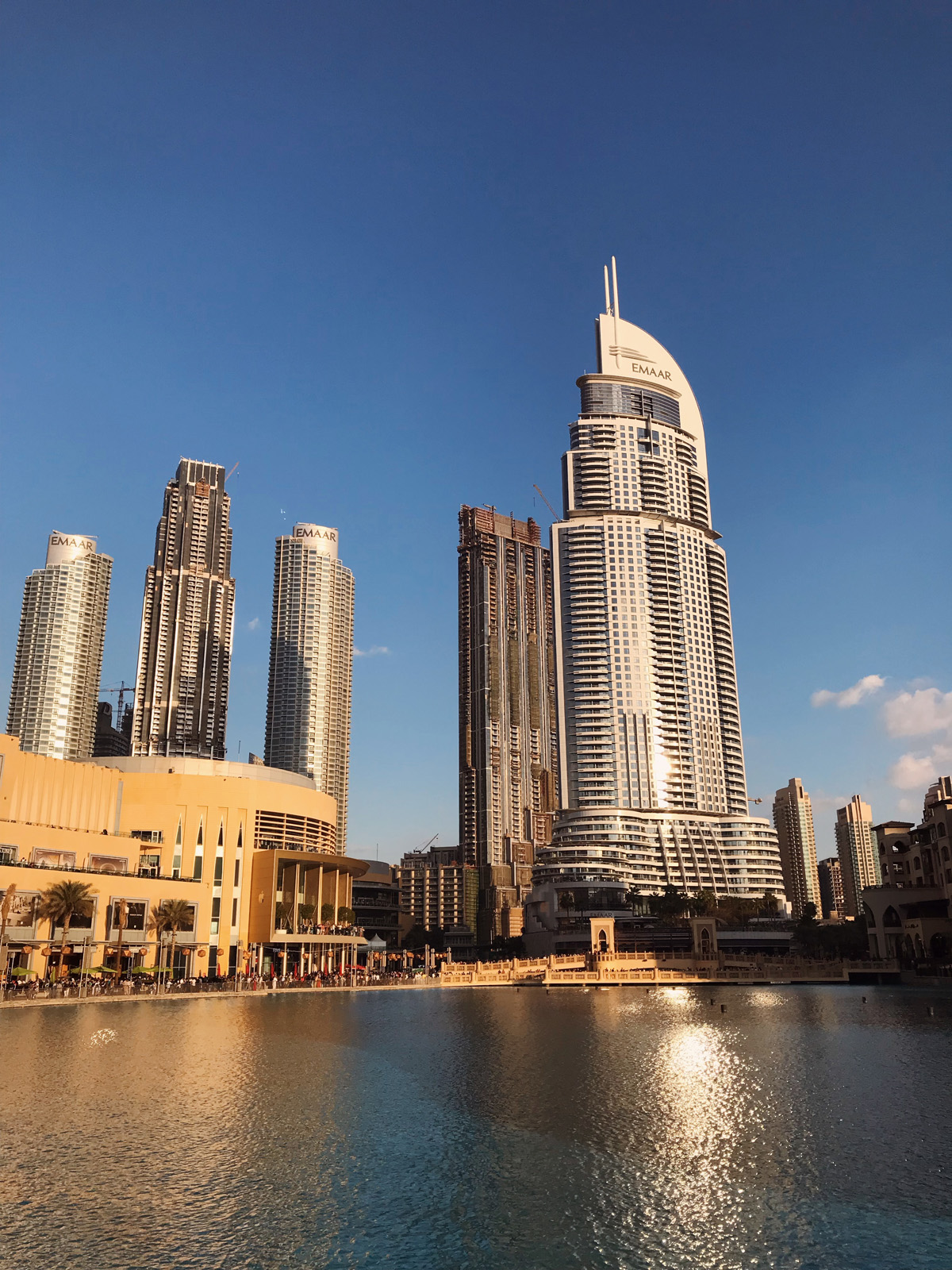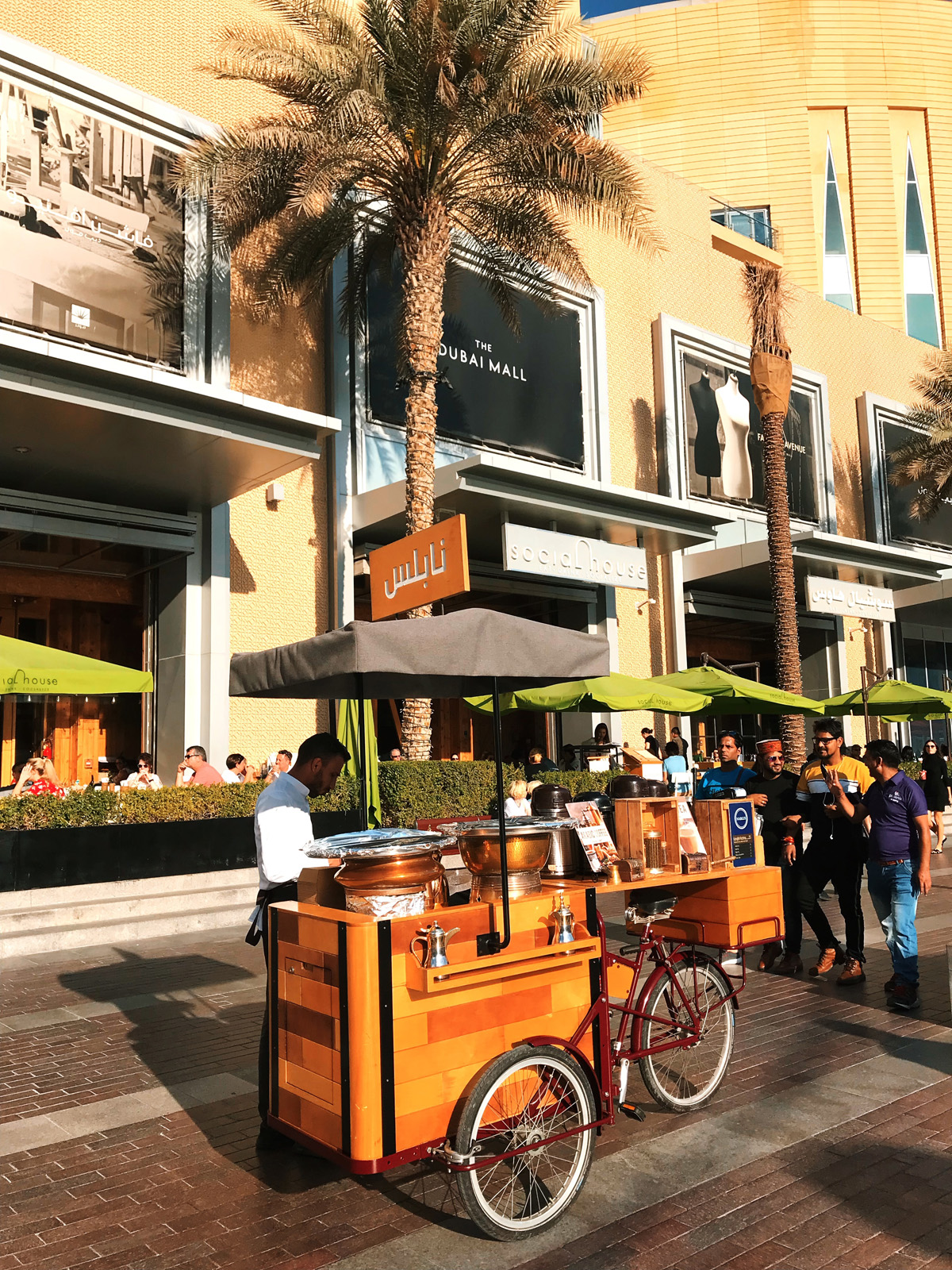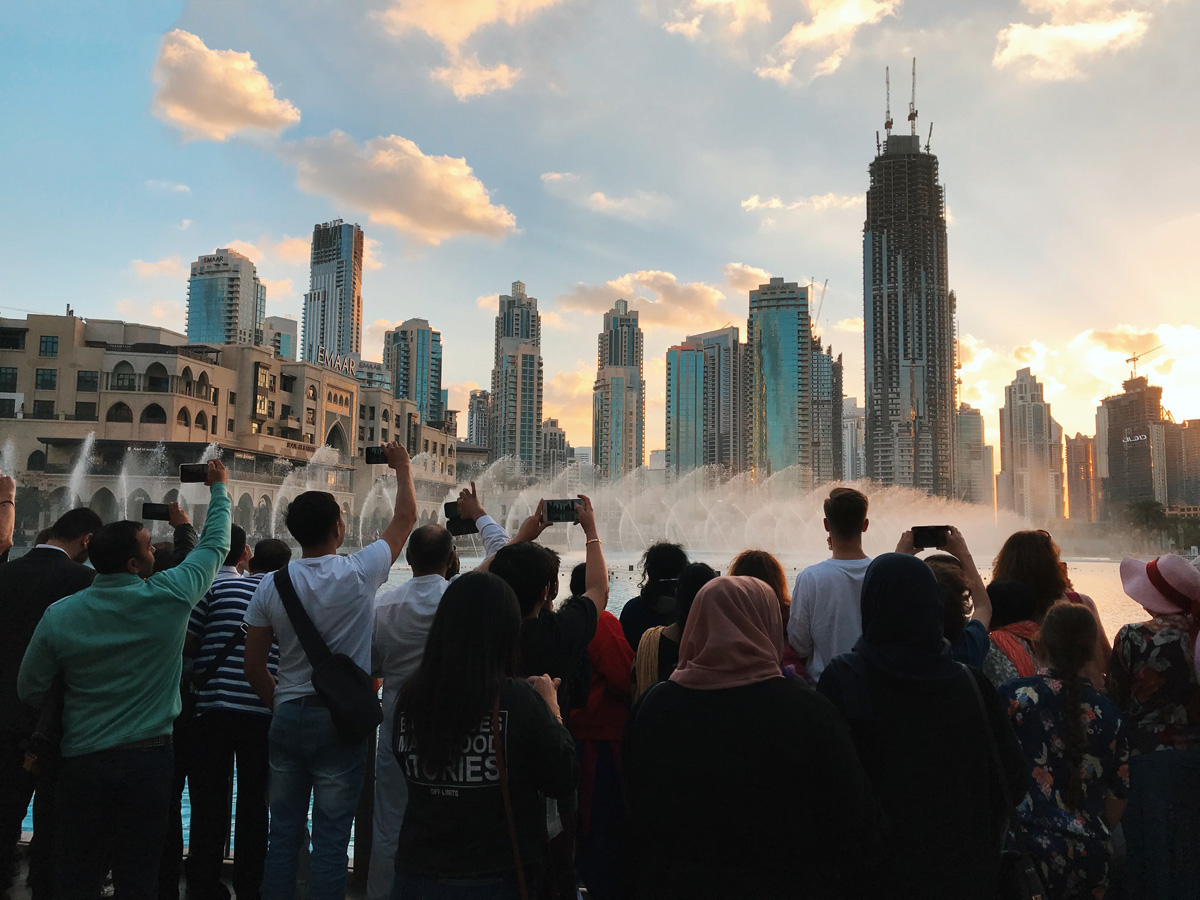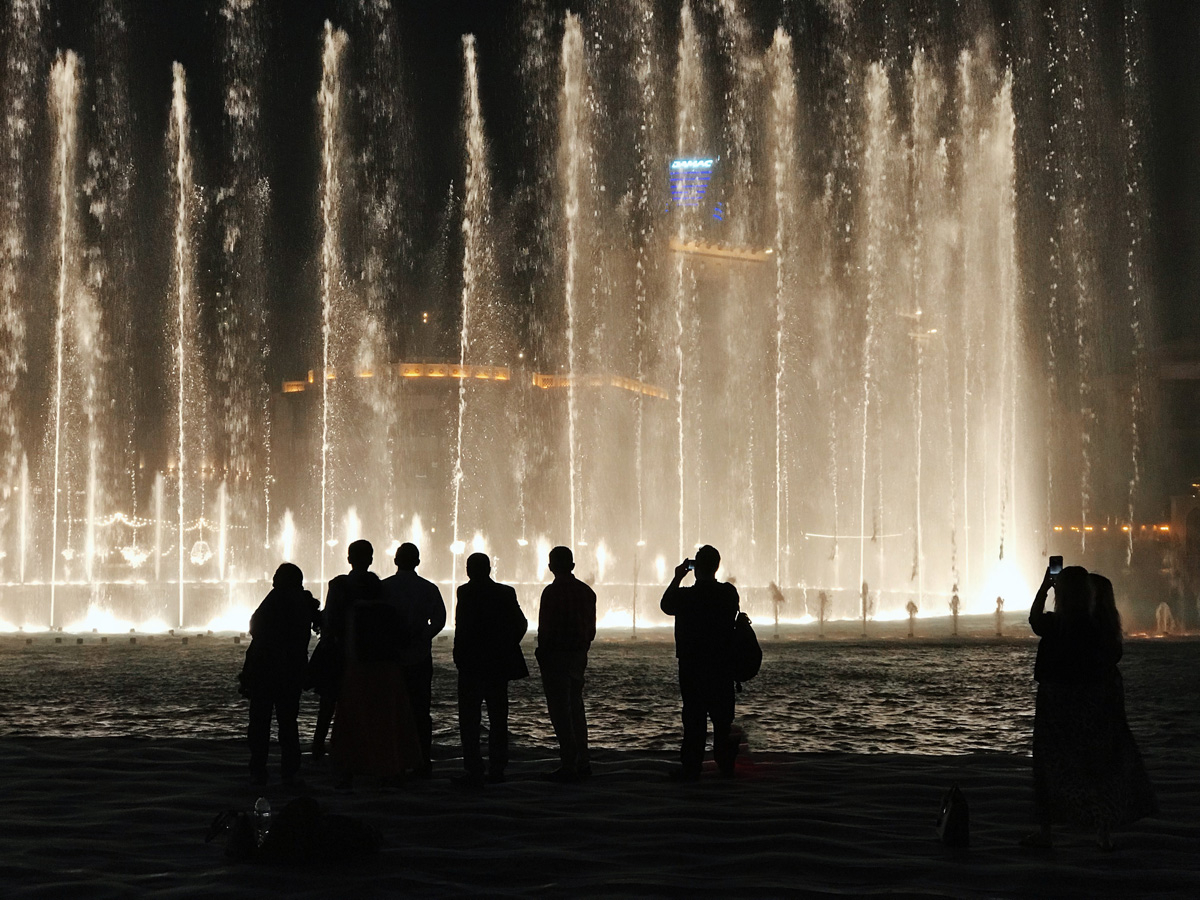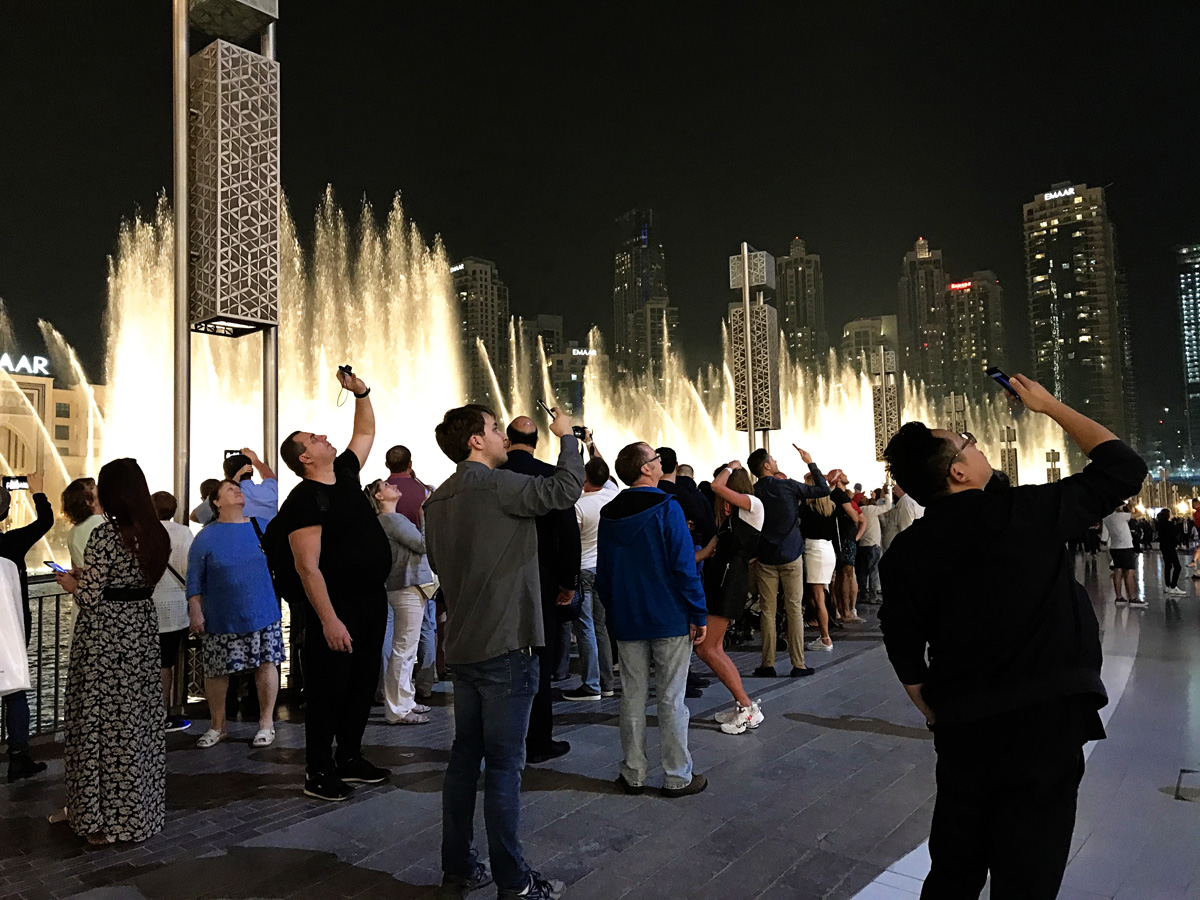 One day we left the noisy city craze and went out of town onto the red desert to do some dune bashing which is basically a wild adrenaline fun ride on the dune cliffs. Juliana was also totally thrilled to finally riding a camel. She loves camels! Her adventurous brother enjoyed a ride on the squad … and they both got their workout for the day with numerous fun sandboarding rides and dune jumping – childhood dreams come true!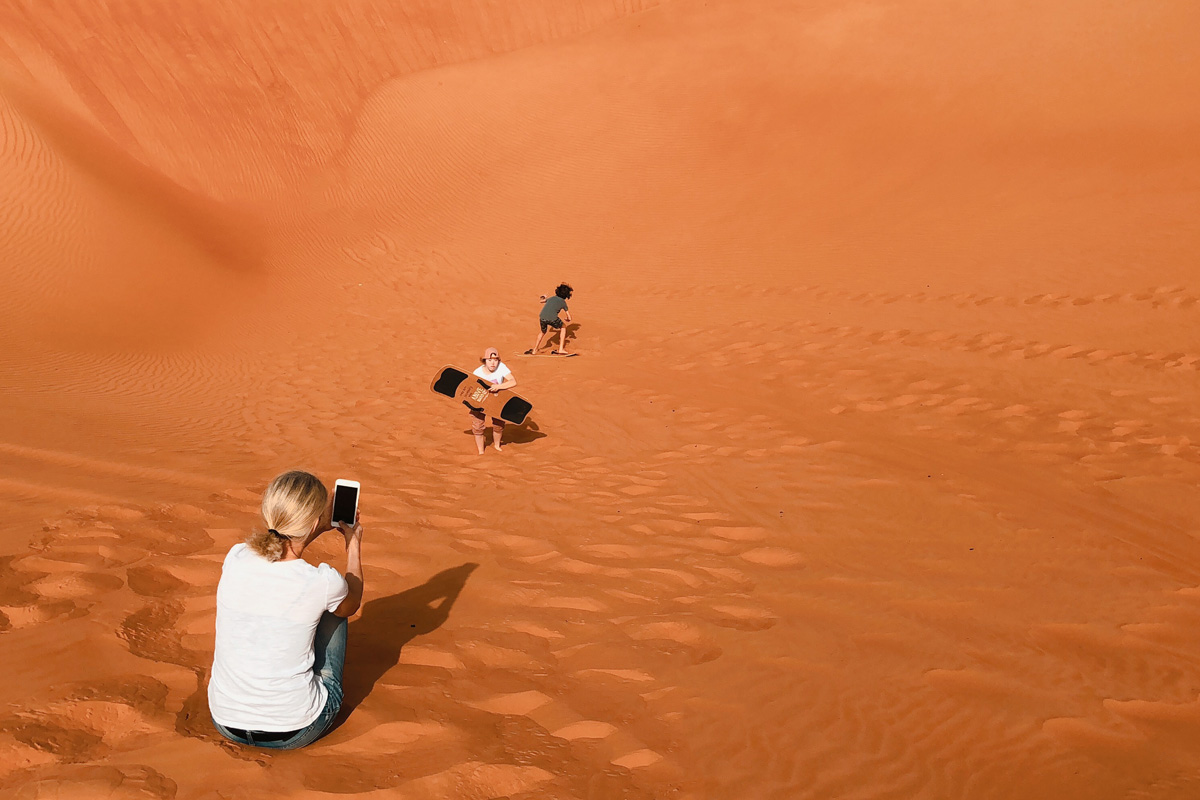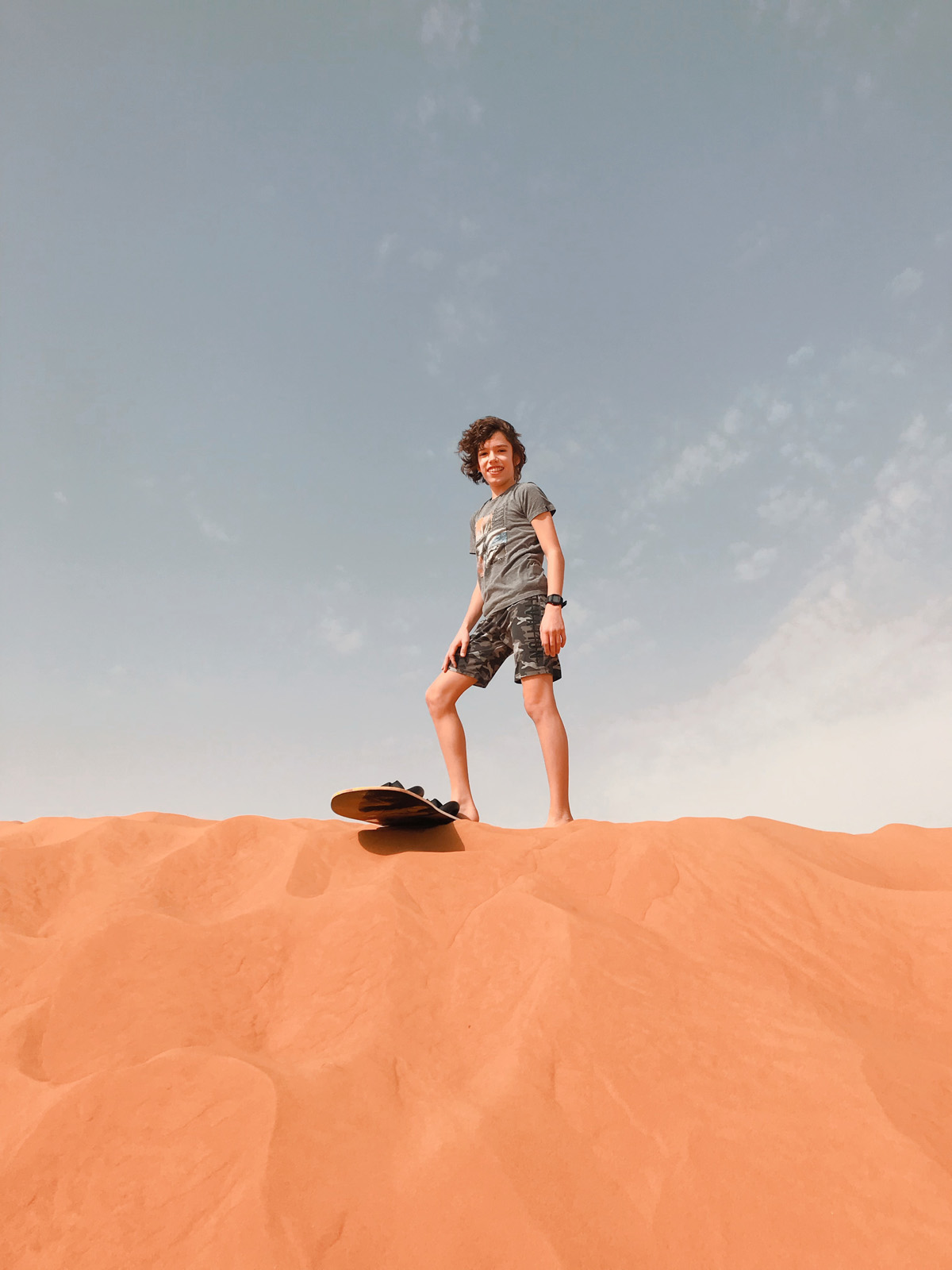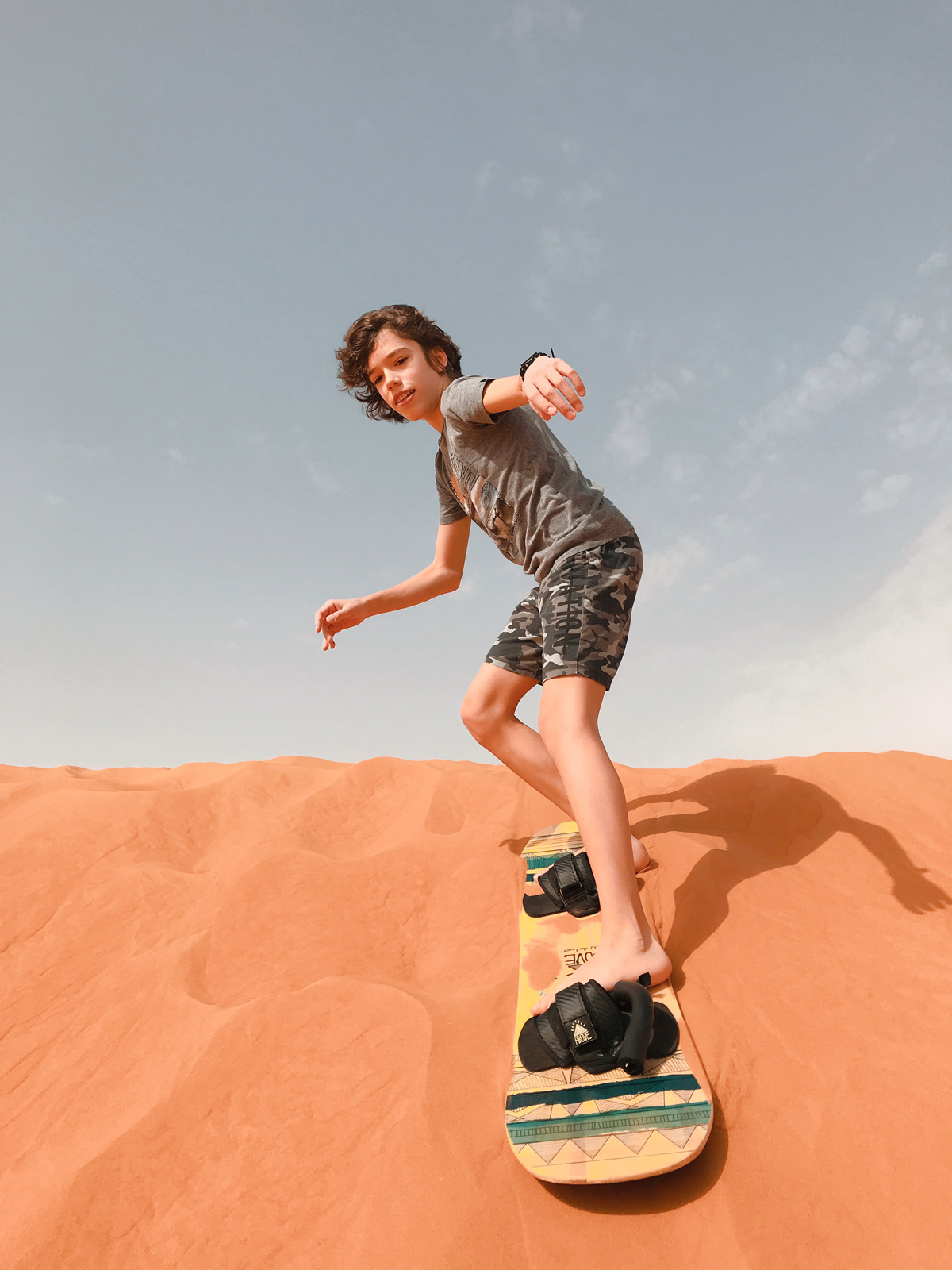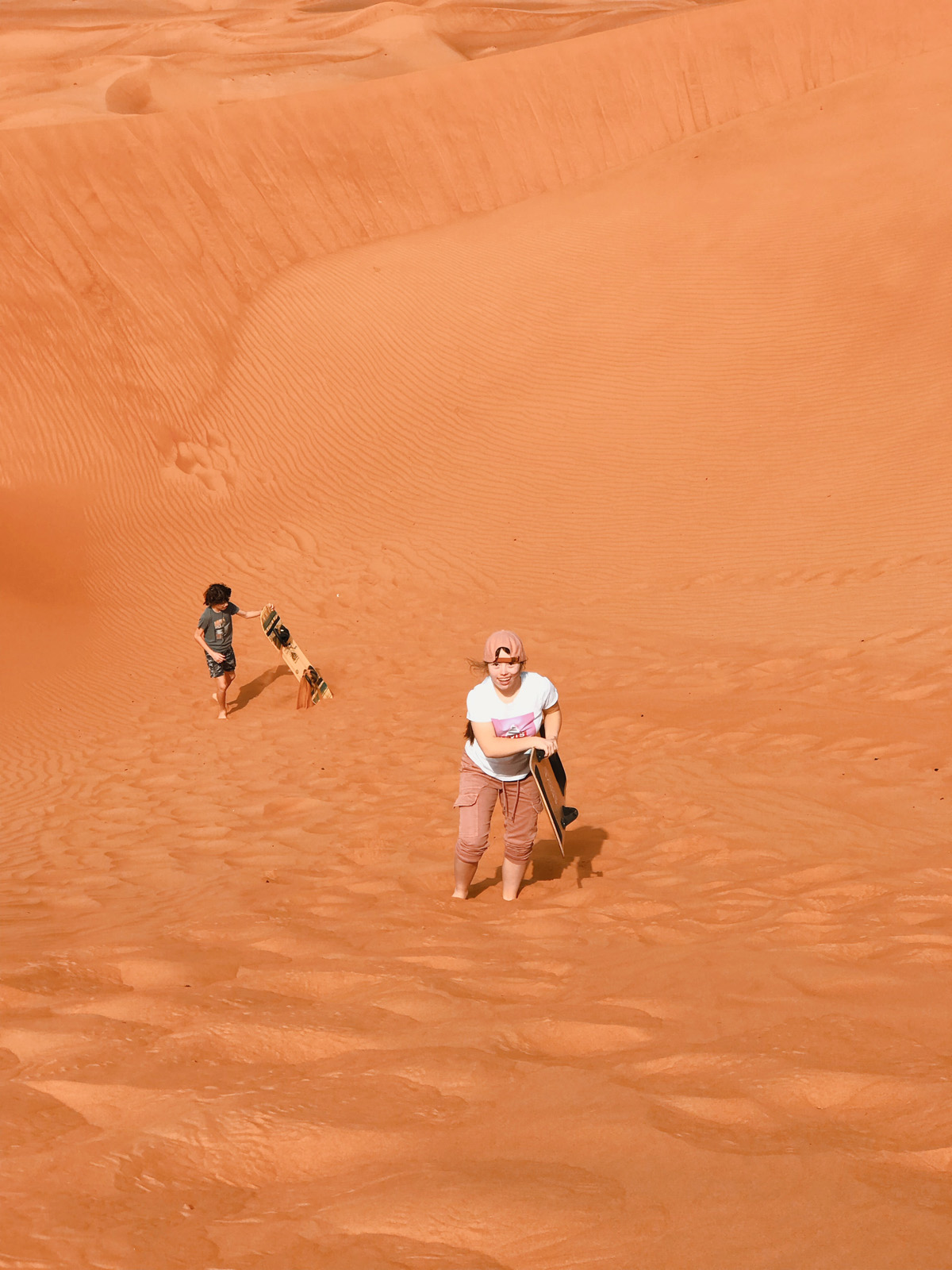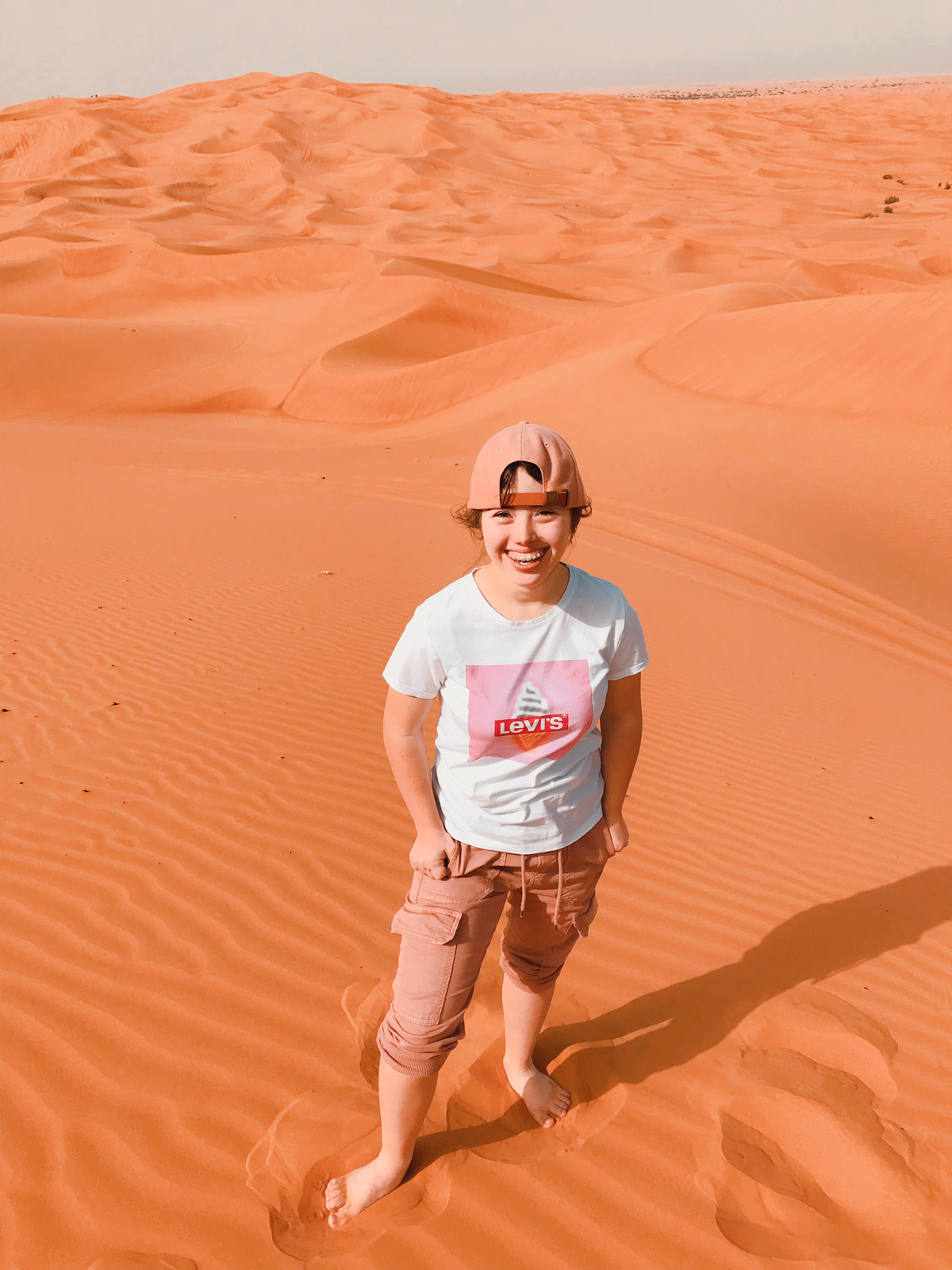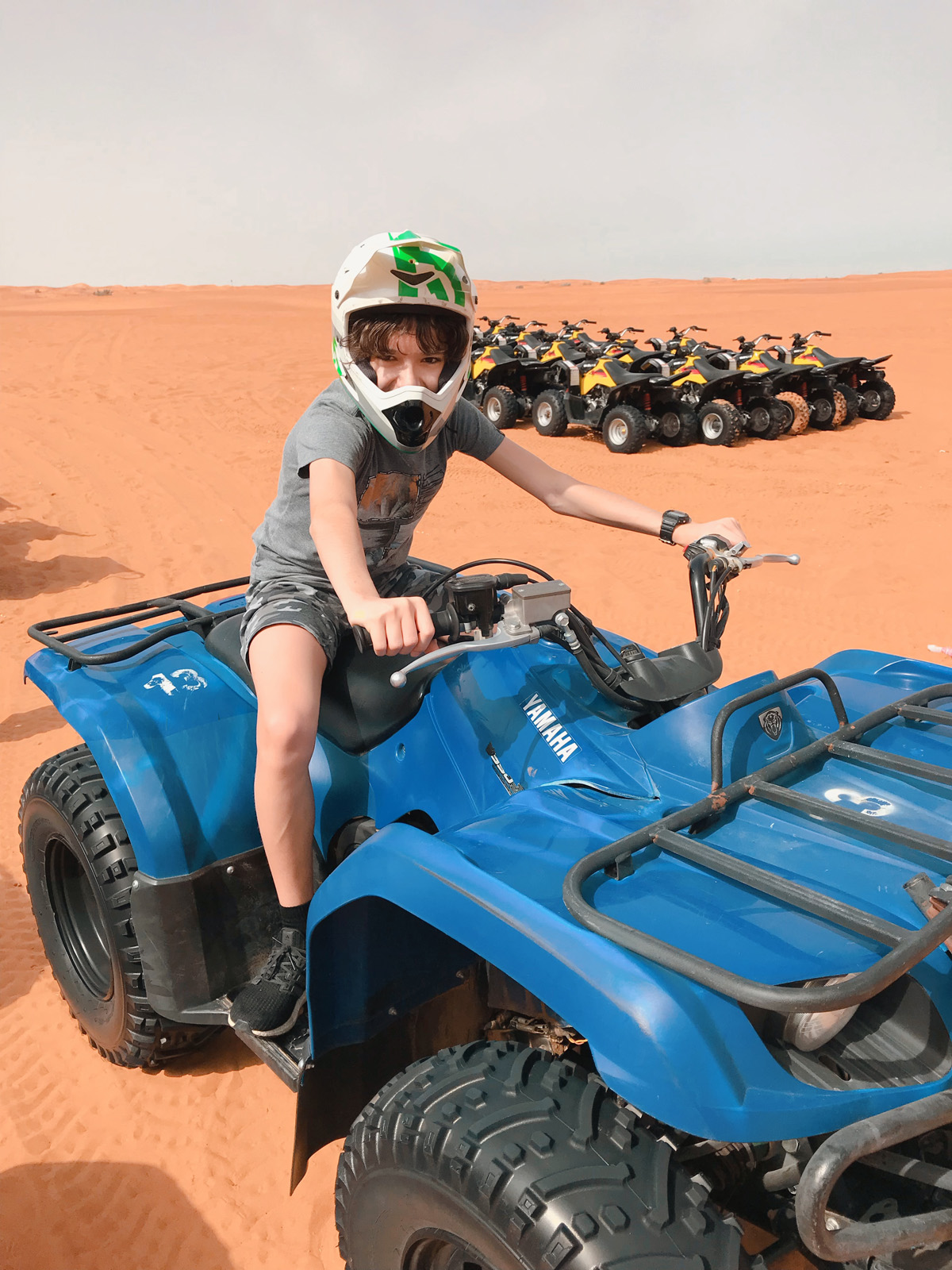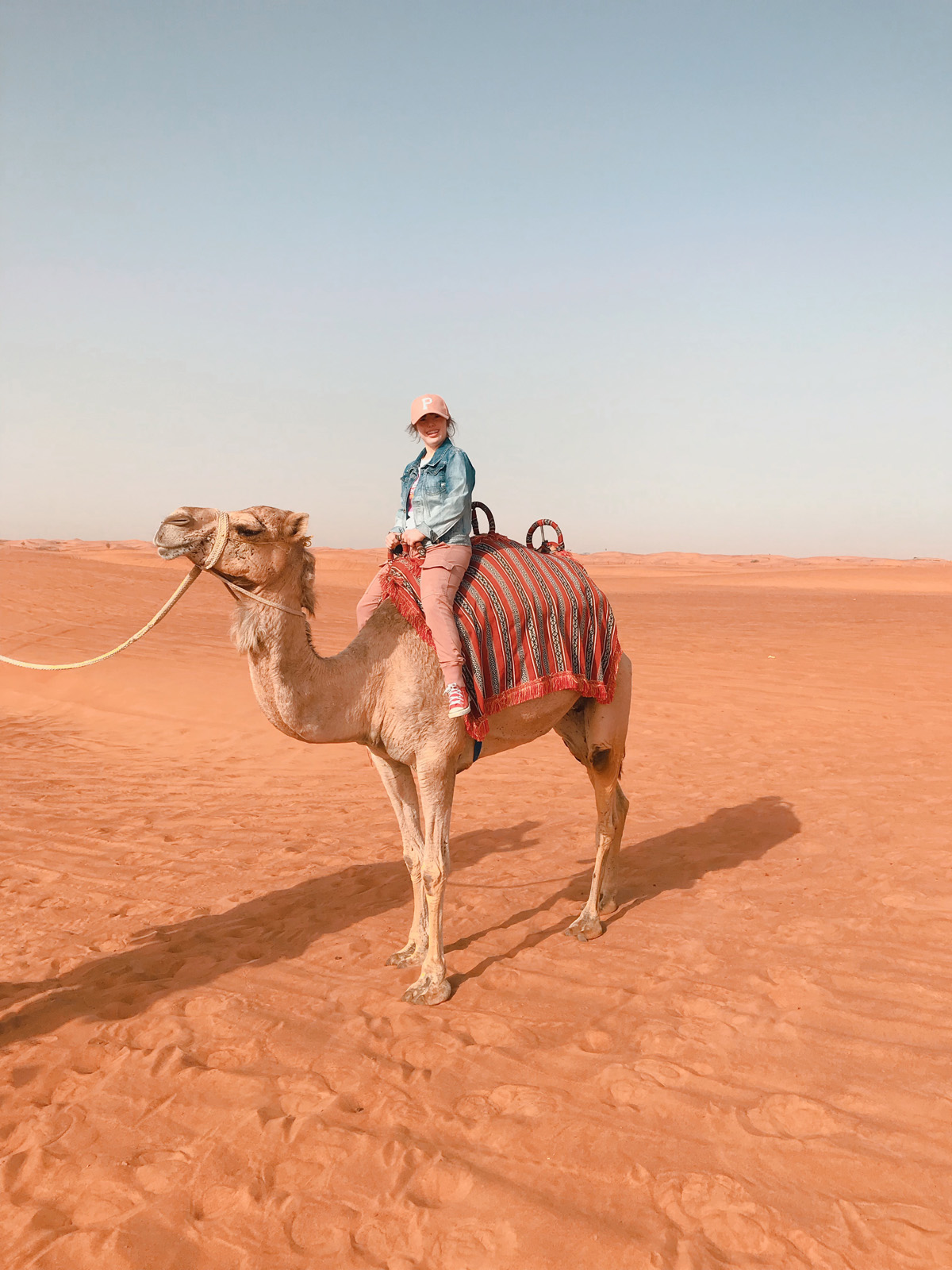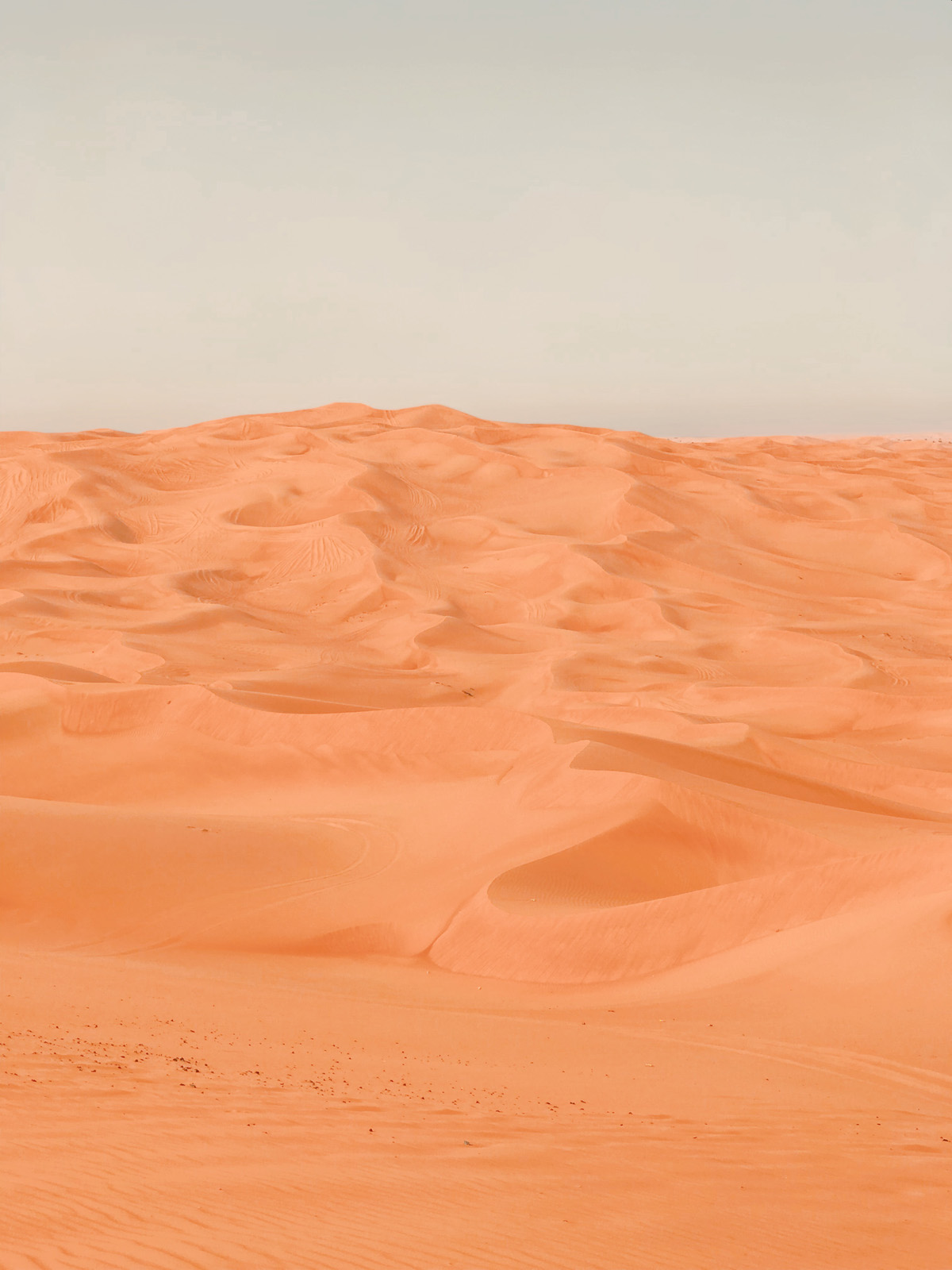 DUBAI'S GOLD AND SPICE SOUKS
Of course we had to visit the "old" Dubai and took an abra (really fun water taxi for only 25 ct per ride!) to get to the other side to the many traditional souks. It felt a little bit like stepping back in time to get a glimpse of what Dubai used to be before all the high-rises. Dubai is famous for their gold and spice souks. They say the best thing about traditional markets is to bargain. Ugh, not for me. Since I'm a highly sensitive person, I get easily overwhelmed with all the hustle and bustle, when everyone is talking to me and trying to sell something. Juliana loved all the bling bling at the Gold souk. The colours and tastes at the Spice Souk impresses anyone, and we all enjoyed smelling at all the spices. After I bought some spices and some sulfur for my allergies, we headed back downtown.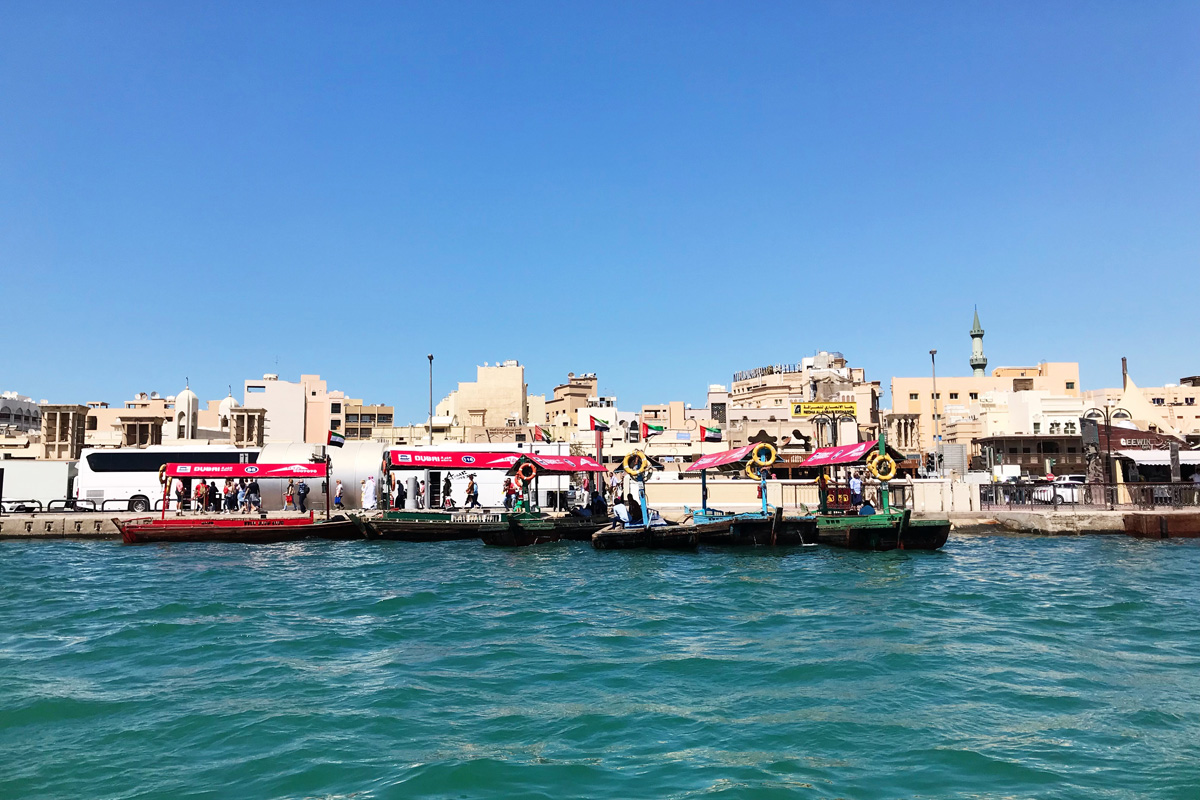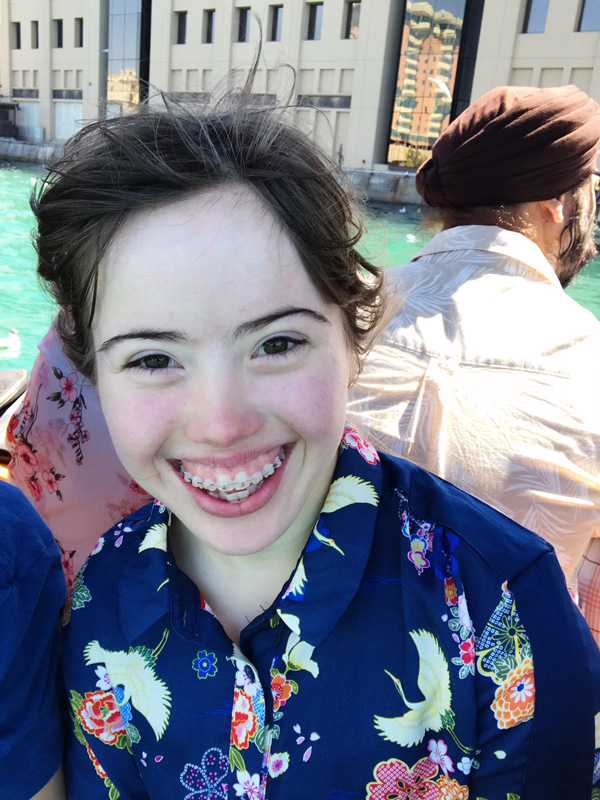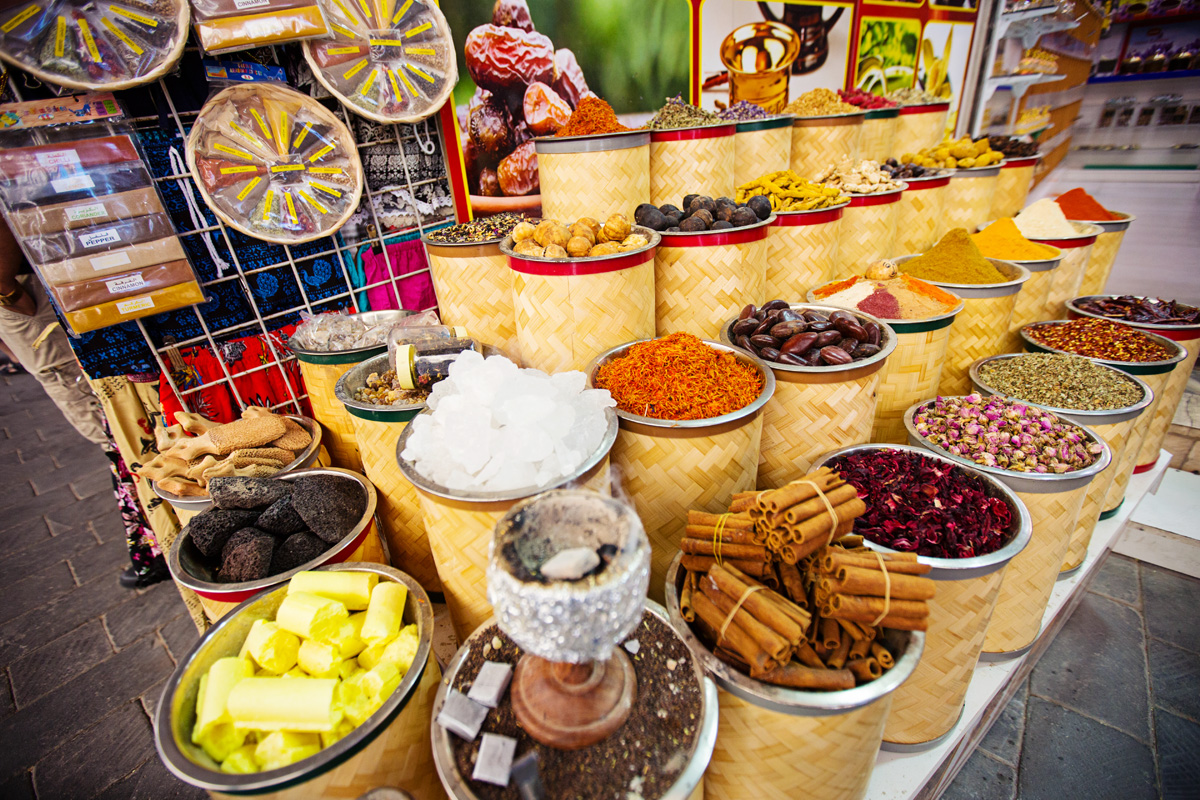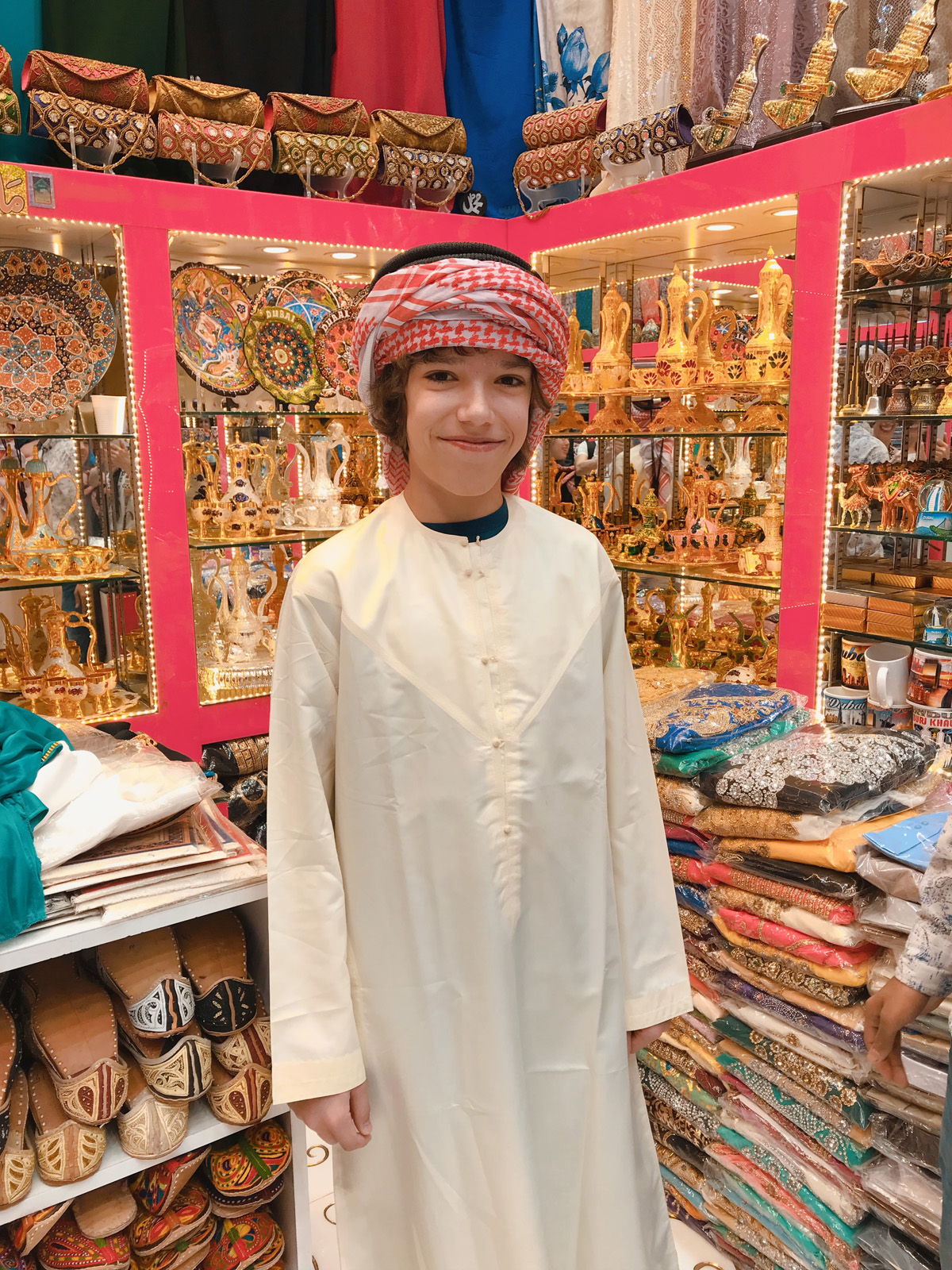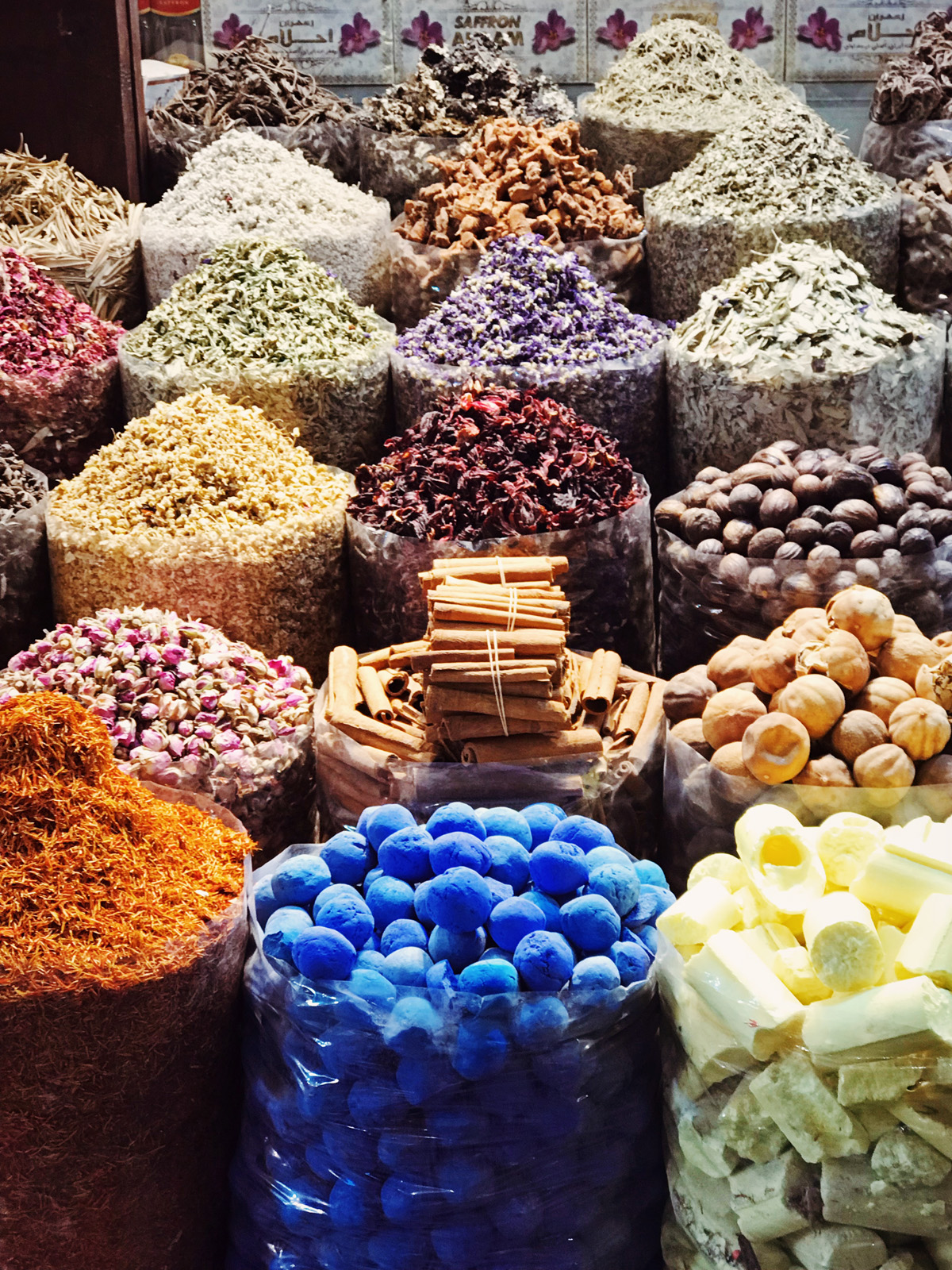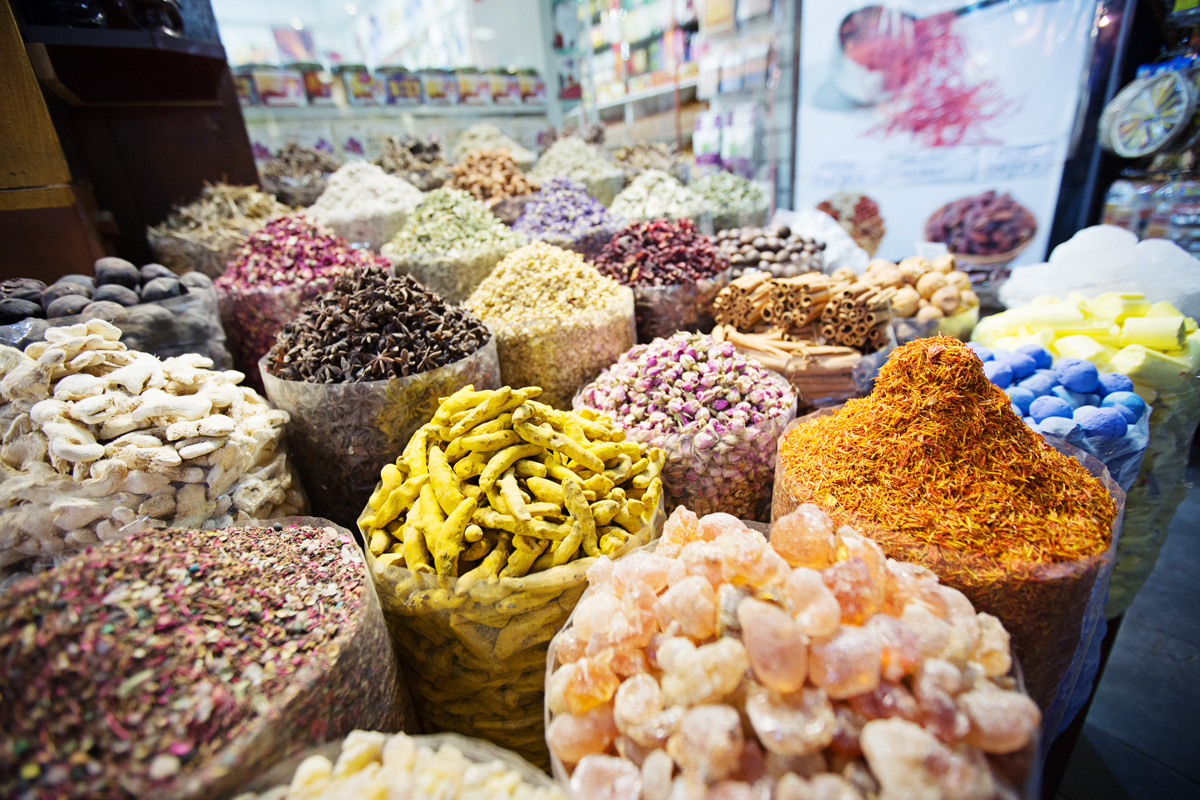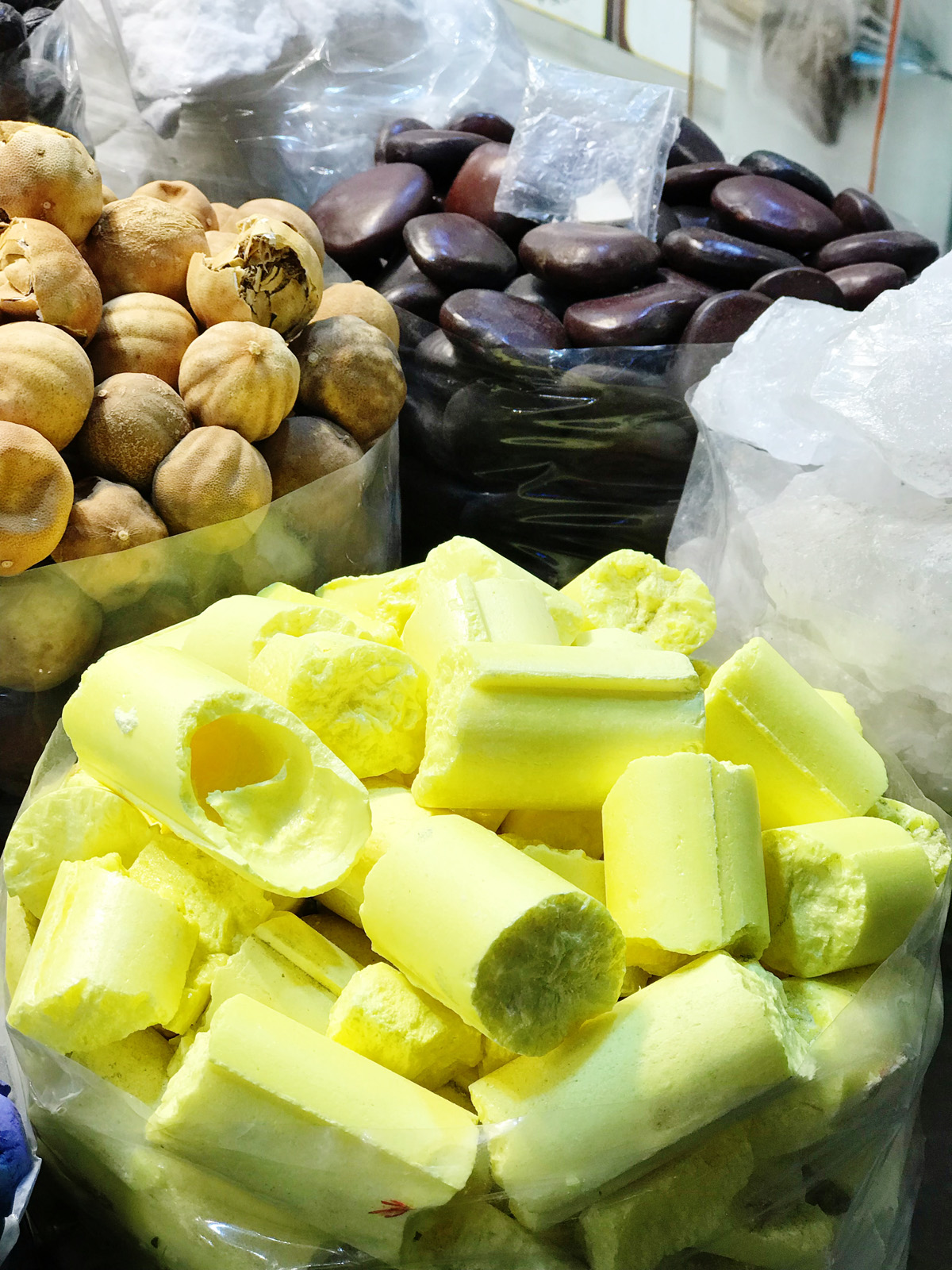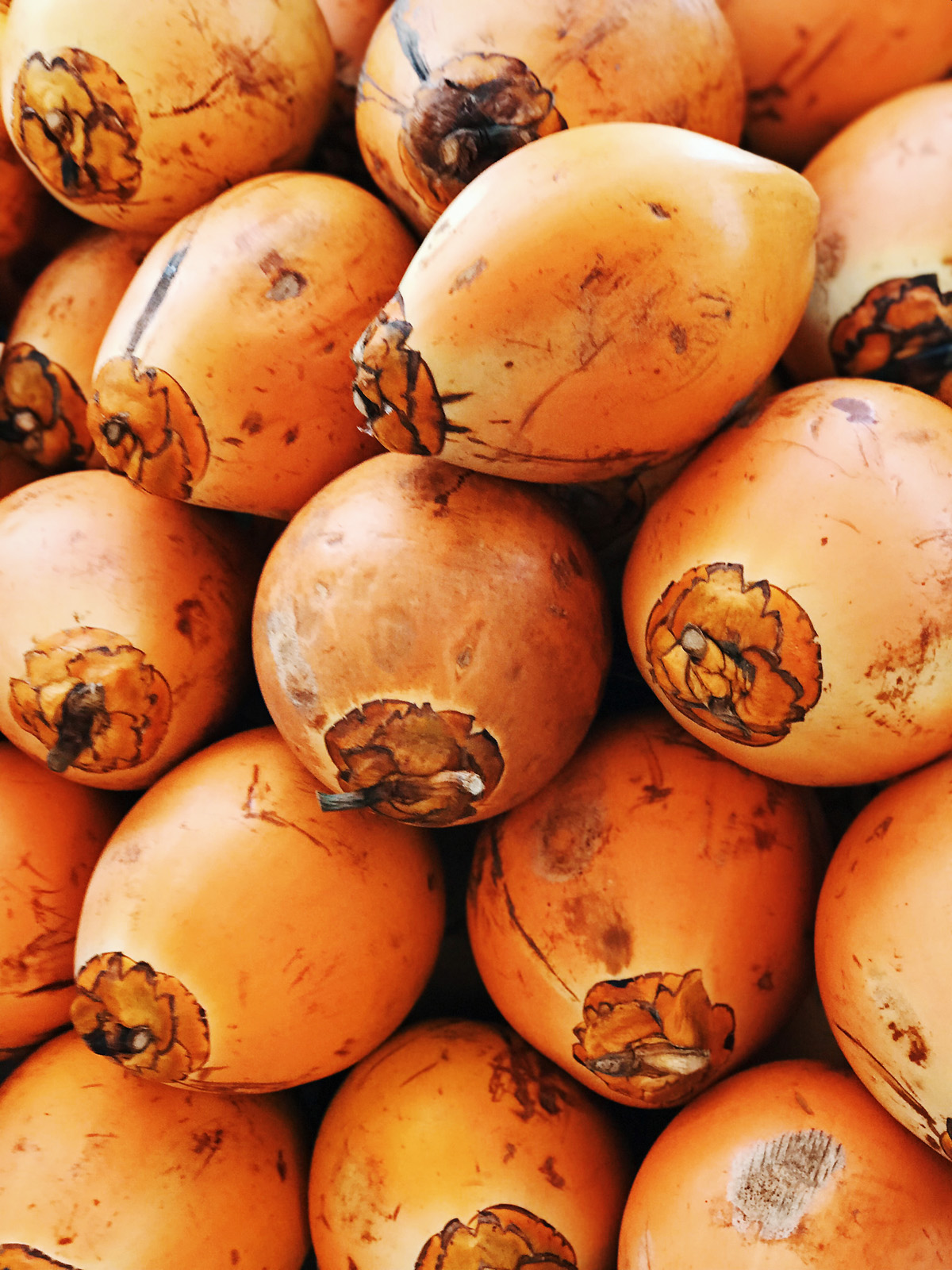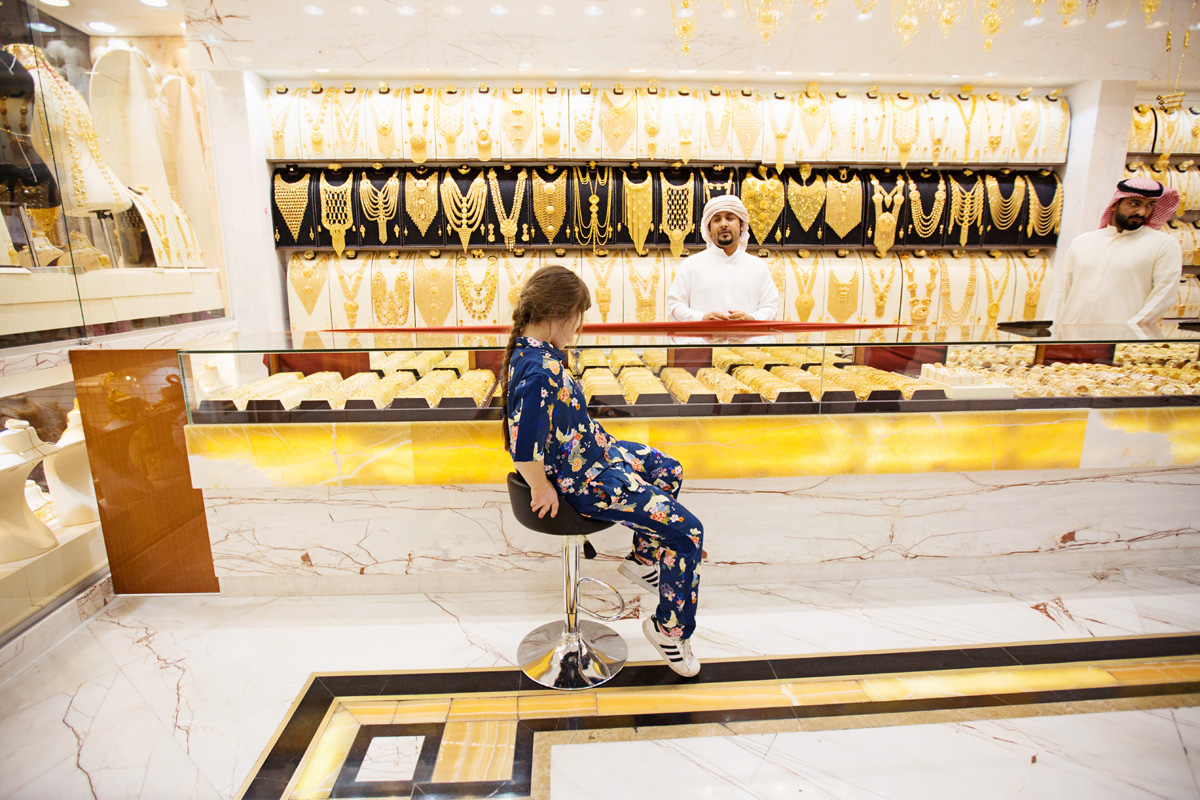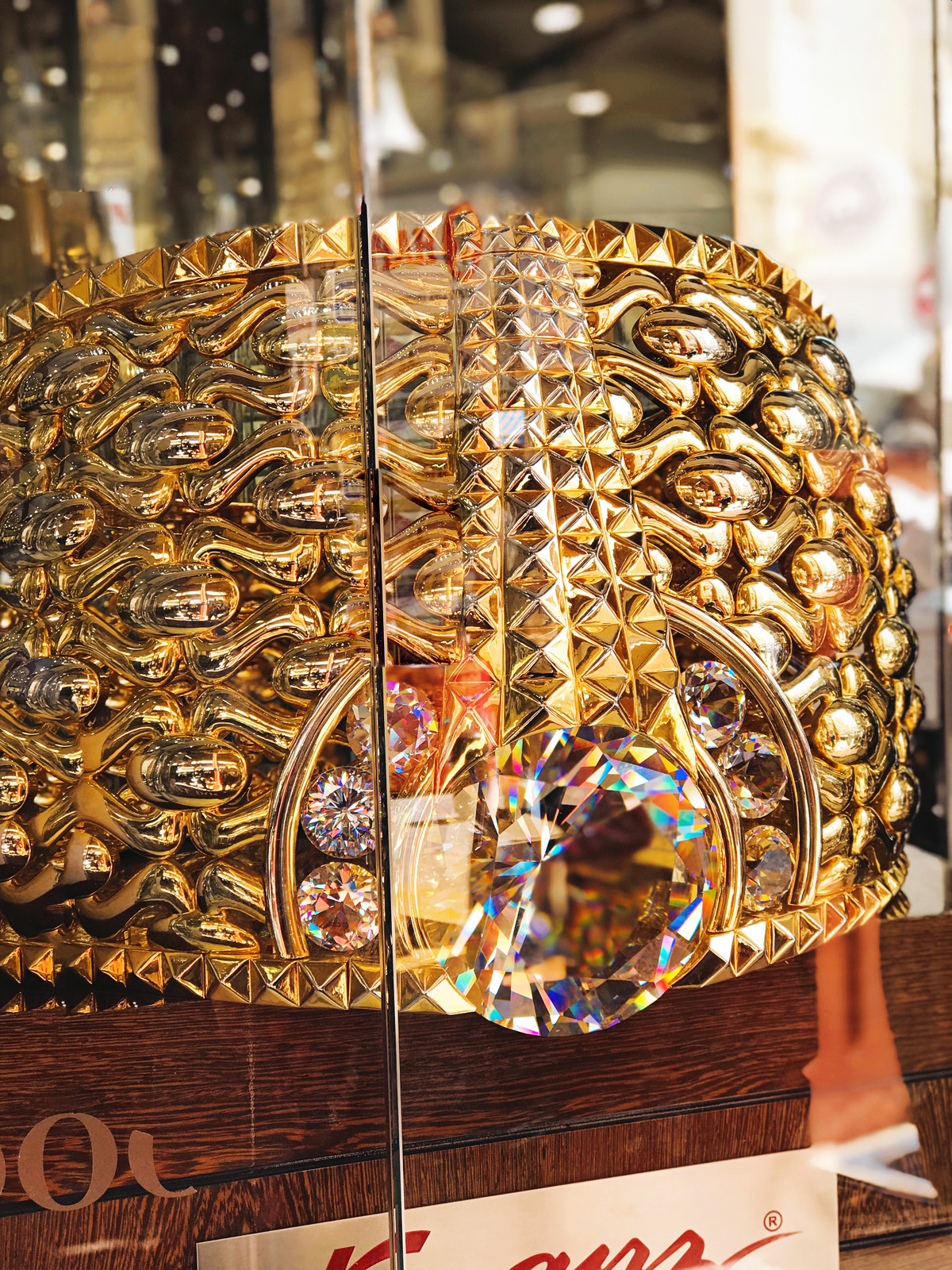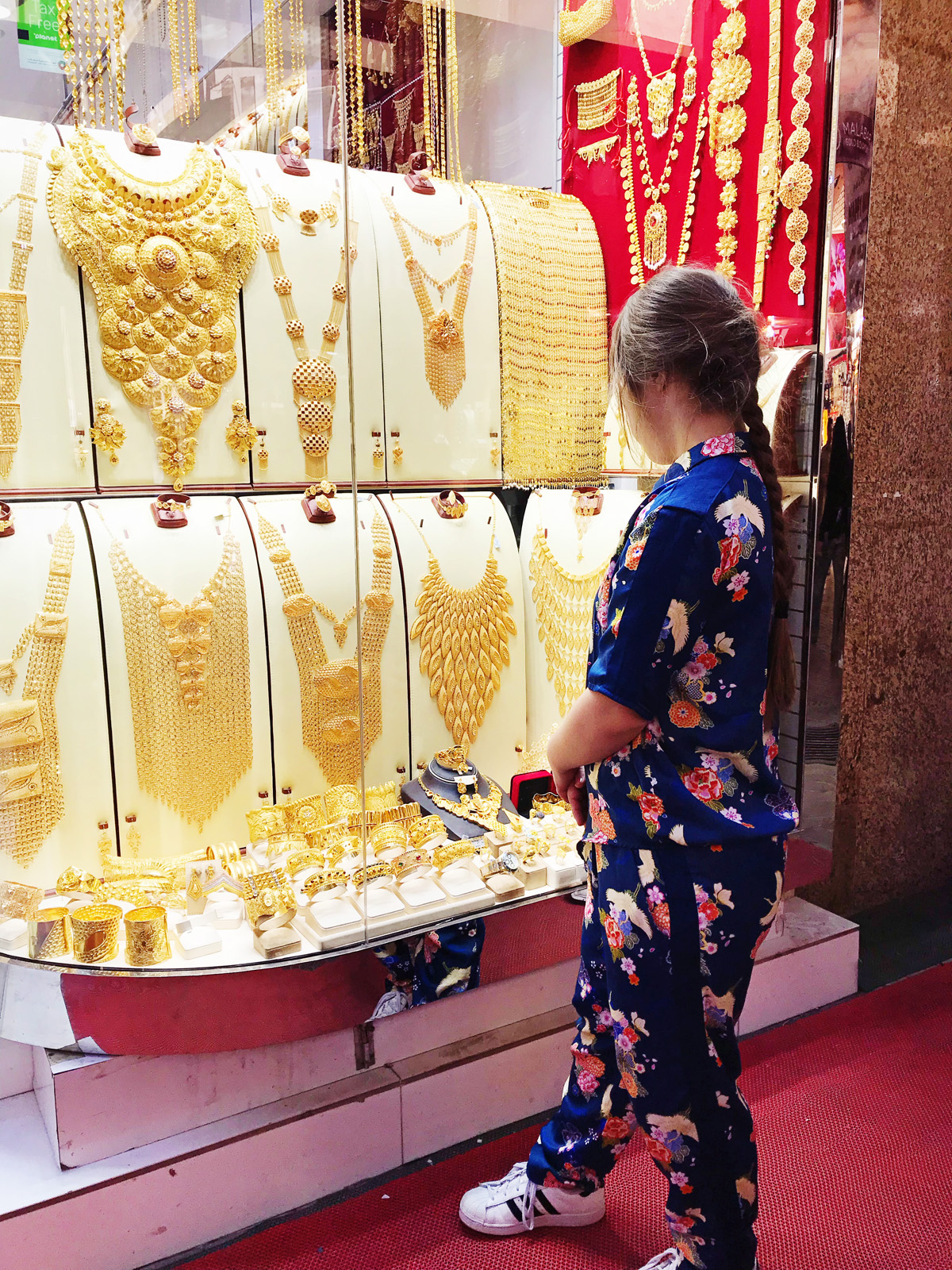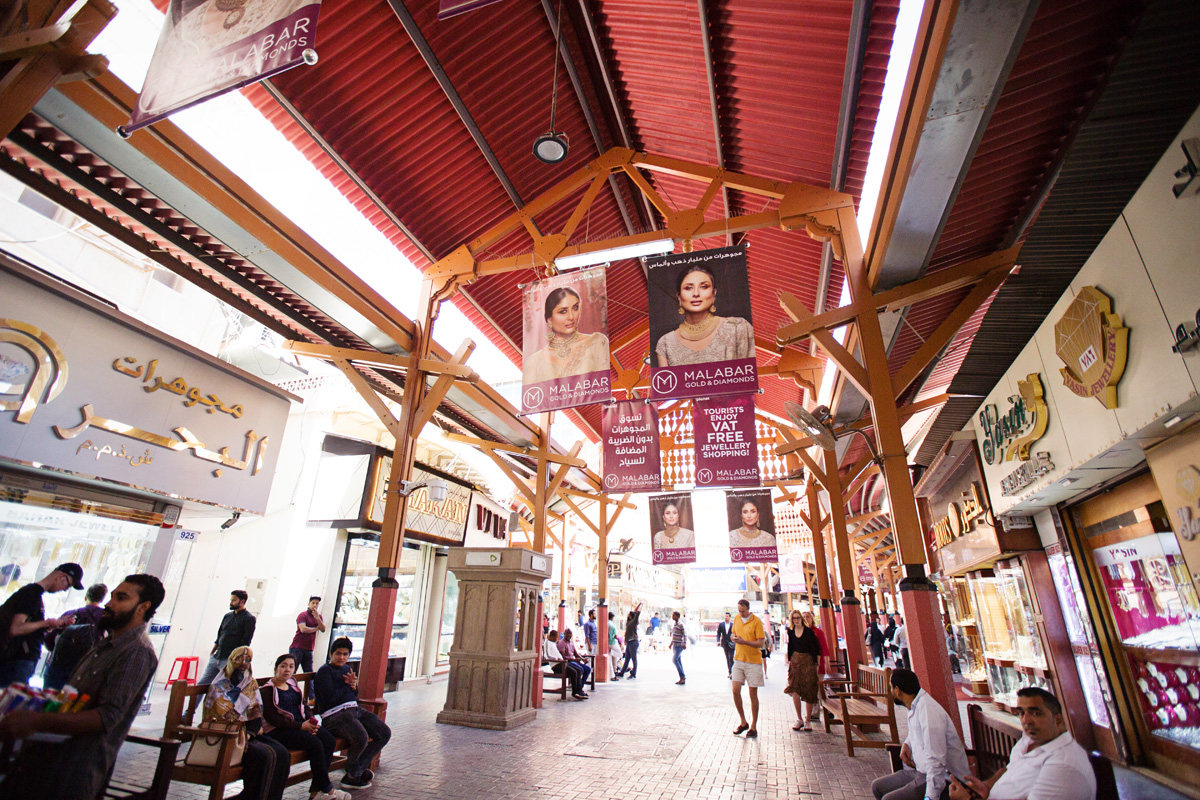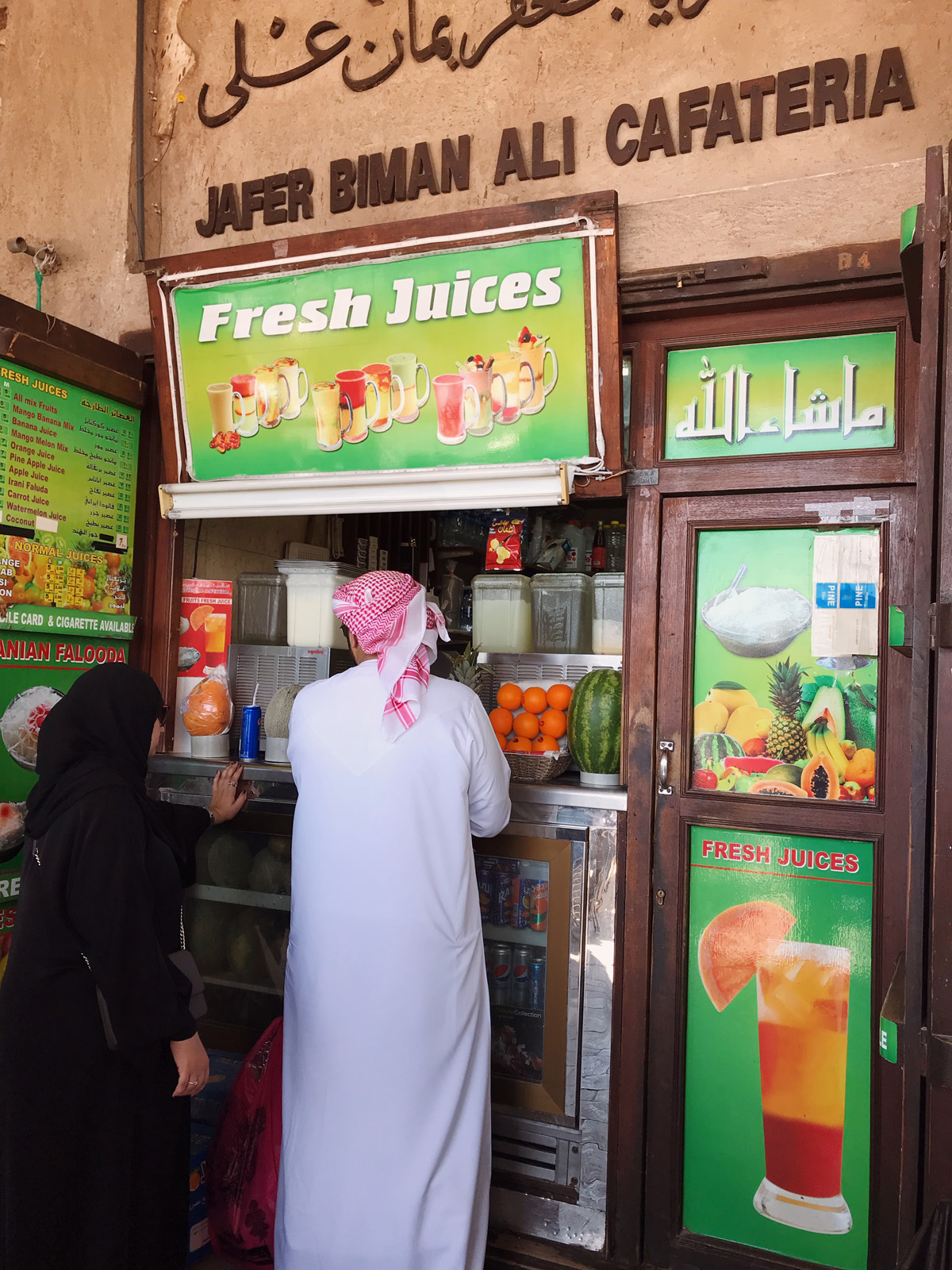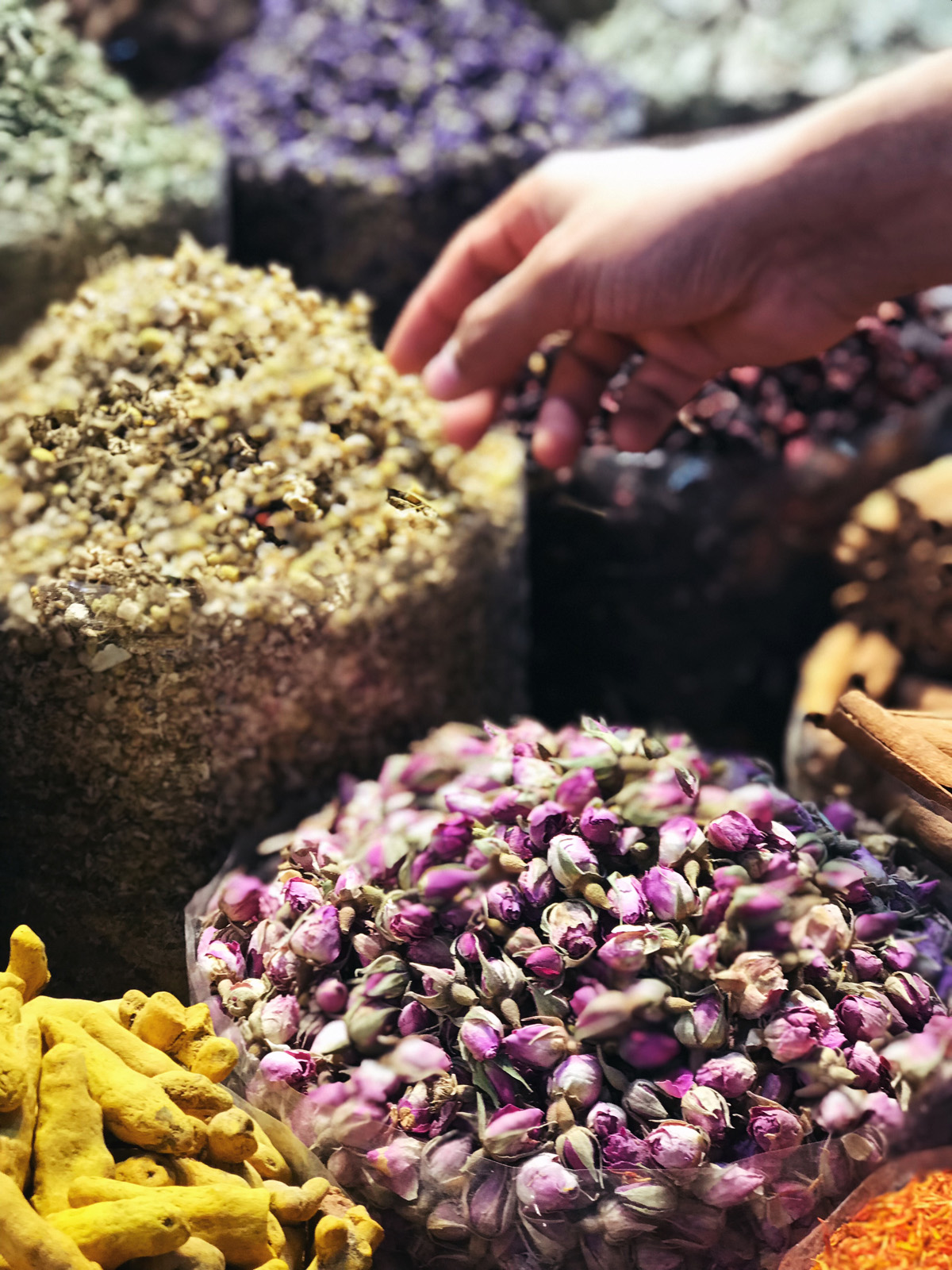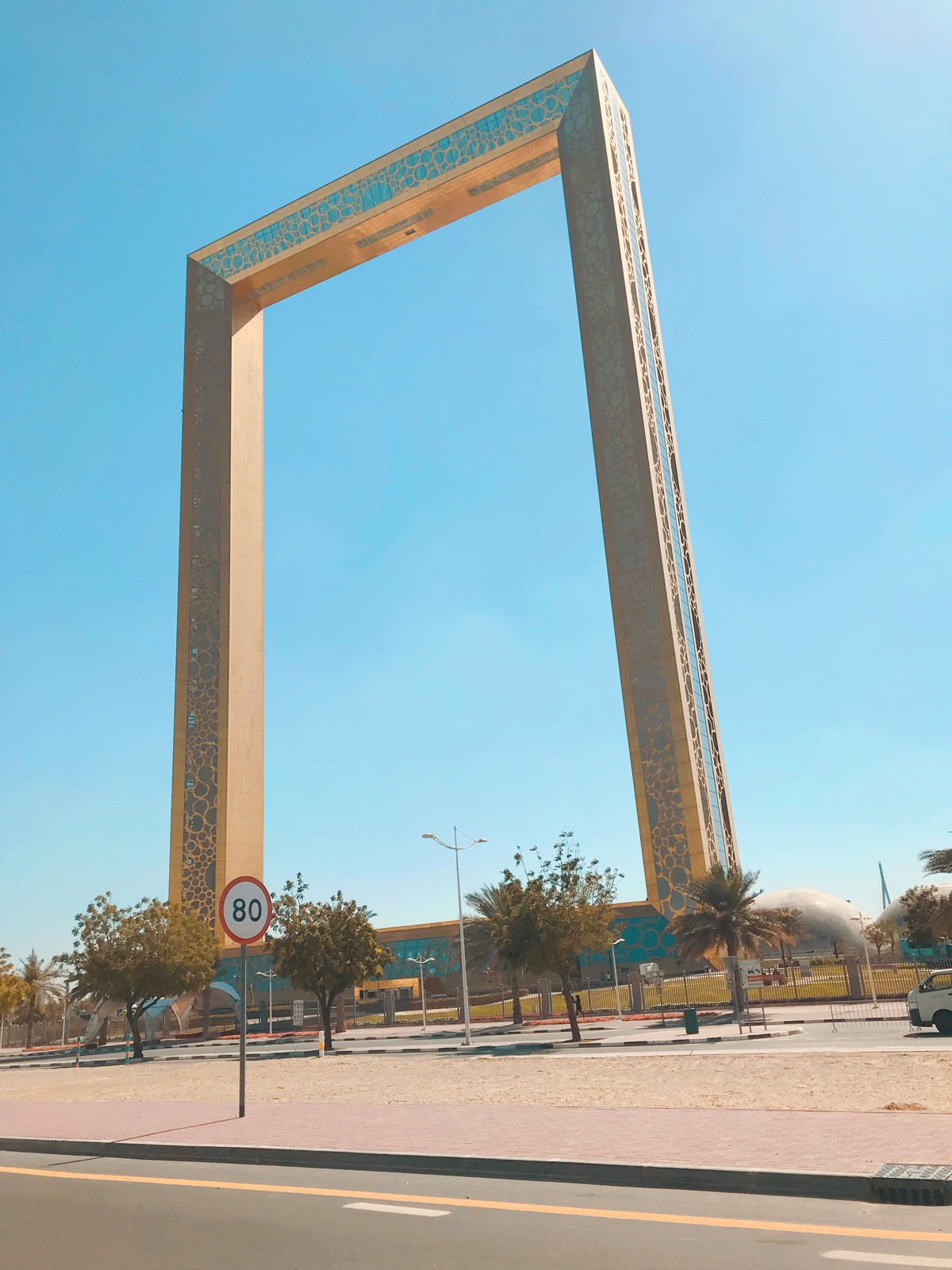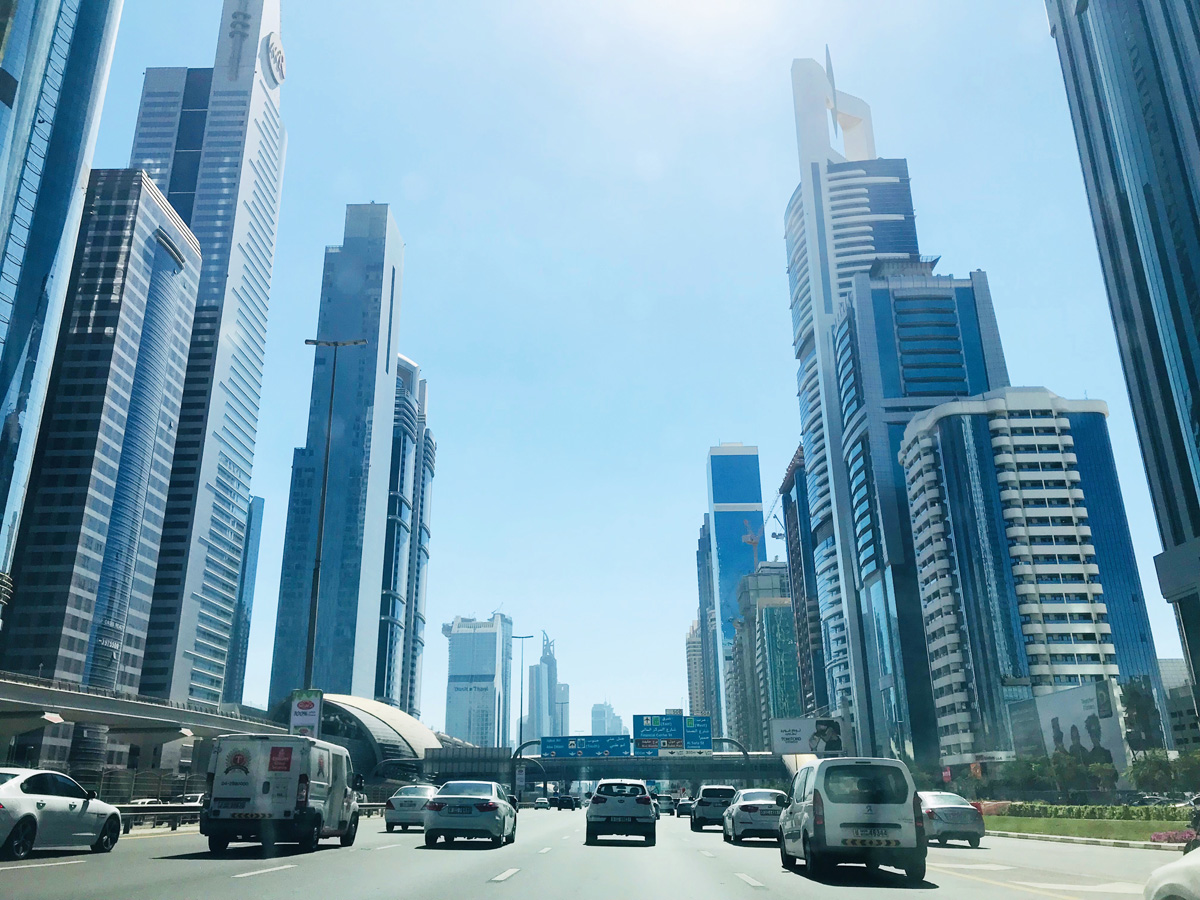 Exhausted from our bargaining souk experience we went into the first café we stumbled upon in the mall and ordered some "camelcino" (yes, that is cappuccino with camel milk which is supposed to be very nutrious and lactose-free) … for the kids some camelicious hot chocolate and some camel milk chocolate and dessert. It tasted quite interesting, but I went back to my regular cappuccino the next time, haha!