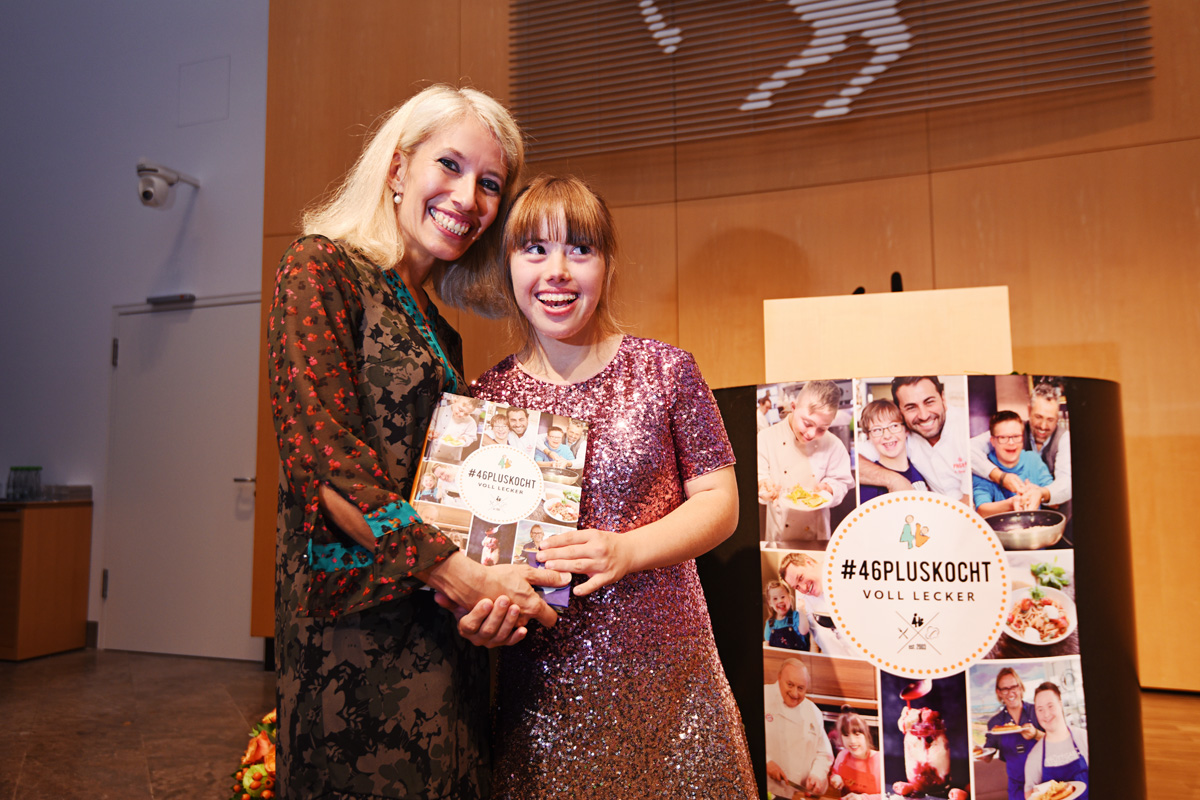 14 Okt

#46PLUSKOCHT – BOOK RELEASE PARTY

This week was feeling all the feels … Seriously, this was the best project I've ever laid my hands on. Always great food, tons of fun, enriching encounters, and it was also very emotional and moving knowing we're doing the right thing with the right people. Our kids were the happiest, proudest, and always fully celebrated and treated like VIPs.

Last Tuesday was the big day: Our book presentation in our Stuttgart City Hall. Yep, the City Hall! 500 guests were cheering on our 21 little and big sous chefs. We had the great honor that our Minister of cultural affairs and sports, Dr. Susanne Eisenmann, gave a beautiful speech, and celebrated with us our 15th anniversary of our local charity group 46PLUS (i. e. 46 chromosomes and one extra). We were beyond thrilled to welcome five of our star chefs: Vincent Klink, Simon Tress, Bernd Siefert, Meta Hiltebrand & Mike Süsser rocked the stage together with our kids, and they were all smiling from one ear to the other.

I felt extremely grateful that so many of my friends & family showed up for this event no matter the distance. This means the world to me, and will never ever be forgotten.

A huge thank you to our photographer Martin Lühning who did a killer job in capturing this magical evening … further photo credits and a big thank you go to Antje Röske, Ulrike Schlee and Christoph Schuster! Please enjoy a few impressions and have a great start into this week!