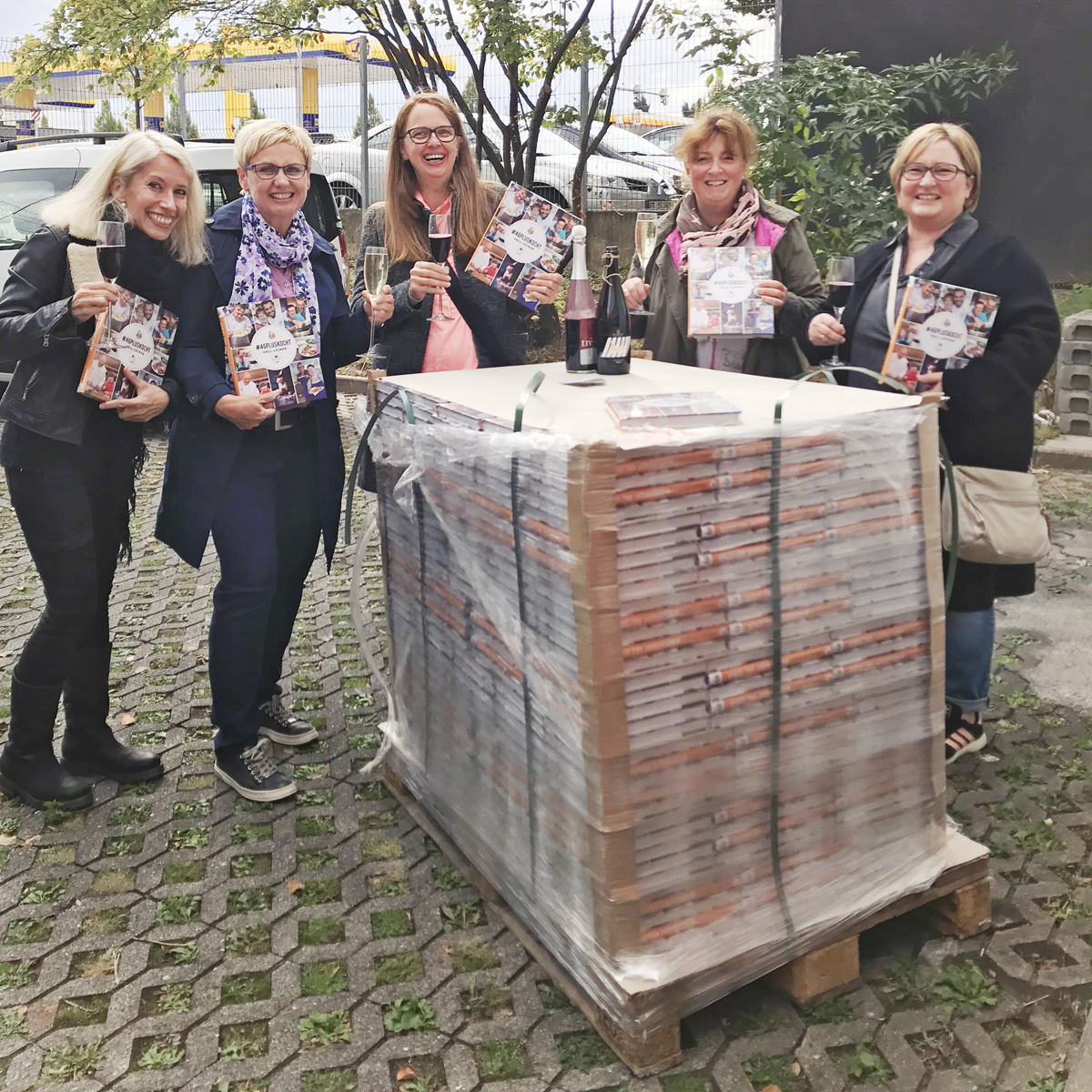 01 Okt

#46PLUSKOCHT – HOT OFF THE PRESS

Today was the day …. when my girls and I picked up our very first copy of our new book #46pluskocht … hot off the press! I can't describe this feeling … when you actually hold the real thing in your hands after months and months staring at it on a screen.

Our cookbook will officially hit the shelves on October 10. You can get it and pre-order it everywhere where they sell books. My next weeks will be super busy, because my little sous chef is absolutely determined to cook ALL the recipes in this book. 😉

Hope to see you guys at our #46pluskocht book launch party on October 9!