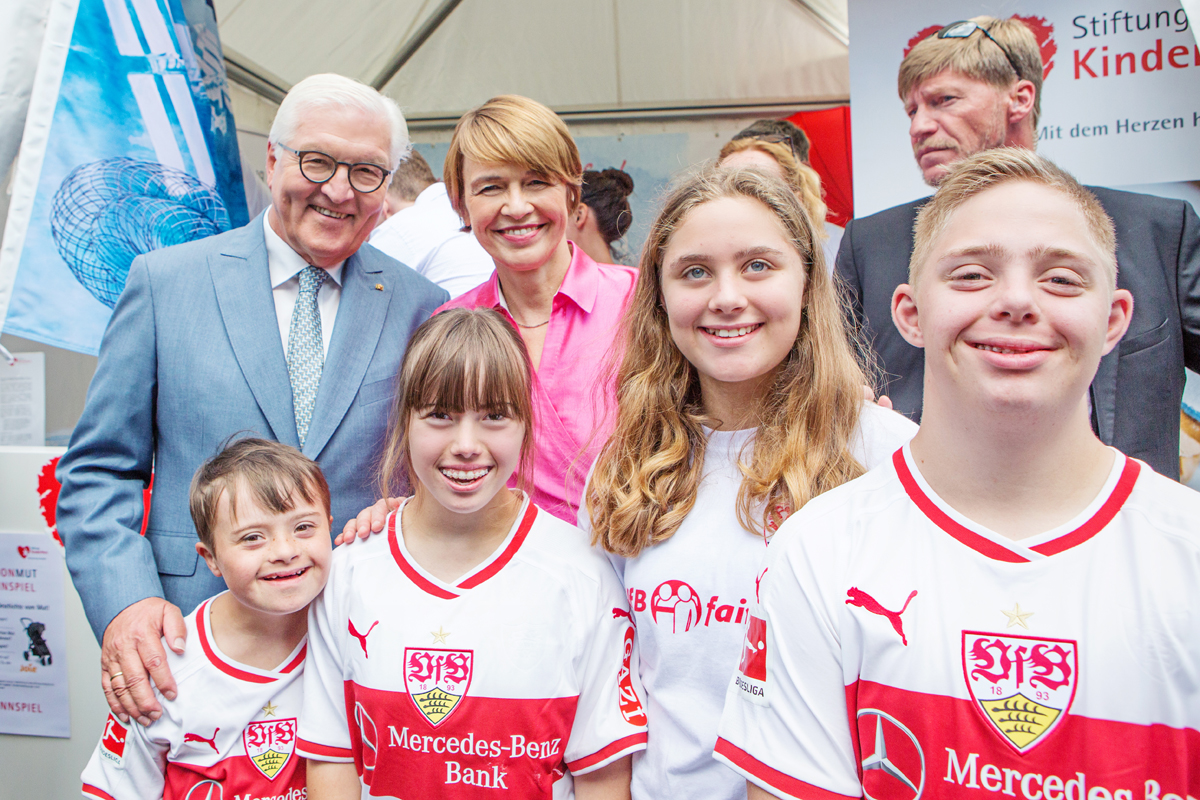 17 Sep

BERLIN, BERLIN, WIR FAHREN NACH BERLIN!

Last weekend we had been invited to the "Bürgerfest" in Berlin in "Schloss Bellevue" – Bellevue Palace, the official residence of the President of Germany, our Bundespräsident Frank-Walter Steinmeier. What a huge honor! Everyone of our team is still on cloud nine, and they might not come down any time soon.

Our kids with a little extra are part of the awesome inclusive PFIFF project, and have the opportunity to train soccer once a month at our local soccer club, the VfB Stuttgart. With their VfB fairplay campaign, the VfB Stuttgart is taking social responsibility and showing great engagement and support.

That weekend our sponsor (Allianz) and the VfB Stuttgart had invited some neat guests on our little soccer court at the Schloss Bellevue. Our kids got to train and play with VfB legend Cacau, the adorable para cycling world champion Denise Schindler, VfB Stuttgart board member Jochen Röttgermann, soccer legend Karl-Heinz Riedle and many more.

We had a great two days in Berlin and our kids are still smiling from one ear to the other … and now I will let the images do the talking …

Have a great start into the week, everyone!