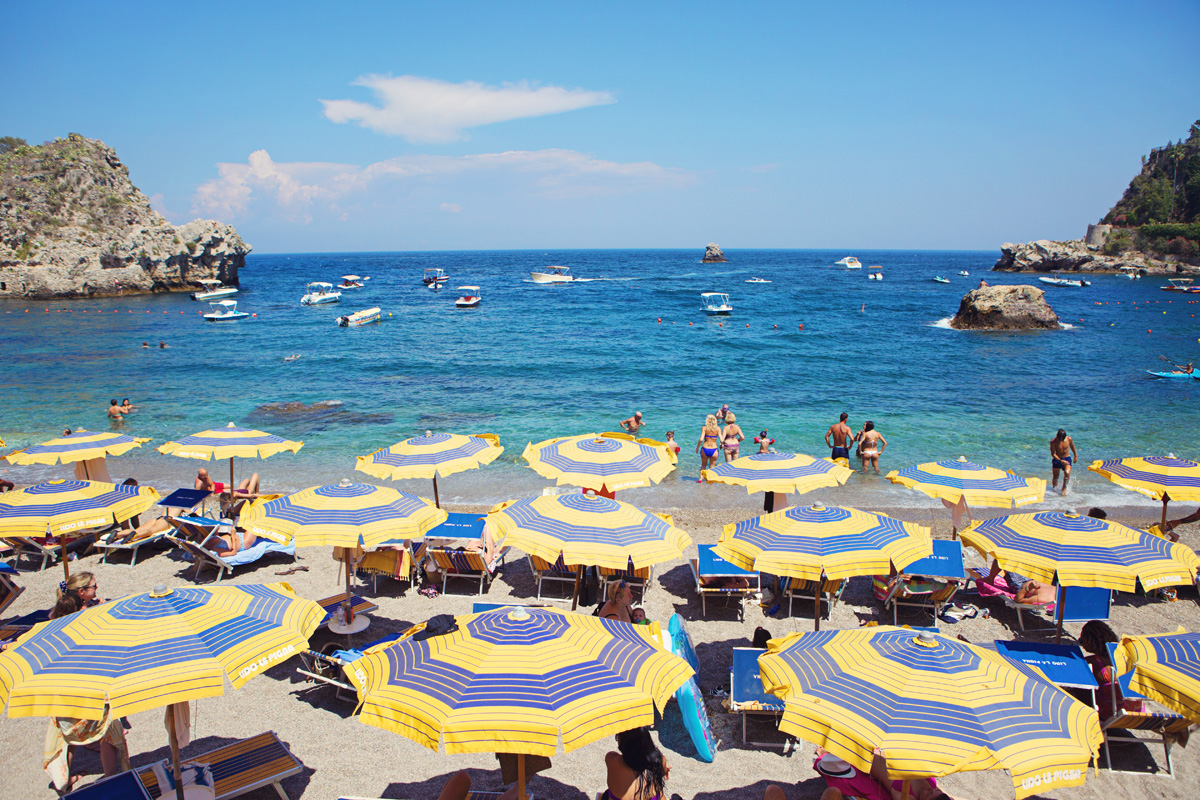 12 Aug

#2 SICILY // TAORMINA

Next stop on our Mediaterranen tour was Messina, Sicily. We immediately hopped onto a taxi to get to the beautiful old town Taormina, and the journey was definitely a highlight itself. Luigi, our lovable cab driver, was playing some quirky and uplifting Tarantella songs while driving us along the scenic winding roads up to this Italian gem. Everything was just about perfect.

Taormina is definitely the most picturesque and beautiful town I've ever seen. It is oftentimes characterized as overly touristic and crowded, but hey, who cares. We certainly didn't. This spectacular town overlooks the Ionian Sea on a hill above 250 m sealevel. We started our village exploring tour by walking up the Corso Umberto to the wonderful Greek Theater. I guess it took us several hours, because we probably stopped at every second icecream shop, espresso bar or bougainvillea bush. 😉

We took the cable car down the hill to the pebbly beach to cool down amongst the jellyfish. Only a five-minute-walk from there you'll find the beautiful tiny island Isola Bella, which is located in a small bay on the coast just below Taormina.

I better not let the images do the talking … Have a great start into this week, everyone!