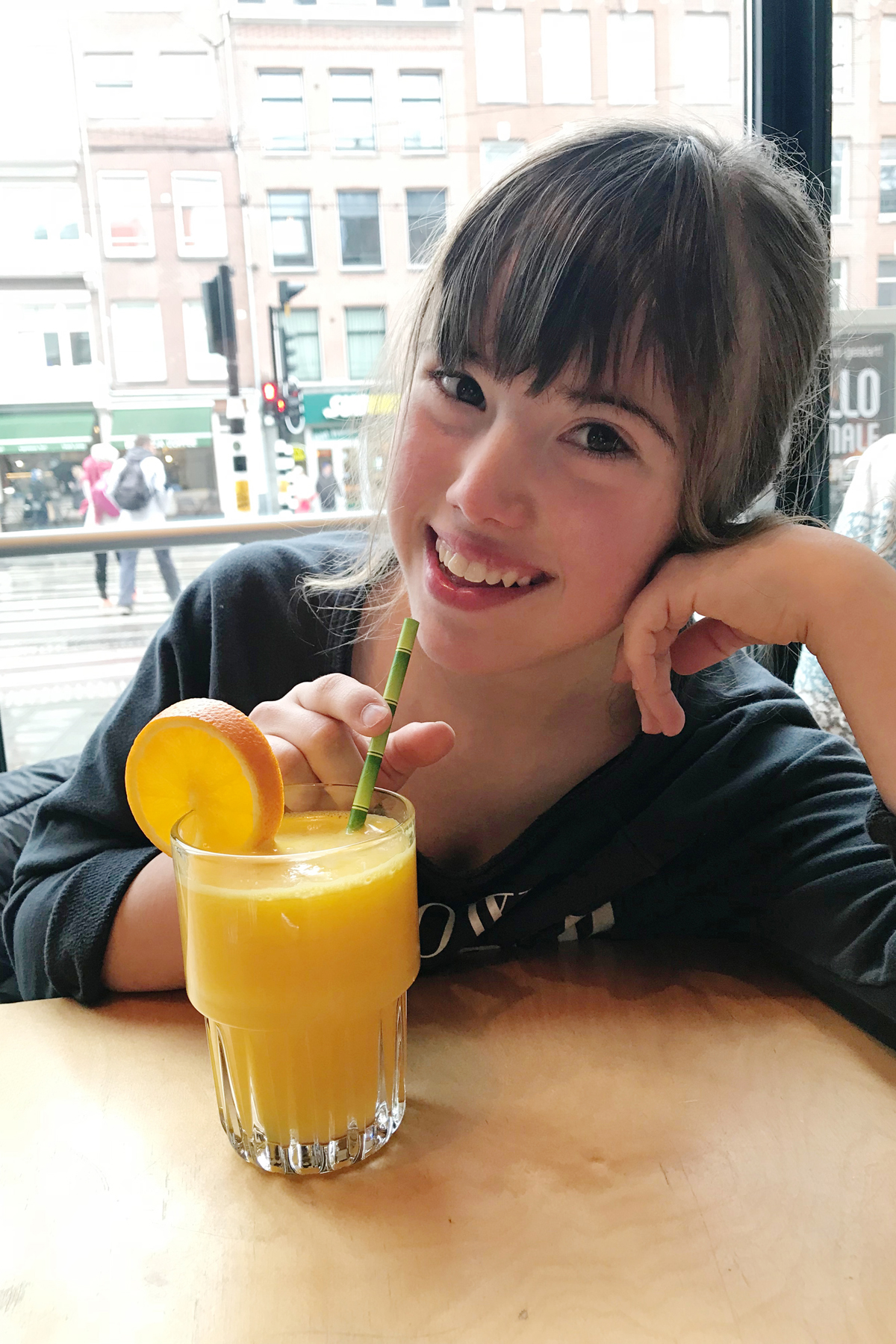 02 Apr

10 THINGS I LOVED IN AMSTERDAM

After three long months of Juliana constantly having the flu or some sort of cold and fever, we were all ready for a change of scenery. I actually don't remember how we came up with Amsterdam, but it's a beautiful city I have always loved.

We took it all easy there, with no special tour program planned, and basically wandered kind of aimlessly through the city, discovering all sorts of gems the city has to offer.

Here's a list of ten total random things I loved about this city – maybe you'll discover something you will like too, if you plan to go there somewhen soon. And believe it or not, there is so much more to the city than their coffeeshops where you can get legally high, and the Red Light District (everyone was teasing us about it, and of course, when I was the first time in Amsterdam in my twenties, I found that all quite exciting, ha!).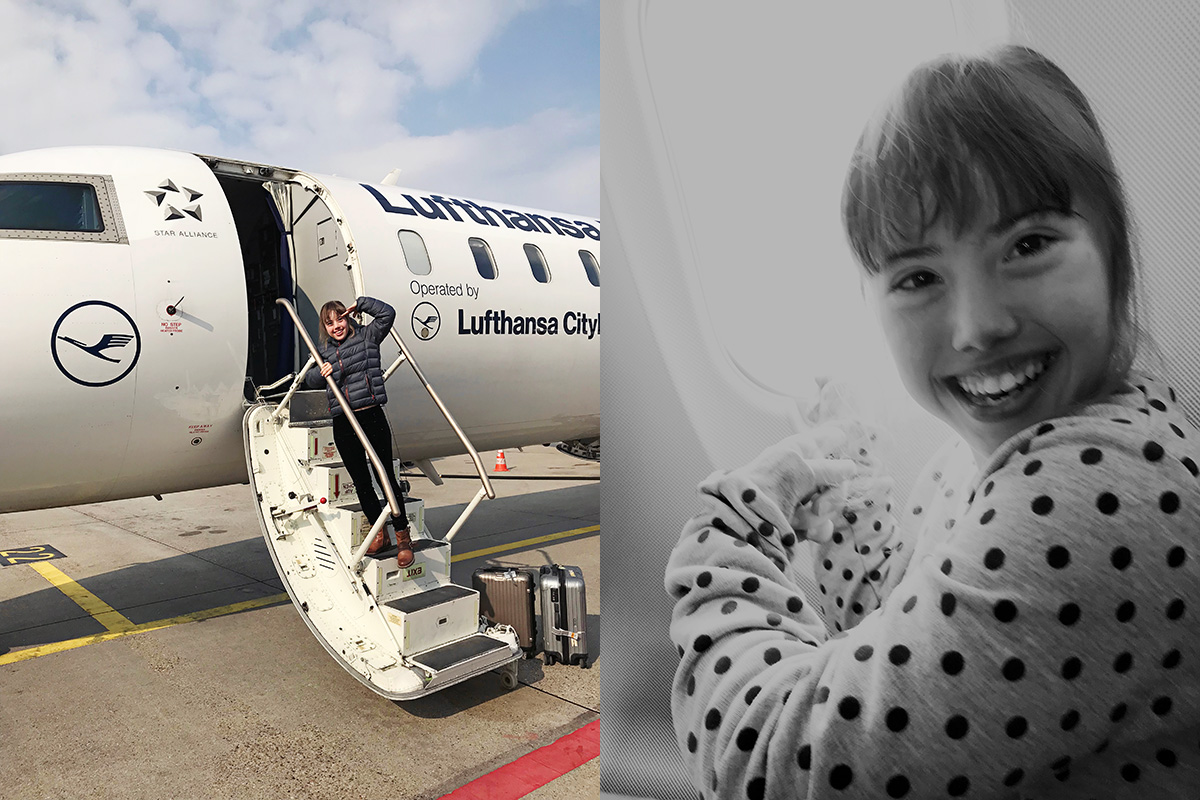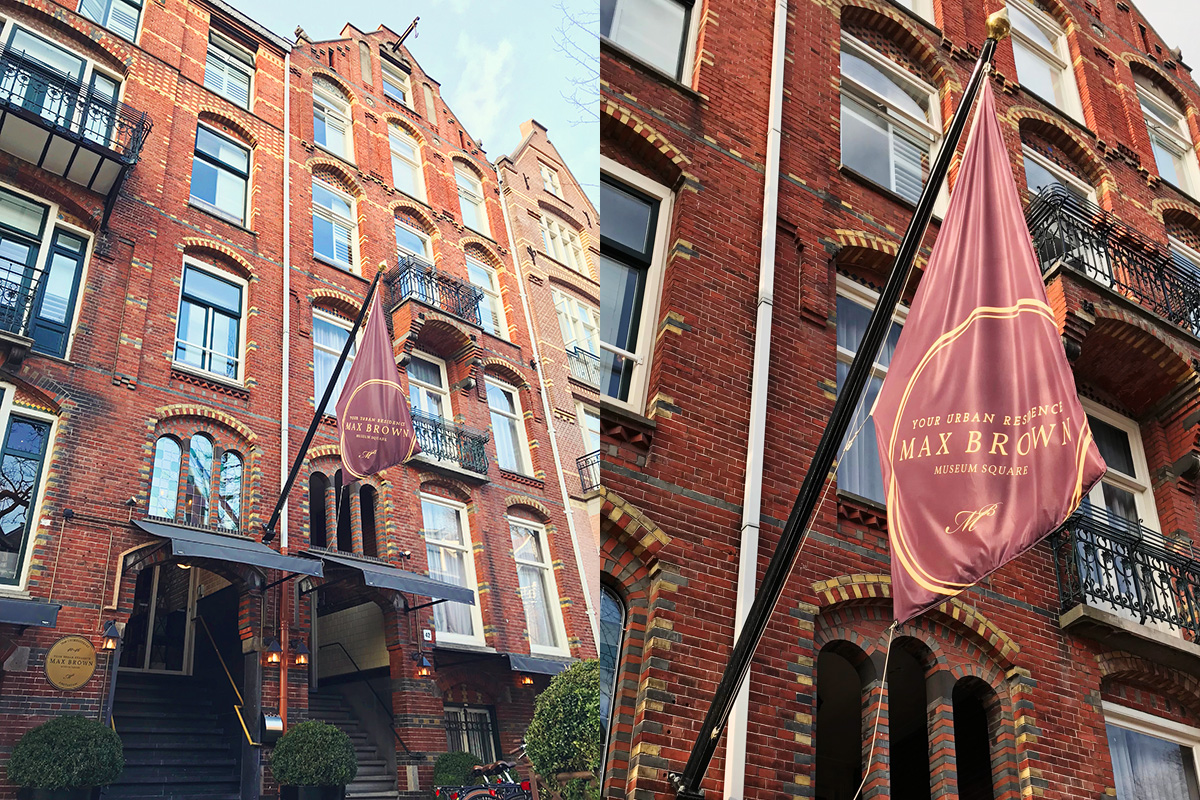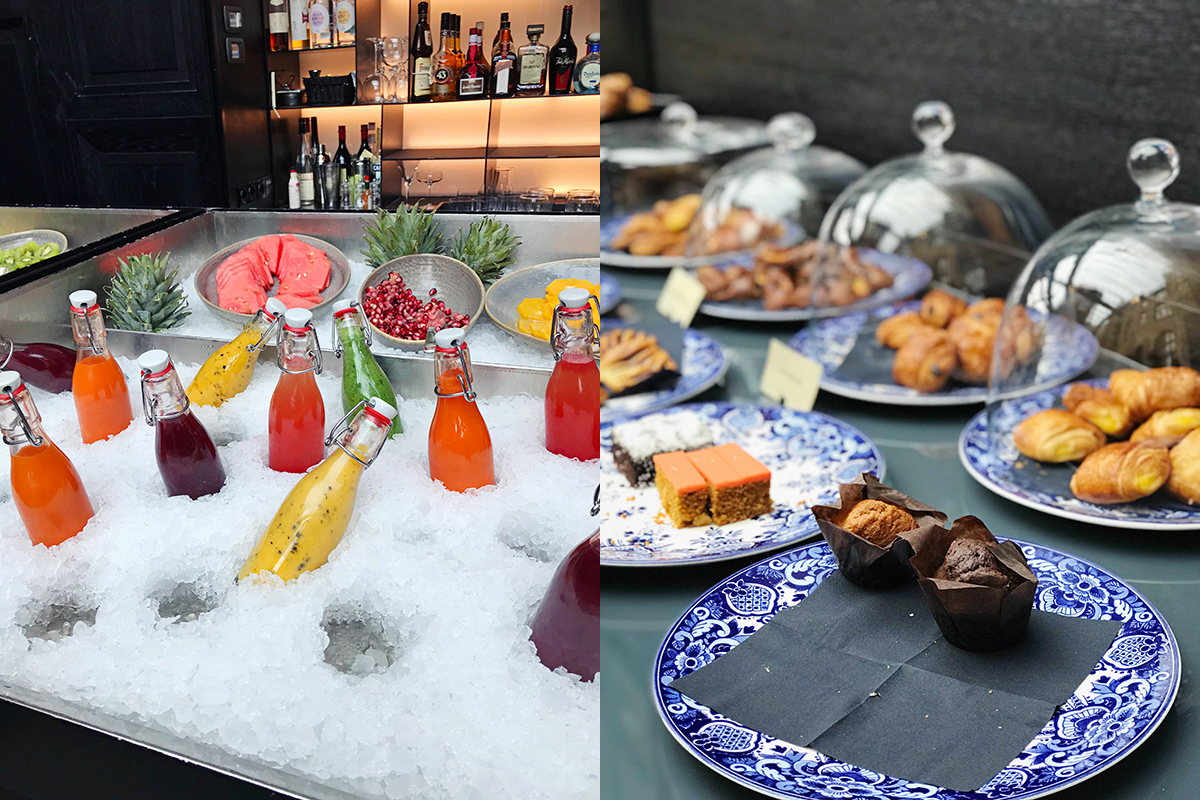 MUSEUM SQUARE
We stayed in a cute little hotel just within walking distance to all the famous museums that made a worthwhile visit, especially on our rainy days there. Juliana insisted that we'll visit the Vincent van Goth museum, but was a bit disappointed to not find her favorite painting there: The starry night. Although I was quite impressed by all his amazing paintings (especially from his last years in France), I was even more captivated to get a glimpse into his beautiful but short and desparate life, and all his struggles.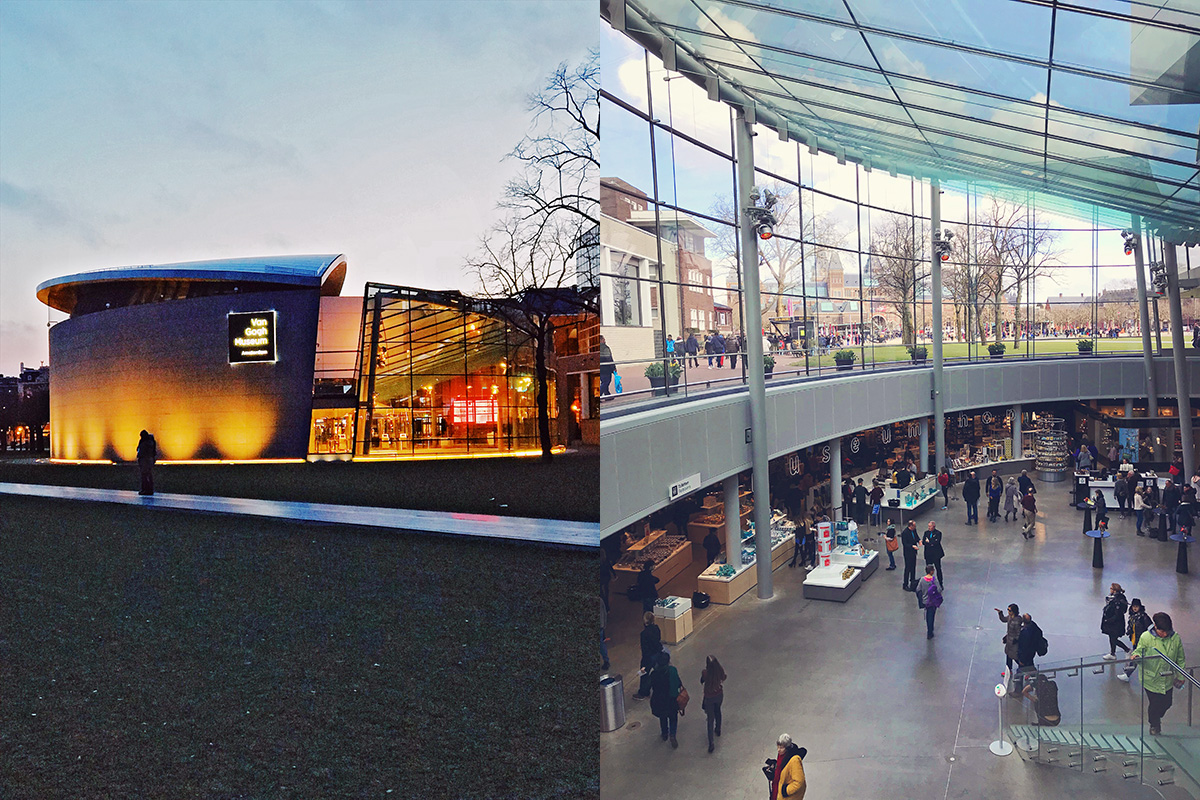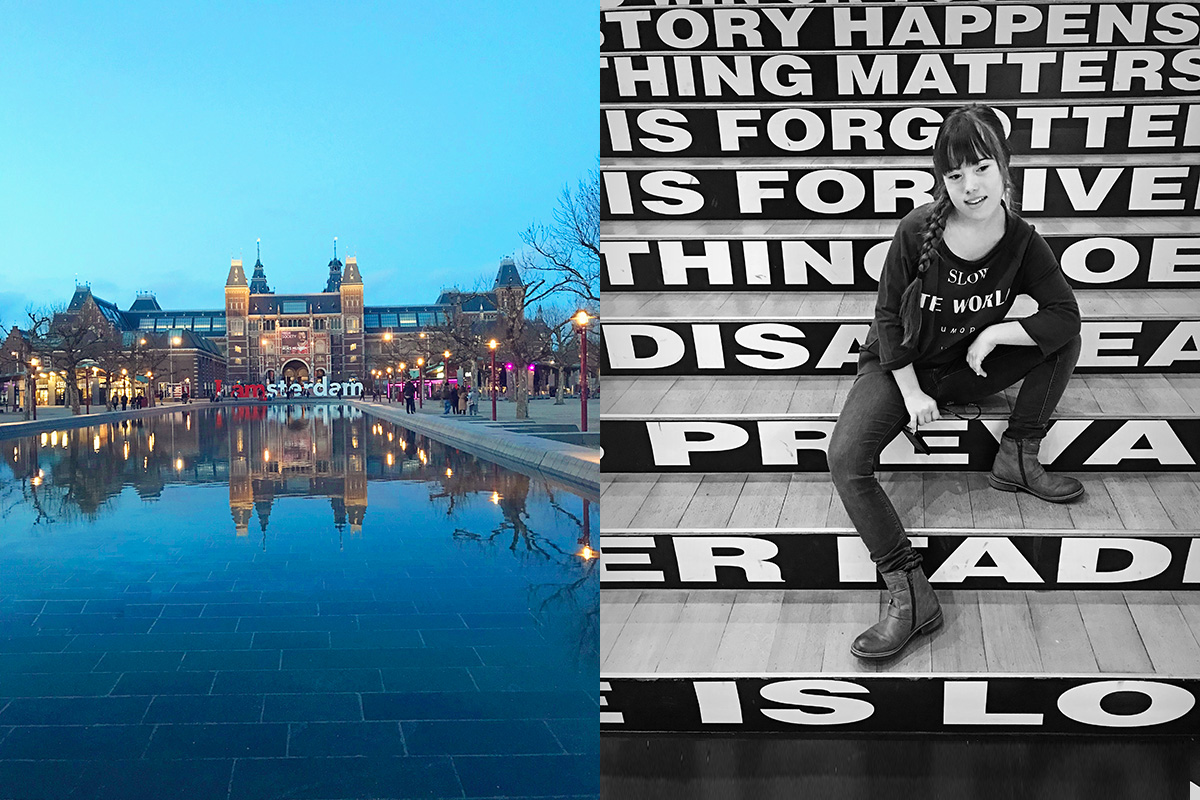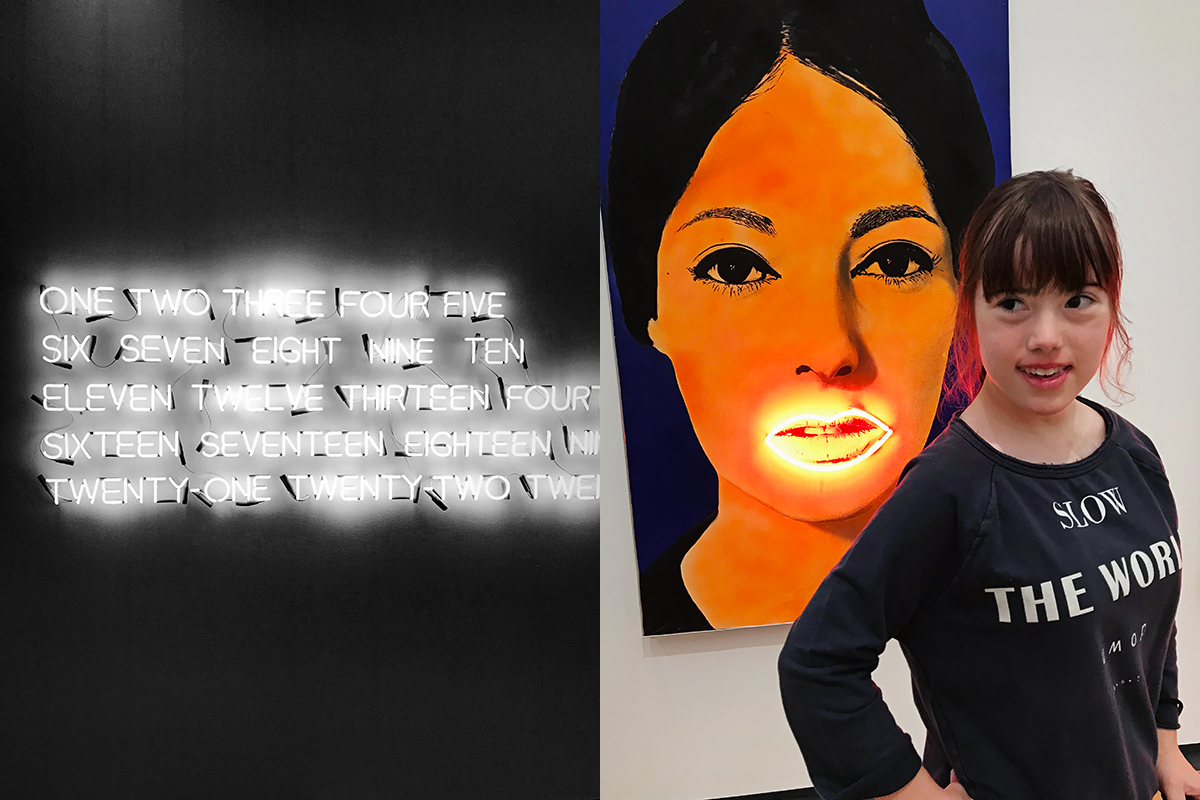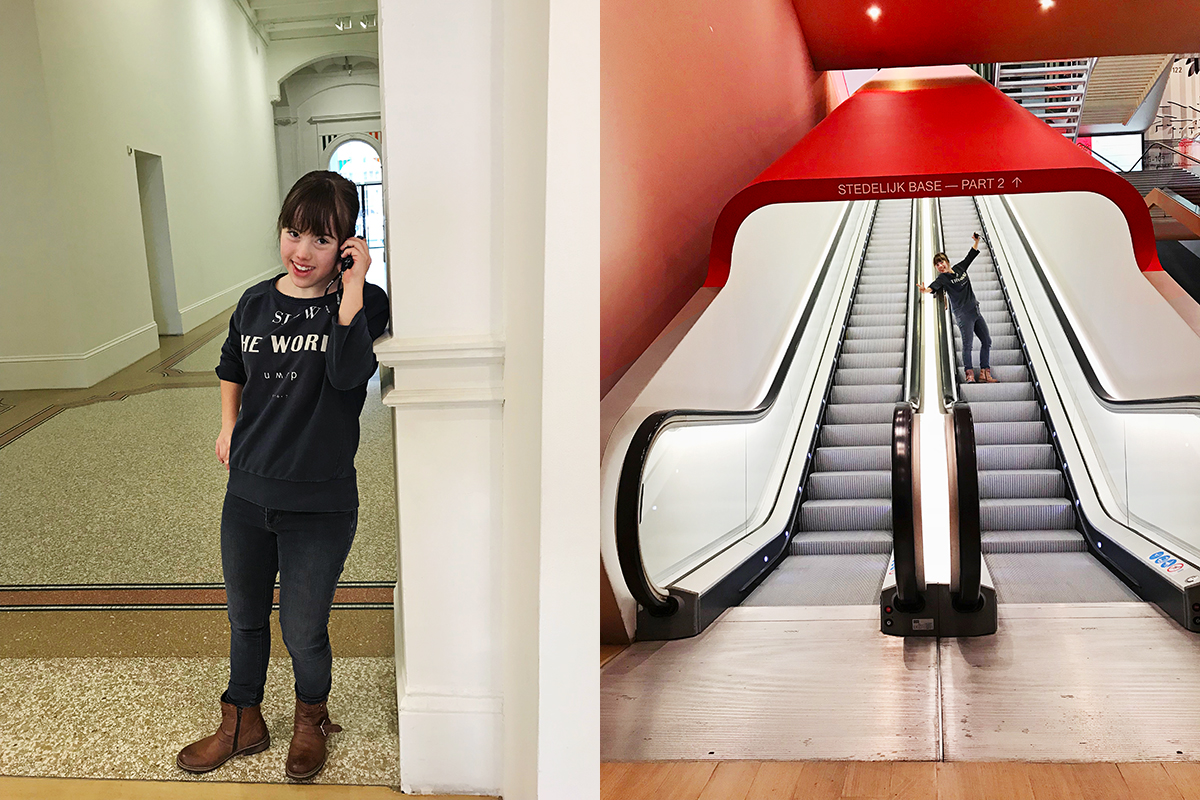 CANAL CRUISE
We were treated to an hour-long canal cruise around Prinsengracht, Keizersgracht and Herengracht, and really enjoyed peeking in (the windows are huge and have no curtains) and looking at all the beautiful, but very narrow and tall houses.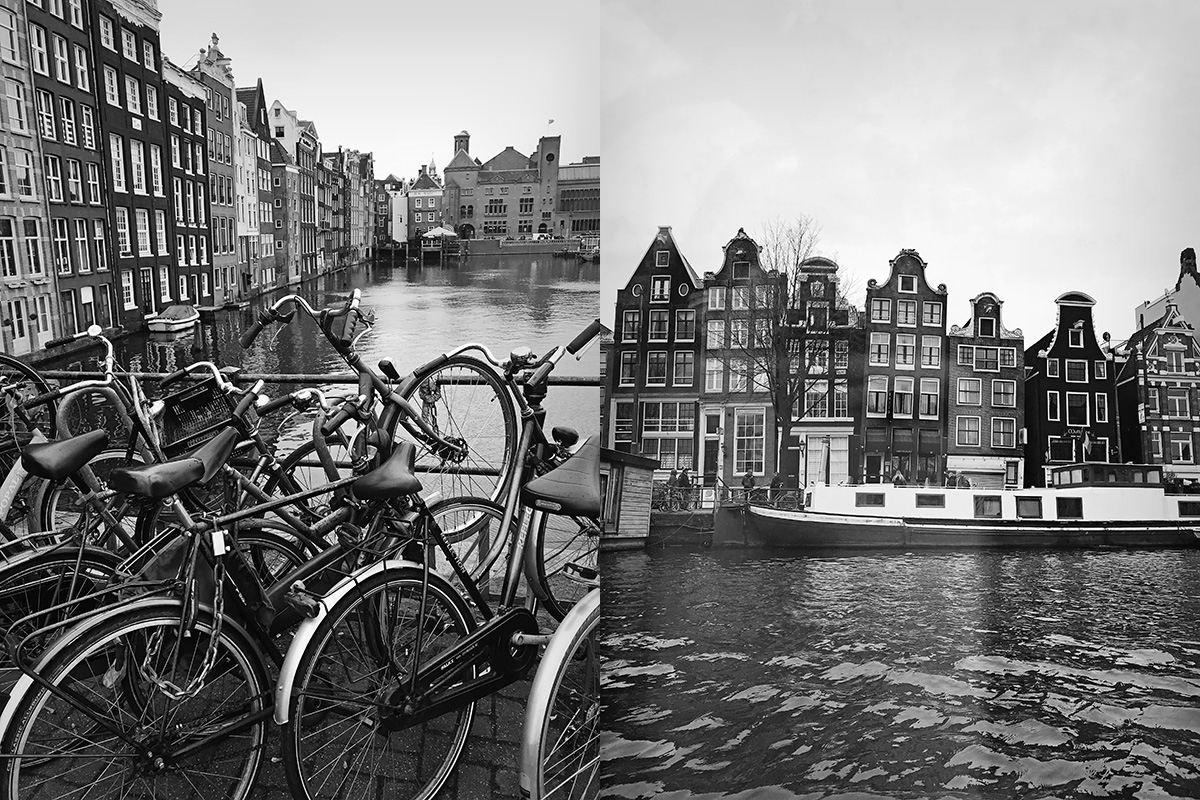 COFFEE SHOPS
When I talk about coffeeshops in Amsterdam, I don't mean the places where you can smoke and get your legal high, but rather Amsterdam's growing espresso culture, and all the tiny places where they roast their own beans in the house, and you can get your caffeine fix often along with some yummy cakes and sandwiches, like in The Naked Espresso.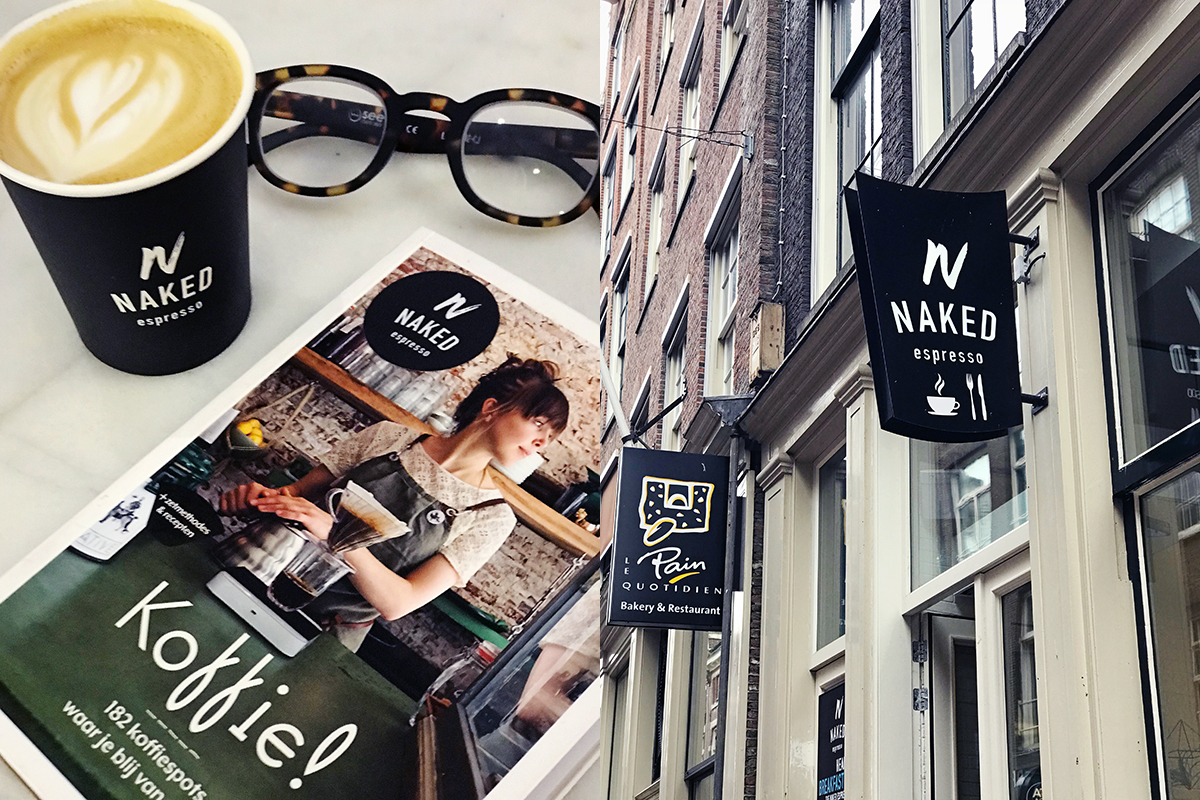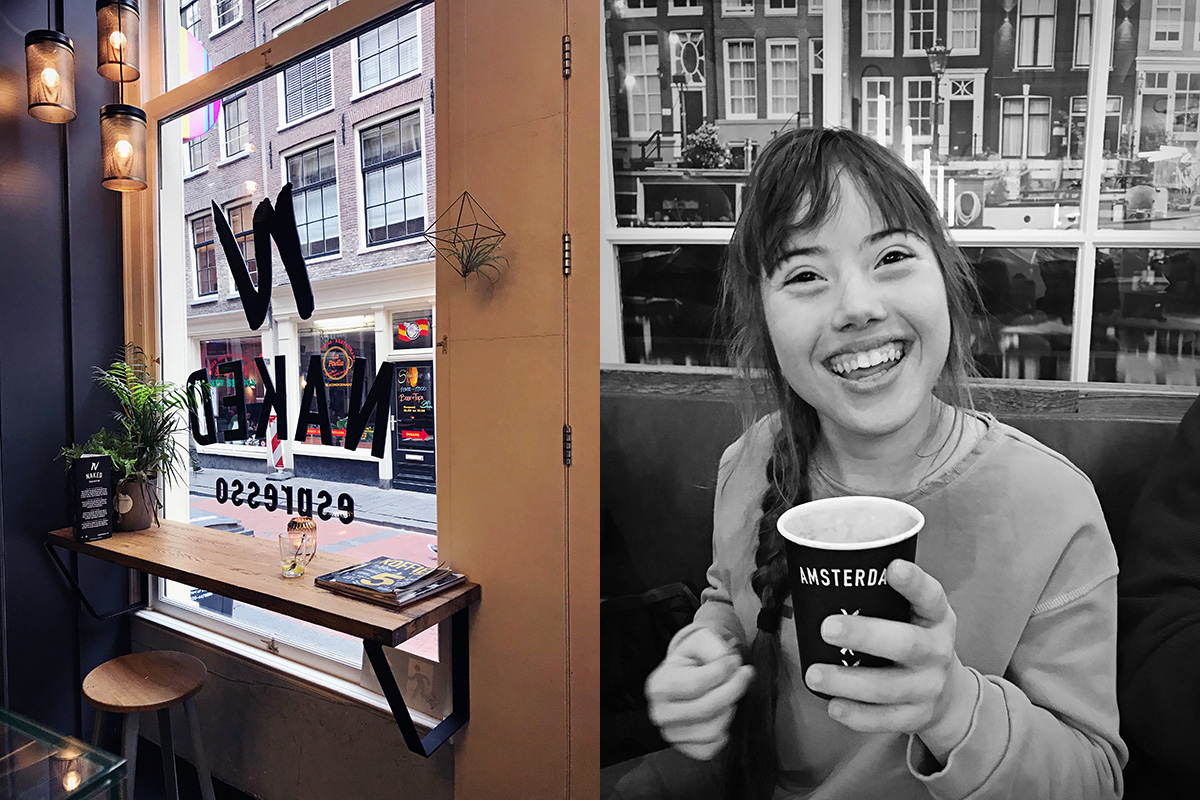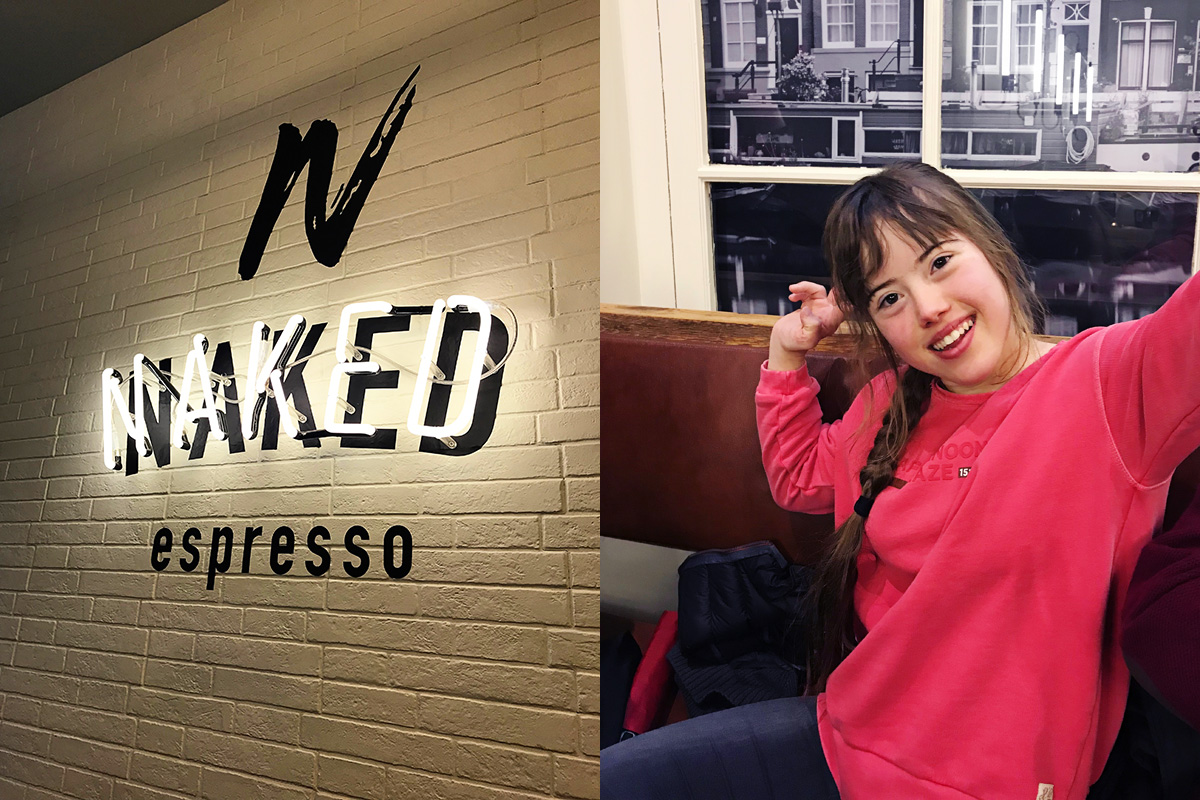 THE NINE STREETS
When in Amsterdam, wandering around De Negen Straatjes (the Nine Streets) around Prinsen-, Keizer- and Herengracht is a total must. In this extraordinary district, you can find the city's trendiest establishments, specialty and designer shops, vintage boutiques, charming cafés and small restaurants. There is so much to be discovered, and it is so much fun ducking into quirky boutiques and finding some true gems.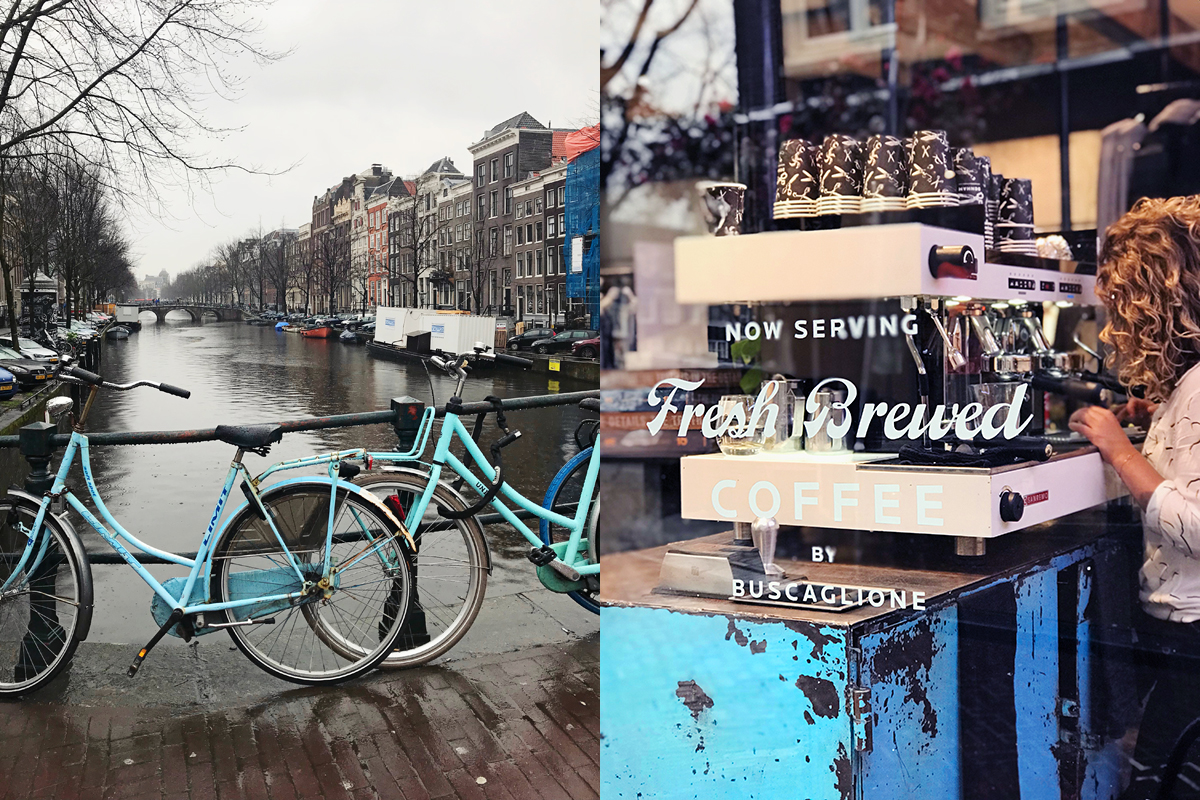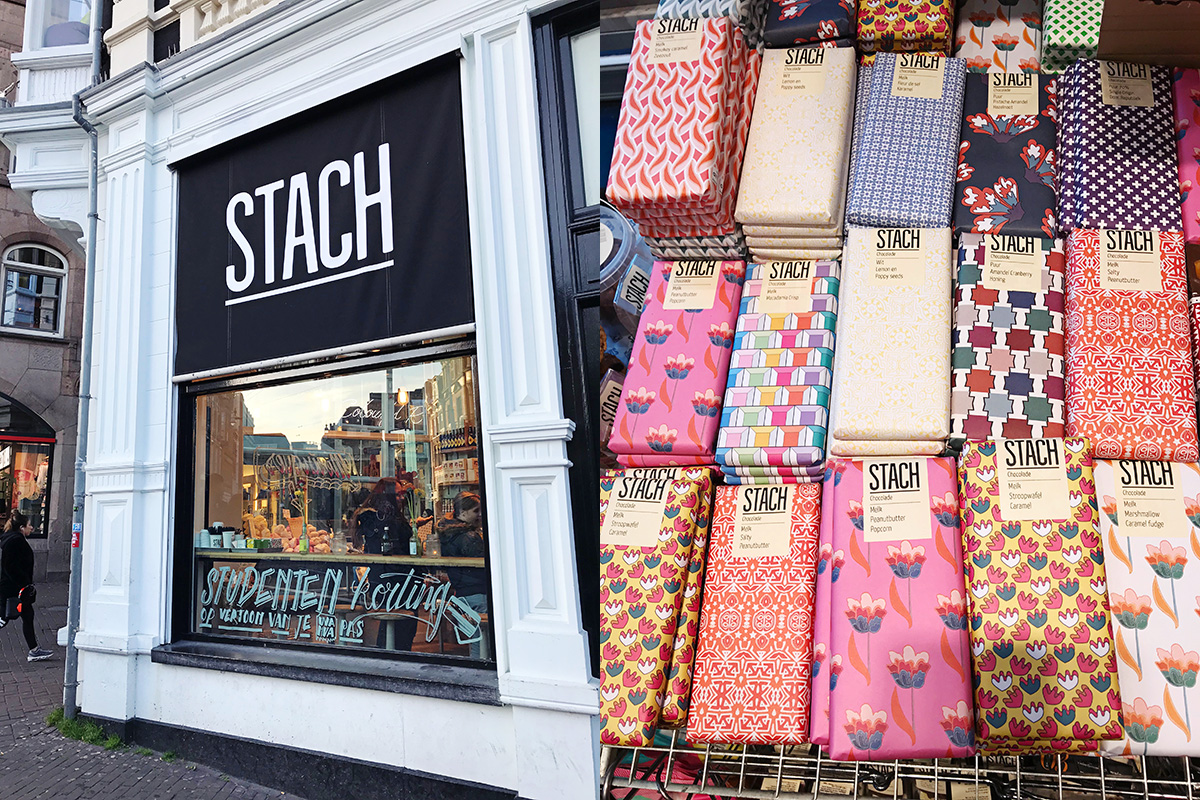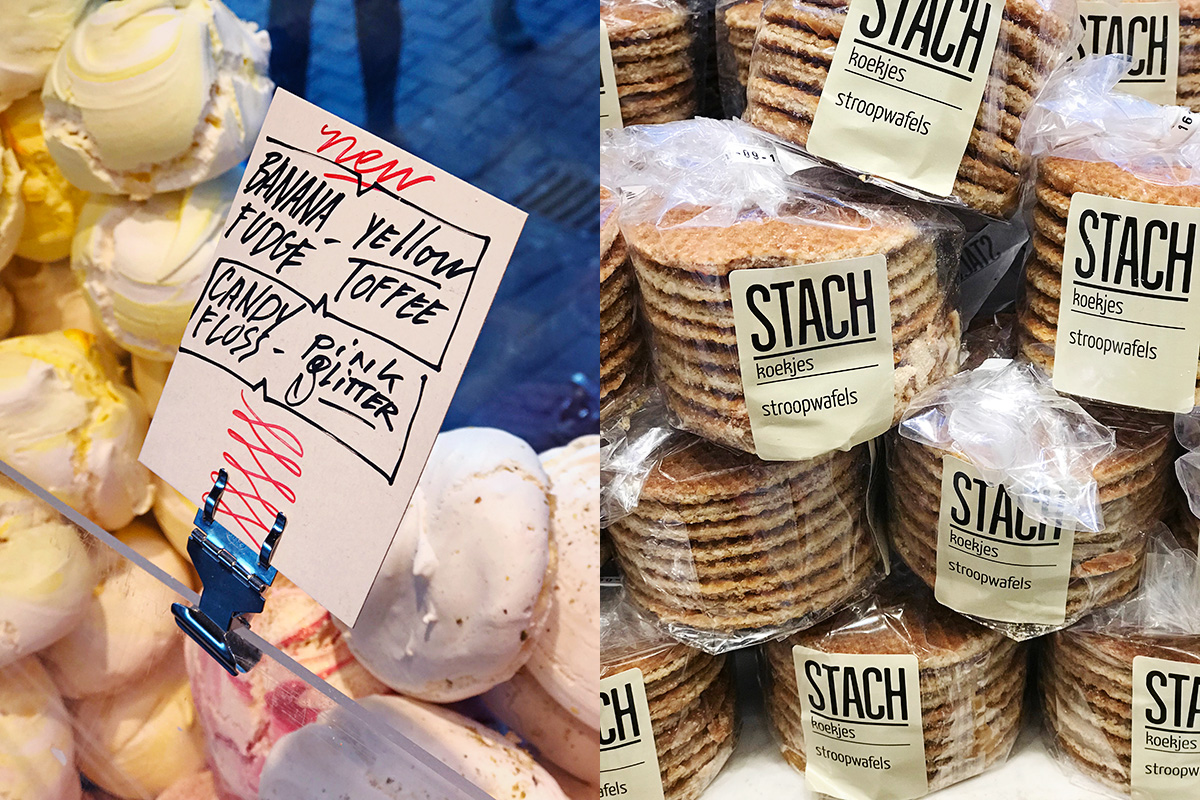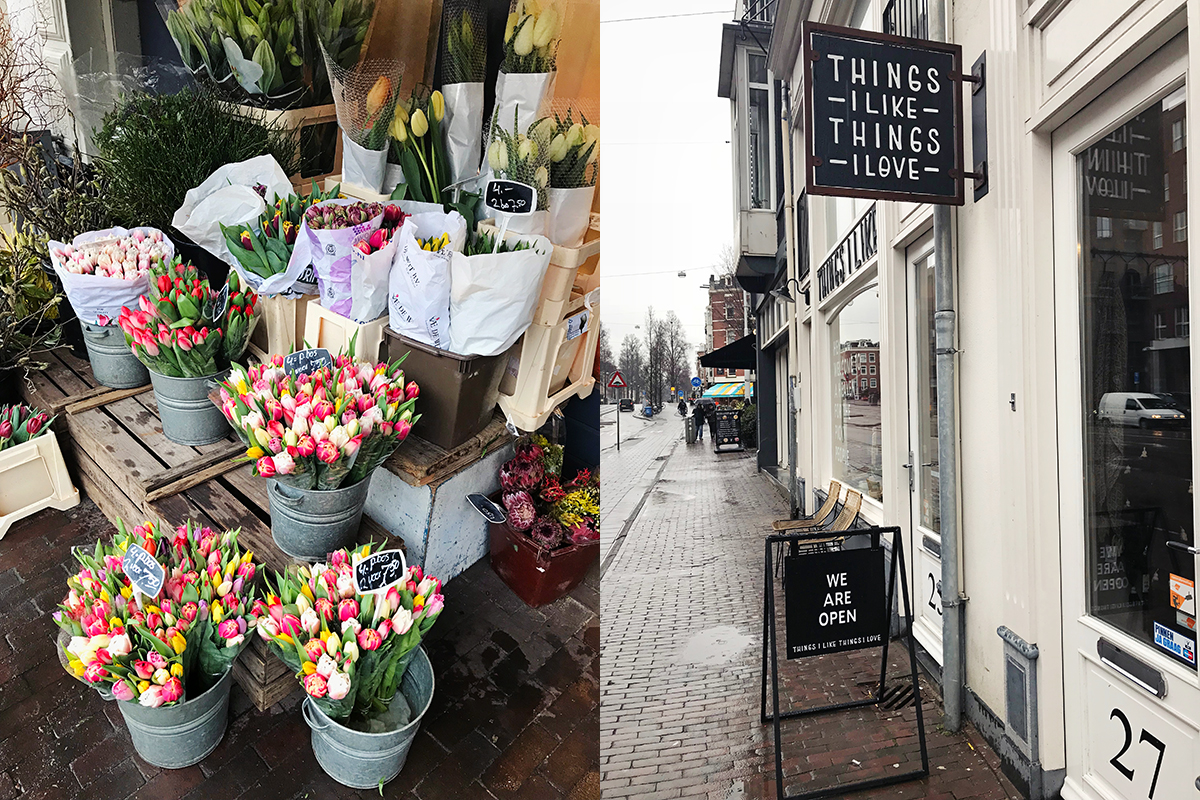 PLUK
This delightful breakfast and lunch spot "Pluk" is happiness at its core and definitely deserves some extra attention on my top ten list. My beautiful friend Tineke introduced me to it, cause she knew that I love good food, cute home accessories and auxiliary furniture and definitely great coffee. This place has it all, and the two of us left with our bags filled to the max, haha! Just a few minutes stroll away we discovered another cute place that was just so easy to fall in love with: The Catwalk Junkie!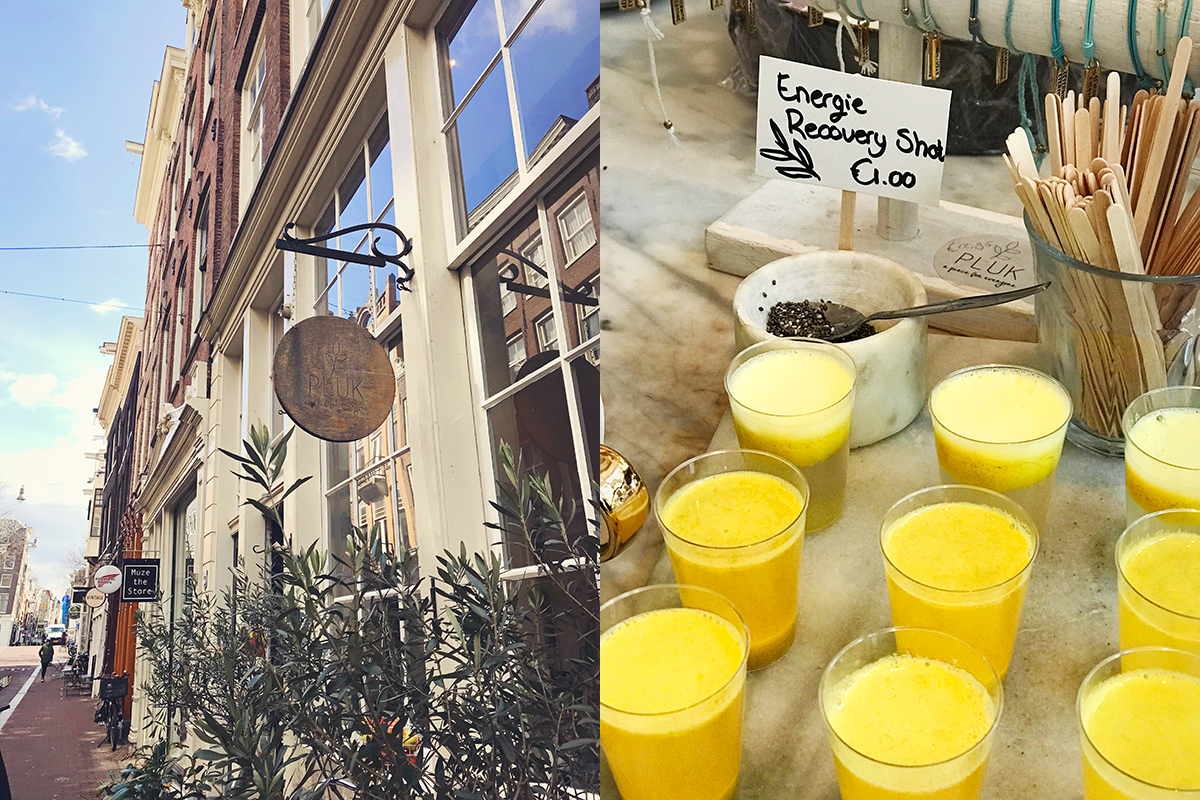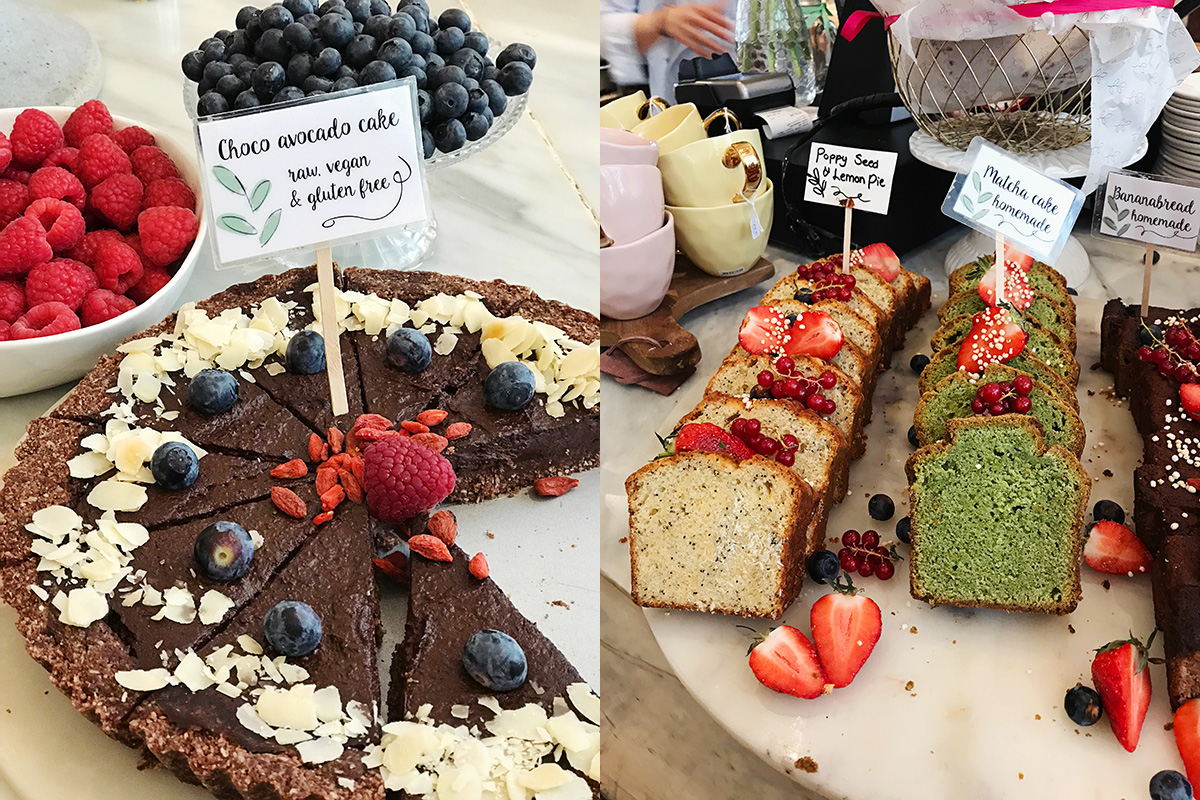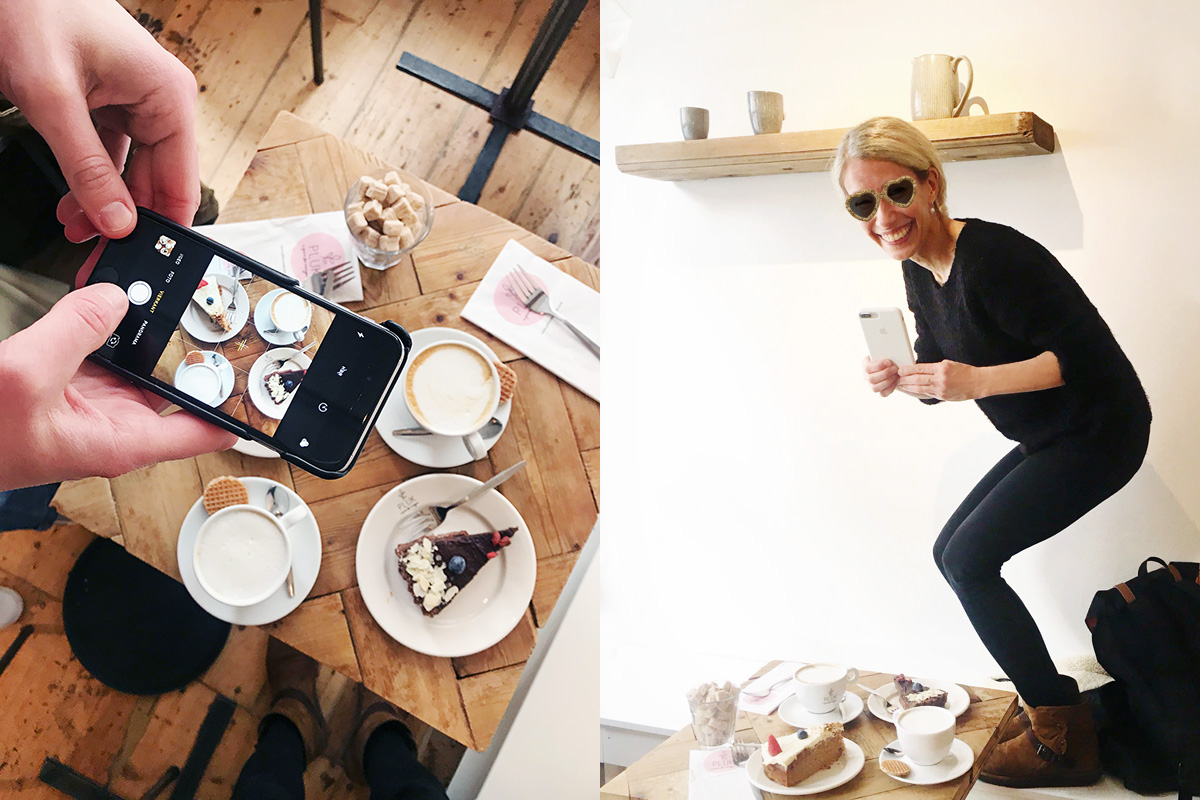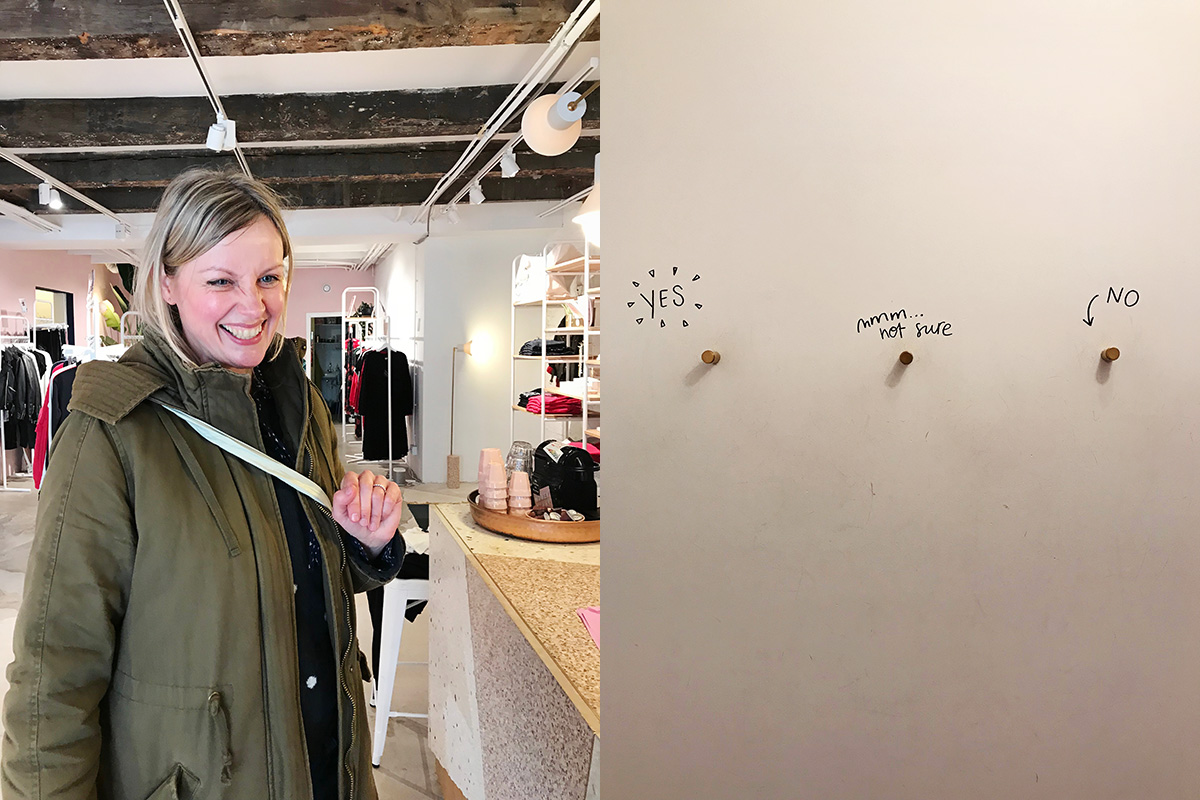 CT COFFEE & COCONUTS
This urban coffee house with elements of a funky beach shack is definitely a must visit. Especially Juliana loved it here, cause they offer some yummy glutenfree pancakes with blueberries and coconut whipped cream. The inside of this former cinema is really huge and has three stories.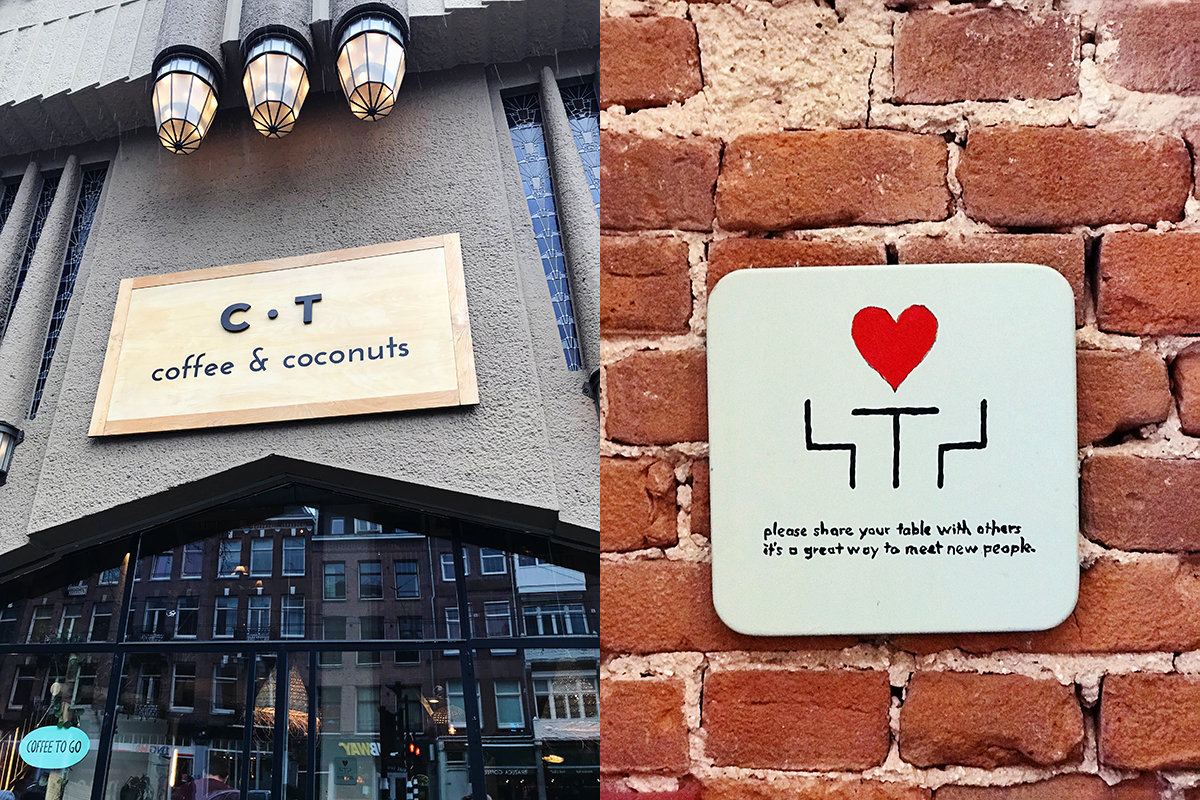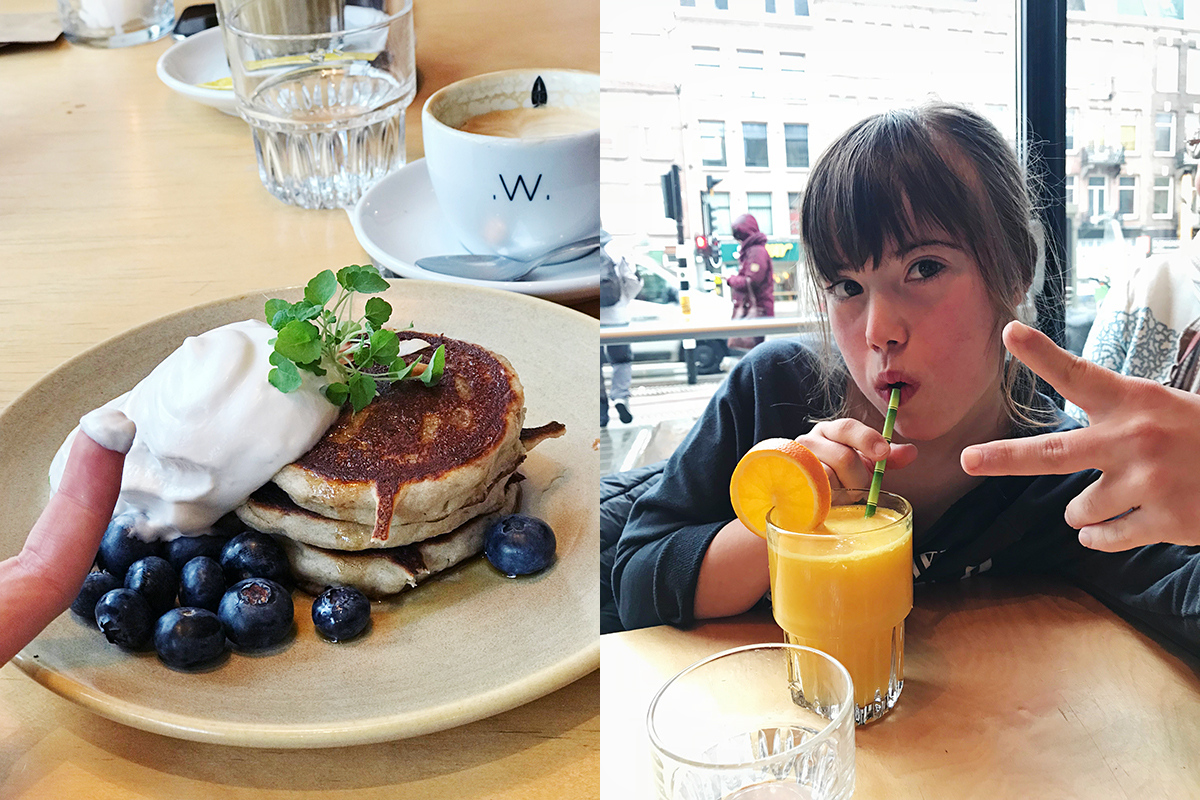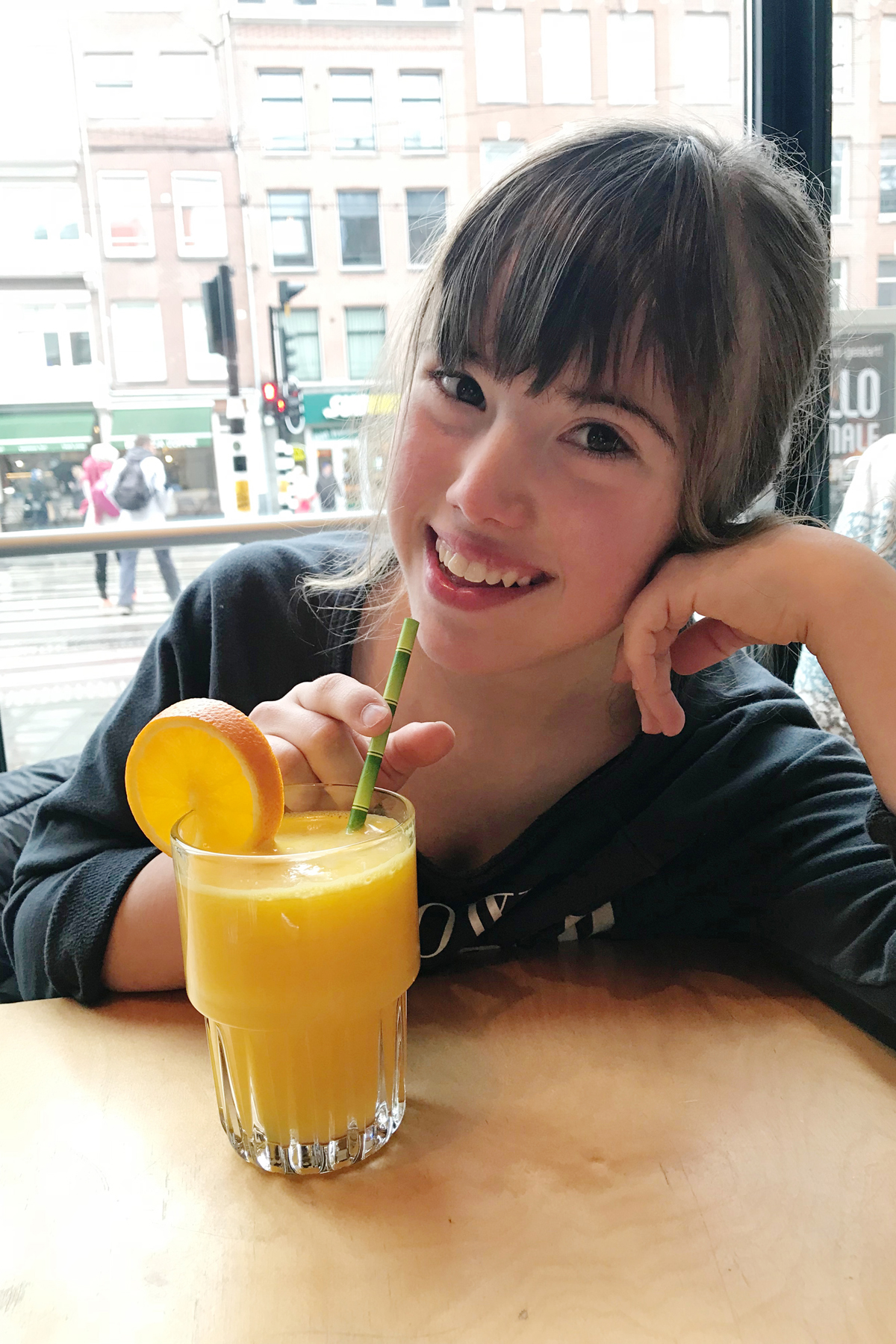 DE FOODHALLEN
When you travel with a larger group of people, these 21 food stalls offer a variety of different cuisines to choose from: French, Mediterranean, Indian, Dutch, Vietnamese, Turkish – from sushi, to oysters to dumplings etc. and are well worth a visit. I believe we ordered something from every stall. I especially loved the Dim Sum Thing, while Juliana had the bunless burger again from our favorite burger restaurant, The Butcher's.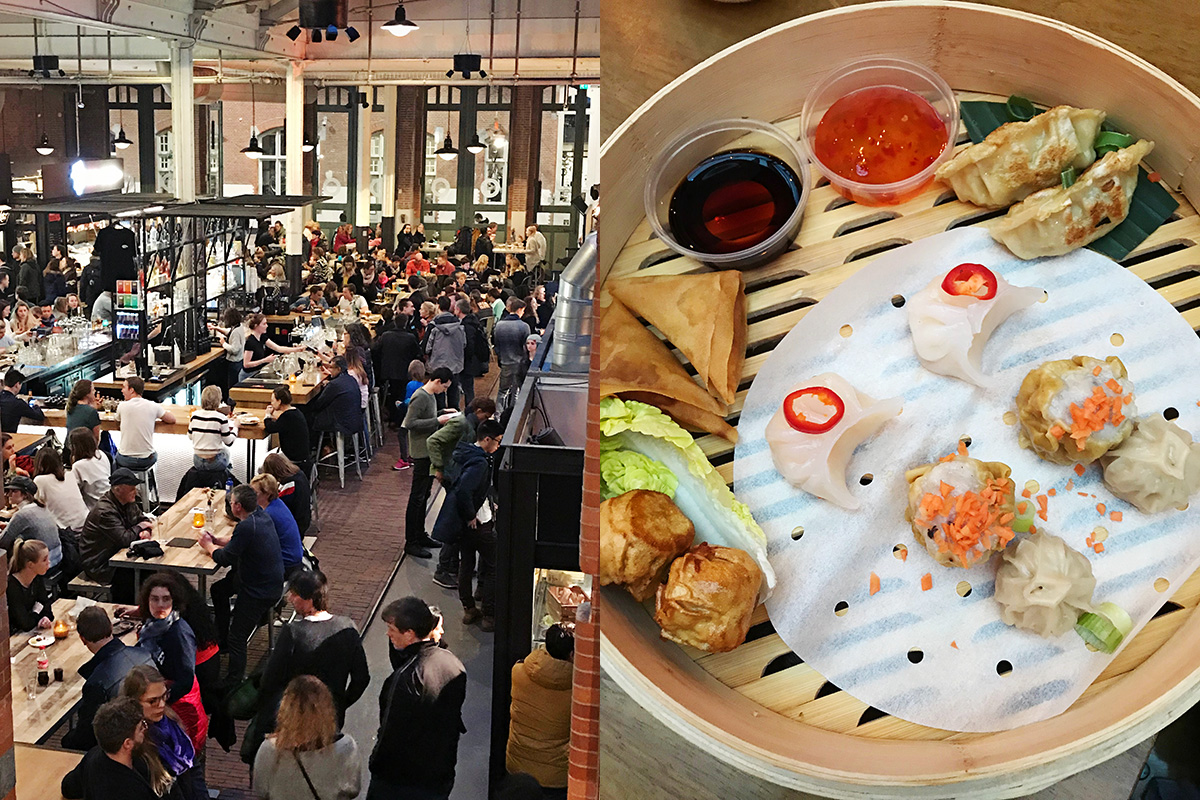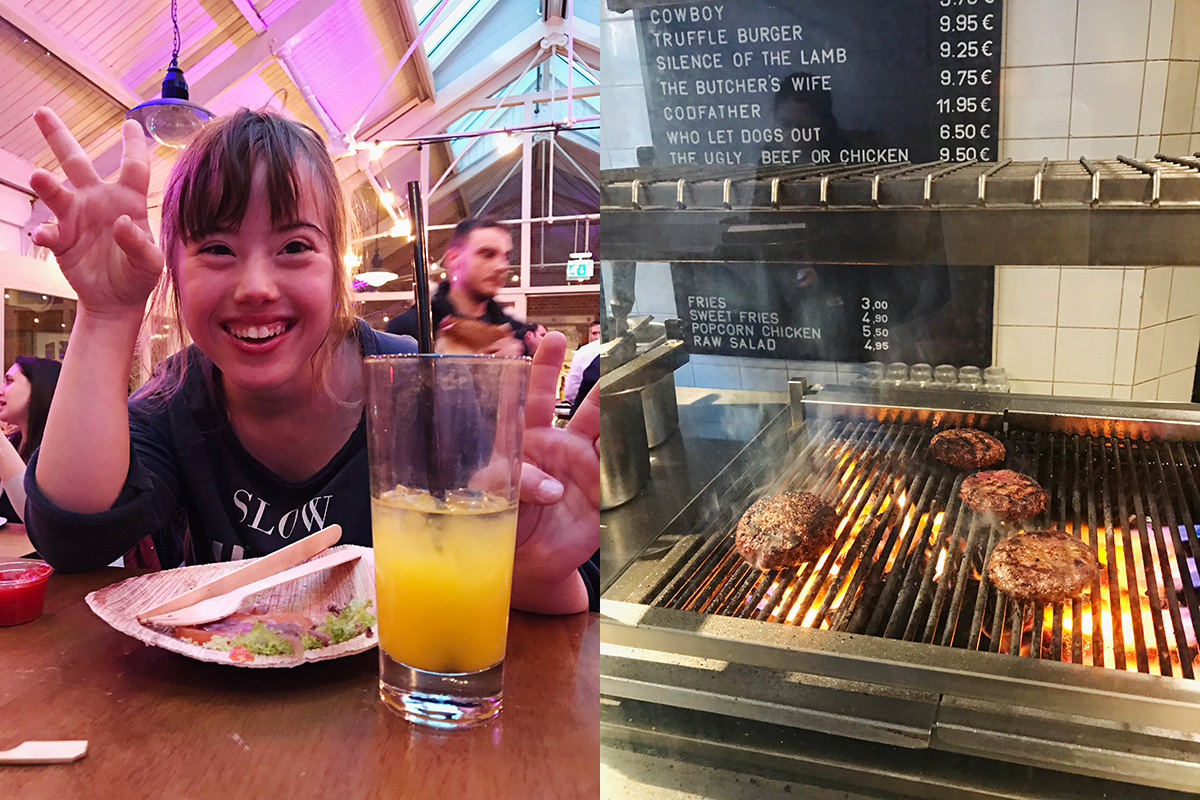 DINING OUT
When in Amsterdam I believe you automatically crave some Indonesian food. Luckily there are tons of Indonesian restaurants due to their colonial history and their strong and long background in trade which brought exotic spices over several oceans (dangit, and I totally forgot to refill my stock with my favorite spice "Seroendeng" (coconut with peanuts) – so if you're in Holland soon, you got an official order ????
We were lucky enough to get a table for six people without a reservation. Although Kantjil & de Tijger is really big, it's very busy even on a weekday. We ordered the Rijsttafel – an Indonesian treat that is a specialty of Amsterdam. It is a bit like tapas, but in this case it is a series of small plates that surround a central plate of rice – in order to prevent the classic food envy that always happen in restaurants like these. Unfortunately they didn't offer many glutenfree options for Juliana. She had some vegetables with rice, and we later made up for that in a nearby icecream parlor that offered most of their yummy icecream glutenfree.
We also enjoyed dinner at The Butcher … and at the "De Kas" which was a completely different experience. Both highly recommended.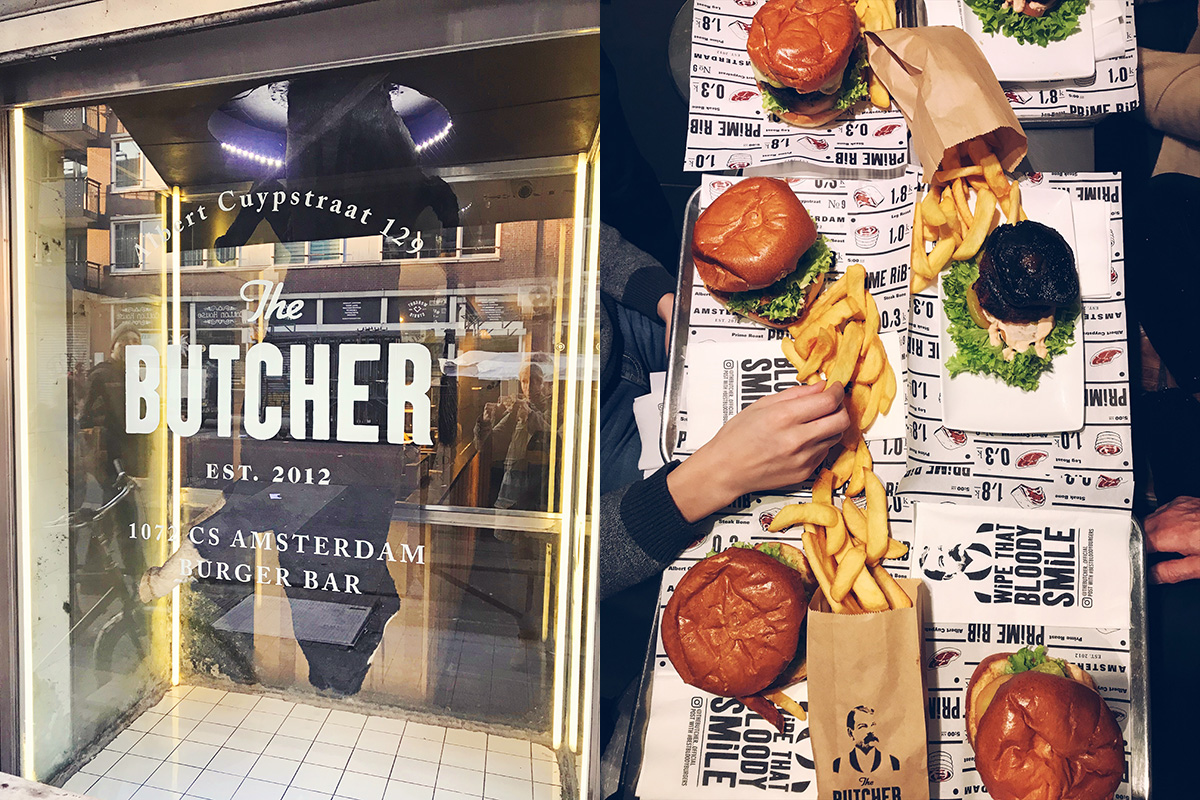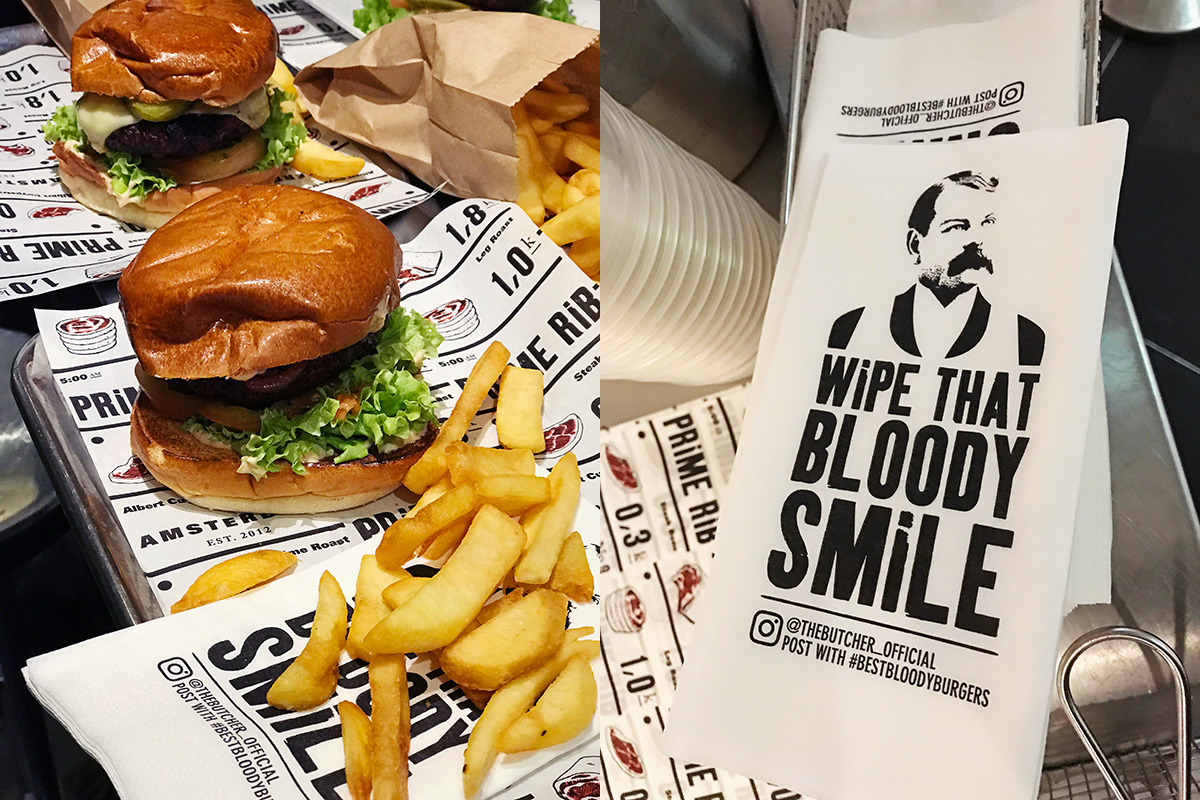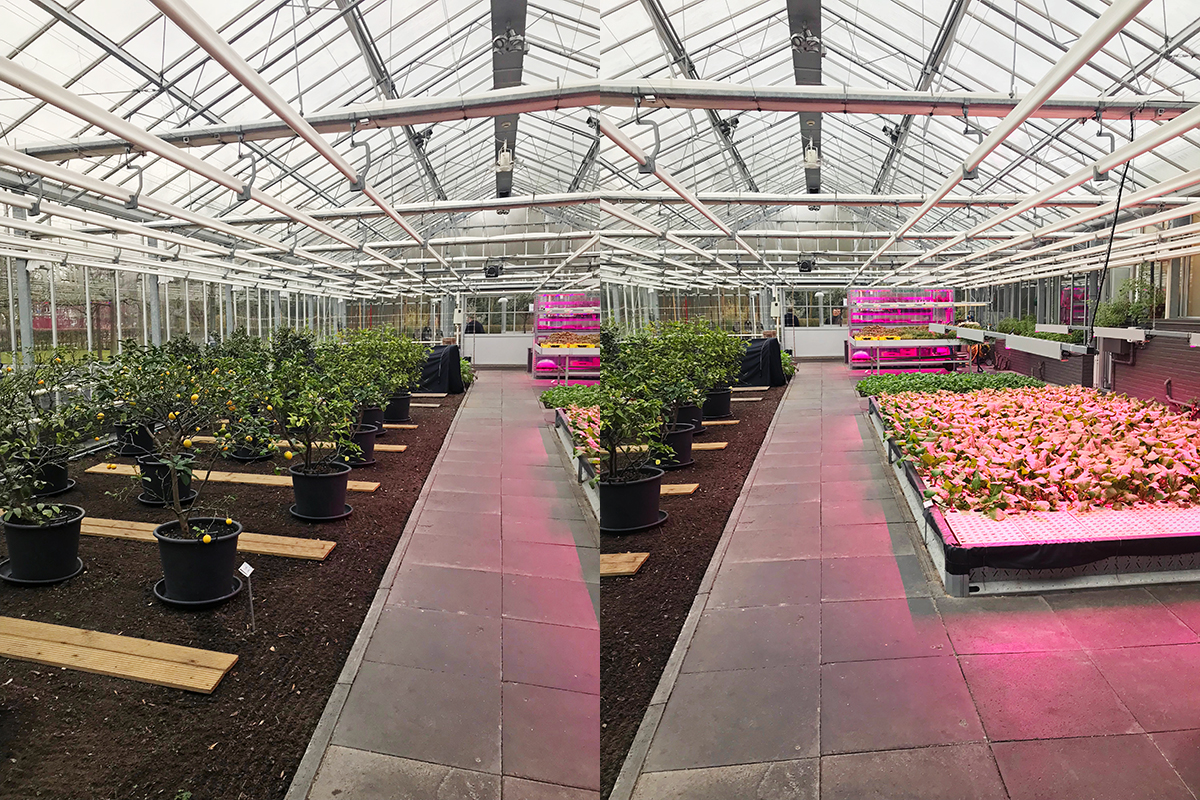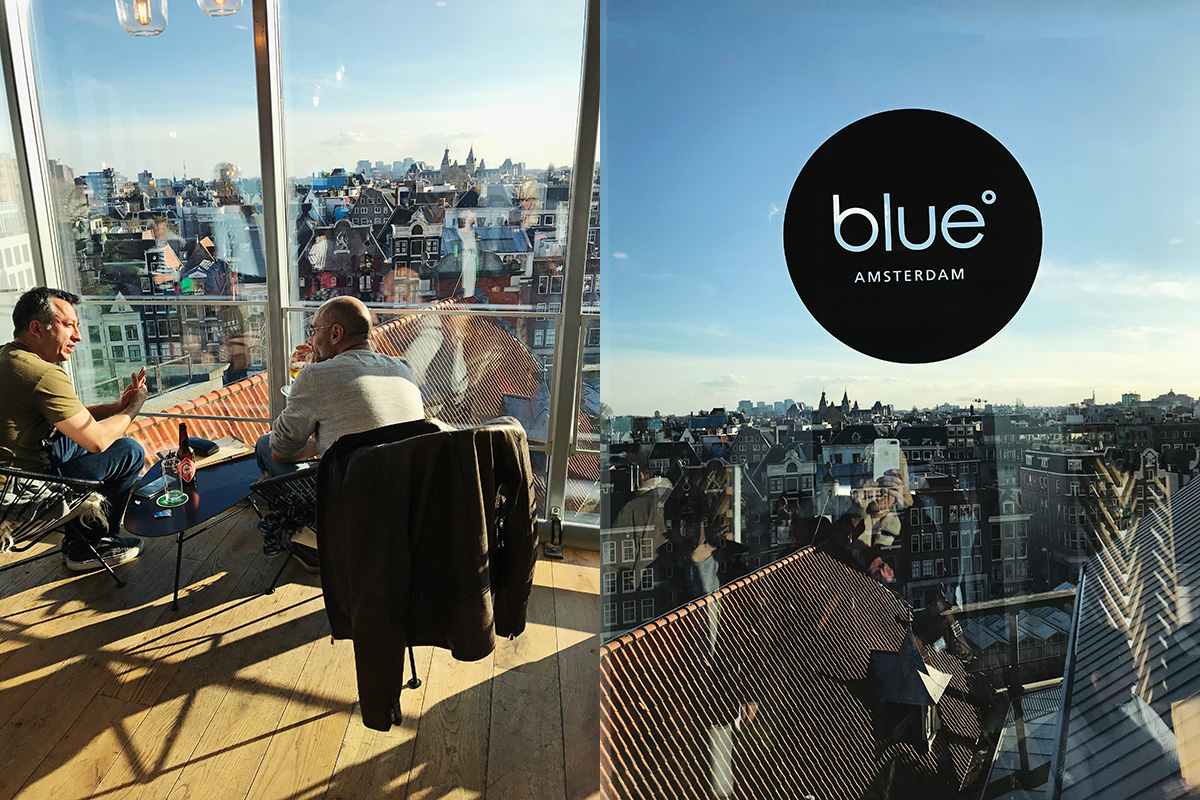 THE AMERICAN BOOK CENTER
If you only know me a bit, you will know that I really love books and book stores, and you can leave me there for hours and pick me up when they officially close. This one is a great and cozy place to hang out, have coffee and buy stuff. I loved the giant selection which is perfect for a serendipitous journey. It's the kind of book store you support simply because you know they are becoming rarer and rarer to find which makes me truly sad.
THE DUTCH SEASIDE
Last but not least we enjoyed a day away from Amsterdam and headed to the nearby seaside to get some fresh air, enjoying a drink in a beach café and taking a stroll on the beach. Way behind the dunes lies Holland's most beautiful flower garden, the Keukenhof – a magical canvas of tulips, daffodils and hyacinths. Juliana was quite excited to find her name there everywhere – thanks to Queen Juliana of the Netherlands.