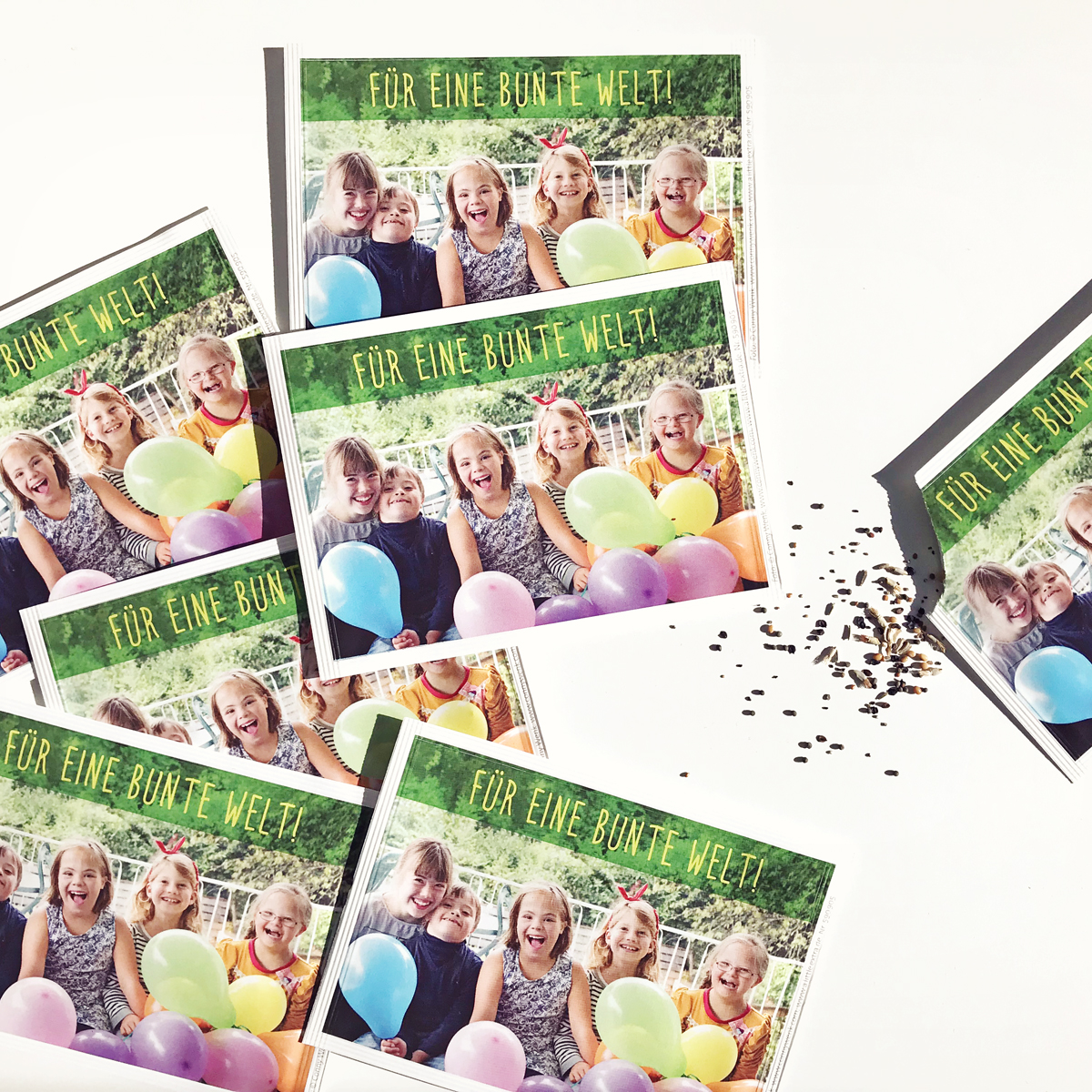 18 Mrz

SOMMERBLUMENMISCHUNG: FÜR EINE BUNTE WELT

I can't believe it snowed again last night. Aren't we all ready for spring, warming sunbeams, sitting outside in cafés, and all the beautiful flowers blossoming colorfully. This year I can't wait to grow my own flowers … thanks to my awesome publisher Neufeld Verlag and the Down-Syndrom InfoCenter who teamed up again for the World Down Syndrome Day campaign and had these beautiful and colourful summer flower seed packets made to be distributed just everywhere. How absolutely neat! I so much love this campaign and feel super honored that some of my favourite people made it on the cover.

For all of you guys who didn't get a chance to order some of these seed packets on time to distribute them on Wednesday (World Down Syndrome Day) … I have a few of them left and am happy to send them to you. If more than one person is interested, I will have my little fairy randomly pick a lucky gardener

A little crumb of comfort: They will have new packets produced next year, and you can order them in February 2019.

Have a great start into this week!